Miami is synonymous with gorgeous beaches surrounded by palm trees and the blue ocean. Aside from that, it is also a shopping destination in the United States. It has shopping plazas, open-air markets, pop-up shops, and outlet malls. In fact, there are districts that are strictly for shopping. You can even come across street vendors selling flowers and food too.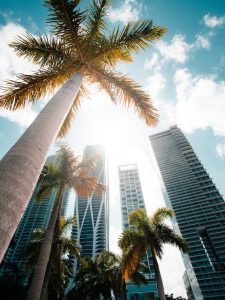 ---
11 Excellent Spots to Go Shopping
in Miami Beach Right Now
---
---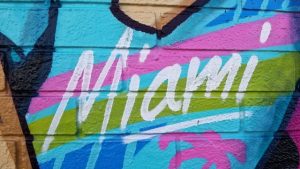 Most tourists head to Lincoln Rd for window shopping and dining. Although most are not ready to purchase from brands like Alchemist, there are other budget-friendly options here like H & M. In addition, there are some shopping areas that require you to wear comfortable shoes. After all, you will do plenty of walking and you don't want to hurt your feet, right?

Best Places to Shop 'Til You Drop in Miami
No matter what kind of shopping experience you are looking for, you are sure to find it in Miami. So, ready your walking shoes and your wallet. Here are the best shopping locations in the city.
#1 Dolphin Mall
Just west of the Miami International Airport lies the Dolphin Mall. It boasts more than 200 retail outlets, fast fashion, and name-brand discount shops that you don't want to miss. Aside from that, the shops that you will find here are Burlington Coat Factory, Neiman Marcus Last Call, Tommy Hilfiger, and Old Navy.
Meanwhile, there is a 19-screen movie theater here along with different dining options too. You can enjoy some Italian or Argentinian cuisine here. Of course, the American classics are available too. Drop by every Sunday for the outdoor farmer's market. As you can see, this is where you can do some easy outlet shopping in Miami.
#2 Aventura Mall
Tourists visiting Aventura Mall will love the combination of budget-friendly retail stores with luxury ones. Aside from names like Macy's and Nordstrom, there are other specialty stores here too. In fact, you can shop at Louis Vuitton, Jimmy Choo, Balenciaga, and Gucci. On the other hand, you can also make your way to Sephora, H&M, and Zara if you want to stick with your budget. Aside from that, the mall also has amenities like an Apple store, movie theater, car rental, and other services.
What sets Aventura Mall apart is the fact that it has a contemporary art collection onsite. You will find different art installations and sculptures made by local artists here. It's one of the best malls in North Beach.
#3 Bal Harbour Shops
Are you interested in high fashion? Bal Harbour Shops is the perfect place to do your shopping. It is an open-air mall that you will find on Collins Avenue. Among the major brands that you will find here are Tom Ford, Chanel, Versace, and Prada. Also, you can even shop for jewelry herewith known names like Rolex and Tiffany & Co. Check out Saks Fifth Avenue as well as Neiman Marcus too.
Aside from the luxury brands that you will find here, there are restaurants on-site too. You can grab some snacks at Lauduree, or dine at The Grill. Of course, there are other dining shops here that you can check too.
#4 Dadeland Mall
If you want to escape the city for a bit, then head to Dadeland Mall. What's great about this shopping mall is that you don't need to drive here. After all, the metro rail station is just right beside it. Aside from that, you will be spoiled for choices here because you have more than 200 stores to visit. Among these are Michael Kors, Bath & Body Works, Free People, and GAP.
Afterward, make your way to Bobby's Burger Palace. Not only is the food here delicious, but there is a live chef presentation too. There is a wide range of food choices here so you will be able to renew your energy with good food.
#5 Sawgrass Mills
Tourists and locals who are looking for bargains should visit Sawgrass Mills Mall. You can find it in Broward County which is half an hour north of Miami. Aside from that, this is the perfect spot to save on your favorite brands. Check out Armani Exchange, Calvin Klein, Kate Spade, and more.
In addition, there are several eateries here where you can rest a bit. Grab some gelato from Bertoni Gelato Cafe or indulge in some burgers at the Burger Bar.
---

---
#6 Bayside Marketplace
Bayside Marketplace is just a few minutes away from downtown Miami on Biscayne Blvd. This is a great place to visit with the entire family. Aside from being an entertainment center, the shops in this outlet mall are suitable for all wallet sizes too. Among the shops that you will find here are Toy Factory, Magic Hut, Guess, and The Disney Store. This waterfront mall opens to the Biscayne Bay which adds to its charm. In fact, if you are looking for one of the ritziest shopping malls in the area, this is it. While you are here, you can make your way to Little Havana to immerse yourself in Cuban culture.
#7 CocoWalk
Meanwhile, Coconut Grove has its own outdoor Miami mall that you don't want to miss. In fact, you can spend the entire day here without getting bored. You can watch a movie here, grab a bite to eat, and of course, check out the collection of stores that they have here. Among these are Victoria's Secret, Coco Sun, and Maui Nix Surf.
#8 Miracle Mile
This is one of the most beautiful places to do your Miami shopping. It is a great outdoor shopping area in Coral Gables that promises shops and restaurants to enjoy. The main attraction here is the bridal designer boutiques. It is not surprising that many brides-to-be visit here to get all their wedding needs to be done. The anchor stores here are just the beginning of a great shopping experience.
#9 Lincoln Road
The Lincoln Road Mall is an upscale open-air mall designed by Morris Lapidus. You will find it on Collins Avenue in Ocean Drive. This Miami Beach outdoor shopping mall offers the most exclusive shops in South Florida. In fact, some of the names that you will find here are French Connection and Anthropologie. Other clothing stores include the Banana Republic and Urban Outfitters.
The high-end department stores here have cheaper counterparts too. Aside from that, you will find some of the best art galleries here too. Head to the heart of South Beach and experience great shopping in this indoor-outdoor mall. Look for free parking along Washington Avenue to save money for shopping.
#10 Design District
The Miami Design District is where you will find a host of stores for every shopper. From home furnishings to a flagship store, you will not run out of options here. In fact, since many creatives are setting up their luxury boutiques here, like Alexander McQueen, it is fast becoming a tourist destination. This outdoor pedestrian mall is a must-see for shoppers.
---

---
#11 The Webster
This 2,000 square feet mall lies in the heart of Miami Beach. Owner Laure Heriard Dubreuil set it up in an Art Deco building that added to its glitz and glamor. Here you will find an assemblage of unique designer fashion items catering to men and women.
Wrapping Up Spots to Go Shopping in Miami Beach Right Now
One of the best things about Miami is that there are dozens of shopping malls to choose from. For example, Shops at Merrick Park is a stylish three-story shop that you can find in Coral Gables. Aside from that, you should also check Market Miami Beach with its high ceilings and teak wood accents. The relaxed atmosphere makes it a good spot for some retail therapy. You can purchase your bathing suit, accessories, skirts, shirts, and more here.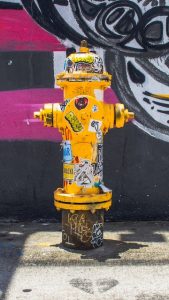 Miami isn't the only place where you can do some serious shopping. In fact, if you visit Fort Lauderdale, you will find your favorite brand boutique here too. The only difference is that Ft. Lauderdale doesn't get as crowded as the other.
There is no doubt that Florida has much to offer its guests. If you want to be in the heart of all the action then make your way to Miami. You will be spoiled for choices here when you go shopping.