The country of Guatemala in Central America is rich in history, culture, and national treasures. Officially called the Republic of Guatemala, is the 67th most populous country. It covers an area of 108,889 sq km. Aside from that, the capital of Guatemala and its largest city is Nueva Guatemala de la Asunción. It is also known as Guatemala City.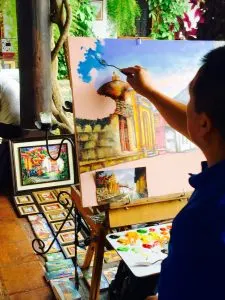 ---
12 Facts You Probably Don't Know About Guatemala
---
---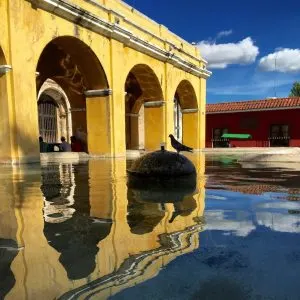 Did you know that the name Guatemala means "place of many trees?" The name 'Guatemala' is apt for the country since trees cover 35% of the total land cover. In fact, the Mayans called Guatemala "Quauhtemalan" or the land of trees.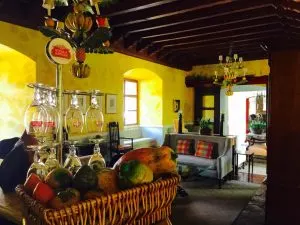 In addition, the Guatemalans (people living in Guatemala) use Quetzal (GTQ) as their currency. Spanish is their official language. Which you can learn when you visit. What's more, there are four countries bordering the country. These are El Salvador, Mexico, Honduras, and Belize.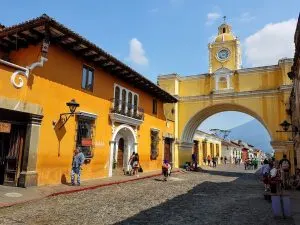 This is just the tip of the iceberg when it comes to discovering Guatemala. If this is your first time visiting the country, learning more about its past is a great way to appreciate the beauty that you will see. There is plenty of information about this beautiful country in books and over the Internet. Here you'll find a few quick facts about Guatemala that you should know of.
Interesting Facts About Guatemala That You Should Know
If you research Guatemalan history, you will find that there are tons of interesting information about it. Let's take a look.
#1 Guatemalan History
It was Spanish explorer Pedro de Alvarado who conquered Guatemala. Ever since the country had four capital cities. First was Tecpan which was the first permanent military center back in 1825. The second was the Ciudad Vieja which was later destroyed by the volcanic mudslide coming from Volcan Agua. Third, Antigua Guatemala became the capital city of Guatemala. However, an earthquake destroyed the city in 1773. Today, Nueva Guatemala de la Asuncion, or Guatemala City remains its capital until today.
Aside from that, the Guatemalan Civil War was the longest in Latin America. It spanned 36 years from 1960 to 1996. The country gained its independence in September of 1821. The same thing happened in countries like El Salvador, Costa Rica, Honduras, Nicaragua, and other countries in South America.
Guatemala not only has one UNESCO World Heritage Site but three! Antigua is one of those sites which is where you will find plenty of colonial ruins. The others are Tikal National Park and the Ruins of Quiriga.
Meanwhile, the national bird of Guatemala is the Quetzal. In fact, it is the name of the currency that they are using today. They used the feathers of the bird as currency back in the day.
#2 Guatemalan People
Guatemala is the heart of the Maya civilization. In fact, several of its cities like El Mirador and Tikal were built and left in the country. Although no one is sure what caused them to disappear, there are indigenous people still thriving in the country. In fact, they make up 40% of the population of Guatemala today.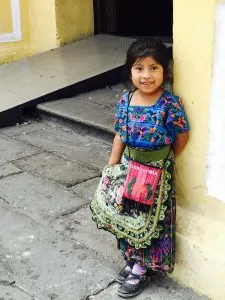 Guatemala's indigenous languages are still alive today even though the official language is Spanish. In fact, you will hear the locals speaking in different Mayan languages in the cities, the highlands, and even along the Caribbean Coast.
Meanwhile, although no one knows who wrote Popol Vuh, it is now known as one of the greatest literary works in the country. It is also known as the Sacred Book of the Ancient Mayan Quiche. Locals said that the story was handed down orally and through hieroglyphics over generations.
#3 Visit the Archaeological Sites
As it was mentioned before, Guatemala is rich in Ancient Mayan sites. You should add to your itinerary. In fact, you will find a high concentration of these ruins in Tikal. Although it is far from other major cities, it is worth visiting if you want to see a glimpse of Guatemala's past. It may be similar to popular sites like Chichen Itza, but it is not as crowded which is a plus. Once you are done, you can head to Lake Peten Itza which is an hour away.
#4 Guatemalan Food
Guatemalan cuisine is as wide and as rich as the country's culture and history. Corn is a staple ingredient in many of their dishes as they ground it to make flour for tortillas. These tortillas are part of most of their meals from fried to soup meals. Most of the time, it accompanies black beans and rice. On the other hand, the locals use corn dough to make traditional dishes like tamales. Although there are different variations to this dish, the base is usually corn dough.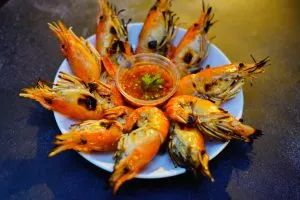 Meanwhile, there are several popular dishes served in the country. Among these are Pepian, which is the national dish of Guatemala, and Topado. This is a spicy stew that uses fish, bananas, coconut, as well as cilantro. Keep in mind that the locals are heavy on meat. But they also have vegetarian dishes. Another favorite dish is Chirmol. Which is made from tomato sauce, cilantro, and lime.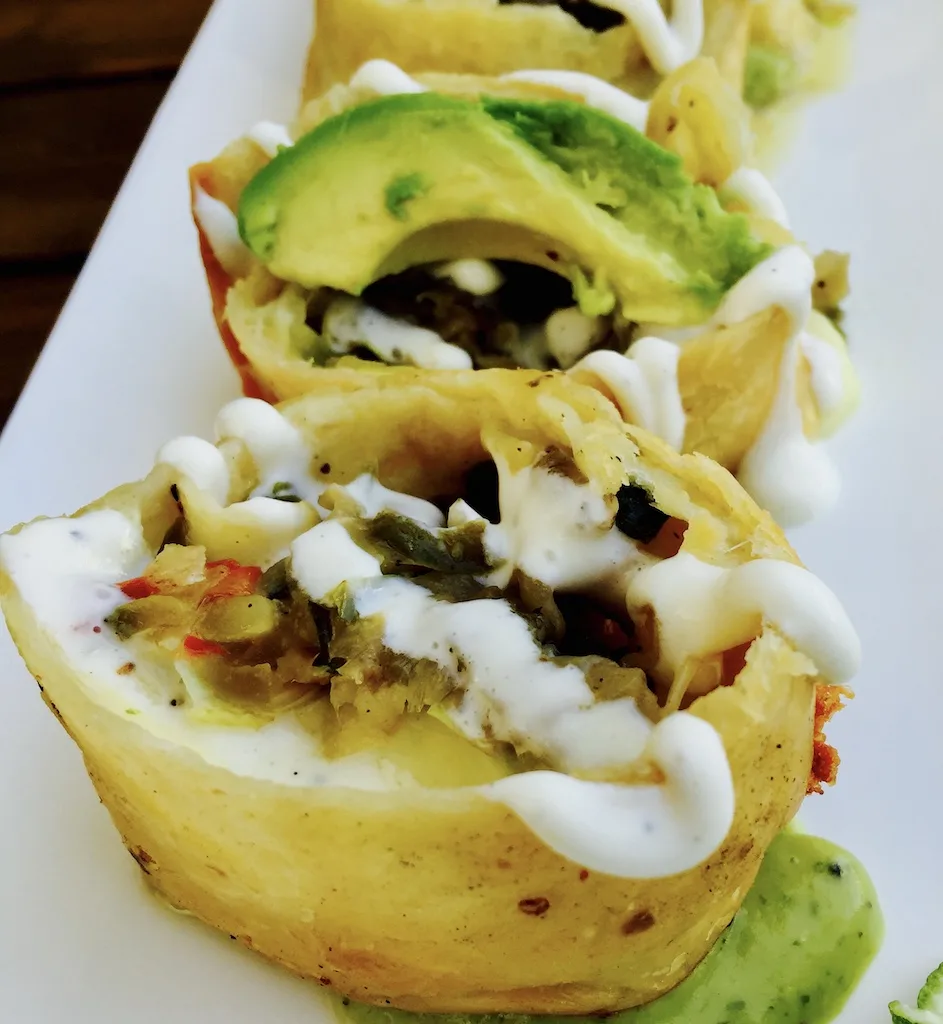 Of course, fruits play a role in Guatemalan cuisine. You will find them incorporated in their tacos, salads, and sides. Even their beverages have fruits in them for a refreshing taste. Aside from that, did you know that the Maya people were the ones who invented chocolate? They began with hot chocolate mixed with spices like cardamom, cinnamon, and chilies. They served it during important festivals and rituals. Over the years, they refined their chocolate-making process. In fact, they invented the chocolate bar that we love today.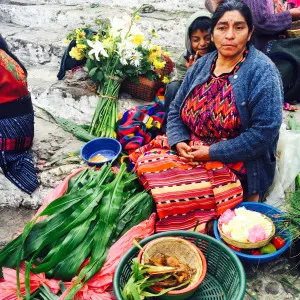 #5 Guatemala's Natural Wonders
Guatemala today has three active volcanoes on its land. There is the Pacaya Volcano. Which tourists often visit to see the lava flow up close. Another is Fuego which has been constantly erupting in Antigua.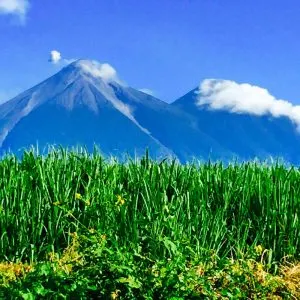 Tajumulco, on the other hand, has the highest point not just in the country. But in the whole of Central America. This is the tallest volcano that you will see here. In fact, it rises 4203 miles above sea level. It is not surprising why many locals and tourists want to hike up the highest peak in the country. With more than 30 volcanoes here, it is not surprising why this is a country of volcanoes.
Aside from that, Lake Atitlán is the deepest lake that you will find in the country. With indigenous villages and volcanoes around it. It is not surprising why locals say that Lake Atitlan is one of the best places to be in.
On the other hand, the Rio Dulce is the largest lake in Guatemala. If you are looking for natural wonders that are on the off-the-beaten-path, you will find Semuc Champey or Sacred Water. This is a series of natural pools created by the Rio Cahabon. Plus plenty of limestone steppes.
Let's not forget the Maya Biosphere Reserve. Which is the largest tropical forest that you will find in North America. This is one of the best places to find Mayan ruins. On the other hand, the longest river in the country is the Motagua River. It runs for 250 miles and it is here where they ferry their produce.
#6 Guatemalan Festivals
There are several festivals in Guatemala that you should witness at least once in your life. First, is the Semana Santa or Holy Week. The Catholic-rich country hosts processions in and around the city of Antigua throughout the week.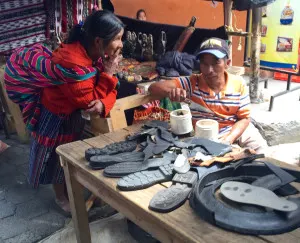 Second, there is the Dia de Los Muertos, or the Day of the Dead. This is the time when the locals remember their dead loved ones in a colorful and loud celebration.
#7 Guatemalan Art
The Mayan civilization has also produced some of the best artworks in the country. In fact, most of their works are murals and free-standing stone carvings. Fast forward a few centuries and the country has produced several artists.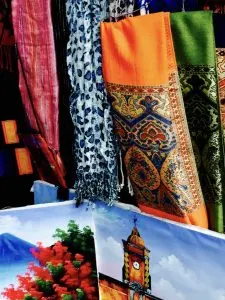 One of them is Carlos Merida. Who was known for his work where he combined European and American themes. On the other hand, Guatemala recognizes Miguel Angel Asturias as their best writer. He won the Nobel Peace Prize in Literature back in 1967. Most of his work was political in nature.
Another Nobel Prize winner is Rigaberta Menchu. She gained recognition for her book. Where she told about the struggles she faced during the oppression of the Guatemalan government.
#8 Explore Lake Atitlan
One of the fun things that you can do in Guatemala is to explore Lake Atitlan. There are local boats that will take you from one town to the next. Among the best spots to visit are Santa Cruz, San Antonio, Santa Catarina, and Santiago Atitlan. Aside from that, there are plenty of water sports that you can do here such as wake surfing, paddle boarding, and kayaking.
Meanwhile, Worldpackers offer a wide range of activities in and around the lake. For example, you can work in an NGO in Santa Cruz, assist in running an eco-hotel in San Juan La Laguna, or even work in hostel management in San Pedro la Laguna.
#9 Sightseeing in Antigua
If you want to know more about Guatemalan culture, then head to Antigua. After all, this World Heritage Site is home to several colonial ruins like the Santa Catalina Arch and Cerro De la Cruz.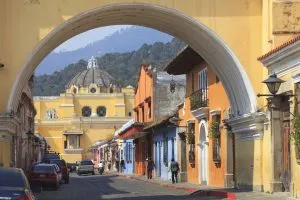 Aside from that, you can also relax in Central Park or head to the local market to buy fresh produce. You can go on walking tours to fully appreciate this heritage site which is home to several popular attractions in the country.
#10 Go Shopping at Chichicastenango Market
Shopping at Chichicastenango Market is one of the best things that you can do here. This is one of the biggest markets that you will find in Central America. In fact, this is a great place for you to immerse yourself in Mayan culture. After all, you will find local crafts here from the rural areas. You can visit it from Thursday to Sunday.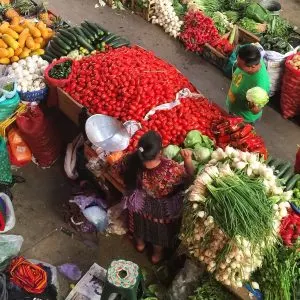 It is not that hard to visit this market. After all, there are shuttles that can take you there. On the other hand, you can also try their chicken buses. These are old American school buses that you will find on the road.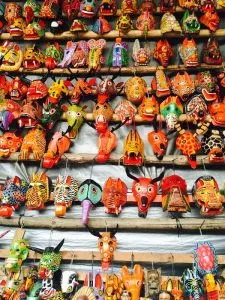 #11 Surfing in El Paredon
Did you know that Guatemala's coastline is where you will find high-quality beaches? In fact, one of the top things that tourists do here is swim in their blue waters. One place that you can head to if you want to get away from the crowd is El Paredon. This is a small town facing the Pacific Ocean which is ideal for those who want to relax and unwind.
There is not much to do here except enjoy the waters. You can go surfing here or, if you time your travel well, see baby sea turtles heading towards the sea. This is one of the most enjoyable experiences that you can do here during your trip to Guatemala.
#12 Visit Guatemala's Melting Pot in Livingston
The stunning country of Guatemala has tons of places to visit for tourists. However, if you are looking for the best spot to immerse yourself in culture, then head to Livingston. It is the melting pot of cultures from Guatemala, Africa, and the Caribbean. This beautiful town lies at the mouth of Rio Dulce on the Caribbean Sea.
Other Interesting Guatemala Facts to Add to Your Knowledge
Guatemala is a mountainous country. In fact, the Western Highlands has become one of the country's tourist attractions. This mountainous region stretches from the outskirts of Antigua all the way to the Mexican border. Its two main features are the chain of stunning volcanoes on one side and the Sierra Madre on the other.
Aside from that, another interesting fact about this country is that it lies on tectonic plates. It is in fact on the Motagua and Chixoy-Polochic fault complex. It is not surprising that the country has experienced earthquakes that changed its landscape over the past centuries.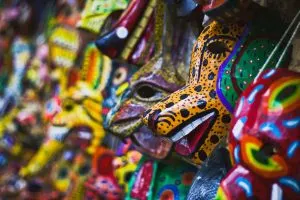 As for the country's economy, jade is one of their biggest sources of money. After all, it has been treasured since the Mayan times. Today, Guatemala is one of the biggest exporters of this mineral across the globe.
Meanwhile, the National Library is the perfect place to learn more about the country's history. With more than 150,000 books, periodicals, and newspapers, it is any researcher's and bookworm's haven. What makes it a tourist attraction is its gorgeous facade built by architect Efrain Racion. This is a modern structure in the midst of colonial architecture in Guatemala City.
Wrapping Up 12 Facts You Probably Don't Know About Guatemala
With 108,889 square miles of land to explore, Guatemala is a great place to visit for travelers. Just imagine seeing numerous ancient structures still intact in a country steeped in history. Fortunately, it is not difficult to get around. Mostly because of local transport.
You can ride their chicken bus, boats, and ferries if you like. Also, there are water taxis and rental cars too. On the other hand, you can fly from one region to the next to save on time and money. There are plenty of options to get around.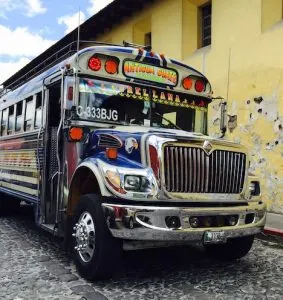 There is much to see and learn about Guatemala that spending a few days here will not be enough. However, this just means that you will have more reasons to come back, right? With its amazing landscape, gorgeous beaches, and ancient ruins, there is always something for everyone here.
All that you have to do is to consider which of its tourist attractions you want to see during your stay in the country. This way, you will not miss out on all the amazing attractions here.