Belize may be a small country in Central America, but it is one of the top tourist destinations. In fact, it is a favorite spot for honeymooners, backpackers, and families. Thanks to its size, it is easy to fill your days with activities to do and sights to explore.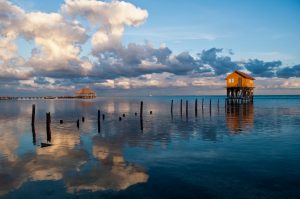 ---
Belize

Travel Tips
---
---
English is the main language spoken here. It became the official language of Belize after it was annexed by the British back in 1840. In fact, it was called British Honduras before. If you learn their history, you will find that African slaves were brought here to work on the land.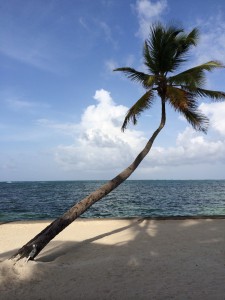 Aside from that, Belize is a popular diving spot for locals and tourists thanks to its white-sand beaches and crystal clear waters. The former British Colony is also home to ancient Maya ruins that give a glimpse of the country's past.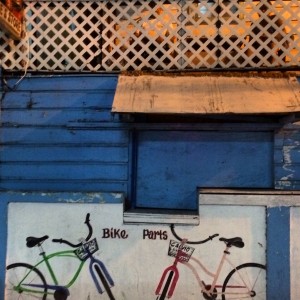 Travelers to this country should visit the Belize Barrier Reef. Which is the second largest barrier reef on the Central American east coast. As well as the entire Western Hemisphere. This is one of the major draws in this country. As scuba divers and snorkelers alike are excited to see the colorful marine life on the reef.
For first-time travelers, the abundance of attractions and activities here can be overwhelming. Even for a small country, Belize has plenty to offer its guests. That said, here is a compilation of the best travel tips to get you started.

Belize Travel Guide
Planning your Belize vacation is an exciting prospect. That is why, if you don't want to miss out on the best activities here, you should consider the following.
#1 Enjoy the Wildlife
Wildlife sanctuaries in Belize are thriving. In fact, birdwatchers can spot different bird species at the Crooked Tree Wildlife Sanctuary. For those who prefer to see majestic cats like the jaguar, your best bet is to visit Cockscomb Basin Wildlife Sanctuary. This is one of the national parks in the Maya mountains. It is surrounded by a lush and beautiful landscape that is home to a wide range of animals. Even the lush rainforests serve as an attraction to those who love to hike.
Aside from that, the Bacab Adventure & Eco Park is another popular destination for the whole family. It covers 500 acres of dense jungle with numerous hiking trails, a swimming pool, and Howler Monkeys. The rain forests serve as home to a wide array of flora and fauna.
#2 Explore the Mayan Ruins
The archaeological sites in Belize are a must-see, especially for first-timers. You can start with Caracol. Which is the largest Maya site in the area. The ruins are not as well-preserved as the Altun Ha. But it is still a sight to see. In fact, there are still walls, tombs, and reservoirs still intact here. There is an admission fee of 15 Belize Dollar (BZD) for this one.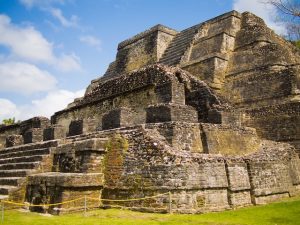 Another ancient Maya site that you can visit is the Actun Tunichil Muknal. This tour will take you inside the caves where the remains of Mayan sacrifices are seen. It was discovered in 1989. And has since been part of organized tours in the country.
You can also add Cahal Pech in the town of San Ignacio to your list of Mayan sites to visit. Located in the Cayo district. It boasts seven plazas and multiple structures like residential buildings, a sweat-house, and a burial chamber too. Aside from that, one of the temples here will give you the best view of the Belize River Valley. You can join a tour here which will also include horseback riding, and canoeing on a river too.
In addition, Punta Gorda is yet another site where you will find Mayan ruins to explore. One of these is Lubaantun. Where the structures were made without any mortar. Each stone was cut to size. Which is an impressive feat. This laid-back coastal town near the Caribbean Sea has a lot to offer its guests aside from the ancient ruins. While you are in Punta, you can learn how to play their Garifuna Drum just the way the locals do it.
#3 Lounge in Gorgeous Beaches
Ambergris Caye is one of the best places to enjoy the sun, sand, and sea. The powdery white sand and clear blue water are perfect for swimming and snorkeling. Aside from that, this is the largest island in Belize. Where you will find beautiful beaches on either side of the town of San Pedro.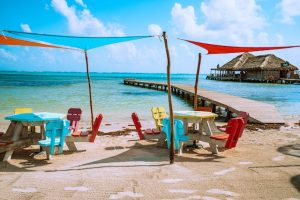 Of course, the Placencia Peninsula is worth adding to your list too. Aside from being near other Mayan ruins, you can lounge on its pristine beach. There are mangroves nearby if you want some privacy while you swim and sunbathe.
Another option to consider is Caye Caulker which is quite popular among backpackers. There are budget-friendly accommodations here. Plus it can be a good start-off point for island hopping. Stay and enjoy the nightlife here. Where you can grab some drinks and barbecue among the bars and restaurants.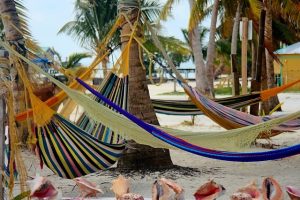 #4 Visit Belize Barrier Reef
Seeing the second longest barrier reef should be one of the highlights of your trip to Belize. It may be second to the Great Barrier Reef in terms of size. But you will still be amazed at how expansive it is. In fact, it stretches up to 186 miles (300 km). And is part of a greater reef system that reaches up to the Yucatan Peninsula. It is not surprising that scuba divers frequent it because it is a fabulous place to see diverse sea life. The best way to reach it is to go on a boat or dive tour.
#5 Go Snorkeling and Scuba Diving
Aside from swimming and lounging on the stunning beaches of Belize, you should also go and explore what lies beneath its waters. Fortunately, there is no shortage of dive spots here. First, is the Great Blue Hole which is famous for its depth as well as its interesting rock formations.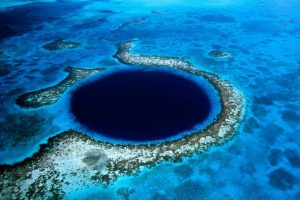 Second, you should also go on a trip to Hol Chan Marine Reserve. This is the first and oldest marine reserve in the country and is home to hermit crabs, stingrays, and more. Third, is the Turneffe Atoll which is one of the better if not the best dive sites in the country. It is a large offshore atoll reef with plenty of diving spots. You can spot nurse sharks, sea turtles, and eagle rays here to name a few. Tourists can get their gear from a dive shop on the mainland or from the diving boat they book.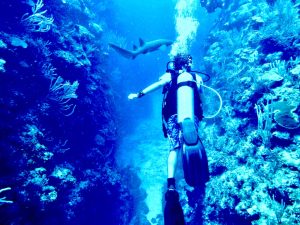 #6 Belize City
Don't miss out on the beauty of the country's capital which is Belize City. It is also the main commercial port where you will find a cruise ship or two docked here. Once here, it is easy to get around thanks to its public transportation.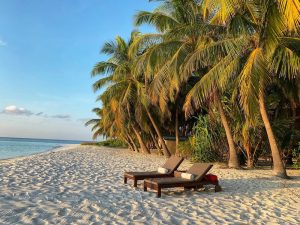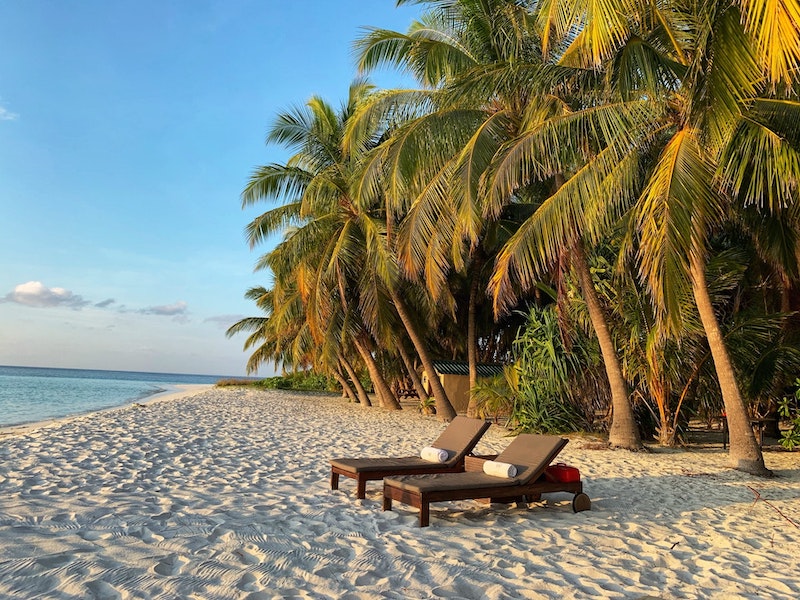 Belize Travel Tips to Consider
Now that you have an idea of what to do on your Belize trip, there are a few travel tips that you should consider.
Covid Travel Restrictions
Travelers from a different country need to have negative Covid-19 test results at least 96 hours prior to traveling to Belize. Or at least 48 hours upon arrival. Additionally, guests should be staying in Gold Standard accommodations. And must present proof of booking. Guests must wear masks at the airport and maintain social distance.
Cruise ship passengers need to present a vaccine card upon entry. Or a PCR or rapid antigen test a few days prior to arrival and another test upon arrival. Guests who are traveling to Belize via this route should expect these requirements in the foreseeable future.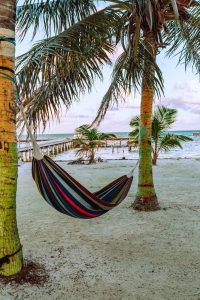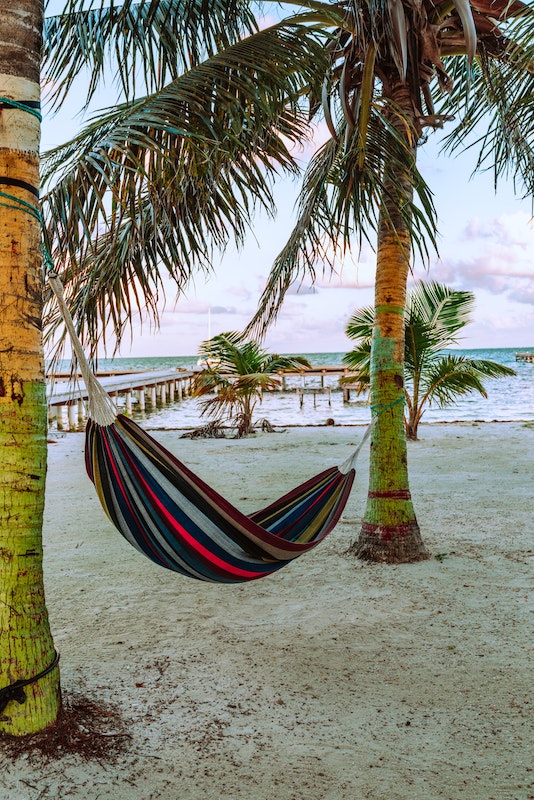 Traveling Around Belize
The small size of Belize makes it easier for people to get around. Public transportation is available. And works seamlessly here. On a good note, most of the tourist attractions are within walking distance of each other. Aside from that, you can also rent a bike or ride a taxi. However, you will need to agree on a fare with your taxi driver before you go. Here are other options to consider.
By Bus
The buses here are old school U.S. buses that will take you around the city and neighboring towns. They do not have a fixed schedule. But you can talk to someone in your hotel to help with your transportation.
By Car Rental
You can also take advantage of Avis and Enterprise car rentals. Renting a car will give you more flexibility with your travels.
By Flying
Meanwhile, there are two domestic airlines in Belize. These are Tropic Air and Maya Island Air. Their small planes can take you to Caya Caulker, Ambergris Caye, and Corozal among others. Aside from that, you should be aware that their rates are not cheap. In fact, a trip to Caulker is worth 280 Belizean Dollars. While a round-trip to Placencia is 550 BZD. So keep that in mind.
By Ferry
Another option is to travel by ferry or water taxi. You don't need to book a ferry or a water taxi to get you around Belize. In fact, you just show up at the ferry terminal and you are good to go.
By Cruise
Cruise tour operators offer small to large cruise ships to travelers. Large cruise ships often travel from the United States or any of the Caribbean Islands. This is pricey. But if you want to splurge then feel free to book a trip to Belize in one.
On the other hand, you can also opt for a bareboat charter. Where you only rent the boat. You will need to have a license though to be able to rent one. On the other hand, a crewed charter means that you will have a captain. And his crew handling your trip around the hotspots here.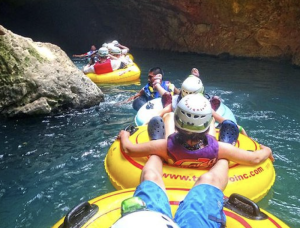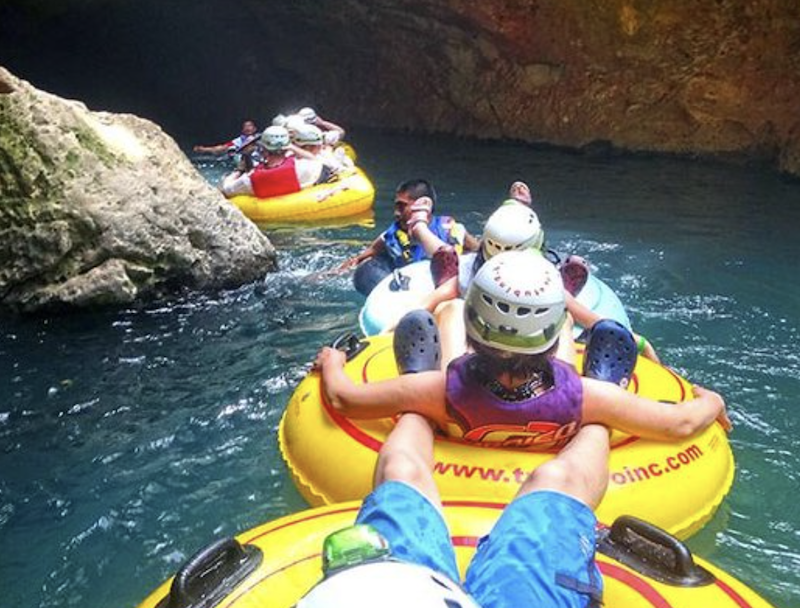 Best Time to Visit
Belize has two seasons. The dry season is from November to April. On the other hand, the rainy season begins in May. Most tourists prefer to visit from January to March since it is not the high season yet. Expect that there will be rain on some days.
Money in Belize
The United States Dollar is equivalent to 2 BZD. Keep in mind that cash is king in Belize. But there are hotels and local restaurants that do accept major credit cards like American Express. Aside from that, there are plenty of ATMs and currency exchanges. So you can easily get more funds. Don't worry, the US dollar is widely accepted here.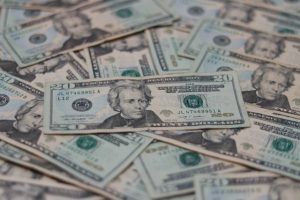 Travel Insurance
Having health travel insurance is always a great thing to have when heading to Belize. After all, you will never know if you need medical attention here. Take note that this type of insurance will not be cheap. However, it is worth the extra cost knowing that you have coverage. Especially if any untoward incidents occur.
Accommodations
Meanwhile, accommodations in Belize vary from budget-friendly to luxurious ones. Backpackers can save a lot by booking a dorm. Which will cost $15 USD. Mid-range hotels will set you back around $40 to $60. Aside from that, if you want to splurge on your trip here, your best bet will be their luxury hotels. Their prices start at $100USD and up. You can expect hot tubs and free Wi-Fi as part of the amenities that they are offering. Expect world-class service in these pricey hotels.
Belizean Food
One of the best tips when it comes to choosing an ideal location on where to eat is to go where the locals frequent. This is the same when traveling to other countries. You will find a wide range of dishes from different parts of the country. For example, if you are in Corozal, their dishes have an East Indian background. Your daily budget can be between $10 to $20.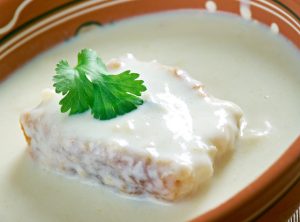 Adapters
Belize uses 110v for their electronics which is the same voltage as the United States. However, if you are traveling from European countries, you will need to bring an adapter with you for compatibility. Although some hotels can provide these adapters, it is best to bring one yourself so you can charge your devices anywhere. You should also check their power plugs if they are the same as yours.
Nightlife
What better way to really learn about the locals than to experience the nightlife in Belize? Bars and restaurants in the cities and the islands have something to offer their guests. In fact, don't forget to try their rum punch which is a favorite. There is live music, singing, and dancing here.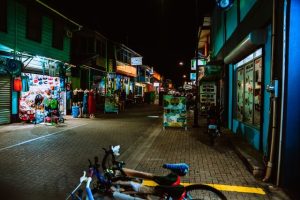 Wrapping Up Top Travel Tips for Belize
The natural beauty of Belize has attracted millions of tourists around the world. In fact, the number of tourists heading here is growing compared to last year. You can expect a good time here once you pass their tight covid restrictions.
From their big cities that combine Belize's old-world charm with modern amenities, to gorgeous beaches, you will not run out of fun activities here. You can even time your travel to large events like Independence Day to witness their festivities.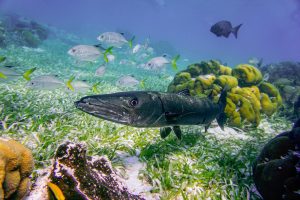 Spending a day or two in Belize is not enough to soak in the sights. In fact, if you want to really immerse yourself in the local culture, stay here for a week at least. This way, you will be able to explore the small country on foot or at your own leisure. You still have many snorkeling and diving spots to see and nature reserves to visit. Also, the hole-in-the-wall gems are around here too.
Visiting here for the first time is an exciting prospect to be sure. Once you get a taste of the beauty of Belize, you will find more reasons to come back for sure. The best part is that the weather here is fairly good year-round so you can head out here anytime you want.