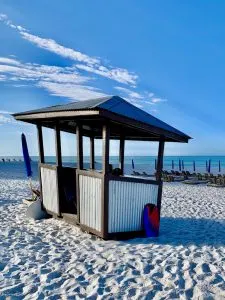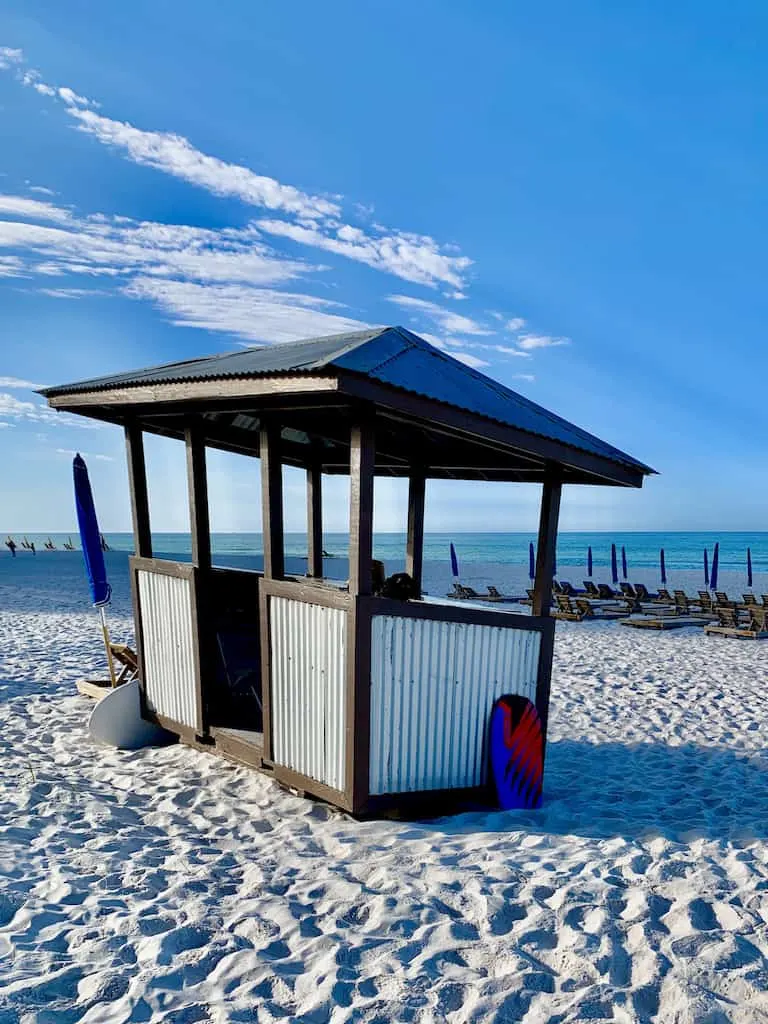 Panama City Beach offers a unique experience to its guests. Thanks to its 27 miles of coastline, you will not run out of beautiful beaches to visit. This gorgeous tourist spot is in northwest Florida. The warm waters of the Gulf of Mexico entice guests to go swimming. In fact, the fine white sand and blue waters are the trademarks of Panama City Beaches.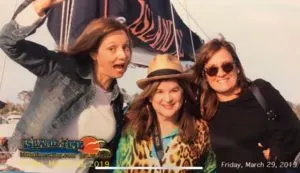 ---
12 Best Beaches in Panama City Beach, FL
---
---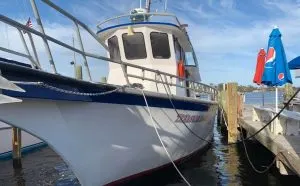 This is why, if you are looking for a place where everyone can enjoy themselves, this is the place to be. Whether you want to sunbathe, fish, or swim. Or just be closer to nature, you'll find them all here. In fact, the combination of emerald waters and pristine beaches has already attracted millions of travelers. Aside from that, there are parks that offer plenty of activities that you can do during your stay.
That said, let's take a look at the best places in Panama City Beach where you can go on a vacation.

Introducing the 12 Best Beaches in Panama City Beach
In this blog post, we'll take a look at popular destinations that you can head out to on your trip here. Let's get started!
If you prefer to visit a secluded beach area, then head to Shell Island. In fact, this is one of the best beaches that you can find here. After all, it has everything that you are looking for in a beach trip. Its white sandy beaches and pristine waters are perfect for snorkeling, kayaking, and paddleboarding. Rent a boat and picnic and enjoy the ride.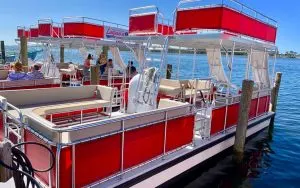 In addition, you will see plenty of loggerheads and green sea turtles. If you travel here between May to October, you will see them nesting on the beach. Keep an eye out on the markers to avoid stepping on their precious eggs.
This is a good spot to go on a day trip. However, make sure that you bring your own food and drinks here since there are no vendors on the island. Also, bring your trash with you so you will leave the beach unspoiled.
Another example of popular beaches in Panama City Beaches is Schooners. It is a laid-back beach where you can play beach volleyball with your family or friends. Aside from that, there is live music here to set the mood for swimmers and surfers.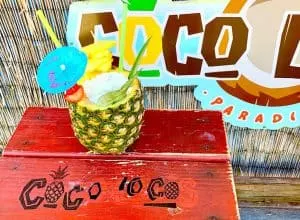 Schooners Restaurant is open daily. This is why locals and tourists alike spend most of the day here. One of the best things that you can do here is to arrive before sundown. You can even rent at Scooneers Restaurant a bonfire with all the fixings for the family. Typically Schooners often fire their cannon at night as well!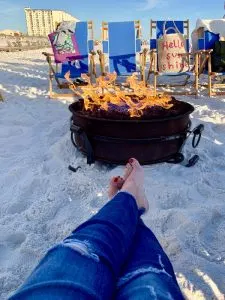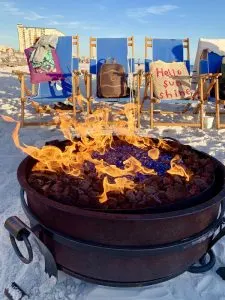 This 8-mile stretch of sugar-white sand beaches and crystal clear water is the reason why this is a popular spot for tourists and locals alike. In fact, it sits right in the heart of Panama attractions and amenities. If this is your first time here, you can start your adventure here. Plus you can take an airboat ride!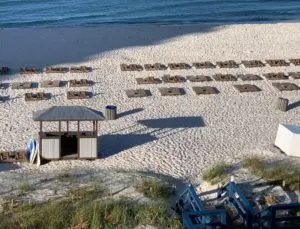 Panama City Beach is the perfect place if you are into people-watching. Or just want to sunbathe and swim. The fine sand beach is suitable for building sandcastles, too. You can even go diving here to see the gorgeous coral reefs. Aside from that, one of its main attractions is the Russell-Fields Pier that stretches out into the Gulf of Mexico. For a small fee of $3, you can stroll the pier to watch the sunset. Or take photos of seagulls at play. This is also the perfect spot to fish, too.
Aside from that, Pier Park is the second main attraction on this beach and is a must-visit. This pedestrian area is home to more than a hundred shops and restaurants where fresh seafood is a staple. The Yard Milkshake Bar is the ultimate place to find the perfect milkshake! You will find this beach on Front Beach Road.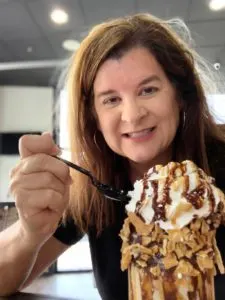 St. Andrews State Park Beach has a little bit of everything in it. With more than a thousand acres of natural beauty to enjoy. You will find an abundance of plant and animal life here. Aside from that, this former military reservation has become one of the go-to spots for locals and tourists alike. This is not surprising since there are plenty of water activities to do. Especially on its 1.5 miles of beaches. In fact, you can go snorkeling in its shallow waters. Or go kayaking in St. Andrews Bay.
Aside from that, you can also rent a bike to explore St Andrews State Park. You should take advantage of the nature trails to see the flora and fauna up close. In addition, this is also a great place for fishing. One of the fishing piers that you can head out to is the Tiller Pier.
Who said that you can't bring your pet pooch with you on your vacation? If you want to hit the beach with your furry friend. Then make your way to Dog Beach. You will find this beach near the Russell-Fields Pier. Where you will have 400 feet of white sand to enjoy. Among the fun things that you can do here is to go jogging with your dog or play fetch.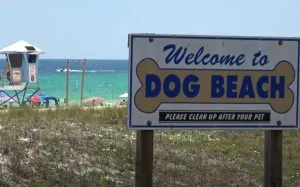 The best time to bring your pet out here is during fall. This is because the weather is cooler even when the day is a bit sunny. However, if you are here during the summer months. Make sure that you pack water for your pet. Also, don't forget to bring their essentials too like clean-up bags, towels, and food.
Camp Helen State Park Beach
Another state park beach that you should set your sights on is Camp Helen State Park Beach. What sets it apart from other beaches is the combination of saltwater and freshwater here just like in Lake Powell. In addition, this was a former hotel resort that was converted into a state park. It is suitable for families because there are activities here ideal for all ages.
Among these are swimming, snorkeling, and biking. Take note that there are no lifeguards here so keep an eye on your little ones. Most tourists prefer to enjoy walking around the beach and enjoy the stunning sand dunes. If you want to take a break from the gorgeous beach, you can go hiking or biking on the park's nature trails. See various animals in their natural habitat as you explore the park.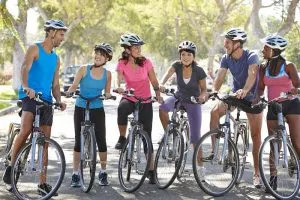 On the other hand, if you prefer a more laid-back activity, you can go fishing here too. This is a popular activity here and with good reason. There is plenty of tropical fish because of the convergence of brackish water, freshwater, and saltwater.
Rick Seltzer Park gives you public beach access to Rick Seltzer Beach. What makes this one of the more popular attractions is its natural dunes. In addition, it gives that secluded beach vibe but it is near various business establishments. Among the amenities that you will find on the park and beach are picnic areas and restrooms so you can spend a few hours here.
Aside from that, there is an underdeveloped section of this 4.75-acre park. This is for educating people on the importance of dunes. And how they interact with the beach system. Although you will not spend the entire day here, it is still worth visiting. After all, there are exhibits and interactive displays here. Ahat you can take advantage of especially with the easy beach access offered here.
Grayton Beach is a top-rated coastline found in Santa Rosa Beach. This small beach town sits on the Florida Panhandle Gulf Coast. Its pristine coastline is enough to draw the crowd. In fact, the beautiful views are just icing on the cake. There are plenty of fun activities that you can do here with your group. Among these are snorkeling, kayaking, paddleboarding, and sunset sailing.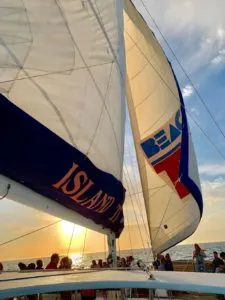 The calm water of the onsite lake is ideal for children to swim in. Just make sure that you keep an eye on them while they frolic in the waters.
Meanwhile, Pensacola Beach is one of the most popular Florida beaches to visit. Aside from its panoramic views, there are several upscale hotels and restaurants here too. Spend your days of sunshine on its sugar-white sand beaches and azure water. In fact, you are sure to have a good time here because of the numerous activities that you can do. Aside from lounging by the beach, you can also build sandcastles on the shore or take a catamaran cruise at sunset.
In addition, scuba diving, snorkeling, jet-skiing, and parasailing are just a few options that you can do here. On a good note, there are dozens of companies that are offering guided tours in Pensacola Beach. From diving under the blue waters to dolphin-watching, you will not run out of activities to do here.
M.B. Miller County Pier Beach
If you want to have an enjoyable beach experience with the whole family, you should head here. Aside from being a family-friendly beach, there are several hotels nearby that you can stay in. The waters here are warm and conducive to swimming and surfing. In addition, the beach is so soft that you can play sand volleyball, do beach yoga, and more here.
Meanwhile, the city pier draws the crowd because it gives you the best view of the sunset. You will need to pay a small fee to have a day pass here, but it will be worth it. On the other hand, the pier is also a good place to catch some fish. You will need to apply for a day license to start fishing here.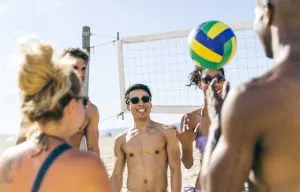 Laguna Beach is a small town near the city center where you will have access to amenities and services. There are picnic tables and lounge chairs by the beach. Where you will have easy access to the sparkling waters. Aside from that, there is a pier nearby that can give you great views of the ocean and the sunset.
Unlike other beaches, this one is not as developed as the ones in Panama City Beach. This is why many prefer to head here to get away from the crowd. Spending a day here is a great way to just unplug yourself from city living. And be close to nature. In fact, nature lovers can make their way to the nearby St. Andrews State Park. Fortunately, downtown Panama City is just nearby if you want to go shopping.
Another option to consider if you want to get away from the Spring Break crowd is Crooked Island Beach. Head out here if you want a perfect day away from the noisy tourists. In fact, the laid-back vibe is perfect for a relaxing stroll on the beach. Tourists who visit here often laze around on the sand. Reading their books, or getting their tan. You can even go on picnics here if you like.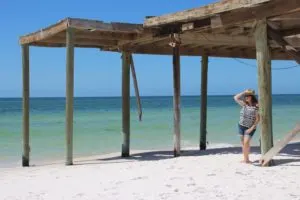 Take note that there are not many food options here. If you are planning on spending a few hours, bring your own packed lunch and drinks. On a good note, there are hotels nearby that you can book a stay in. To have easy access to this secluded beach.
Other Activities to Do in Panama City Beach
Panama City Beach is one of the hotspots in the United States and with good reason. The long stretch of pristine beaches is ideal for those who want to enjoy the sun, sand, and seas. Although the coastline and towns were changed by Hurricane Michael. The tourism industry here is picking up once more. You can tell from the way they have repaired their beaches that they are ready to bring back the crowd.
In fact, there are plenty of tourist hotspots here that you don't want to miss. First, there is the Gulf World Marine Park. Where you can get up close to dolphins and other marine life. Second, there is the Shipwreck Island Waterpark. This is a popular family destination where little pirates can have fun in this amusement park. Third, if you are into sports, make your way to Frank Brown Park. They have an aquatic center and sports fields here.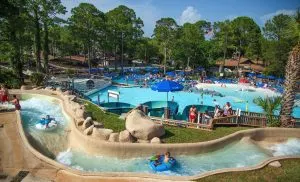 Of course, if you are willing to splurge on your trip here, why not book a helicopter ride? This will give you a great view of the stunning coastline from above. Also, if you want to explore the waters, take advantage of the Sea Screamer boat tours.
For sure, you will not run out of options to do out in the waters. Aside from that, you should also check out the Pirates of the High Seas fest. This happens every month of October when they celebrate the legacy of the pirates who once roamed the land. You should come and see the festivities here.
Wrapping Up the Best Beaches in Panama City Beach, FL
As you can see, Panama City Beach has much to offer its guests. Book a stay in one of the numerous hotels here like Aqua Gulf Resort where you can enjoy spacious rooms with a hot tub. Depending on where you are staying, you can even swim in their outdoor pool too plus the water fountains are part of the attractions. These hotels have free parking for their guests so you can bring your ride with you here.
Regardless of whether you want a quick getaway or are a snowbird looking for a warm and sunny spot, Panama City Beach is the best place to head out to. Its impressive stretch of coastline can take you to different areas like Fort Lauderdale, Laguna Beach, and others. For sure, you will not run out of destinations and beaches to enjoy.