The Dominican Republic enjoys the designation of being one of the popular tourist destinations in the Caribbean. After all, it is home to white-sand beaches, golf courses, impressive wildlife, and a diverse population. Aside from that, it is easy to access too since there are eight airports here including Punta Cana International Airport (PUJ).
---
All-Inclusive Trips to the Dominican Republic
---
---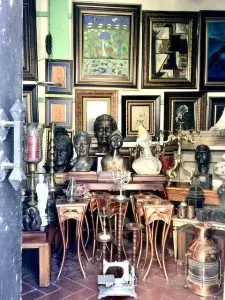 To ensure that tourists will be able to maximize their stay here, there are several all-inclusive resorts that you can choose from. Most of these exclusive resorts are in Punta Cana, Puerto Plata, and La Romana. Punta Cana is the eastern side of the island that has its own international airport and cruise port. Aside from that, Puerto Plata is on the northern side and is home to colonial structures.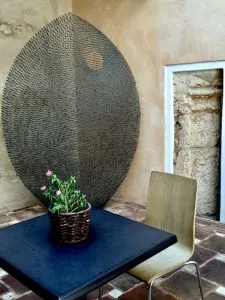 Aside from the crystal clear waters and pristine white sand beaches, there are other activities that can be done here. Among these are hiking, jet skiing, parasailing, and more. If you want to enjoy all of these and more, then you need to look for all-inclusive trips to the Dominican Republic.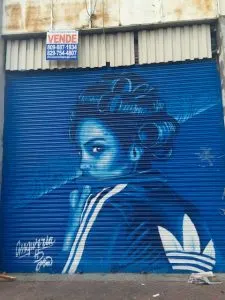 That said, let's take a look at these inclusive resorts and hotels that you can stay in on your dream vacation here.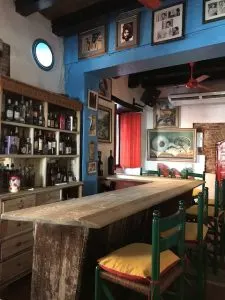 Best Hotels and Resorts for Your Inclusive Getaway in the Dominican Republic
Booking an inclusive vacation package to the Dominican Republic is worth the price you'll pay. After all, you will only pay a fixed fee where you can enjoy all-out access to the hotel or resort that you are staying in. These types of hotels and resorts cater to customers who want to be pampered on their vacations. In fact, once you book a stay in one of these inclusive hotels, you can sit back and relax and just have fun. But which one should you choose for your family vacation? Let's take a look.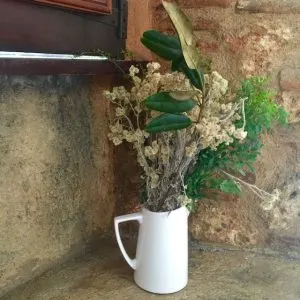 #1 Hyatt Ziva Cap Cana
Located in the Cap Cana region, this huge upscale complex is sitting on Juanillo Beach. It is a five-star luxury beachfront resort that has everything you need for a memorable experience. Among the amenities that you will find here are swimming pools and a water park for all ages.
Aside from that, it has a twin resort hotel called Hyatt Zilara Cap Cana next door. The difference is that this is an adults-only type of resort who don't want to see any children around. There are six restaurants on-site that offer a fine dining experience. Plus a fitness center, a kids' club, and nightly live entertainment just to name a few.
#2 Iberostar Grand Bavaro
Meanwhile, this luxury adults-only resort is on Bávaro Beach. It boasts a Mediterranean vibe that translates to its spacious rooms. Aside from that, the main attraction of this resort is the central lake with pools around it. These pool areas are accessible to guests who want to swim and relax.
Aside from that, you can take up diving lessons here or do water sports if you like. You can even play a round of golf at one of the golf courses here. A fitness center is available for those who want to continue with their exercise routine. As for the food, there are four restaurants here that serve international dishes.
#3 Sanctuary Cap Cana
If you prefer to stay in a more secluded resort, this five-star adults-only resort is a great option. Guest suites come with their own private balconies, luxury amenities, as well as an extra bathroom. Aside from that, guests have free access to their beach equipment.
In addition, there are several hot tubs and infinity pools here as well as part of their common areas. Of course, there are fitness facilities on-site for those who want to stay healthy.
#4 Majestic Colonial Punta Cana
One of the inclusive family resorts that you can stay in is the Majestic Colonial Punta Cana. Its colonial architecture is impressive and worth posting on your social media account. There are swim-up bars, casinos, and beautiful beaches too.
Aside from that, this large property has a family-friendly side and an adults-only side. There are days when some nighttime events get a little rowdy, but all in all the experience here is quite pleasant.
---

---
#5 Hard Rock Hotel & Casino Punta Cana
This is one of the biggest inclusive resorts that you will find in the country. Aside from having spacious suites, it also boasts restaurants, bars, and a massive spa for some rest and relaxation.
Even children and teens will enjoy their stay here because of the resort's kids' and teens' club. It is quite intimidating at the start, but the resort experience is one you will not forget.
#6 Breathless Punta Cana Resort & Spa
Inclusive vacations in the Dominican Republic are a dream for many. In fact, staying in this resort will leave you breathless with excitement. After all, there are tons of activities to do here from their beautiful white-sand beach, lazy river, and multiple pools to swim in. This is an adults-only resort so expect that there are themed pool parties happening here most of the time.
Don't forget to try the dishes served in the restaurants on-site. If you can, ask if they have La Bandera on the menu. This is the country's signature dish.
#7 Casa de Campo Resort and Villas
It took a while before the oldest resort in the Dominican Republic offered an inclusive package to its guests. What makes this the perfect place for travelers is that it is home to world-class golf courses. Aside from that, there are several activities that you can do here including sport fishing, scuba diving, water polo, and horseback riding.
Guests will have easy access to on-site restaurants while ordering a 24-hour room service comes with an extra charge. In addition, you can bring the whole family here without worrying about your children getting bored. After all, there is a babysitting service here plus children and teens can access the game room where they can enjoy themselves too.
#8 Club Med Punta Cana
It is not surprising that you will think that this resort caters to college kids on Spring Break because of its name. However, this beautiful resort with tropical gardens accommodates families who want some fun times together. It is a four-star resort that has plenty of activities for guests of all ages.
For starters, there is a daycare service where children 1-year-old and above can be taken care of. Aside from that, its main pool is the same size as an Olympic pool. The outdoor pool options accommodate guests of all ages. Aside from that, their dining options include fine dining and a la carte restaurants. You can head to the beach too where you can rest under the shade of the palm trees. \
#9 Hilton La Romana Resort & Spa
Hilton La Romana is an all-inclusive resort that centers on adults-only guests. It is a romantic getaway for couples who want to enjoy the ocean views. You can expect to have a good time here thanks to the live music. Plus, dance lessons that you can take during your vacation.
The private pools are perfect for swimming. Aside from that, Hilton also has a family-friendly resort nearby that families can head out to. It boasts of family-sized guest rooms that can fit a large family.
#10 Luxury Bahia Principe Cayo Levantado
This is a unique inclusive resort in the country because it is the only one that sits on its own private island. It is accessible by ferry. Which makes it an ideal location for those who want to get away from the crowd.
In fact, the beach area is not as crowded as the others! Sample prices of their holiday package cover your meals, rooms, and transport. Even their soft drinks and room service do not come with an additional charge.
---

Traveling to the Dominican Republic
The United States has issued a warning to its U.S. citizens visiting the country to be cautious because of the pandemic. If you are traveling from the U.S. it is best that you check the guidelines of the Center for Disease Control CDC. You should check the flight information for international flights to the Dominican Republic for availability and entry requirements.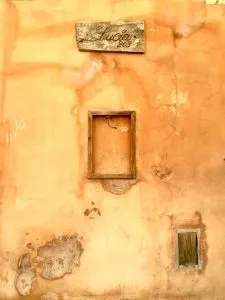 Once you arrive in the country, you can make your way to your preferred all-inclusive resort. Aside from the ones mentioned above, you can also find several in Santo Domingo and neighboring areas like Las Terrenas. These inclusive resorts offer a full-service spa, butler service, unlimited drinks, and more.
Depending on your preferences, there might be additional fees for some services not included in the all-inclusive vacation package you booked with a travel agent. One thing is for sure, booking a trip to the Dominican Republic is one adventure you will not forget.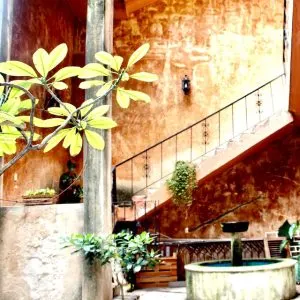 Wrapping Up the Best Dominican Republic All Inclusive Resorts & Hotels
The best way to enjoy your stay in the Dominican Republic is to choose your travel dates well. You need to consider the best times to visit, which is usually between December and April. Heading here during the hurricane season is not ideal as the waters can get rough. Aside from that, you can also explore nearby countries like Puerto Rico and Costa Rica for a cheaper price.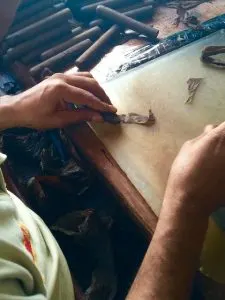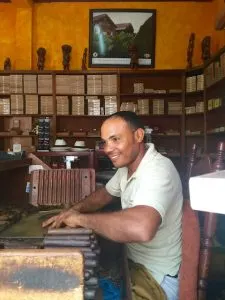 Larger groups will not be disappointed here because these all-inclusive resorts have spacious suites. You can bring the whole family with you because there are family-friendly resorts to stay in. In fact, it is always a good idea to book a stay as early as possible to get the best rates. This is true if you are planning to come here during the peak season.
Don't forget to consider what attractions are available nearby. If you have children with you, a new water park is the best spot to take them for some family bonding. They will not be able to resist the water slides, wave pools, and others.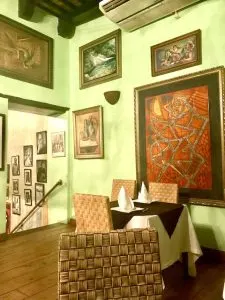 However, if you truly want to immerse yourself in the beauty of the country, then get a rental car. It is a great way for you to explore the area at your own pace. From the gorgeous clear waters of its beaches to impressive inclusive resorts, this country is perfect for tourists looking for a fine time here.