Ecuador may be a small country in South America. But it is rich in tourist attractions, culture, and friendly people. From the Amazon Rainforest to the Galapagos Islands, all the way to the Andes Mountains, you will not run out of sights to see and adventures to do. In fact, this country is a dream for nature lovers thanks to its rich flora and fauna. Aside from that, history buffs always have a place for their cities where colonial structures are still standing. No wonder it is a popular tourist destination!
---
Best Places to visit in Ecuador
---
---
This country in Latin America has been attracting millions of travelers each year. There are some who even opt to live here. They live in one of the city's high-rise condominiums. This is not surprising given that there is much to see and do here. In fact, this is one of the best places for those who love to explore. From its historic city center to the amazing sea life in the Galapagos. And everything in between, the only thing you need to think of is what to include in your itinerary.
Best Places in Ecuador to Add to Your Travel Itinerary
Do not let the small size of Ecuador fool you into believing that there is not much to see here. In fact, you should hold on to your seat as we take a look at the best things to see and do in the country.
#1 Galápagos Islands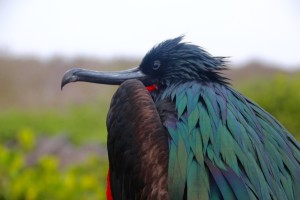 Galapagos is a great place to head out to when you are in Ecuador. These chains of volcanic islands are on the eastern side of the Pacific Ocean. And are home to a wide array of wildlife. You can reach these islands from Guayaquil. Which is the largest city in the country. It will take around 3 hours to reach the islands by plane. But it will be worth it. Among the islands that you can visit here are Santa Cruz Island, which is the second largest, and Isabela Island.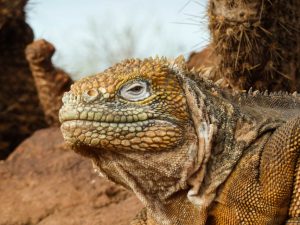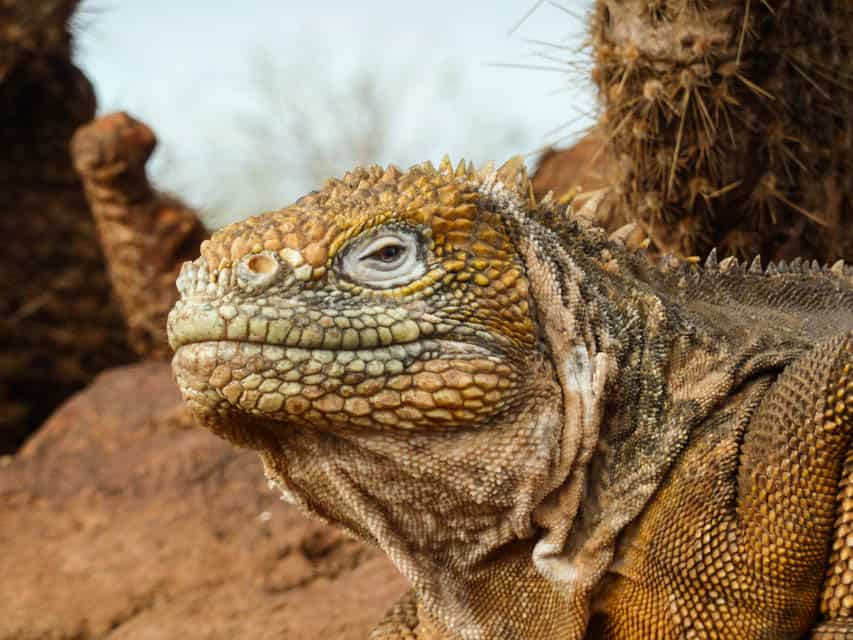 As it was mentioned before, the wildlife here is diverse. You will encounter various bird species like blue-footed boobies, cormorants, albatross, and frigates. Aside from that, there are marine iguanas, Galapagos penguins, playful sea lions, and giant tortoises too. If you visit between June and November, there is a good chance that you will see humpback whales here. You can learn more about the islands by visiting the Charles Darwin exhibits.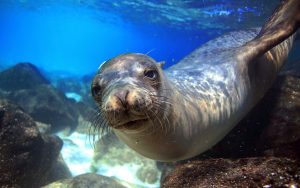 Meanwhile, guests can also explore the beauty that lies underneath the waters. Here you will find colorful tropical fish and other marine life. You can go snorkeling, swimming, or scuba diving here to see them up close. Take note that you will need a tour guide to explore the waters.
Your plane will land at Puerto Ayora and from here, you will be taken to the cruise ships or boats to take you around the islands. Afterward, go back to Puerto Ayora for some shopping and dining before flying back out.
#2 Cotopaxi
One of the beautiful places that you will find in Ecuador is the Cotopaxi Volcano. This is the second-highest active volcano in the country. And is an icon of the Andes Mountains. Aside from that, its natural beauty has enticed hikers to explore its wonders. The towering figure of the mountain looks like a guardian looking down at the city. In fact, its snow-capped peak adds to the picturesque view of Quito. Tourists often go on a day trip to its summit.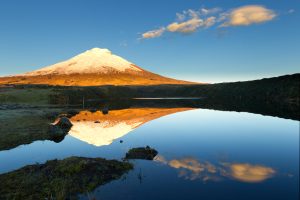 Aside from the sheer size of the volcano, another reason why this spot has attracted tourists is because of the Cotopaxi National Park. Unlike other national parks that have plenty of trees and wildlife, this one has a unique ecosystem on its own. Due to its high altitude, you will not see a lot of trees here. Instead, the area is home to shrubs, llamas, as well as the Andean condor. If you are in Quito, you can add this to your itinerary.
#3 Quito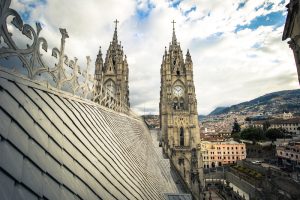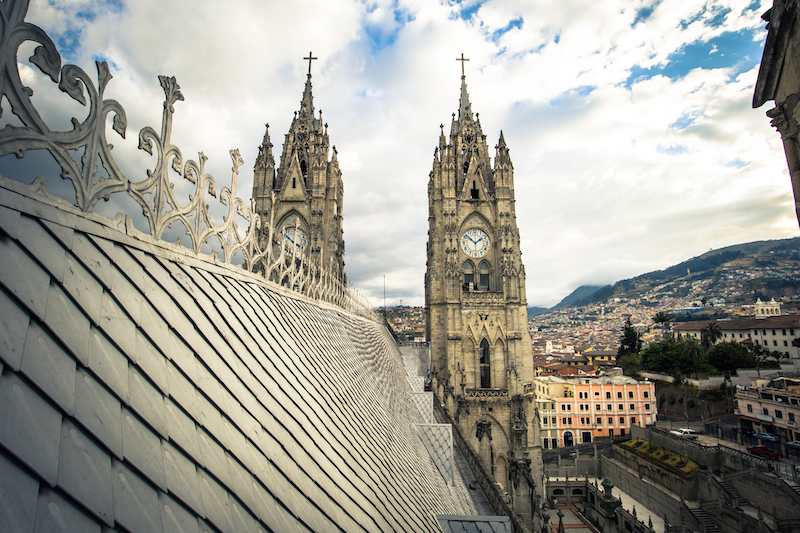 Quito is usually the starting point for many travelers to Ecuador. Aside from being the capital city of Ecuador, it is one of the best colonial cities in the country too. Aside from that, it sits at 2,800 meters above sea level which makes it the highest capital in the world. What's more, its historic center will give you a glimpse of the country's rich history. The cosmopolitan city of Quito was recognized as a UNESCO World Heritage Site in 1978 and has since attracted tourists all over the world.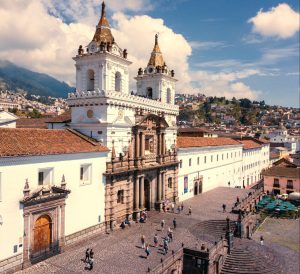 The main attraction in this old town is the Basilica del Voto Nacional. Aside from its colonial architecture, it also offers a great view of the city below. There are other tourist hotspots here such as the Plaza Grande or Plaza de la Independencia. What makes this a point of attraction is that there are several museums, shops, and restaurants nearby. Make sure that you visit the public squares in Ecuador since they are the hearts of the towns.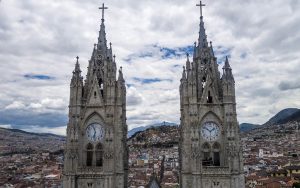 If you want to learn more about the arts, a trip to Museo del Banco Central is a must. Do not miss the presidential palace too. As it is one of the colonial structures here. And if you want to see the capital from above, ride a cable car from the edge of the city. A trip to mainland Ecuador is definitely a good starting point for travelers visiting for the first time. You should ask the locals about any local legend and they will be happy to oblige.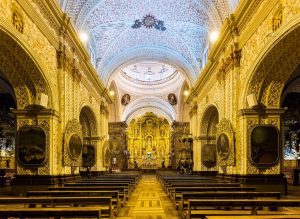 #4 Amazon Rainforest
Ecuador is indeed the perfect place to immerse yourself in the wonders of nature. Aside from Galapagos, it is also home to the Ecuadorian Amazon Rainforest. No matter where you are in South America, do not forget to add the Amazon Rainforest to your itinerary. Although it is not as big as the rainforest in Brazil or Peru, it is still home to thousands of species of flora and fauna.
The best way to explore the rainforest is by starting in either Coca or Tena. These are the main hubs that you can use as your jump-off point for exploring the rainforest. It will take around 35 minutes to reach Coca from Quito by plane. From here you will ride a boat or go onboard on one of the river cruises where you will be taken to see where the wildlife thrives. Among the stops that you will go to is Napo River in the Cuyabeno Wildlife Reserve. And the other is in Yasuni National Park.
On the other hand, if you opt for Tena, you will need to travel at least four hours from the capital. Although the wildlife here is not as diverse as the others. It boasts of activities like zip-lining as well as rafting. If you are an adrenaline junkie, you should take this route to the Amazon Rainforest.
#5 Baños de Agua Santa
Meanwhile, Banos de Agua Santa is one of the popular places that you can visit in Ecuador. It is on the western edge of the Amazon Basin where lush trees surround it. In fact, the locals call it the "Gateway to the Amazon ", and with good reason. There are plenty of activities that you can do here such as hiking and mountain biking. In fact, you should not miss the Ruta de Las Cascadas or the Waterfall Highway.
Aside from that, the main attractions here are its waterfalls and natural hot springs. In fact, the locals have come up with creative ways how you can reach the waterfalls. Among these are ropes and bridges. In addition, traversing these paths and walkways will give you a great view of the surrounding areas.
Don't forget that the small town also has shops to buy souvenirs from. Also, you can check out other landmarks like the Virgen de Agua Santa Church in the small city of Baños.
#6 Otavalo Market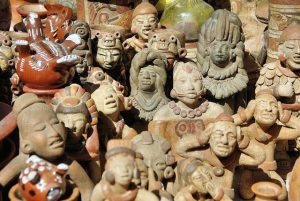 A day tour to the Otavalo Market from Quito is a great idea. After all, it is one of the most colorful markets that you will find in South America. In fact, you should do your shopping for souvenirs here. Because of the wide range of products to choose from. The colorful stalls are in the Plaza de Los Ponchos. Which is the heart of the market. From here, you can shop for jewelry, art, leather goods, and textiles. The best part is that you are purchasing from indigenous people.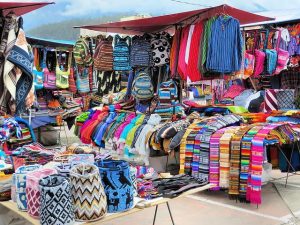 Although you can visit here any time of the week, Sundays are usually the busiest. A good tip to keep in mind here is to bring coins and cash. Vendors here will not accept credit or debit cards to pay for their goods. For sure, once you immerse yourself in one of the best local markets in the country, you will be coming back for more.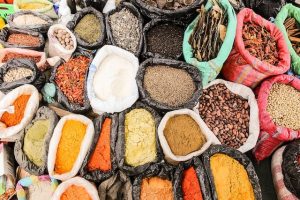 #7 Quilotoa Loop
This is a popular spot for travelers who are into hiking. It starts or ends from Quilotoa Lake. Which is an impressive crater lake. If you have time to spare, you can trek the entire loop. Or stick with a smaller section instead. This loop is mostly self-guided. This means that it will take between two to six days to finish the circuit. Aside from that, the duration of the trek will vary depending on the route that you take. As well as how fast you can walk. As you pass through the traditional villages and Toachi Canyon, you will appreciate a different view of Ecuador.
The good news is that there are hostels that you can stay in as you trek the loop. This means that you don't have to carry any tent or camping equipment. Additionally, these hostels offer breakfast and dinner meals. You can also get their packed lunch service too. Since it is at the same level as Quito, you can easily acclimatize to the city before heading to this loop.
#8 Devil's Nose Train Ride
What else is there to do in Ecuador? How about going on a train ride through the Devil's Nose? What makes this a great addition to your itinerary is the terrain that it crosses. In fact, the train tracks were challenging to install. The workers came face to face with a vertical rock called Nariz del Diablo. Undaunted, they created a zig-zag trail that will take them around it.
Although this train ride no longer serves the area, it was once a popular tourist attraction instead. You will traverse the mountains that run from Alausi and Riobamba. Which will give you great views of the Andes Mountains. If the weather is clear, you will be able to see the gigantic Chimborazo Volcano that lies on the equatorial bulge.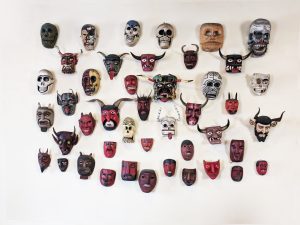 #9 Mindo
Meanwhile, nature lovers should make their way to Mindo. It sits in a cloud forest just a few hours away from the capital. This is not a bad place to go on a retreat. Especially since you are within a lush forest filled with different species of birds and other animals. As a matter of fact, birdwatchers flock here because of the diversity. The Mindo Cloud Forest is home to orchids, bromeliads, and butterflies.
This small town offers access to the unique wildlife of the forest. Aside from that, you can also visit the butterfly farms to learn more about them. On the other hand, there are other tourist activities that you can do here like horseback riding or biking. You can rent a mountain bike here to ride on the bike trails. In addition, Mindo offers a sanctuary for those who want to get away from the bustling city.
#9 Mitad del Mundo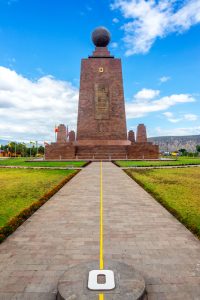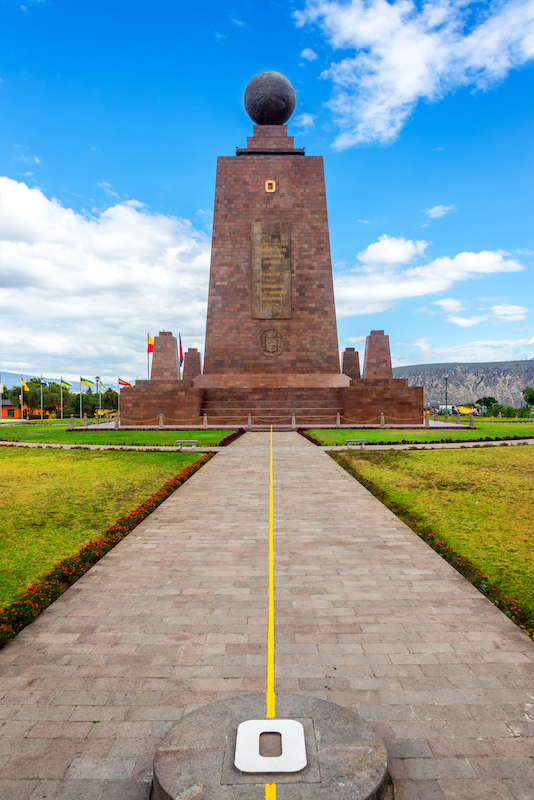 While you are in Quito, you should make your way to Mitad del Mundo. This landmark has become famous because it sits on the equator. In fact, the name itself means "middle of the world" which is why many tourists visit here. There is a massive monument sitting on the previously known equator. Although this is not the exact location of the equator, it is where the French Geodesic Mission believes the line was back in the 1700s.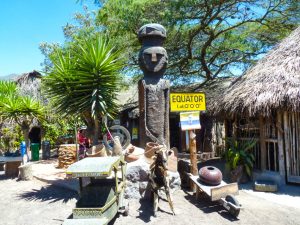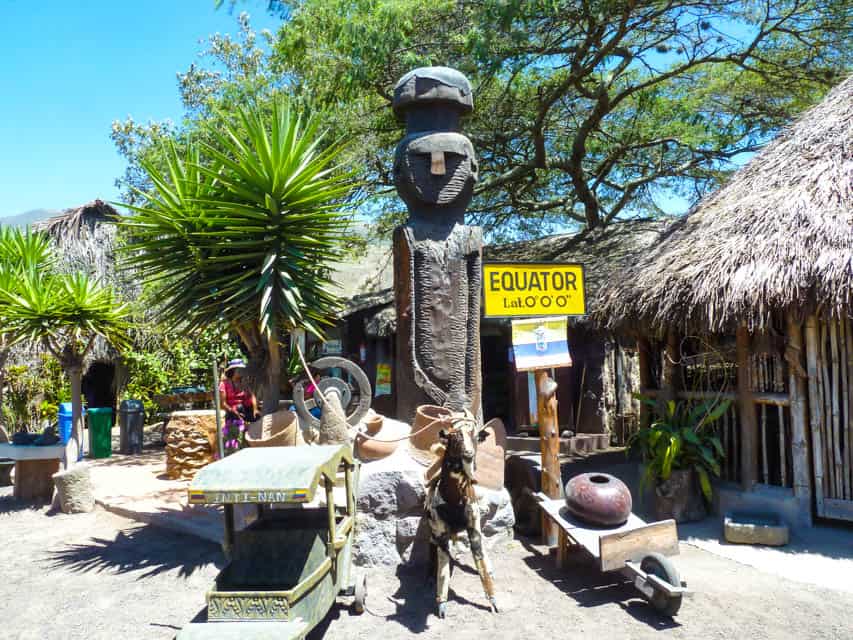 Aside from that, the Indian Museum sits where the equator is said to be according to GPS. This is an interesting spot for travelers because of the signage. Aside from that, this is also a good place to learn more about the indigenous people in the country. Tour guides also show various experiments to prove that you are on the equator. These may not be accurate, but they are quite entertaining.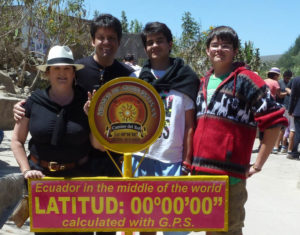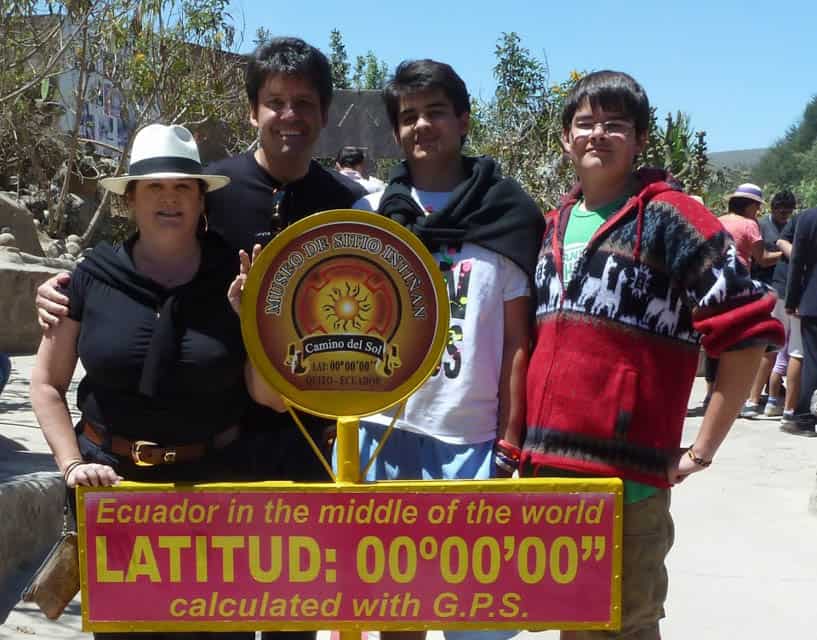 #11 El Cajas National Park
What better way to know more about Ecuador than immersing yourself in its nature? In fact, the El Cajas National Park is an excellent place to get a feel for the land. From the rocky mountains that tower in the distance to the glistening lakes. The contrasting view creates a magical place for tourists to explore. In fact, this is perfect for hikers and bird watchers.
Among the birds that you will see here are the Andean condors and the giant hummingbird. Bird watchers will feel like they are in heaven as they try to spot the colorful birds here. In fact, there are more than 150 bird species here, so prepare your cameras and binoculars to see what birds you will find here.
Other Attractions in Ecuador
There is no shortage of historical buildings in Ecuador. In fact, if you visit its cities, you will find several of them. For example, if you head to Guayaquil, which is the biggest city, you should check out the municipal palace. It is famous because it is here where they signed the Declaration of Independence.
Aside from the colonial structures, the local cuisine here is worth trying. In fact, you cannot say that you have been in the country without trying their national dish: the guinea pig. However, this one is a delicacy and is only served during important celebrations. Still, it is worth getting it just to see why it is a favorite among the locals.
Of course, Ecuador is home to beautiful beaches too. Aside from Puerto Lopez, you can also make your way to Little Miami Beach in Salinas. You will definitely feel right at home with the sandy beaches and blue waters on the coast of Ecuador.
Wrapping Up Top-Rated Tourist Attraction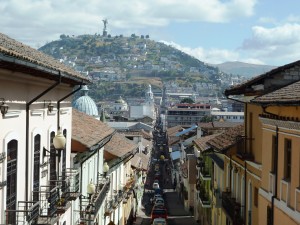 The best time to travel to this country is from June to November. In fact, the weather here is perfect for traveling to the various hotspots in the country. You can try out the food in the Galapagos, or go on a walking tour in Mitad del Mundo if you like. Aside from that, you can trek up the mountains and active volcanoes to see an impressive view of the cities below. It is not surprising that many hikers come here to reach the summits of these mountains.
As you can see, Ecuador doesn't let its small size hinder them from enticing tourists to come. In fact, there are dozens of activities that you can do here. You will need more than a few days to see. Even if you are staying here for a short time, you can still see most of its attractions. In fact, you can use this guide to get an idea of what to add to your itinerary. No doubt that you will not run out of options to consider. What's left for you to do is to think about what kind of vacation you want to have.