Going on an Alaska vacation is an exciting prospect especially if this is your first time visiting. Alaska is the 49th state in the United States. It is a charming land that is home to amazing people, stunning National Parks, and rich culture. Aside from that, there are plenty of sights to see and activities to do here. That spending a few days or a week even is worth it.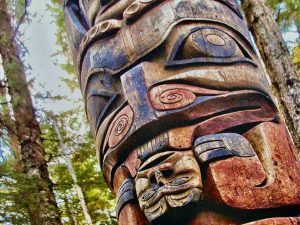 ---
What's in this post:
hide
The Perfect Alaska Road Trip Itinerary:
How to See the State
---
---
Imagine being able to camp in Denali National Park. Where you can come across grizzly bears and caribous. You can even board a boat to go whale-watching to see orcas up close. If you prefer a laid-back atmosphere, there are plenty of towns that you can stop by to enjoy the local culture. In addition, there are museums that showcase the life of the Native Americans, ice sculptures, and more. This is just the tip of the iceberg, so to speak.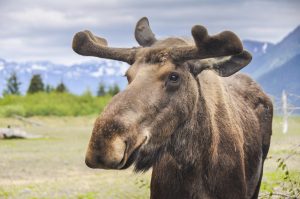 What's the best way to see the beauty of Alaska? Go on an Alaskan road trip. This way, you can explore this state at your own pace. Who knows? You might even find some hidden gems along the way!
Why Go on a Roadtrip in Alaska?
Booking a rental car to drive around Alaska is by far the cheapest and most convenient way. It is possible to take the Alaska Railroad from Seward to Fairbanks. You can still enjoy plenty of amazing sights along the way. However, going around each stop is going to be difficult, plus the cost of a ticket is not exactly cheap.
Meanwhile, a car rental is more cost-effective. Plus you have the luxury of stopping anytime you want and taking photos. What's more, you will have full control over your Alaska road trip itinerary too. Unlike on trains where you need to follow their schedule.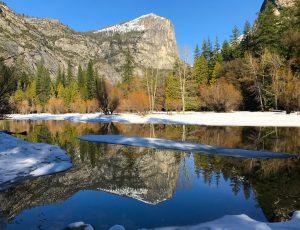 The Ultimate Guide to a Perfect Alaska Road Trip
Are you planning your Alaska itinerary? You are in luck because you can use this guide as your starting point to an unforgettable experience.
Helpful Tip: There are areas where you will find yourself driving for 2 hours without anything to see. Just keep your eyes on the road and don't fall asleep. You will find your next adventure a little further.
#1 Start from Anchorage
The best way to get to Alaska is by flying into Ted Stevens Anchorage International Airport. It is always a good idea to check for prices as early as you can to get discounted rates. Also, when booking a trip here, always choose to be seated by the window. Seeing the Last Frontier from up above should give you an idea of the beauty that awaits you below. Aside from that, you can find several car rental agencies at the airport too. But if you want to get the lowest rate, look for one within the city. You can take an Uber from the airport to the car rental service that you booked.
#2 Visit Wasilla and Talkeetna
Make a pit stop at Wasilla. Where you can buy your essentials for the road. Take note that this is the last place where you can grab some grub for a long time. Make your purchases here count. Afterward, you can head to Talkeetna which is this cool, hippy-ish town. In fact, you should go for a short walk here to see moose statues and gift shops.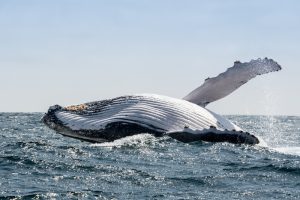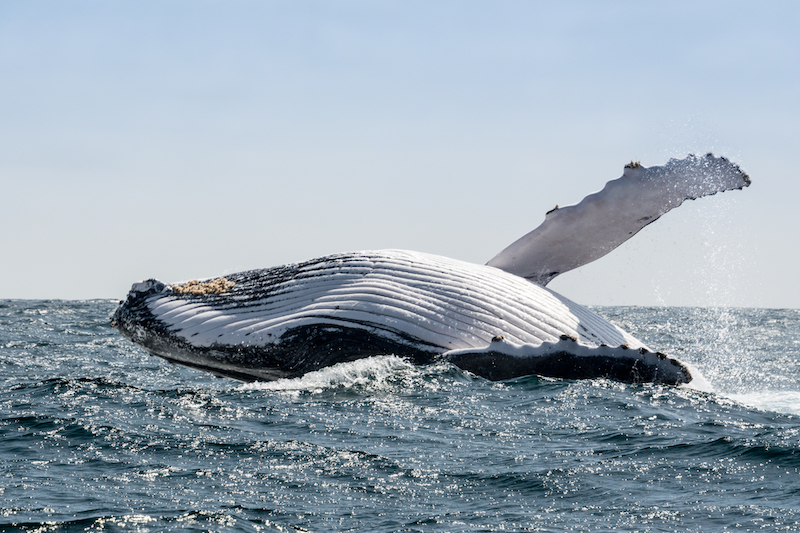 Aside from that, Talkeetna is the perfect spot to go on a flightseeing tour. For a few hundred dollars, you can go on an hour-long flight over Denali National Park. You can always drive three hours more to see one of Alaska's popular National Parks.
#3 Explore Denali National Park
Alaska itineraries will not be complete without a trip to Denali. Before you enter the park, you should stop by Denali State Park to see the Alaska Veterans Memorial. You should have already booked a camp or made reservations for their lodges prior to visiting. There is an entrance fee of $15, plus you should get your maps at the Denali Visitor Center.
You cannot drive all the way around the National Park, but there are shuttle buses available to take you around. The wildlife here is exceptional! Aside from the bears, you will also see caribou, Dall sheep, and moose. Just to name a few. In fact, you can see them up close too as they are free to roam around the park.
Fun Fact: Denali enjoys the prestige of being the third-largest National Park in the country. That is why it is not a bad idea to spend a few days here. This will help you to fully appreciate its beauty. Backpackers, hikers, and nature lovers will have plenty of reasons to extend their stay here. Just make sure that you have a place to stay.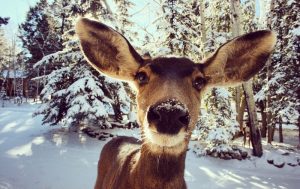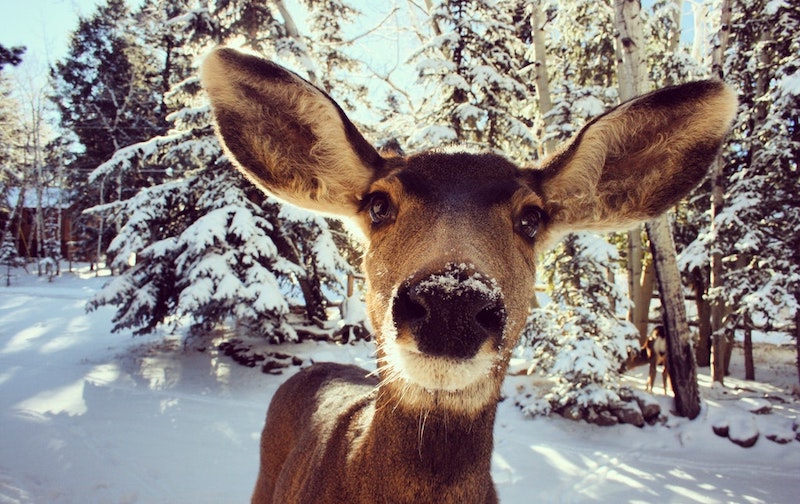 #4 Check Out Santa Claus in the North Pole
Some travelers already turn back once they reach Fairbanks. However, if you are one of the more adventurous travelers. Make your way to the North Pole! Yes, that is the North Pole. In fact, once you arrive, you will feel that it is already Christmas time. You will be compelled to check out the biggest Santa Claus statue at the Santa Claus House.
Aside from that, it is possible to see some of Santa's reindeer here too. They are still waiting for the start of the Christmas season. That is before they go to work. Since you are in this charming town, why not do some early Christmas shopping? There is a gift shop here where you can purchase decorations, gifts, and treats to bring home.
#5 See the Aurora Borealis at Fairbanks
Depending on whether you are here in winter, you can visit Fairbanks from Denali. The trip will take two and a half hours. It is a long drive, mind you, with nothing much to see along the way. You can also take advantage of the Parks Highway that connects Anchorage to here. Fairbanks may be the second-largest city in Alaska but there are not that many people here. In fact, there are around 30,000 residents only.
There are bars and restaurants but don't expect any nightlife here. If you are traveling here during the summer, you should expect long days ahead of you. In fact, this city can get up to 21 hours of daylight in June! The best way to enjoy it is by checking its museums. One's like the Fairbanks Ice Museum. You can also see the Trans Alaska Pipeline. Which is just a few minutes away. Also, the Arctic Circle is less than 200 miles from here. But you will need to go on a tour to see it. If you want, you can take advantage of the hot springs nearby such as the Chena Hot Springs.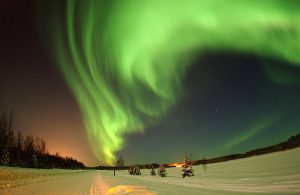 #6 Wrangell-St. Elias National Park
The trip from the North Pole to the largest national park in the United States will take you three hours. Head to the visitor center where you will find information about the park. Take note that you cannot drive your rental car here because of the dirt road. The best way to go deeper into the park is to ride their shuttle buses.
One of the main attractions here is Kennecott. This is an abandoned mining town that will give you a glimpse of the life out here back in the day. You can spend a few hours here if you like.
#7 Seward
Now that you are done with the glaciers, you can make your way back to Anchorage. This is also a good time to refuel your car and your body. After all, your trip is not done yet. You should make your way to the fishing community in Seward in the Kenai Peninsula. It is possible to go on a half-day or full-day fishing here if you like. You only need to go on a boat tour to catch some fish.
Another attraction in Seward is the Alaska Sealife Center. Here you can go behind the scenes to learn more about the wildlife in the area. Among the tours that they are offering are Puffin Encounters and Octopus Experience.
For those who want to enjoy the outdoors in Seward, why not head to the Exit Glacier? You will find it in Kenai National Park. Where you can go on a quick hike. As you drive into Exit Glacier you will notice several signs with four-digit numbers on them. These signs represent the location of the glacier. It is kind of disheartening to see the glacier melting away. However, seeing it in person should be a wake-up call for many of us.
If you are looking for a place to grab dinner, check The Cookery. What you'll love about this place is its farm-to-table system. You can tell that they put a lot of effort into making their delicious dishes. A perfect way to satisfy your hunger for sure. I hope it is not closed!
#8 See the Matanuska Glacier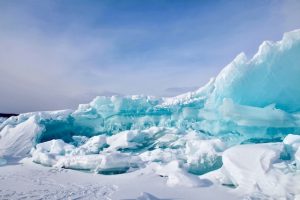 The Matanuska Glacier is one of the best places that you will see in Alaska. However, many travelers skip this part. If you have extra time, make sure that you come and see it. The best way to explore this is by joining a tour. One reason behind this is that they will provide you with protective gear and an experienced tour guide too.
#9 Kenai Fjords National Park
While you are on the Seward Highway, you should make your way to Kenai Fjords National Park. This is a great place to see the majestic Ailiaki glaciers while on a glacier cruise. Go on an 8-hour boat tour to fully appreciate these natural wonders. Aside from that, you will encounter some wildlife here. Things like sea otters, bald eagles, humpback whales, and more. This is especially true if you are on a wildlife cruise. Keep in mind that daytime is a bit long here in Alaska. So better make the most out of it.
#10 Exploring Anchorage
While you are heading back to where you spent your first night in Alaska, make sure that you visit the Alaska Wildlife Conservation Center. One of the best things that you will see here is wildlife animals being treated. Or rehabilitated before they are set loose. You can see black bears up close here. Which is always a treat for visitors.
If you are raring to go hiking, there is the Chugach State Park. It is in the Chugach Mountains that tower over the city. Aside from that, there are a few museums here that are worth adding to your itinerary. First, there is the Anchorage Light Speed Planet Walk. It is a scale-model representation of the planets in the Solar System that line the sidewalks.
Second, you can visit the Alaska Native Heritage Center. Where you can learn more about the indigenous people who once lived here. And lastly, there is the Anchorage Museum. As the name suggests, this is where you will find the remains of the gold rush plus historical artifacts. Anchorage is a fun stop for many thanks to the Anchorage Trolley. It will take you around the city if you want to go on a break from driving.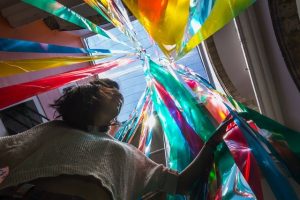 Interesting Pit Stops in Alaska
Like it was mentioned before, going on a road trip in Alaska gives you plenty of time to see hidden gems along the way. If you don't have much time on your hands, you can follow the itinerary above as you see fit. On the other hand, if you prefer to have an early start on your road trip, there may be enough room to squeeze in some of these interesting pit stops along the way.
#1 Turnagain Arm
If you are at Bird Creek then your next stop should be at Turnagain Arm in Cook Inlet. You will find a trail from Bird Creek that passes underneath the railway to reach it. Keep an eye out for the mudflats because they are tricky at times. You'll feel like you have stepped on a quicksand. On the other hand, you can also skip this part because you will see it while you are on the scenic drive to Seward.
#2 Portage Lake
This is another pit stop that you should consider if you plan on spending more time in Alaska. You can take advantage of the Portage Glacier tour if you like or just enjoy the view of the lake.
#3 Homer
If you have enough time for an easy detour, then make your way to Homer. It will take at least 3.5 hours to reach it, but it will be worth it. As you head towards the town, do stop at Homer Overlook Point. From here, you will see Homer. As well as the majestic mountains around it on a clear day.
You should check out Homer spit while you are here because of its unique charm. The main road that leads to the edge of the peninsula is packed with shops and restaurants. Aside from that, this coastal town has other attractions like hiking and fishing. If weather permits, you can also visit Kachemak Bay.
On the other hand, if you encounter bad weather here, you can always stay in Land's End Resort. Ask for the bay view. Otherwise, you will be facing the parking lot. Take advantage of a hot tub here to warm yourself up.
Do consider visiting the Katmai National Park while you are here. It is not as popular as the other National Parks in Alaska. This is why it is worth adding to your itinerary. One reason behind this is that it plays home to brown bears.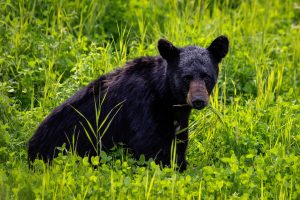 #4 Chicken & Dawson City
Meanwhile, if you are willing to go the distance just to see some interesting sights in Alaska. Then visit Chicken. It is a little town that has a population of…wait for it…7 people! What makes this an interesting pit stop is that it has a saloon, a huge chicken tower, a restaurant, and an RV park if you want to stay the night.
Once you have recharged after that long drive, another fun stops in Dawson City. Take note, that this is already in the Yukon territory. This means that it will be difficult to cross with your rental car. You can check how to get from Alaska to Dawson Creek. Which sits at the border between Alaska and Canada.
You can traverse the Alaska Highway to reach Dawson Creek, British Columbia, all the way to the Delta Junction.
#5 The Arctic Circle & Gates of Arctic National Park
If you are willing to go the distance on your trip to Alaska. Take the Dalton Highway from Fairbanks to reach the Arctic Circle. It's impressive if you reach it. But ask yourself if you are willing to go this far. Aside from that, the gravel road poses a problem for rental cars. So you should take this into account. But if you are determined to reach it, check out rental companies that rent out vehicles ideal for the gravel road. However, keep in mind that you will pay a premium price for it. On the other hand, why not take advantage of their full-day tour that will take you here?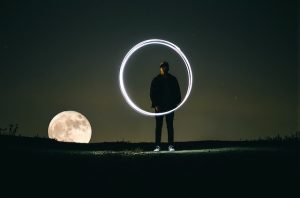 Keep going another 50 miles and you will be near the Gates of Arctic National Park. However, there are no roads leading to the park. If you are one of those determined adventurers, you can go on foot. But it will not be an easy trek. On the other hand, you can look for Alaska tours that can fly you into the park instead. Take your pick.
#6 See the Waterfalls
One of the best stops that you can do if you are traveling from the Matanuska Glacier is the Keystone Canyon. Why stop here, you ask? Well, how about seeing several waterfalls on your way to Valdez? Ruddleston Falls is one of these stunning waterfalls that you can walk up to.
Another is the Bridal Veil Falls. Which is aptly named once you see it. There is a parking area nearby, but you will need to ride a kayak to be able to go near it. It is still an impressive sight to see from the parking area though.
Lastly, there is the Horsetail Falls which is one of the major waterfalls in the canyon. Again, there is an area where you can park your car. What's great about this fall is that you can also walk up to it.
#7 Valdez
This is a small coastal town that you can visit on your road trip to Alaska. It boasts of a pretty harbor plus the mountains nearby are stunning. If you are looking for more beautiful places to see then visit Valdez Glacier. The breathtaking views of the glaciers are worth the trip here. What's more, you can simply walk up to them if you like. If you are feeling more adventurous, you can go kayaking. However, make sure that you are wearing a wetsuit as the water is cold. Afterward, you can make your way to the Prince William Sound which is home to plenty of wildlife.
Aside from that, you can also have a great time on the hiking trails in Valdez. You can go on the Civic Center Overlook Trail where you'll get a great view of the town below. Another is the Dock Point Trail which will take you near the docks. There are pretty views here, but the trees have obscured some.
#8 Thompson Pass
While you are on the road to the North Pole, one pit stop to consider is Thompson Pass. Going on a hike here is a great way to see more of the stunning landscapes of Alaska. Park your car off the main highway and take one of the trails here. For sure, you will not be able to resist taking plenty of photos here after seeing the breathtaking views from this height.
#9 Worthington Glacier
You would have seen Worthington Glacier while heading to Valdez. If you are heading back out, you can stop here for a bit to see it up close. The best way to do that is to head to the Worthington Glacier State Recreation Center. From here, you will see a sign that warns you about the hike ahead. You can follow the trail to see the glacier on top. It is impressive, true, and worth the hike.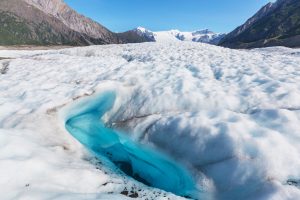 Activities to Do in Alaska
Aside from drinking in the gorgeous sights of Alaska, there are other activities that you can do while you are here. Here are a few that you should consider.
#1 Dog Carting/ Dog Sledding
One of the fun activities that you can do in Alaska is going dog carting or dog sledding during winter. There are guides that will take you on a four-mile ride with their top-performing dogs. It is an exhilarating experience. And one that you should not skip. You can book one if you are at the Borealis Basecamp which is a sure win for tourists.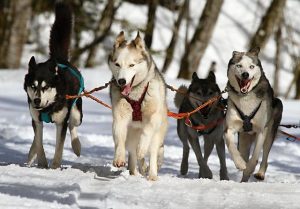 #2 Snowmobiling/ ATVing
Again, this is one of the activities that you can do at the Borealis Basecamp. It is a fun ride where you will be taken to the Alaskan Pipeline. Along the way, your guide will show you interesting spots and give you a bit of background about them. A good tip here is to always bring your gloves with you regardless of the season. Your hands will thank you for bringing them with you.
#3 Chena Hot Springs
Swimming in the hot springs is always a fun activity given Alaska's cold weather. If you want to appreciate the warmth of the springs, visit here during the winter. This way, you can make sculptures with your hair because of the freezing cold! Afterward, take a swim in the hot spring. It is a great experience for sure. Make sure that you bring a towel, a pair of flip flops, and a few quarters for the lockers. This hot spring can get crowded during the peak season but it doesn't matter. The experience is something you will not forget anytime soon.
#4 Running Reindeer Ranch
If you have less time on your hands and you can't do the natural hot springs, the Running Reindeer Ranch is the best option for now. You can always visit Chena on your next trip. What's interesting about the Reindeer Ranch is that you can come up close to the reindeer. It will set you back $70 but it is worth it once you see yourself surrounded by reindeers. Plus, you get to learn a thing or two about them too.
#5 Alaska Marine Highway
You can also take advantage of the ferry system that can take you from the eastern Aleutian Islands to the Inside Passage of Alaska and British Columbia. This ferry service is more for chartering passengers rather than for leisure, but it is a good option to try to see Alaska from a different perspective.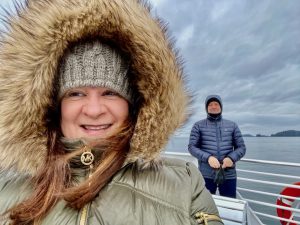 Things to Pack on Your Alaska Trip
Now that you have an idea of the places that you can visit in Alaska, the next thing you should consider is what to pack. One way to determine what to bring is to base it on the average temperature on your trip here. Here are a few tips that you can consider if you are going to visit Alaska soon.
#1 Think Layering
If you are visiting during the summer months, you can wear something light like a shirt and shorts. However, you should bring clothing that you can layer when the temperature drops at night. Aside from that, you should keep in mind that the nights can get a bit chilly.
#2 Mosquito Repellent/ Head Nets
Another item that you should add to your baggage is mosquito repellent. This is especially true during the summer because mosquitos are everywhere. You might think that head nets are not necessary, but if you are going hiking, then head nets are your friend too. It is better to be safe than sorry if you are outdoors in Alaska especially when it comes to mosquitos and other insects.
#3 Rain Jacket
You should also pack a light rain jacket with you on your trip if you are traveling during the summer season. This way, you can protect yourself if there is sudden rain on your trip.
#4 Waterproof Hiking Boots
If you are in Alaska during the wet season, you will need to bring a pair of waterproof hiking boots. This way, it will be easier for you to walk around different towns or when you go hiking along the way.
#5 Tent and Sleeping Bag
Tourists who want to go camping should bring a tent and a sleeping bag. There are plenty of camping spots in national parks that you can head to.
#6 Devices
Since you will be on the road most of the time, make sure that you have external chargers with you all the time. This will be useful if your phone's battery is going down on the road.
#7 Sun Protection
Just because you are not in a tropical country, it doesn't mean that you should not bring sun protection. Bring your sunscreen, glasses, and a hat too especially during the summer. Even if you are inside your vehicle most of the time, the sun and wind can affect you too.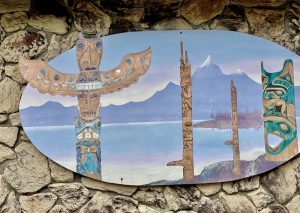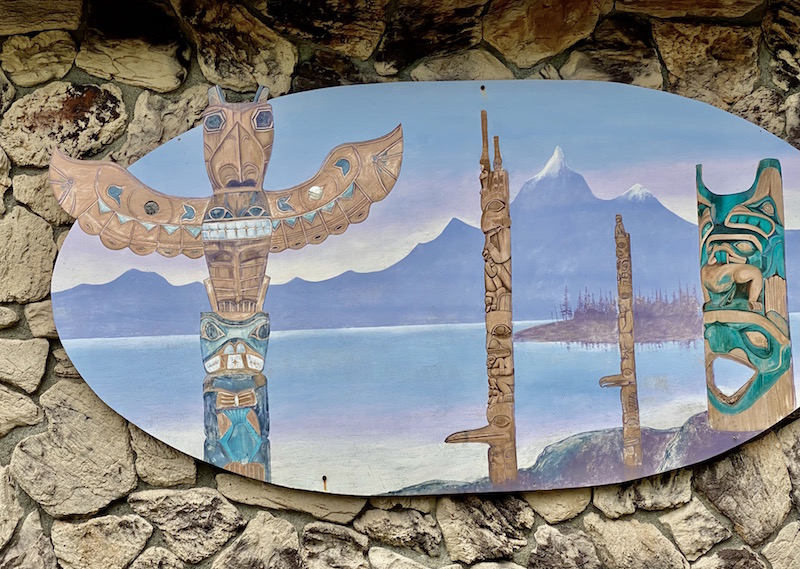 Best Time to Visit
The weather here plays a crucial role in determining when to do your road trip in Alaska. That said, many travelers recommend that you come here between late June to early September. Prices for rental cars are cheaper from late May to early June. But expect the weather to be a bit chilly.
Of course, the winter season is not ideal since most businesses close up shop. That is unless you are heading to Fairbanks to see the famous Northern Lights. On the other hand, July to late August have fairly good weather because they are the summer months. However, expect that tourists will be heading here too. After all, this is the high season so expect to bump into more travelers during these months.
Helpful Tip: The important thing to bring with you during your trip to Alaska is the Milepost Travel Guide. Think of it as a helpful guide to the highways and byways of the state. Yes, you can use your smartphone to get directions. However, there are some areas where the internet and phone signal are spotty. You don't want to find yourself lost without any means of navigation.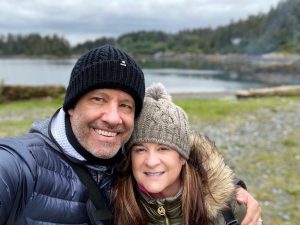 Wrapping Up The Perfect Alaska Road Trip Itinerary:
Alaska is the last frontier found in North America that has plenty of interesting sights to offer. Since it is far from the bustling city centers that you normally see in other states, it means that most of the areas here are not that developed. This is what makes it more interesting to visit. If this is your first time visiting, you should consider the places mentioned above as part of your itinerary.
Anchorage is always a good starting point for your road trip to Alaska especially since this is where you will fly in. From here, you can rent a vehicle to get around and explore the place. How long your travel here will vary depending on your preferences. You can visit a few places if you are here for 3 to 5 days but, if you stay longer, you will have more to see! How cool is that?
Regardless of whether you will visit during the summer or winter, you will have something unique to experience along the way. It is not surprising why many are interested in seeing the beauty of Alaska.