Cancun is a popular tourist destination not just in Mexico but across the globe. This is not surprising since it boasts of the turquoise blue waters of the Caribbean Sea complemented by white sand beaches. Aside from that, there is plenty of shopping and dining options here too that you don't want to miss. But most of all, tourists flock here for the well-known Cancun nightlife.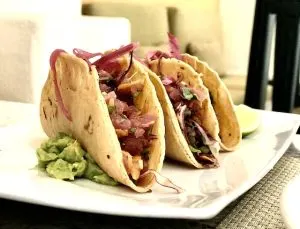 ---
What's in this post:
hide
Mix with the Locals at Cancun's
Best Downtown Bars
---
---
Where is Cancun?
Cancun is in southeast Mexico on the Yucatan Peninsula. It lies in the Mexican state of Quintana Roo. Aside from that, it has been attracting millions of tourists each year because it sits on the Caribbean Sea. Snowbirds visit here to enjoy the tropical climate, rich culture, and of course, the fun activities here.
The city of Cancun has two sections to it. First, there is the Cancun Hotel Zone Island where you will find the best beaches and resorts. Second, is Downtown Cancun which is home to the locals. Most travelers book a stay in Cancun's Hotel Zone, but this doesn't mean that there aren't any interesting things to do downtown.
In fact, Downtown Cancun has changed over the years. Aside from having more beautiful buildings, you will find plenty of shops and restaurants here. Also, Cancun's nightlife is very much alive here which is one of the reasons why you should come down here to experience it.
Best Cancun Nightclubs to Visit
Cancun owes its popularity to some college students who arrived via Cancun International Airport during Spring Break. Thanks to these unexpected guests, the clubs in the downtown area have long lines all year round. One thing is for sure, there is no shortage of bars in Cancun which is why the nightlife here is worth experiencing. Let's take a look at the best nightclubs that you don't want to miss in this top tourist destination.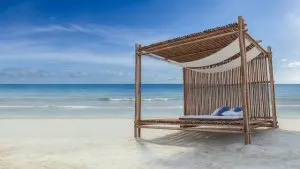 The popular Coco Bongo is in the Hotel Zone. And a favorite destination among tourists and locals alike. Right from the start, the neon sign attracts party-goers straight to its doors. This is not surprising since this bar boasts of spectacular wild shows that you don't want to miss. In fact, think of it as a nightclub mixed with circus performances. The live performances here are enjoyable too since the bar's staff also join in on the fun. You will not find any dance floor here so if you want to dance, go ahead. Join in the crowd as they sway to the live music. Take note that you should book your ticket in advance to get inside the club. Your ticket will give you at least five hours of access to their open bar.
Mandala is one of the popular nightclubs that you could add to your itinerary. But too bad it is permanently closed. It is not hard to find because it is in the middle of the Club Zone between Coco Bongo and the City. As the name suggests, the interior design of this nightclub is Indian-inspired. In fact, once you step inside, you will feel like you are in a VIP room. The only difference is that the vibe is felt throughout the bar. Also, it opens up to the street which adds to its overall look. Mandala Cancun is one of the hottest and hippest bars that you can visit, darn I am so sad it is closed.
If you are looking forward to more party time in Playa del Carmen, then make your way to Mandala Beach Club. At least this one is OPEN! You can take part in their pool party so make sure that you bring your bathing suit with you. Additionally, booking a tour means that you don't have to wait in line just to get in and make a splash at its outdoor pool. Also, you will have access to their open bar for unlimited drinks. Among the best things that you can do here is lounge in one of their pools, go dancing, or enter a bikini contest if you like.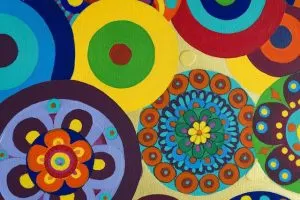 Another example of the best clubs that you will find in Cancun is Dady'O. This is probably one of the oldest clubs that you will find in the area. With more than 25 years of experience on its belt, Dady'O sure knows how to attract the crowd. In fact, what makes it a huge hit among locals and tourists is its nightly live entertainment.
In fact, the master of ceremony often hosts open bar promos, bikini contests, theme parties, and more. Aside from that, expect to find the best DJs in the town handling the dance floor with their upbeat music. From electronic music to techno, to pop, this nightclub is a favorite among the younger patrons.
Señor Frog is definitely one of the best places to party in Cancun. With 13 branches in Mexico, the United States, and the Caribbean, you know you will not go wrong here. In fact, Wednesdays are for classic foam parties with the house, hip hop, and electronic music to get everyone in the mood.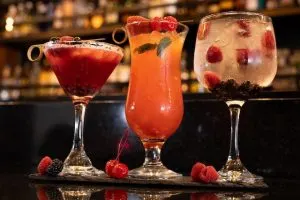 When it comes to visiting popular bars in Cancun, you will find that La Vaquita is among them. This relative newcomer has become a favorite with locals and tourists because of its fun and casual vibe. However, it does give off that exotic vibe to it because of its cow theme. The interior of this nightclub comes in red, black, as well as cow-print, plus, they serve drinks in cow-print cups. It is open Monday to Saturday so feel free to drop by to see what makes this bar extra special to the locals.
The Congo Bar is yet another example of the best bars that you will find in Cancun. In fact, its 1,800 people capacity open-air bar tends to get crowded every night. What makes it the perfect place for a night in the Zona Hotelera is the fact that it has live bands, bar-top conga lines, as well as a cheap open bar. There are go-go dancers, special effects, and more here. In between sets, you can take in the energy coming from the main Party Center. However, if you want to get a table here, make sure that you arrive early. After all, this club fills up fast with locals and tourists too.
One of the biggest clubs that you will find in Cancun is The City Nightclub. This is where all the action is if you are looking for downtown Cancun nightlife. What sets it apart from other Cancun nightclubs is the fact that it can accommodate 5,000 guests. In fact, even with the club packed with party-goers, you can still see a long line outside its doors. No wonder it is one of the best nightclubs in the whole of Latin America.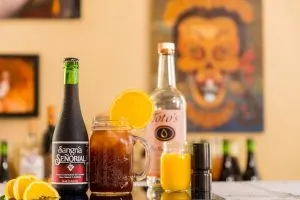 If you are looking forward to the best nightlife experience in Cancun then this is where you should be, and with good reason. After all, this is where performers like Flo Rida, Snoop Dogg, and 50 Cent perform often. Watch out for their special events too. The extra cost to get inside for these events is going to be worth it for sure. Aside from that, this club is known for its electro and Top 40 music. The dress code here is just casual.
Each year, millions of tourists head to Cancun not just for its beaches but also to have a good time. After all, Cancun's Party Zone and the downtown area promise plenty of dance clubs, bars, and restaurants that cater to various customers. That said, Palazzo is one of the famous bars that you will find in Cancun. Even when it changed its name several times, one thing is for sure, you are going to have a great time here.
What makes this a local favorite are its theme nights, stripper pole contests, and open bar and bottle service. Aside from that, Palazzo is a favorite for bachelorette parties because of its fun vibe and great music.
Meanwhile, tourists who love to dance the Salsa, Bachata, or Meringue will love this place. You will find the Grand Mambo Cafe at the downtown Plaza Hong Kong. They have live music from Wednesday to Saturday. Aside from that, the best time to visit if you want to just chill and drink is on Thursdays for their open bar.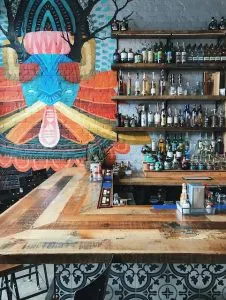 On the other hand, if you are here to celebrate a birthday or place a reservation on Friday, you can get a free bottle of alcohol. This is great especially if you have a friend who is willing to cover charge for you. Aside from that, you will also receive a free bottle of Smirnoff or Captain Morgan if you book a table for 15 people. Expect live music every night of the week here so break out your dancing shoes for a fun night.
If you prefer a laid-back bar, then make your way to Las de Guanatos. What makes this indoor-outdoor space quite popular is its one-liter micheladas. This is a Mexican drink containing lime juice, beer, spices, and others. Aside from that, they line the glass with sweet-and-spicy chili peppers for that extra kick. You can pair it with their torta ahogada which is a classic torta sandwich smothered with gravy. However, the place gets crowded on Saturday nights as party-goers head here for its live outdoor music and buzzy vibe.
Meanwhile, if you are tired from dancing to Latin music and are ravenous, this is where you will enjoy good food. Nebrina Gin & Cocina specializes in Mediterranean cuisine and gin cocktails. Locals flock here for its wide range of gin cocktails plus its delicious food. Aside from that, the casual but-trendy vibe makes it a great starting point for those who are going bar hopping. You can drop by from Mondays to Saturdays.
Distrito Gourmet Puerto Gastronómico
Instead of going to various locations to eat, drink, and go dancing, Distrito Gourmet puts everything in one place. This is a great place to find all the attractions of Cancun nightlife. So you don't have to waste the night away. In fact, there is a central bar that serves all kinds of drinks. Aside from that, there is also the Mercado Gourmet which offers international cuisine.
Its open-air dining area comes in different levels that offer breathtaking views of the ocean. At night live bands entertain guests plus it is near the mall too so you can do a bit of shopping as well. Although this one is in the Hotel Zone area, its huge size reaches El Centro too.
Another good option to enjoy the night in Cancun is to head to Barezzito Puerto Cancun. In fact, this slick nightclub draws the crowd with its heart-pounding music and strobe lights that add to the ambiance. Open Wednesday bar is worth $8 or 150 Mexican pesos. They have live music here and reggaeton during breaks in between sets. If you need a break from the crowd, make your way to their terrace for some fresh air. The great thing about this nightclub is that there are taxis available at night. This way, you can easily head back to your hotel. This trendy nightclub is ideal for those who want to go drinking and dancing.
If you are itching to experience classic Mexican rock being played in a bar, this is one of the best places to be. Although the bar is not much to look at, it still draws a good crowd. From locals to tourists to bikers, you will find a wide range of customers here. Aside from that, Route 666 provides appetizers and specials for a cheap price. You will not go wrong here because the staff is friendly and the service is exceptional. What's more, there is no dress code so feel free to visit to see what the buzz is all about.
A great way to experience local culture in Cancun is to drop by one of its best bars called La Taberna. You will find that this establishment is a favorite among families, friends, and co-workers too. There are large TV screens that air different sporting events. Aside from that, you can play pool or play table games. Also, their extensive menu and drinks are sure to satisfy your cravings. If you are not a fan of rowdy dance clubs, this is a good option to head out to.

Another option for the best bars in the downtown area is the Cantina LA No.20. What makes this beautiful cantina stand out is its modern twist to Mexican cocktails and cuisine. Aside from that, this is a good spot to watch some sports thanks to the huge screens set up here. Of course, there is live music here and mariachis to entertain you.
Also, you might want to try the "toques toques". This is a popular bar pastime that began in Mexico City. Basically, you will join a group of people where the ones on each of the lines will hold on to a tube connected to an electrical machine. Everyone will get a mild electrical shock because of this.
Where to Stay in Cancun
Planning a trip here is serious business. After all, you will want to be in the heart of the action. There are several places that you can book a stay in on your next trip. Let's take a look.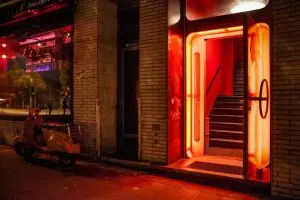 This area was built for the tourism industry. In fact, this is a good place to find an all-inclusive resort if you want to splurge on your vacation. You can choose to stay here if you don't mind rubbing shoulders with other tourists. On a good note, most speak English in this area so you will feel right at home. While you are here, you can visit Punta Cancun which is a busy neighborhood with plenty of bars and nightclubs to offer.
Aside from that, it is also the perfect spot for history buffs because the Mayan ruins are just a few miles away from here. Also, there are plenty of daytime activities that you can do here such as going shopping, visiting museums, or going swimming on the golden beaches nearby. If you are looking for the best hotel here, try Hard Rock Cafe. This is quite popular with tourists and locals alike.
A few miles away from the Hotel Zone is El Centro or Downtown Cancun. This is the ideal spot for those who want to experience an authentic Mexican way of life. However, tourists only drop by here if they want to go to Walmart. But if you are looking for boutique hotels that will fit your budget, this is a good place to look for one. From budget hotels to guest houses and everything in between, this is the perfect spot for budget travelers. That said if you want to experience what Mexico is really like, look for the best hotel here. For sure, you will love the authentic Mexican vibe here, especially the street food.
Of course, if you want to go shopping, you can make your way to Plaza Solare. This is the newest shopping mall in Merida which is a few minutes away from Downtown Cancun. Aside from that, it is also home to various forms of entertainment that will keep you on your toes.
Although many people head to the Hotel Zone for the nightlife, the downtown area also has its own collection of bars and clubs to satisfy you. In fact, the dive bar scene here is very much alive. Of course, if you are looking for the best one, it is the Tiny's Bar in Isla Mujeres. However, you will not be disappointed with what you will find here too.
Wrapping up Cancun's Best Downtown Bars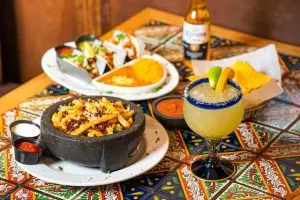 Visiting Cancun is an experience you don't want to miss. From its gorgeous beaches and crystal clear waters, this is the perfect spot for your summer vacation. Of course, daytime activities are not the only things that you can do here. In fact, wait until night falls and you will see Cancun in a completely different light.
Bars and clubs come alive as the night sets in. Also, the streets become busy with partygoers of all ages. If you are visiting this town, don't forget to join in the nightlife of Cancun. You can go bar hopping or go dancing and drinking if you like. There are plenty of options here that you can drop by at night. Whatever it is that you are looking for in nightlife, you will be impressed with the selection here. For sure, you will come back for more once you experience the thrill of being in the heart of all the action in Cancun.