Puerto Vallarta has always been one of the top tourist destinations in Mexico. After all, it is home to several all-inclusive resorts, beautiful beaches, and sparkling waters just to name a few. However, there is more to Puerto Vallarta than meets the eye. In fact, this is a great spot for foodies too.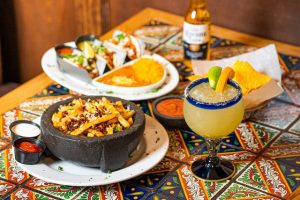 ---
What's in this post:
hide
The 25 Essential Restaurants In Puerto Vallarta
---
---
You will be spoiled for choices here because there are dozens of food stores to visit. From small taco shops to high-end restaurants with ocean views, your food journey here will be one for the books. However, if this is your first time visiting this tourist hotspot, you might feel overwhelmed with your food choices.
Don't worry about it because this guide will help you on your culinary journey in Puerto Vallarta.
25 Best Puerto Vallarta Restaurants You Won't Want to Miss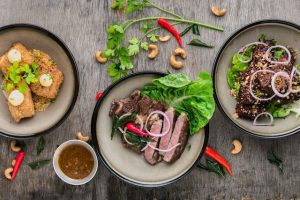 There is so much to see and do in this tourist destination that food may be the last thing on your mind. However, you cannot say that you have been to Puerto Vallarta without sampling its local cuisine. That said, let's take a look at the best restaurants that you can add to your itinerary.
Zona Romántica
Zona Romantica is one of the most visited neighborhoods in Puerto Vallarta and with good reason. It is an LGBTQ+ friendly place that plays host to restaurants, hotels, bars, and cafes. Also called Emiliano Zapata or Old Town, tourists often stay here to be in the heart of the action. Here are some of the best places to go to if you want to satisfy your hunger.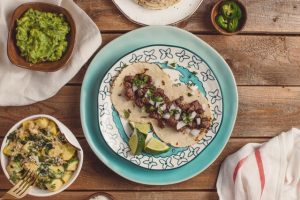 This casual restaurant serves traditional Mexican dishes in the Romantic Zone. Aside from their usual fares of alambres and huaraches, their most popular is their tacos al pastor. This is a popular kind of taco made from pork grilled using a vertical spit. In fact, you will find it quite similar to Greek gyros and Lebanese shawarma. The only difference is their marinades and sauces.
Meanwhile, Panchos Takos is one of the popular restaurants that you will find in this city. It opens at 4 pm but you should still arrive early since there will be a long line that will greet you if you arrive past their opening time. This is how popular this shop is. Pancho's serves traditional Mexican cuisine but their al pastor tacos stand out. What sets them apart from other taco shops is they pack a lot of meat on their tacos. Their carne asada is delicious too. In fact, you are getting good value for your money here.
If you join a food tour in Puerto Vallarta, one of the stores that you will visit is the Mariscos Cisneros. This store is best known for its fresh seafood dishes such as tacos, burritas, and quesadillas. In fact, everything on their menu is delicious! From their crab enchiladas to their delicious tacos, this store warrants a repeat visit while you are in Puerto Vallarta.
This hidden gem is ideal for those who want to eat in a less crowded store. You will find it at the end of the Romantic Zone which means it is near the waters. Aside from its distant location, Balam Balam is one of the best seafood restaurants that you will find in this neighborhood. Among the traditional dishes that they serve here is ceviche in lime juice, tacos, tostadas, and aguachile. Do try their fish tacos when you come and visit. Also, their shrimp tacos are perfect. They are quite delicious.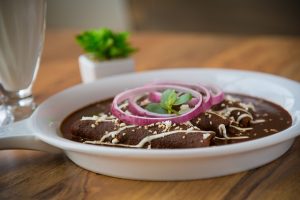 Margarita Grill is one of the most lively bars and restaurants that you will come across in Zona Romantica. In fact, you can listen to live music here every night. Aside from their music, the food here is impressive too. They do serve classic Mexican dishes here, but they also have Western food on their menu. Among these are their carbonara and cheese dip with chorizo. Aside from that, their tacos, burgers, and steak are scrumptious too. Even if you are not hungry, their delicious cocktails are worth trying out too.
One of the best things about dining in Mexico is that you will find international dishes too. In fact, if you miss the taste of home, you should visit Los Muertos Brewing. This is the perfect place to have craft beer in the Romantic Zone. Aside from that, their food here is amazing! In fact, they serve large portions of pizzas and burgers plus this spinach dip is the bomb. If you are ordering pizza, start with La Patrona.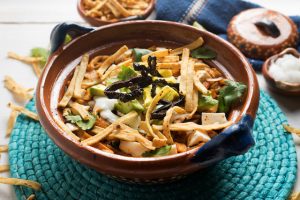 Of course, you cannot narrow down your choices for your favorite place to eat without trying El Dorado. This beachside restaurant proves that you can enjoy both an amazing view and the best food too. Aside from being close to the beach, dining here is an experience you will not forget. This restaurant is famous for its seafood dishes and there are many. Try their ceviche and seared tuna while you are here. Although it is an expensive restaurant by Mexican standards, it is worth it. With its gorgeous view, delicious meals, and excellent service, you'll come back here a second time around.
Do you want to eat in a restaurant where a Michelin star chef prepares your food? Look no further than Makal. The man behind the delicious cuisine here is Chef Graham Campbell. His restaurant takes on local cuisine but adds a twist to them. If you are not sure what to get, their seven or ten-course tasting menu is worth getting. Their main course will surely delight your taste buds. Aside from their beautifully crafted meals, their cocktails are worth trying too.
This restaurant is in the Romantic Zone overlooking the Cuale River. It is one of the top restaurants in Mexico with good reason. What makes it stand out is that it is the only restaurant in Puerto Vallarta that has the Culinaria Mexicana award. Under Chef Joel Ornelas, you will be treated to reinterpreted local cuisine that gives them a distinct Vallartan taste. The best way to enjoy the dishes here is through their seven-course meal. Aside from that, there are some dishes that vary depending on the availability of local ingredients.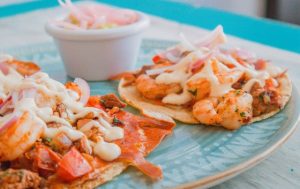 One of the local restaurants that you should definitely visit is La Palapa. This beachside restaurant is a favorite among locals which is not surprising. After all, it first opened its doors back in the 1950s and they are still operating to this day. What you'll love about this restaurant is that it has an open-air palapa. Aside from that, they have several tables placed on the beach. This is a great option if you want to have an upscale dining experience mixed with Mexican charm. Do try their beet salad, coconut shrimp, and tenderloin.
If you want to enjoy your breakfast in Puerto Vallarta, Coco's Kitchen is the place to be. Their food comes at a reasonable price, plus the laid-back ambiance is great too. In fact, the temperature here is always cool no matter how hot it is outside. No wonder locals and tourists alike often drop by here. If you are traveling to Puerto Vallarta during the high season, expect to see a line here.
La Dolce Vita in the Romantic Zone is just one of the three restaurants in Puerto Vallarta. The other two are in Nuevo Vallarta and downtown Puerto Vallarta. What makes this a good restaurant to try is its affordability and quality. In short, you will get great value for your food here. Also, they make their pasta fresh! Top this with their homemade sauce and you'll feel like you are in Italy.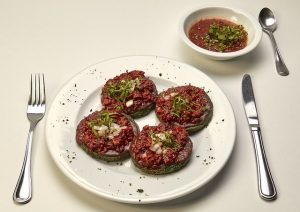 If you are craving a little bit of Tex-Mex like the ones you have in San Francisco, Figueroa's is your go-to shop. Sitting in the Zona Romantica in the Mexican city of Puerto Vallarta, this is the best place to grab your burritos. They offer Cal- and Tex-Mex dishes here like crunchy tacos, American-style nachos, and more. Although this is not the place to have authentic Mexican food, they still offer good value for your money.
Another taco stand that you don't want to miss in Zona Romantica is Tacos Revolucion. Locals flock here for their delicious tacos smothered with refried beans, carne asada, and other ingredients. In addition, they also have fish as well as vegetarian tacos.
Centro
This area is in the north of Zona Romantica and is home to plenty of bars and restaurants. Also, it is one of the busiest neighborhoods that you will see in Puerto Vallarta.
Ask your food tour guide for the best tacos shop in and around Centro. For sure, they will recommend Pepe's Taco. When it comes to where you should eat next, always look where locals converge. It is always a good sign that the food there is delicious. Aside from the local dishes that they serve here, their pastor tacos are the ones that stand out. If you are looking for another shop that serves good quality pastor tacos then make your way to El Carboncito.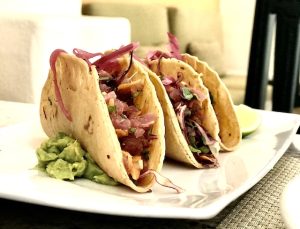 If you want to dine on good food with the best views, La Iguana is the perfect spot to be. This is a fine dining restaurant that overlooks Banderas Bay. What's even better is that this restaurant is inside the popular Casa Kimberly. This was once the home of Elizabeth Taylor and Richard Burton. Aside from their tasty meals, you will also love the interior architecture of this restaurant. Make sure that you place a reservation as their tables get filled up quickly. The price of their food is around 500 MXN but it is worth the price for tourists who want to splurge on their food. Additionally, they have an extensive wine list too which includes tequila.
For couples who want to go on a romantic date, book a reservation here. What makes this high-end restaurant worth dining in is its amazing views. Aside from that, they serve some of the best Spanish food as well as tapas here. Try their seafood paella that is full of fresh seafood. Also, you should order their tapas with your partner or if you are with your family. This is the best way to enjoy their meals. The best time to come here is late in the afternoon for the gorgeous sunset.
This upscale restaurant has been in the business for three decades now. In fact, one of the favorite things that tourists like to do in Puerto Vallarta is to dine here. You will find this restaurant in a quaint house in Centro. If this is your first time eating in Cafe des Artistes, you should start with their "Menu Tentacion". It is a five-course haute cuisine that will give you a feel for the restaurant. Among their top sellers are their prime ribs and their fish of the day. Just like with any upscale restaurant in the area, you will need to make reservations first. After all, their French cuisine has been drawing locals and tourists alike to its doors.
Are you craving Italian cuisine? Why not grab a bite to eat with a view at La Capella? This restaurant sits above central Puerto Vallarta overlooking the Our Lady of Guadalupe church. It is a great place to see some of the most breathtaking views of the ocean. Aside from that, you can easily admire the colonial architecture from up above. Meanwhile, the meal here is just amazing. In fact, they stay true to authentic Italian dishes. Try their fettuccine Alfredo and shrimp scampi while you are here.
Versalles
This is a residential neighborhood near Zona Romantica. Aside from that, it is an up-and-coming foodie hotspot. In fact, if you join food tours in Puerto Vallarta, they will take you here for some local dishes.
This restaurant is known for its delicious breakfast offerings. In fact, they serve beautifully plated breakfast food that will make you want to dig in quickly. The store opens at 9 in the morning, but try to come by early. It is a local favorite so expect that a small group of diners will be waiting for the shop to open. You can start with their chilaquiles con mole almendrado. Chilaquiles are common breakfast food in Mexico. They make it with fried corn tortillas cooked in delicious salsa. Also, they top them with cheese and other ingredients.
For sure you will consider El Puerco de Oro as one of your favorite restaurants once you try their food. Tourists and locals alike often head here because of their delicious food. If you join a food tour, you will likely visit or at least hear of it from your tour guide. This small restaurant only has four tables in its shop. Their specialty dish is the deep-fried pork belly served in tacos, tortas, or quesadillas. On weekends, they serve their pork belly in tortas with plenty of beans and red tomato sauce.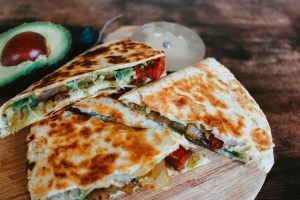 Other Restaurants to Try
Some restaurants lie outside of Puerto Vallarta but are close enough for you to visit. Here are a few you should try.
The breathtaking views that will greet you in Le Kliff are perfect for any special occasion. Among their popular dishes are red snapper, lobster, and the catch of the day. Aside from that, their lava cake is the perfect end to your delicious meal. It is always a good idea to make reservations since this restaurant can get crowded. After all, the food and ambiance are worth the price.
Dining at Kaiser Maximillian is a culinary journey that you will not forget. The vibe here is very much European and the food here is amazing. Chef Andreas Rupprechter combines his knowledge of European and Mexican dishes to create some of the best meals in Puerto Vallarta. You can have your meal in their air-conditioned dining room or on their sidewalk tables.
If you want to savor local cuisine but in an upscale setting, La Leche is your best bet. Aside from its gorgeous interior, they use locally sourced ingredients to create fun meals for everyone. Their Latin and Mexican entrees will give you a taste of what is to come. Think red snapper and steak. Pair your meal with their handmade craft cocktail and you know you have hit the jackpot here. Considered to be one of the new restaurants in the area, La Leche has become a crowd-pleaser.
For those who are a fan of Cafe des Artistes, you should visit Tuna Blanca in Punta Mita. What you'll love about this restaurant is that their dishes use fresh ingredients. They are locally sourced plus the food here honors Mexico's traditional cuisine. From fresh fruit to fresh seafood and everything in between, you'll fall in love with this place easily. After all, the restaurant follows the farm-to-table setting which is perfect for farmers in the area.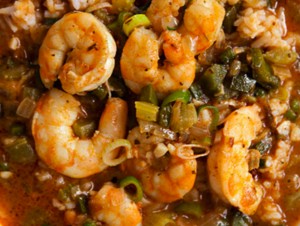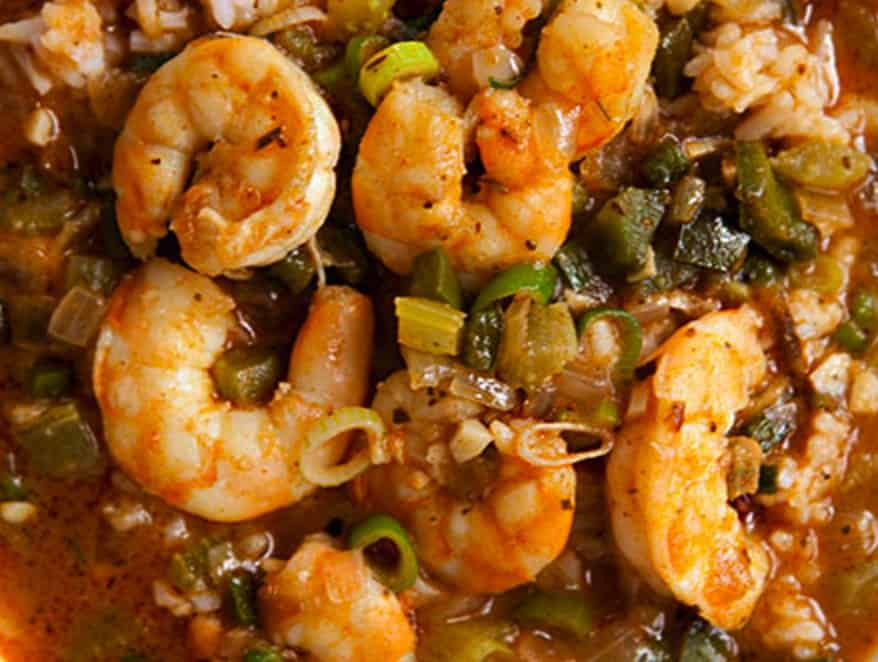 Food Tours to Try
To truly appreciate the food scene in Puerto Vallarta, you should book a food tour while you are here. For example, if you want to know more about Mexican drinks and cocktails, the Mex-ology Tour is a good tour that you can join. This is a four-hour tour that will take you to different taco restaurants to sample local cuisine and drinks. You can check websites for food tours in Puerto Vallarta. And if you are not happy with the results, you can always click on the unsubscribe link.
Wrap Up The Best 25 Restaurants in Puerto Vallarta
Who would have thought that there is more to Puerto Vallarta than its gorgeous beaches? Most tourists assume that Mexico City is where the best tacos are. However, the taco stores in Puerto Vallarta can easily compete with them. Of course, the food scene in this tourist destination is not just about tacos. There are also restaurants that offer international dishes too. From Italian to French and everything in between, you will get spoiled here for sure.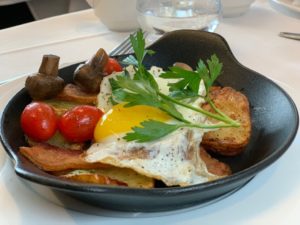 Of course, there are a few things that you need to keep in mind when dining in Puerto Vallarta. First, make sure that you tip your servers regardless of where you eat. This is good practice and they will appreciate it too. Second, always bring cash with you. This is because not all restaurants accept credit cards.
Third, don't forget that there are some restaurants that have dress codes. Always check first before booking a table so you will know what to wear. Fourth, most of the best restaurants are in the Romantic Zone and Centro. You can start in these places for your culinary adventure.
As you can see, there is no shortage of food options in Puerto Vallarta. No matter what you are craving, you are sure to find something here. From little taco stands to upscale restaurants, Puerto Vallarta is a haven for foodies. If this is your first time here, don't hesitate to use this guide to bring you to the best restaurants. For sure, you will be coming back for more delicious meals in Puerto Vallarta.