Tulum is best known for its white-sand beaches and turquoise waters. So it is not surprising why tourists flock here every year. In fact, this white sandy beach stretches from the Mayan Ruins all the way to the Sian Ka Biosphere Reserve. What's more, these beaches are calm which makes them ideal for swimming, going out for walks, or just hanging out.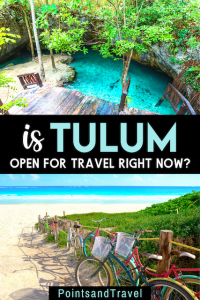 ---
8 Best Beaches in Tulum – Where to Relax and Unwind
---
---
Aside from that, tourists who plan on making a trip to Tulum can stay in one of the affordable accommodations in Tulum Pueblo. On the other hand, if you prefer a high-end resort, then the Hotel Zone is where you should be. If you are a budget traveler, stay in the town and check the best beach clubs that you can enter for a day to access their beautiful beaches.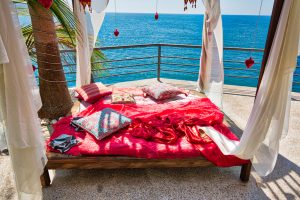 These beach clubs will give you access to beach beds, bars, table seating, and more for a minimum fee. Take note that heading to popular beach clubs can cost you money so weigh your options carefully. You might save more if you just stay in one of the inclusive resorts.
Once you have decided where to stay in Tulum, the next step is finding which of its numerous beaches you should head out to. This is easier said than done because there are several gorgeous beaches here.
Introducing the Best Beaches of Tulum
The beaches of Tulum have their own distinct charm so it is hard to determine which one is the best of them all. That said, here is a list of the stunning beaches that you will find in Tulum.
Playa Ruinas/ Tulum Ruins Beach
This is one of the best places that you will find in Tulum and with good reason. It boasts of the bluest blue water. You will not find it anywhere else in this area. However, since it is an archaeological site, you can only reach it during the opening hours. You will need to go down a set of steps towards the beach.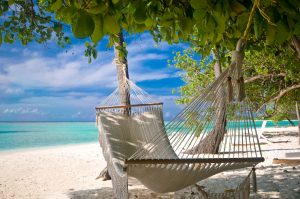 Aside from that, there is no access to the sandy beach here from any of the main beaches in the area. Since it can get crowded during the day, you should time your trip here late in the afternoon. After exploring the Tulum National Park, you can go down here and cool down by swimming in the waters.
Aside from that, this is a great spot to take photos for your social media account. Just imagine the blue waters of the Caribbean Sea serving as your backdrop. Although the trip down is a bit tricky, what you'll see at the bottom will take your breath away. This is a great way to end your trip to the Tulum Ruins.
This is the next beach that you will see after Playa Ruinas. In fact, a rocky coastline divides the two. Head to the end of Santa Fe beach. And you will see several rocks that you can climb up. Here you will get a good view of the white sand beach of Tulum. Just be careful around the rocks! You don't want to end up in an accident here.
Meanwhile, there are no hotels near the beach. But you can head to the Santa Fe Tulum Beach Club if you like. You can take advantage of their sun loungers and beach umbrellas. Only for a small fee. It is totally worth it. Especially when you get to enjoy the warm waters and pristine beaches. If you are looking for more action, you can go on a boat ride to go snorkeling. The underwater world in Tulum is another of the attractions you don't want to miss.
One of the northern beaches in Tulum that you can head out to is Playa Pescadores. Also known as "Fisherman's Beach". Pescadores is a small stretch of beach where local fishermen often bring their catch. This is why you will see plenty of fishing boats in the area. What you'll love about this place is that the beach is wide. And the waters are clear.
Aside from that, this is where you will see the start of the Hotel Zone. In fact, the perfect place to stay here is Villa Pescadores Tulum. It also has its own beach club for those who prefer a more relaxed vibe. Enjoy fresh seafood. Plus cold drinks while waiting for the sun to set.
For the more adventurous travelers, you can go snorkeling on one of the reefs on the Riviera Maya. What's even better is that staying here will give you a good view of the Mayan Ruins. If you prefer to be surrounded by a crowd then this is a great spot to be in. On the other hand, there are other beaches that will give you a more laid-back experience.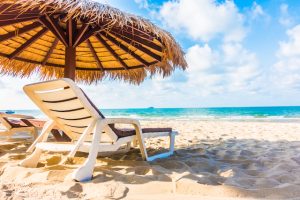 Playa Paraiso/ Paradise Beach
Playa Paraiso lies south of Pescadores. Many are saying that Playa Paraíso is the most beautiful of them all. However, we reserve judgment for you. At first glance, you will be enthralled with the picturesque view of the beach. And it's crystal clear waters. No wonder there are several hotels and beach clubs here!
Aside from that, there are plenty of palm trees on the beach that offers shade for tourists. You can take advantage of the beach clubs. All have access to their lounge chairs and beach beds. Choose one that has a beach umbrella. This will help reduce the glare of the sun. If you are in the area but don't want to spend a lot on a beachfront hotel, getting a day pass in one of the beach clubs is a great idea. After all, you only need to spend a minimum fee to get access to their amenities here.
Meanwhile, Playa Las Palmas is quite different from other northern beaches. Mainly because it is the only one that is not yet fully developed. In fact, it has retained its old-world charm. Plus the beach here is wide and offers plenty of room to sunbathe. However, there are not that many facilities here. Which is something you should consider.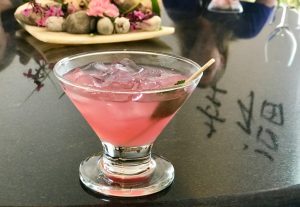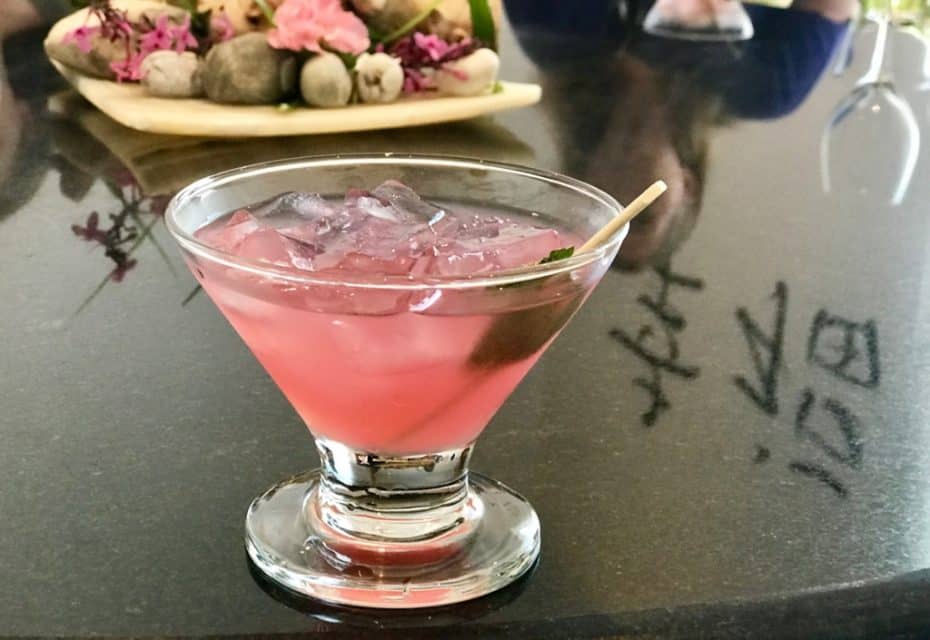 The good news is that the bars and restaurants here are cheaper compared to others. Aside from the public access to the beach, there are plenty of water sports here too. Think swimming, snorkeling, paddle boarding, and others. In fact, this is a great place for those who are traveling to Tulum on a budget. After all, there is no entrance fee to worry about or even pay a minimum fee to get access to the beach.
At the end of the south beach zone of Tulum lies the Secret Beach. What makes this one of the best south Tulum beaches is that it lies in the Sian Ka'an Biosphere Reserve. It is mostly untouched by modernization plus it is far away from the hustle and bustle of the city.
There are several ways to reach this secluded beach. First, you use their jeep tour to get around the protected area. Another is through the regular tours that run in Tulum as well as the Riviera Maya.
If you want to be closer to nature and are willing to splurge on your vacation. Then why not take advantage of the villas and small hotels here? In fact, it will be worth the money. Because you will be surrounded by nature. After all, the soft white sand and gorgeous waters are perfect for some rest and relaxation.
If you are looking for beaches that are off the beaten path, then look for Soliman Bay. After all, this is one of the best-kept secrets in the Yucatan Peninsula. Aside from its being secluded, there are several palm trees that give you more privacy. What's more, this is the perfect place for families to go to because there are no underwater currents to worry about.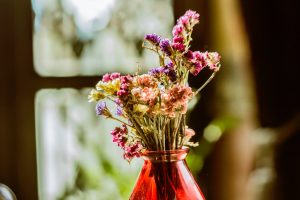 You can also find a beach bar here if you want a refreshing drink paired with delicious local food. With the tranquil environment around you, it is not surprising why this is one of the best Tulum beaches that you should visit. For sure, you will get your much-needed rest and relaxation here especially when you are far away from the crowd.
This may not lie in Tulum itself but it is one of the popular beaches nearby. What makes it a great spot for travelers is the opportunity to swim with sea turtles. In fact, the beach area serves as the natural habitat for these sea creatures. This is why it won't be hard to spot them making their way to the beach from time to time.
Aside from that, Akumal also has fine white sand beaches and stunning blue waters that you can enjoy. This is the perfect spot to do a wide range of water activities like snorkeling. The coral reef here plays home to numerous marine life that you can see up close.
In addition, you should also check out Half Moon Bay with its curved picturesque beach. Go further north and you will find the Yal-Ku lagoon. Here you will find a host of tropical fish, barracudas, and stingrays. Aside from that, you should also check the cenotes nearby.
Beach Clubs to Head To in Tulum
There are two types of beach clubs in Tulum. The first one is the hotel beach club. As the name suggests, beach hotels are the ones operating these beach clubs. Where they offer day passes to non-hotel guests for a minimal fee.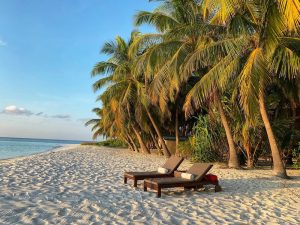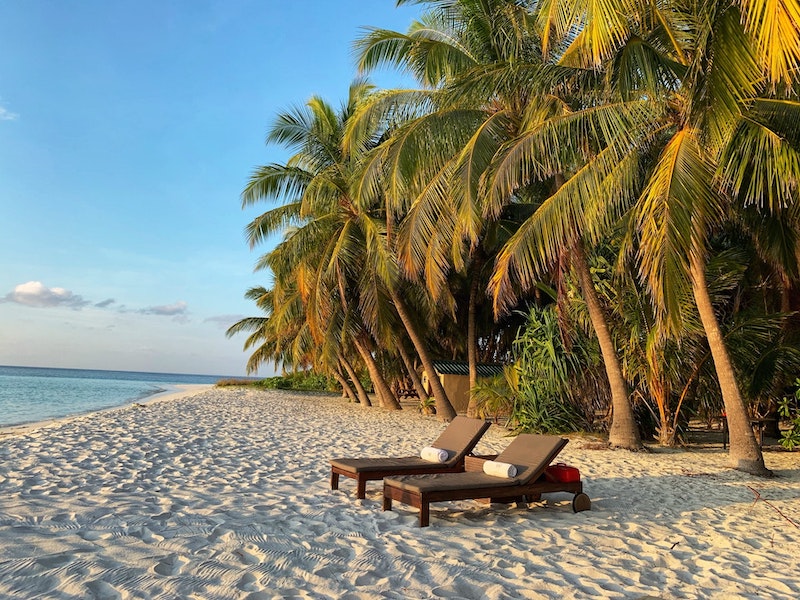 Second is the party beach club which is more for party-goers. Unfortunately, there has been an explosion of party beach clubs in Tulum in recent years. It is hard to find some peace and quiet here lately. In fact, this tourist hotspot has become more of a party place. Where people travel to get drunk instead of finding some respite from the hustle and bustle of city life.
Fortunately, not everything is lost in Tulum as there are still beach clubs that manage to retain their chill vibe. Let's take a look.
This is one of the most popular beach clubs in the South Beach area and with good reason. It is one of the earliest hotels in Tulum that has evolved into one of the boutique hotels in the area. If you are looking for the easiest way to enjoy the relaxed atmosphere of Tulum, then you should book a stay here. In fact, if you are in one of their private casitas, you will have secluded beach chairs all to yourself!
Meanwhile, getting a day pass here will cost you $50 for the minimum spending. This means that you won't have to pay any entrance fee, but you will need to consume $50 worth of food and drinks. If you are a guest of the hotel then the beach club is available to you at no additional charge.
For tourists who are looking for that beach-chic vibe in Tulum, this boutique hotel is the place to be. It doesn't matter if you are looking for a family getaway or a couple's retreat, this is a beautiful place to stay in Tulum town. What sets it apart from the others is that it offers a charming retreat with good music and impressive views.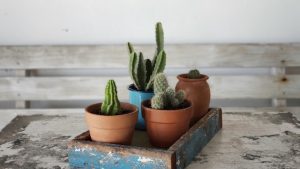 If you are not a guest but want to use their amenities, then you will need to get a day pass. The minimum spending is 650 MXN which is a bit pricey. However, it is worth it once you see the facilities. In addition, the dining experience here is something you will not forget easily.
Another option that you should consider when you are on Tulum Beach Road is Coco Tulum. The pristine white sand and turquoise waters are the perfect backdrop for your much-needed R and R. Lay out your beach towel and order one of the signature cocktails from the beach bar that you can sip as you relax and unwind under the tropical sun.
What's even better is that Coco Tulum has locations at the beach and in downtown Tulum. If you want to secure a place here during the high season, make sure that you book ahead of time. This way, you will have easy access to the beach club where beach chairs, beach beds, and beach bars are available at your disposal. If not, you can always visit on a day pass.
One of the beach clubs that you will find among the famous beaches in Tulum is Ziggy's Beach Club. What makes it a fan favorite among locals and tourists alike is its various seating arrangements across the beach. For example, you can opt for the restaurant and palapa seating with great views of the ocean.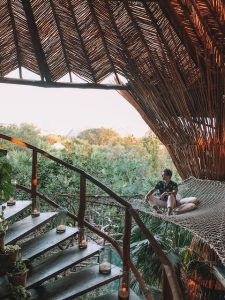 Another is the sea view terrace where you can have a private seating area in an exclusive setting. This is ideal for those who are traveling in groups since you can have more privacy. The next one is the beach club where you will be closer to the waters and their pristine beaches. There is a minimum consumption of $70 which is not a bad price considering the amenities available.
La Eufemia is known for its tacos, but aside from that, its beachfront location is a crowd-pleaser. Another reason why tourists flock here is that it is near the main road heading towards the Hotel Zone. Also, the interior of the beach club is eco-friendly with plenty of beach beds and colorful parasols that dot the beach.
Unlike other beach clubs where they play music on the highest volume, the music here is enough to have great conversations with your group. If you are looking for a place to hang out with your loved ones, this is a good place to be in.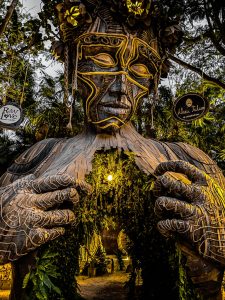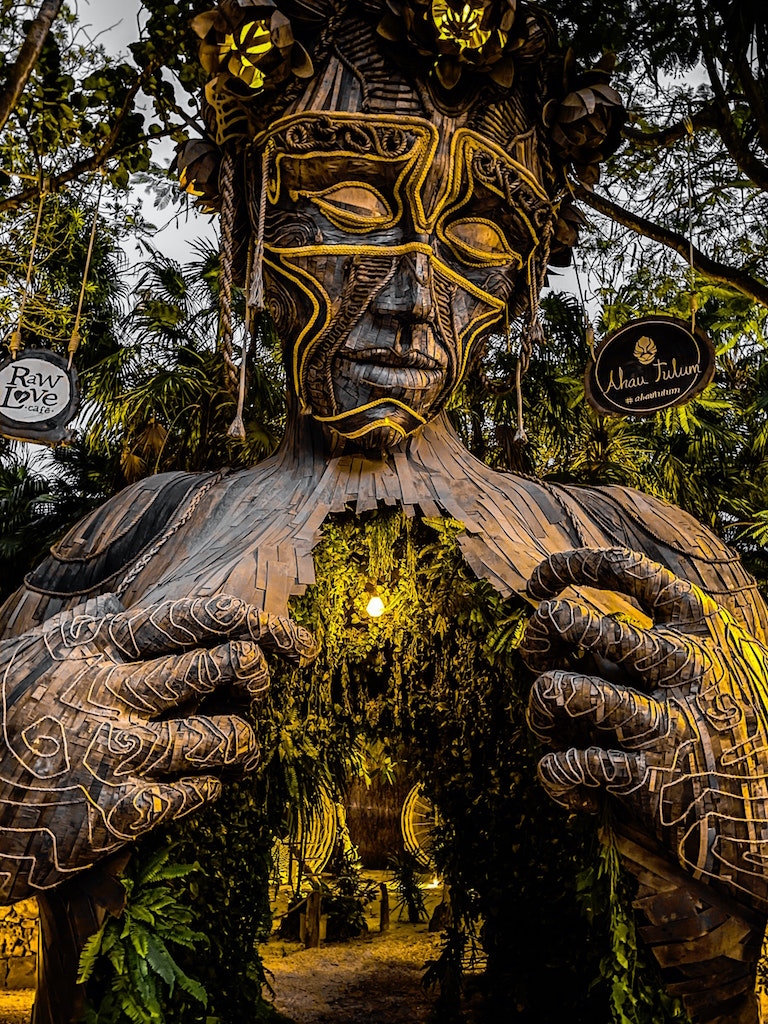 Ahau Tulum is one of the upscale hotels where you can stay in the main town. Aside from its beachfront location, it also boasts an upscale beach club too. The rustic-lux beach club is eco-friendly since all of the huts and cabanas make use of sustainable materials. This is why many heads here enjoy the unique vibe.
Aside from that, you should also try their restaurant and grill. Their menu offers delicious dishes that will satisfy your hunger. For sure, you will be back to experience luxury at the best price possible.
Another option that you should consider if you are done exploring the best public beaches is to visit Posada Margherita. This is especially popular with those who are craving some Italian and Mexican food. Think of this beach club where you will get the best of everything. For example, it has a beach bar, a restaurant, a pizza bar, and a juice bar in one location.
In fact, this is the perfect spot to try their own Mezcal together with other spirits. You can sit back, relax, and enjoy your cold drink while catching up with your loved ones.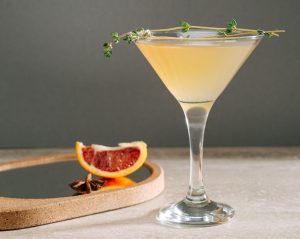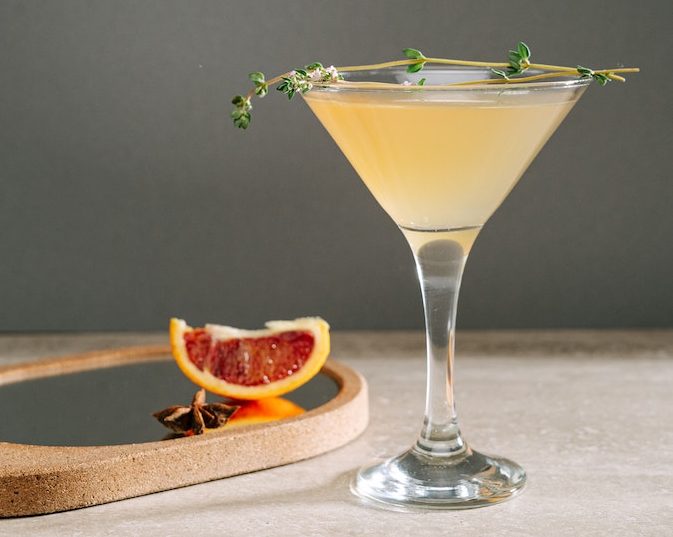 Wrapping Up Tulum Beaches
Tulum has much to offer its guests. Its gorgeous beaches and laid-back vibe appeal to travelers who want to get away from their busy lives. They offer free parking to those who are in the city. While a small fee will be added to those on busy streets. In addition, there are different accommodations available here such as the ones in the Hotel Zone and those from Tulum Town like the Airbnb at Avenida Coba.
But these are not the only ones that attract tourists to Tulum. In fact, the neighboring areas are worth checking out too. For example, both casa cenote and gran cenote are among the popular tourist attractions outside of Tulum. What makes them special is the fact that they have crystal clear waters that you can bathe in, go snorkeling, or even scuba diving. Tulum is near such places making them ideal options to go on day trips. In fact, you can go by bike on the bike paths to visit these impressive cenotes.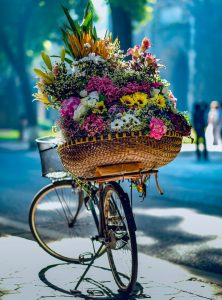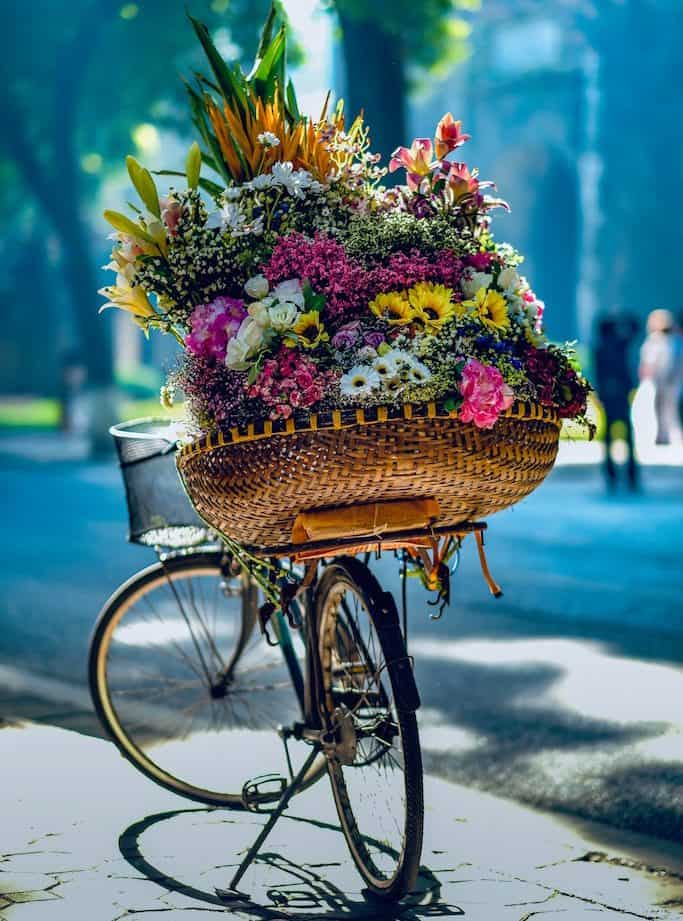 However, if you want to get out of your comfort zone and take part in the active party scene in Mexico then head to Playa del Carmen. For sure, the hotels and beach bars here are thriving especially during the peak season.
If you want to enjoy the beauty of Tulum and its neighboring attractions, book a stay here. Make sure that you also have your travel insurance with you to minimize any untoward incidents. Fortunately, you can make arrangements prior to visiting so that your trip here will go smoothly.