Los Cabos is one of Mexico's tourist hotspots in the Baja Peninsula. Thanks to its gorgeous beaches. From the golden sand that covers Cabo San Lucas facing the Pacific Ocean. All the way to La Playita in the East Cape and Playa Hotelera in San Jose del Cabo, you will be spoiled for choices here.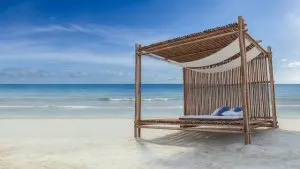 ---
What's in this post:
hide
THE 10 BEST Los Cabos Beaches
---
---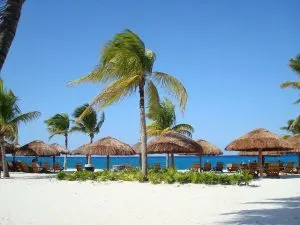 Most of the best beaches are in the Tourist Corridor. Among the popular beaches here are Chileno, Palmilla, and Santa Maria. They are Blue Flag beaches. This means that they are known for their quality and sustainability. This is one of the reasons why they draw the crowd. Especially during Spring Break and the summer months. In addition, some are near the main highway and are a short drive from one another.
Best Beaches to Visit in Los Cabos
Los Cabo's beaches range from calm waters to those that are perfect for surfers. One thing you need to keep in mind though is that some of these beaches have strong currents and undertows. Fortunately, the government has placed warning signs on its beaches. This is to help its guests know where to head out to. That said, let's take a look at the beaches you can add to your itinerary.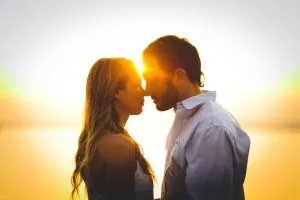 Lover's Beach, or Playa de Los Amantes, is not exclusive to couples. But to everyone who wants to have a great time on the beach. You can find it in Land's End amidst rock formations.
And close to "The Arch" on the side of the Sea of Cortez. Aside from that, this beach is accessible by water taxi only. This public beach is pristine with waters perfect for snorkeling, swimming, and scuba diving. It is worth the trip especially if you are looking for swimmable beaches in Los Cabos. Thanks to its calm waters and gorgeous views, Playa del Amor is one of the best places to enjoy some quality time with your loved one.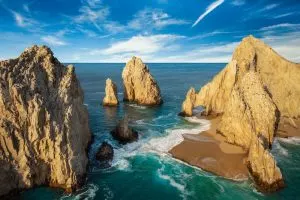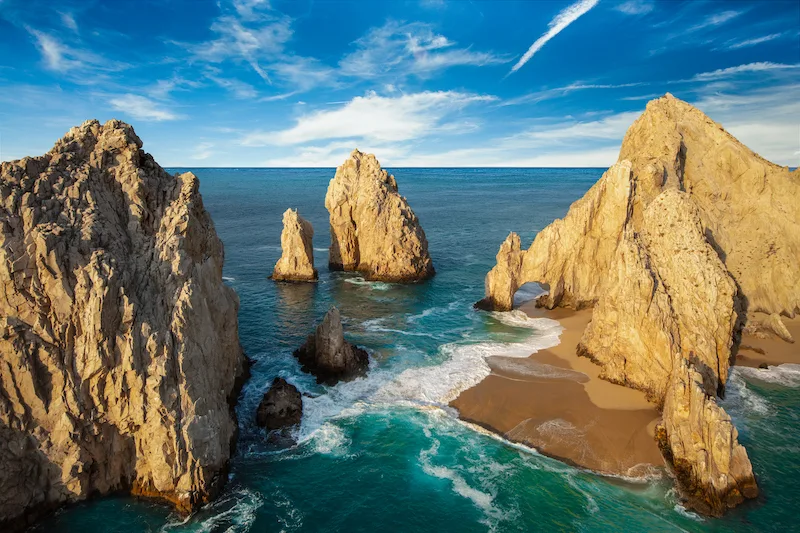 Playa del Divorcio is on the Pacific side and is a short walk from Lover's Beach. It is one of the best places for sunbathing. Plus relaxing by the beach. However, the waters are not ideal for swimming as there are strong currents, rip tides, and huge waves. Aside from that, there are no lifeguards here. So do exercise caution when going to the water. Especially when you have your kids with you. You can access this beach by getting a water taxi from Medano Beach. Make sure that you pack some food and beach essentials. Because there are no amenities on this beach.
Playa El Médano is where you will experience the Spring Break madness. It starts in March. In fact, it is the center of all social activities in Cabo San Lucas! This is not surprising since the beach stretches for two miles. With plenty of bars and restaurants nearby. Aside from that, there are boutique shops and rentals for water activities too. You can rent jet skis, stand-up paddleboards, and kayaks. You can even go snorkeling to see sea urchins and other marine life up close. It is a great place for some rest and relaxation. Because the waters here are quite calm. In fact, this is one of the best swimming beaches in Cabo.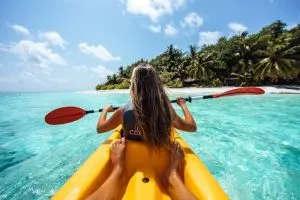 Another example of popular beaches in San José del Cabo is Costa Azul. This is the perfect spot for those who are looking forward to the sun, sand, and surf in the area. Unlike other beaches, this one has all the amenities you will need. Not only that, but this is a famous spot for surfers. Because it is here where they hold the Los Cabos Open of Surf each year. It can get pretty crowded. Especially on Costa Azul beach during this time. You need to pay attention to where you are swimming. As you might get run over by those who are longboarding.
Santa Maria Beach may not be as popular as Playa Chileno. But it is one of the most beautiful beaches that you will find in Los Cabos. In fact, it is home to a marine sanctuary. Where you will find a wide array of sea creatures here. Aside from that, they provide environmental education too to help save the waters. The best way to see marine life up close is to join a snorkeling tour. This is because there are not enough rentals in Santa Maria Bay. Aside from that, there are different amenities here including a place to park and restrooms.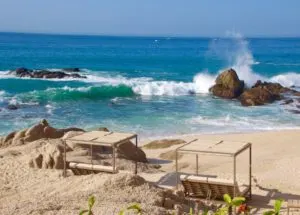 If you are looking for a white sand beach paired with crystal clear waters, this is it. Playa Solmar faces the Pacific Ocean. And it stretches from Land's End to Pedregal. Keep in mind that there are strong waves and currents here. This means that this is not an ideal spot for swimming or snorkeling even. It is still worth visiting just to enjoy the sandy beach and the sound of crashing waves.
Palmilla Beach is one of the popular swimmable beaches that you will find in Los Cabos. And with good reason. This protected cove helps prevent the large waves from crashing into the beach. In fact, it is a good idea to bring your children here without worrying about strong waves. In addition, you can also go kayaking, snorkeling, and other water sports here. This is a Blue Flag-certified beach that comes with various amenities that will make you enjoy your stay.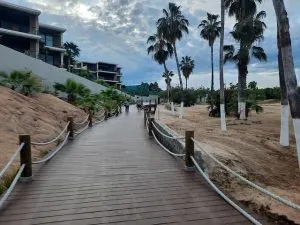 Chileno Beach is a low-key spot that is Blue Flag certified. This is not surprising thanks to the quality of the shallow waters. Plus the services available, and safety features. No wonder it gets busy during the weekends! There are rental umbrellas. Even palapas that provide shade on the beach, plus beach rentals for water sports. Aside from that, you can also take advantage of charter boats that will take you out to sea to go snorkeling or scuba diving if you like. Although the new resorts here have changed the landscape somewhat, the view is still undeniably beautiful.
As it was mentioned before, not all Cabo San Lucas beaches are ideal for swimming. Some, like Playa Las Viudas, are ideal for scenic walks, shell hunting, and photography. In fact, once you see this beach, you will notice large volcanic rocks nearby. These are quite impressive to look at. Although not the most beautiful of the beaches in the area, it makes up for the privacy it offers to its guests. Keep in mind to bring some packed food here since there are no restaurants here.
If you are looking for a place to surf, then Playa Acapulquito, or Old Man's Beach. It is the perfect place to be. In fact, it has a surf school here where you can learn how to navigate the waves safely. Locals flock here for some surfing lessons. Plus the restaurant is also a treat for many. Aside from that, this small beach gives you the respite from the busy ones in Cabo San Lucas.
Other Beaches to Consider
There are other beaches that you should consider too. First, there is Cabo Pulmo which is one of the Cabo beaches suitable for snorkeling. Since it sits in a protected national park, you can expect that this is an excellent place to find tropical fish and more.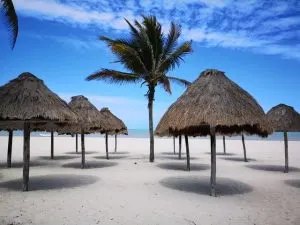 Second, is Playa Bledito or Tequila Cove Beach which fronts the Hilton Los Cabos Beach and Golf Resort. This is one of the luxury hotels in the area with its own golf course to practice your swing. You should only swim in designated areas. If you see some warning signs, avoid those areas since it means that the waters are not ideal for swimming.
Wrapping Up the 10 BEST Beaches in Los Cabos
Getting to Los Cabos means flying into the Los Cabos International Airport. From here, you can take advantage of the local buses or taxis to take you to your hotel. Regardless of whether you prefer a boutique hotel or a five-star one with private plunge pools, you will not run out of options here.
The same goes true with the beaches here. For example, you can visit Los Cerritos in Todos Santos if you want a beach that is safe for swimming. If you are looking for the best time in Los Cabos, you definitely need to visit the beaches above. After all, they have plenty of real estates available to accommodate tourists all year round.