---
Chichén Itzá is one of the main attractions of Mexico. This pre-Columbian city is a UNESCO World Heritage Site that has drawn millions of tourists across the globe. In fact, if this is your first time visiting Mexico, you have probably included it in your itinerary.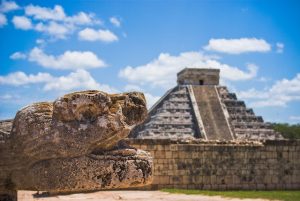 ---
Chichen Itza Day trips from Cancun
---
---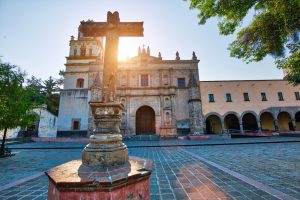 However, the real question is how you are going to make the most out of your trip here. The best way to immerse yourself in the beauty of the Mayan ruins of Chichen Itza is by booking a tour. Fortunately, there are several tours that you can check that will take you to see this remnant of an ancient civilization.
Best Chichen Itza Tours From Cancun to Add to Your List
One of the best things about visiting Mexico is that it has plenty of popular attractions for its guests. Aside from its gorgeous white sand beaches. There are ancient ruins here that are worth visiting. In fact, Chichen Itzá is one of these ancient structures that give a glimpse of the country's rich history. For those who want to see them up close, you can take advantage of these day tours below. Take note that their sites make use of cookies to help them get insights into your preferences.
Chichen Itza, Valladolid, and Cenote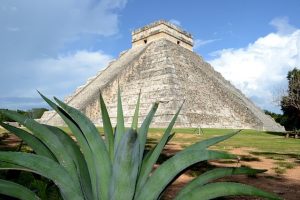 The best tour that you can book from Cancun is this Chichen Itza day trip. It covers the ruins, the colonial city of Valladolid, and of course, the cenote nearby. You will have a certified guide go with you on your tour. This way you can learn the history of this ancient structure. In fact, you will see up close the ceremonial center of these ancient Mayan ruins where they made sacrifices to their gods.
Afterward, you will be taken to Valladolid. This is where you can get to see more colonial structures and eat at a local restaurant. At the end of the day, your group will be taken to the sacred cenote where you can swim to cool down after a long day. Some cenotes in the area are not open to the public as they were once used for human sacrifices. This is one of the best day trips that you can book from Cancun.
Private Tour Chichen Itza Day Trip
If you prefer to explore the ancient capital of the Mayan empire at your own pace, then booking a private tour is a great idea. Since this is a private tour, it means that you will be paying extra. However, it is worth the price especially when you get to walk around the archaeological site at leisure.
This is an 8-hour tour where you will be picked up from your hotel in Cancun in a private vehicle. From there, you will be taken to Chichen Itza where you can explore El Castillo and the surrounding areas. It is always a good idea to ask the tour company to time your visit until night time. This is so that you will see the amazing light shows. Take note that this tour does not include a guide or a packed lunch even. However, you can add extra to get this service.
Chichen Itza Deluxe Day Trip from Cancun
Do you want to see the amazing Chichen Itza ruins in style? This deluxe full-day trip is everything you need and more. For starters, it comes with a roundtrip transportation service on one of the luxury tour buses. You don't have to worry about entry fees to the site because they are part of the tour fee. Aside from that, you will have a continental breakfast on board plus a delicious buffet lunch. A professional guide will take you around this magnificent ancient ruin where you will learn more about its history.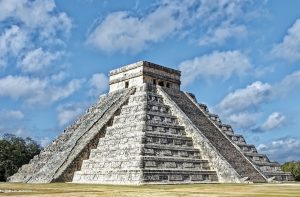 After you have your fill of the Mayan site, you will be taken to the Ik Kil cenote where you can swim around. Life jackets are available at the entrance to the cenote for your safety. A dip in the cenote after a long day is quite refreshing. The best part is that you will have some beer to drink on the road. After all, what better way to enjoy your trip here than with an ice-cold beer? No wonder, this is one of the best tours that you can book while you are in Cancun.
Chichen Itza and Coba Ruins
If you have little time on your hands but don't want to miss the archaeological site of Chichen Itza, then take advantage of this tour. Aside from seeing the grandeur of Chichen Itza up close, you can also explore nearby Coba. This is another archaeological site that showcases the Mayan civilization. Aside from being surrounded by lush vegetation, you can also climb up the pyramid to get a great view.
After visiting these two archaeological sites, your last stop will be the cenote Ilk Kil. The clear water of the cenote entices guests to swim in its refreshing waters. This is the perfect end to your full-day trip to the ancient ruins. This tour comes with roundtrip transportation, lunch, and bottled water from Playa del Carmen.
This small-group tour will take you to the sacred city of the Mayan culture along with other tourists. In this 12-hour tour, you will have roundtrip transportation. And a bilingual guide who will give you inside information on the rich culture of the Mayan civilization. Aside from that, the tour will pack plenty of bottled water to keep everyone in your group properly hydrated. Afterward, you will go on a walking tour to the nearby city of Valladolid where you can purchase souvenirs and check out the cenote Maya as well.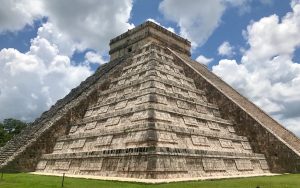 What makes this tour of Chichen Itza different from others is the fact that it will take you to Il Kil Cenote before you start exploring the ruins. This means that you will be able to enjoy the cenote minus the crowds. Make sure that you bring your bathing suit with you because this is the perfect place to go swimming and snorkeling. Of course, the tour will arrange a buffet lunch for everyone so you can work up a good appetite first.
Skip the Line Entrance Ticket to Chichen Itza
Don't want to wait in long lines just to see the world wonder of Chichen Itza? Then book this ticket online so you can skip the queue. This way, you can start exploring the ancient temples and surrounding area anytime.
Take note that this tour does not include transportation which makes it an ideal choice for those who have their own rental car. It is a 2-hour drive from Cancun so take this into consideration. Also, it does not come with a tour guide but the entrance fees are already part of the ticket that you will buy online. This way, you can arrive at Chichen Itza any time of the day and you can get inside easily.
Early Access to Chichen Itza
If you want to see the New Seven Wonders of the World minus the crowd, then this is the ideal tour for you. What makes this a great tour is that you will be on-site even before the crowd arrives. Aside from that, this exclusive guided tour will have your own archaeological guide. This is perfect for history and archaeological buffs who want to have an early start on this important archaeological site.
What's more, you will have access to areas that are not open to the public too. How cool is that? Afterward, you can go on a tequila tasting with the group. Tequila is one of the most popular alcoholic beverages in the country and a must-have during your visit. Take advantage of their Mexican buffet lunch where you can sample the local cuisine.
Combo Tours and Other Attractions
There is never enough time if you are visiting Mexico because of its multiple attractions. That said, it is possible for you to go on a guided tour of the archaeological sites plus other tourist destinations. What you need to look for are combo tours where you will be taken not only to Chichen Itza but other points of interest in the Riviera Maya.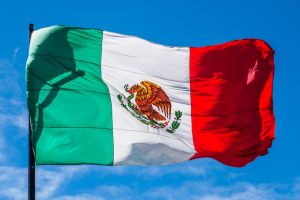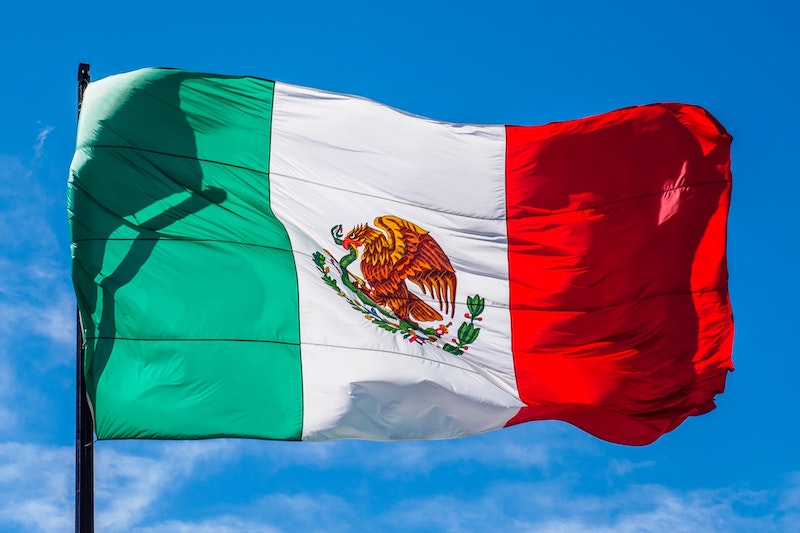 If your main goal is to see as many ancient ruins as you can, then the Mayan Ruins combo tour is a must. In fact, this is the perfect choice as it will take you to Chichen Itza, Tulum, and Coba. You will be picked up from one of the meeting points and from there, go on an adventure with the rest of the guests.
Aside from that, this two-day tour will give you plenty of time to see the Temple of the Warriors in Chichen Itza. Part of your itinerary is the Tulum ruins and the ones in Coba. Afterward, you can cool down in the beautiful cenotes nearby.
Chichen Itza and Isla Mujeres
Another two-day adventure that you can book is the Chichen Itza-Isla Mujeres tour. This inclusive tour will take you to the ancient capital of the Mayan civilization on the first day. Here, you get to explore the natural wonders of the ruins. With its great ball court and towering pyramids. On the second day, you will be riding the catamaran as you head out to Isla Mujeres off the Yucatan Peninsula. You can go snorkeling here to see the coral reefs and marine life. It is a fascinating tour if you have less time to explore.
Wrapping Up Day Trips from Cancun to Chichen Itza
There is no denying that one of the best places in Mexico is Chichen Itza. However, there are plenty of amazing places that you can go to in Mexico aside from the ancient structures. If you are looking for some of the best spots in the country, you can visit natural parks like the Sian Ka. This is a biosphere reserve where marine life thrives and its natural beauty mesmerizes. You can also head to Quintana Roo where gorgeous beaches await you.
Fortunately, it is easy to get around the country thanks to public transport. You can use it if you have plenty of free time on your hands.