Mexico is a paradise for locals and tourists alike. Aside from its rich history, it has numerous beaches that are perfect for rest and relaxation. After all, you have the Pacific Ocean off to one side and the Caribbean Sea on the other. The warm waters are perfect for various activities. Of course, the food is exceptional here too.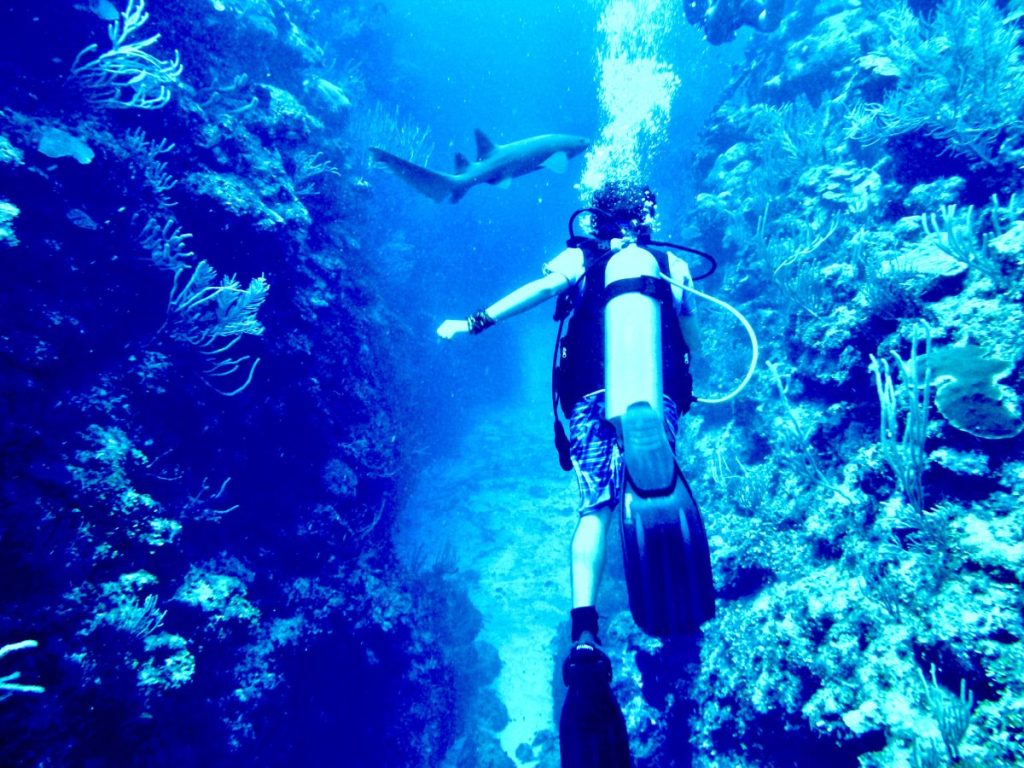 ---
What's in this post:
hide
Best Scuba Diving & Snorkeling in Cancún:
The Complete Guide
---
---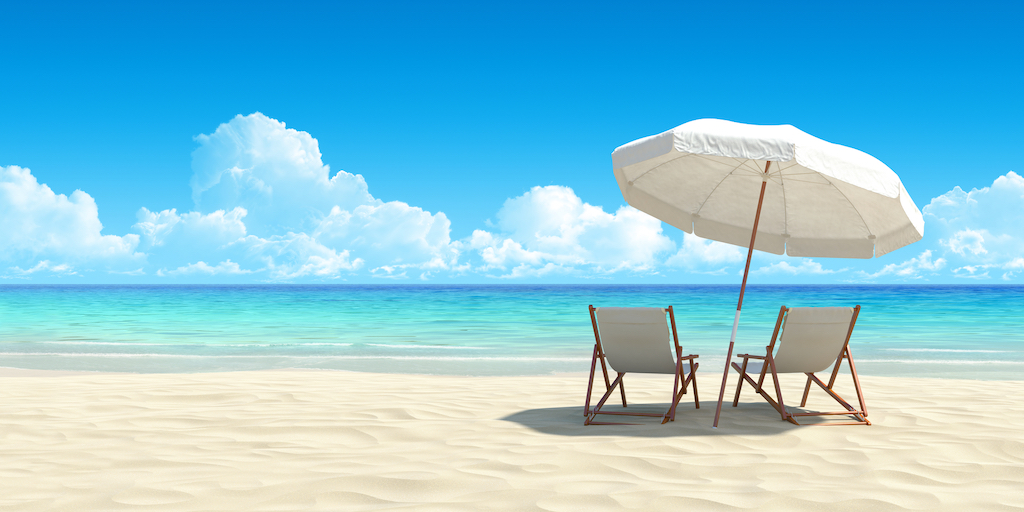 What's more, Mexico is always on the list of best scuba diving and snorkeling destinations, and with good reason. Aside from being close to the United States, there are plenty of underwater wonders that are waiting for divers here.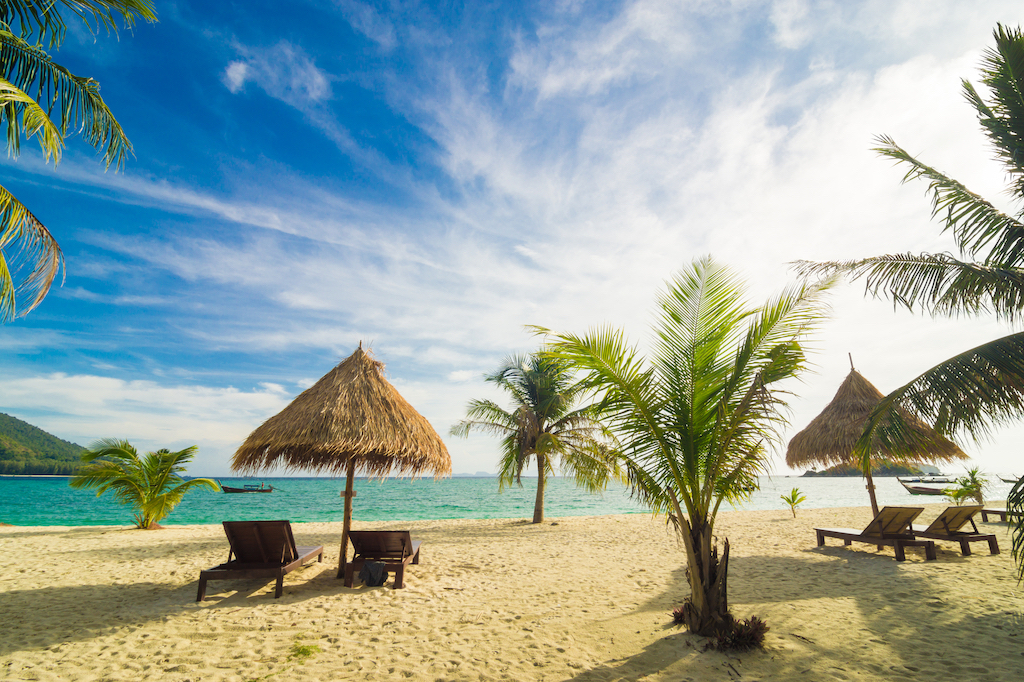 Scuba divers who are looking for the best places to dive in Mexico can head to Cancun as well as the Riviera Maya. Aside from seeing the largest barrier reef that you'll find in the Western Hemisphere, there are plenty of shipwrecks here too. There are plenty of options here for beginners and experienced divers. In fact, you can take short dive courses here so you can go on your first dive with other certified divers.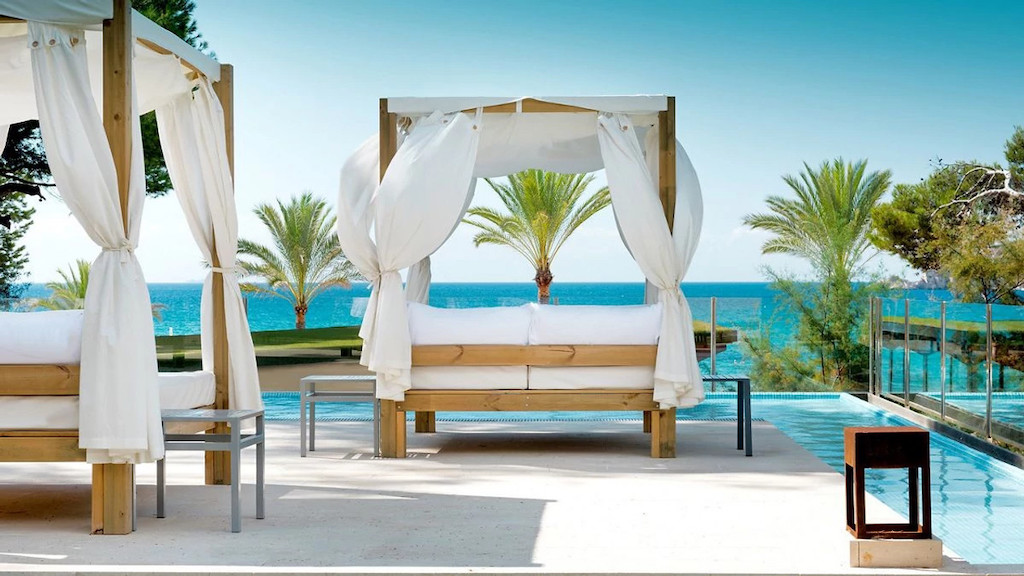 The Yucatan Peninsula is also perfect for diving thanks to the numerous cenotes spread here. In fact, these freshwater underground river systems are worth exploring. Aside from cenote diving, there are also lagoons in the area that you can dive into to gain more experience.
Best Dive Sites to Visit in Cancun
If you are looking for the best diving spots near Mexico City, you will find a good deal of them in the Cancun area. Let's take a look at these hotspots for divers and snorkelers.
#1 Isla Mujeres
There are two events that draw divers to Isla Mujeres. First, the summer months bring in the whale sharks that often feed on krill and plankton. Even with all the tourist boats heading here, there is a good chance that each boat will have a chance to spot these giants of the deep. Aside from that, you can go snorkeling to get a chance to swim with them up close. You might even be lucky to see manta rays enjoying the waters too.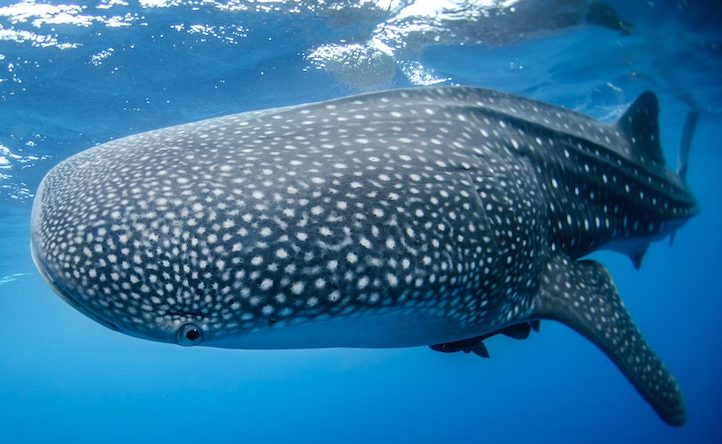 Second, the winter months are perfect for seeing sailfish in action. These fish migrate from the Gulf of Mexico all the way to the Yucatan Peninsula to feast on the sardines in the area. Aside from snorkeling, you can also go diving to see them enjoy their food.
Meanwhile, experienced divers will want to head to the cave of the sleeping sharks. As the name suggests, these caves are where you'll find various sharks sleeping for hours. What better way to see them, right? Aside from that, make sure that you check out Manchones Reef. One of the best dive shops that will take you here is the Cancun Scuba Center. You will experience the best service with them.
#2 National Reef Park of Puerto Morelos
The Mesoamerican Barrier Reef is the second largest coral reef. At this national park, you will find that the coral reefs are closer to the shore compared to others. There are plenty of diving and snorkeling tours that you can join to see this impressive reef. Take note that you cannot swim out here from the shore.
In fact, look for dive boats in the area that can take you to see this beautiful reef. You need to have a guide with you when exploring this reef system to avoid damaging the corals. In addition, you need to listen to your divemaster while down here because they will direct you to areas that are ideal to explore.
Meanwhile, you can also head out to the Manta Valley where you can swim with giant manta rays.
#3 Punta Nizuc
You will find Punta Nizuc at Kilometer 24 at the southern end of the Hotel Zone in Cancun. Aside from numerous parking spaces, you can also reach the beach by uber. Make sure that you bring plenty of snacks, sunscreen, towels, and other beach items. In addition, you can bring a beach umbrella here since there is no shade available. Shallow dives are popular here because of their location. Just walk a few feet from the shore and you can start your diving exploration on your own.
#4 Museo Subacuático de Arte (MUSA)
The Cancun underwater museum (MUSA) is one of the best sites that you don't want to miss. This underwater sculpture museum boasts of more than a hundred sculptures made by Jason deCaires Taylor. Aside from that, corals cover these statues which help the environment in two ways.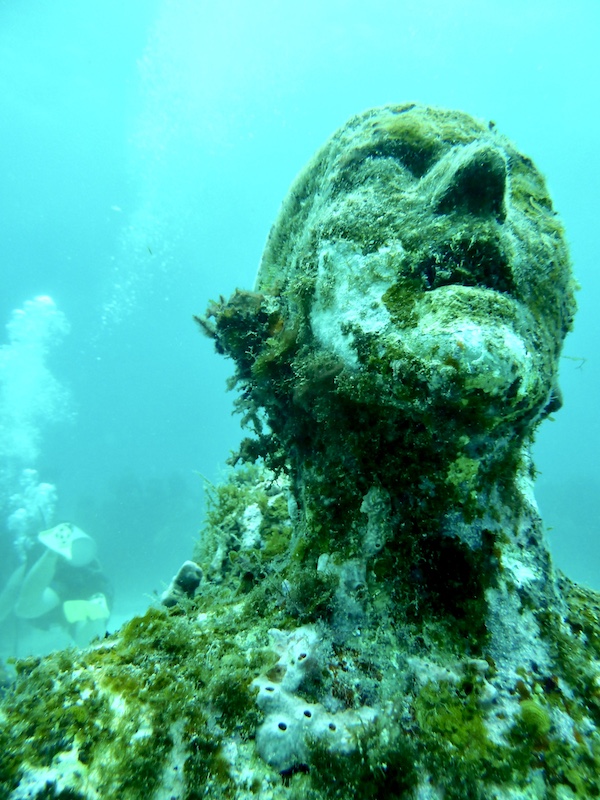 First, the artificial reef has become home to various marine life. Second, it directs people away from the natural reef nearby. You can join a dive tour here where a dive guide will show you this underwater beauty.
#5 C58 Minesweeper Wreck Dive
If you want to see shipwrecks, book a diving tour to the C58 Minesweeper. This is an old Navy vessel that was operational during World War II. It was sunk here on purpose to create an artificial reef. It is an amazing place, true, but you will need to have years of experience before you can explore this wreck. After all, you will encounter strong currents during your descent to the vessel.
On a good note, once you arrive at the shipwreck, you will see eagle rays, manta rays, barracuda, and other sea life here. Also, you can explore the ship itself which was torn into two by Hurricane Wilma back in 2005.
#6 Cenote Dos Ojos
Centoes are natural sinkholes that are unique to the Yucatan Peninsula. One of the reasons why they are among the best scuba diving areas is because of their clear waters. Cenote Dos Ojos, which lies between Tulum and Playa del Carmen, is shallow on one side then gets deeper on the other end.
Take note that the water temperature can go down easily especially those cenotes inside the caves. If you go cave diving, make sure that you wear a wetsuit to combat the cold.
#7 Akumal Bay
Akumal, or the place of the turtle, offers shallow and deep dives to its guests. Aside from that, you will spot moray eels, nurse sharks, sea turtles, and more. Beginners can start at the shallow reefs where plenty of marine life lives. On the other hand, snorkelers can swim out to the reef from the shore to get a glimpse of sea turtles in their natural habitat.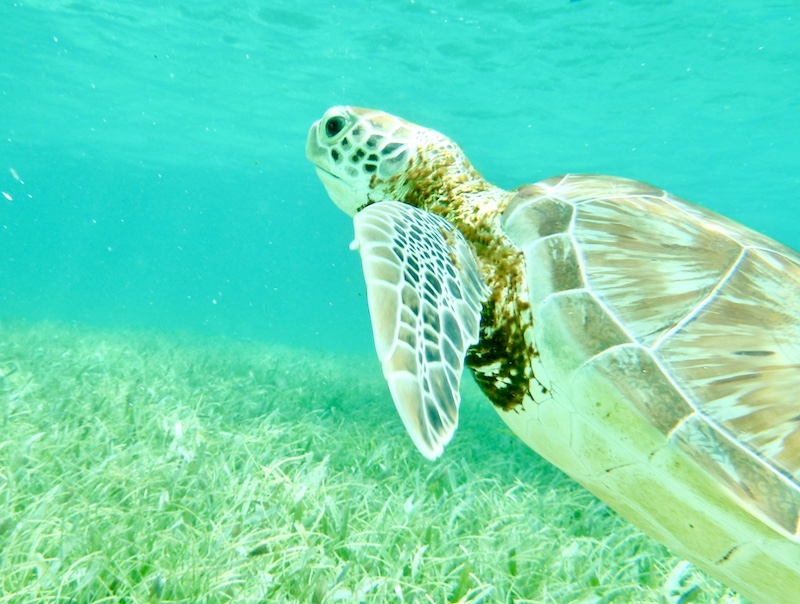 #8 Isla Guadalupe
Is swimming with great white sharks your thing? Isla Guadalupe got you covered. For sure, your scuba diving Cancun experience will be amazing while you are here. After all, getting this close to these predators is one for the books. You can spot these giants during the rainy season since it is also the time of year for them to breed.
Aside from great whites, there are also seals and sea lions swimming in the open water. What's more, there is a good chance that you will encounter dolphins and whales as you head out to the island. Fortunately, you don't have to be an expert diver to see these sharks. You can go cage diving instead in Guadalupe to see these beauties in the safety of the cage.
#9 La Paz
Another ideal place to go diving in Cancun is La Paz. In fact, La Paz boasts of whale sharks that arrive during the months of October to November. It is a great place to swim up close to these gentle giants.
Aside from that, La Paz is also known for being a nursery for hammerhead sharks. Their numbers are going back up in recent years which is a plus. Take note that swimming with whale sharks is not available from May to early October. You can head out to Isla Los Islotes to see their sea lion colony too.
#10 Socorro Island
Socorro Island has been named a UNESCO World Heritage Site and with good reason. Aside from the schools of fish here, it is also a good spot to find humpback whales. These giants flock here during the winter months making it the best time to visit. Also, there are mantas, whale sharks, and hammerheads here too.
#11 Playa del Carmen
Bull shark dives in Playa del Carmen is a dive trip you will not forget. These bull sharks head to the shallow shores each year though no one seems to understand why they do so. Intermediate to advanced divers should attempt this as you will need to be at the sandy bottom while these sharks swim around.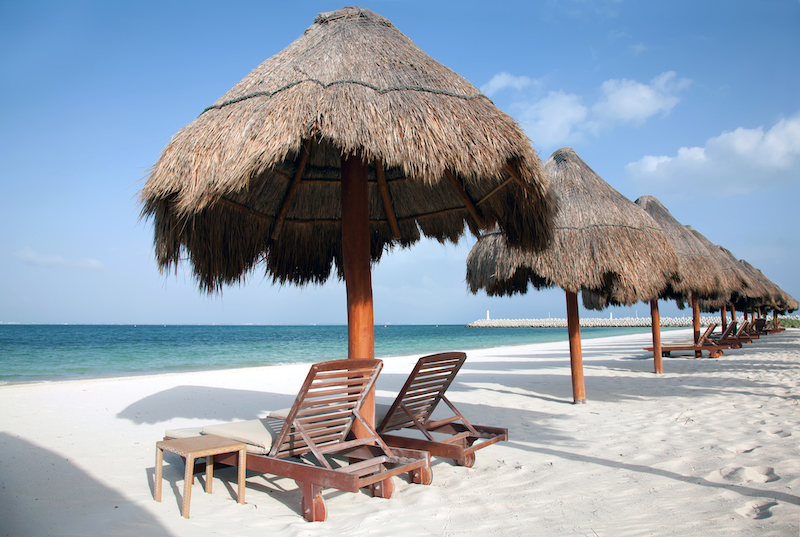 #12 Punta Negra
You need to have an open water certification to dive in Punta Negra. The good news is that there are dive centers that offer this course and certification. Once you are out in the open water, you will encounter a variety of fishes, sharks, eels, and mantas just to name a few.
#13 Sian Ka'an Biosphere Reserve
Another great place to dive in Cancun is Sian Ka'an. This large protected area stretches to almost 3,000 square miles. Here you will find plenty of lagoons, lowlands, and reefs that are waiting for you to explore. In fact, there are several dive tours that you can join to explore the wonders of the deep in this protected area.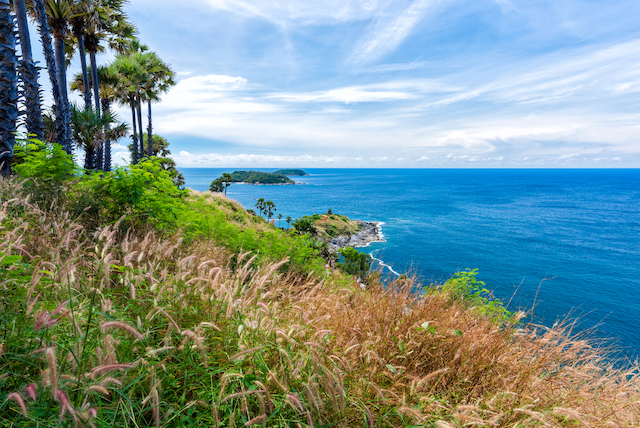 Visit Cancun!
Tourists in Mexico City who want to explore Cancun can take advantage of direct flights here. You will land at Cancun International Airport and from here, you can use their public transport or rent a car if you like. From the Cancun Airport, you can make your way to any of the sites mentioned above to start your diving adventure.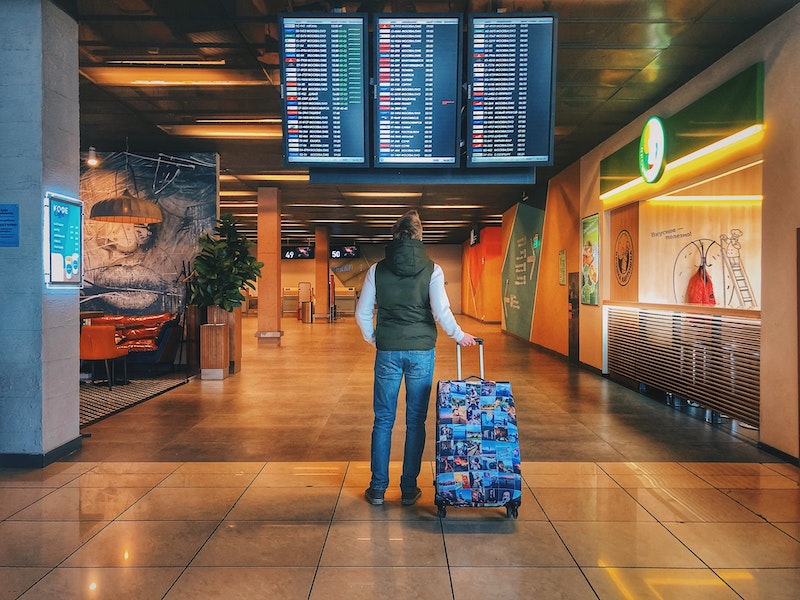 If you prefer uncrowded dive sites, visit Cancun from May to November. You can do drift dives here if you like or get close to the giants of the ocean. On the other hand, a night dive is another option to consider here. In fact, Cancun is a great place to experience this. You can join small groups during tank dives since this makes it easier for professional divers to keep an eye out.
Meanwhile, if you want to be in the heart of the action, book a stay here during high season. This runs from the months of December to April. Still, you can always visit Mexico and its popular diving spots any time of the year. For sure, you will have a great time in their waters.