Mexico is best known for its sun, sand, and seas. However, there is more to this country than great weather most of the year. It is also a favorite foodie destination. One particular place that takes food up a notch is Tulum. If you are looking for vegetarian options or exotic flavors, you will find these and more in Tulum town.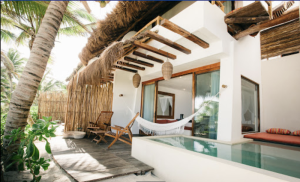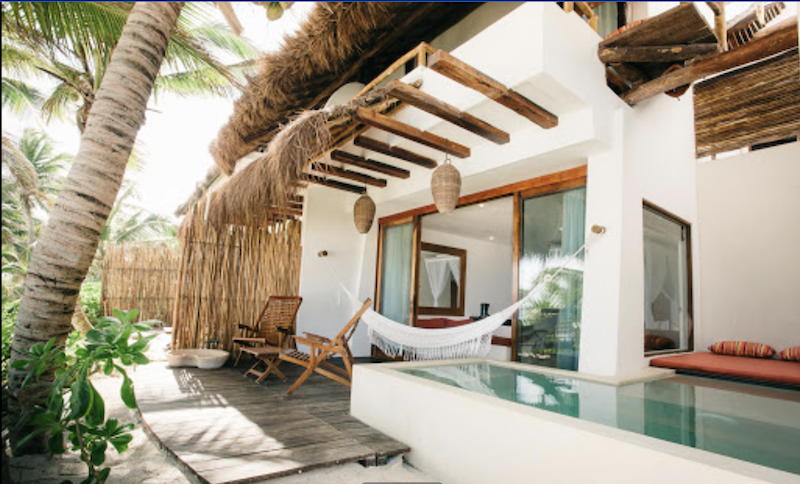 ---
What's in this post:
hide
Top 15 Best Restaurants in Tulum
2023 Foodie Guide
---
---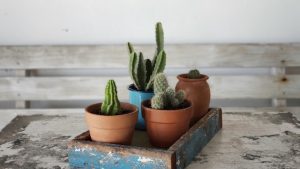 The next time that you are traveling to Mexico, make sure that you make your way to Tulum. Aside from the numerous tourist attractions here, you will also find some of the best restaurants to satisfy your hunger. The only thing that you should worry about is where to eat next.

Tulum's Best Restaurants to Add to Your Itinerary
Tulum is one of the best places to satisfy your food cravings. After all, there are several restaurants here that cater to all kinds of taste buds. Let's take a look.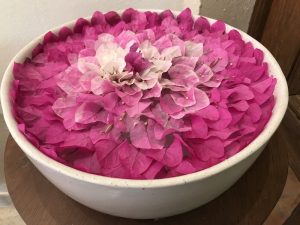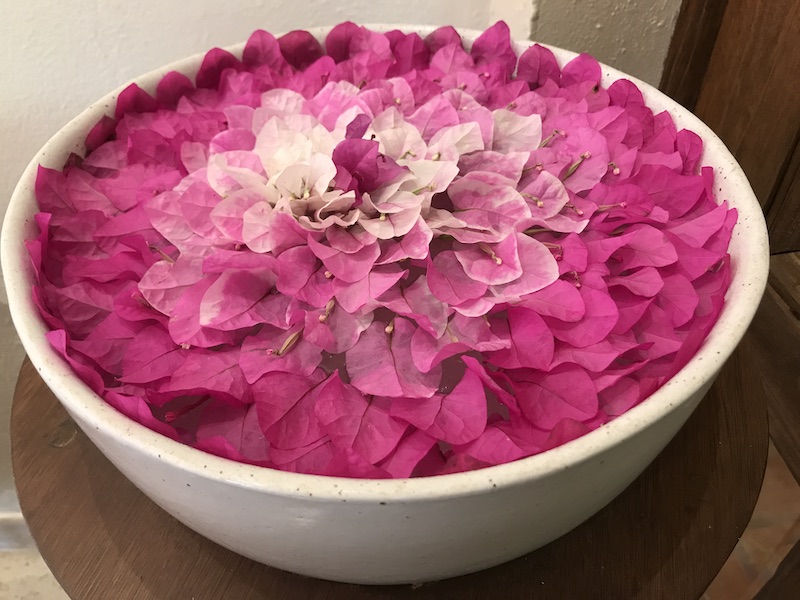 #1 El Asadero
One of the popular restaurants on the main road of Tulum is El Asadero. This restaurant delivers the best Argentinian cuisine to locals and tourists alike. Aside from that, this upscale restaurant offers the best steak menu in the area. Among the meals that you can order here are T-bone, rib-eye, Arrachera skirt steak, and top sirloin. Do try their carne asada.
Meanwhile, those who are looking for a lighter meal can opt for their salmon or chicken dishes. Also, they offer grilled cactus if you are feeling adventurous with your meal. The best way to enjoy your food is to pair it with their extensive wine selection. You should try their Mexican reds while you are here. El Asadero is a good spot to hold special events in Avenida Tulum because of its space..
#2 Raw Love Cafe
It is not easy to eat healthy while you are traveling. However, Raw Love makes it a point to cater to guests who want to stick to their healthy diet. If you check their breakfast menu, you will find that they serve delicious acai bowls. What's even better is that you will find this restaurant surrounded by the jungle!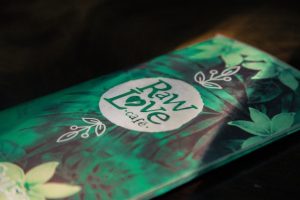 Try their avocado toast too and pair it with their freshly brewed organic coffee. And you'll feel energized after. Of course, breakfast that comes with their best coffee is just one of their treats to their guests. Stay for lunch and order their zucchini pasta or their portobello burgers too. Aside from that, you should try their smoothies too. As they use fresh fruits in making them. The combination of home-cooked meals plus a serene setting makes this restaurant among the popular spots in Tulum.
#3 Casa Jaguar
First-time guests of Casa Jaguar will enjoy the rustic vibe that this restaurant is giving off. You'll appreciate the time and effort that the owners put into their store. Especially once you see its impressive interior. Aside from the candles for that rustic ambiance, they also have live music to entertain their customers. But Casa Jaguar is best known for its innovative menu. Try their peanut sauce octopus, poblano sea bass, and their mole rabbit loin.
There is no doubt that this is one of the best Tulum restaurants. Their meals here are special just like their Tostadas de Atun. This dish is a fresh fish filet topped with pumpkin seeds, avocado, and crunchy grasshoppers. Additionally, locals and tourists alike come here for the nightlife making it one of the trendiest spots in Tulum.
#4 Posada Margherita
Another name that you should add to your list of the best restaurants in Tulum is Posada Margherita. This Italian restaurant is on the beach inside the Posada Margherita hotel itself. Aside from that, this restaurant is best known to serve freshly made pasta dishes. Plus hand-tossed pies, grilled meat, and fresh seafood just to name a few. Don't forget to try their gelato too which uses coconut picked from their site.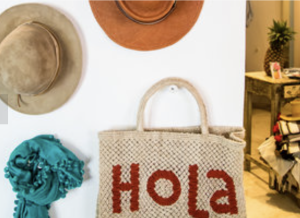 Guests of the hotel can drop by for their delicious breakfast meals. You can order yogurt, pancakes, omelet, or granola, take your pick. Their extensive menu is worth perusing if you want to enjoy Italian cuisine.
#5 Matcha Mama
Another option to consider for those who are into healthy eating is Matcha Mama. Their acai bowls are the bomb as they use seeds, fresh fruits, as well as toppings that make them creamy. Do try their matcha colada bowl that has kiwis, bananas, coconut, and flax seeds toppings. Plus a scoop of vegan ice cream.
In addition, this cafe-style store is perfect for those who are looking for smoothies. As well as vegan options during their trip to Tulum. You should try their cold-brew smoothie or their matcha horchata. Especially if you want to get a good buzz in the morning. This restaurant is a bit pricey but it is worth it in Quintana Roo
---
Want to read more about Mexico?
10 Popular Mexico Destinations & Cities to Visit
Famous Landmarks in Mexico You Must Visit!
A Guide to Mexican Grocery Stores & Supermarkets
---
#6 Mateos
If you are wondering which restaurant has a happy hour in Tulum, Mateos is the place to be. Aside from their extensive wine and cocktail list, they also offer a spectacular sunset to their guests. Those who came from beach clubs often make their way here. They like to wind down after a long day of exploring and partying. In addition, they serve the meanest Mexican dishes out there which will make your mouth water.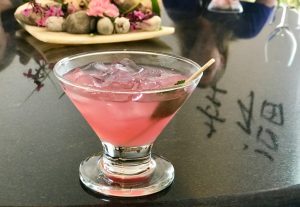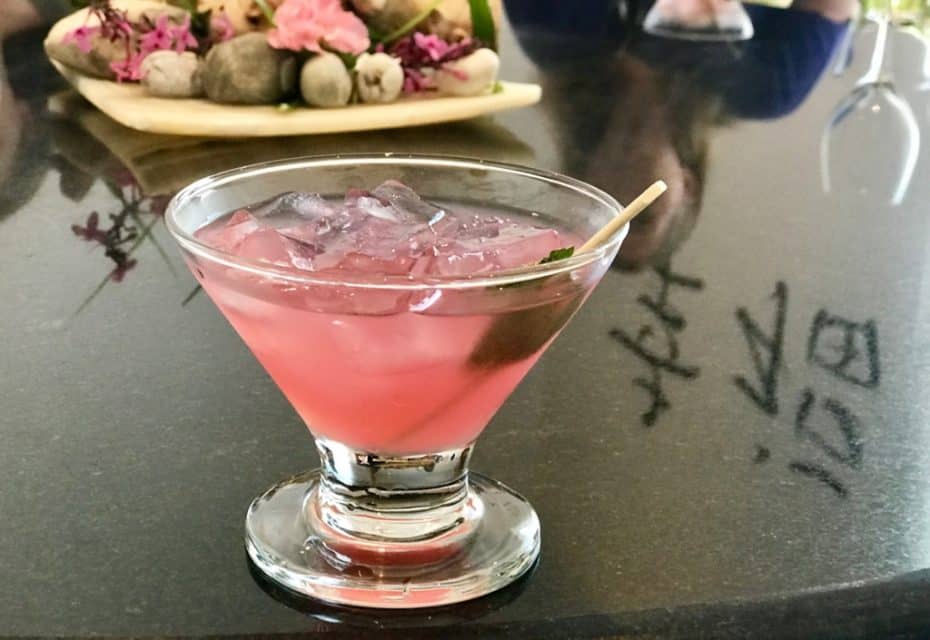 What sets Mateos apart is that this restaurant is like a giant treehouse. It comes with an outdoor terrace plus there are multiple levels to it too. It is perfect for families and backpackers who are looking for a good time. Among the dishes that you should try here are their chicken quesadilla, guacamole, Baja-style fish tacos, and steak fajitas.
#7 Hartwood
Hartwood is an open-air restaurant that lies in the heart of the jungle. One of the reasons why they are among the top restaurants in Tulum is their modern menu. They constantly change their meals depending on the season and availability in the local markets. On a good note, they guarantee that they source local ingredients only to prepare their meals.
Among their hits were snapper ceviche, cheese-flavored ice cream, short ribs, and jicama salad. They cook each meal over an open fire which gives a whole new meaning to sea-to-table dishes. Aside from that, since this restaurant is off the grid, they use solar energy to run their lights, music, and others. You should book a table ahead of time.
#8 Antojitos La Chiapaneca
Antojitos La Chiapaneca is a favorite restaurant among locals which is why it is a good spot to visit. This is where you will find some of the most mouthwatering tacos in Tulum. Although their menu is not as extensive as the others, this shows that they have perfected their dishes.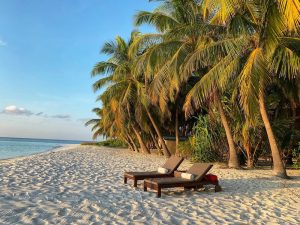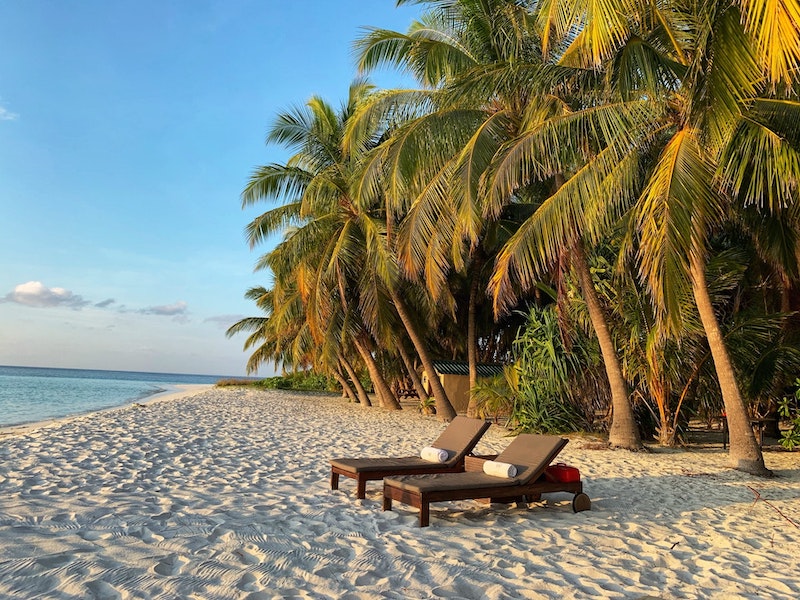 Try their al pastor, chicken, or beef in torta or taco. Understandably, you will want to try them all but start with their house specialty which is their al pastor pork. They marinate the pork belly the entire day before they chop everything before serving to their hungry patrons. Of course, don't forget to choose among their five sauces and toppings to complete your order.
#9 Kitchen Table
The great atmosphere of Kitchen Table is just one of the reasons why it is among the best restaurants in Tulum. The jungle setting and open kitchen design draw the crowd here since it is always nice to see how they cook your food. All ingredients are locally sourced with their meals changing each season.
This restaurant is promoting sustainable living which is why they cook their food on an open fire. The best part is that if you forgot to bring Mexican pesos with you, they accept credit cards, dollars, and cryptos as payment. How cool is that?
#10 Zamas Restaurant
Another great place to dine in Tulum is Zamas restaurant. Aside from being a few steps away from the beach, Zamas makes use of fresh ingredients to prepare their famous Mexican cuisine. It is an excellent place for beachgoers. Especially since they have a wide range of options to choose from. It doesn't matter if you are a vegan, vegetarian, or other, you will find something in their menu to satisfy your hunger.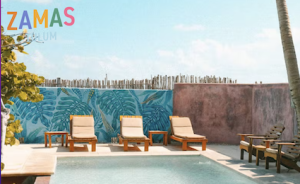 Aside from that, Zamas has a wood-burning oven in their restaurant where they make their tasty crunchy pizza. Their shrimp tacos are among their popular food here and are best paired with a Margherita.
#11 Taqueria Honorio
Taqueria Honorio is the perfect place to grab some tacos while you are in Tulum town as it is a food truck that offers great food. Aside from that, they also serve delicious quesadillas that hit the spot. Their store is open for breakfast to lunch so this is a good place to start your day with. Expect a line in this family-owned business, but you will not wait long to order your food.
Additionally, their menu is not that extensive, and you'll find a variety of meat tacos here. However, the rave reviews left behind by their customers show why they are the go-to place for locals and tourists alike in Tulum.
#12 Sabor de Mar
Seafood lovers should make their way to Sabor de Mar in Tulum Centro. This is one of the best seafood restaurants in Tulum even with its unassuming ambiance. Expect their meals are made from fresh fish and seafood so be sure to add this to your list of restaurants to try out. While you are here, you should start with their seared tuna with yam puree. Their seafood soup has received numerous praises too.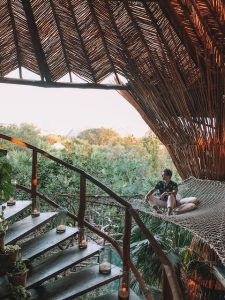 In addition, their tostadas, ceviche, and tartare are huge hits here. If you ask locals or other tourists what they will recommend, they will suggest that you try their volcano tower or their fish burritos.
#13 Gitano
Gitano is one of the best bars and restaurants in Tulum that draws locals and tourists alike. With their fantastic food as well as refreshing drinks. The relaxed atmosphere will put you at ease too. Customers love Gitano because of its mezcal bar. This is where you can choose from a wide range of mezcal cocktails. Of course, this is not the only reason why people flock here! Because the food is scrumptious here as well.
One of the reasons why Gitano is among the list of amazing restaurants is that this beach bar has a jungle vibe to it. If you are looking for a fun night after hitting the beach clubs, this is the perfect spot to end your day. They offer great food, live music, and dancing every Friday and Saturday too.
#14 Arca
If you are looking for high-end restaurants in Tulum, then you found the right place. Arca offers a combination of Mayan and Mexican food in their restaurant but with a contemporary twist. Just like other restaurants in the area, Arca uses open fire to cook their meals for that added flavor.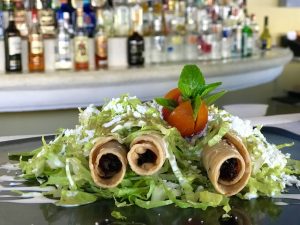 Aside from that, what makes Arca a great spot to dine in is the fact that they work with local farms to supply them with organic ingredients. If you are in Tulum on a day trip, make sure that you try their food here.
---
Interested in More Mexico reading?
Puerto Vallarta:
10 Puerto Vallarta Beaches with No Passport Required
Cancun Area:
Foodie Heaven: Benazuzu, Cancun Mexico
The Ultimate Xel Ha Travel Guide – Riviera Maya, Mexico
Xcaret, Mexico: The Adventure Park You Will Enjoy the Most!
Zihuatanejo:
The Circus is in Town; Zihuatanejo, Mexico
Zihuatanejo, Mexico: Unplugged Paradise
---
More Restaurants to Enjoy in Tulum
Aside from the restaurants mentioned above, there are other options to consider while you are in the area. Let's take a look.
#1 DelCielo
DelCielo is at Tulum Pueblo and is a great option for tourists who are looking for that tropical bistro feel. Their best food here is sliced brioche French toast. Made from orange zest then fried in butter. They smother it with maple syrup and coconut flakes too. You can have one of their fresh juices to wash away the richness of the food here.
#2 Rosa Negra
Rosa Negra is a clubby restaurant that you can head out to after staying in the best hotel in the Zona Hotelera. Aside from the classy ambiance, their food is to die for as well. For example, their Kobe beef and the lobster tail combination are surprisingly good! As well as their Wagyu beef.
#3 El Camello Jr.
This is one of the best seafood restaurants that you will find in Riviera Maya. Thanks to its location near the Caribbean Sea, they have easy access to fresh seafood all the time. Their ceviche and shrimps are quite popular here as well as their tortillas with spicy sauce.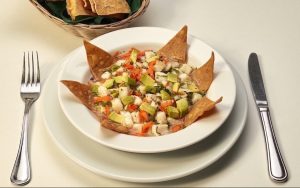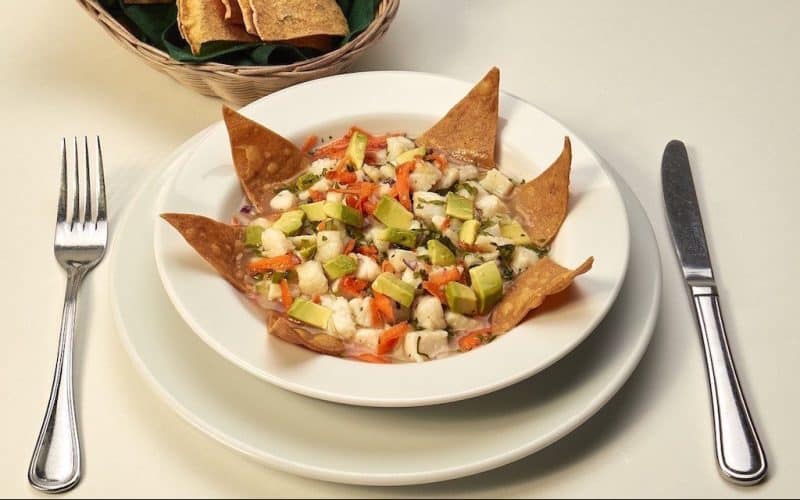 #4 Casa Banana
Casa Banana is an open-air restaurant that has a covered patio and shaded terrace lit by hanging lanterns. The food here is mostly of Mexican origins like their guacamole which is one of their best sellers. In addition, their meats and fresh seafood are worth sampling too.
#5 La Zebra
A trip to the beach road of Tulum will not be complete without staying in La Zebra Hotel and Restaurant. Aside from its vibrant lodging, expect the finest Mexican meal there is. If you want to go on a gastronomic journey, their eight-course meal is worth trying.
Wrapping it Up!
Regardless of whether you are staying in the local community of Aldea Zama or visiting Tulum from Playa del Carmen, sampling the restaurants in the area is a must. They have a wide range of old and new restaurants that are sure to hit the right spot in your belly.