Tourists know that if you want to go on a snorkeling adventure, you should head out to the Florida Keys. You will find it in the southernmost part of the continental United States. Aside from the stunning turquoise waters, it is also home to the third-longest barrier reef in North America. In addition, you will find the only tropical coral reefs in the United States. Snorkelers of all levels are welcome here. As the underwater world is teeming with marine life that you don't want to miss.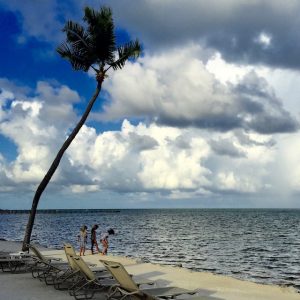 ---
What's in this post:
hide
The Best Snorkeling Spots in Key West
---
---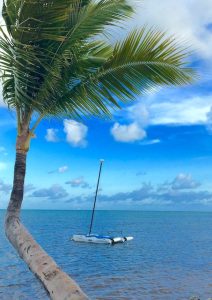 If this is your first time going snorkeling in the Florida Keys, you are probably wondering where the best snorkeling spots are. Listed below are the best spots to head out to. Based on their location in Key West peninsula.
Upper Keys
#1 Molasses Reef
Molasses Reef is six miles from Key Largo. Aside from that, it is home to a variety of fish. Things like elkhorn, brain coral, colorful tropical fish, and goliath grouper. The abundance of underwater life, as well as its easy access, are just a few reasons why this spot is popular. No wonder dozens of locals and tourists alike flock here. Aside from that, there are several dive shops that take scuba divers and snorkelers to the area. Just like in the case of Sea Dwellers.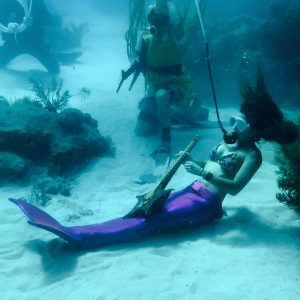 #2 John Pennekamp Coral Reef State Park
John Pennekamp Coral Reef State Park is one of the top spots for snorkelers of all ages. It covers 70 nautical miles. Aside from being the first underwater park, it is home to vibrant sea life. Plus living coral reefs. Snorkelers will have a field day after seeing various corals here. For example, you will find star coral, sea fans, sea fingers, and brain corals.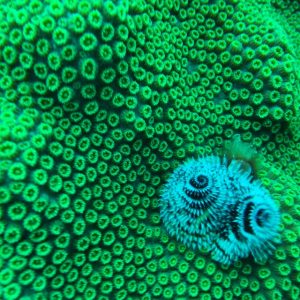 Meanwhile, you can go on a guided boat tour. Wherein you will be taken to the protected shallow reefs. Guides can bring you face-to-face with the famous Christ of the Abyss statue. This is a replica of Jesus Christ in the Mediterranean Sea. This statue is submerged in 25 feet of water and is one of the highlights of the tour here. In addition, you should also check out Cannon Beach which is also popular for snorkeling and glass-bottom boating.
Middle Keys
#1 Sombrero Reef
Sombrero Reef is just south of Pigeon Key. In addition, it is within the Sombrero Key Sanctuary Preservation Area. Coral formations come up to ten feet from the ocean floor. You can add this to one of your afternoon trips to Florida. Aside from that, you can bring your soft drinks onboard your boat if you like to hydrate yourself. Of course, it is always a good idea to wear your water shoes to avoid slipping.

#2 Alligator Reef
Going on a boat tour to Alligator Reef is the best way to approach it. In fact, you will not have a hard time finding this location. This is because of the 136-foot-tall lighthouse that stands north of the reef. Aside from that, the crystal clear waters here are teeming with life.
Among the animals that you will see here are amberjack, barracuda, parrotfish, nurse sharks, and angelfish. Also, there are dolphins, spotted eagle rays, moray eels, as well as sea turtles here too. You might even spot a spiny lobster peering from the cracks and outcrops here.
Lower Keys
#1 Fort Zachary Taylor Historic State Park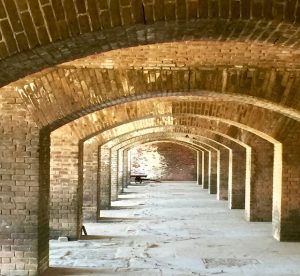 Fort Zachary Taylor Historic State Park is a great spot for tourists who want to go snorkeling in Key West. You will find this at the southernmost point of the Florida Keys. And it boasts one of the historic civil war forts. In fact, this fort was built in 1866 and still stands today. You don't need to go on a boat trip to reach this destination. You can just walk into the warm water to start snorkeling. Aside from that, you can either bring your own gear or rent snorkel gear directly from the park.
#2 Looe Key
Looe Key in the Big Pine Key Florida is just eight nautical miles away from Bahia Honda State Park. Aside from that, it is home to a protected coral reef that is teeming with marine life. In fact, apart from the corals, you will encounter star and elkhorn, grunts, angelfish, and even sea turtles. The tours depart from Bahia Honda State Park to get here.
#3 Fort Jefferson and Dry Tortugas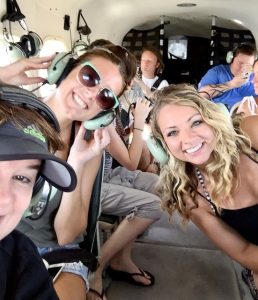 If you are looking for a great place to go snorkeling, why not start at the Dry Tortugas National Park in South Beach? You will need to board the Yankee Freedom III since it is the official ferry of the Dry Tortugas. Aside from that, you will experience an eco-friendly tour on board this ferry. This boat will take you to the Fort Jefferson National Park. Or like us, you could ride a helicopter there! You will find remnants of the civil war jutting from the sandy beach.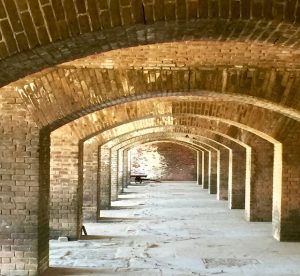 Meanwhile, first-time snorkelers can start at the shallow waters nearer to the beach. Even here you will encounter a variety of fish. Once you get the hang of your snorkeling gear, you can venture out into deeper waters. There you will see thriving corals and stunning sea life. Keep your eyes open for sea stars, soft corals, and queen conchas here.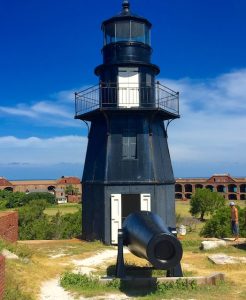 Additionally, the Yankee Freedom III provides complimentary masks, snorkels, and fins to its guests. Meanwhile, you can head out to the Key West National Wildlife Refuge too. In fact, this is a great spot if you want to see more wildlife. You can visit Cottrell Key if the waters from the Atlantic Ocean are a bit rough.
#4 Bahia Honda State Park
Meanwhile, this state park is ideal for camping and snorkeling. Aside from that, guests can do a variety of water sports here from swimming to snorkeling, to fishing, to cycling and boating. You name it. You will find this park at mile marker 37 and is one of the more popular tourist destinations in the area.
More Snorkeling Spots to Enjoy
With the Florida Keys being the only living barrier reef, it is safe to say that there are plenty of snorkeling spots to visit. Aside from those mentioned above, you should add these to your list too.
Florida Keys National Marine Sanctuary
The Florida Keys is the only national marine sanctuary that allows an artificial reef in its area. In fact, the Florida Fish and Wildlife Conservation are among those that run an active artificial reef program in the Gulf of Mexico and the Atlantic Ocean. Aside from that, there are more than 300 active artificial reef permits here.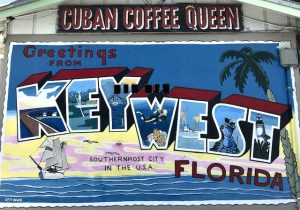 What makes this Florida reef the perfect place to snorkel is its great visibility. In fact, this coral barrier reef draws tourists and locals alike. However, make sure that you are careful when snorkeling here. Among the snorkeling spots to visit here is the Eastern Dry Rocks. Here you can explore both sandy as well as coral reef areas.
Key West Marine Park
Meanwhile, Key West Marine Park is an ideal spot for beginner snorkelers. It is home to patch reefs, as well as a variety of corals, and sea creatures. In addition, guided tours will usually include a trip to the sponge garden which is fascinating to see. Aside from that, Higgs Beach is the best spot to go snorkeling since it is here where you will spot sea urchins, hogfish, starfish, and other marine life.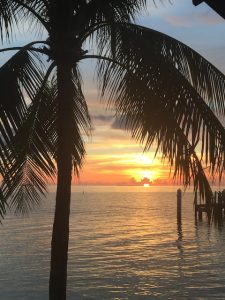 Sand Key Lighthouse
Sand Key is another option to consider as its blue waters are home to a wide array of sea creatures that you can spot through snorkeling or diving. In fact, beginners should keep to the northwest side of this key. Aside from that, this small island can be spotted through its light tower which can be seen from a distance.
Wrapping It Up!
The Florida Keys has much to offer its guests regardless of whether they just want to sit back and relax on the beach or not. In fact, one of the best things that you can do here is to immerse yourself in the natural habitat of marine life here through snorkeling or scuba diving.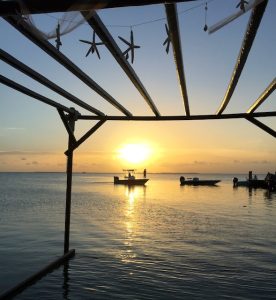 Fortunately, there are several keys that fall under the best snorkeling spots in the Florida Keys. Ones such as the few above. Some of these areas offer free parking and beach explorations for everyone. All that you have to do is to choose the best shore to start your snorkeling adventure. And you are good to go.