The Florida Keys is a haven for snorkelers and scuba divers alike. It covers almost 3,000 nautical miles of marine sanctuary that is home to more than 6,000 species of marine life. Aside from that, there are plenty of shipwrecks in the area that draw divers all over the world. Let's not forget that it is also here where you will find the third-largest barrier reef on the planet. Of course, with Florida surrounded by the Atlantic Ocean, the Gulf of Mexico, and Florida Straits, you can expect a whole new world under the seas for you to explore.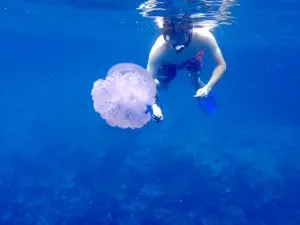 ---
What's in this post:
hide
Top 10 Best Dive Shops Near Key West, FL
---
---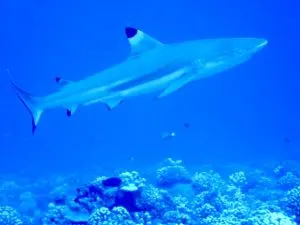 In the Keys, new divers and experienced divers are welcome to explore the world underneath the waters. It doesn't matter if you are here for the biodiversity or for shipwrecks or even man-made wonders. For sure, choosing the Florida Keys as your next destination is a decision you will not regret.

Best Key West Dive Shops to Choose From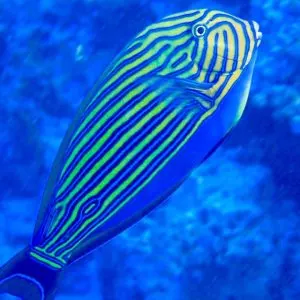 Key West does not disappoint when it comes to snorkel trips and dive sites since there are dozens of areas to choose from. However, if you are not sure where to begin, why not start with dive shops instead? Here are a few that you can add to your list of options if you are planning a dive trip in the Keys.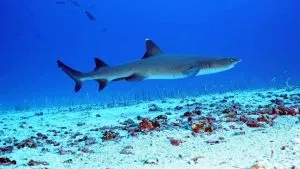 #1 Islamorada Dive Center
The Islamorada Dive Center is at the Postcard Inn Beach Resort and runs diving tours in more than 40 dive sites in Islamorada. The island is well-known for sportfishing and diving too. Among the highlights of the dive here is The Eagle which is a Dutch freighter that sits in 110 feet of water.
Aside from that, you can also visit the Alligator Reef since it is one of the largest reef systems in the area. It is home to more than 500 species of fish that you don't want to miss. Also, it is not that hard to spot this area since there is a 136-foot tall lighthouse nearby. On the other hand, if you prefer to remain on the surface, then book a snorkeling trip to Pickles Reef. There are plenty of tropical fish and sea creatures here that you can take photos of.
Other favorites that this dive shop can take you are Hens and Chickens Reef, Davis Reef, and Crocker Wall. If you are looking for a place to stay, the Holiday Isle is a good option to start with.
#2 U.S 1 Dive Center
U.S. 1 Dive Center is a relatively new dive shop that caters to personalized small group dive trips. It boasts of a six-pack custom dive boat that is comfortable to guests and crew alike. This dive shop is just a half an hour boat ride from the Looe Key reef. If you want to explore Big Pine Key and the Lower Keys then this dive shop is a good option.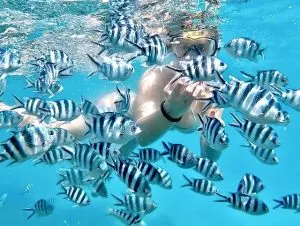 Among the dive spots that you can explore here is Looe Key. Which is a 5.5 square mile of the protected reef. It got its name from the frigate that sank here back in 1744. Although the wreck is no longer here, the coral reef here is quite stunning and plays home to a wide array of sea creatures and fish too.
If you are into wreck dives, you can check the Adolphus Busch Sr. This is a 210-foot freighter that remains intact and submerged in 100 feet of water. Your skill level as a diver should be high already before tackling this wreck.
#3 Southpoint Divers
Southpoint Divers lies in the heart of the Old Town in Key West. Its fully-stocked shop is a haven for snorkelers and diving enthusiasts. Especially those who are looking for a great experience of the best dives in Key West. Aside from that, Southpoint Divers continues to be voted as the number one dive shop in Key West. And with good reason.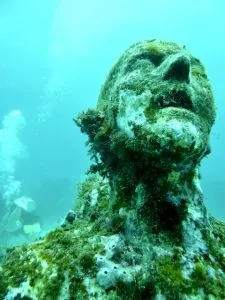 It has been operational since 1991 and has a wide range of snorkel and dive essentials on hand. In addition, you can also get PADI Open Water Diver Certification here. Southpoint Divers is a PADI 5-star dive center that provides a variety of resort courses including Dive Master.
This dive shop can take you to the Florida Keys National Marine Sanctuary. Which is known to be the only living barrier reef in the United States. In addition, you can also visit the Vandenberg wreck. It is the second-largest artificial reef on earth. Their customized dive boats come with a camera table, freshwater showers, and plenty of storage space.
#4 Dive Key West, Inc.
Dive Key West, Inc. is the largest full-service dive shop that you will find in the Florida Keys. You can book a dive or scuba trip to the Florida Keys National Marine Sanctuary with them too. Aside from that, they offer wreck dives, night dives, as well as inner and outer reefs exploration.
Exploring the southernmost city spells a great adventure for snowbirds who flock to Key West. In fact, there are several sites that promise an awesome dive here. First, there is the Sand Key islet which is known for its calm waters and abundance of corals. This area can be found thanks to the 110-foot light tower.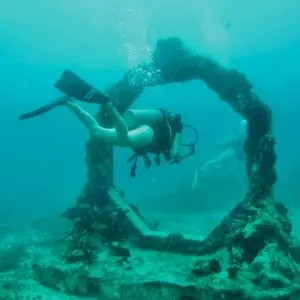 Second, there is Gen. Hoyt S. Vandenberg. Which became an artificial reef where you'll find a wide array of plant and animal species. Third, Joe's Tug is a 75-foot tug submerged in 65 feet of water. Divers of all skill levels are welcome here.
#5 Divers Direct
Meanwhile, Divers Direct is one of the best Fort Lauderdale and Key West scuba diving shops that you can head to. It caters to locals and tourists out to enjoy the beauty of the coast of Key West. After all, with the Florida Keys connected to the mainland through the Overseas Highway, the influx of tourists grew over the years. This is why they have stocked their shop with various scuba diving products at the best prices.
After getting your gear from Divers Direct, why not start exploring the best diving spots in the area? You can start with the Cayman Salvager. Which was once a Coast Guard vessel seized by the government because of carrying Cuban refugees. The Cayman Salvage Master sank to its resting place today even before it was supposed to be taken elsewhere to become an artificial reef.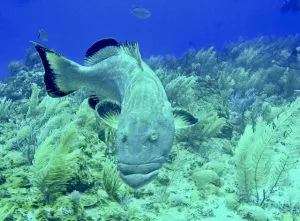 Among the marine life that you will see here are bar jacks, silversides, and moray eels. You might even spot a goliath grouper here too. Take note that a strong current is known to appear here. Make sure that you pay attention to your guide while you are out exploring the depths.
---
---
#6 Keys Diver
Keys Diver is another Key West scuba dive shop that you can book. Especially if you want to explore the beauty of the seas. Their dive boats will take you to the Sanctuary Preservation Area in Florida Keys National Marine Sanctuary. But also to other known diving and snorkeling spots too. In fact, one of these is the John Pennekamp State Park. This is where you will have plenty of fun exploring the beauty that lies beneath.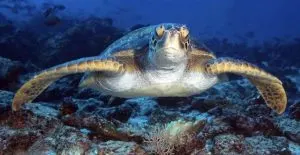 This company services the Key Largo area. And even offers private scuba diving charters for a more personalized experience. Additionally, they offer refresher courses on scuba diving. As well as a SCUBA program for newbies too. The best part is that they cater to groups of up to 16 people. And still, guarantee the best time out in the open waters. In fact, you will have complete control over your dive experience with them. This is a five-star career development center where you can expect the best service available.
#7 Sea Dwellers Dive Center
Sea Dwellers Dive Center is a full-service dive center that will take you to explore the beauty of Key Largo. In fact, their dive sites are among the best in North America year-round. Since you are in the best place to go diving in the country. It is only fair that you put your trust in an established dive shop near Key West. Sea Dwellers offers a wide range of services. Eveything from Resort Vacation Packages to diving charters.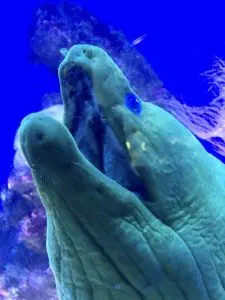 Additionally, Sea Dwellers specialize in scuba instruction to ensure that their guests will be skilled divers after. They do this by giving their students more pool and open water diving hours. No matter what your skill levels are. They have dive sites that will match you. Among these are French Reef, Molasses Reef, and Spiegel Grove Wreck just to name a few.
#8 Finz Dive Center
Finz Dive Center offers the fastest dive boat and professional staff in the area. Their smaller boats fit six people comfortably. Plus they provide better dive spots too. After all, you will not feel crowded as you go snorkeling or diving in any of their diving sites. This is important because you will have better visibility while exploring the coral barrier reef.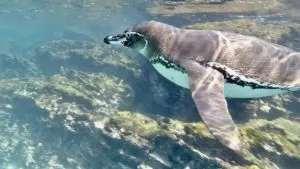 Meanwhile, this dive center is just one of those shops that have a permit to enter the Dry Tortugas National Park. Among the sites that you will see are the Bat Caves, Sherwood Forest, Dantes Inferno, and The Maze. You can also go for their reef dive experience. It is among a patch reef where a licensed divemaster will take you to the best sites.
#9 Horizon Divers
Another dive shop that you can book in Key West is Horizon Divers. It doesn't matter if this is your first time going diving or if you are an experienced diver already, you will find the best underwater adventure with them. In fact, they have more than 100 dive sites that you can choose from on your trip here. The best part is that these dive spots are just a short drive by boat from the shore. This means that you will have more dive time in your hands.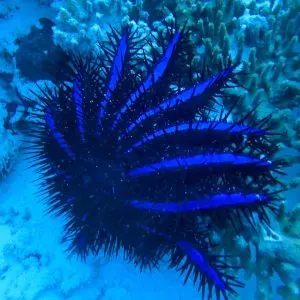 Do try their night diving among the shallow reefs with plenty of bottom time for you to enjoy. Make sure that you bring an underwater camera with a flash to capture the beauty underwater. You should call ahead of time to book your night dive. Aside from that, Horizon Divers also offer snorkeling to guests who want to remain on the surface of the water. Even from above, you will be able to see impressive sights like Christ of the Abyss.
#10 Sail Fish Scuba
Aside from being a top-rated scuba diving shop, Sail Fish Scuba also offers snorkeling and diving services in Key Largo. Unlike other shops where you will have to pay for a PADI instructor and guide to go with you, you will get one here free of charge. Book any of the tours that they are offering and you will soon be on your way to exploring the secrets of the deep.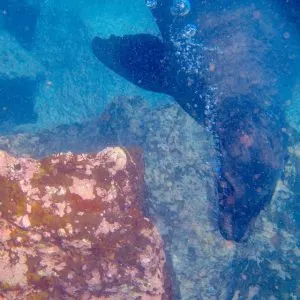 Among the dive experiences that they offer here are artificial reef dives and historical wrecks. You can also explore the wonders found in the third-largest barrier reef with them. Here you will find a wide array of sea creatures and corals like sea fans, including various types of fish too. Additionally, this dive shop offers easy access to Molasses Reef which is one of the popular dive spots in Key West. You will find an impressive selection of fish here that you should take photos of.
Wrapping up Scuba Diving!
The Florida Keys is a tourist hotspot not just because of its gorgeous beaches, but also for its dive spots too. Divers all over the world often make their way here to immerse themselves in the sun, sand, and sea. What better way to understand the beauty that is the Florida Keys than exploring what lies beneath the sea? After all, this is where Mel Fisher found the Atocha shipwreck which launched Key West as one of the best diving spots in the world.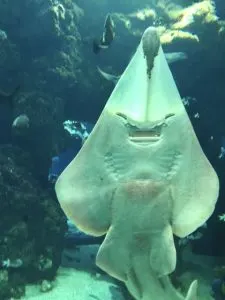 Fortunately, there is no shortage of dive shops in the Florida Keys. In fact, you may have a hard time choosing which among these dive stores to book your dive trip with! The ones listed above are just for starters. Of course, there are other ways to enjoy the beauty of the Florida Keys such as going on a sunset cruise. Whatever you choose, there is no doubt that you will fall in love with the grandeur of the Key West.