Tourists from across the globe are eyeing Mexico as their next travel destination now that countries are removing travel bans. This is not surprising since Mexico is rich in tourist attractions that will fit all kinds of travelers. Aside from that, there are several gorgeous beaches here where you can enjoy all kinds of water activities like seeing dolphins in the wild, snorkeling, or scuba diving. But where should you start?
---
What's in this post:
hide
Puerto Vallarta Snorkeling:
The Best Places To Go
---
---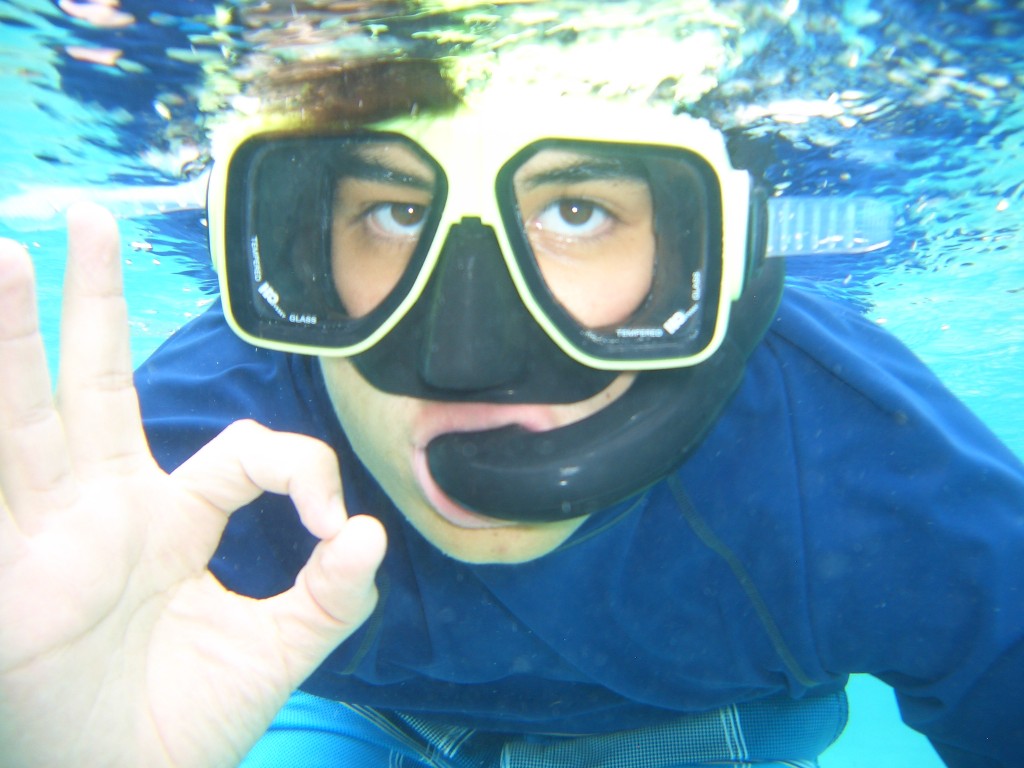 If you are looking for a great snorkeling destination, then a trip to Puerto Vallarta is what you need.
What You Need to Know About Puerto Vallarta
Puerto Vallarta is on the other side of Mexico from Cozumel Island. It is on the Pacific Coast of Mexico with the Sierra Madre Mountains providing shelter to it. Aside from that, the coast of Puerto Vallarta gives you a view of Banderas Bay on the Pacific Ocean. There are some great places to shop or hop on hop off bus if you wish.
What's great about Puerto Vallarta is there is an abundant array of marine life. In fact, there are more than 500 species of tropical fish here. Which include marlins, tunas, and manta rays just to name a few. Keep your eyes peeled for sea turtles, starfish, dolphins, and whales as well.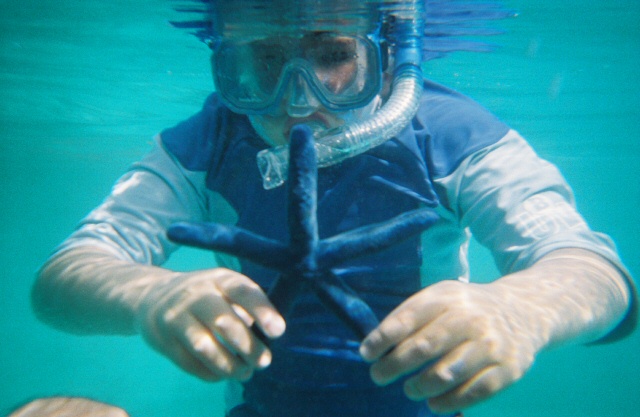 The climate in the area is mostly tropical all year although there are rare occasions when there is rain. The winter months usually attract plenty of tourists. On the other hand, booking your Puerto Vallarta trip during the summer months is a good idea because there will be fewer people to worry about. Whatever season you decide to visit this beautiful tourist hotspot, make sure that you go snorkeling here.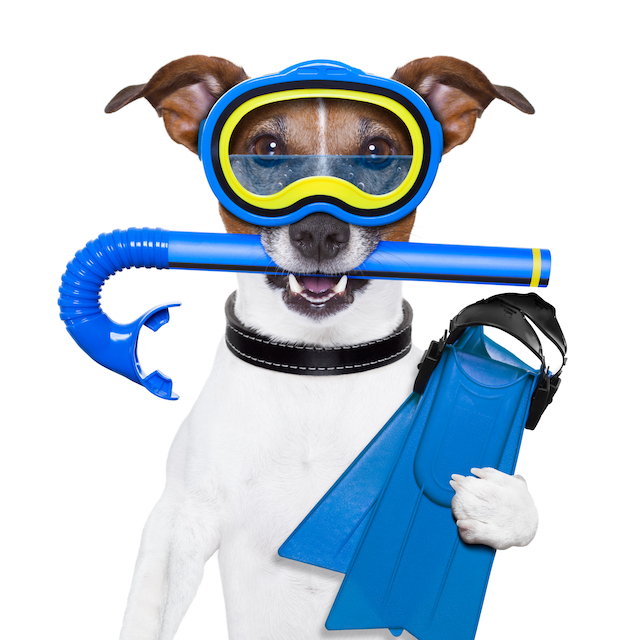 Best Snorkeling Spots in Puerto Vallarta
If you are thinking of heading to Puerto Vallarta on your vacation, always make it a point to go snorkeling in the open water. In fact, you should join a snorkel tour here so you can find the best spots in the Bay of Banderas to explore. The question now is, where are the best places to go snorkeling in Puerto Vallarta?
#1 Los Arcos National Marine Park
The Los Arcos National Park is twenty minutes from the town of Puerto Vallarta and on the Bay of Banderas. It became a protected marine preserve in 1984 because of the abundance of sea life here. Aside from that, you can see the rock formations from Puerto Vallarta. But to truly appreciate their beauty, you need to head out to them. The good news is that there are several snorkeling tours that you can join.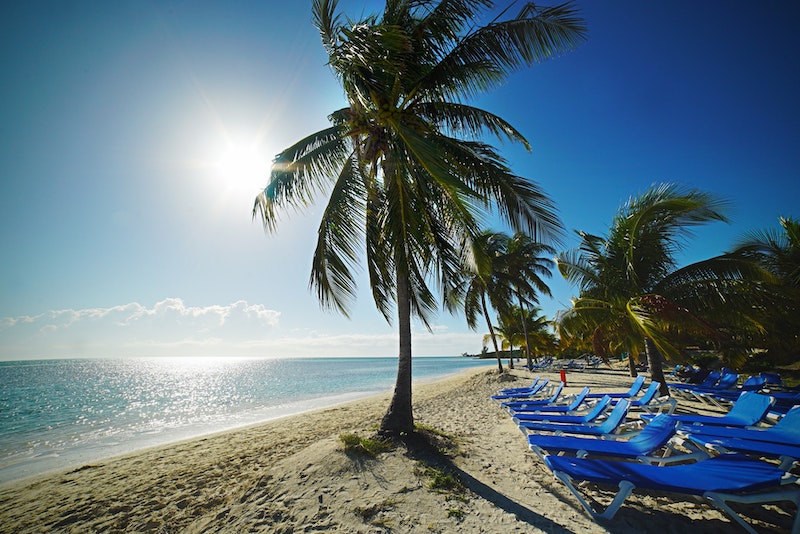 Meanwhile, the water temperature here is quite warm making it suitable for swimming, snorkeling, and scuba diving. Aside from that, the stunning blue water of Los Arcos gives you a good view of the marine life underneath. Among the sights that you will see here are coral reefs, moray eels, sea urchins, sea turtles, eagle rays, and trumpetfish. Take note that this is a popular spot for tourists so you might want to time your trip here ahead of the crowd. Depending on your tour operator, the price can range from $62.00 upwards. If this is your first time in Vallarta, this should be your first stop.
#2 Majahuitas Cove
Majahuitas Cove is on the south side of the bay and is accessible from Marina Vallarta in under an hour. Aside from that, this is a great place to be for tourists who want to avoid the crowd. Beginner swimmers and snorkelers will be more confident here because the waters here are calm.
Bring your snorkel gear when you can or rent one if you like. After all, you don't want to miss the thriving underwater life here. In fact, you can see a spotted eagle ray, a giant damsel, or parrotfish here. Take note that jellyfish thrive here too so keep an eye out.
Locals frequent this cove but it is gaining attention among tourists who want to explore Puerto Vallarta. Your best option to enjoy the cove is by joining boat tours to this location. In fact, if you are looking for a fun way to explore this place, you can even ride a pirate ship. This trip comes with various pirate challenges to do along the way. Also, don't forget to make time to see the beautiful waterfall of Yelapa.
A snorkeling tour here can cost you around $40.00 for six hours' worth of exploration. On the other hand, if you want to rent a private boat here, check the luxury yacht tours. The price can start from $119 upwards plus you can enjoy their open bar as you head back home.
#3 Las Islas Marietas
The Marietas Islands National Park is an hour away from Puerto Vallarta. One of its main draws is the Blue-Footed Booby. Aside from that, the water conditions here are better compared to Los Arcos. This is why, if you are looking for the best visibility this is where you should go.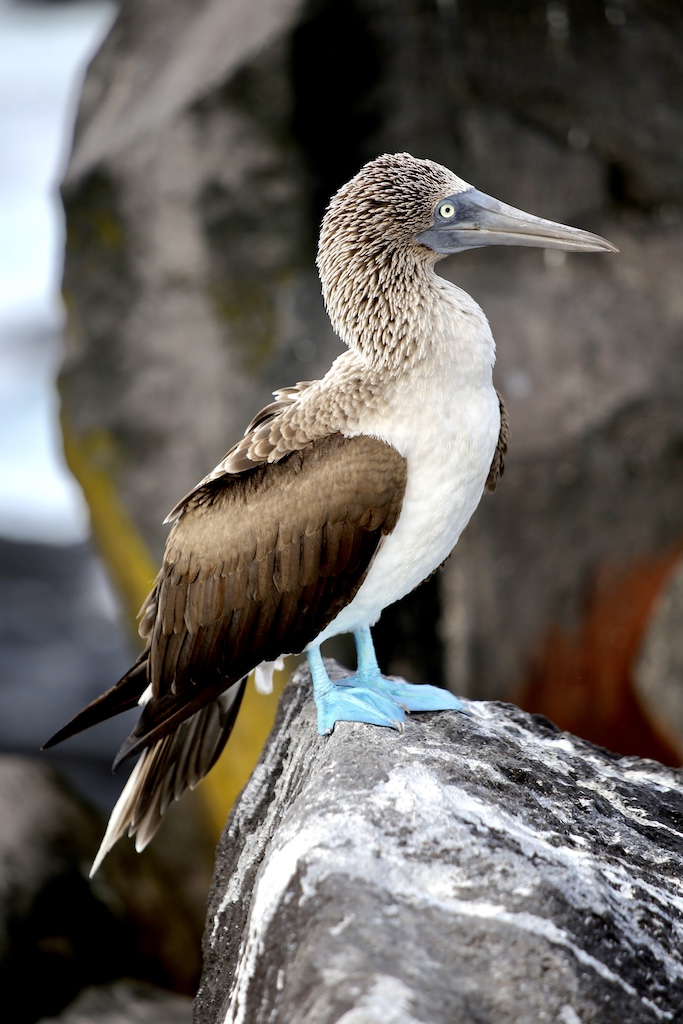 Among the sights that you will see here are damselfish and giant manta rays. In fact, this area is somewhat similar to the beauty of the Galapagos Islands because of the wide array of sea creatures here.
In addition, the island is home to the famous Hidden Beach. You can reach this by going through a tunnel when the sea conditions are good. The crater that you will see here appeared during the high 60s because of bomb testing. Fortunately, they discontinued it because of numerous protests.
Recently, the Mexican government shut down the island from tourists because of the harm it was causing to the ecosystem. There are restrictions still in place but you can take a look at snorkeling tours to see when the best time of year to visit is. For example, if you want to see humpback whales, you should visit here during the winter months for the whale season.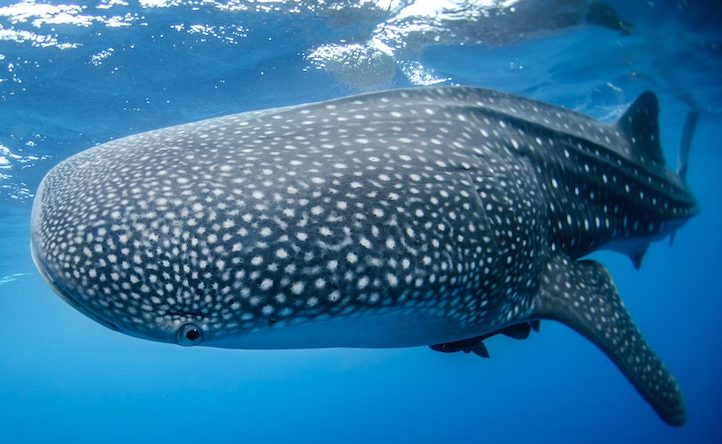 #4 Las Caletas
The secluded beach of Las Caletas is also on the south side of Banderas Bay and accessible by boat. However, this is private land which means that only one boat company operates here. If you don't mind joining a guided tour then you'll definitely have a unique snorkeling experience here.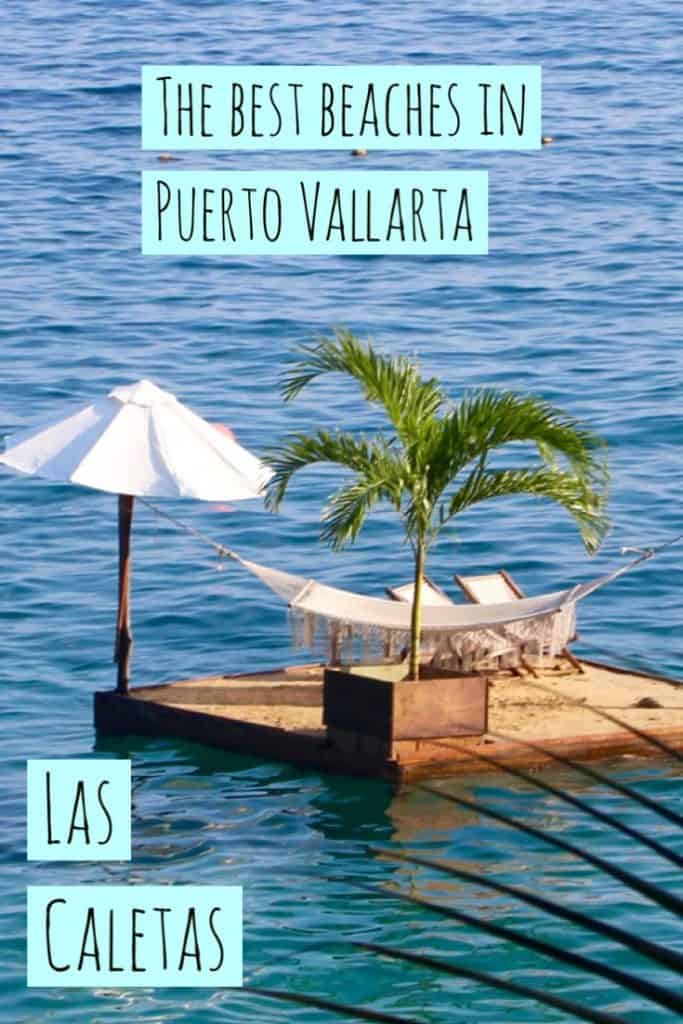 There are three beautiful beaches here that you can explore at your leisure. Aside from that, you can also spot numerous colorful fish and sea lions even. There are other activities here aside from snorkeling like paddleboarding, kayaking, and even scuba diving. If you plan to go on a day trip here, look for the Las Caletas beach hideaway tour for only $149.
You can even take a Rhythms of the Night cruise. At the end of the night, you might not want to leave this idyllic spot. Don't worry, we understand.
#5 Colomitos Beach
If you are looking for a unique experience in Puerto Vallarta and away from the crowd, you should check out Colomitos Beach. A boat ride here will take less than an hour. Aside from that, you can also traverse the jungle to this secluded spot.
On a good note, you will not find this spot listed in popular tours in Vallarta which is a plus if you want some peace and quiet. All that you have to do is to hire a panga or one of the smaller boats from the marina to take you here. However, the price is a little steep if you travel from Puerto Vallarta. You can head to Boca de Tomatlan then take a boat here for a cheaper fare.
Aside from Colomitos Beach, you can also visit Las Animas Beach which is a two-hour hike. Here you will find more dining options to satisfy your hunger.
Explore Puerto Vallarta and More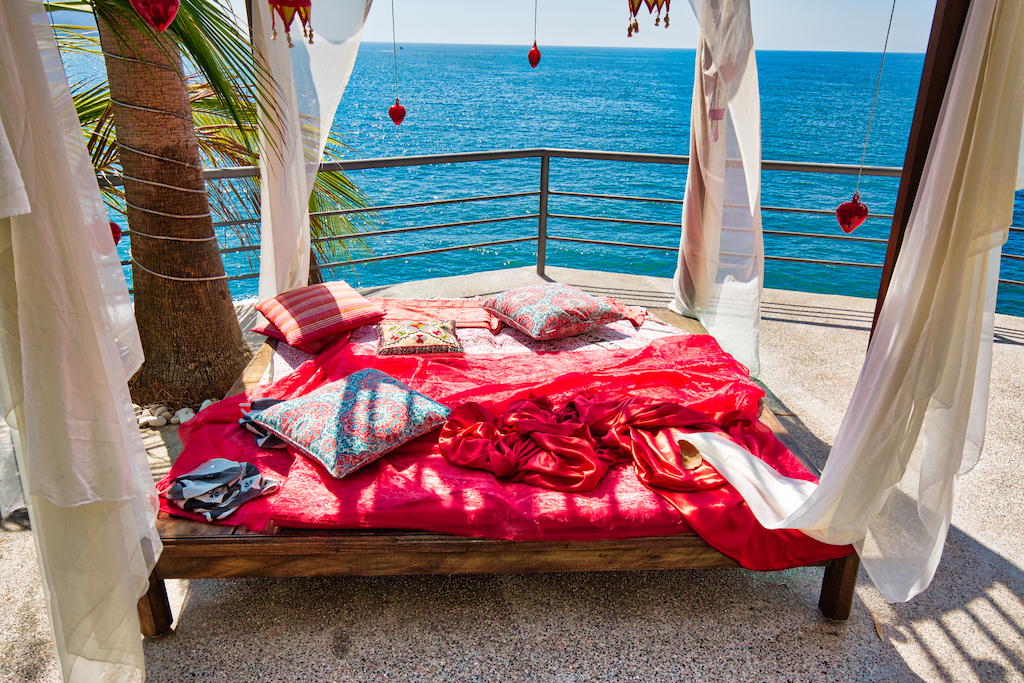 There is no shortage of beautiful places to see in Mexico. Aside from Puerto Vallarta, you can check out other small islands in the area. If you are looking for the best tours that guarantee a great time in Puerto Vallarta, why not start with the Banderas Bay cruise?
Aside from Puerto Vallarta, you can also head to Nuevo Vallarta or see the historical town of San Blas. You can also go on a day tour to see a charming fishing village in the area. Furthermore, you can also book a boat trip with a marine biologist to see the whales up close.
Regardless of whether you are on a snorkeling trip with a small group, on a cruise, or on a private tour, there is much to see and do in Puerto Vallarta and its neighboring towns. Make sure that you check the weather conditions prior to visiting here to see more of Vallarta's natural beauty.