Are you thinking of doing something new after being cooped up at home for two years? If you are ready to head out where the crowds are gathering, why not go camping instead? The best campgrounds that you will find in Northern California. Most focus on the different environments that you will find in this state. You can pitch your tent under the redwood groves or over volcanic active areas if you like. Aside from these, you can also spot fern canyons, sandy beaches, and even the Golden Gate Bridge.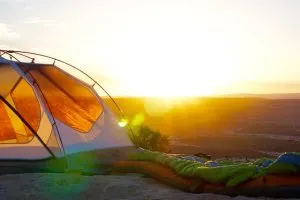 ---
14 Best Campgrounds in Northern California
---
---
Most of the best places where you can camp are within national or state parks. For example, there is the Redwoods National Park where you will find the last of the old-growth redwoods across the globe. Aside from that, you also have the Lassen Volcanic National Park. Which is perfect for those who are traveling on an RV. On the other hand, if you want to go lake camping, look for artificial and natural reservoirs in the state.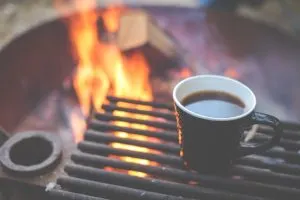 Best Camping Spots to Visit in Northern California
Those who live in Northern California grew up doing outdoor recreation most of the time. This is not surprising since they are near the best camping sites. If you are thinking of going out and immersing yourself in the beauty of nature, you should. Or want to have easy access to a sandy beach, you should start with these popular spots.
#1

Jedediah Smith Redwoods State Park Campground
Jedediah Smith is one of the three state parks. It is jointly operated with the Redwoods National Park. These state parks make up the northern area of Redwood County in California. Aside from that, Jedediah Smith boasts 89 campsites that are open to tents and RVs.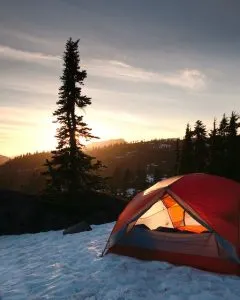 It is open year-round which is why it is one of the favorite spots of campers. In addition, it is near Howland Hill Road. Photographers and anglers can make their way to the Wild and Scenic Smith River. They have flush toilets and coin-operated showers in the area for guests who will stay overnight.
#2 Manzanita Lake Campground
If you are in Lassen Volcanic National Park, you should make your way to Manzanita Lake. This is, by far, the largest of the camping sites that you will find here. It provides you with easy access to the lake. Which is one of the reasons why people flock here during the summer months. There are other camping grounds in the area like Warner Valley and Butte Lake.
You can also make your way to Summit Lake South Campground. It is just a short walk from Summit Lake, Plus it is near the Lassen Peak Trail. For those who are not familiar with the Lassen Volcanic National Park, it is home to 300 active volcanoes. These include Cinder Cone and have hydrothermal features.
#3 Russian Gulch State Park Campground
Meanwhile, two miles north of Mendocino, you will find the Russian Gulch State Park. Aside from the trail-lined bluffs and tidal features. Just like the Devil's Punchbowl, you will find 26 RV and tent sites here.
These campgrounds are near the Russian River. Which gives you a good view of the waters. In addition, there are plenty of natural wonders to see on this site. For example, there is the Mendocino Headlands State Park which gives you ocean views from the bluff.
#4 Castle Crags State Park Campground
Another great place to add to your list of campgrounds to visit in North America is Castle Crags State Park Campground. What makes this a popular spot among campers is the Shasta-Trinity National Forest. It surrounds the city of Mount Shasta. This is one of the national forests that you will find in Northern California.
Aside from that, there are several activities that you can do here. Things such as camping, hiking, as well as fishing. In addition, the campgrounds have running water and showers for those who will stay longer. Just make sure that you make a reservation. Especially during the peak season.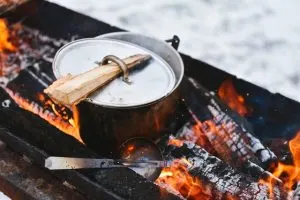 #5

D.L. Bliss State Park Campground
D.L. Bliss State Park is the perfect place for those who want a quick getaway from the city. Aside from being less than 20 miles from Tahoe City and a 13-minutes drive from South Lake Tahoe. This state park is one of the best options for residents in the area. This is not surprising since there are 250 campsites to choose from. Many of which are often booked during the summer season. In addition, each campsite has picnic tables and fire rings. If you are looking for other options, you can also check out Meeks Bay Resort and Emerald Bay State Park.
#6

Big Basin Redwoods State Park
Another campground that you will want to visit is the one in Big Basin Redwoods State Park. This is one of the beautiful places that you can head out to in Northern California and with good reason. It boasts 18,000 acres worth of old and recovering redwood forest. The highest point has a 2,000 feet elevation. But this can vary depending on where you are in the park.
In addition, this century-old park has 800 miles of trails that you can explore alongside giant trees, creeks, and waterfalls. Also, some of the trails here connect Big Basin to Castle Rock State Park. As well as the eastern portion of the Santa Cruz Mountains. Fortunately, there are hiking areas that you can get to easily. That way you will have more privacy while exploring the beautiful park.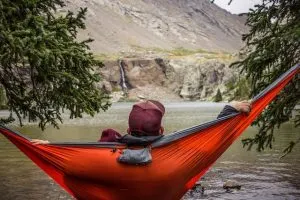 #7 Gold Bluffs Beach
Gold Bluffs is a special place that you will find on the North California coast. Aside from the towering trees around it, the landscapes are stunningly different. Apart from the impressive ocean views, Gold Bluffs Beach is also near Fern Canyon in the Golden State.
This is one of the best hikes that you will find in Redwood National and State Parks. Make sure that you bring your water shoes with you. Especially when exploring Fern Canyon since you will be traversing a creek. However, larger vehicles will not be able to reach the campsite since the roads are narrow. You should leave your RVs in the parking lot. Then make your way to the campground on foot if you are able. Or opt for a smaller vehicle instead.
#8 Sequoia and Kings Canyon National Parks
Kings Canyon National Park is home to the largest grove of sequoia trees on Earth. Thanks to its unique rock outcroppings, deep valleys, and sky-high trees, John Muir once called it a rival to Yosemite National Park. Yosemite is a UNESCO World Heritage Site. This is also another option to consider for campers. Kings Canyon sits beside the Sequoia National Park and has two distinct parts. Which is Grant Grove while the other is Cedar Grove.
Those who head out to Grant Grove should take snaps of the stunning sequoia trees. Of course, marveling at these beautiful trees is not the only activity you can do here. You can also go horseback riding, camping, and hiking just to name a few. Afterward, go and visit the Sequoia National Forest where you will find the tallest trees in the state.
#9

Pfeiffer Big Sur State Park
Coastal redwoods, as well as scenic views of the river, are a few advantages to setting up camp at Pfeiffer Big Sur. Just off Highway 1, this state park is a popular campground and with good reason. It can accommodate all kinds of campers. Especially since they have an RV park, tents, and even hike-and-bike campsites just to name a few.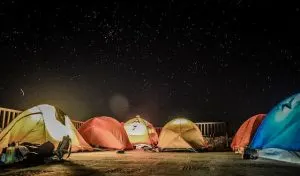 Guests will always have access to potable water, hot showers, and toilets. You can even bring your dog as you explore the trails here. Although there is no beach access in this park, you can still spot several beaches nearby.
#10

Point Reyes National Seashore
If you prefer some peace away from noisy campers. Those in their cars and large RVs this is the perfect place for you to be in. Point Reyes offers five campgrounds that are part of the backcountry. On the other hand, if you want to be close to beautiful beaches, make a reservation at Coast Camp. Those who want to have an ocean view should go to Wildcat or Sky Camp. Since it is a short drive from the San Francisco Bay Area, many go here during the weekends.
Aside from that, Glen Camp is suitable for hikers who want a more secluded place to stay. Take note that the amenities are not as impressive as the others. Additionally, the water is not potable. So make sure that you take this into account when planning your camping trip here.
#11

Minaret Falls Campground
Minaret Falls Campground is a small campground that is popular with hikers and fishermen. This is a first-come-first-serve campsite that comes with several amenities like campfire rings, water, picnic tables, and food lockers. Since this area is known to have bears roaming around, you should use the lockers provided to store your food.
Aside from these amenities, you will also have a great view of the Sierra Nevada mountains as well as Minaret Falls. In addition, there are water sports that you can do here like swimming and fishing. Among the highlights of this campground are the Rainbow Falls and Devil's Postpile National Monument.
#12

Gerstle Cove Campground
Meanwhile, Gerstle Cove campground is a hidden gem in the Northern California coastline. It doesn't matter if you are heading out to the best beaches nearby, make sure that you drop by this campground. This campground has 30 campsites for you to choose from. From here, you can take a short hike to the beach where you can immerse yourself in the ecosystem of the State Marine Reserve.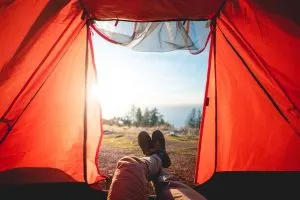 Guests will have access to water and restrooms. Although campers who have an RV can go here, there are no hookups or dumping stations on site. This is why it is best suited for tent camping only.
#13 Big Pine Creek Campground
Another popular place where you can make camp is the Big Pine Creek Campground in Inyo National Forest. There are 30 campsites available in this area which you can reserve before heading here to ensure that you will have a spot. Five sites are for walk-ins while four areas are for tents only. Aside from that, the rest of the campsites are suitable for RVs, cars, and more.
Hiking is a popular activity here as well as fishing. The beautiful lakes here are home to a variety of fishes plus the environment is quite stunning too. You can also bring your bike here to take on the challenging bike trails. Especially if you are feeling adventurous. What better way to immerse yourself in nature than choosing a campground surrounded by stunning landscapes and plenty of adventures?
#14

Salt Point State Park
Salt Point State Park is a great spot to camp while you are in Sonoma County. From kelp-dotted coves to rocky promontories, to the soothing sound of the surf pounding against the rocks, this is an ideal location in the Northern California coastline. Aside from that, campers can choose among the hiking trails here that run 20 miles around the park. If you are into water activities, you will not run out of options here since it is home to six miles of coastline.
Additional Campgrounds for Your Outdoor Adventure
#1

Joshua Tree National Park
The Joshua Tree National Park, in Southern California, is one of the most incredible natural desserts in the world. It boasts stunning boulder formations, granite monoliths, and more. The highlight of the park is the Joshua Tree which you can get to by hiking. Aside from that, there are plenty of activities that you can try here too.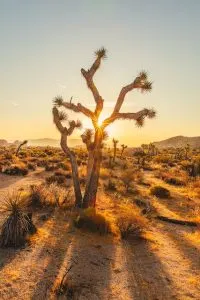 For example, you can go rock climbing among the rock formations. If you want to make the most out of your trip here, go on a guided tour with the park rangers to know more about its history. Ask if there are any nearby hot springs that you can visit too. The Jumbo Rocks Campground is a good place to start here.
#2

Death Valley National Park
Camping at this national park may sound scary because of its name. But it is not an inhospitable place to be in. Campers often head out to Furnace Creek campground because it is near tourist attractions like Zabriskie Point and Golden Canyons.
#3

Crystal Cove State Park
Crystal Cove State Park is just off the Pacific Coast Highway in Laguna Beach. It is home to miles of impressive beaches overlooking the Pacific Ocean. Plus the Moro Canyon stretches inland. In addition, there are more than 60 campsites. Many combine both stunning landscapes and trails that you can explore at your own pace. Also, there are tide pools here that you don't want to miss out.
#4

Los Angeles National Forest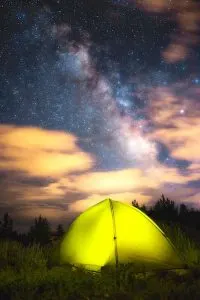 The Los Angeles National Forest is another option to consider if you are looking for the perfect location to camp in Southern California. Hikers often flock to Manker Flats which is a high-altitude campground near the peak of Mt. Baldy or Mount San Antonio. There are rustic accommodations available here but you can also pitch your tent if you want. Take note that the trails get crowded during the weekends.
#5

Salton Sea State Recreation Area Campground
If you are looking for RV sites in Southern California, the Salton Sea is one of them. This site offers guests a rare view of one of the largest inland seas. Aside from that, there are six campgrounds available with hookups for RV owners. The best way to make your trip here worthwhile is to reserve a spot ahead of time.