Puerto Vallarta is a popular tourist destination in Mexico. Known for its natural charm and beauty, it also has the Sierra Madre mountains surrounding it. Once you come here for a visit, you will have plenty of things to see and do here. From trying out their culinary dishes to enjoying the crystal clear waters to spending some time in an all-inclusive resort, you will not run out of options here.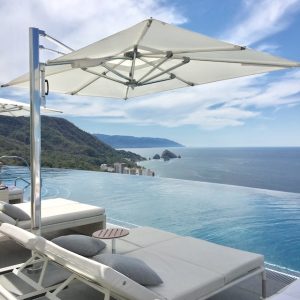 ---
20 Best Hotels in Puerto Vallarta
---
---
However, with plenty of accommodations waiting for you in Puerto Vallarta, which one will you choose? If you are looking for the perfect place to spend your vacation here, you can check the list below.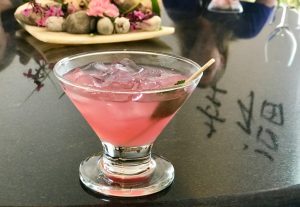 Best Hotels and Resorts to Consider When in Puerto Vallarta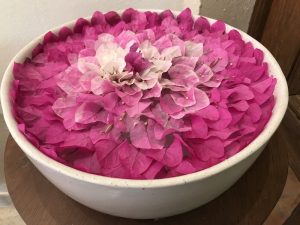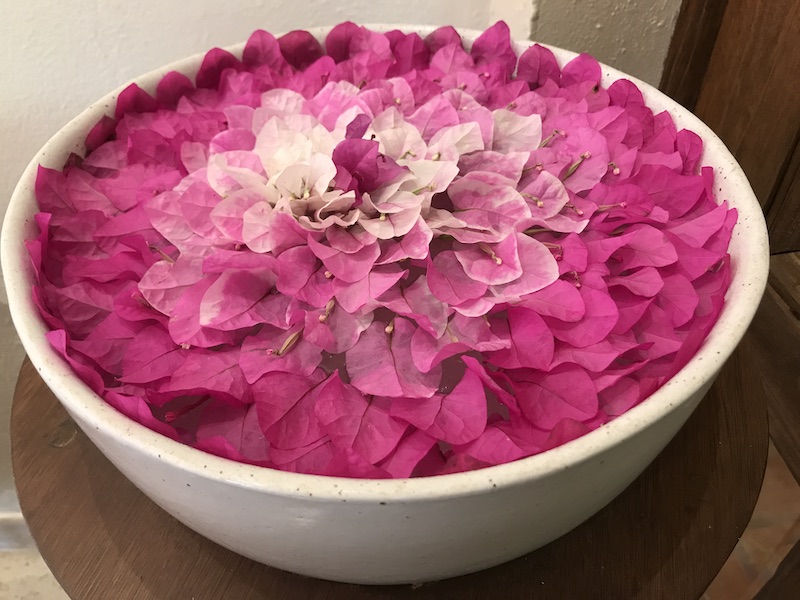 The good news is that Puerto Vallarta is home to a wide range of accommodations that will fit whatever budget you have in mind. You can find cheap but comfy hotels, luxury boutiques, all-inclusive hotels here. The only thing that is left to do is to check this list and see which ones fit your budget well.
#1 Hotel Mousai
Hotel Mousai is the first 5-star adults-only hotel that you will find in Puerto Vallarta. You will spot this luxurious hotel in the Garza Blanca beach and it is just 5 km away from Mismaloya Beach too. Among the amenities that you will find in this hotel are a luxury spa, state-of-the-art hydrotherapy, plus hair and nail services just to name a few. Their spacious suites are welcoming especially since they also include air conditioning units, ceiling fans, private bathrooms, walk-in rain showers, and more.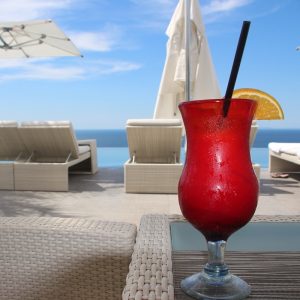 Aside from that, guests can head to the roof terrace where they will spot a rooftop pool that gives you the best view of the ocean. Also, there is plenty of entertainment here like DJ sets, live music, a cigar lounge, and entertainment. What's more, this hotel is just a few minutes away from Puerto Vallarta's main square and its nightlife. This means that you will find plenty of outside activities to include in your itinerary such as heading to Camarones Beach.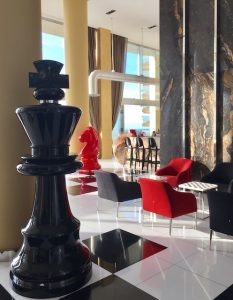 #2 Villa Divina Luxury
Villa Divina Luxury hotel is near Conchas Chinas Beach and Amapas Beach so booking a stay here means easy access to these two. In addition, you can also access Los Muertos Beach from here since it is just 1km away. Among the facilities that you will find here are an outdoor pool, an on-site restaurant, a shared lounge, and a fitness center just to name a few.
Aside from that, this luxury hotel offers a 24-hour front desk service, room and shuttle service, plus free Wi-Fi. Each room has its private bathroom plus access to the hot tub. If you prefer to cook your meals, choose a room that comes with a kitchen and a dishwasher. The best part is that this hotel is near the Lic. Gustavo Diaz Ordaz Airport is about 14 km away.
#3 Hyatt Ziva Puerto Vallarta
Hyatt Ziva is an all-inclusive hotel that is a popular spot for couples. What makes this an ideal spot for travelers is its location in Puerto Vallarta. In addition, it boasts of an outdoor pool and a spa plus they have a wellness center too. Get some much-needed pampering at the VitaMar Spa where you can avail of their spa treatments and manicure and pedicure too.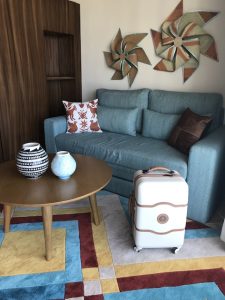 All rooms are air-conditioned plus they also have a minibar. Among the amenities that you will find here include four a la carte restaurants, assisted buffet, and one buffet restaurant. In addition, they have a fitness center and a tennis court too. You can also ask for assistance to get to the Cruise Ship Pier.
#4 Hotel Boutique Luxury Patio Azul
Meanwhile, the Hotel Boutique Luxury Patio Azul is a fairly new luxury hotel in Puerto Vallarta, but it is getting plenty of attention from locals and tourists alike. This boutique hotel has a fitness centre, an outdoor swimming pool, a bar, and a restaurant on site. Additionally, there are other facilities available including 24-hour room service and front desk service, and free WiFi.
Also, guest rooms will have air conditioning, plus a minibar, coffee maker, flat-screen TV, and a safety deposit box just to name a few. Among the beaches that are nearby are Amapas Beach, Conchas Chinas, and Los Muertos.
---
Interested in More Mexico reading?
Puerto Vallarta:
10 Puerto Vallarta Beaches with No Passport Required
Where to Stay in Puerto Vallarta
Where to Snorkel in Puerto Vallarta
---
#5 Casa Kimberly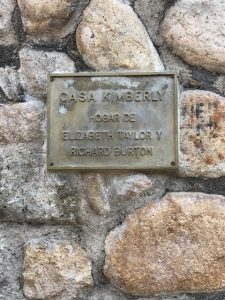 If you want to feel like a celebrity, then booking a stay at Casa Kimberly is a must. Aside from being the former residence of Richard Burton and Elizabeth Taylor, this hotel only has 9 rooms to its name. In fact, if you want to splurge on your stay here, book the Elizabeth Taylor suite. This is the same room where the famous actress stayed in.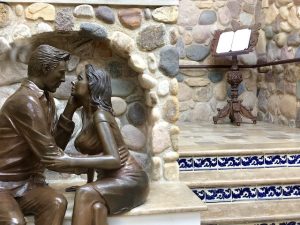 What you'll love about the suite is that it is spacious. It gives you an amazing view of the Sierra Madre mountains and Banderas Bay. You can even lounge in the heart-shaped bathtub here too.
#6 Playa Los Arcos
One of the best resorts that you will find in Puerto Vallarta is Playa Los Arcos. It sits on Puerto Vallarta's Old Town that overlooks the Bay of Banderas. This hotel offers three outdoor pools with a waterfall, free WiFi and onsite parking, and a spa. Aside from that, the air-conditioned rooms at Los Arcos have their own private balcony that gives them a great view of the Pacific Ocean.
Guests can enjoy live music at the Palapa Bar or have a taste of the local cuisine at Mi Pueblito. What's more, this hotel has its own spa and hot tub for guests who want to unwind. If you are looking for water sports, you will not be disappointed because they offer plenty of activities here including scuba diving. The Malecon is just walking distance from the hotel which means you can explore the area with ease.
#7 Marriott Puerto Vallarta Resort & Spa
If you are willing to splurge on your trip to Puerto Vallarta, then why not stay in Marriott Puerto Vallarta Resort & Spa? This is a luxury resort that comes with a stunning infinity pool as well as a private beach area that overlooks Banderas Bay. In addition, their spacious rooms come with flat-screen TVs not to mention garden or ocean views. While you are here, you can book a spa treatment at the Ohtli Spa that comes with a hot tub, steam bath, and indoor pool.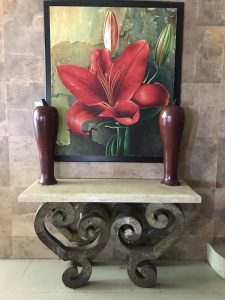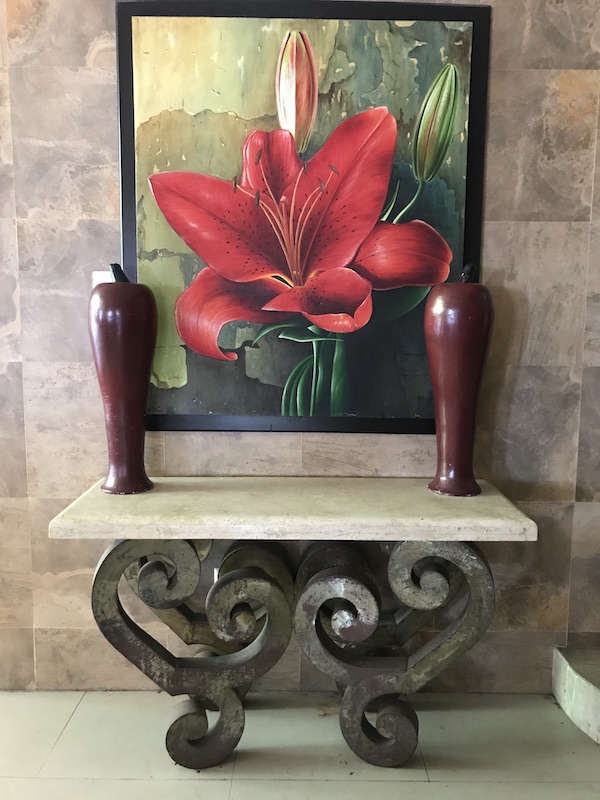 On the other hand, guests who want to play a round of golf will be glad to know that this luxury resort is beside the Marina Vallarta Golf Club. Their professionally designed golf course is the perfect spot to unwind. Meanwhile, staying in this luxury resort means that you are just a 10-minute drive away from the heart of Puerto Vallarta. Also, the Puerto Vallarta International Airport is near here as well. And if you are wondering what food you can have here, you can choose from Japanese to local Mexican cuisine.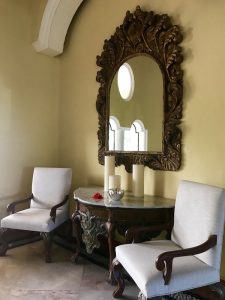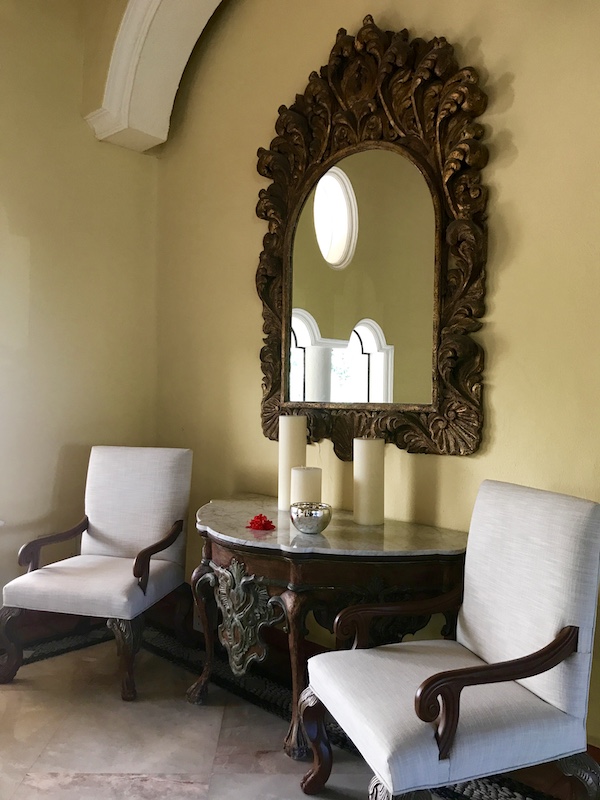 #8 One Beach Street Zona Romantica Puerto Vallarta
Another option to consider is the One Beach Street Zona Romantica. This newly opened luxury resort is perfect for families, couples, and backpackers too. Aside from their spacious rooms, you'll also have a private terrace at your disposal. Among the amenities that you will find inside their rooms are flat-screen TVs, a dining area, a kitchenette, plus a private bathroom and shower.
In addition, staying here will give you easy access to Conchas Chinas Beach and the Cruise Ship Pier. Since this hotel is in the Romantic Zone of Puerto Vallarta, you can expect plenty of tourists in the area. On a good note, you can head to the beaches at Playa de Los Muertos to get a tan. You can also go around the area to buy souvenirs if you like. Expats frequent this place because of its location.
#9 Grand Miramar All Luxury Suites & Residences
The Grand Miramar All Luxury Suites is one of the best places to stay in Puerto Vallarta and with good reason. This all-inclusive hotel lies on the hills of the exclusive Conchas Chinas area. In addition, it is just a 7-minute drive from the popular boardwalk in Puerto Vallarta. There are three main pools, an activity space, and an exterior hot tub. In addition, the rooms are luxurious with all the modern-day amenities that you will need. Aside from that, guests will be treated to a stunning view of the city from your windows. You can't help but fall in love with the views here.
The Grand Miramar Resort also has two specialty restaurants on-site, a 24-hour suite service, and poolside snacks. You can also enjoy their breakfast buffet service which is only applicable to adult guests. The best part is that this is the only hotel in Puerto Vallarta that will give you a full view of the bay.
#11 Villa Premiere Boutique Hotel & Romantic Getaway
One of the best things that you will love about the Villa Premiere Boutique Hotel is its location. It sits on the main beach of Puerto Vallarta. Upon your arrival, you will receive a glass of champagne, a free massage, and access to their spa and outdoor pools. This is an excellent choice if you want to be in the heart of all the actions in Puerto Vallarta.
Their on-site restaurant serves international cuisine to satisfy your cravings. As for their spa, you can get facials, massages, and hydrotherapy sessions too. You can even join their daily yoga sessions by the beach.
#12 Velas Vallarta Suite Resort All-Inclusive
Casa Velas not only overlooks Banderas Bay but it sits on the beach itself. This is one of the best luxury hotels that you can stay in with your family while you are in Puerto Vallarta. It boasts spacious rooms, modern-day amenities, as well as numerous recreational activities that you will not run out of things to do. If you book their all-inclusive plan, your needs will be taken care of.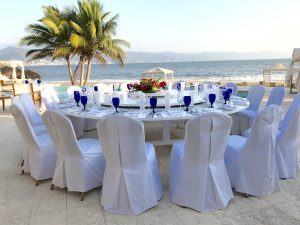 Among the services that they offer are a children's program, daily group activities, as well as a full-service spa just to name a few. Of course, if you want to do your own cooking, you'll be pleased to know that they offer rooms with full kitchens. Also, they have a mini supermarket on site where you can purchase your essentials. Aside from that, the hotel is also near the Marina Vallarta Golf Club and other landmarks. Take advantage of their concierge service if you need help getting around.
#13 Hotel Mio Vallarta
If you are looking for a hotel that will give you good value for your money, then Hotel Mio Vallarta is one of the best options out there. Their comfortable rooms come with desks and chairs ideal for remote workers, plus they have private balconies too. Aside from that, Hotel Mio is just a few minutes away from the beach which means that you can go and swim in the ocean any time you want.
The main draw of this hotel is on its rooftop where you'll spot a stunning pool plus a jacuzzi hot tub at your disposal. You can order drinks from the bar while relaxing on or by the pool while enjoying the view of the Bay of Banderas. Take note that this is an adults-only hotel so you might want to look for another place if you will bring the whole family with you.
#14 Hacienda San Angel
Hacienda San Angel rises above the cobblestone streets of Puerto Vallarta and is one of the most romantic getaways for couples. It boasts of a combination of Mexican Colonial architecture with modern furnishings. You will spot this hotel above the well-known Guadalupe Church in downtown Puerto Vallarta. This gives you the best view of the migrating whales out in the open waters.
This boutique hotel has 12 romantic suites that open up to the stunning Banderas Bay. If you want to get the best suite in the hotel, book their Presidential Suite. You will also enjoy seeing the mountains from your hotel window while admiring the terracotta roofs of the town below. Lush gardens, a fine dining restaurant, and three pools are among the luxuries that you will find here.
#15 Garza Blanca Preserve Resort & Spa
Meanwhile, Garza Blanca Preserve Resort & Spa overlooks Banderas Bay and Los Arcos. What you'll like about this luxury hotel is that it offers a gourmet restaurant, private beach, 24-hour concierge, and a full-service spa. Their rooms come with a full kitchen, washer, dryer, and a hot tub too. If you book their all-inclusive program, your kids' stay will be free of charge.
Among the recreational activities that you can enjoy is the hot tub and outdoor infinity pool. If you are feeling hungry, drop by the Blanca Blue Restaurant. Aside from being an air-conditioned restaurant, it also gives you an extensive wine selection to pair with your meal. Not only that, but you'll also have a fantastic view of the bay too.
#16 Hard Rock Hotel Vallarta All Inclusive
Rock your trip to Puerto Vallarta by booking a stay at the Hard Rock Hotel Vallarta. From here, you can explore the gorgeous beaches in the Bay of Banderas in Riviera Nayarit. This all-inclusive hotel resort is just 20 minutes away from the bustling town of Puerto Vallarta. In this Nuevo Vallarta hotel, you will have access to its gorgeous beachfront plus the rooms combine traditional and modern designs. If you are here for business, you can book their business center so you will have the privacy you need.
Aside from that, you will have a great view of the Pacific Coast and access to all the modern amenities that they have on-site. Swim in one of their two beachfront pools, or go explore the waters on a kayak. You can also join a game of beach soccer if you like or maintain your daily workout at their fitness center. Additionally, you can take advantage of their day trips too to see more of what the surrounding areas have to offer.
#17 Grand Velas Riviera Nayarit
Grand Velas is an impressive hotel that sits on the Puerto Vallarta coast. This is a great spot to get away from the hustle and bustle of city life. Its white-sand beaches and blue waters are ideal for rest and relaxation. If you are dreaming of having a luxurious vacation, you'll definitely love it here. From their exquisitely decorated suites to their smorgasbord of delicious meals, you won't want to leave any time soon.
Each room has its own private terrace where you can lounge while enjoying the blue waters of the bay. There are four on-site restaurants that will take care of your cravings. Among the dishes that they serve here are French, Italian, and traditional Mexican dishes. Aside from that, you can also enjoy some wine as you wind down for the day. Teens who are traveling with their parents can take advantage of their Teen Club where they can access games, lounge areas, and more.
#18 W Punta de Mita
W Punta de Mita is in Punta Mita in Nayarit and boasts of a spa center and sauna. Aside from that, there is an outside pool that you can use to cool down as well as a fitness center if you want to burn some calories. You will be able to contact your families and friends because of the Free WiFi service here. If you traveled by car they have free parking on-site as well. All rooms in this hotel come with air conditioning, flat-screen TVs, and private bathrooms and showers. Some will have private balconies while others have their own gardens.
Aside from that, Punta de Mita offers several water sports and recreational activities. They have windsurfing and horseback riding too. If you want to explore the nearby areas, they have car services that will take you to your choice of attraction.
#19 Grand Park Royal Puerto Vallarta
Traveling to Puerto Vallarta with the whole family is an exciting prospect. After all, there is much to see and do here regardless of your age. Although this means that the cost is going to be high, you can find accommodations that will fit your budget without sacrificing your comfort. At Grand Park all-inclusive resort, you will find the cheapest rates available in Puerto Vallarta. The best part is that you are getting good value for it because of its private beach overlooking Mismaloya.
Aside from that, there are several pools, three restaurants, a gelato cafe, a fitness center, and other amenities here. You can have your fill of international dishes in this hotel, but don't forget to try their local cuisine. The average price per room starts at $100 which will work with anyone's budget.
#20 Secrets Vallarta Bay Resort & Spa
A good option to consider in the Hotel Zone is Secrets Vallarta Bay Resort & Spa. This hotel stands on the golden beach of the Pacific Coast and is a few minutes away from El Malecon. Guests of the hotel can swim in their outdoor pool or get some world-class treatment at their spa. Each room has been decorated exquisitely so you will feel right at home. Aside from their free WiFi connection, you can also book any services that they have at the hotel.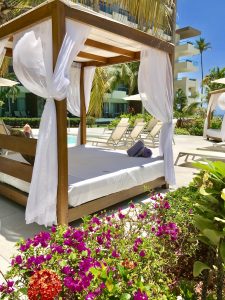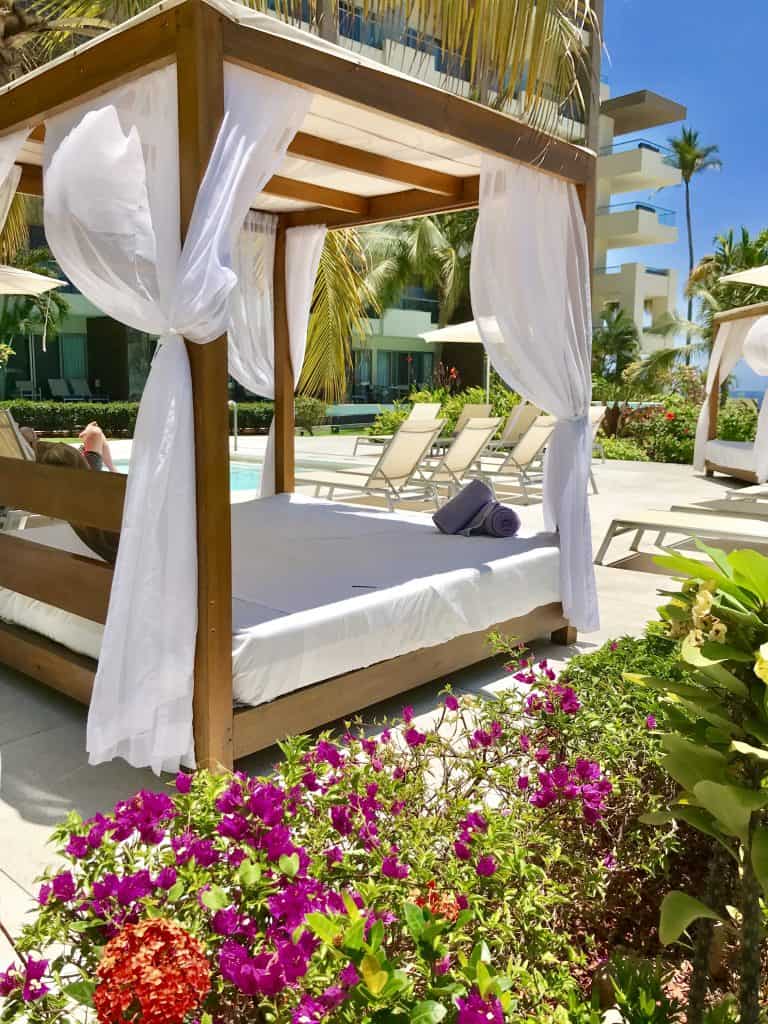 You can also indulge in their wide range of dishes served in their onsite gourmet restaurants and bars. The international dishes served here are among the best which means that whatever dish that you are craving for, you are sure to find them here. Of course, your time here will not be complete without relaxing in one of the three bars they have on-site too.
Additional Accommodations to Consider in Puerto Vallarta
With Puerto Vallarta getting plenty of foot traffic from tourists all year round, it is not surprising that you will find dozens of hotels here. Aside from the ones mentioned above, there are hotels and resorts here that you can also add to your list. Let's take a look at the rest.
#1 Aventura Pacifico Boutique Hotel
Aventura Pacifico is just a two-minute walk from Bucerias Beach. Here you will find several boutique accommodations that are spacious, comfortable, and with air conditioning. Opt for their suites to have your own seating area and a dining area with a kitchenette. This is a great addition since you will be able to cook your own food.
Meanwhile, this hotel is just a few minutes away from restaurants, bars, and shops so you can explore after you get settled in.
#2 Casa Maria Hotel Boutique & Gallery
Located in the Romantic Zone of Puerto Vallarta, Casa Maria is another option you should consider. It is just a short walk to Los Muertos Beach but a few kilometers away from Camarones and Amapas Beach. Guest rooms have their own terraces plus they have concierge service at your beck and call. Aside from that, they also have a 24-hour front desk service, a year-round pool, and free WiFi just to name a few.
#3 Fiesta Americana Puerto Vallarta
Fiesta Americana sits on the Banderas Bay. Not only does it have a great view of the waters, but you will also see the majestic mountains up close. Aside from that, there are several amenities here that are going to make your stay here memorable. For starters, they offer spa services with treatments ranging from facials to sauna to massages and more. You can also spend time in their fitness center or swim in their heated outdoor pool. In addition, they offer an adults-only pool, jacuzzis, and more.
Visit Puerto Vallarta Today!
There is no doubt that Puerto Vallarta is one of the best tourist hotspots in Mexico. The stunning beaches that lie on the Pacific Coast have certainly called the attention of tourists across the globe. It is not surprising that many flocks here to see the gorgeous white sand beaches and crystal clear waters.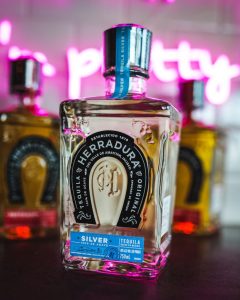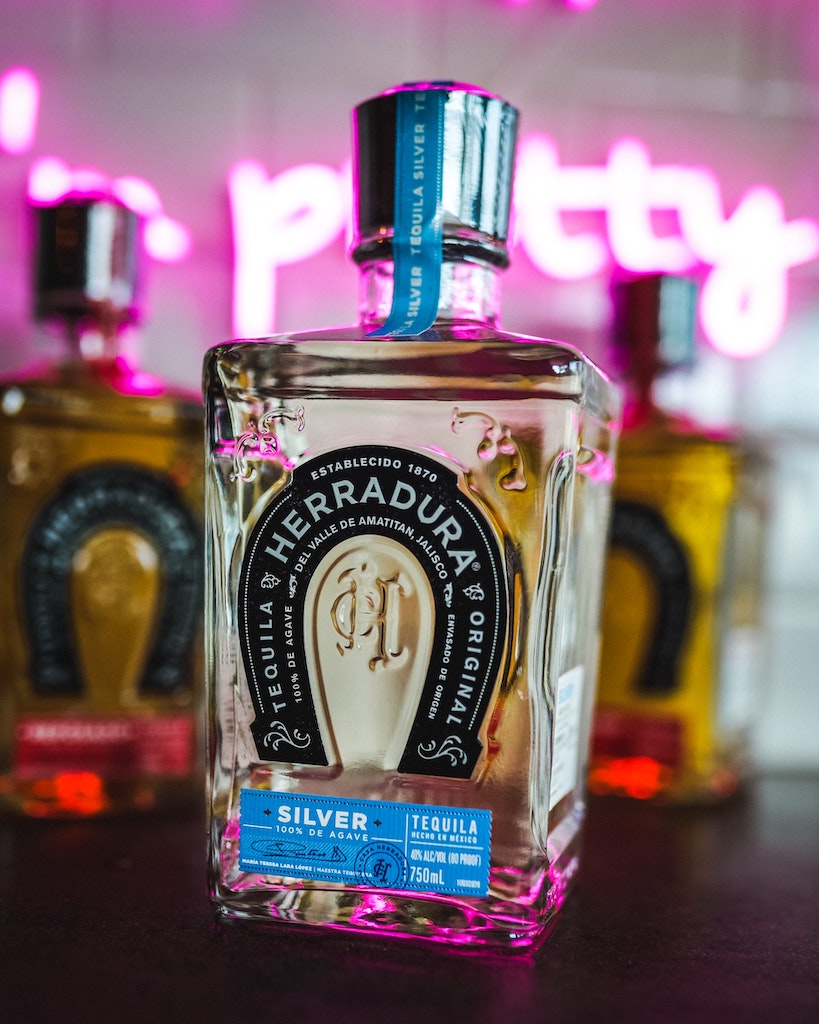 If you are planning a trip to Mexico to get away from the cold in your home country or just want to unwind after being cooped up at home for years, this is a good spot to head out to. The hotel accommodations here are impressive since they cater to all types of tourists. If you are on a budget, there are inclusive resorts that offer budget-friendly prices. On the other hand, you can splurge on your trip here by booking a stay in one of their four-star or five-star hotels.
There is no better time than today to explore the beauty of Puerto Vallarta. You should consider what type of hotel you are looking for and the location so you can book your stay early. After all, there are hotels that sit right in the heart of the action in the city. For sure, you need to spend more than a week here to truly appreciate the beauty of Puerto Vallarta.