Tulum has transformed itself from a sleepy off-the-grid town into a tourist hotspot in recent years. This is not surprising since it has the best of everything. From breathtaking cenotes to some of the best beaches in Mexico. You will not run out of water sports to do here. Aside from that, Tulum boasts of its food scene plus several tourist hotspots in the Yucatan Peninsula that you don't want to miss out on.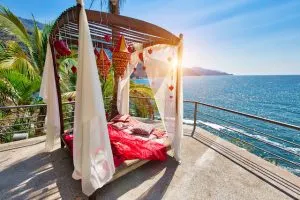 ---
What's in this post:
hide
8 Spectacular Things To Do
In Tulum M

exico
---
---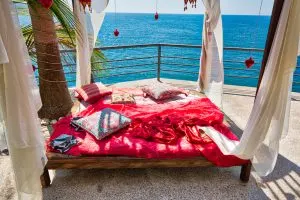 Tulum is in the state of Quintana Roo along the Caribbean Coast. If you are traveling from Cancun, it will only take you an hour and a half to reach it. In fact, tourists often land in Cancun through its Cancun Airport to access Tulum.
How to Get to Tulum
There are several ways to reach Tulum if you are in Cancun. Let's take a look at how you can reach Tulum Mexico from here.
#1 Private Transfer
Booking a private transfer is the most convenient way to get to your hotel from Cancun. However, it is the most expensive method so you should consider your budget.
#2 Rental Car
The best way to explore Cancun and Tulum is to book a rental car. You can find a car rental service just a few minutes away from the International Airport.

For budget travelers, one option to consider is a shared shuttle service. This shuttle service can accommodate between 10 to 15 passengers. Also, it will take a bit longer since the shuttle will pick up the rest of the passengers along the way.
#4 Taxi
Aside from the bus service, you can also find taxis in Cancun. However, the rate can start from 1,500 Mexican pesos and up. There is no Uber available in Cancun at the moment. So this is one of the options to consider. Make sure that you negotiate your rates with the driver at the start. Also, you should have cash on hand. Since they do not accept credit cards.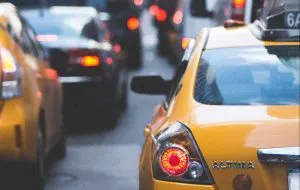 On the other hand, if you are visiting Playa del Carmen, you can easily visit Tulum. After all, it is just an hour away. Making it accessible from this beach town. Take advantage of the public transport here or rent a car if you prefer.
#5 ADO Bus
Another mode of transportation that you can use to reach Tulum is the ADO bus. This is the largest bus line in the area and offers multiple trips throughout the day. If you are on a budget, this is a good option to consider. However, travel time may take longer.
8 of the Best Things to Do in Tulum
Aside from having some of the most beautiful beaches, Tulum also has a culture. As well as natural wonders waiting for you to explore them. In fact, if you want to have the best experience, you should look for a Tulum travel guide. This way, you will know what you should add to your itinerary if you are visiting Tulum soon.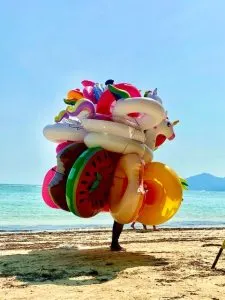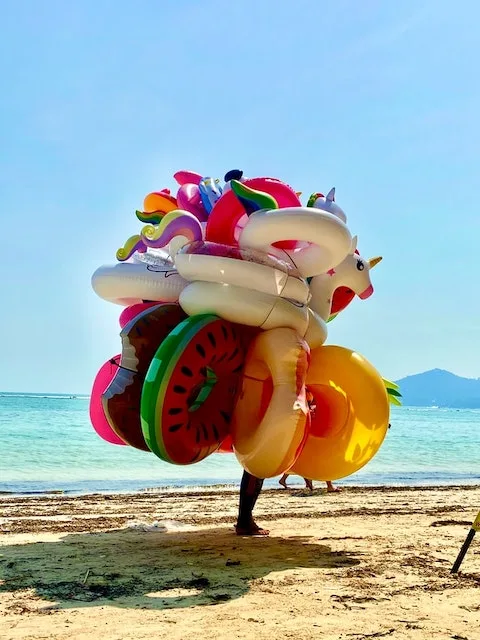 From Tulum's beaches to its ancient ruins and everything in between, it is not that hard to see why this is one of the most popular destinations in Mexico. In fact, let's take a look at the best things that you can do here on your next trip.
#1 Check Tulum Beaches
Powdery white sands and turquoise waters are what you'll see when you visit any beach in Tulum. Often called "playas" they are near the main road that runs through the town. The beaches to the north are more spacious and touristy. However, those in the south are accessible through boutique hotels and resorts. Here are a few options to consider.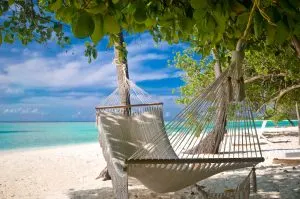 Playa Ruinas
One of the most beautiful beaches in Tulum is Playa Ruinas. You will find this below the Tulum ruins. Aside from its amazing scenery, its turquoise waters are quite inviting too.
Playa Las Palmas
Meanwhile, Playa Las Palmas is a Tulum beach that offers a secluded retreat to guests. Take note that this beach doesn't have any restaurants or food vendors in the area. It is best that you bring your own food and drinks.
Playa Paraiso
You can also visit Playa Paraiso which is best known for its pristine beach. Snorkelers and yoga enthusiasts flock to this beach. What you'll love about this beach is that there are restaurants and food vendors nearby.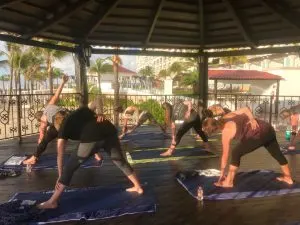 Secret Beach
Secret Beach lies in the heart of the Sian Ka Biosphere Reserve and is a must-visit beach for tourists. In fact, you should go on a day trip to this secluded beach! However, make sure that you know a little bit of Spanish if you are going here. This is because the locals here are not adept at speaking English.
#2 Explore the Tulum Ruins
You cannot visit Tulum without seeing its ancient Mayan ruins. In fact, the town was built as a fortress on the Caribbean Sea. Also, it was an important trading center for the Mayan civilization. The main feature of the ruins is the El Castillo. Which you will find on a cliff to the east. Aside from that, there is also the Temple of the Frescoes. In addition, the ruins boast powdery white sandy beaches below them. This is a good place to relax and unwind after visiting the archaeological site.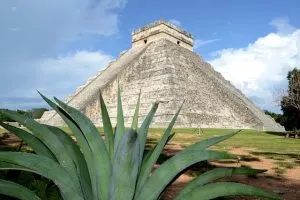 One of the popular tourist attractions in Tulum is another archeological site. Chichen Itza is the most famous ruin that you will find in Mexico. In fact, it is a UNESCO World Heritage Site and one of the Seven World Wonders too. The best way to appreciate the beauty of this ancient wonder is to join a guided tour. Look for a tour that will take you to Chichén Itzá and nearby attractions. Take note that there is an entrance fee to see the site. It will only cost you 533 MXN pesos.
You can still visit this archaeological destination on your own. However, make sure that you travel here early in the morning to avoid the crowd. Also, you will avoid the intense heat as the sun moves overhead.
#3 Try Their Water Sports
Thanks to Tulum's location near the Caribbean Sea, expect that there are plenty of water activities to do here. It is not surprising that tourists aim to try the water sports in Tulum and with good reason. Not only do the beaches have crystal clear waters, but there are cenotes too that are worth exploring.
One of the water sports that you can do here is snorkeling. This is a popular activity here thanks to Akumal, Sian Ka'an Biosphere Reserve, and others. You can even go on a snorkeling tour here if you want to see the rich marine life of the Caribbean.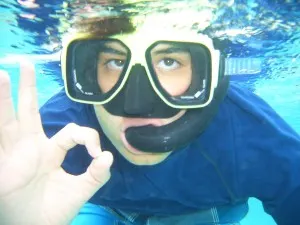 Aside from that, kayaking is also a great way to explore the waters. This is perfect in the biosphere reserve but you will need to have a guide with you. Also, for thrill-seekers, your best bet is kiteboarding. Tulum is a great place to learn how to do this. Or paddleboarding might be fun!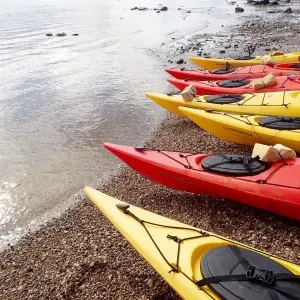 On the other hand, if you wish to plumb the depths of the waters, then go scuba diving. Aside from the coral reefs that you can find in the open waters, exploring the cenotes is also a must. There are scuba diving shops that offer training and tours in Tulum. You can book them in advance if you want.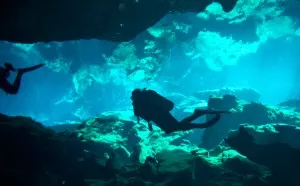 #4 Visit Sian Ka'An Biosphere Reserve
This Sian Ka'An Biosphere Reserve is the largest protected area in the Riviera Maya. In fact, it covers 1.3 million acres of wilderness. That plays home to a wide variety of marine life and sea creatures. Among these are sea turtles, manatees, manta rays, and dolphins. This reserve is also a World Heritage Site which is why you should add it to your Tulum itinerary.
Sian Ka'an is the perfect place if you want some respite from the crowd. The lagoons here have crystal clear water surrounded by lush mangroves. You can swim here to cool your body down from the heat. Aside from that, the mangroves are worth exploring too because they are home to different sea life.
The only way that you can reach this natural reserve is by going here on a tour. Most of the tours will pick up guests from Tulum or from any point in the Riviera Maya. You will then be taken to the entrance of the reserve where you will ride a boat. Aside from that, make sure that the sunscreen that you use is biodegradable to protect the ecosystem.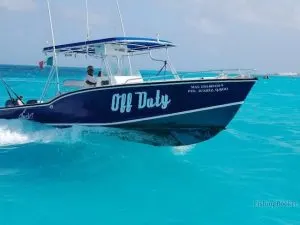 Also, you can head out to the Muyil Ruins too. You will find Peten architecture here that dates back to 350 BC. Although this is not among the popular ruins, it is still worth visiting. The best way to reach this spot is to join a tour. If you are going on your own, you will need to rent a 4 x 4 to get there.
#5 Swim in Tulum Cenotes
Even if you haven't traveled to Tulum yet, it is possible that you have heard of cenotes already. Cenotes are natural sinkholes filled with freshwater that you will find in the Yucatan Peninsula. Some of these are open sinkholes while others form inside caves. In fact, visiting it is one of the top things that you can do when you are in Tulum.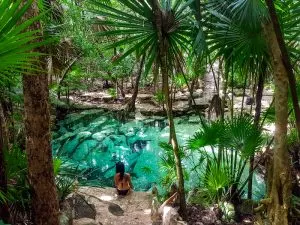 Before, these cenotes were places where the Mayans give offerings and sacrifices to. This is why not all cenotes are open for swimming. Those that you can visit from Tulum are as follows:
Gran Cenote
Gran cenote is a large cave system that boasts crystal clear waters surrounded by the jungle. Wooden boardwalks connect the caverns and open cenotes here. Aside from that, you can go swimming, snorkeling, or scuba diving among these cenotes. The Grand Cenote is a must-see when you are in Tulum.
Cenote Aktun Ha (Carwash)
Scuba divers often visit Aktun Ha because of its underwater beauty. In addition, it is near the road for easy access. You can also take advantage of their rope swing if you want to make a big splash into the water.

Cenote Dos Ojos
Meanwhile, Dos Ojos is between Tulum and Playa del Carmen. This is a favorite spot for many scuba divers because it is an underground cenote.
Casa Cenote
Another popular spot that is worth visiting is the Casa Cenote. What makes this special is that it is near the main road. Also, it boasts crystal clear waters that it is easy to see the plants and fish underwater. The shallow water on one end of the cenote is perfect for beginners in snorkeling. Not only that, but this cenote remains connected to the ocean underground. Take note that using GoPro will be an extra cost to your entrance fee.
#6 Try Out the Food Scene
With Tulum's international profile, the restaurants here attracted chefs across the globe. In fact, Mexico's cuisine is one of the best in Latin America and Central America. Aside from the numerous taco trucks, you will find some traditional dishes served with a twist here too. If you want to learn more about the local cuisine here, why not attend a cooking class? Not only will you learn the history of the food, but also try to cook one too.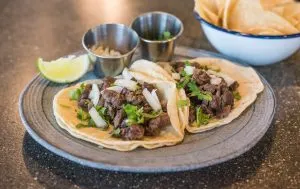 Finding the best restaurants here is tough since each area has its own set of popular eateries. For example, if you are in the beach hotel zone, you can drop by RosaNegra and Arca. If you are looking for good food on Beach Road North, visit Moro at Habitas.
On the other hand, check out Verdant and Matcha Mama when you are in Tulum town. The easiest way to appreciate great food in this town is by going on a food tour. Your tour guide will take you around the city to sample food prepared by street vendors and restaurants.
What is the best food in Tulum? It is hard to choose, but you should try the following:
Burritos
You cannot say that you have been to Mexico without sampling their burritos. In Tulum, you should head to Burrito Amor where they also serve vegetarian burritos.
Tacos
Another local dish that you don't want to miss is the tacos. Regardless of whether you are in Mexico City or in Tulum, this is one of the go-to foods to try. These tacos come with different fillings. You can opt for chicken, pork, beef, vegetables, and more. In Tulum, you should grab your tacos from Taqueria Honorio. Aside from their usual fares, they are best known for their tacos with cochinita pibil.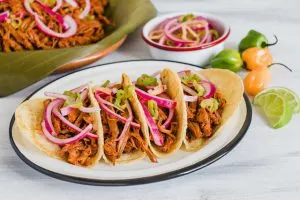 #7 Seek Out the Beach Clubs
Some beaches in Tulum are only accessible to those who book a stay in hotels and resorts. Does this mean that you will not be able to visit their gorgeous beaches? Of course not! All that you have to do is to look for beach clubs that accommodate day guests. The first thing that you should consider is the price for entry. Next, you should know what the cost covers. There are some clubs that let you stay in the resort provided that you meet a minimum spend on food and drinks. Most offer beach chair rentals under swaying palm trees. So this is a good opportunity to see more of Tulum's beautiful beaches.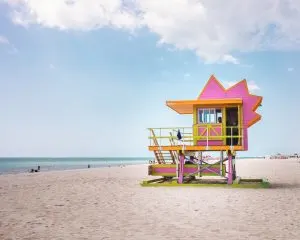 Among the popular places that you can visit are Papaya Playa Project and El Paraiso. Aside from that, there are other options that run from the north to the south of the beach road. It is best that you check which clubs are available. This way, you can see their prices and services to include in your travel budget to Tulum.
#8 Go on Day Trips from Tulum
Tulum's strategic location in the Yucatan Peninsula makes it easier for you to visit other beautiful places nearby. You might be surprised to find that there are tons to see and do in the surrounding area of Tulum. Here are a few to consider.
Akumal
Akumal is a great place to visit because it offers you a chance to swim with sea turtles. Thanks to its close proximity to Tulum, this is a good option for a day trip. Aside from that, the beach here is just gorgeous and the waters calm enough to enjoy water activities with the whole family. You can go sea turtle swimming, snorkeling, or a dolphin encounter!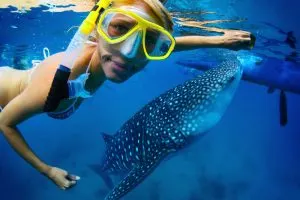 In addition, you should also visit the Aktun-Chen caves for a unique experience. After all, this is one of the best places to see impressive rock formations in a cenote. Make sure that you join a tour to explore this area to learn more about it. Or you could go on a marine turtle observation in Akumal.
Xplor Park
If you are traveling with your kids, then a trip to Xplor Park is worth it. Here you will find tons of fun things to do that will cater to the whole family. For example, if you are an adrenaline junkie try their zip lines. Aside from that, if your family wants to go exploring, you can try paddleboarding inside underground caverns. This is a nice place to treat your kids to plus it is just an hour away from Tulum.
Coba Mayan Ruins
Meanwhile, tourists who want to immerse themselves in Mexican culture will find exploring ancient ruins a good place to start. In fact, Mexico is home to several ancient ruins that tell of its history and culture. One of these is the Mayan ruins in the town of Coba.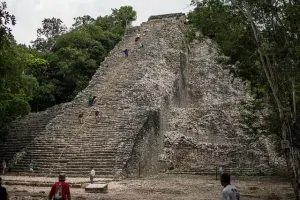 Unlike some archaeological sites where guests cannot climb the ruins, here it is not a problem. In fact, you should climb up the pyramids to get a good view of your surroundings. A great way to enjoy the ancient structures here is to travel early in the morning. This way, you will be able to take your time drinking in the sights here. Aside from that, you can also drop by cenotes and caverns nearby.
#9 Go Shopping and Experience the Nightlife in Tulum
Another great thing to do in Tulum is to go shopping. In fact, if you are in Tulum Beach, you will not be able to resist dropping by the stores and boutiques here. After all, they sell handcrafted items, traditional clothing, kaftans, and jewelry. Among the best places to do your shopping along Beach Road are Arte Sano, Josa Tulum, and CALO.
Even if you are on a budget, you can still bring home souvenirs. In fact, you should visit Tulum Pueblo where local gift shops number in the dozen. The city center is where you can go visit one shop to the next with ease. Here you will find a wide array of handcrafted products at affordable prices.
Meanwhile, the nightlife of Tulum is another thing that you don't want to miss in this small town. Although it is not as rowdy as that in Cancun. It is becoming a popular activity lately. However, do not expect high-end bars and clubs here at the moment. On a good note, you can try the beach bars and clubs to relax and unwind. Most bars have a live band to entertain the guests.
The locals' favorite place to enjoy the night is at Papaya Playa Project. Aside from the live bands playing on Fridays, they also have a DJ set playing on Saturdays. Usually, the party begins at midnight and can carry on until the early morning. Keep an eye out for their Full Moon Party that happens once a month. This is one event that you will enjoy.
More Amazing Things to Do on Your Trip to Tulum
Tulum may be a small town, but you might be surprised to find that there are tons to do here. In fact, you should also add these to your list of things to see and do here.
#1 Spider Monkey Reserve
This natural reserve is in Punta Laguna which you can reach by bus, taxi, or with your car rental. Here you will be able to observe the spider monkeys in their own habitat. There is a small entrance fee here of $5 but this is without a guide. If you want to really know more about this reserve and the flora and fauna that thrive here, opt for a tour guide.
The tropical forests and their inhabitants are not the only ones that you will find here. As a matter of fact, there are ancient ruins in the area too. These ruins are partially-buried but are worth seeing. After all, they are part of Mexico's history and culture.
#2 Visit Isla Mujeres
Meanwhile, you can also go on a weekend getaway to Isla Mujeres from Tulum. Thanks to its location in the Caribbean Sea, this island attracts tourists all over the world. You can reach this island by bus and ferry from Tulum. And it will be worth the trip. After all, it has pristine white sand beaches that give you amazing views of the sea. The high season here is during the winter months so time for your vacation.
#3 Experience a Temazcal Ceremony
One of the best activities that you can do in Tulum is to participate in a Temazcal ceremony. This will give you a taste of the Mayan culture. In fact, this purification ceremony occurs inside a small hut made from either wood or stone. You will have to just wear your bathing suit. The hut acts as a sauna but there is a shaman who will perform the ceremony.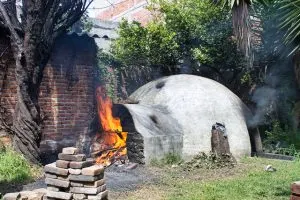 This is an ancient ceremony that has survived throughout the years. It is a process of cleansing, purification, and meditation. You will find that your mind, body, and soul feel one with the chanting throughout the ceremony.
#4 Go on a Bike Ride
Renting a car to explore Tulum and the surrounding towns is not a bad idea. But if you want a cheaper option, why not opt for a bike ride instead? Aside from the exercise that you can get with all the pedaling that you will do. It also gives you more access to hidden gems in the area. You can rent a bike for the whole day for only 80 Mexican pesos. Make sure that you bring your hat, sunscreen, and water bottle with you.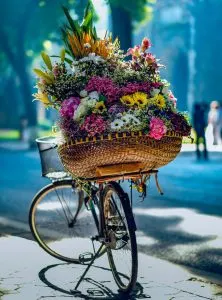 On the other hand, if you don't want to explore Tulum on your own, you should join a bike tour instead. These tours will take you to the Tulum ruins. Afterward, your group will visit hand-painted murals before grabbing a bite to eat. The last leg of the tour will be to a cenote where you can swim around.
#5 Take Photos in Tulum's Instagrammable Spots
If you love to take photos of your travels then you'll be happy to know that there are plenty of Instagrammable spots. This is the perfect time to pump up your social media with breathtaking photos. In fact, you can even hire a professional photographer to take your photos.
Among the popular spots to take photos are Ven La Luz, Mia Beach Restaurant, and Papaya Playa Project. In fact, you shouldn't miss the Ven La Luz sculpture created by Daniel Popper. You will find this at the Ahau Hotel.
Aside from that, you should also head out to Coco Tulum. This beach club is known for its white-themed bar set on the white sand with turquoise waters as the background. For sure, you will be the envy of your friends back home when they see you here.
Another option is the Casa Malca which was once the home of Pablo Escobar. Yes, that notorious drug lord. Aside from the couch swings, the breathtaking views of the ocean are one of the reasons why this is a good Instagram spot.
Where to Stay in Tulum?
Tulum has two areas to it: the beach area and downtown. The beach area is where you will find high-end accommodations. From luxury resorts to boutique hotels, this is the perfect spot to splurge on your accommodation. Among the best places to stay are Casa Malca and Hotel Bardo. Casa Malca is near the Sian Ka'an Biosphere Reserve. And is an upscale resort to stay in. Hotel Bardo is the best choice if you prefer somewhere secluded. Aside from that, its amazing design is sure to blow your mind.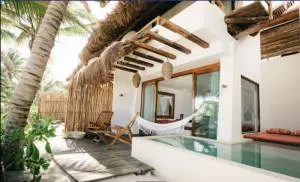 On the other hand, if you are a backpacker or just want to stick to a budget, downtown is the best place for you. Here you will find motels, hostels, as well as Airbnbs that will fit your money. Try the Teetotum Hotel where you can rent a bike to go around Tulum. Another option is the Mango Tulum Hotel which is outside the city center. This one has a garden and a pool as part of its amenities.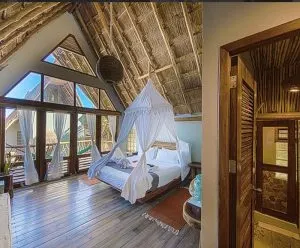 When it comes to choosing a place to stay in Tulum, you have to weigh your options carefully. Ask yourself if you want to be close to the beach. Or if you want to stick to your budget and try to reduce your expenses while in the area. This way, you will know where to book a stay. Take note that if you are heading here during the peak season, you will need to book as early as you can.
When is the Best Time to Visit?
Although Mexico's weather is sunny most of the time, you still need to consider when to visit. After all, there are seasonal changes in the country too. First, there is the hurricane season that runs from September to November. This means that there will be more cloud formations and higher chances of rain during these months. If you are thinking of going on a beach getaway, you should plan your trip accordingly.
Second, the winter season begins in January and ends in April. These are usually the busiest months not just in Tulum, but in the whole of Mexico. In fact, you will see plenty of snowbirds here because they want to get away from the frigid temperatures in their country. That said, expect that the hotel rates and tour prices will go up. Also, most of the tourist hotspots will have a crowd.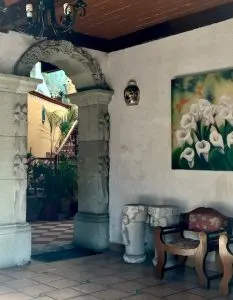 Third, the rainy season falls from June to October. However, this doesn't mean that you will not be able to enjoy your trip here. Although there will be occasional rain showers, there is a good chance that there will be fair weather when you are here.
If you are looking for the perfect time to see this beach town, then time your trip from November to January. Aside from the hurricane season being over, it is not the high season yet. This means that you will find the weather perfect for your beach excursions. Also, the rates for hotel accommodations and tours are not that high. How cool is that?
Should You Visit Tulum?
Tulum is one of the best places to visit while you are in Mexico. It is a beach town that offers more than pristine beaches and clear waters. It is home to numerous ancient ruins, great food, and tons of adventures. Although this once sleepy town has started to cater to tourists, it still has its charm. After all, the gorgeous beaches here are a must-see for many travelers.
The next time you are planning a trip to Mexico, make sure that you add Tulum to your itinerary. You will not go wrong in spending some time here. With its beautiful beaches that you can relax on and ancient ruins giving a glimpse of the country's history, Tulum is a hotbed for activities. It is not surprising that this is one of the most popular tourist destinations in Mexico!
Of course, there is more to this beach town than meets the eye. In fact, you should try the local cuisine here to understand why this is a haven for foodies. Also, you will not run out of options when it comes to shopping since there are plenty of local shops here to visit. It is always a treat to see beautiful handcrafted items here.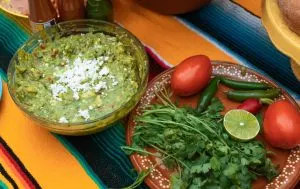 If you want to make your next journey in Mexico a wonderful experience, visit Tulum. There are plenty of wonders here that will fill your hours with. In fact, you might consider extending your stay here once you see the beauty that this town has to offer.