Mexico is more than just a country best known for its gorgeous beaches and crystal clear waters. In fact, tourists rave about their food too. Many assume that Mexican cuisine revolves around tacos and burritos, but you might be surprised to find that there is more to their food than meets the eye.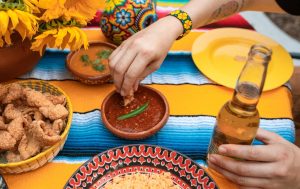 ---
What's in this post:
hide
15 Delicious Things You Should Eat and Drink in Mexico
---
---
In fact, UNESCO honored Mexico by declaring their food as an Intangible Cultural Heritage of Mankind. What this means is that their traditional Mexican food is one of the greatest culinary achievements in the world!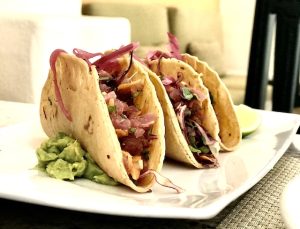 Mexican cuisine varies from one region to the next. This has led to a wide range of dishes that are unique in taste, texture, and color. Thanks to the influences of indigenous groups like the Aztecs, Mayans, and Zapotecs. The food in Mexico City and neighboring towns is rich in history, too. From iconic regional plates to popular street food. There is always something for everyone in Mexico.
You cannot say that you have truly tasted authentic Mexican dishes unless you bought them in Mexico. In fact, there is a huge difference between Tex Mex in the United States and traditional Mexican cuisine. In order to truly appreciate Mexico's food, you need to visit the country. This way, you will be able to visit each region. This will help you to sample the best food that they have to offer.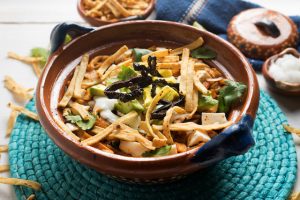 The Seven Regions of Mexican Cuisine
As it was mentioned before, each region has its own famous dish. That said, if you are on a food journey in Mexico, knowing what to expect in the regions is a great idea. Let's take a look.
North Mexico
North Mexico covers the Baja Peninsula all the way to the Gulf of Mexico in the lowlands. The cuisine in Northern Mexico is usually hearty. In fact, this is a great spot to try their grilled steak and beef. While you are here, be sure to order their arrachera and cabrito. However, if you head to the Cabo San Lucas side, you should expect more seafood dishes like fish tacos.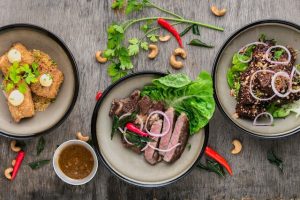 North Pacific Coast
The coast stretches along the coastline of the Pacific Ocean. So expect that this region is more on seafood. Among these are Pescado Zarandeado or "shaken fish". Both are popular in Nayarit. Meanwhile, the Jalisco State and Guadalajara are famous for their birria and tortas ahogadas. Let's not forget that this is also where you will find the famous alcoholic beverage, tequila.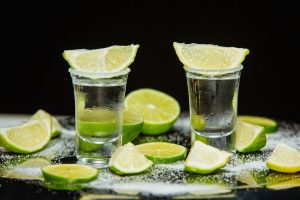 Central Mexico
Since this is the center of the country, expect that there is a wide variety of dishes available. These foods come from different regions. Making it a great starting point for Mexican cuisine. In fact, the local cuisine here is from pre-hispanic times, such as tlacoyos. Aside from that, this is also the best place to grab their famous tacos al pastor. You should also try taco fillings like chilli con carne, refried beans, and others. After all, tacos are one of the best dishes that you can find in Northern and Central America.
Bajio
Rugged mountains enclose the Bajio region but you will find this area on top of a plateau. In terms of cuisine, you will find that there are plenty of rice and pork dishes. One example of this is the Mosqueda. Aside from that, they are known for their carnitas too.


South Pacific Coast
The south pacific coast boasts of having the most indigenous Mexican cuisines. In fact, if you research the history of their food, you'll find that they date back thousands of years. Everyone loves the food in Oaxaca. Which is why they call it the food capital. Among the most popular foods here is Oaxaca queso which is a type of fresh cheese and mole.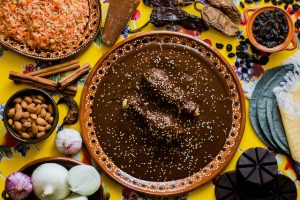 South Mexico
There are some ways that the Yucatan Peninsula can stand on its own. In fact, they called it the Republic of Yucatan back in the mid-1800s. With regards to their food, they make use of local ingredients such as Naranja agria and axiote. These are among the ingredients used to make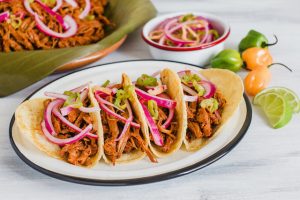 Gulf Coast
One thing that you will notice about the dishes served here is that they are leaning towards seafood. This is not surprising since this area is on the Gulf of Mexico. On the other hand, the mountains provide the perfect place to raise coffee beans. This is why you should try their coffees here because they are really good.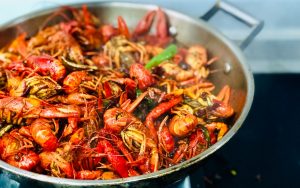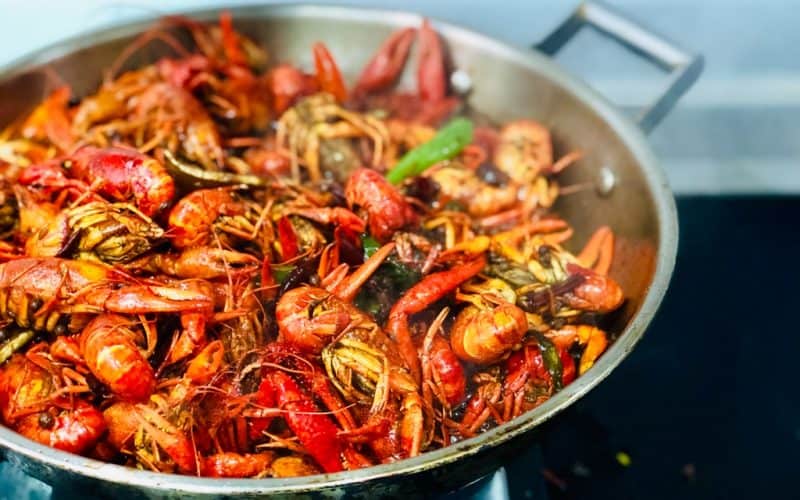 Popular Mexican Foods That You Should Try in Mexico
It is not that easy to narrow down the best Mexican foods that you should eat while you are in the country. After all, the food of Mexico is so diverse that many of them are vying for the top spot. Instead of listing the best, we'll go with the most popular ones that locals and tourists love the most. Think of this as an introduction to the wonderful world of Mexican cuisine. In fact, you should definitely try these ones out.
#1 Tacos al Pastor
One of the best things that you can have in Mexico is the tacos al pastor. Although many say that this is a staple in Mexico City, you will not have a hard time finding one throughout the country. In fact, this is just one of the more popular tacos that you should try.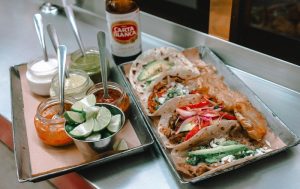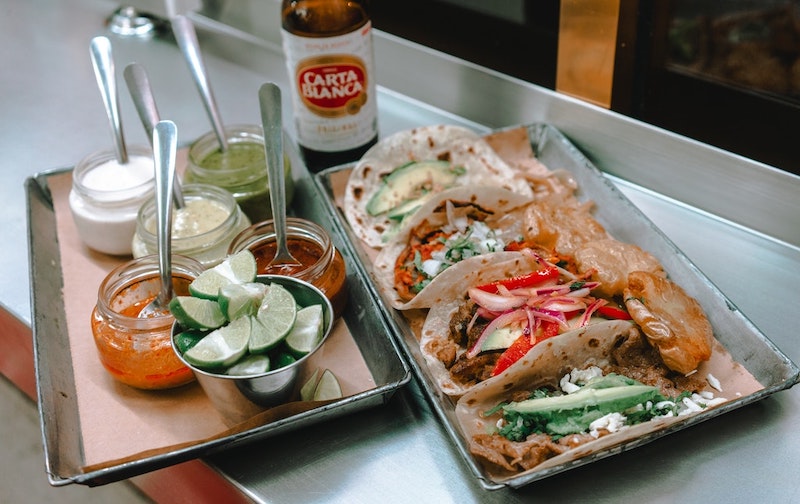 What makes tacos al pastor unique compared to other tacos is its origins. You might have noticed that street vendors cook the meat using the same spit in gyro shops. Thanks to Lebanese immigrants who brought shawarma into the country, the al pastor was born.
Mexicans replaced lamb with pork and added their own marinade into the mix. The result was a delicious taco born in Puebla State but can now be found in different regions. Aside from that, no Mexican food trucks or taco stands will be complete without serving this dish. If you want to try the best tacos al pastor, many recommend that you get one from Mexico City. This is the best place to find the most delicious al pastor in the country.
#2 Huevos Rancheros
Another popular dish that you should definitely try when you are in Mexico is the huevos rancheros. In fact, you can find this hearty breakfast meal in local restaurants easily. The name means "rancher's eggs" which makes use of corn tortillas and fried eggs with a good helping of warm salsa.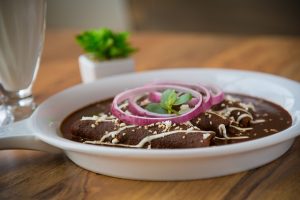 As the name suggests, this is a popular food among ranchers who are working on a farm. It's because it is a hearty meal that gives them fuel for the workday. There are many variations to this dish. For example, locals in Mexico City often spread some refried beans between the eggs and the tortillas. On the other hand, some regions serve it with plantains.
It is not clear where this dish began. However, many associates with the Mexican and American ranchers on the border. Regardless of where it began, this is one of the meals that you should try while you are in the country.
You can also try the huevos divorciados. The divorced eggs dish begins with refried beans spread on top of the flour tortilla. You put a red sauce on one side then a green sauce on the other side. Afterward, you can place a fried egg on one side and over easy on the other. Garnishes can vary depending on where you are.
#3 Pozole
Pozole is a traditional food in Mexico that you don't want to miss. They create this dish using meat cooked in broth. Aside from that, they use a variety of spices. like cumin, garlic, and chili powder to add more flavor.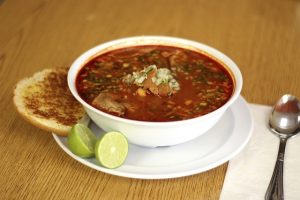 One thing that you will notice about this dish is that it is spicy. Aside from that, you can order a vegetarian version of this dish. Especially if you are not into eating meat. You can even choose your garnish. Things like lime juice, diced onions, and radishes just to name a few. In addition, you can have it with tostadas on the side.
There are three different types of pozole that you can try. First is the Pozole Blanco. Which doesn't have any red or green chilis to it. Second, the Pozole Verde contains green chilis and tomatillos in the soup. And lastly, Pozole Rojo contains red chilis like chili Piquin or chili ancho in its broth.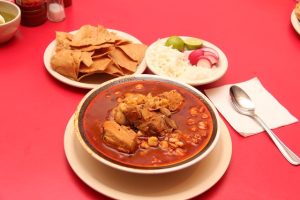 This is a pre-colonial dish that is Aztec in origin. Nevertheless, it is one of the most popular dishes you can find in the country. In fact, it is quite common. Especially during the holidays and special occasions.
#4 Chilaquiles
Chilaquiles are a breakfast staple in the country. This dish includes fried tortillas sauteed in green or red salsa. They top it with chili peppers and onions. Then top it with queso fresco, which is a type of soft cheese. Aside from that, this is the quintessential Mexican dish that makes use of corn tortillas as its base.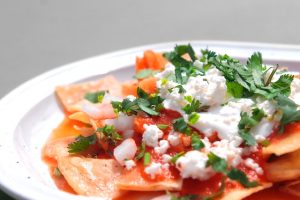 This is one of those corn tortilla foods that have been popular since the time of the Aztecs. Its name refers to the chilis. And the greens from the Aztec Nahuatl language. In addition, this dish is called the hangover meal. It is a staple on the evening of a wedding. They said that chilaquiles came to be as a way to use the leftover tortillas back in the day. After all, they did not have any means to refrigerate their food.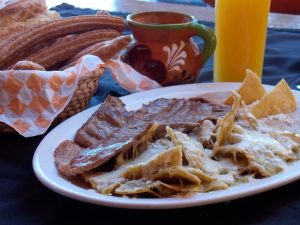 What you will love about this dish are its texture and the crispy tortilla chips. If you haven't tried it yet, make sure that you do. For sure, this is going to be one of your favorites during your trip to Puerto Vallarta in Mexico. This is one comfort food. You will not hesitate to order again as you explore the regions of the country.
#5 Sopa Azteca
Sopa Azteca is one of the more popular traditional dishes that you can indulge in. It originated in Tenochtitlan. Tenochtitlan is now known as Mexico City. Among the ingredients used to make this meal are chicken broth, garlic, chiles, and onion. They serve it with toppings. Things like crema or sour cream, chicharron, queso Oaxaca or panela, and strips of fried tortillas.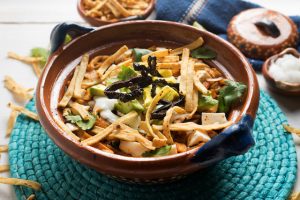 What you will have in the end is a broth. That is not only rich in texture, but in flavor too. Just imagine digging into this creamy soup with melted cheese. Plus the crispness of tortillas. You will not find another kind of soup that has plenty of texture. And great flavor outside of Mexico. This is one experience that you are sure to enjoy. Especially if you are looking for something warm and delicious in your belly.
#6 Tacos de Barbacoa
Barbacoa is the process of cooking meat slowly. This, in turn, makes the meat tender. It absorbs the flavors from the spices used. Aside from that, they wrap the meat in banana leaves or maguey. Right before cooking them underground for several hours. The end result will give you shredded meat. That is wrapped in a soft corn tortilla with cilantro, chopped onions, and lime juice. If you want a little kick to your tacos, add some hot sauce to it. Also, local eateries serve this with a bowl of consume.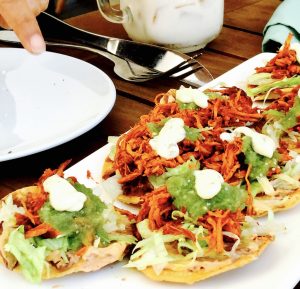 There are many variations to this dish across the country. Additionally, the type of meat used varies too. The same goes true with the spices used. And how they cook the meat. This is not everyday food. But you can find some in local markets and unassuming eateries. One thing is for sure though, no matter what variation you are eating, the meat is always soft, moist, and delicious.
#7 Sopa de Lima
For those who are heading to the Yucatan Peninsula, make sure that you try the Sopa de lima. Also called lime soup. It is one of the popular Mexican dishes that you can try in this region. This dish makes use of chicken and lima Yucatecan. Which is a large type of lime. Aside from that, this soup contains onions, tomatoes, red or yellow peppers, and local spices. They top it off with crunchy tortilla strips.
What's great about this dish is that it is available all year round. You can head to any Mexican restaurant. And order this meal to sample its rich and hearty flavor. It doesn't matter if you are traveling to Chichen Itza or the Ek-Balam ruins. You'll find this dish in eateries nearby. Make sure that you try this popular food while you are in the Yucatan. You will be able to taste the difference when you try the other regions' versions of it.
#8 Tacos de Camarones
Seafood lovers will surely love the tacos de Camarones. As it contains shrimp and other fresh ingredients. This type of taco makes use of the best-tasting shrimp as well as other seafood. Aside from shrimp, you can also try the octopus tacos or fish tacos while you are at it.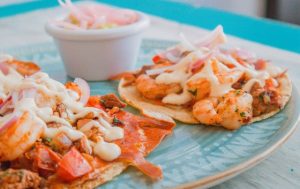 Restaurants often serve this with different ingredients like cabbage, tomatoes, pico de gallo, and avocados. Aside from that, you can choose between red or green salsa. Pick the ones your choice of sauce.
Thanks to the Gulf of Mexico and the Pacific Ocean, there is no shortage of seafood here. You should make it a point to try this one out. Because of the fresh seafood that they use for it. For sure, this is going to be one of your favorite types of tacos in the country.
#9 Esquites
One thing that you will notice with Mexican food is that they are not vegan or vegetarian friendly. However, this doesn't mean that there are no options available for you. In fact, if you are a vegan or vegetarian, you should try their esquites.
Esquites are similar to elotes, but this time, you eat the corn from a cup and with a spoon. One of the advantages of this is that you can add more toppings. Things like crushed potato chips. While you are in Mexico, you can order the esquites con tuetano. Which comes with bone marrow and corn kernels.
The simplest way for you to have this is a cup of corn kernels mixed with some salt and chili powder. On the other hand, if you prefer the traditional way. It will have some white cheese and mayonnaise on top of it.
It is not hard to find esquites in Mexico. Mainly because you will find them in markets. Plus on every street corner. Aside from that, this is quite popular in Central Mexico. This is why, if you are ever in Mexico City or Queretaro, make sure that you look for one. For sure, there are street vendors that offer this dish. After all, this is a popular Mexican street food that you don't want to miss.
#10 Tlacoyo
Another popular street food that you should not miss in Mexico is Tlacoyo. This ancient food comes in a football or oval-shaped corn masa patty cooked over a hot comal. They stuff the blue corn dough with cheese or beans. Aside from that, you can choose from toppings like grilled cactus, squash blossom, or corn fungus.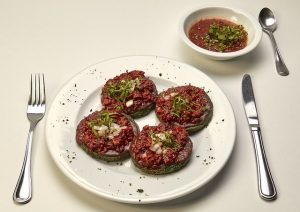 Legends say that Hernan Cortes, one of the Spanish Conquistadors, fell in love with this food after taking his first bite. This traditional food of Mexico has made its way to high-end restaurants. This means that this dish has been upgraded. It delivers a unique twist to this ancient meal. But don't put your money on the high-end restaurants to sample this meal. In fact, the best way to savor this dish is by buying from street vendors instead.
#11 Tamales
When talking about authentic Mexican cuisine, for sure tamales will be added to the list. This classic dish makes use of corn dough wrapped in banana or corn husk. Then steamed. Aside from that, you will find that there are several variations to this meal. Some contain vegetables while others meat. Also, you can have their sweet variations where they add fruits like raisins, pineapples, or prunes to the dough.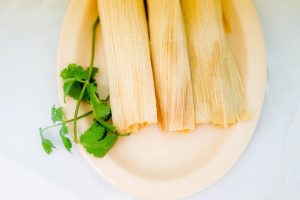 However, the most popular version is the one in Oaxaca. The tamales Oaxaquenos make use of a banana leaf to wrap the dough with. They add scrumptious chicken in the middle. With a good amount of mole sauce on top. Of course, they also use fresh ingredients. Things like vegetables for their tamales. However, it is the mole sauce that makes it even more delicious.
If you are looking for authentic Mexican food, this is it. After all, it has been around since the time of the Aztecs. The good news is that there are different variations to this dish all throughout Mexico. In fact, the most popular are the ones filled with chicken, cheese, or chili peppers. Also, there are some that use chocolate. Or fresh fruit as its filling. Trying out the different types of tamales. This is one of the best ways to savor the rich flavors of this dish. Don't forget to try their sauces too. Things like the chili sauce.
#12 Chile Rellenos
Mexican cooking will not be complete without some ChileRellenos and with good reason. The spicy kick to their food makes them enjoy their meal even more. That said, one of the best Mexican dishes is the Chile Rellenos. Add that one to your bucket list!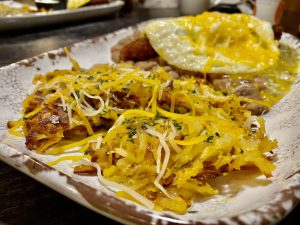 Chiles Rellenos, or stuffed peppers, are quite popular in Mexico. They say that this dish began in the state of Puebla. Aside from that, the common ingredient used here is the green poblano chiles and cheese. However, other restaurants use different stuffings like ground beef, spices, herbs, mashed potatoes, and fresh vegetables.
Meanwhile, the Chiles en Nogada is the emblematic dish served during Mexico's Independence Day. Chile en Nogada makes use of poblano peppers stuffed with ground meat. They top it off with a walnut-based cream sauce with pomegranate seeds. What makes this popular is that it resembles the colors of the Mexican flag. You can see why it is a staple during this celebration.
#13 Mexican Moles
One of the staple ingredients that you will find in various Mexican dishes is the mole. They say that this sauce started in Oaxaca and Puebla. Either way, this is a complex but tasty sauce. It makes use of local ingredients. If you visit Oaxaca, you will find that they consider mole as their signature dish. Plus, their state symbol too.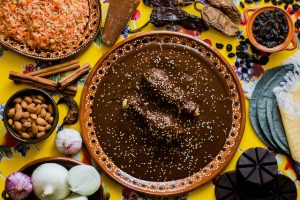 Each mole sauce served in Mexico comes in multiple layers. Thanks to the numerous ingredients used. In fact, some areas use more than 20 ingredients to make their mole poblano. Aside from that, the Oaxacan mole sauce has 30 ingredients in it! This includes chocolate plus six types of chilis.
Like it was mentioned before, you will find that Mexicans pair this sauce with their food. Among these are tamales, enchiladas, or corn tortillas to name a few. You cannot travel to Mexico without sampling this sauce. After all, it is a part and parcel of their cuisine.
#14 Cochinita Pibil
One thing that you will learn about the food in Mexico is that they are regional. This means that the main ingredient relies solely on what is available in the said region. That said, one of the popular dishes that you can order in the Yucatan is the cochinita pibil.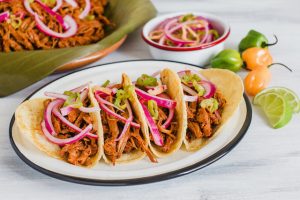 Cochinita pibil is slow-roasted pork cooked in the juice of sour Seville orange. Unlike regular oranges, this one has a bitter taste to it. This makes it an ideal choice for making the marinade. Aside from that, they also use annatto seeds powder to get that red coloring. They wrap the meat in banana leaves. Then roasted it slowly underground or in a pib.
The best way to eat cochinita pibil is to top it with onions and habanero salsa. This salsa makes use of habanero peppers. Which I must say are quite spicy. If you can manage the extra heat. You can add it to tortas, tacos, and other Mexican meals. For sure, you will make more excuses just to have this dish during your stay.
#15 Empanadas
Mexican empanadas are handheld pies. Or turnovers containing vegetables, meats, and cheeses. This is a staple in Oaxaca, Where you can try their empanadas de mole Amarillo. It is a type of empanada that contains shredded chicken in yellow mole sauce.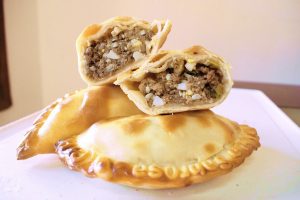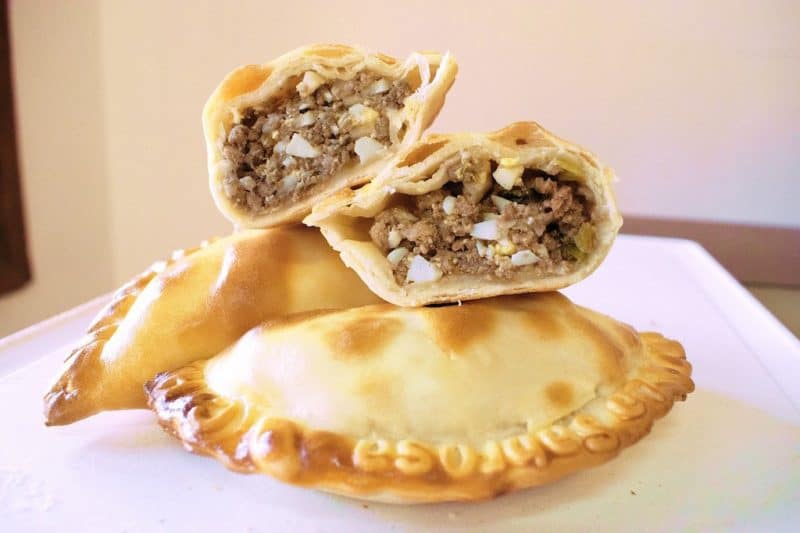 You will find that this dish is common in Latin America like Colombia and Argentina. However, there are other countries that have their own version of this. For example, they have the Cornish pasty in the United Kingdom. Another is the piroshki which is a favorite in Ukraine and in Russia. Aside from that, there are also Jamaican beef patties that are known around the world.
Meanwhile, Mexico has another type of empanada called molote. This is a cigar-shaped food. It is served as an appetizer, even in the best restaurants.
More Foods and Drinks to Try
Of course, there is more to Mexican cuisine than the ones mentioned above. There is a long list of dishes that you should make time to sample while you are in the country. In fact, you should try these ones out too.
#1 Birria
This dish is quite popular in Guadalajara. It makes use of goat meat. But you can also use mutton or beef together with spices and chilis. To make this dish, the locals will put the barbacoa in a pot full of sauce. Then place it on the hot pit. Aside from that, they use corn dough to seal the pot. Then cook the meat for four hours. Afterward, they add roasted tomato sauce to the pot. You can eat it as is. Or in a taco with hot sauce if you like.
#2 Quesadillas
Mexican quesadillas will vary depending on where you are. Traditionally, this dish makes use of large warm tortillas stuffed with your choice of meat, vegetables, and cheese. They fold the tortilla over before cooking in a comal to give the tortilla edges a nice crunch. If you want your quesadilla to have cheese in it, you should order the quesadilla con queso. The best part is that they use different types of Mexican cheese for their quesadillas so you might want to try them all out.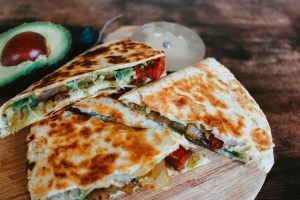 #3 Pan de Muerto
Pan de Muerto is a sweet bread that often appears during the Day of the Dead. They use wheat flour to create the bread. Then sprinkle it with sesame seeds, sugar, or a simple egg wash. The best place to have this is in Mexico. Especially during the festival to savor its authenticity. Families often eat this in memory of their loved ones during the celebration.
#4 Tejate
Meanwhile, if the scorching heat is getting to you, why not order some tejate? This beverage is quite popular in Oaxaca. Which is the food capital of Mexico. You might be turned off with chocolate and corn mixed together in this drink. However, once you taste it, you will find yourself ordering some more. In fact, the locals consider it as the drink of the gods.
They make this drink by hand. Where they liquefy a mixture containing fermented cacao beans, toasted maize, toasted mamey fruit pits, and flor de cacao. A thick foam will form on the top of the drink. Which they remove when serving it.
#5 Arroz Con Leche
Aside from having your main meal in one of the restaurants in Mexico, make sure that you try their dessert too. One option to consider is the Arroz Con Leche. This is a Mexican rice pudding. It is sweetened with cinnamon, sugar, vanilla, and even raisins. In fact, this is the second most popular dessert that you will find in the country. You can also try the flan as well. Especially if you want to satisfy your sweet tooth.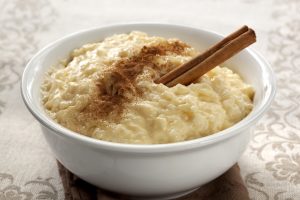 #6 Chilis Toreados
Meanwhile, the chiles toreados is a popular side dish in Mexico. You can visit the local taqueria. Ask for one. They use serrano or jalapeño peppers for this dish. That is for the extra heat. In addition, they fry the peppers before. Then they add some lime or lemon juice and salt. You can have this alongside your main meal for that added balance.
#7 Agua Fresca
Agua Fresca is a popular drink that locals buy to cool them down. There are different drinks that can be called as such. For example, agua de jamaica and horchata fall under this category. Aside from that, this drink can be made with orange juice. Or guava, tamarindo, or any other fruit that is in season.
#8 Enchiladas
Another must-try food in Mexico is enchiladas. Basically, you just dip your corn tortillas in hot or spicy sauce. Whichever you prefer. At first, they stuff the tortillas with beans, cheese, or meat. Afterward, they roll the tortillas. Then serve them. Thanks to its popularity, this dish is not that hard to find. Aside from buying them from street vendors. You can also order them in any local restaurant.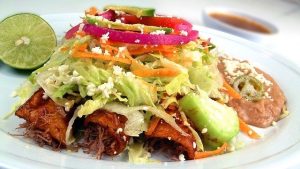 If you compare the enchiladas here with the ones across the border, you will find that the authentic version is much better. You will be surprised with the different types of fillings are used here that you should try as much as you can.
#9 Mexican Hot Chocolate
When it comes to Mexican staple food, hot chocolate is one of them. In fact, it has been around since pre-Hispanic times. Unlike in the United States where they add milk to their chocolate. Mexico only uses chocolate and water. In addition, they handspun the beverage using molinillo.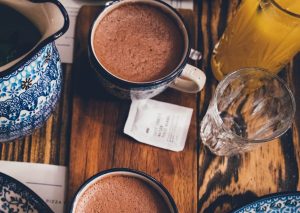 There are several types of chocolate drinks that you can order here. Among these are tejate, chelate, and champurrado. Although most of these are regional hot chocolate drinks. The Chocolate de la Abuela is the best brand in the country.
#10 Salpicon de Res
Aside from their main dishes, Mexico also has salads too. One of these is the salpicon de res or shredded beef salad. This delicious salad makes use of brisket or flank steak with lime-vinegar dressing. The salpicon method hails back to Spain and France. In this cooking method, they dice different types of food then bound together using a sauce. This method is quite common in Latin and South America. However, in Mexico, they prefer to use beef for it.
Wrap Up Mexican Food!
As you can see, there is no shortage of meals to try in Mexico. If you think that you have tasted authentic Mexican food because of the Mexican stores in the US, think again. There is a huge difference between the Tex-Mex food being served in the US compared to the real deal.
Fortunately, traveling to Mexico is now more interesting to do. Especially since trying out their best dishes. This should be part of your itinerary. It is understandable that you will feel overwhelmed with the amount of food here. If this is the case, then you can use this as your guide. After all, these are among the best dishes that you should try in Mexico.
Of course, this list is just the tip of the iceberg. In fact, the best way for you to appreciate the local cuisine is to go on a food tour. This way, you will be able to try out different dishes while learning the history behind them.
Aside from that, you can also go on your food adventure starting in Mexico City. Their tacos are the bomb. But don't limit yourself to this. In fact, you should hit the local markets. See what the vendors are selling. If you are feeling adventurous, try their fried insects. Which are known to add a bit of crunch to their meals.