Puerto Vallarta is not only home to some of the best beaches, but the food here is exceptional too. Of course, your trip to Mexico will not be complete if you haven't eaten tacos. The best part is that there is a wide variety of tacos here that will suit your palate. From veggies to grilled meats to fresh seafood, you'll not run out of options to satisfy your taco cravings. In fact, you don't have to worry about any dietary restrictions. Because you'll find the best taco for you.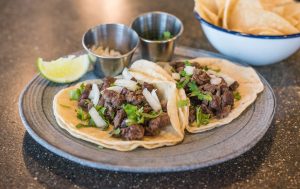 ---
The BEST Tacos in Puerto Vallarta
---
---
Where to Find Delicious Tacos in Puerto Vallarta!
If you are looking forward to your authentic taco experience, you should know where to buy one. Even if you are in Puerto Vallarta for a few days. It is not an excuse to miss out on good food served here. In fact, you should take advantage of Vallarta food tours if you want to fulfill your taco fantasies. Your tour guide will take you around the best taco spots in Puerto Vallarta. That said, let's take a look at where to go for delicious tacos.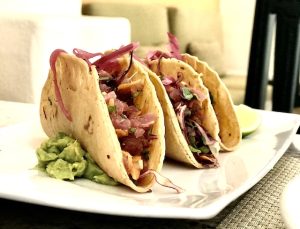 #1 El Barracuda
El Barracuda is a relaxing restaurant that you'll find by the beach. Although they offer a variety of foods centered on freshly caught seafood. Their tacos are worth checking too. It doesn't matter if you try their octopus al ajillo or their Baja-style fish. They also have steak, shrimp, or smoked marlin tacos you'll love them all. In addition, their specialty cocktails are worth pairing with their delicious tacos.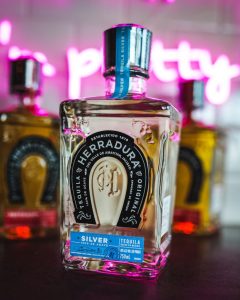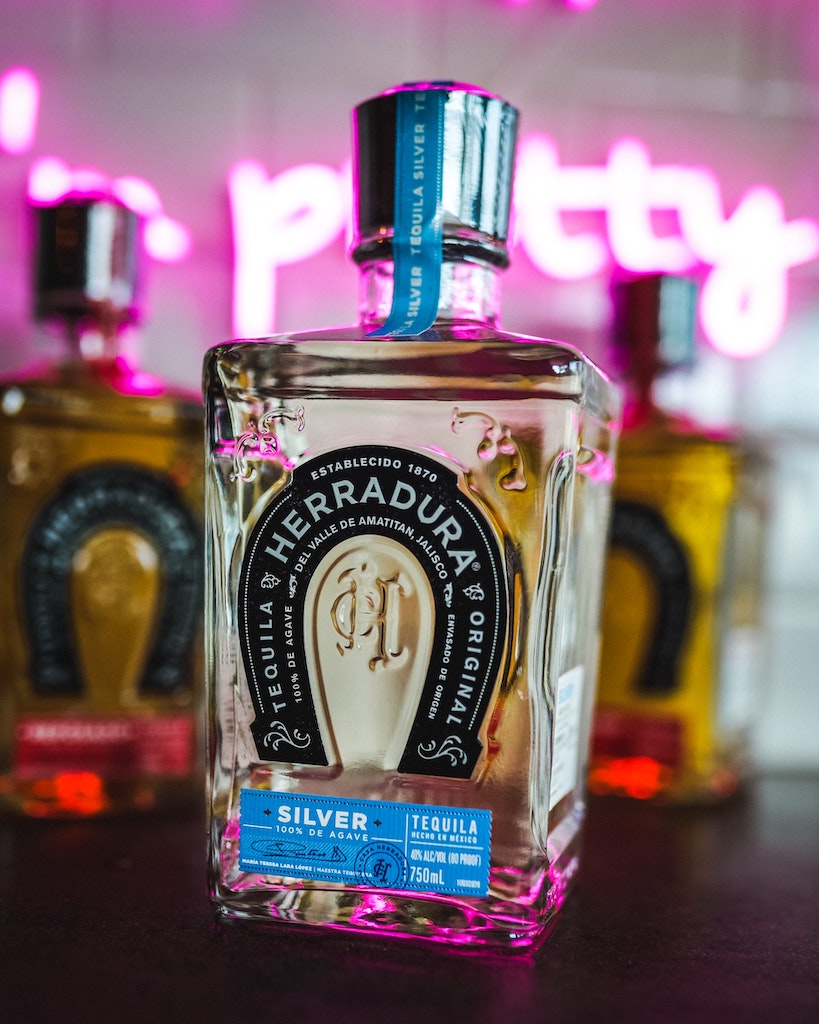 #2 Pancho's Takos
Meanwhile, Pancho's Takos is best known for its excellent food and generous portions. If you are looking for the best taco spots, this is one of them. In fact, once you taste their tacos al pastor, you'll be back for more. Their signature dish uses pork meat marinated in pastor sauce. They roast it slowly then top it with fresh pineapple.
The restaurant's indoor space is small which is why there are tables outside. This adds to the dining experience since you can watch people at the same time. Their outdoor seating gets filled up pretty quickly. You can find this taco stand at Calle Basilio Badillo.
#3 El Carboncito
If you are into authentic Mexican tacos, look no further than El Carboncito. This restaurant is a local favorite and a must-try for tourists. Although the store's design is basic, they make up for it with the food that they serve. In fact, you should try their freshly grilled meat tacos paired with their signature salsas. If you have a late-night craving for tacos, you'll be happy to know that they are open at night.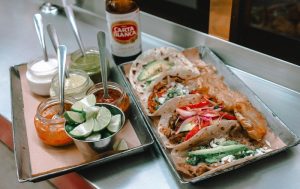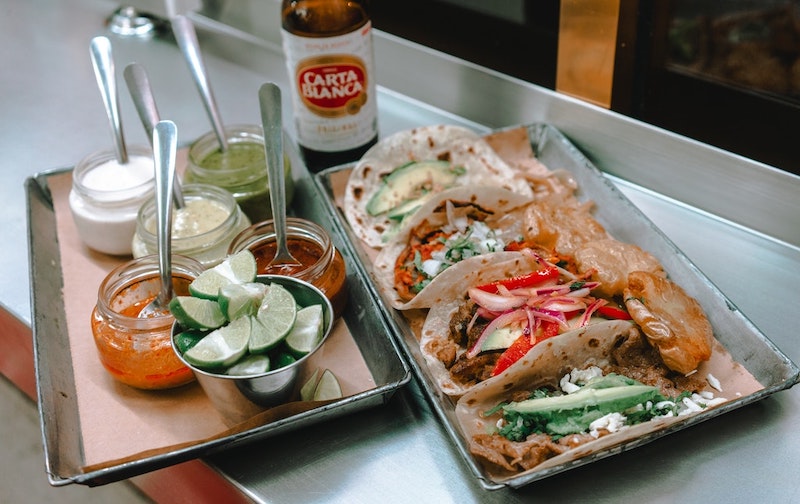 #4 Taco Revolucion
Tacos Revolucion is a family-run taco joint that serves a fabulous range of tacos to its guests. In fact, it is one of those places that serve seafood tacos along with tacos that contain chicken or meat. You should try their taco revolution which is a combination of several types of meat, three-chili salsa, and cheese. You can choose between flour tortillas or corn tortillas for an extra cost.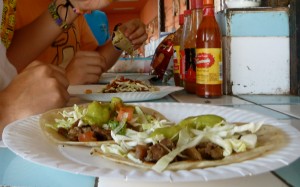 Aside from that, their fresh handmade tortillas, as well as delicious cocktails like their jalapeno cucumber margarita, are perfect together. The Romantic Zone is one of the best places in Mexico City for you to find great food at affordable prices. You can even cap off your day with homemade churros if you like.
#5 Marisma
The first thing that you'll like about Marisma is that it is not a fancy restaurant. In fact, you will see several bar stools surrounding their tiny kitchen plus tables placed outside. Among their top sellers here are the battered and fried fish and shrimp tacos. In addition, their seafood street tacos are some of the most amazing tacos that you will find in this area. The next time you want to taste the best fish tacos, you know where to go.
#6 Taqueria El Cuñado
While you are in the Zona Romántica in Emiliano Zapata, make your way to this restaurant. One reason behind this is that it is one of the traditional taco stands that you will find in Puerto Vallarta. In fact, this taco stand has been in operation for four decades now. They can easily whip up tacos made from beefsteak, beans, and onions to serve their guests. If you like salsa, try their hot sauce. They use habanero peppers, pineapple, and red onion to make it.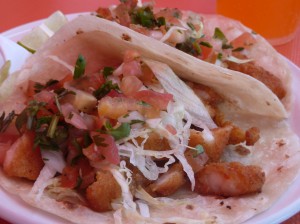 #7 Mariscos El Guero
This family-owned business started out as a food stand. However, because of the good food that they serve, they were able to move into a restaurant seating space. Here you can purchase a tostada filled with fresh ceviche made from mahi-mahi or Dorado. They cure the fresh raw fish in lemon juice, onion, salt, chili peppers, and coriander.
#8 Mariscos Cisneros
Mariscos Cisneros is one of the best restaurants that you'll visit on a taco tour. Their smoked marlin tacos are just one of the best things that you can have here. You will know that you are in an ideal place for tacos when there is a long line in front of the store.
#9 Sonorita Olas Altas
If you are looking for the best al pastor tacos, this is it. Aside from watching the giant slab of meat rotating in the kitchen, once they put together your order, you will feel like you have died and gone to heaven. It is true that they serve the best tacos al pastor. But do try the rest of their food. In fact, their salads are perfect and you can pair them with their wide selection of drinks.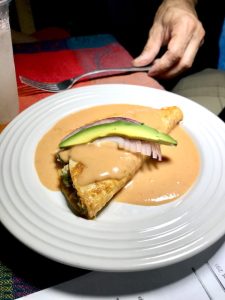 #10 Pepe's Tacos
Make your way to Calle Honduras to visit Pepe's Tacos. Among their standout dishes here are the al pastor and carne asada. You can also try their quesadillas which are among their top sellers. After all, you will only hear great things about this place which is one of the reasons why locals flock here. Their al pastor is similar to shawarma which was introduced to the country by Lebanese immigrants.
#11 Tacos Robles
Tacos Robles is a Birria Tacos stand that you don't want to miss. It is run by a family that owns three ranches. This is why you can expect their ground beef to be made from fresh meat. Even if you are a vegetarian. You will find that they serve traditional tacos filled with veggies. Aside from that, their outdoor seating is not that many so you need to be here early. You won't find this spot easily using Google Maps but you can find them in Calle Matamoros. That is why it is worth joining food tours in Puerto Vallarta.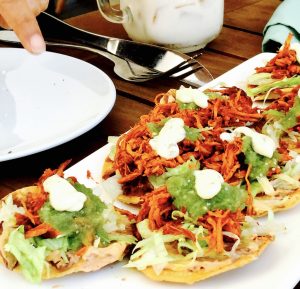 #12 Tacos Chilo
Eating tacos will be one of your favorite things to do while you are in Puerto Vallarta. After all, you will not have a hard time finding them. One of those that offer the best street food is Tacos Chilo. You can drop by their store late at night and they will still be open. There is enough indoor seating for customers or you can just have your tacos on the go.
Wrap Up the Taco Guild!
If you are eager to sample the local cuisine in Mexico City, you will not be disappointed. After all, everywhere you go, there are restaurants that offer a wide selection of food to choose from. That said, if you want to buy tacos, you are in the right place. Puerto Vallarta is home to street carts that sell tacos. Aside from their traditional tacos, you can also play with your choice of salsa. Some request sour cream in their tacos, while others prefer a little heat to theirs.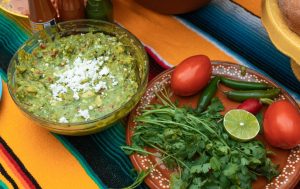 It doesn't matter if you are on a short trip to Puerto Vallarta or not. What's important is that you do not leave this place without sampling their local dishes. In fact, the tacos sold here are a must-have. If you are out exploring on your own but are craving tacos, look for restaurants that locals flock to. This is a good sign that the food there is great. After all, if the dirty dishes are any indication, these eateries are among the best in the area.