Puerto Vallarta is a popular destination in Mexico and with good reason. It has a lot to offer tourists regardless of what they are looking for. Aside from the stunning beaches, Puerto Vallarta also has lush mountain jungles and mouth-watering dishes. Also, their underwater scuba diving experience is one for the books. This is why it is not surprising why many look forward to visiting this place.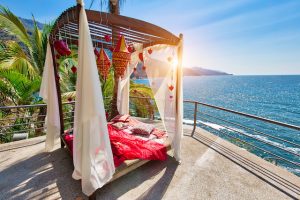 ---
What's in this post:
hide
20 Unique Things to Do in
Puerto Vallarta
---
---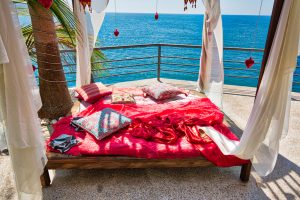 However, the real challenge is sorting through all the activities that you can do here for your next trip. This is understandable since there are tons of fun things to do here. From staying in one of the all-inclusive hotels to walking around the Old Town. Let's see what the best things to do in Puerto Vallarta are.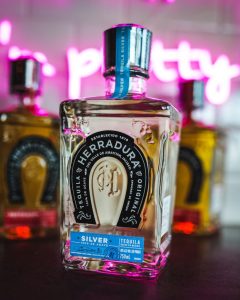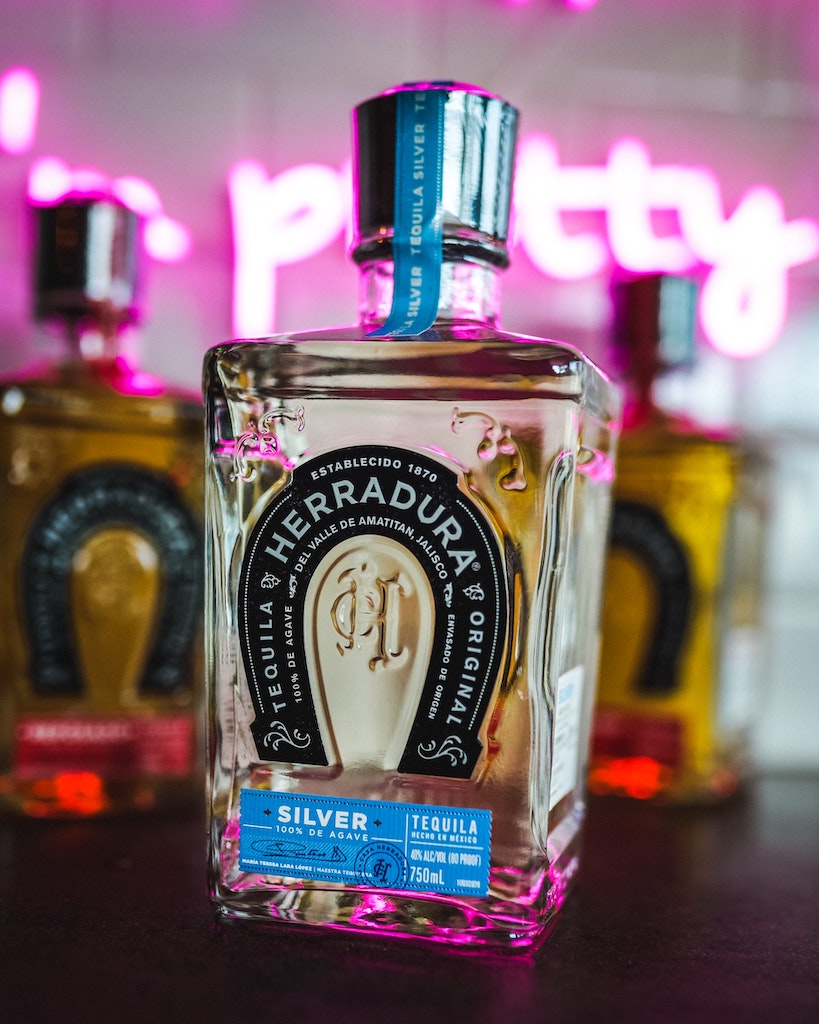 Overview of Puerto Vallarta Zones
There are six zones in Puerto Vallarta that you should know of. Each one of these zones has much to offer locals and tourists alike.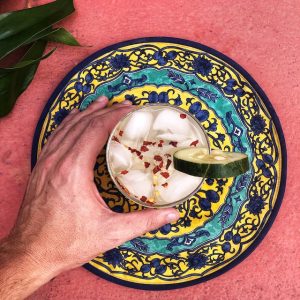 Let's take a look
South Zone
If you want to avoid the bustling city life of Puerto Vallarta then head to the South Zone. Among the highlights here are the peaceful and beautiful beaches that are inviting. Aside from that, there are plenty of fancy hotels here that you can stay in. Thanks to its location, there is a good chance that you will see the whales out in the open from your hotel window. If you are traveling to Puerto Vallarta for some rest and relaxation, you'll find it here. The best part is that you can go on day trips to the nearby zones if you want to explore some more.
Old Town
For travelers who want to immerse themselves in local culture, this is a good place to start. Aside from the art galleries and museums, colonial architecture thrives here. It is not surprising that it is now a Cultural Heritage Site. If you are not staying here, then make sure that you visit it when you are able.
While you are here, you can explore the Malecon. Where you will have plenty of things to do. If you are interested to see how the locals live, you can walk or ride a bike in the morning. Additionally, there are plenty of sculptures here that are worth looking at. Especially if you can, join a tour around Old Town.
Nuevo Vallarta
Nuevo Vallarta is the northernmost area of Puerto Vallarta. It is ideal for those who are traveling with the whole family. Or just want some quiet. Additionally, this is also a good spot for those who are willing to spend extra on hotels.
Marina Vallarta
This is where the city of Puerto Vallarta begins. Aside from the all-inclusive resorts, restaurants, and bars, it is also the meeting point for boat tours. However, you will not find any public beaches. Since most are within resorts. You will need to hire a water taxi or go on a tour onboard a boat to see other beaches.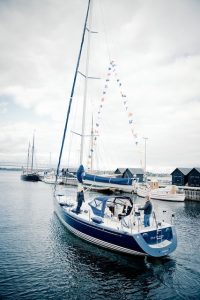 Hotel Zone
The Hotel Zone begins at Sam's Club and, unlike the first two zones, there are shopping areas. The most popular is the Isla Puerto Vallarta Shopping Village. Aside from that, there are 2-stars to 5-star hotels. So you will have plenty of choices. The accommodations here suit different kinds of budgets. On the other hand, if you are aiming for cheaper rates, book a trip here during the rainy season. There are fewer travelers during this time. So hotel rates are cheap.
Also, since this zone is for tourism purposes, there are plenty of business establishments here. You will find everything you need in this area. Making it a great spot to spend some time in.
Zona Romantica
Expats and tourists alike love to spend time in Zona Romantica. One reason behind this is that there are plenty of amenities and services here. Additionally, it is an LGBTQIA+ friendly space which makes it more inviting. You don't have to worry about being on a budget since accommodations and food here are affordable.
Although there are tons of activities to do here during the day, the nightlife here is something else. Locals will say that a trip to Puerto Vallarta will not be complete without going here. What sets this zone apart is its rustic charm. If you explore it on foot, you will immerse yourself in culture, art, and of course, great food.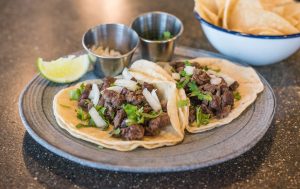 Top 20 Things to Do in Puerto Vallarta
The best way to map out your itinerary is to know how long you'll be staying in Puerto Vallarta. On a good note, even if you are staying for just a few days, you will still be able to narrow your options. You can do this by checking this list of unique things to do in Puerto Vallarta.
#1 Join Food Tours
One of the great things that you can do in Puerto Vallarta is to join Vallarta food tours. You can start with their Taco Adventure Tour which will take you to different areas to sample their delicious street food. Aside from tacos, you can also feast on local food like quesadillas, pozole, and churros just to name a few.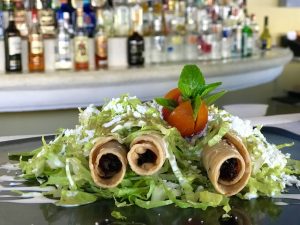 Meanwhile, tourists who want to sample the local drinks do join the Puerto Vallarta Mixology Tour. Your guide will teach you the history of their drinks like tequila, micheladas, mezcal, and others. Aside from that, you will be able to sample their tasty tacos as well as desserts too.
On the other hand, there are cooking classes available in Puerto Vallarta that you can join. Here you will learn how to cook their delicious food on your own. In fact, an international chef teaches the class so you'll learn how to cook with style too.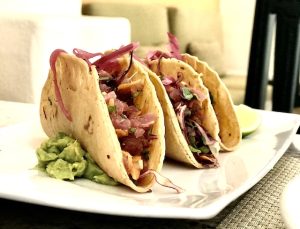 If you are joining a food tour, ask where your meeting point will be. This way, you will know where to head out. Some food tours will bring you to the local markets which is a great way to learn about local ingredients. You will also be able to have snacks on the side before you proceed to your cooking class.
#2 Playa Los Muertos
There is no denying that Puerto Vallarta is one of the best places to visit while you are in Mexico City. In fact, one of the reasons why tourists flock here is because of its gorgeous beaches. A good example of this is Playa de Los Muertos which is one of the best beaches in the area.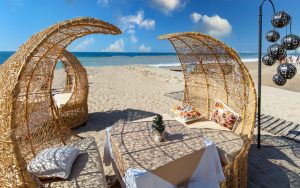 Aside from the pristine sandy beaches and crystal clear waters, you will find food vendors and restaurants near the beach strip. Locals and tourists alike can enjoy different kinds of water sports like swimming or playing volleyball. In addition, there are live music and massage services that are available in the Los Muertos beach.
In addition, you can traverse the Los Muertos pier to see a fantastic view of the ocean. You should also go to the south side. Here you will find Conchas China, another beach to add to your itinerary. You can ride one of the water taxis that you will find on the pier.
#3 Relax in San Pancho
Meanwhile, San Pancho offers a relaxing and calming atmosphere to guests who want some peace. Compared to Sayulita, this is more laid-back which is ideal for those who avoid the hustle and bustle of tourist hotspots. Aside from that, you will notice that the locals and ex-pats living here are working hand in hand to keep their community safe. No wonder you will feel at ease when you arrive here.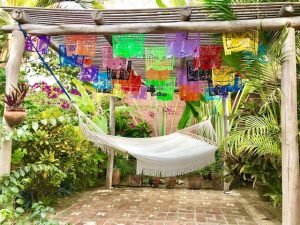 San Pancho is home to restaurants, coffee shops, and street vendors. Also, there are several hiking trails that you'll find better than the ones in Sayulita. You will not run out of activities to do here which makes it a great spot for travelers.
#4 Puerto Vallarta Botanical Gardens
The Vallarta Botanical Gardens offer tourists a reprieve from the hustle and bustle of city life. Within the gardens, you will see different vegetation that is only seen in Mexico. Aside from that, you will find the largest orchid collection in the country here as well. Of course, the wildlife here is a must-see too. In fact, some of them are friendly like the hummingbirds.
In addition, you will find a church as well as the "bridge of dreams" within the gardens. If you are looking for a great experience, make it a point to see the habitat of the jaguar. After your walk, you can make your way to the La Hacienda de Oro which is a restaurant that serves tasty meals to weary travelers. You can rest and recuperate here while uploading your photos online thanks to the free Wi-Fi service.
#5 Day Trip to Sayulita
If you are looking for a good time, a trip to Sayulita is in order. This coastal town is just an hour's drive away from Puerto Vallarta. What makes it a popular attraction is that it has become a surfer's haven. Aside from that, Sayulita welcomes all kinds of travelers. Families and beach lovers, surfers, and yogis all have a place in this quaint town.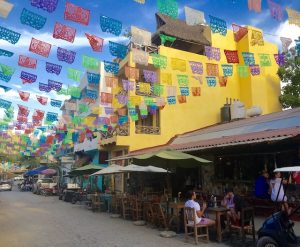 Even if you are not into water sports, there is much to see and do here. For example, you can join the yoga classes done on the beach. You can also book a whale watching tour from here if you like. Aside from that, you can go hiking or biking in the jungle and make a stop in the local shops for souvenirs. Local artisans put their artwork and crafts on display which you can purchase if you want to bring a bit of Mexico back home.
#6 Explore Zona Romantica
You cannot say that you have been to Puerto Vallarta and not visited Zona Romantica or Romantic Zone. It doesn't matter if you are staying in the North Zone or someplace else. You can visit this area on a day trip because there are tons of things to see and do here. It can be crowded during the peak season but it will be worth your while.
Among the things to do here is to go shopping for souvenirs and visit local art galleries. Aside from that, the coffee shops and restaurants are worth trying out to sample the local cuisine. Don't forget to check the green areas like Cuale River Island which is accessible through the swimming bridges. Snap photos of sand sculptures by the beach or talk to local artists who are selling their wares.
#7 Walk on the Malecon
One of the free things that you can do while you are in Puerto Vallarta is to walk on the Malecon. The best time to explore this place is early in the morning. When there are not a lot of people around. It starts from Downtown PV and stretches all the way to the Zona Romantica. Aside from that, Malecon is home to street vendors, shops, and restaurants. Don't forget to take photos of the impressive sculptures along the way too.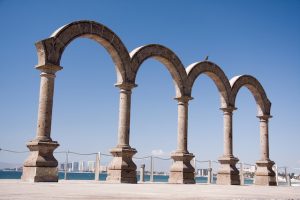 If you are in Puerto Vallarta between the months of November and April, you will be able to catch free shows from street performers and musicians. Also, there is a free sculpture walking tour to help you learn more about these statues.
In addition, you can take a detour to the Church of Our Lady of Guadalupe. Once you hit the cobblestone streets, you will know you are going in the right direction. You will find the church towering over the rest of the town.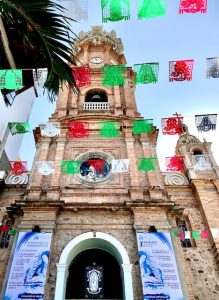 Aside from that, you can go on a free walking tour to downtown Puerto Vallarta. The downtown area is quite popular with those who appreciate architecture. After all, there are plenty of old structures here. Which were the remains of past civilizations. The pedestrian bridge will take you around the area with ease. Plus give you the best views of the bay too.
#8 Tour the Marietas Islands
If you are around the Bay of Banderas, you should head out to the Islas Marietas National Park. This national park has several small islands near Bahía de Banderas. You should book a boat tour to explore these islands which will only take an hour. Among the sights to see here are the sea caves and the gorgeous waters too.
On the other hand, if you are looking for more family adventures, you should go to Nuevo Vallarta. You can buy tickets to the Aquaventuras Water Park where everybody is welcome. There are swimming pools and climbing walls here that your kids will enjoy. In addition, there are water slides and a mini pirate ship as well.
#9 Visit Las Caletas Beach
Like it was mentioned before, Mexico is home to beautiful beaches. One of them is Las Caletas Beach. The best way to truly appreciate your visit here is to book a tour with Vallarta Adventures. This is one of the beaches in the country you don't want to miss because it is quite beautiful.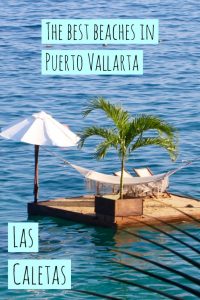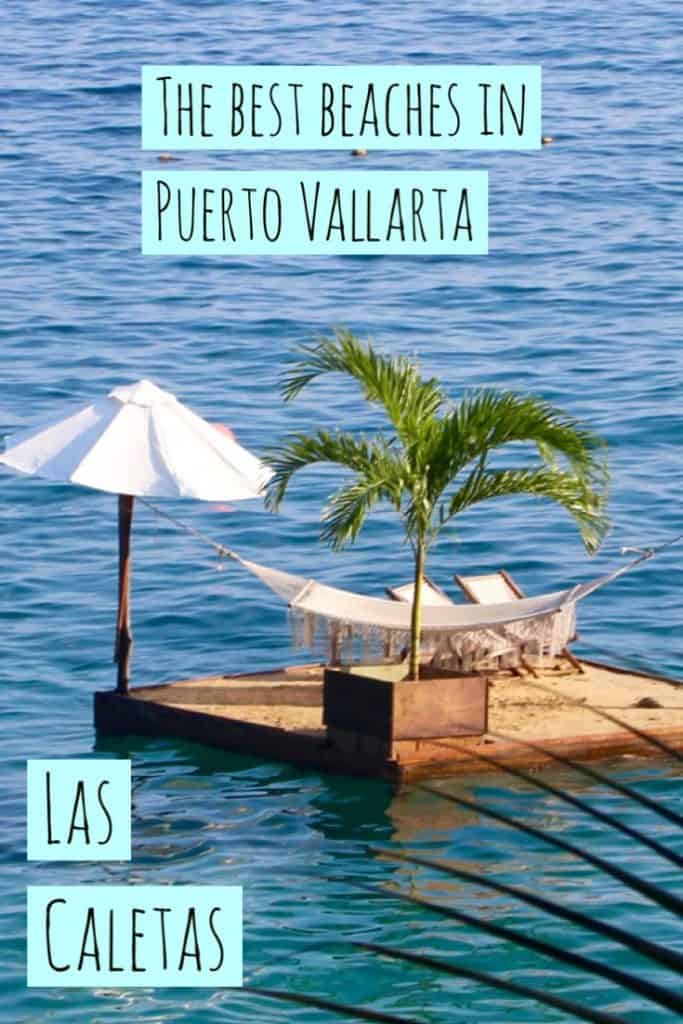 In addition, the tour will also cater to your children's needs. There are adventure parks, cooking classes, snorkeling, and kayaking to do here. Families will enjoy a trip here since they will have plenty of activities to do together.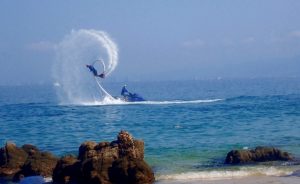 #10 Swim in Playa las Gemelas
If you are looking for the best beaches in Puerto Vallarta, Playa las Gemelas is one of them. It is best known for its crystal clear waters and is just south of Puerto Vallarta itself. In addition, it will only take you ten minutes to reach the city properly. This is the perfect place to relax and unwind because there are not a lot of people here.
Aside from that, you can also book a boat tour that will take you to the Los Arcos National Marine Park. This is one of the tourist hotspots in Puerto Vallarta that you should not miss. The Los Arcos are granite arches that shoot out from the ocean. They make a perfect backdrop for those Instagram photos that you want.
Meanwhile, the waters in Los Arcos are worth exploring too. You can go snorkeling or scuba diving here if you like to see the wonders under the sea. Aside from the abundance of tropical fish, it is also home to sea turtles, manta rays, and moray eels. You will fall in love with the diverse wildlife here which is why this is one of the must-sees in Puerto Vallarta.
#11 Whale Watching in Puerto Vallarta
For tourists who are in Puerto Vallarta between the months of December to April, you are in luck. These months are ideal for whale watching in Puerto Vallarta. In fact, you can spot humpback whales jumping out of the ocean from your hotel window. But if you want to see them up close, your best bet is to join a whale watching tour.
These tours will bring you out in the open waters where humpback whales usually stay. From the boat, you will see these majestic creatures swimming underneath. For sure, this is one of those experiences in Puerto Vallarta that you will not forget anytime soon.
#12 Explore San Sebastián del Oeste
San Sebastián del Oeste is one of Mexico's Pueblo Mágicos that is worth visiting. Nestled in the Sierra Madre Mountains, this small town is full of charm and personality. In fact, this is a great place to be in if you want to take a break from spending time on the beach. This town is rich in history and local culture that you'll want to learn more about.
You can explore it at your own pace by renting a car in Puerto Vallarta if you like. On the other hand, joining one of the guided tours is not a bad idea either. After all, the local guides will be able to provide you with in-depth information about the pueblo, its history, and its buildings.
In fact, once you are here, you will enjoy walking on its cobblestone streets. Also, you will see that the town's mining history is still intact. This is all thanks to the old churches and farms that are still standing here today. One thing is for sure, you will feel that time has stopped in this pretty town because everything remains the same. If you don't want to miss out on anything, book a full-day tour here from Puerto Vallarta.
#13 Go on a Trip to Banderas Bay
Banderas Bay is where Puerto Vallarta and the rest of the popular beaches lie on. Thanks to the bay, the city is quite safe from hurricanes. In addition, it also helps keep the waters calm and is ideal for swimming. In fact, your trip to Puerto Vallarta will not be complete without enjoying the stunning clear waters of the bay. In addition, don't forget to join a snorkeling tour to see the beauty that lies underneath the waters.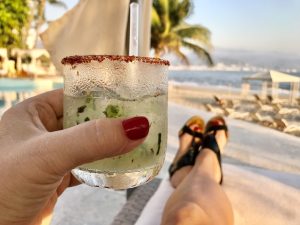 If you are going swimming, watch out for rip tides and strong currents. They say that they happen when there is low tide. Beginner swimmers should stick to calmer waters that are near the shore. On the other hand, if you are out in the open waters, make sure that your guide is nearby and wear a life jacket too.
#14 Attend the Rhythm of the Nights Show
Another unique thing to do in Puerto Vallarta is to attend the Rhythm of the Nights show. Locals and tourists were impressed with this show. After all, their beachside stage had light shows and plenty of dancers who entertained the audience. The producer of the show is Gilles Ste Croix who is the co-founder of Cirque du Soleil. That alone means that the ticket price is not cheap. However, since you are on a vacation, splurging for this show is worth it for sure.
#15 Do Adventurous Things in Puerto Vallarta
Adventure seekers will be happy to know that there are plenty of things to do in Puerto Vallarta that will suit them. First, you can try the zip line that will take you over the majestic Sierra Madre mountains. You are to witness spectacular views from this high up the mountains so bring your camera with you.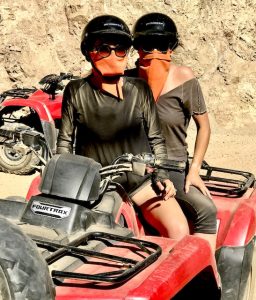 Second, there are ATV tours that you can ride around the rugged terrain around the mountains. This is a three-hour-long tour that will take you across small villages, rivers, and jungles. Lastly, you can go horseback riding too. This tour will take you from the Sierra Madre down to the tropical forest. Afterward, your last stop is a hidden beach where you can rest and cool down after your journey. This is the perfect end to your ride here.
#16 Go on a Day Trip to Boca de Tomatlan and Nearby Towns
While visiting Puerto Vallarta on Mexico's Pacific Coast, you should also consider visiting nearby towns. Among these are Boca de Tomatlan and Mismaloya which are half an hour away from Puerto Vallarta. There are two beaches near Boca de Tomatlan that you can visit.
First is Yelapa Beach which you can reach using a water taxi. This is a popular spot for tourists so expect that there will be plenty of tourists here during the high season. Also, this was a small village that later became a hotspot for travelers. Second, you can check out Playa Las Animas de Quimixto where you can savor the relaxed atmosphere here. While you are here, you can hike up to the waterfall which is a whole new experience.
The best way to reach these two beaches is by taking a bus from Boca de Tomatlan then riding a water taxi. Make sure that you ask the taxi driver to pick you up after a few hours to take you back. You can also call for one from the restaurant on the beach. While waiting, you can dine on fresh seafood and ice-cold drinks to cool you down after exploring the area.
#17 Go Up Mirador de la Cruz del Cerro
One of the popular things to do in Puerto Vallarta is to go up Mirador de la Cruz del Cerro. After all, this is the best spot to see amazing views of the city. However, reaching the top is not an easy feat since it is an uphill climb. Depending on your current physical fitness level, the climb can take between twenty to forty-five minutes. Give or take. Make sure that you bring water and bug spray when you attempt to climb Mirador.
The good news is that all that effort you put into climbing uphill will be rewarded with fantastic views of the city below. From the lush vegetation to the crystal clear blue waters of the ocean, you will not be able to resist taking multiple pictures from up here. It is a challenging climb. Sure, but the views from the top are worth the hardship. Don't worry, you can spend some time up here to soak in the beauty of Puerto Vallarta.
#18 Dine-in Casa 449
Tourists will not hesitate to say that eating is one of their favorite things to do in Puerto Vallarta. This is not surprising since Mexico has an impressive gastronomical experience for its guests. Fortunately, there is no shortage of the best restaurants in Puerto Vallarta. And one of them is Casa 449.
This family-run restaurant has internationally trained managers who deliver delicious meals to their guests. The result is that you will find deliciously made local dishes with a gourmet twist that will make you want to come back for more.
You will find this restaurant 9 blocks away from Zona Romantica. This means that if you are staying in the area, you will not have a hard time finding this spot. In addition, you will love how you will feel welcome as soon as you step inside the restaurant. The best part is that the prices of their meals are affordable. If you are looking for a great time in Puerto Vallarta, you will find it here among their delicious meals and friendly ambiance.
#19 Stay in an All-Inclusive Resort
Staying in an all-inclusive resort while in Puerto Vallarta is one of the best things that you can do here. Just imagine having your needs taken care of throughout your stay. Fortunately, there are plenty of inclusive resorts around the different zones of Puerto Vallarta. Among these are Casa Velas, Secrets Vallarta Bay, and Crown Paradise Club.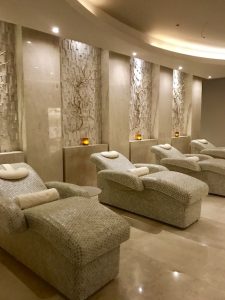 Some resorts are adults-only while others are ideal for families. You should check these hotels and resorts to see what amenities they have for an enjoyable stay. For sure, many have swimming pools, hot tubs, in-house bars, and restaurants. Aside from that, some can give you access to the best golf course in the area. This is suitable for travelers who love to play a round or two of golf.
#20 Dine in Hacienda San Angel
Meanwhile, a trip to Hacienda San Angel is in order if you want to feel like a celebrity. This house has an interesting history with Richard Burton. The actor fell in love with Puerto Vallarta while shooting The Night of the Iguana.
However, there was no denying that he was having an affair with his co-star, Elizabeth Taylor. He built a bridge that will connect Hacienda San Angel to Casa Kimberly so he and Taylor can meet in secret. The combination of the movie as well as the "secret" love affair between the two stars helped put Puerto Vallarta on the map.
The luxurious 9 suite boutique hotel, with an open-air rooftop restaurant, tequila bar, pool, and spa, was lovingly created from the quaint side-by-side houses once owned by the star-crossed couple.
More Adventures Await You in Puerto Vallarta
Regardless of whether you are interested in going off the beaten path, or being in the center of the action, Puerto Vallarta will not disappoint. As you can see, there are tons of exciting activities to do here on your own or with your family. In fact, you might want to extend your vacation here to fully appreciate the beauty of Puerto Vallarta.
The activities mentioned above are just a few examples that will help you get started. Puerto Vallarta still has plenty to offer its guests so be sure to do your research. For sure, you will find whatever you are looking for in a vacation, you will find them here. After all, you don't want to miss the highlights of this stunning city in Mexico.
If this is your first time visiting, then use this guide to help you plan your itinerary. This way, you will be able to do the top activities while in Puerto Vallarta. The rest is for you to figure out once you reach this place. One thing is for sure though, you will find yourself coming back for more. After all, there are too many things to do here that a short stay will never be enough to appreciate Puerto Vallarta.