For travelers interested in living authentic Mexican life, you should start in the city of Oaxaca. It has everything that you are looking for in a tourist hotspot. Among these are thriving markets, ancient ruins, delicious food, art galleries, and more. In fact, Oaxaca City is a good starting point when you want to explore the state of Oaxaca.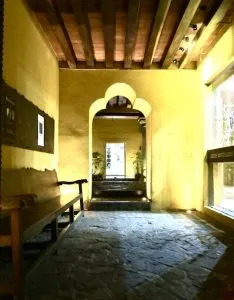 ---
What's in this post:
hide
The Best Things to See and Do
in Oaxaca City, Mexico
---
---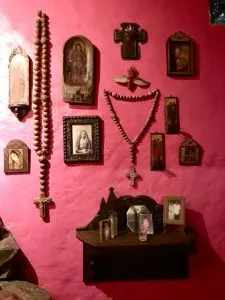 Aside from the stunning colonial architecture, you don't want to miss their celebration of Dia de Los Muertos. The best way to immerse yourself in the rich culture of Mexico is to spend a week or two here. For sure, you will feel that your time here is not enough. Especially since there are tons of activities and sights to see here.

Introducing Oaxaca City
Oaxaca City is the capital of Oaxaca state located southwest of Mexico City. It has been a UNESCO World Heritage Site since 1987. Before, it was called Verde Antequera. But has since been named as Oaxaca de Juarez. It was in honor of the former Zapotec Mexican President, Don Benito Juarez.
The city was founded by the indigenous people of Zapotec in 1529. From then, the city center became the hub for economic, political, social, and religious activities. In fact, if you tour the city, you will notice that there are numerous icons still standing. These represent centuries of indigenous cultures that this city is full of.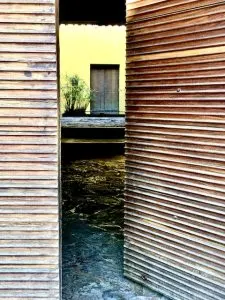 In fact, the best time to explore the area is during its numerous festivals. One reason behind this is that these festivals bring out the beauty and the heart of the people living here. For example, you can come here during the Carnival season. When the streets become full of music and colors. Also, their Holy Week celebration is a time for reflection and prayers.
During the summer, the locals are busy with their sports and drinking. In fact, you should be here for their Tejate, Mole, Tamal, and Mezcal festivals. Lastly, their Day of the Dead celebrations is worth witnessing too. After all, the locals dress up in colorful outfits and prepare tributes for their dead ancestors.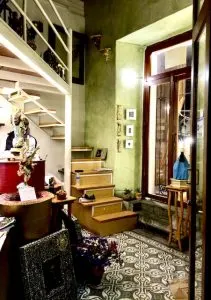 List of the Best Things to Do in Oaxaca Mexico
One thing that you will love about Oaxaca is that this small city has much to offer in terms of fun activities to do. Everything is accessible on foot. This means that you will be able to immerse yourself well to experience the Mexican way of life. Let's take a look at the top things that you can do in Oaxaca de Juárez.

#1 Explore Oaxaca's Cultural Center and the Zocalo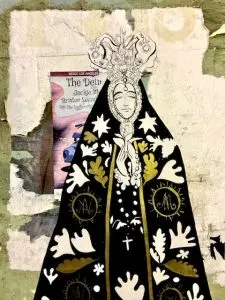 The first thing to do on your first day here is to go to Oaxaca's main square called Plaza de Constitución. Built during colonial times, the square, or zocalo, has become the center of all activities in the city. There are street performers and vendors selling their wares. If you go hungry, you can try their street food then find a place to sit and watch the people passing by.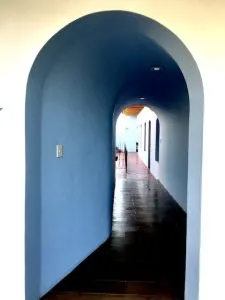 Aside from that, the square is also a religious center. This is why you will see several churches within the vicinity. In fact, one of the main tourist attractions here is the Catedral de Oaxaca. This is one of the colonial buildings that is best known for its green-tinged facade. Meanwhile, make your way to the local markets where you can shop for souvenirs or sample local cuisine.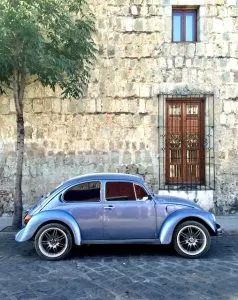 A great way to see the best sights here is to among the places that you will visit are the Templo de Santo Domingo and the zocalo. You can also take part in a half-day walking tour where a local guide will show you important structures while sharing trivia about them.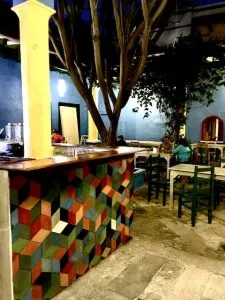 #2 Visit the Santo Domingo Church
What makes this church a cultural heritage in Oaxaca is the time it took to build it. It took 200 years for this amazing church to be built. It later became a military barracks during the Revolutionary War. By the 1970s, the church became a museum. Aside from that, it had undergone extensive restoration to return it to its former glory.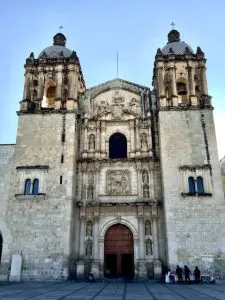 In fact, once you step inside this church, you will be amazed at its beauty. There are more than 60,000 sheets of gold used to cover the inside of the church. Also, the intricate carvings, as well as statues, add more to the grandeur of this structure. Afterward, go next door to the museum where you can see artifacts that tell more of the culture here.
#3 Go On a Day Trip to Hierve el Agua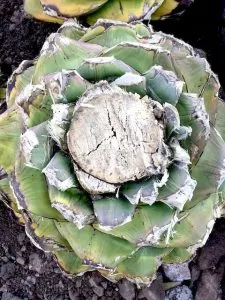 One of the best places that you can visit in Oaxaca is the Hierve el Agua. From a distance, you will think that this is a vast waterfall that rushes down from the cliff. However, once you reach the top. You will see that it is just an illusion. Instead, you will get to see a petrified waterfall that is quite stunning.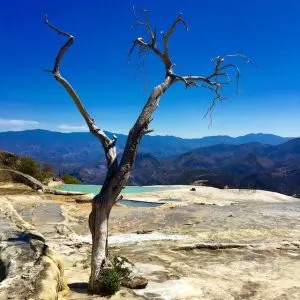 Aside from that, you will find several natural pools on top of the cliffs. Two of them are bubbling because of the current from the underground making its way to the surface. These natural springs are worth swimming in because of their high mineral content. In fact, many are saying that they have healing qualities. Regardless of whether it is true or not, swimming in its waters can cool you down. Hierve el Agua is the best!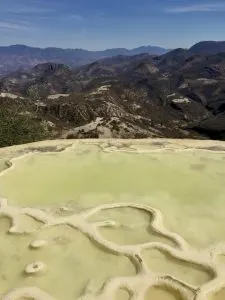 #4 Try Mezcal
You have probably noticed that Mexicans are quite passionate about their food and drinks. Aside from sampling their rich local cuisine, you should also try their alcoholic beverages. Tequila aside, you should also try another drink which is mezcal.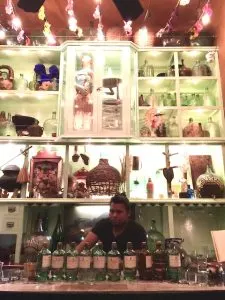 The locals use the heart of the agave plants to create this drink. Just like with tequila. Its distinct taste and strong smoky flavor are among the reasons why tourists head to Oaxaca. You can visit one of the Mezcal bars in the city center and ask for a mezcal tasting. Most of them are more than happy to let you try it out.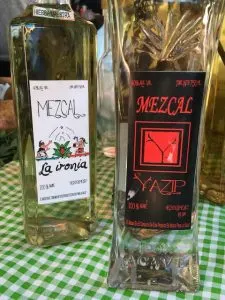 You can go on a Mezcal tour where you will be taken to a mezcal distillery. Not only will you get to cut the agave plants, but you'll also be taught the distillation process. You will work side by side with the indigenous producers of mezcal. Aside from that, you will be able to have lunch with them and sample the mezcals that they make. In addition, you can purchase a bottle or two at discounted rates too. No wonder it is one of the best day trips that you can do in Oaxaca.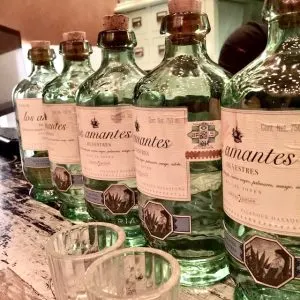 #5 Explore Monte Albán
Monte Alban is another World Heritage Site that you will find outside of Oaxaca city. This pre-Columbian archaeological site is one of the main centers of the Zapotec. Although it is not as famous as the Tulum or Chichen Itza archeological sites, it is a beauty on its own.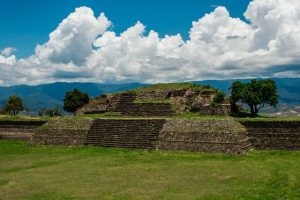 Archaeologists haven't found the answer as to why this place was abandoned. However, the Zapotec left plenty of artifacts that give us a glimpse of their life back in the day. Aside from the religious temples, they also have a sprawling ball court too!
It is a good idea to book a half-day tour here. Your guide will bring you to the ruins where you can explore the pyramids and temples. In addition, you will get to see an impressive view of the Oaxaca valley from up here. You can also book a full-day tour that will take you beyond Monte Alban. In fact, this tour will take you to neighbor towns like Arrazola. There are more interesting sights to see here, not to mention a chance to buy souvenirs too.
#6 Join a Cooking Class in Oaxaca
You cannot say that you were in Oaxaca without trying their Mexican cuisine. After all, Mexicans love to cook. Since food is part and parcel of their local culture, joining a cooking class will be worth it. You will be taken to the local market where you will find fresh produce and various ingredients. What's even better is that you can choose what Mexican dish you want to learn. They are flexible that way.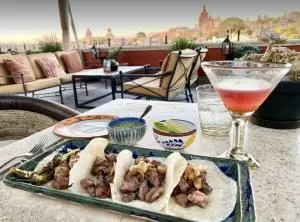 If you join the Flavors of Oaxaca: Cooking Class, you will learn from chef Oscar the different aspects of Mexican cooking. Not only will you learn about the different types of herbs, but you'll also learn how to identify the different kinds of smells when cooking. Also, you will learn how to cook traditional Mexican dishes that you can serve your family back home. Even if you are a vegetarian or prefer gluten-free food, you will learn all there is to know here. The best part is that you can enjoy the complimentary drinks that come with this class.
#7 Explore the Markets in Oaxaca
Just like other cities that you will find in Latin America, there are plenty of local markets to visit in Oaxaca. These colorful markets are full of sounds, delicious smells, and a wide array of products.
You can start at the covered market of Mercado on 20 de Noviembre. Vendors here mostly sell fresh produce and food. In fact, you can grab a bite to eat from one of the food stalls here as you explore the market. Also, there are bakery shops and food vendors that sell traditional street food here.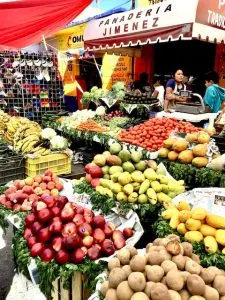 Once you are done here, you can proceed to Mercado Benito Juárez. If you have a general idea of what a Mexican market looks like, you will not be disappointed here. This market spans four blocks crammed with food stalls, vendors, and trinkets. No doubt that your market visit will be a memorable one since this area is not only noisy but colorful too.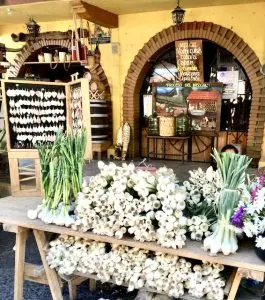 Make sure that you have money with you because you won't be able to help yourself with all the stuff you'll find here. From traditional clothing, artwork, fresh fruit, spices, and chocolates, you might be surprised with the variety of items on sale here. Spend a couple of hours here and just ask vendors about their wares. You can even ask to sample food and drinks here.
#8 Visit the Tlacolula de Matamoros Market
Tlacolula de Matamoros is 18 miles east of Oaxaca. This sleepy town transforms into a vibrant marketplace on Sundays which is why you should come and visit. After all, vendors from neighboring towns congregate here to sell their wares and to buy their essentials too. One good reason why you should experience this market is the people.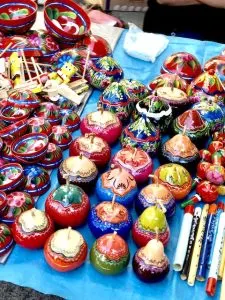 You will feel that you are back in time as the local people are dressed in traditional clothing. Aside from that, the items sold here are impressive so you can bring an authentic piece back home. Fortunately, it is not hard to reach this place since Oaxaca's public transport will take you here. You can either ride a bus or use a taxi.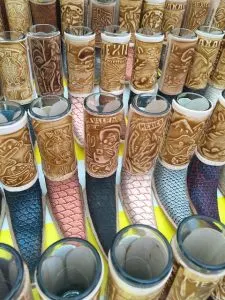 Among the items that you will see here are traditional clothing, fruits and vegetables grown in arid regions, and more. Make sure that you head to an ATM first before you visit here so you will have spending money with you. If you want, you can join a tour that will take you to the Yagul ruins. Afterward, you will visit the town of San Jeronimo before stopping at the Matamoros Sunday Market.
#9 Eat Ice Cream at the Plaza de la Danza
Aside from the Santo Domingo church and Catedral de Oaxaca, there is another church that you don't want to miss. La Basílica de Nuestra Señora de la Soledad is dear to the locals. After all, La Señora de Soledad is Oaxaca's patron saint. In fact, locals often hold their weddings, baptisms, and quinceaneras here. If you are wondering which places to head out to, make sure that you add this to your itinerary.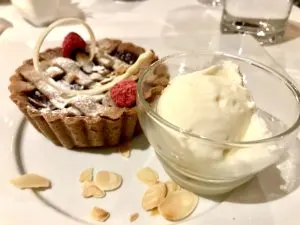 Of course, this is not the only reason why you should drop by this church. Another is to eat ice cream! There is a huge open space in front of the church called Plaza de la Danza. Here you will find several ice cream stalls that sell locally crafted sweets. In fact, you will come across interesting flavors like mezcal, tuna, chapulin, and more. Not only will you get to try different flavored ice cream, but you will also get to cool down under the sun.
#10 Experience a Temazcal Ceremony
One of the fun things that you can do here is to visit a traditional "sweat lodge". The Temazcal is a traditional healing ceremony by the Zapotec. Taking part in it is a way to honor the rich history of these indigenous people.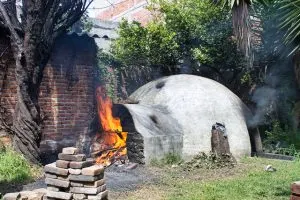 In the sweat lodge, you will need to wear your bathing suit. There are stools inside the temazcal that you will sit on. Once they close the doors, the heat will begin. You will need to squeeze the sliced oranges on your skin and then rub clay all over your body. Afterward, you will dump cold buckets of water on your head. Each person will sit in their own bathtubs while they pour chocolate and mole all over them.
This is a unique ceremony in itself where you can learn to meditate. Aside from that, those who run the Temazcal make sure that you are comfortable in the sweat lodge. You can always leave the room if the heat is too much for you. It is always a good idea to book ahead of time because the slots disappear fast. After all, this is one activity that tourists are keen on doing when they visit Oaxaca.
#11 See the Mitla Ruins
The ruins in Monte Alban are not the only ones that you will find in Oaxaca. In fact, you should also make a trip to the Mitla ruins. This area is the religious center of the Zapotec and the seat of their ecclesiastical power. Aside from that, Mitla was also their sacred burial ground which you'll learn more with a tour guide.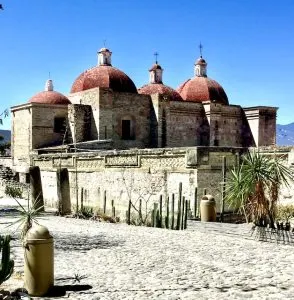 This site is 44km from Oaxaca city but worth the trip once you see its beauty. The best way to travel here is by joining a tour since they will arrange transport for you. Also, having a guide teach you the ways of the Zapotecs will help you understand their culture. Their guided tour will only take half a day of exploring the ruins. Aside from that, you will also see a workshop where you'll see their traditional method of textile dying. The best part is that you can take photos of the world's widest tree too which you'll find in Sierra Norte.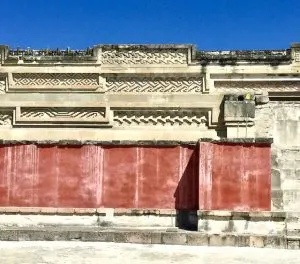 Among the highlights of Mitla are the mosaics. These geometric patterns represent the Earth, serpents, the sky, as well as other figures.
#12 Enjoy The Local Food
Full days are ahead of you while in Oaxaca. After all, there are plenty of attractions to see here and activities to do. However, do not forget that this city is the perfect place to find the best food to dine. One of the dishes that you should not miss is the Mole. It is a nut, chili, and fruit sauce paired with all kinds of meals.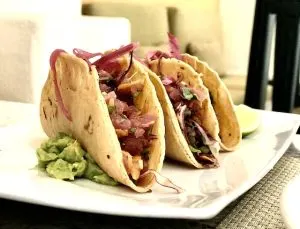 Aside from that, you should also sample Memelas, Tetelas, and Tlayuda which are tortilla variants. They come with different toppings like meat, beans, and mole just to name a few. Don't forget to try their Oaxaca cheese topping which you are sure to fall in love with.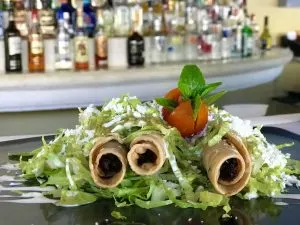 Although Mexican regions will flaunt their best dishes, they know that food in Oaxaca is an entire level of its own. What's even better is that the food here comes cheap since there are plenty of food stalls to buy from. In fact, if you visit their markets, you will fill your belly easily with the food choices here.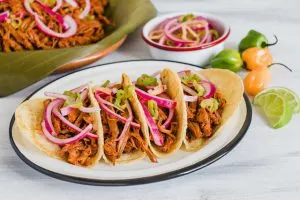 Another thing about Oaxaca is that they also offer fine dining minus the high price. The best restaurants that you can try here are Origen, Ancestral Cocina Tradicional, and Boulenc. Origen is where you should go for a fine dining experience. On the other hand, Cocina Tradicional is known for its mole. Boulenc is the hippest of the lot where you can have both Mexican and international dishes. Do try their refried beans on their tacos too as they are delicious.
#13 Visit Museums
Lonely Planet recommends a trip to the Rufino Tamayo Museum in Oaxaca. This is a world-class museum that is home to pre-Hispanic art donated by famous artists. You'll find that the art collection here traces back from pre-conquest times. They laid out the artworks in various rooms that surround a 17th-century patio. Aside from that, the figurines that you will see here date back to 1250 BC. These permanent exhibitions are here for art instead of as archaeological finds.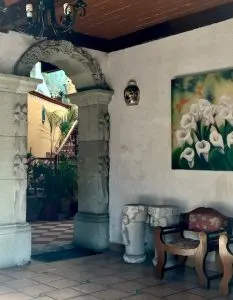 Aside from this museum, you can also make your way to the Museo Histórico Casa de Juárez. This was the house where Benito de Juarez lived for ten years. It is small but each room tells a tale of the past. From utensils to other memorabilia, exploring this museum is like stepping into the past.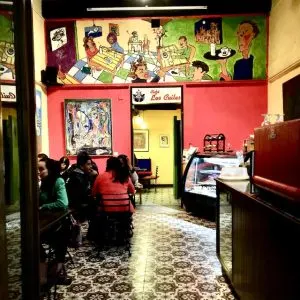 Some of these museums will have an entrance fee while others offer free admission. If you want to immerse yourself in art, Oaxaca will not disappoint. There are several art galleries and museums throughout the state that you can drop by. Plus you can even take a bike tour exploring Oaxaca's colorful street art and trendy neighborhoods. Or heck, even an Instagram tour!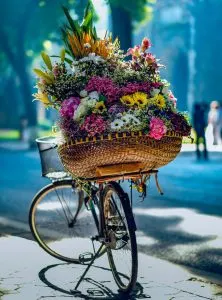 #14 Stop by Coffee Shops
Aside from being a beautiful place with gorgeous colonial buildings, Oaxaca boasts of its coffee too. This is because this state is a coffee producer hence the numerous cafes to try out. One of the best spots to grab your caffeine is Cafeto and Baristas. Although the store is small and getting a drink is challenging, it is worth it. Aside from that, you can also get your coffee from Boulenc. You should order their cappuccino to pair with one of the pieces of bread from their bakery.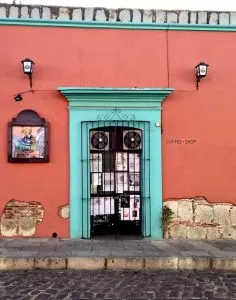 Another thing to look out for in these cafes is Cafe Pluma. They grew the coffee beans from Pluma Hidalgo. Aside from that, this is an internationally recognized brand. You can ask cafes if they serve this type of coffee so you will know what makes it special.
#15 Attend Their Chocolate History Class
Sweet tooth, anyone? If you have been checking your Oaxaca travel guide, you'll find that joining a chocolate history class is worth trying. After all, Mexico is known for its chocolate too and this class will teach you more about its beginnings. Aside from learning the history of Mexican chocolate, you will be taken to various places where you can try them.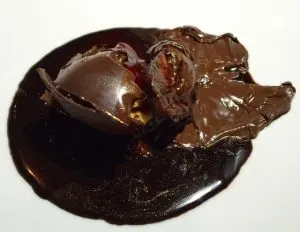 From chocolate drinks to chocolate-covered grasshoppers and everything in between, you will have your fill of chocolate here. Fortunately, there is a lunch break in-between, but you'll continue your chocolate journey after. One thing is for sure, chocolate lovers should add this to their itinerary.
#16 Explore Santa Maria
Santa Maria is the town of Oaxaca in southern Mexico. Thanks to its location on the Pacific coast, expect to find beaches here that you can visit. Aside from that, there are plenty of water activities that you can do such as boating, fishing, snorkeling, and swimming. Also, do check the waterfalls in the area as they are breathtaking.
#17 Witness Dia de Los Muertos (Dia de of the Dead)
Oaxaca comes alive during festivals and one of their most popular celebrations is the Day of the Dead. If this is your first time visiting the city, make sure that you time your travel here during this festival. This is one of the highlights of Oaxaca that you should experience in your lifetime.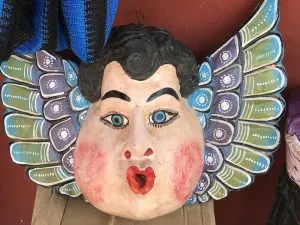 What makes this festival worth seeing is that the locals fill the streets with altars for the dead. This is their way of paying respects to the dead while transforming their town into a colorful city. Aside from that, families often visit the graves of their loved ones and hold a celebration. Live music is not uncommon here as the whole city comes alive to pay respects to their ancestors.
You can join in the festivities by having your face painted with a skeleton. This is part of their tradition. It is easy to find locals willing to paint your face, or you can head to a hairdresser for more elaborate makeup.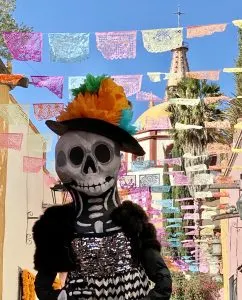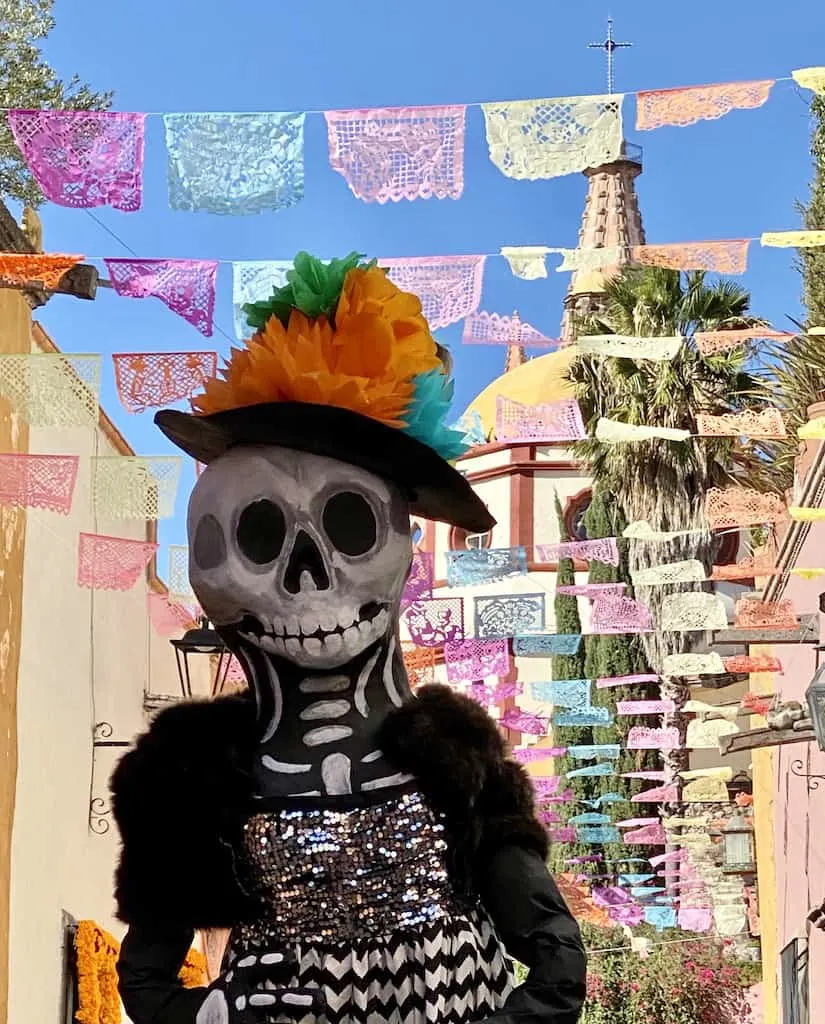 Furthermore, throngs of people flock to the markets to purchase their needs for their altars. There are special treats available in these food stalls like chocolate and black mole sauce among others. Do try their pan de Muerto which is a special type of bread with decorative heads. You can pair this with a cup of hot chocolate for a delicious meal.
#18 Walk Around the Oaxaca Botanical Gardens
Meanwhile, the Ethnobotanical Garden in Oaxaca is another option to add to your Oaxaca itinerary. What makes this a great place to visit is the fact that you will see a wide selection of plants in the country. In fact, most of them are found in arid regions to the sierras or mountains as well as in humid areas too.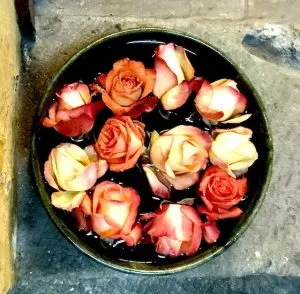 The most common type of plant that you will find here is the cactus. However, there are others like agave and other native trees here as well. Also, you don't want to miss the flowering plants that bloom during the summer. Among these are the hibiscus and Flora de Mayo.
This botanical garden covers 2.3 acres of land that was once a monastery ground. Seeing a wide range of vegetation and plants here is an experience you will not forget. There is an entrance fee of $100 Mexican peso plus there are English and Spanish tours that you can join too. Although you can explore the botanical gardens on your own, it is best to have a guide with you. This way, you will learn a thing or two about Mexico's lush vegetation.
Best Time to Visit Oaxaca
The good news is that you can visit Oaxaca any time of the year. Yes, there are seasonal fluctuations, but because of its elevation, the weather here is consistent. The days are warm and the nights are cool and that's it.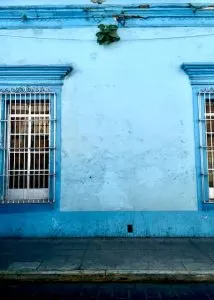 But if you want to know more about the seasons here, the dry season begins from October to April. The rainy season, on the other hand, runs from May to September. Also, the hottest months are April and May while the coldest is November and December. However, if you want to get the right temperature, visit during the months of October to November or from February to March.
Keep in mind that the city receives more tourists from December all the way to February. In addition, Holy Week and Easter will bring in the locals and travelers who want to experience festivals here. This means that you need to book a stay here earlier.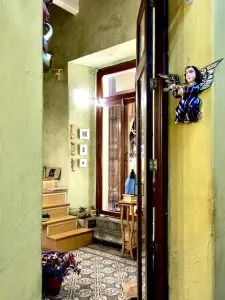 Where to Stay in Oaxaca
One such place that you can stay in is Casa Oaxaca which is a traditional building that mixes the past and the present. Their private rooms come with access to their modern amenities, plus the location puts you in the heart of attractions.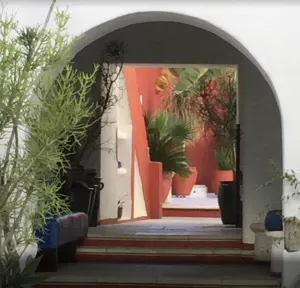 The problem with staying in the city itself is the noise. You might be tempted to wear earplugs just to keep the noise level down. However, if you are looking for a hotel in quiet surroundings, try Xochimilco. This neighborhood has fewer tourists around. Also, the coffee shops here are great.
Of course, if you are willing to splurge during your trip to Oaxaca, you can book a stay at the Pug Seal Oaxaca. It boasts modern amenities mixed with traditional artwork. Aside from that, it is in the city center so you can set out to explore the nearby attractions at your own leisure.
Capital O El Nito, on the other hand, is for backpackers in need of cheap accommodations. This hotel offers basic rooms but makes up for it with its location next to the Zocalo. How cool is that?
How to Reach Oaxaca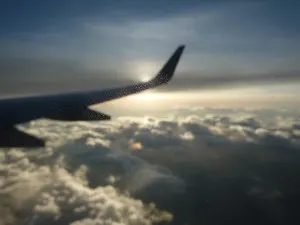 Oaxaca has its own international airport. Although it is small, it serves direct flights to Los Angeles, Houston, and Dallas. Locally, you can travel here to Mexico City, Guadalajara, and Cancun. You can even fly out to Puerto Escondido if you like if you don't have much time to travel by car. It is important that you plan your trip here by plane. Since there are areas that it doesn't serve.
Aside from flying to Oaxaca, you can also travel by bus. It will take six hours by bus from Mexico City to Oaxaca. On the other hand, if you are traveling from Puerto Escondido or from San Cristobal, travel overnight instead. Travel time will take 10 hours.
Of course, you can rent a car in Mexico if you prefer to explore the regions on your own. However, you won't need one in Oaxaca since everything is accessible on foot. Still, renting a car gives you more freedom to explore the beauty of Mexico and Oaxaca too.
Visit Oaxaca City Today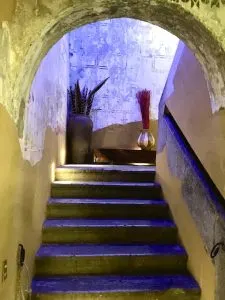 Mexico has some of the most fascinating cities in Latin America. Oaxaca is just one of those regions that are perfect for tourists who want to experience life in the country. Rich in colonial structures, culture, and history, Oaxaca is a must-see in Mexico.
Regardless of whether you travel here by plane, bus, or rental car, you will fall in love with the city. In fact, you will not hesitate to extend your stay here because of the attractions here. Not only that, but the surrounding areas are also worth seeing too. A good example here is the archaeological sites in Monte Alban.
That said, if you are planning a trip to Mexico, do consider Oaxaca. Tourists who want to immerse themselves in Mexico's culture will learn a lot and love the flamingos. With no shortage of tours, classes, and other activities, your time here will not be a waste. The best part is that you can easily head out to popular tourist spots like Cancun and Mexico City thanks to its international airport.