Guadalajara Mexico is the second-largest metropolitan region in the country. It offers an excellent quality of life. And even has important contributions to their national identity. However, there are no beaches in this region. On a good note, the surrounding towns prove to be goldmines for beautiful beaches that you can visit. Of course, this means that you will be spending money on public transport. But it will be worth it.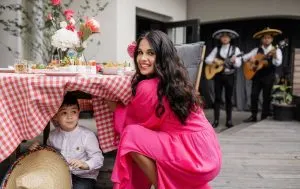 ---
What's in this post:
hide
The Best Beaches Close to Guadalajara, Mexico
---
---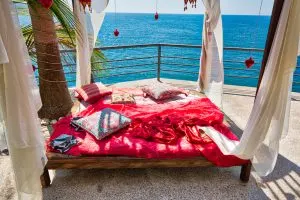 Visiting the second largest city after Mexico City is a great way to learn more about the country's rich history. For starters, you can visit the Instituto Cultural Cabañas for its rotating art exhibits. Also, did you know that Jalisco is the birthplace of tequila? Additionally, it is near Ajijic. Which is a "magic town". Since you are in Guadalajara, you can learn more about this on your first day here.
Things to Do in Guadalajara
There are plenty of things to see and do in this large city. Since travel restrictions were not put in place here. Tourists are able to move freely even during the height of the pandemic. However, first-timers may not know where to start their exploration.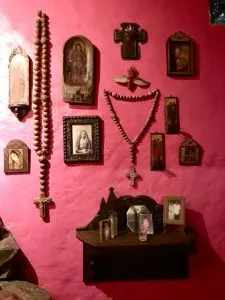 #1 Explore Historical Center
The first thing that you should do here is to explore the city center. Here you will find several churches, colonial buildings, and the tree-lined main plaza. It is best to explore the area on foot to get you closer to old structures.
#2 Visit the Town of Tequila
Another great thing that you can do in Guadalajara is to visit the town of Tequila. As the name suggests, this is where the popular Mexican drink began. You can reach it by bus or riding the Tequila Express train. The ticket price may be a bit expensive but worth it.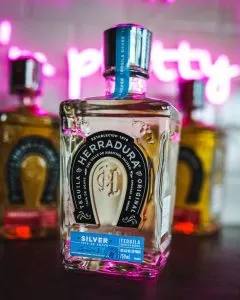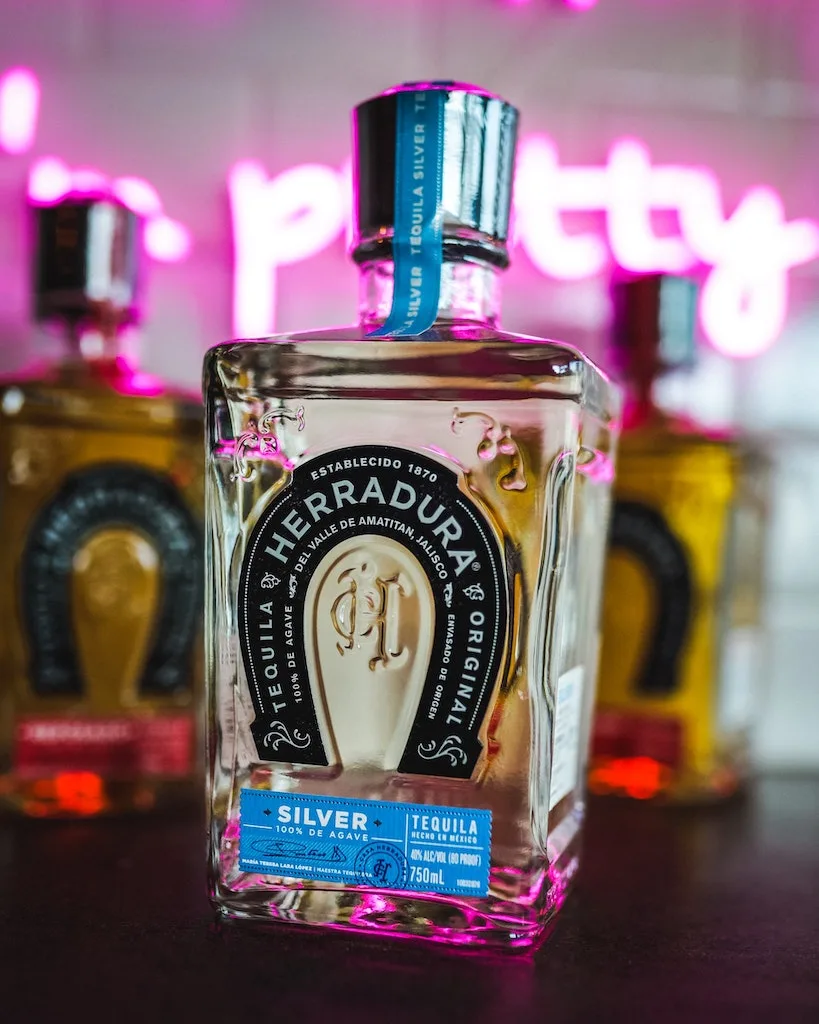 #3 Explore Sierra Madre Mountains
If you are itching to explore Guadalajara and its surroundings, you should try the Sierra Madre Mountains. This will take you to the beaches of Puerto Vallarta which is a long way. However, the sights that you will see here are worth experiencing.
Aside from that, it is also a good place to start your adventure to search for the best beaches nearby.
#4 Hike Up to Parque Mirador
If you want to get some fresh air, take a short hike to Parque Mirador. Once you reach the viewing deck, you can head to the restaurant El Mirador. Aside from the great food served here, the view is amazing too. However, there is no available public transportation that will take you up here. Instead, you should rent an Uber and schedule a pick-up for your return trip.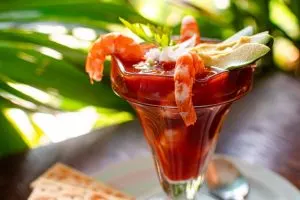 What are the Best Beaches Near Guadalajara?
There are two routes that you can take to reach the beaches close to Guadalajara. You can either head south to reach Colima or go northwest until you reach Nayarit. Let's take a look at the beaches that you can visit from Guadalajara.
#1 Cuyutlan
Cuyutlan is a tiny sand bar of an island that lies between the Palo Verde Estuary and the Pacific Ocean. This estuary has been producing gourmet salt for more than a century. Aside from the rows of coconut trees, there are small restaurants that offer fresh seafood. You can even rent chairs and umbrellas while admiring the waters. Don't forget to visit the Cuyutlan Turtle Sanctuary in the early morning. This way, you will see two different species of sea turtles thriving here.
#2 Puerto Vallarta
Puerto Vallarta is a great place for international travelers because of its stunning beaches and inclusive resorts. However, the trip here from Guadalajara will take you at least four hours. This is why it is best that you set aside a full day to go here and back again. Aside from that, you can get here by plane which will take an hour or so. Fortunately, there are direct flights here from Guadalajara.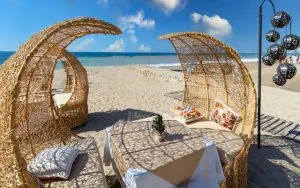 The good news is that there are several beaches that you can visit here. Some are in secluded coves while others require a ride in one of their water taxis. If you take one from the main beaches, you will find further beaches that you can visit too. These gems are accessible by boat only. While you are here, do visit the Los Arcos National Marine Park. Aside from its impressive rock formations, there are plenty of tropical fish and coral reefs here. In addition, you will also find Playa Los Muertos and other amazing beaches here that are worth your time.
#3 Playa Las Animas
Another option to consider while you are in Guadalajara is Playa Las Animas. This secluded beach is only accessible by a water taxi. Aside from that, the soft sandy beaches and pristine waters are ideal for swimming and snorkeling. Also, there are other water sports that you can do here like parasailing, jet skiing, or renting banana boats. Don't forget to check out the best restaurants in the area. They are known to serve freshly caught local seafood that you don't want to miss
#4 San Pancho
San Francisco, or San Pancho, is a surf town that gives off that hippy chic vibe. Surfers travel here to catch the waves with their shortboards. Most of the time, the waves break on the south side of the beach. Aside from surfing, San Pancho is also home to numerous restaurants that you will find along the main road. The Mexican culture that you will see here is one of a strong community. This is evident with the way the streets fill up with tables at night and the relaxed atmosphere too.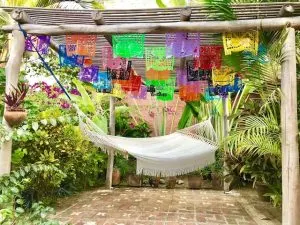 #5 Playa Colomitos
Playa Colomitos is just an hour away from Puerto Vallarta. It is hard to reach this place but worth the trouble once you see its beauty. In fact, you can go here on a day trip if you are staying in Puerto Vallarta. This beach is accessible by water taxi only from Boca de Tomatlan. Aside from that, if you are feeling adventurous, you can go on a hike across the Mexican jungle. The hiking trail of Boca de Tomatlan to Playa Las Animas will take you across five beaches. Playa Colomitos is the most picturesque of them.
#6 Playa Quimixto
One of the more popular beaches in the state of Jalisco is Playa Quimixto and with good reason. Just like other beaches, you can only access Quimixto by boat. What you will love about this place is that it has the same charm as the other areas. However, it has more amenities available that will make you want to stay longer. One of the highlights here is the Quimixto waterfall which you can reach by hiking.
#7 Playa Caballo
This is one of the beaches that you will come across while hiking from Boca de Tomatlan to Playa Las Animas. This beach in the Jalisco state is accessible by boat too and is home to palm trees and clear waters. However, this secluded area doesn't have amenities on site. This means that you will have to bring your own food if you decide to spend some time here. For sure, you will fall in love with this place once you see it.
#8 La Paz
Baja California Sur is home to some amazing beaches too like La Paz. You can fly out here from Guadalajara to save on time if you like. This is one of the best coastal cities that you will find in Mexico. Where you will get amazing views of the coastline.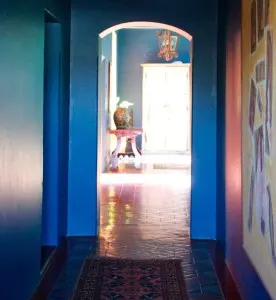 Aside from that, you have several options in terms of beaches. For starters, you can head to Balandra Beach. Another is Tecolote Beach. Unlike Cabo San Lucas and San Jose del Cabo, La Paz has managed to retain its charm. The best part is that it is not overrun by tourists.
#9 San Blas
San Blas is a small town just northwest of Guadalajara. This is one of the best places for those who want some quiet compared to the jam-packed beaches along the Pacific Coast. Aside from that, nature lovers will have a great time. Why? Because of its flora and fauna. You can start your day here by getting a good view of the coastline.
Tourists head to the 18th-century fort in the town to see the stunning views. While you are out exploring the area, you will notice that there are floating wooden houses too. Aside from that, you can also charter a boat from San Blas where you can explore the neighboring areas. This is also a good starting point for some whale watching activities too.
#10 Lake Chapala
Lake Chapala is the largest freshwater lake in Mexico. You will notice that there are many ex-pats living around here. It is also one of the popular tourist destinations near Guadalajara. There are many activities that you do in this lake. For starters, you can take a stroll on its shore while admiring the waters. You can even have a picnic here for a scenic view. Also, you can go swimming, fishing, boating, and paddleboarding.
#11 Sayulita
One of the coastal towns near Puerto Vallarta is Sayulita. In fact, it is a popular place among beach bums because chair rentals and umbrellas line the beach. Aside from that, this beach town is slowly becoming a tourist destination and with good reason. First, there are several restaurants and taco stands here that will satisfy your hunger. Second, you will find some of the best bars here to start off your weekend getaway.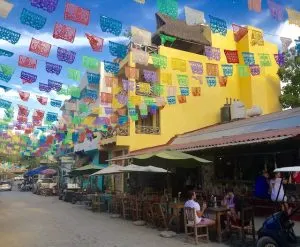 #12 Bucerias
Another option to consider if you plan to go on a road trip is to visit Bucerias. You will find along the coastline of Jalisco near Puerto Vallarta. It is a quaint town that has a relaxed atmosphere. In fact, once you step into the town, you will feel like you have gone back in time. There are cobblestone streets, colorful buildings, and lively markets to greet you. In fact, you will see its rich cultural heritage in the structures and way of life here.
#13 Los Cabos
Los Cabos is just four and a half hours away from Guadalajara. It is a great beach area where you can go on your family vacation. In fact, the golden sand beaches are one of its main draws. However, keep in mind that not all beaches here are ideal for swimming. This is because of the strong currents and undertows. Among the beaches that are good for water activities are Chileno Beach, Medano Beach, and Santa Maria Beach.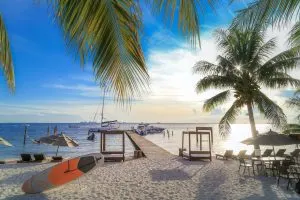 # 14 Majahuitas Beach
The coastal town of Majahuitas Beach is one of the best that you will find in Mexico. Rough sand aside, the setting of the beach is quite stunning. Aside from that, this place is ideal for those who are active. You will see some volleyball nets on the beach but you can go swimming if you like. Other water sports available are paddleboarding and kayaking. Also, you can rent charter boats to take you around the area. Who knows? You might find a beach or two on your trip.
#15 Punta de Mita
Punta de Mita is another popular beach that you will find in Puerto Vallarta. Thanks to its close proximity to Guadalajara, you will be able to explore its beauty easily. Book a stay in one of the hotels in the resort area so you will have time to enjoy the place. There are luxury hotels and budget-friendly ones too. While you are here, you can take advantage of the golf course to unwind. Don't forget to do some shopping here as well.
#16 Isla Mujeres
Isla Mujeres is a safe place to visit while you are in Mexico in the state of Quintana Roo. It is near the Caribbean Sea which gives it gorgeous waters to swim in. This is why you should bring your snorkeling gear with you because the waters are clear. In fact, the coral reefs are worth seeing here as well as the underwater museum of art. Plus they have great bars!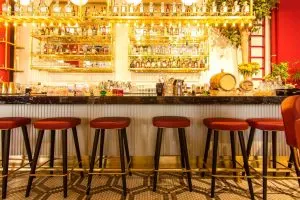 #17 Santiago Peninsula
This hidden treasure is on Mexico's West Coast in Manzanillo. Although Manzanillo is an industrial port, the beaches are worth seeing. In fact, you should come and visit La Audiencia because of its calm waters. What makes this a great place to see is its tourism infrastructure. You should book a stay in one of their luxury resorts to have access to their private beaches.
#18 Playa del Carmen
Traveling to Playa del Carmen from Guadalajara is possible since there are no restrictions. It will take at least 5 hours to get here by plane but it will be worth it. This is the best option since the road distance from Guadalajara to here is quite far. After all, it is home to some of the most gorgeous beaches in the country. In fact, this is a cheaper option compared to Guadalajara. The best time to visit here is during the rainy season when there are fewer people around.

Visit Guadalajara Today
Guadalajara is one of the popular cities that you can visit in Mexico. Just second to Mexico's capital in terms of size, this is not one of the dangerous cities that you have heard of. In fact, recent years showed that the crime rates here are not high compared to others. Aside from that, Mexico is one of the most visited countries in Latin America.
Thanks to its proximity to the United States, it is easy to access by weekend warriors. Fortunately, the US has already lifted its nonessential travel. This is why many are booking flights here and the rest of North America. In fact, you can book a flight from New York, Long Beach, or San Diego to Guadalajara. American Airlines and Virginia Beach are among the airlines that provide flights here. The best part is that their privacy policy protects your personal information. Especially when you book a flight here or to South America.
The Mexican government has been easing its restrictions in its cities lately. However, it is still important that you know their current Covid-19 standing. Even if you will be traveling next year, it pays to know what you will be up against.
Wrap Up Guadalajara Beaches
Guadalajara may not have its own beaches, but it is home to interesting cultural hotspots. Of course, you can use this city as your starting point to see more tourist attractions. Among these are San Miguel de Allende, Cancun, and Tulum just to name a few. Of course, no trip to Mexico will be complete without spending some time on its beaches.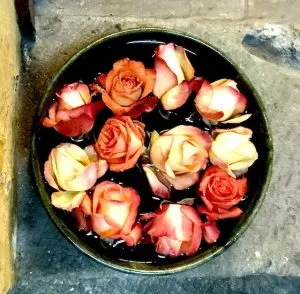 The ones mentioned above are just a few that are worth taking your time to see. Some are close by and can be explored for half a day. Others are ideal to spend some time in. Think Puerto Vallarta, Los Cabos, and Playa del Carmen. For sure, once you see these gorgeous locations, you will want to stay longer. Aside from these, there are several near Guadalajara that you can reach by public transport, car rental, or by plane. It is always a good idea to go by plane to save time and money.