Mexico is one of the most magical places that you can visit in the world. From its gorgeous beaches to its rich history and culture, it is not surprising why many Americans and Canadians flock here. What Mexico offers its guests are low cost of living, world-class cuisine, great weather, easy visas, as well as accessibility. That said, it is understandable why many are considering retiring here compared to Costa Rica.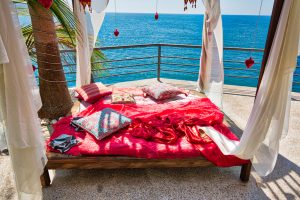 ---
What's in this post:
hide
The Best Places to Retire in Mexico
---
---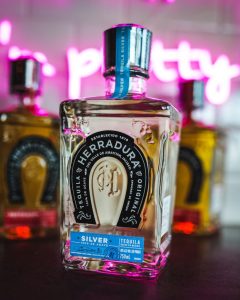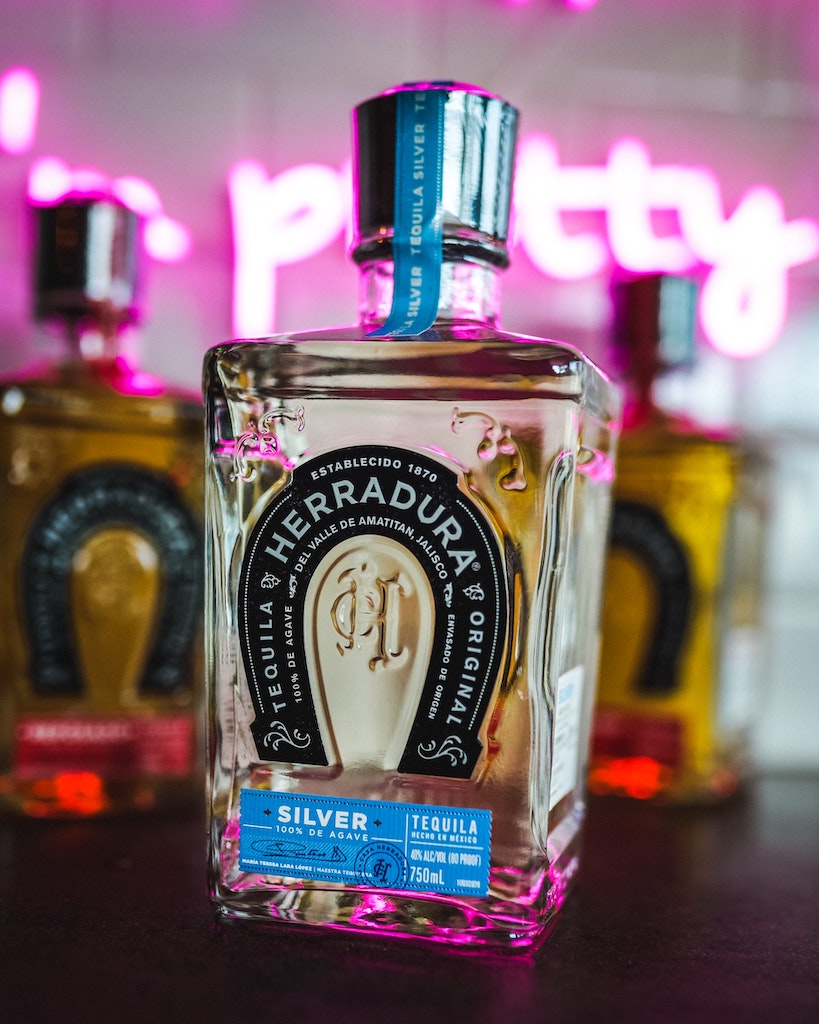 However, many are wondering where they should move to in Mexico. After all, this country is huge and its regions have their own distinct charm. Your choice will depend mostly on what you are looking for in your retirement. Do you want to live off the grid? Or do you prefer to live in a small village away from the hustle and bustle of city life? Perhaps you want to live right in the center of activities? You will not run out of options here.
What are the Best Places to Retire in Mexico?
Mexico is a large country that is diverse in terms of culture and geography. The ideal place for you will depend mostly on your budget, lifestyle, and your preferences. That said, let's take a look at the top places where you will find ex-pat communities.
Puerto Vallarta has been welcoming ex-pats for more than six decades. This small fishing village on Mexico's Pacific Coast has now become one of the biggest international resorts in the country. It was put on the map because of the illicit affair of Hollywood stars Richard Burton and Elizabeth Taylor. With the town getting plenty of attention. The Mexican government spent its investments on transportation to make it accessible to locals and tourists alike.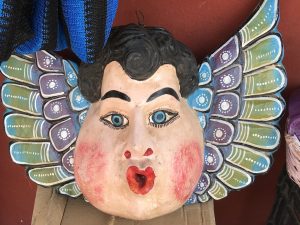 Retiring in Costa Vallarta in the Gulf of Mexico is a pleasant experience. After all, there are plenty of things to see and do here. For starters, you can walk around the Malecon or boardwalk. That will take you to the downtown area. Here you will find plenty of boutiques, restaurants, and cafes. Aside from that, you can also take advantage of the golf courses in the area to practice your swing.
Meanwhile, the Sierra Madre mountains offer some respite from the heat. In fact, you can go hiking or biking here to see some fantastic views. Also, there are canopy tours that will take you swinging from one branch to the next. Aside from that, this resort town is home to some of the best beaches in Mexico. This is where you can do different water sports. From swimming, snorkeling, and kayaking, just to name a few.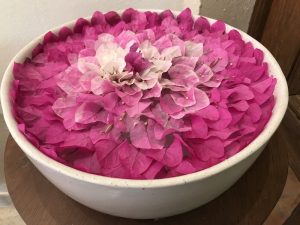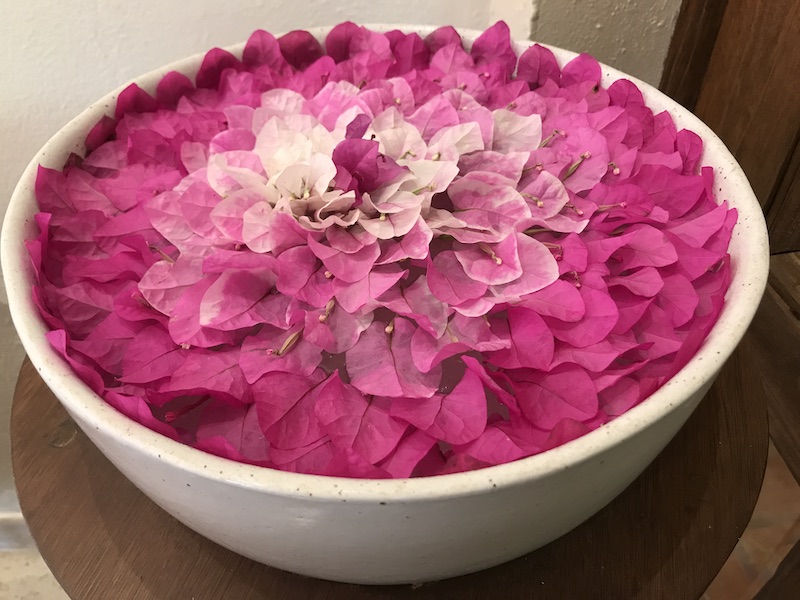 The best part is that there is an international airport in Puerto Vallarta where you can fly back to the United States. They have direct flights here that will take you to the US and Canada. Aside from that, Puerto Vallarta is also seen as a medical-tourism destination where tourists go for their top medical care services.
Lake Chapala is Mexico's largest lake. Aside from that, many ex-pats call the Lake Chapala area home. This is not surprising since it is easy to fall in love with the hand-painted tiles, gentle arches, and gardens with plenty of blooms year-round. In addition, this is the perfect place where you can afford to hire cooks, maids, and other services with your retirement income.
Meanwhile, real estate shoppers find the cultural and sporting activities here to be perfect. Think English-language theaters, garden clubs, frequent concerts, and more. Aside from that, the surrounding area offers more activities that you can do to while the hours with. For example, the north side of Chapala combines charm and sophistication. On the other hand, the town itself is the largest city in the area and is home to plenty of establishments to visit.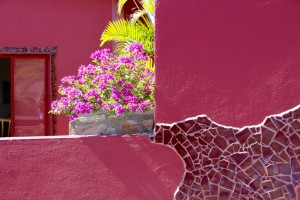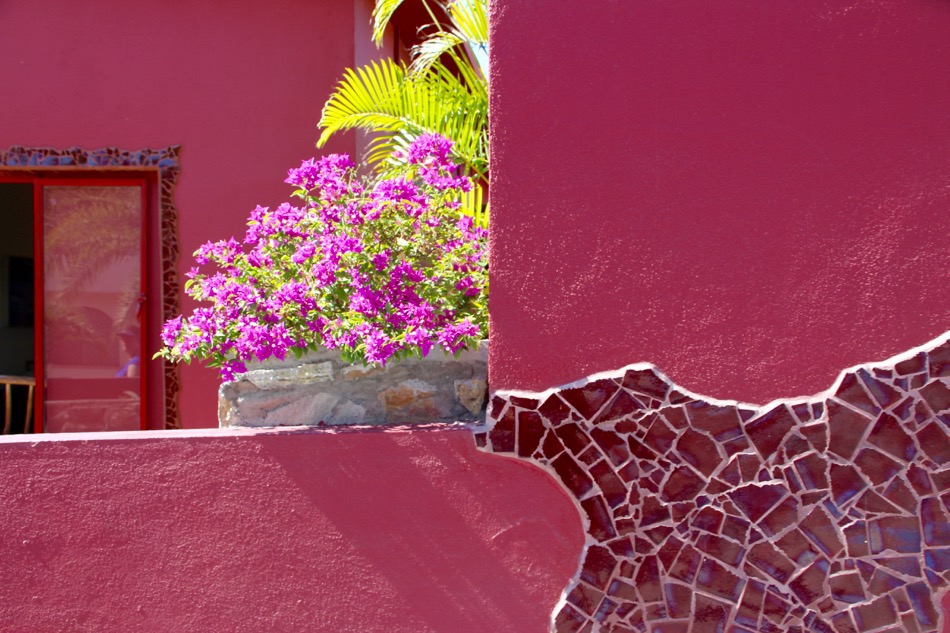 Writers and artists often visit Chapala and Ajijic. In fact, you will see locals and ex-pats getting together on Wednesdays for the outdoor market in Ajijic. It is always a good idea to drop by their outdoor market because there are plenty of handmade products here to enjoy. Also, there is plenty of clothes, food, and flowers here that you can bring home.
Another great place for you to retire is Playa del Carmen. You will find this beach town in Riviera Maya on the Caribbean Sea. This fishing village saw more foot traffic when the city established a passenger ferry service heading to the island of Cozumel. Also, tourists learned more about it because of the Great Maya Reef documentary by Jacques Costeau. With travelers heading here to go scuba diving and snorkeling, it is not surprising that it has become one of the hotspots in Mexico.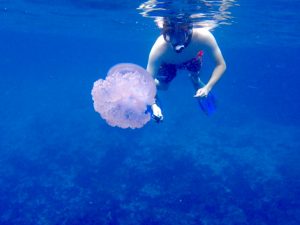 Playa del Carmen has become one of the fastest-growing cities in the country in recent years. After all, it has a nice combination of relaxed beach vibes, small city amenities, and services. As well as resort town luxuries. No wonder there are more than 10,000 ex-pats living here!
The only problem is that this is an expensive city. After all, it is on the Maya Riviera. Which is a popular tourist destination. You should prepare to spend around $1,000 to $1,200 each month to rent a 2 bedroom apartment in the city center.
On a good note, there are plenty of activities that you can do here. Among these are scuba diving, boating, and snorkeling. Of course, there are even restaurants, bars, shops, and cafes. The best part is that you can go on a day trip during the weekends. For example, you can visit Cancun, Isla Holbox, Merida, and others. You can also visit the popular 5th Avenue for your shopping needs.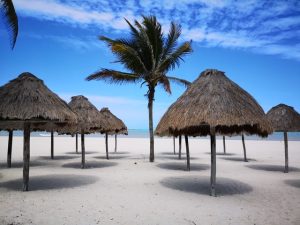 The warm weather runs throughout the year. However, keep an eye out during the hurricane season. If possible, plan your exit strategy in case a big storm is heading your way.
Puerto Escondido started out as a small beach town on the Pacific Coast in the state of Oaxaca. Fast forward to today and it has become a popular destination in the area. One of the reasons why locals and tourists alike flock here is because of the huge waves. They call this the Mexican Pipeline which is why they have many surfing competitions here.
Recently, this town has become a favorite destination among ex-pats. In fact, the younger crowd finds this the ideal place to live in because of the lower cost of living. Digital nomads often come here because they can easily rent an apartment for less than $500 a month. Also, retirees can find a place to stay for less than $800 a month. How cool is that?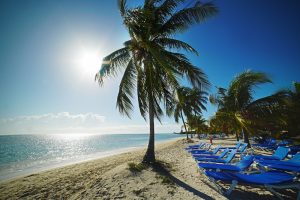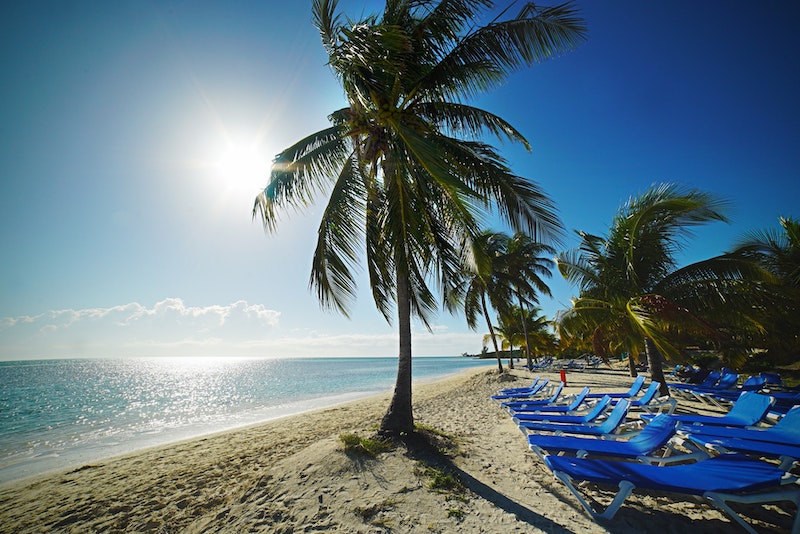 However, the biggest draw for ex-pats is its beautiful beaches. You can choose from Playa Zicaleta, Playa Manzanillo, and Playa Carrizalillo just to name a few. Aside from swimming, you can also go snorkeling, diving, and surfing here.
Expats who are animal lovers will find this a good retirement place because of the flora and fauna around it. For example, the nearby lagoon is home to numerous bird species. Also, there are sea turtles who beach here to lay their eggs. You should also make a trip to Laguna de Manialtepec to witness the bioluminescence.
In terms of travel, there is an airport here that will take you to Mexico City, Oaxaca, and Monterrey. Additionally, there is a bus service to Oaxaca but this will take you seven hours at least. However, expect that the internet connection here is a bit slow.
San Miguel de Allende is a pretty small town that boasts of its colonial architecture and vibrant colors. It is rich in arts and crafts with plenty of shops to purchase pottery, sculptures, and more. Aside from that, there are plenty of galleries, museums, and plazas that you can explore too.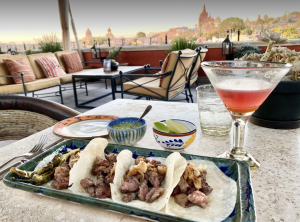 It is not surprising that many ex-pats are staying here. In fact, there are at least 10,000 foreigners living here. The good news is that you can get by without having to speak Spanish. However, if you do greet vendors in local markets in Spanish, chances are that they will continue to do so. One of the things that North Americans love in this place is its high desert climate. This means that you should expect warm days and cool nights here.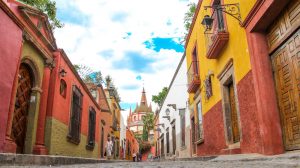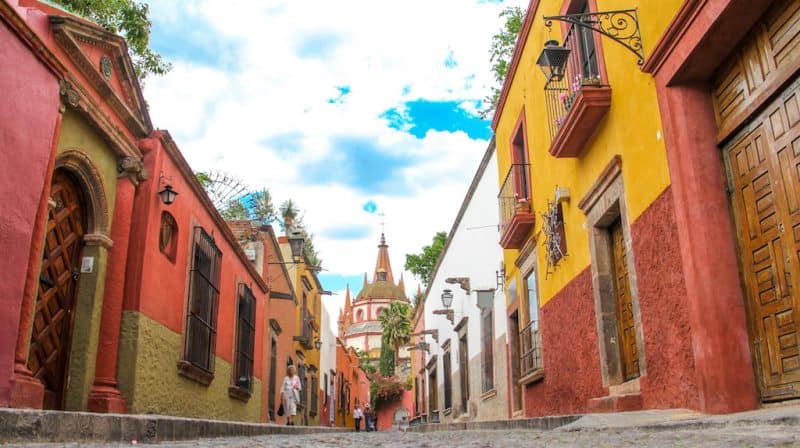 Aside from that, there is no international airport available in San Miguel. This means that you have to choose from Leon or Queretaro to travel outside the country. On the other hand, you can also fly into Mexico City then hire a rental car or ride the bus to San Miguel.
San Cristóbal de las Casa
San Cristobal de las Casas is a Spanish colonial city that has a large ex-pat community. If you are looking for affordable places to retire in, this is one of them. It is in the state of Chiapas with an elevation of 2,200m.
This beautiful city is home to colonial architecture in Neoclassical, Baroque, and Moorish styles. Tourists often flock here to admire these well-preserved structures because they give a glimpse of local culture and history. As you explore the city streets, you will find balconies filled with hanging plant pots, cobblestone streets, and paster-colored buildings. Aside from that, you should check out tourist hotspots like the Temple of Santo Domingo and the San Cristobal Cathedral.
The government recognized San Cristobal as Pueblo Magico back in 2003. This is not surprising since it is the cultural capital of Chiapas. You will find that the indigenous population has left a huge influence on its culture. In fact, you will still see Tzeltal and Tzotzil people living here. They are known for making ceramics, textiles, as well as jewelry among others.
As it was mentioned before, there is a large community of ex-pats here. This is why you will not feel out of place here. You will meet ex-pats not just from the U.S. but also France, the UK, and South America. The low rental fees are helping draw retirees here. Also, food is inexpensive and services here are all affordable.
However, you will feel that this place is too touristy because of the ex-pats. On a good note, you can still find other charming towns nearby. Also, the health care system here is not that good. After all, Chiapas is the poorest state in the country.
Another Spanish-colonial city that ex-pats prefer is Merida. However, this is quite different from San Miguel because this is a bustling metropolis. In fact, you might be surprised that it is home to a million residents. Sitting on the Yucatan Peninsula, Merida is one of the best Mexican cities that you can live in. It is also a UNESCO World Heritage Site which makes it more interesting.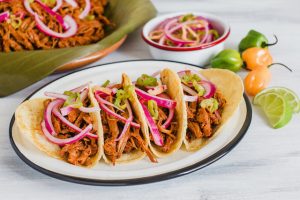 After all, it has everything that you need. There are universities, museums, as well as major corporations here. Also, there is an international airport with direct flights to San Diego and others. This city is just an hour away from the Yucatan Gulf Coast where you will find white-sand beaches. There are little beach towns nearby as well that you can stay in if you like.
Aside from that, Merida is one of the safest cities that you can retire in. Although the population here is almost 1 million, you will feel that you are living in a small city. This is especially true when you take a walk around the area. From hand-laid tiles to tree-lined streets, the charming vibe is quite unusual for a bustling town.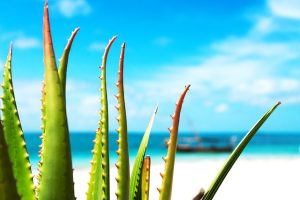 There is only a small community of ex-pats here which means that you will need to brush up on Spanish. Fortunately, there are plenty of Spanish classes offered here so you can learn the language. Aside from that, there is plenty of entertainment to enjoy here. Live bands and street performers are not uncommon here. Also, the local cuisine here is quite distinct and worth learning too.
The mid-sized city of Ensenada in Baja California is a good choice if you want to live near Mexico City. This is the third-largest city that you will find on the Baja Peninsula. Aside from that, a large portion of its economy comes from its maritime industry thanks to its location near the Pacific Ocean. As a matter of fact, the Port of Ensenada is one of the most important tourism and commercial ports among the Mexican states. Recently, cruise ships are using it as a docking port.
Aside from that, Ensenada is fast becoming a major science and education center not just in Mexico but in the whole of Latin America. That said, you will find several research institutes here run by scientists. In fact, you will find the largest concentration of scientists here throughout Latin America.
On the other hand, the biggest advantage to retiring here is that you can easily fly out. Also, the border is just 67 miles away from the city. It will take you at least 2 hours to reach the U.S.-Mexico border which means that you can easily go back and forth as needed. Expats still take advantage of their health insurance in the U.S. so living here is an advantage. You don't have to worry about petty theft and other crimes here because this is a safe place to live in.
Aside from that, ex-pats who are fond of the ocean will love this place thanks to its location. That said, there are plenty of outdoor activities to do here like fishing, biking, and swimming. Although Ensenada doesn't have its own beach, the neighboring areas do, so you have easy access to them.
Mexico City is one of the best cities that you can head out to if you want to retire. Aside from being the capital of Mexico, it is also the country's cultural and financial center. This is the largest city not only in Mexico but in North America. That said, expect that this big city is bustling the whole year-round.
Expats and retirees who prefer city life often make their way here. Fortunately, there are plenty of upscale neighborhoods to live in like Condesa, Roma, and Polanco. Aside from that, you will not run out of restaurants, cafes, boutiques, and bars to visit. Each neighborhood that you visit has its own character so feel free to explore them.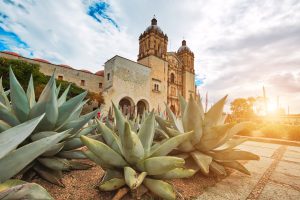 Aside from that, the arts and culture are very much alive here. In fact, there are plenty of museums and art galleries that you can visit. Among the most popular areas are Museo Frida Kahlo and Museo de Bellas Artes. Of course, the architectural wonders are not to be missed as well. This city has the Chapultepec Castle and Palacio Nacional that they take pride in. You can also head to the nearest archaeological sites.
Meanwhile, the food scene in this urban area is one for the books. In fact, there are hundreds of restaurants here that serve dishes from various regions. Aside from that, you can also take advantage of international cuisines here if you are missing food back home. Even grabbing a bite to eat from the street vendors is a gastronomical experience as well.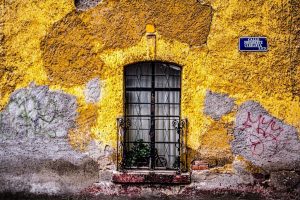 In addition, the transport system here is not expensive. Also, it is easy to fly back to your home country because of the international airport. Expect a sub-tropical climate here which means that it is mild and warm throughout the year.
Guanajuato is one of the major cities in the country that has been attracting ex-pats and retirees. This is not surprising since it is home to impressive colonial structures and cobblestone streets. It boasts of its rich history plus the thriving art community makes it an entertaining city to live in. It doesn't matter if you are fond of festivals or live music, you will be spoiled here.
One of the best things about this city is that it is walkable. Just put on a pair of sturdy walking shoes and you are good to go. During your walks, you'll come across locally-owned businesses where you can purchase various homegrown products. From selling freshly roasted coffee beans to homemade sourdough, you will be spoiled for choices.
Aside from that, this city is a college town. This is why it is not surprising that locals and tourists alike stay here to study in one of the best universities. It is hard not to fall in love with this place which is why it is understandable to see ex-pats living here.
La Paz is the largest city and capital in Baja California Sur. You will find this city on the eastern side of the Baja Peninsula and is a few miles away from Cabo San Lucas and San Jose del Cabo. Tourism makes up the city's economy. However, even with all the tourists, locals, and ex-pats rubbing shoulders here, this is one of the safest places to live in this large country.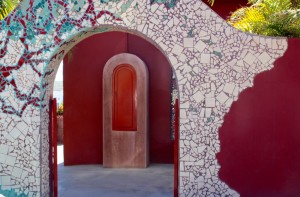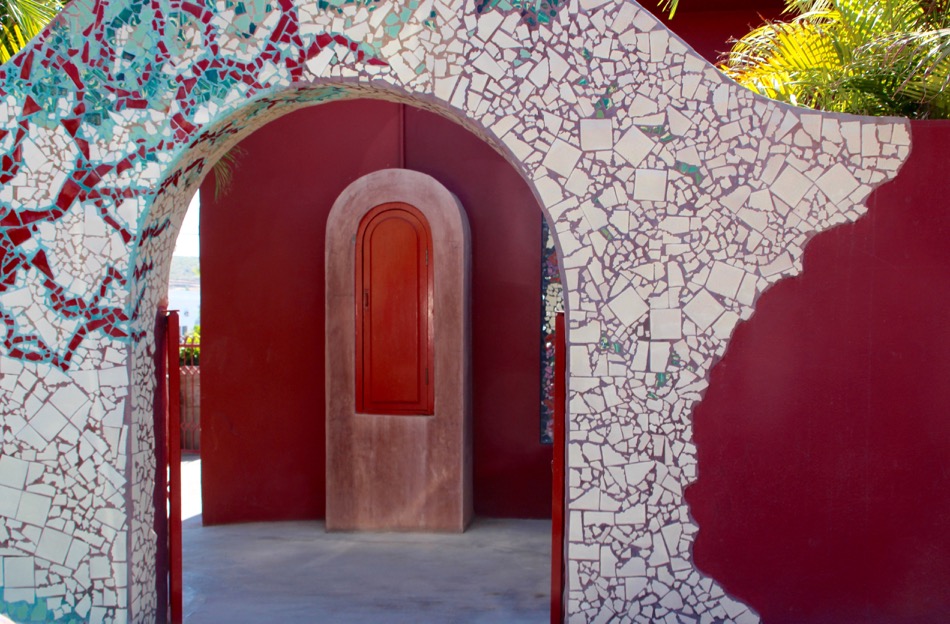 There are about 6,000 ex-pats living in this laid-back town. However, the numbers can go up because of the number of snowbirds visiting during the winter season. Aside from that, this city boasts of low crime rates. This is because you will see policemen patrolling the beaches and the streets regularly.
Meanwhile, La Paz is popular among ex-pats who want to be close to the beaches. What's great about this city is that it is close to small islands and beach towns. One example is Balandra Beach which is one of the best beaches in the entire country.
Food is great and you will not run out of activities to do as well. The only drawback is its warm climate and high cost of living. On the other hand, if you are looking for a temperate climate, head to Mazatlan. You can reach it from La Paz by riding a ferry.
Huatulco is a hidden gem that the Mexican government developed to be a world-class destination. Although it is still in the process of becoming a bustling tourist destination, ex-pats are applying for permanent residency here, and with good reason.
Even when it is rush hour in the city, it will only take you six minutes to reach one end of the town and vice versa. Huatulco started out as a small fishing village that transformed into a larger town. Thanks to the investments that were put into this town, it has that Disney-like quality to it.
For example, you will spot several large walkways and promenades but no businesses around them. Also, the four-lane highway is way too big for its needs. On a good note, the water treatment facilities are among the best. Also, even if the population here is less than 60,000, it has an international airport on its land.
How to Retire in Mexico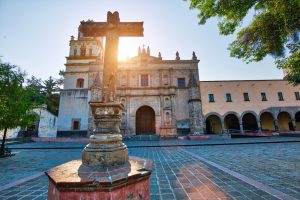 Expats and retirees from a foreign country can apply for permanent residence in Mexico. Once granted, they can travel in and out as often as they please. In order to have your application approved, you need to produce documents that you have a source of income to pay for your property taxes and your way of life here.
For married or common-law couples, each person will need to present proof of income. If one is dependent on the other financially, they will need to present additional funding equivalent to 100 days' wage in Mexico. If this is not met, the other partner can apply for a tourist visa instead.
According to the U.S. State Department, millions of American ex-pats are currently living in Mexico. This is not surprising since it is near the U.S. and offers a cheaper way of life. However, just because you are living in Mexico, it doesn't mean that you don't need to pay your taxes anymore. On the other hand, you can still receive your social security pension even when you are living in Mexico.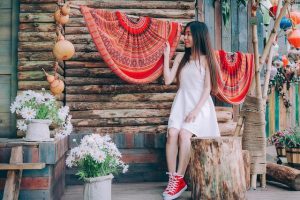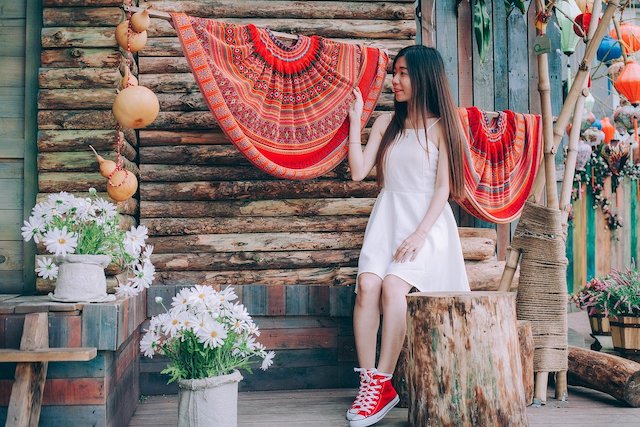 Wrapping Up How to Retire in Mexico
There are several reasons why plenty of foreigners are opting to retire in Mexico. With friendly people, rich culture, and delicious food, this country feels like your home away from home. It is understandable why you can't decide where to stay here. After all, there are too many options to consider. That said, it is best that you consider the places mentioned above if you are considering retiring here.