The Bahamas Islands have been attracting day-trippers and snowbirds year-round. Located off the coast of Florida, these islands are the perfect getaway adventure for many. With its tropical weather, historical culture, and delicious seafood, there is something for everyone here. Are you looking for pristine white sand beaches paired with turquoise blue waters? You are in a treat at Nassau and Paradise Island!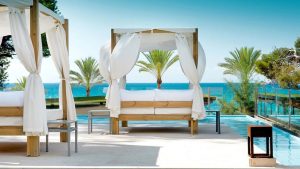 ---
What's in this post:
hide
4-Day trip to the Bahamas:
Where to Go, Eat, and Play
---
---

Getting to The Bahamas
The islands of the Bahamas cover 500 miles of the North Atlantic Ocean. It is accessible via ferry from Fort Lauderdale, plus there are more than 40 flights going in and out of the islands daily.
U.S. citizens will need to present a valid passport when traveling here. Also, make sure that you read any Covid-19 restrictions ongoing. International flights often land at Lynden Pindling International Airport in Nassau. On the other hand, there is a terminal for domestic flights in the Out Islands. Aside from that, if you are traveling from any part of the United States like Atlanta or Miami, you can also land at Grand Bahama International Airport. Check flight information to know how to get to the Bahamas.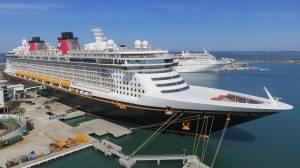 Another way to reach The Bahamas is to book a trip on one of the cruise lines that service the islands. After all, this is a favorite spot for many cruise ships because of its beautiful beaches. In fact, cruise ship passengers make up a large percentage of day-trippers on the island. There are ferries that can also take you to the Bahamas from West Palm Beach.
Of course, if you don't want to worry too much about where you will go, you can also book one of the Bahamas Vacation Packages. This way, you will get a sailing date and advance notice on what stops you will head to on the islands.
Things to See and Do in Your 4 Day Trip to the Bahamas
A day trip to the Bahamas may seem like a short time to explore the islands. However, you can pack a lot of activities during this time. Think of it as an ocular inspection of the islands so that, on your next trip, you can decide if you will stay longer or not. But if you really want to experience the rich culture of the islands, extending your stay is a must. In fact, here's a sample 4-day itinerary for your Bahamas excursion.
Day 1
See the Swimming Pigs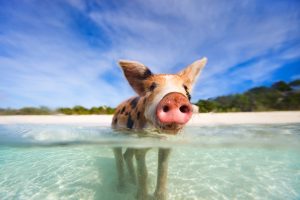 Another spot that you don't want to miss while you are in The Bahamas is Big Major Cay. In fact, this is where you will find a colony of wild pigs that love to swim. You can take to the waters and swim with them if you like. They are not averse to humans and will happily pose for you too. Afterward, you can go and explore the rest of Staniel Cay.
Compass Cay
Aside from swimming with the pigs, you can also see nurse sharks up close at Compass Cay. You will find the clearest water here that lets you see these sharks in full glory.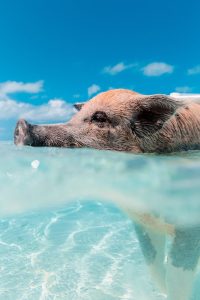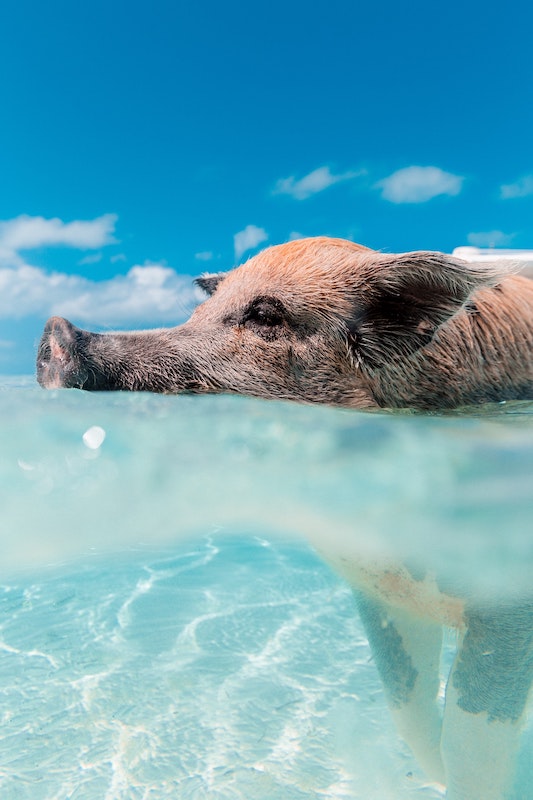 Hit the National Parks
Nature lovers will want to explore the national parks on the island. There is no shortage of parks to visit here. In fact, there are around 32 parks that are part of the National Park System of the Bahamas. Among the most popular is the Lucayan National Park on the Grand Bahama Island and Abaco National Park. Some of these parks are home to wild animals which add to their beauty.
Unwind at Love Beach
The best thing about traveling to the Bahamas on a budget is that the beaches here are mostly free. One of these beaches is Love Beach. Which boasts of white-sand beaches and crystal clear water. You can bring your own snacks and drinks here if you like. Or just grab some local food from the beach huts nearby. It is also a short walk from some eateries. But you can ride a bus to get you to your next destination.
Day 2:
Visit Atlantis Resort
Atlantis Resort is a huge resort that combines a water park and exhibits into one. In fact, there are plenty of tunnels and paths that wind around the resort. Most of the time, there is an entrance fee to the marine habitat. However, if you arrive past 6 in the evening, it seems that you can wander for free or if there are no guards around.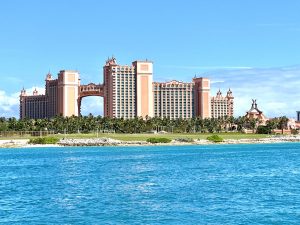 You should check out the Predator Lagoon Tunnel where you will see plenty of marine life up close. If you want, you can book a stay at Comfort Suites Paradise Island so you can head back to this resort the following day. On the other hand, you can stay at the resort itself to get a day pass.
Ride a Water Taxi
If you have your fill of the water, why not go on a stroll down Bay Street? Make your way to the waterfront where you can ride a water taxi to take you to Paradise Island. The ride will cost you $4 one way so make sure that you have cash on hand. This is the cheapest way to get to the island with water taxis operating until 6 pm.
Go on Reef Tours
If you want to see marine life up close, then join a reef tour. There are several boat rides that will take you out in the open waters to see the coral reefs. This marine habitat plays home to various tropical fish and sea creatures. Make sure that you bring your bathing suit with you to enjoy the waters fully.
Garden of the Groves
Make sure that you have plenty of time on your hands when you visit the Garden of the Groves. This is a haven for nature lovers who want to immerse themselves in flora and fauna.
Cable Beach
Pair the golden sands of Cable Beach and its gorgeous blue waters with warm weather and you are in for a treat. What better way to cool down than go and swim in the waters? You will not run out of hotels and resorts to stay in.
Junkanoo Beach
Located in downtown Nassau, Junkanoo Beach is a great place to head out to if you are staying at the Marriott Nassau Downtown. Although this is not the best beach in the area, it still gets crowded during the day because of cruise ship passengers. This is a great spot to go people-watching. If you are getting hungry, there are several beach huts where you can grab something to eat. Also, check out an ice cream parlor nearby if you want to cool down.
Day 3:
Pirates of Nassau Museum
You can either go on a guided tour to explore Nassau's downtown or just go on your own. Either way, a trip to the Pirates of Nassau Museum is a must. Learn everything there is to know about the pirate life that you and your kids are sure to enjoy. In fact, you can end your trip here with a Blackbird's Revenge Pirate Cruise. You can opt for a daytime cruise or a dinner cruise. Either way, both guarantee great fun for the whole family.
Parliament Square
One of the historical sites that you can visit in downtown Nassau is Parliament Square. The pretty pink buildings have been around since the 1700s. You will find the government House of Assembly, the Supreme Court, and the Senate Building here. Aside from that, you will also see a statue of Queen Elizabeth here. Those who are on a cruise vacation often drop by here to see the pretty pastel structures.
Queen's Staircase
If you have free time, climb up the 66-steps of the Queen's Staircase. The steps were carved out of limestone rocks by slaves between 1793 and 1794. This was made in honor of Queen Victoria. Aside from that, this is the perfect place to get some relief from the high humidity levels. There are native and palm trees lining the stairs that offer shade to guests.
Historic Forts
The best way to learn about Bahama's past is to visit its historical structures just like the forts scattered around Nassau. Among these is Fort Montagu which is on the eastern portion of downtown Nassau and Fort Fincastle which you will find at the top of the Queen's Staircase. You should also make your way to Fort Charlotte which is further west of Nassau. This is not only the largest but it is also the most impressive fort that overlooks Paradise Island.
Straw Market
No trip to New Providence Island will be complete without going shopping. If you are looking for an affordable option then the Straw Market is where you should be. In fact, it sits in the heart of the high-end shops downtown! You will find plenty of handcrafted products here like conch jewelry, straw hats, and others. Be sure to bring on your haggling skills here as well as plenty of cash. For sure, you will want to bring these gorgeous items back home.
John Wattling's Distillery
Don't forget to add a trip to this distillery to your itinerary. Learn how they make the "Spirit of the Bahamas". Also, you can get a treat by getting a sample of their pina colada.
Dinner at Arawak Cay
At the end of the day, you will need to have delicious food in your belly. You can find some in Arawak Cay where their fish fry is among their popular dishes. This is near Junkanoo Beach. All that you have to do is to follow the lights and live music and you will come across rows of eateries. The area can get busy since it is popular with locals and tourists. Make sure that you try the local cuisine like pork and pigeon peas, conch salad and fritters, and more.
Day 4
Visit Bimini Island
If you are heading back or extending your trip to Fort Lauderdale or Miami, then head to Bimini Island on your last day here. Travelers from Fort Lauderdale who want to visit Bimini should make their way to the Port Everglades docks. The ferry to the island will take around 2 hours. You can also choose Bimini as your first stop if you are from Fort Lauderdale then make your way backward on this list.
Once you arrive at Alice Town, you can rent a golf cart to take you around the island. The good news is that there is no shortage of sandy beaches here so take your pick. Aside from that, if you love water sports then you'll be happy to know that you can do them all here. Go swimming, snorkeling, or diving here. Paddleboards and other water sports equipment are available for rent.
Harbour Island
If you have your fill of Bimini, why not visit Harbour Island? One of its main attractions is its gorgeous pink beach which you will not find anywhere else. You should catch the sunrise here for the final time because you will fall in love with the island even more. It is not surprising why many consider this one of the best islands in the Bahamas.
Other Activities to Do in the Bahamas
Are you planning on longer stays here? If you are, the best time to do it is not during the high season as the islands can get busy with tourists. What else can you do here? If you want to splurge on your trip, book a trip with Disney's Cruise Line. One of its stops is Castaway Cay which is an island exclusive to this liner. Disney's private island is a luxurious tourist attraction that you don't want to miss. Apply for onboard credit so you can take advantage of the services and amenities on this luxury liner. Just make sure that you read the full terms and conditions before you sign up.
Aside from that, the Bahamas is also great for deep-sea fishing. Chartered boats will have to pay government taxes which will be added to your fee. They have their own boat that will take you to the best fishing spots in the area. Meanwhile, a trip to Long Island is an adventure that you will not forget. Aside from its azure blue waters, there are plenty of things to see and do here.
Wrapping Up the Bahamas
Before you head out to the Bahamas make sure that you have travel insurance with you. Your travel supplier will help handle this if you want a fuss-free trip to the island. Once you are in the Bahamas, you are free to do whatever fun and exciting adventure you have in mind. Play a round of golf on a golf course or split your expenses by going for double occupancy with your friend. For sure, you will not run out of things to do here.