With such a rich history in brewing, visiting a brewery has become a tourist attraction in the country. Why not go on brewery tours in Ireland using the Irish Beer Map? This is the best way to learn more about Ireland's great beers according to the Irish government. Combine this with their rich food culture and you know you will have one of the best experiences here.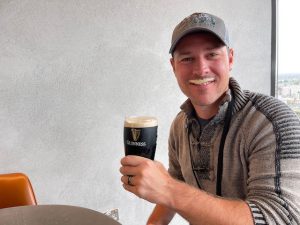 ---
What's in this post:
hide
10 Irish Craft Breweries:
Every Beer Lover Should Try
---
---
The island of Ireland has a long history when it comes to brewing. In fact, they produce around 8 million hectoliters of beer each year. Lager has a market share of 63.5% while stout has 29.3%. Ale, on the other hand, covers 6.2% of the market. However, hops weren't native to Ireland, the brewers had to import from England during the 18th century.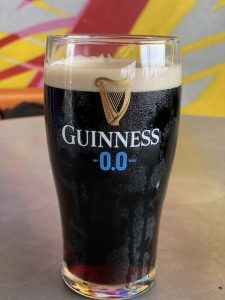 However, hops weren't native to Ireland, the brewers had to import from England during the 18th century. This meant that they produced ale minus hops. Aside from that, the Irish Parliament encouraged brewing in place of distilling through taxation. They believed that beer was healthier compared to Irish whiskey. In addition, the Royal Dublin Society gave prizes to those brewers who used more Irish hops as well as those who created the most porter.
Best Craft Beer Breweries to Visit in Ireland
The Irish craft beer industry has been growing in recent years. In fact, Madeline Black of Blacks of Kinsale stated that the Irish grow fantastic malt. Which is the main ingredient in making beer. Add to this some fresh spring water and the infinite patience of brewers. And you got yourself some of the best beers you've ever tasted.
That said, if you want to immerse yourself in the Irish brewing industry, then a tour of these breweries is highly recommended.
Carlow Brewing Company
Carlow Brewing Company, or O'Hara's Brewing Company, was founded during the first wave of independent microbreweries in Ireland. Their goal was to restore the traditional methods of brewing beer. This means that they used only 4 ingredients to make their beer. The ingredients that they used were malt, hops, water, and yeast. Most of their products are award-winning too which is a plus.
Go on a brewery tour to learn about O'Hara's brewing history. Aside from that, you'll learn a thing or two about the craft beer industry in the country too. When not brewing beer in County Carlow, the company runs the Irish Craft Beer and Cider Festival. This annual event plays host to more than 20 breweries and a wide selection of alcoholic beverages too.
Galway Bay Brewery
Head to Co. Galway and you'll find Galway Bay Brewery. This brewery has been reviving ancient brewing techniques in their local area to create beers that have a full body and flavor. In fact, each beer undergoes a hands-on and quite complicated brewing procedure that makes it stand out.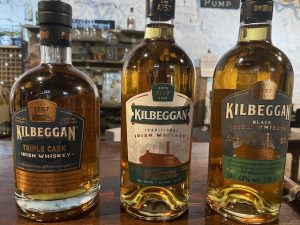 This brewing company was established by Niall Walsh and Jason O'Connell. Aside from that, they are best known for their regular offerings. Things like their Red Bay Ale and Full Sail beer. Not only that, but you should also try their Buried at Sea as well as Citra hops session IPA drinks. This is a chocolate milk stout that hits the right spot. If you want to sample their products, visit their pubs which are The Oslo Bar and The Salthouse.
Franciscan Well Brewery
Meanwhile, the Franciscan Well Brewery has always been an icon in Cork City. In fact, it stands on the site of an old Franciscan Monastery and Well. The brewery has been around since 1219 and has been producing some of the best craft beers. It is believed that the water from the well has some healing properties. Many traveled here to drink some of it.
Today, the Franciscan Well Brewery has been mixing traditional methods with modern technology to create the best brew. In fact, among world beer award-winning brews are Rebel Red, which is a true Cork red ale. Plus Blarney Blonde, the latter is more of a lighter ale. You should also try their Shandon Stout and Friar Weisse.
Beer lovers enjoy this place because they get to watch their orders being prepared through the brewing vessels here. After all, these vessels are part of the attraction here. The Franciscan Well Brewery is also the one that hosts the annual Easter Beer Fest in the county.
Blacks of Kinsale
Sam and Madeline Black is the couple behind the Blacks of Kinsale brewery. What was once Valentine's gift led to a full-fledged brewing company that was founded in 2013. As with any independent brewer, they started their brew in small batches. In fact, they did their work at the Eight Degrees Brewery. This led to them opening the Blacks of Kinsale brewery. Even though their brewing company is still young, their number of followers is growing steadily.
Which beers to get, you ask? I would suggest that you try their High Viz Double IPA and their Model T Stout. Their Kinsale Pale Ale, which is made from Cascade and Citra hops, is worth trying too. Ever since the couple opened their brewery, they won numerous awards. No wonder they are one of the biggest names in the craft beer industry in Ireland.
Dungarvan Brewing Company
Head to County Waterford and you'll find the Dungarvan Brewing Company. This small brewery in Waterford City has been producing a wide variety of Irish craft beers since 2010. In fact, they brew their beers in small batches. They are known to produce vegan beers which are worth sampling while you are here. Among their top sellers is Copper Coast Irish Red Ale, Black Rock Irish Stout, and Helvick Gold Irish Blonde Ale.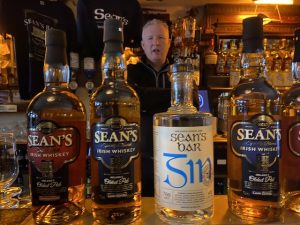 Aside from that, Dungarvan is known to brew a core range of beers. On top of that, they also have seasonal beers, as well as one-offs. However, they do not have any taproom for you to sample their work. On a good note, they do offer tours around their facility. Here you'll learn more about the ingredients they use and their brewing process. You can even get to sample a few drinks after. Guests need to book a tour beforehand as there are prerequisites to entering their facility.
Whitewater Brewery
Although based in County Down in England, this brewery has a foothold in Ireland. In fact, it is known for the great beers that they produce. Among these are Maggie's Leap IPA and Belfast Black Stout. They also have Ewe Rebel IPA and Bee's Endeavour Pale Ale. These beers have been known to win awards which goes to show that Whitewater knows how to make great-tasting beers.
Aside from that, Whitewater Brewery has moved to larger premises. This means that we can expect more specialty beers coming from their brewery soon enough.
Eight Degrees Brewing
Meanwhile, Eight Degrees Brewing was founded by Cam and Scott who wanted a good pint to drink. The pair studied various brewing techniques at the Versuchs und Lehranstalt fur Brauerei (VLB). This set them on the path to creating their own brewery called Eight Degrees Brewing. Here's a fun trivia about the place. Their brewery is actually found at eight degrees west longitude! Not only that, but this is the ideal temperature when serving beers. How cool is that?
Their beers are specially handcrafted at County Cork using malt, water, hops, as well as yeast. Wondering which of their beers to try? Start with Howling Gale Irish Pale Ale and Barefoot Bohemian Pilsner Lager. Aside from that, their Sunburnt Irish Red Ale and Amber Ella American Amber Ale are worth trying out too. The latter actually won a medal at the World Beer Cup.
Hilden Brewery
Opened in 1981, Hilden Brewery is the oldest independent brewery in the country. It was founded by the parent of the current owner, Owen Scullion. Hilden Brewery in Northern Ireland has 11 core beers which include Headless Dog and Barney's Brew. You should also try their Belfast Blonde and Twisted Hop while you are here.
There are plenty of pubs and bars that do have their craft beers on tap. But the best place to enjoy them is at the Tap Room restaurant. You'll find it in the courtyard of Hilden House which was once owned by a rich linen baron. Head here in August to see the Hilden Beer and Music Festival. This festival has been around for three decades now and it is still going strong. Aside from that, this is the perfect place where you can enjoy beers and ciders from Hilden.
Burren Brewery
Burren Brewery was founded in 2011 by Peter Cutrin. His passion for brewing his own beer led him to set up shop under the Roadside Tavern. It is here where he crafts his own beers in an authentic tavern. Needless to say, his microbrewery was a success. In fact, he was recognized in Lonely Planet's Guide in 2017.
One of the things that make Cutrin's brewery stand out is that you only get to have his beer on the spot. In fact, you'll only have it on draught and not in a bottle. On a good note, you will not regret tasting his core beers because they are amazing.
Porterhouse Brewing Company
A former Irish barrister and his cousin opened this Irish craft brewery in County Wicklow in the 80s. You'll find its 120-barrel-state-of-the-art facility just outside of Dublin City. Porterhouse is one of the best craft breweries not just in Ireland but in other countries too. In fact, you'll find branches in New York in the United States and in London in England.
If you want to sample their beer, head to Temple Bar where they serve it along with great food. Temple Bar is one of the earliest pubs that opened in Ireland making it an icon. Although they don't have tours at the moment, you can try their drinks at Temple Bar.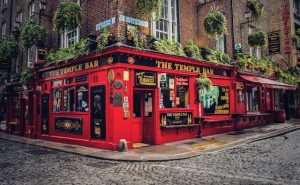 More Active Breweries to Visit in Ireland
Ireland has plenty of independent breweries that you will need a map to find them all. In fact, aside from the ones mentioned above, I would suggest that you add these ones to your list as well.
Guinness Storehouse
Guinness is the iconic beer of Ireland and what better way to know more about it than by visiting the Guinness Storehouse? This was once the fermentation plant of the iconic brand. Today, it serves more as a museum where you'll learn about its history starting with Arthur Guinness. In addition, you'll know what ingredients they've used and their culture too. At the end of the tour, you'll get to sample their brew at the Gravity Bar or their Brewery Yard Bar.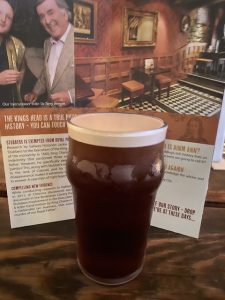 Trouble Brewing
Another example of the best Irish breweries is Trouble Brewing. Founded by three friends, this brewery aims to provide craft beers in Kildare and other parts of the country. You can tell from their craft beers that these friends have a good sense of humor. Starting out with Deception Golden Ale, they have since produced more interesting drinks.
Galway Hooker Brewery
Meanwhile, this independent craft brewery was established in 2006. It was the first company that coined the term, Irish Pale Ale. Located West of Ireland, the goal of this brewery is to produce full-flavored beers including those with a slightly bitter taste.
Treaty City Brewery
This is the first brewery in Limerick and has been around for more than a century. In fact, they have been brewing beer by hand using traditional methods. Their most famous drink is a nod to the actor, Richard Harris, which they call the Harris Pale Ale.

There is a significant number of breweries in the Republic of Ireland. This goes to show that this country has much to offer its guests aside from its castles. Small breweries have cropped up over the years producing craft beers that are flavorful and unique. Among these are White Gypsy, Beamish & Crawford, and others.
If you are going to celebrate St. Patrick's Day here, you should get yourself into an Irish pub for some local beer. Aside from drinking local craft beers, you can also bring some home too if allowed. With different Irish beer styles, it's going to be fun finding the best beer here. From red ales to dark chocolate-colored stouts and everything in between.
In fact, what's the best way to enjoy your first beer here than to go on a self-guided tour of Ireland's best breweries? Choose from the big names in the beer industry and see if they have a brew pub that serves their product. For sure, this is going to be an exciting part of your trip to Ireland.