Are you visiting Cozumel anytime soon? Perhaps you are part of a cruise line or are heading to Playa del Carmen. Either way, there is much to see and do on Cozumel island. In fact, exploring Cozumel caves and caverns is one of the most popular activities to be done here. Is this your first time visiting the island of Cozumel? Then you're in luck because this post talks about the best spots for you to include in your itinerary on the Island of the Swallows.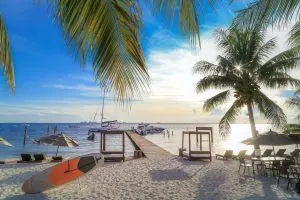 Best Caves and Caverns in Cozumel
If you have played the Shadow of the Tomb Raider, then you'll notice the Cozumel caves. This is where Lara Croft found herself trapped. Check the Cozumel Cliffs base camp in the game for treasures and survival caches. Now going back to the real thing, for the thrill-seekers and adventurers, these Cozumel tours are worth booking ASAP!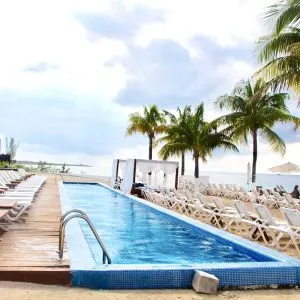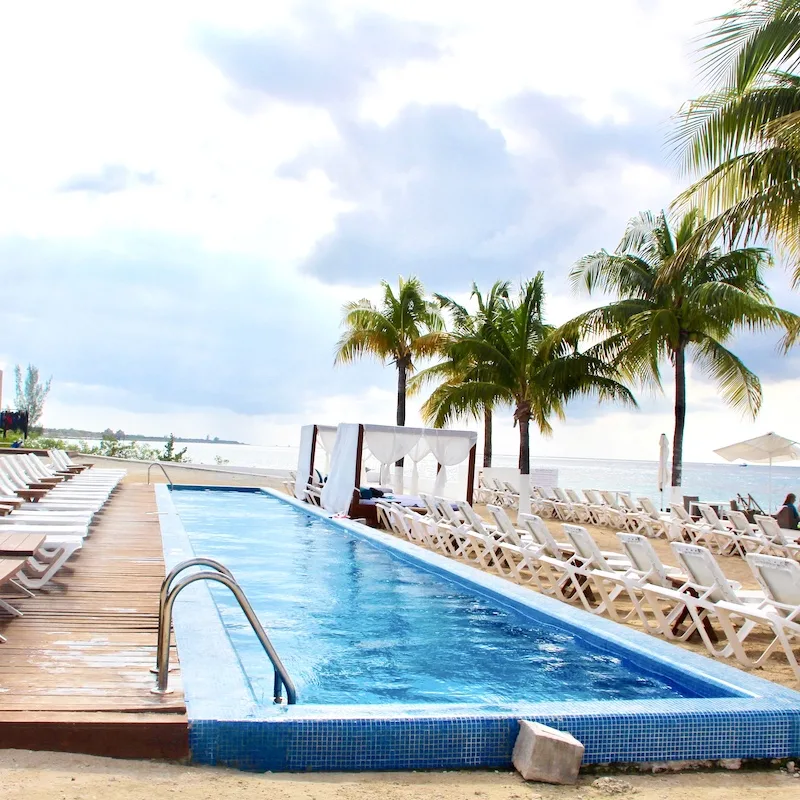 Secret River Excursion
The Secret River Excursion runs for 7 hours. Even if you are part of a cruise, you'll find that there are five routes for this excursion. This means you will have five more reasons to come back and try a different route. Which I think is a great idea. Small groups will explore each of the routes so you don't have to worry about bumping into them at all. Ground transportation will be ready to take you to the underground cave system.
Did you know that this underground cave provides around 20% of water in the Yucatan Peninsula? This was just discovered in 2006. The water here is just chest-deep and at times you'll be treading shallow water. However, the main attraction here is the stalagmite and stalactite formations. Rare helictites or rocks that grow from the sides of the cave walls are also present.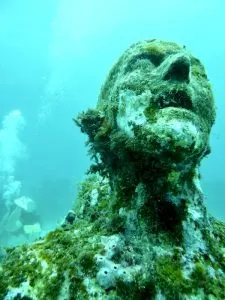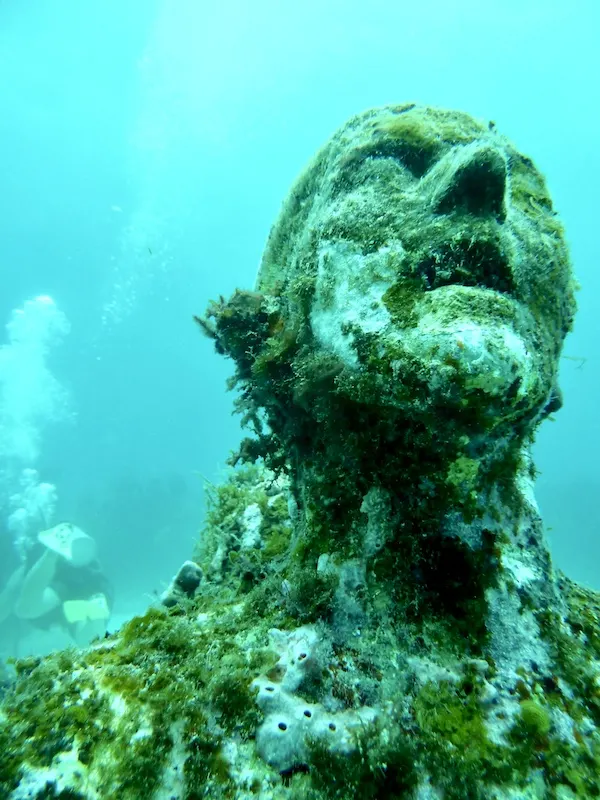 Since this underground river needs to be kept pristine, you are not allowed to bring anything inside the caves. This means that video cameras and personal belongings will be left in a locker. Afterward, you will need to take a cold shower to remove any dirt, perfume, oil, and whatnot.
In addition, guests need to wear life jackets, helmets, headlamps, and water shoes. You can wear a wetsuit if you like. This way, you will be able to swim in fresh crystalline water. Water temperature ranges from 69 to 72 degrees Fahrenheit.
You need to listen to your tour guide as you explore the caves. They do give a detailed explanation of the area. Aside from that, be aware of what you are holding on to. The base of the caves was once a coral reef. In fact, you'll see them in areas where the rock formations haven't grown yet.
Who Shouldn't Book This Tour
This tour is not for everyone as it requires a person being able to go up and down inside the caves. Toddlers cannot join this tour, but this will depend on the tour operator. Aside from that, there is also a maximum weight limit of 250 pounds. This is because there are tight spaces in the cave. There are strict guidelines for this tour. Make sure that you read the tour description before booking. If you have any respiratory conditions or claustrophobia, this may not be the kind of adventure you are looking for.
You can bring a change of clothes as the bathrooms here have ample spaces for you to change. Also, skip wearing bug spray, perfume, or any sunscreen when going here. You will be taking a shower prior to entering the cave.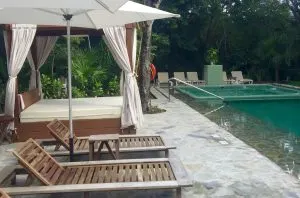 ATV to Jade Caverns
Are you ready for an unforgettable experience? Get your gear and hop on your own ATV for a great hands-on adventure you'll not forget. In fact, you will go on a hands-on jungle adventure right in the heart of Cozumel. You will be riding your own ATV on the back roads of the island until you reach a private nature preserve. Make sure that you are wearing closed-toe shoes during the ride.
Here you can explore the trails surrounding the Mayan Village, El Cedral. Aside from that, you can also head out to the Jade Cavern or Jade Cenote. Here you can go swimming in the calm, fresh water of the cave, or explore the underground caverns to see the stalactite formations. Once you are done, you can drive further to the ancient Mayan Coral Cave.
This is where you will glimpse the Mayan life in this ancient Mayan habitat. In fact, there is a Mayan ruin nearby that you can explore too. Your guide can explain to you how the artificial landscapes showed the power of the King back in the day.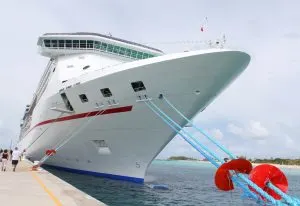 Cruise ship passengers can take advantage of this tour to see more of Cozumel's caves. The minimum age for this trip is 10 years and above. Aside from that, the maximum age is 70 years old! This is a good alternative in case the weather conditions change and your underground cave exploration got canceled. Aside from that, you can go on a side trip to El Cielo.
Take note though that If you have a child younger than the recommended age, it is best to look for other activities instead. Also, pregnant women, those with heart conditions, and neck injuries, and those who have recently gone surgery are not allowed on this tour.
Amazing Mayan Cave and Cenote Underground River Snorkel Excursion
Meanwhile, this excursion will give you an idea about how the ancient Mayan civilization used underground caves back in the day. The tour begins at the ferry pier located in downtown Cozumel. It's just a short distance from the cruise terminal. This is your meeting point where your bilingual tour guide will be. You will go on a ferry ride across the waters to Playa del Carmen on Mexico's mainland.
Aside from that, you will go on an hour-and-a-half ride to the famous Sac Actun in the Riviera Maya. Here you will be taken to the first cenotes that make up the cave system. This is not the only largest submarine cave, but it is also the largest underground freshwater river system across the globe. In fact, this is where you can admire the true work of art courtesy of Mother Nature.
You need to wear a life vest the entire time you are inside the cenote. This lets you swim safely around the caves with your guide. In addition, your excursion guide will explain how the ancient Mayans used these caves and why they consider a cenote a sacred place. Aside from admiring the natural formations on the low ceilings, you can also spot small fish swimming in the crystal-clear water.
For those who are part of a cruise, make sure that you provide your personal information, ship name, and other essential information at the time of booking. The following information requested will help the tour operator get you back to your ship on time.
Palancar Caves
The Palancar Caves is one of the most famous caves in Cozumel and it is part of the Palancar Reef. Scuba divers love to explore this place for a unique experience. Since this is in the Caribbean Sea expect to see plenty of sea life here. The maximum depth here is 98.4 feet, but you'll see plenty of action at 51.0 feet already. Not only that, the coral formations here will leave you feeling amazed. In fact, you will want to come back and see more of this reef formation once you see it for the first time.
Caverns and Caves in Cozumel are on Private Property
Most of the caverns and caves in Cozumel are on private property. However, those that are open to the public are definitely worth exploring. In fact, you should check their tour schedule when you get the chance. Of course, I would not limit my exploration to Cozumel alone. I would also recommend heading to Tulum where you will find the renowned Dos Ojos.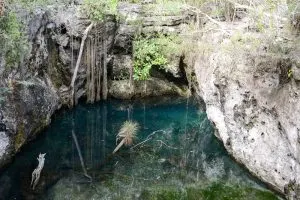 Going on a cave tour is one of the best things to do in Cozumel. In fact, if you are ready for a wild adventure, then you better book one as soon as possible. For those who will be booking the ATV tour, make sure that you have a valid driver's license to operate their vehicles. Aside from exploring great trails used by ancient Mayans, you will also get to see stunning underwater caves too. These low-ceiling caves are truly impressive, especially with the rock formations.
All tours will include a return ride to your cruise ship before boarding time. This is why you need to provide your cruise ship's name, boarding time, and disembarkation time whenever booking a tour. These tour operators have a privacy policy to ensure that your details are always safe. You can pay via credit card and expect a full refund if the weather cancels the tour. When this happens, you can use the time to hang out at a beach club in Cozumel. It's still a win-win!