Planning a trip around the world with your spouse can be an advantageous experience. However, it can also be a bit daunting, especially if you have never done it before. But don't worry; this blog post will outline some tips and advice for planning your dream trip. So whether you are just starting to plan or are already underway, read on for some helpful information!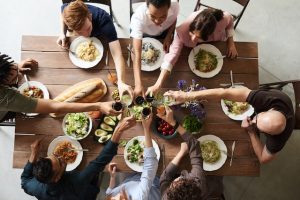 1) Talk about your travel goals and expectations:
One of the most important things you can do when planning a trip around the world with your spouse is to talk about your travel goals and expectations. What are you hoping to get out of the experience? What are your must-see destinations? What kind of budget do you have in mind? By discussing these things upfront, you will be able to make sure that everyone is on the same page and that your trip planning goes more smoothly.
2) Do your research:
Once you have an idea of what you want to do on your trip, it's time to start doing some research. This step is especially important if you are visiting multiple countries, as you will need to know what vaccinations are required and the visa requirements for each country. You should also research the best time to visit each destination and what type of accommodation and transportation will be available.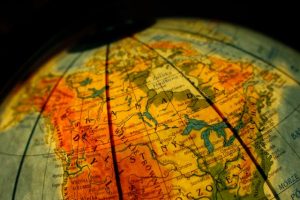 3) Make a list of must-see attractions:
After doing your research, it's time to start making a list of all the must-see attractions in each destination. This will help you narrow down your list of potential places to visit and make sure that you don't miss anything important; the possibilities are endless, and instead of just visiting sites, make it enjoyable, for instance, having French Onion Soup on the Eiffel, or Spaghetti Bolognese in Venice on a Gondola, or even a gold rush cocktail in New York at the Statue of Liberty. Remember to include both popular tourist attractions and off-the-beaten-path sights that interest you.
4) Choose your mode of transportation:
One of the most important decisions you will need to make when planning your trip is how you are going to get around. Are you going to fly, take the train, or drive? Each option has its own pros and cons, so it's important to consider what will work best for your trip.
5) Book your accommodation in advance:
Another vital thing to do when planning your trip is to book your accommodation in advance. This will ensure that you have a place to stay when you arrive at your destination and that you don't have to worry about finding a last-minute hotel room. You can often find great deals on hotels and hostels by booking early.
6) Pack light:
One final tip for planning your trip is to pack light. This may seem like an obvious one, but it's important to remember that you will likely be doing a lot of walking and will have to carry your bags with you. So, try to pack only the essentials and leave anything unnecessary at home.
In conclusion, planning a trip worldwide with your spouse can be an exciting and rewarding experience. By following the tips above, you can ensure that your trip goes smoothly and that you have a great time. So what are you waiting for? Start planning your dream trip today! Bon Voyage!