Many times, I wondered if anyone had ever visited Ireland. Of course, I knew that many people come here, but what is IRELAND ALL about? Why do people come to visit Ireland? What keeps them coming back? Well, If I knew that I might as well ask the Globus – a family of brands. Cause they know how to travel. From old to young, they know exactly where to go, what to do, and what it will cost them!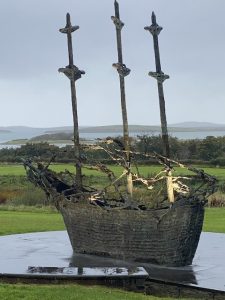 ---
What's in this post:
hide
Things about Ireland: A Word to the Wise!
---
---
So, I got to thinking… What is it about IRELAND that keeps people coming back? So for today, I will tell you a little something about how Ireland works. And how Ireland is.
I will tell you how so many rocks got here (I think I have counted all of them). I can tell you about the bogued land and what they do with it Oh, and the sheep graze! So don't forget that! So I have decided I would be a bit controversial and give you the blow-by-blow, just to make sure that you do come back!
If that is what you want – then you will get it.
TOO MANY ROCKS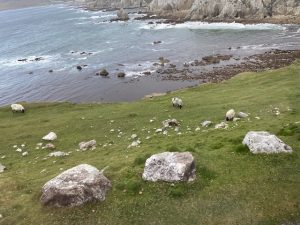 I bet that I have counted way too many rocks for years and this year was no exception. From the smallest rocks to the most giant ones, I knew I had been counting in my head for days. I have never seen so many rocks, pieces of rock, or even the smallest rocks as the time I went to Ireland. They have giant rocks, small kings, and everything in between. Some rocks were so big, that even I couldn't climb over them. They were massive. I know no one can believe they can climb all those rocks! They were massive.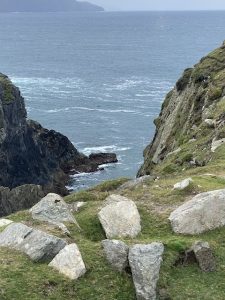 WAY TOO MANY SHEEP
Sheep – they were everywhere. I can tell you that I have never seen so many sheep in all my life! They were all either black or white, but after that, I couldn't tell you the colors I would be seeing. From spray-painted blue to red to purple and everything in between, I knew I saw way too many sheep. Why? Because they painted their backs in all sorts of colors! I saw fields and fields of sheep everywhere we went. From the highs in the mountains to the lows in the valleys. I think I have seen them all.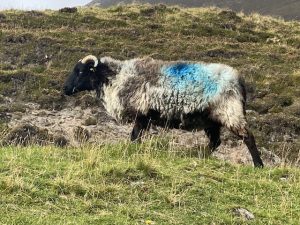 ALONG WITH HORSES
And I saw plenty of horses. But the ones I saw were black, black and white, brown and white, and all types of colors. They were majestic animals with lovely features. Some we touched, some we stayed there and stared at them, but they were for real, for sure!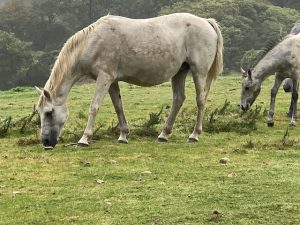 HOUSES AND MORE HOUSES…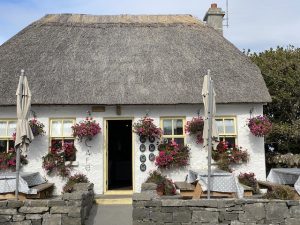 Now, this is one thing I can tell you about. Most were white or brown or blue, but nonetheless, I knew that every house was a home. But many were gray with rocks attached, so sometimes you never really knew what you would see next. Some were white and black tops and some were green with wide windows! All in all, I saw all types of houses with blue trim. I even saw rock houses! I have never seen so many homes in all my life.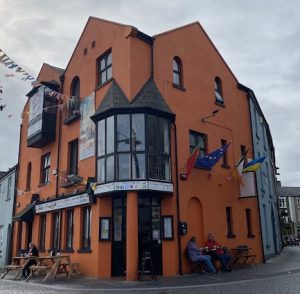 GRASS, THERE WAS SO MUCH GRASS
I never saw anything quite like that grass in Ireland, now that was a sight to see. From tall grass to flowers to bushels to everything in between. You never ever saw anything quite like that grass growing on rocks! Or a log with green stuff growing on it. They had everything, such as boughed land to bushes! Even green grass was growing on the rocks, all they wat down to the sea.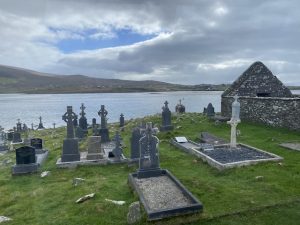 BUSES, WAY TOO MANY BUSES
I have never seen so many buses in my life. We were on this Globus trip with a driver. And let me tell you, he was a great driver, getting in and out of all types of places. On the way to the airport, I got to talk to him and he sure enjoyed his Globus ride! He drove that bus like there was nothing at all wrong with it. He could turn that thing around in 90 degrees if he wanted to.
THE RIVER WAS COOL
And I saw plenty of rivers and trees and what I would call wasteland all over the place! But really, no one cared, as they loved their Ireland accent, and never was there a day when that Irish accent didn't come on. We even went to see an Irish player in a pub. Now, this guy could sing! He knew every detail of the songs he was singing, and he was an awesome singer.
ACCENT, EVERYONE HAD ONE!
God all mighty, everyone these days spoke in those Irish accents! I couldn't believe my ears when I heard them talking. It was a gentle surprise, as I thought everyone at least could speak English! But no – everyone was speaking the good ole' Irish Catholic stuff and what a sound that was! It was spread throughout the land of Irish songs that had been passed down from generation to generation. Some we ballads and some were hymns, but they all sounded so inspiring.
ON THE FIRST DAY…
We traveled far and wide to see Ireland. After a couple of hours, we ended up at Kilbeggan – A distillery experience. It really was a traditional Irish Whisky tour. From the bottles of whiskey, they had on hand to the giant windmill outside, we had seen everything in between. They called it Locke's Whiskey.
From there we left and went to Athlone West Urban and followed our way into Sean's Bar – the oldest bar in all of man and it was the oldest book of records! Now, this was an old bar – I tell ya. It even looked old inside and had been around since 900 AD. They even had an old piece of old logs and some X to prove it! From there, we went to go eat and enjoy our whiskey!
Afterward, we headed. home. From there, we went to enjoy the old cathedral that was built and opened on June 29m 1937. They even had "HOLY WATER" in there!
And AFTER THAT…
We went home and started up again the next day…