Mainstream guidebooks don't do Lima, Peru justice. It is a city that should be on every traveler's list, known as the City of Kings, or "Los Cuidad de los Reyes". It extends outward from the rugged cliffs of the Pacific coastline with a mix of Spanish Colonial and the Peruvian Andes culture all rolled into one. And since 2019, the Lima, Peru population has topped more than 9 million people!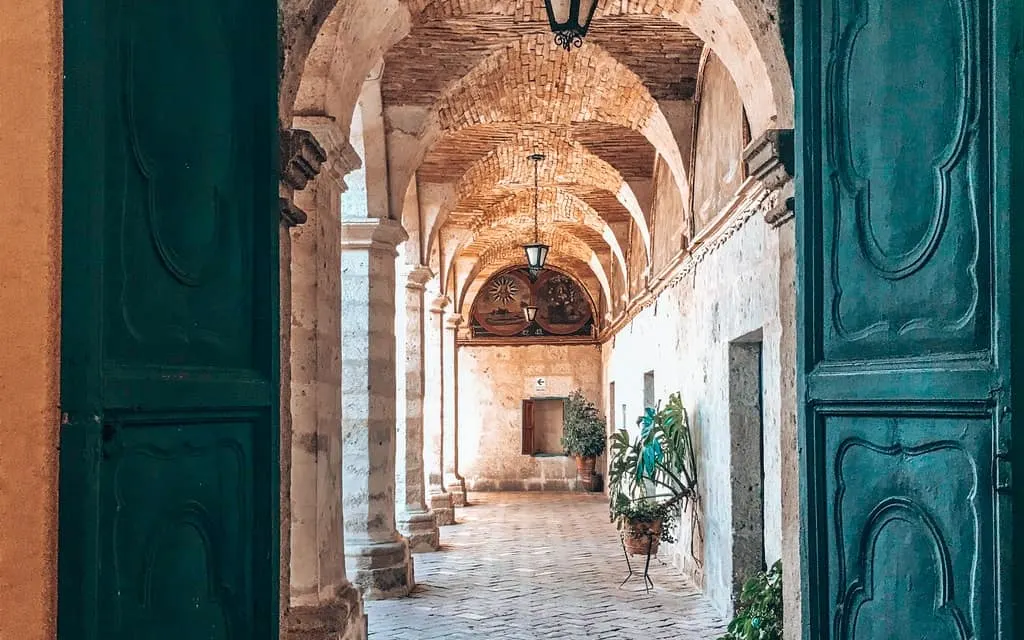 How to Get to Lima
The main Lima, Peru airport is the Jorge Chavez International Airport and it is about six miles from Lima. LATAM Airlines has daily non-stop flights, so it is easily accessed from North America. Once we arrive, we prefer to contact (in advance) a driver, who picks us up at the airport from Lima Limo. We ask the driver to make stops for us along the way from the airport to our hotel so that we can utilize our time better while we do quick stops through Lima for lunch or to pick up a few items we may need. The driver stays with our luggage and we get the benefit of seeing the city on the way from the airport to San Isidro or Miraflores for our lodging.
Also Uber has become increasingly popular in Lima, but there is still limited access as the country adapts to this new form of "taxi" service.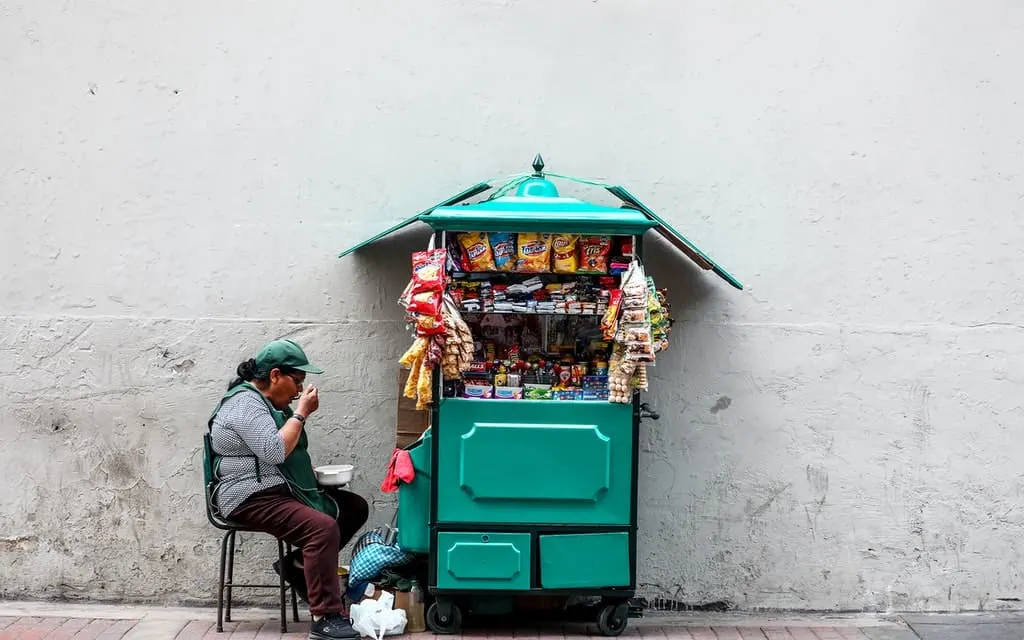 Places to Stay in Lima
It should go unsaid that you are going to need a place to stay while in Lima. There are plenty of places to stay, such as one of our favorites, the Westin Lima. You can experience modern elegance in rooms with a view in the vibrant San Isidro district. You can also embark on a city tour on your own or with a guide from there. But there are also plenty of other nice places to stay:
Casa Andina Select Miraflores – This 4-star hotel is close to shopping centers, restaurants, and Kennedy Park. You can enjoy wonderful services such as the sauna, breakfast bar, free Wi-Fi, jacuzzi, gym, and 24-hour reception (in case you need it).
Pullman San Isidro Lima – This is another 4-star hotel near Kennedy Park. The Pullman offers a spa and relaxation center, sports activities, swimming pool, private beach, and fitness center.
Costa Del Sol Wyndham Lima City – If you prefer to be near the airport, then you must stay at this hotel. You can choose from a twin room, twin junior suite, or suite at this modern hotel.
Climate in Lima
Lima, Peru is classified as having a desert climate with subtropical temperature. Essentially, this means that you have daily temperatures ranging from as low as 55 degrees Fahrenheit to 90 degrees Fahrenheit during the year.
Instead of the traditional four seasons that most of the Northern Hemisphere endures, Lima has only two distinct seasons, winter and summer. Winter occurs between June and October, while summer happens between December and April. The months of May and November have drastic changes in temperatures; therefore, they are not classified into certain seasons.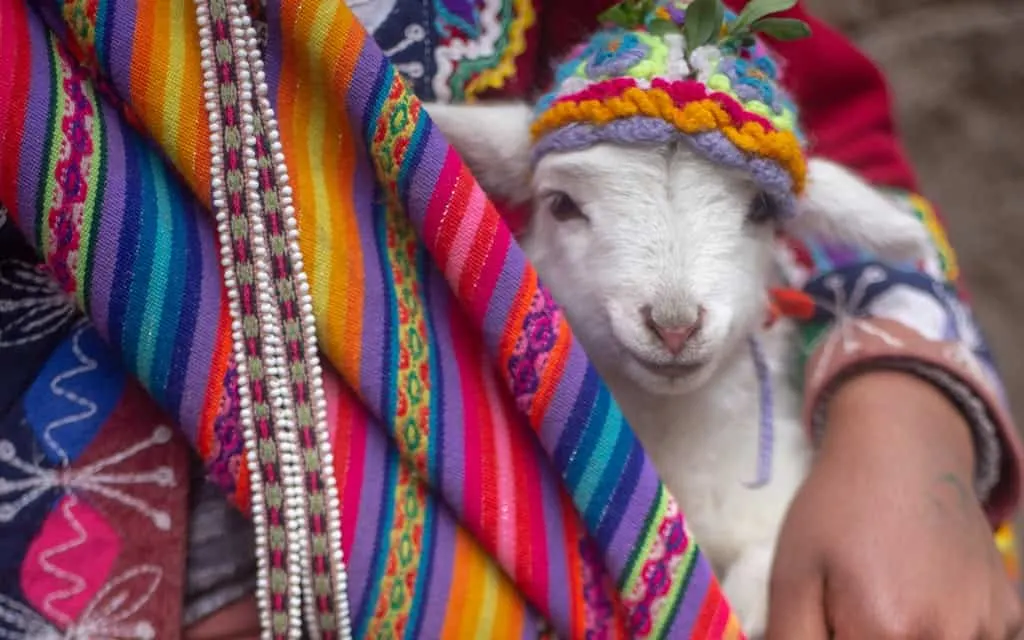 Best time to visit Lima
As you know, Lima is located in the Southern Hemisphere, therefore Lima experiences the warmest weather between the months of December to April. In my opinion, this is the best time of year to visit. The harmony of the warm weather and low humidity make these months the perfect time to visit beaches, landmarks, churches, restaurants, and more.
If you are looking for a less crowded period to visit during these months, I would recommend avoiding December. Although the weather is phenomenal and the Christmas celebration is beautiful, it tends to be a little overcrowded.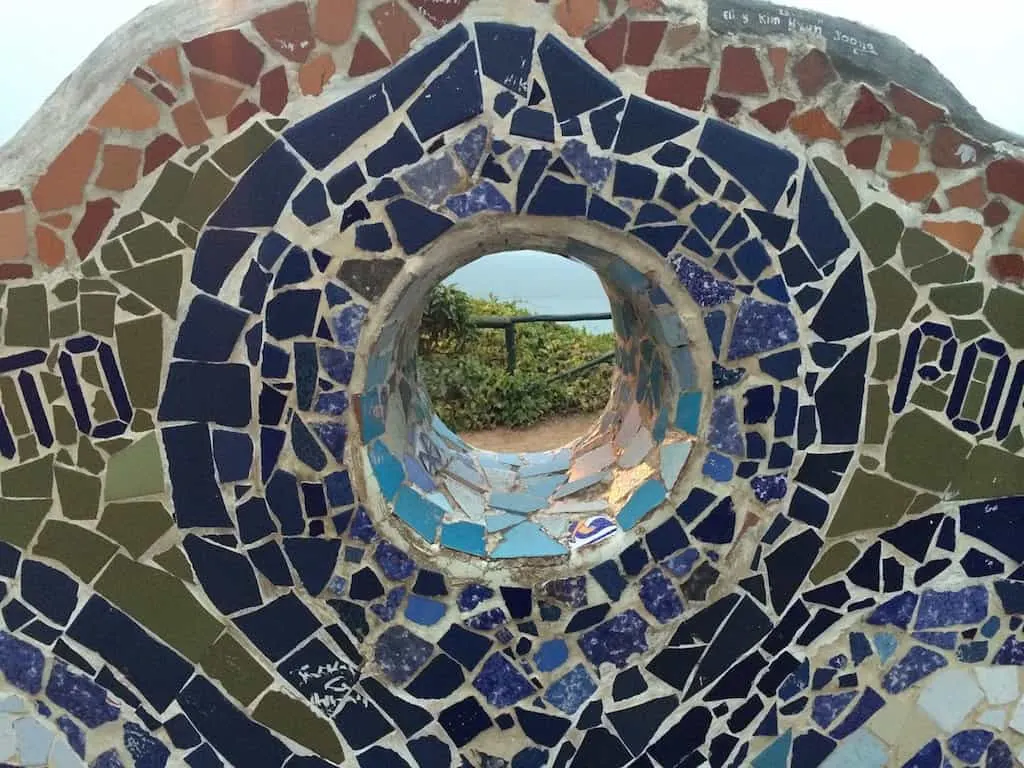 What to Pack for Lima
When you start to come up with a list of things to pack, then you know that an exciting trip must await you. Before you head on a stupefying trip to Lima, there are some essentials you should pack and I have come up with a helpful list.
Passport- Make sure your passport is valid for at least 6 months before your return (not departure) date.
Important documents, money and credit cards
Clothing- Casual wear, leggings, shorts, t-shirts, bathing suits, light jacket, and hats
Shoes- Comfortable sneakers, sandals, heels (or casual dress shoes for men)
Medications, sunscreen, toiletries
Electronics- phone, charger, camera, batteries, voltage converter, external battery
What to do in Lima, Peru
#1 Visit the Cercado de Lima
The best way to start your day is in the Cercado de Lima – The city's historic center, where the Spanish conquistador, Franciso Pizarro founded Lima in 1535 shortly after toppling the Incan Empire.
#2 Visit San Martin Square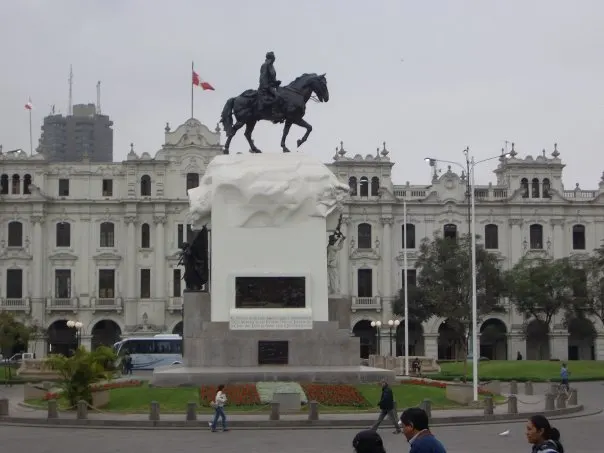 Another thing to do in Lima is to visit San Martin Square. It is ringed by white colonial-style buildings and anchored by another statue: General José de San Martín, who liberated Peru from Spain in 1821 less than 300 years later. Here you will see the features of the colonial period with Moorish roots that helped make the Cercado de Lima a UNESCO World Heritage site in 1988.
#3 Check out the Balconies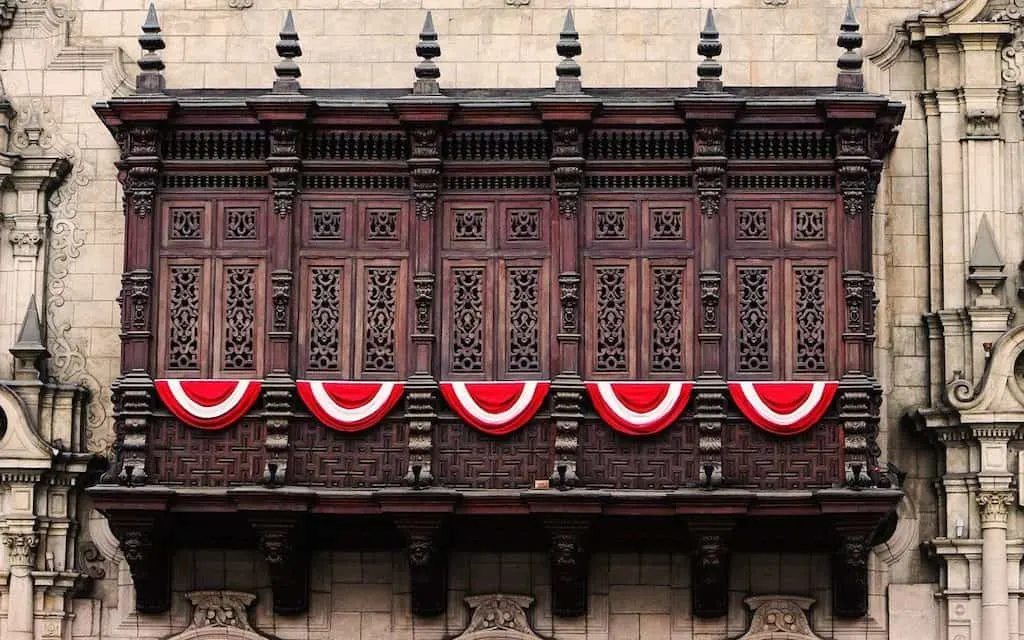 Be sure and look up at the wooden balconies, meant to allow women of Lima society to look out on the street without being seen. Between 1996 and 2002, Lima had an "Adopt a Balcony" program aimed at restoring over 1000 balconies in the colonial districts. During these crucial years, an array of beautiful and original balconies were built.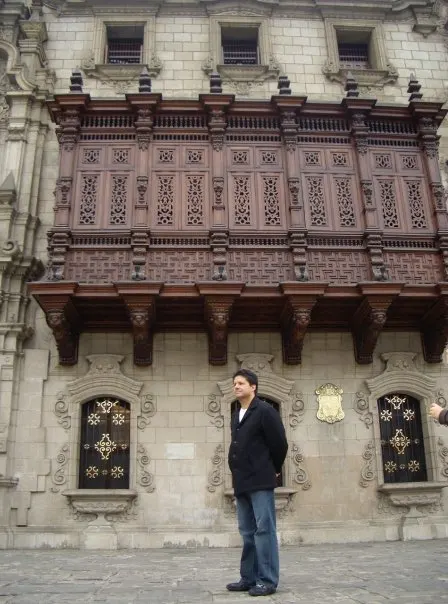 #4 Visit Plaza de Armas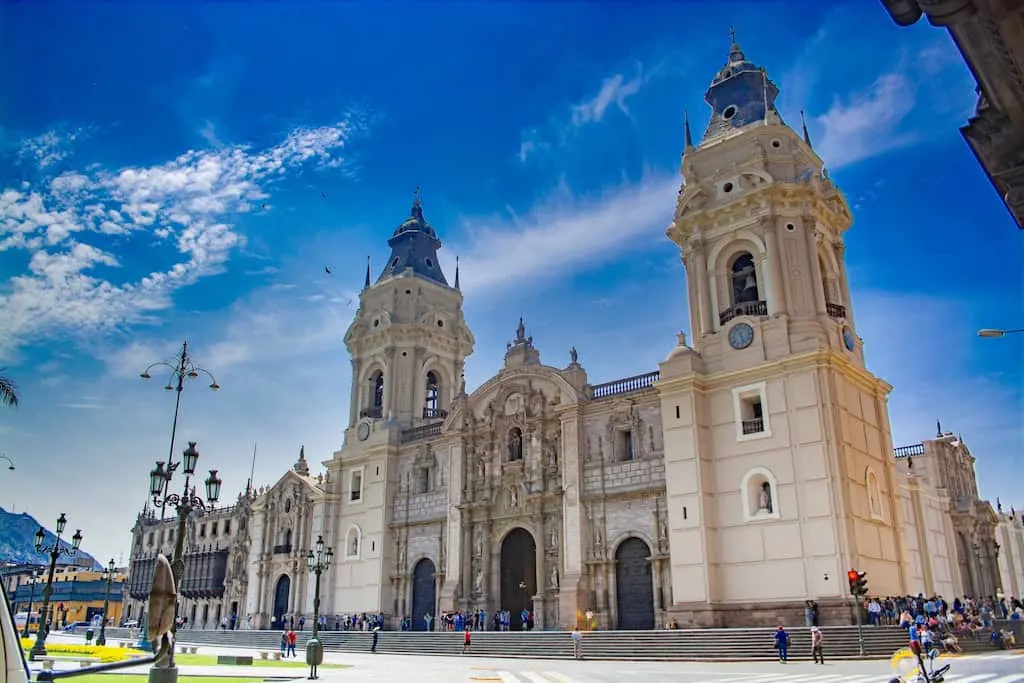 In the heart of Lima, this is where you will find the Cathedral, the Presidential Palace, and governmental buildings. It is noted that this Plaza is where Franciso Pizzaro physically founded the city.
#5 Tour the Plaza and its Fountain
The Plaza also has a 358-year-old fountain, which the government fills full of Pisco on Peru's Independence Day. Pisco is the national drink of Peru. These people love to celebrate their independence by handing their flags and drinking their national drink.
#6 Monastery of San Francisco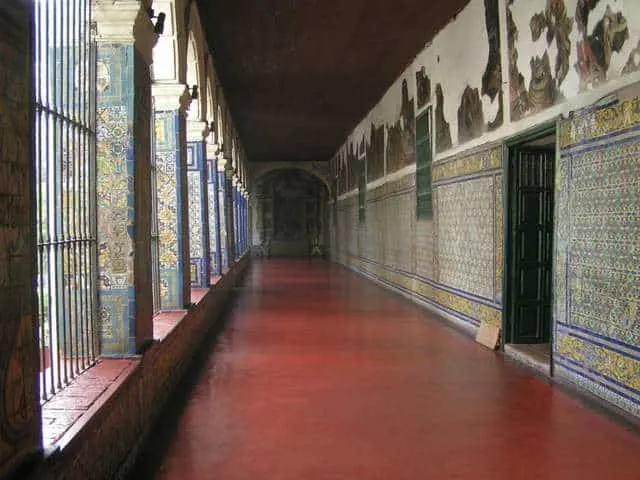 This monastery was built in 1774 and the catacombs under the church served as the burial place for more than 75,000 Peruvians. The display of bones and skulls throughout the dark tunnels is amazing. Kids and parents alike enjoy seeing the skulls and bones.
#7 Take a trip to Ancient Peru
Head back in time at the Museo Nacional de Arqueologia, Antropologia e Historia del Peru. It is here that you will find stone-carved artifacts and the sacred Raimondi Stele founded by Chavin de Huantar.
The Ancient Adobe-Brick Huaca Pucllana is a great spot to tour the historic part of Lima. This site was built during 300-700 AD and it'll leave you with great admiration for the ancient Lima culture
#8 Hang out in Miraflores
Miraflores is a wealthy suburb on the Pacific coast, to El Parque del Amour, dominated by El Beso. The statue, by Victor Delfin, is a Peruvian version of Rodin's famed Kiss Statue. Surrounding the statue are mosaic walls with phrases of love worked into the design. The park of love opened on Valentine's Day in 1993 and it is a great way to spend the afternoon overlooking the ocean and watching the gliders.
#9 Visit the Magic Fountain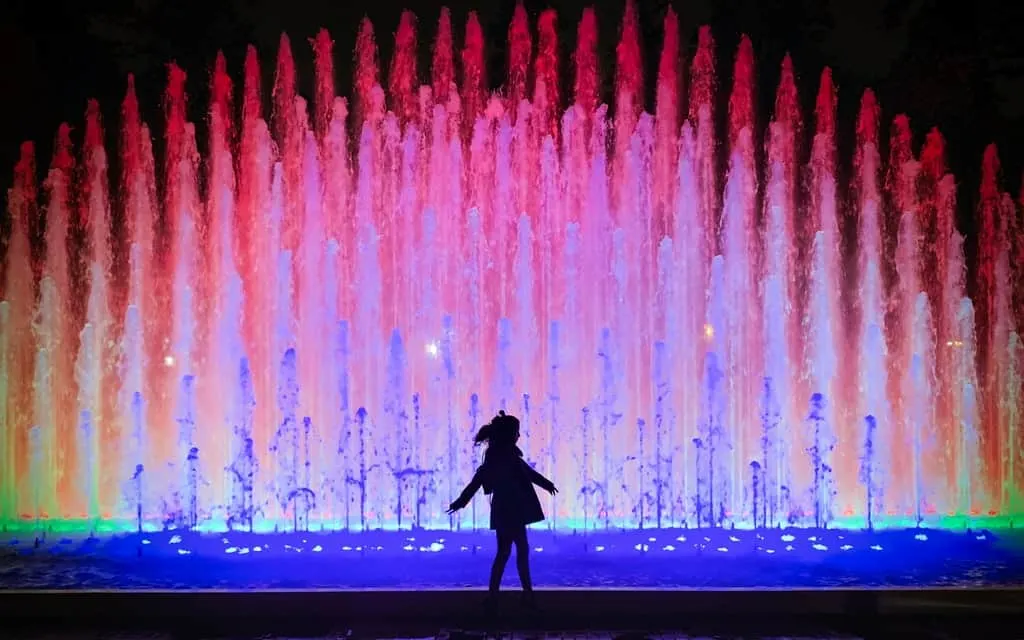 The Magic Fountains at the Parque de la Reserva has an amazing array of 13 types of fountains, ones you can walk through, with lights and music shows. The world's tallest fountain is there too! There is no doubt you will have a great time! I know we did when we went!
#10 Go Paragliding in Parque Raimondi
One of the most adventurous ways to explore the wonderful city of Lima, Peru is by paragliding. A great place to kick off your paragliding experience is at Parque Raimondi.
#11 Dance the Traditional Peña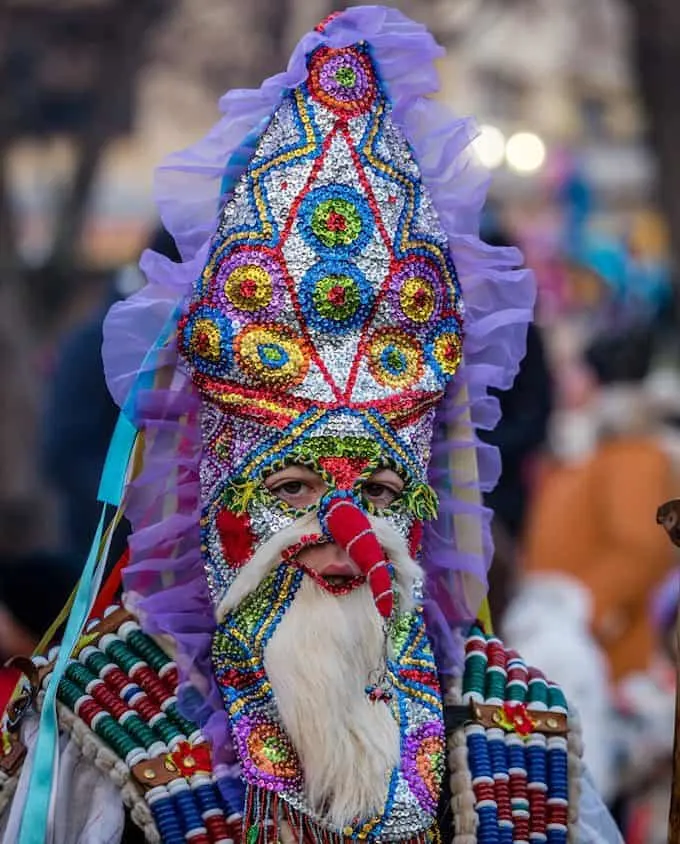 It's no every day that you are in Lima, Peru, so you must make the most of it and do as the Peruvians do. Book a table a La Candelaria on Friday or Saturday night and dance until your heart's content.
Must-Eat Restaurants in Lima
After all this sightseeing, let's take a break, dinner at El Kapallaq and Chef Cordero and then desert at La Rosa Nautica, just for the view!
Here are other Lima, Peru restaurants to leave your taste buds in awe!
OSSO Restaurant– Perfect place for meat lovers to enjoy chorizo and other top-notch meat dishes.
Siete Sopas– During the chill nights in Lima, locals like to head to this restaurant which features authentic Peruvian soups, such as Aguadito de Pollo and Sopra Criolla-Sopa a la Minuta.
Barrio– With two locations in San Isidro and Miraflores, you cannot go wrong by eating at this amazing spot.
Maria Almenara- If you thought Lima, Peru restaurants were amazing then you must not forget to try the dessert at Maria Almenara. The best dessert on the menu is the Bruselina de chocolate con fresas. YUMMY!
Best Beaches in Lima
You cannot visit Lima without having been to the beach at least once. Here a list of stunning Lima, Peru beaches.
San Bartolo Beach– The wonderful mix of ocean and city view from this beach is stunning. You can choose to spend the day at the San Bartolo Beach lounging by the water and then eat at one of the seaside restaurants.
Playa Costa Verde– If you are looking for a more secluded beach, then this is the spot to be. It is the perfect beach for surfers to ride the waves.
Punto Hermosa– If you want to get away from the busy city, then you should head to this beach, roughly 1-hour from Lima.
Asia- During the popular summer months, the rich and famous like to head to Asia for a luxurious beach getaway.
A satisfying trip to Lima is sure to include the things mentioned in this article. As you choose your next trip wisely, make sure that you make your trip to Lima, Peru is memorable. The stunning landmarks, restaurants, and culture of the Lima, Peru are sure to make your trip unforgettable.
Lima Fun Facts
In my opinion, it is interesting to learn fun facts before I visit a new place. Lima, Peru is a city full of history, culture, and class but also plenty of fun facts to get you pumped about visiting.
The Presidential Palace was built on top of a 2,000-year-old temple.
As a symbol of good luck for the New Year, people dress in all yellow outfits (including underwear) to celebrate New Year's Day.
The maximum stay with a tourist visa is 183 days per year, so don't violate this law (even though the overwhelming beauty of Lima might entice you to overstay your visit!).
Going out and having a drink with friends, literally means sharing a beer from the same cup.
The Parque Central de Miraflores has free public Wi-Fi.
Guinea pigs are not a friendly home pet, but a delicacy and cooked on very special occasions.
It never actually rains in Lima, except for the occasional drizzle. I found it to be a "dirty" city, and now I know why. No rain means nothing is ever washed or cleaned by the rain.