A journey to the United States is something that many individuals who do not reside in the country consider to be an opportunity of a lifetime and something that they have fantasized about experiencing for a long time. It is really different from any other place on earth; it is a large melting pot of many cultures, languages, things to do, things to see, and people from all walks of life.
On the other hand, this also means that it may be quite overpowering. Because there is so much to see and see, how can you be sure that you are making the most of your time in the nation, which is typically much shorter than you would like? In this article, we will help you to organize the ideal vacation to the United States.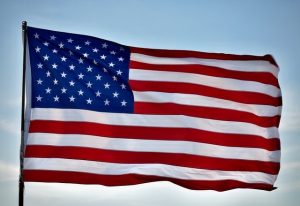 Check that you have all the necessary papers before you fly.
To enter the United States, a valid passport is required of absolutely every single tourist arriving from outside the country, irrespective of their age, citizenship, or nationality. You will be screened for this as part of the admission process the moment you get off the plane, and there is no room for negotiation in this regard. However, after then, the laws and criteria could be different for different people, and it all depends on where you are from and which nation your passport is valid.
If you are traveling from a country in the Western hemisphere, such as Canada, Mexico, the Caribbean, or Bermuda, you are required to have a valid passport regardless of the mode of transportation you choose: land, sea, or air. Additionally, you may be asked to present border crossing cards, a driver's license, a birth certificate, or a Trusted Traveler Program Card.
Participants in the Visa Waiver Program come from various foreign nations, some of which include Australia, the majority of the European countries, Singapore, and South Korea, amongst others. This implies that for a period of up to two years, they can enter the United States without needing to get a visa. They need to have a valid ESTA in order to enter the United States. The application process for this document is not too complicated; nonetheless, it is essential that you keep a watch on the ESTA status checker to verify that there are no problems that may cause you to be delayed.
When you have finished organizing all of the essential documents, you can finally start having some fun with the remaining steps of the planning process.
Create an itinerary for your trip
When you go to the United States, what are some things you want to make sure you do and see? If you are interested in exploring more than one region, there is an almost infinite number of paths that you might pursue. Here are some common routes that people who want to pack as much information into their day as they can take.
People who are interested in appreciating the vastness of the American West and its untamed natural beauty will find this itinerary to be excellent. It includes visits to national parks. Although it is at its peak during the warm summer months, this activity is enjoyable throughout the year. Look for things to do in Yosemite National Park. It is sweltering, it's rough, and it's out in the middle of nowhere, but the scenery is just breathtaking.
The Southwest Interior: This route takes you through some of the most alluring regions of the United States, including ones that are known as the birthplace of jazz and blues music as well as melting pots of many cultures and histories. Visit New Orleans, Mississippi, and Charleston while you are in the area.
Traveling across the United States from east to west via the legendary Route 66 is the quintessential American road adventure. It is highly recommended that you travel to New York City, Chicago, St. Louis, the Grand Canyon, Las Vegas, and Los Angeles. It is the ideal way to visit all of the locations that have been featured in the movies and that you want to experience for yourself.
The North East: This is the region to look into if you want to find wide open roads, peaceful areas, and some of the most breathtaking scenery that can be seen anywhere in the globe. This includes New York City, Boston, the White Mountains, and the District of Columbia.
Make your reservations for your lodging
This, of course, is dependent on where you want to stay, your available funds, and the activities that you have in mind for your vacation. If you are going on a road trip, you might stay in hostels, hotels, or even rent an RV for your accommodations along the way. Look into renting a vacation house or staying at an Air B n B if you want to spend the entirety of your trip in the same location. This will give you the feeling of being at home away from home.
Getting there and moving about are both included.
If you are camping, driving your own car or RV is the most convenient method to get around. If, on the other hand, you keep your belongings to a minimum and are willing to spend some time waiting about, traveling by bus or rail is an option worth seriously considering. Even if the buses do not always go to the most rural locations, you will often have very good access to public transportation in the larger cities and towns. Of course, there are exceptions to this rule.
Sort out your money
A road journey across the United States is certainly doable on a very limited budget, but you could find that your options are restricted as a result. It is in your best interest to make preparations as early as possible so that you have as much time as possible to save money and bring as much cash with you as you possibly can.
Do not give in to the temptation of charging it to a credit card and dealing with it at a later time; if you have trouble paying it back or get into other financial troubles as a result, it may taint some of the memories you have of that time. Nevertheless, there are things you can do to prepare for your vacation, such as minimizing frivolous expenditures and pleasures in the period leading up to it. Which of the following is more essential to you: a cup of coffee on the way to work every morning or the opportunity to go on the vacation of a lifetime?
What should I bring?
Again, this is something that is totally dependent on where you are going and what you want to do when you get there. There is a good chance that you will not need a sweater if you are going to be traveling to the Midwest, where the temperature may reach sweltering levels. If you plan on visiting New York in the month of December, you should bring a coat. A reliable and comfortable pair of shoes, as well as a safe and sound bag in which to store all of your necessities, are an absolute must. Do not forget to bring items like hats and sunglasses, along with any necessary prescriptions and a note from your doctor explaining why you need them.
Organizing a vacation to the United States of America may be a lot of fun. Do it in a timely manner to ensure that you have everything you require and time to conduct research and accumulate funds for the endeavor. Have fun!