Mexico has always been the go-to destination for tourists who want to enjoy the sun, sand, and sea. Aside from its gorgeous blue waters and beautiful beaches, the country is also known to host some of the best music festivals. In fact, many people travel here just to immerse themselves in the loud music and festive vibe. It doesn't matter if you are a free-spirited or intrepid traveler, or on your Spring Break. There are plenty of music festivals here to spend your money on.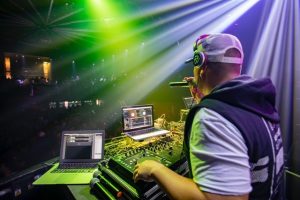 ---
Music Festivals in Mexico in 2022 & 2023
---
---
In fact, one of the best things that you will love about Mexico is that no matter the time of year, there is always an incredible music festival to go to. From the bustling Mexico City to Tulum jungle festivals, all the way to the white sand beaches of Cancun, you will not run out of music festivals to choose from.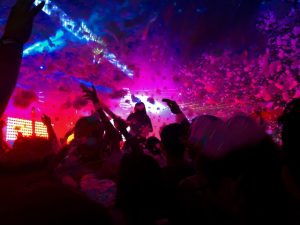 Best Music Festivals in Mexico You Don't Want to Miss
Music lovers will definitely enjoy their time in Mexico. With music festivals, happening left and right, spending your pesos will surely be worth it. However, which one should you go to? Here's a roundup of the music festivals that you can check out in Mexico.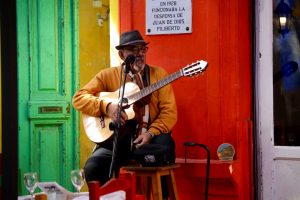 Cancun Music Festival
Cancun is one of the more popular destinations in Mexico. Yes, it does have gorgeous white sand beaches, but it is also well-known for its music festival. In fact, if you are a fan of Jazz, you should grab your ticket to the Cancun Jazz Festival this coming November. Among the names that will headline this festival are Lupe Fiasco, Robert Glasper, and Bilal. You can also listen to Esperanza Spalding, Kamasi Washington, and Chief Adjuah.
If you don't want to miss this important event, you can book a stay at the Moon Palace Resort. Aside from luxurious accommodations and 24 hours room service, you can also get into the Cancun Jazz Festival free of charge. Aside from that, there are other amenities available to you. Among these are their fitness center, free wi-fi, and pool parties to name a few.
Aside from that, Warren Hill is set to bring his Jazz Fest to different parts of Mexico. In fact, check their social media account for news about their Los Cabos Jazz Fest for October. And for next year, they have the Punta Cana Jazz Festival.
Inception Music Festival
Cancun is the most popular Spring Break destination in Mexico with good reason. Aside from its stunning beaches and amazing resorts, the nightlife here is quite impressive too. In 2013, StudentCity launched the Inception fest. This is 30 days and 30 nights of headlining talent that you will find among the hottest hotels and clubs in Cancun.
Cancun does have the best beaches in the country. In fact, they serve as the perfect backdrop for Inception Fest's day parties. Take note that Inception's Day Fest is not part of the Gold Pass or the Platinum Pass. On a good note, you can still attend the hottest parties by booking a stay at Oasis Cancun. Another option is the Mandala Beach Day Party. This is free for all StudentCity Travelers.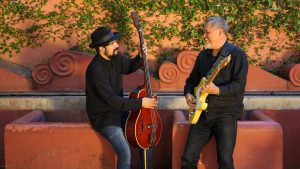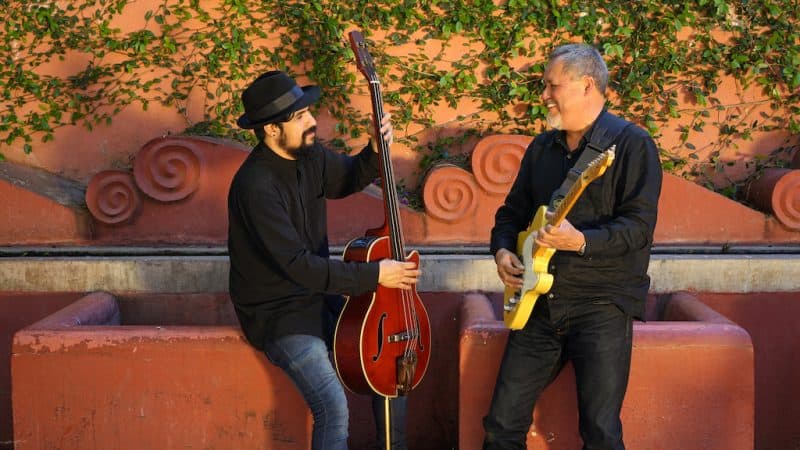 Meanwhile, Inception by Night began with Cancun's nightlife. In fact, this is when you will see most of the Inception's headliners perform. Prepare to be blown away by the lights and sounds in clubs and resorts in Cancun for this festival. Check out clubs like Dady'O, The City, and Mandala Beach Club. Guests will need to pay $280 for the Gold Pass and $340 for the Platinum Pass.
These passes come with access to open bars, express entries, as well as 4 to 7-night packages. It doesn't matter whether you want to attend the event on Monday or Tuesday nights, or some other days, you are sure to have tons of fun here.
Departure Playa del Carmen
Departure Festival may be relatively new on the scene, but it is bringing one of the best stacks of performers in Mexico. This event is spread over 5 days in one of the hottest destinations in the Riviera Maya. However, the show was canceled for this year, but it would have been a big hit. With more than 70 performers headlining the 5-day event, this was going to be an epic music festival in Playa del Carmen.
On a good note, this may not be the end of the Departure Festival. After all, there are tons of party-goers who will want to witness this event. Think immersive production, gourmet food, wellness, and meditation to name a few. For sure, they will be back soon enough to get the party going. After all, Cid Presents is eager to push through with the lineup that they have for the music festival here.
Sundream Tulum
There is no need to introduce Rufus Du Sol these days. After all, they have become one of the biggest electronic music groups today. Not only did they drop a huge album, but they were also performing live music last year. Aside from their sold-out shots at Red Rock in Los Angeles, they also performed in several music festivals across the US.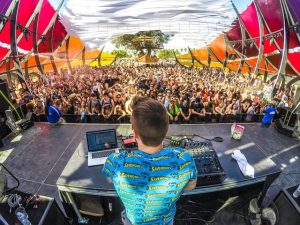 Today, Rufus Du Sol is taking it to a whole new level by launching a new festival experience. This time, it will be held at the Papaya Playa Project in Tulum. In fact, it doesn't come as a shock to hear that after announcing that they were selling tickets, they got sold out even before the day ended. They had to extend the festival for another two weekends!
For those who missed out on the festival, it was indeed an amazing event. Hopefully, they will make this a yearly festival. After all, not only is Papaya Playa an amazing destination, one of the best electronic bands will be headlining it.
Day Zero Festival
Day Zero is a cosmic fusion of ancient tradition as well as forward-thinking electronic music. Launched in 2012, the result was six sessions of sonic wonder. In addition, travelers from across the globe converged to witness this spectacular musical event. In fact, this festival revolves around the scion of Damian Lazarus. This ritualistic gathering happens within the heart of the jungle in Tulum where live acts and exciting selectors perform throughout the night.
The musical voyages happening in the heart of the jungle carry party-goers into their own frenzied dance from morning until night. In fact, it is Damian's impressive sonic curation that transforms the jungle into a party place that everyone is sure to enjoy. Although they haven't shared any updates on when their epic music festival will take place, they will surely come back soon enough in the jungles of Mexico where their fans await.
Holy Ship! Wrecked
EDM fans in North America should rejoice since Holy Ship is where the best EDM party is happening. In fact, Holy Ship doesn't need any introduction since they are one of the most popular EDM cruise festivals in Mexico. The "ShipFam" is this loud and proud group of amazing people who often go to Florida for 3 to 4 days of a boat party. Aside from that, they also host meet-ups in music festivals where they make a splash.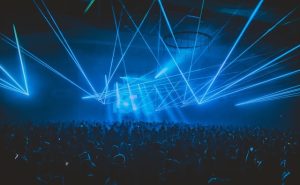 Although Holy Ship has not been sailing recently, the ShipFam continues to meet at all-inclusive parties. In fact, they did this in Mexico in 2021. They hosted this event in the Dominican Republic the previous year. With its star-studded lineup, amazing atmosphere, and luxury accommodations, this was a huge event that travelers enjoyed.
The ShipFam held its annual celebration at the Hard Rock Hotel. It was not surprising that tickets were sold out quickly. Those who were lucky enough to grab a ticket to the event could not help but gush about the amazing experience that they had. If they do decide to come back to Mexico, this is one event that you don't want to miss.
EDC Mexico
There is no doubt that the Electric Daisy Carnival in Las Vegas was one of the biggest rave events in the world. In fact, it shouldn't come as a surprise that they have taken their festivities abroad. Insomniac Events has made a name for themselves for throwing some of the most spectacular festivals. That is why their EDC Mexico is one event that you don't want to miss. After all, what makes their festivals memorable is their company values.
According to Insomniac Events, their values represent the cornerstone of their culture. Aside from their rich history, they are also future-oriented. And because of this, every decision that they make come from the principles that drive them. This is why it is not surprising that they treat their guests with some of the most unforgettable experiences.
The best part is that they are striving to make all of their musical events safe for everyone. Their community is all about unity. This means that everyone is welcome to take part in the festivities. From the way they design their stages to the art, guests will be treated to sensory delights. In fact, they do not follow any trends, but they create a whole new culture for others to follow. The event will be held next year in February at the Autódromo Hermanos Rodríguez in Mexico City.
Dance with Me Festival
Music is at the core of everyone's being. In fact, music has been around for centuries. This is what the Dance with Me Festival is all about. Art With Me launched the Dance With Me Festival back in April with the goal of harnessing the power of music. This event celebrates diverse cultures while embracing the beauty of nature. The end result is a festival that promises a mesmerizing experience.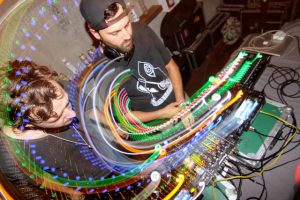 In fact, the stunning Ahau Hotel and the gorgeous Caribbean Sea served as the perfect backdrop for this festival. With world-class performances and special guests who connect people throughout the event. Although this event has already passed, you can keep an eye on their next festival. After all, this is where art sound and party go along together.
Corona Capital Guadalajara
Corona Capital has grown along with the public. They have gathered a meeting place for emerging talents as well as those who are at the peak of their success. And after eight editions in Mexico City, Corona Capital has already expanded to Guadalajara.
In fact, they brought up a huge line of massive names for their two-day festival. Among these were Blondie, The Strokes, Kings of Leon, and Death Cab for Cutie. Of course, these were not the only bands who headlined the festival last May.
Vive Latino
If you are looking for an unforgettable experience, this is probably it. The huge line-up is completely stacked! It's not hard to imagine how amazing the production and the atmosphere will be. Just imagine, more than 80,000 music lovers swarm the festival each day. All that clapping, dancing, singing, and rocking to the beats are part of the festive air here.
In fact, legendary international bands headline this event while upcoming artists from Latin America are also part of the line-up. Although they haven't made any announcement yet as to when they will host the event, you should keep your eyes peeled for this festivity.
Zamna Tulum Festival
The name Zamna is quite powerful as it is one of the most important names in the Mayan culture. After he founded and established Chichen Itza, he declared himself the son of Hunab Ku, the only god. Today, Zamna represents the best of both worlds. It boasts of the beauty of the jungle and at the same time, provides modern amenities to its guests.
Zamna Festival happens every weekend of April 2022 and from December to January 2022/2023. If you prefer house and techno sounds then this is the place to be. In fact, there is no better festival to go to than the one in Tulum. After all, this is the ultimate music festival in Tulum and for sure, next year is going to be huge.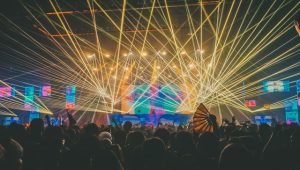 This festival is known for bringing top-notch artists across the globe. In fact, they collaborate with renowned artists like Circoloco, Afterlife, as well as Renaissance. On top of that, you should expect impressive light and sound productions and amazing performers. If you are looking for a fun party that will last until the early morning, this is it!
Ultra Music Festival Mexico
Meanwhile, Ultra Music Festival first launched back in 1999 in Miami. Today, it has expanded its reach to several international destinations across the globe. In fact, Ultra Mexico is planning a 2-day electronic event for those who love EDM. They will be bringing in the best international EDM DJs to headline the event. Aside from that, they will surely put out all the stops for the stage design and production too.
Although the festival is going to be held in October of this year, there is no exact date as of yet. On a good note, it will be done in Mexico City. It seems that we will be waiting for an additional announcement from Ultra Music.
Cancun Music Week
With the Coronavirus putting a halt to our way of life for the past two years, it is time to plan for the future. In fact, Cancun Music Week is changing the way how music festivals are done by spearheading a five-day event full of fun and music. Held last April, CMW presented a specially curated music program that empowers electronic music.
This music week comes with live seminars, keynotes, workshops, and more. Professionals and upcoming artists will want to take part in this music week. After all, this is the perfect time to learn more about the tools of the trade.
If you want to participate in Cancun Music Week, you should book a stay at the Riviera Cancun Resort & Spa. Not only will you get the chance to indulge in luxury, but you will be able to connect with like-minded individuals too. This is a great opportunity for creatives to band together in one of the premier resorts in Cancun.
Paradise Blue Festival
Another music festival that you should look into is the Paradise Blue Festival. If this is your first time joining music fests in the country, then you should look for available packages. This usually ties-in hotel accommodation with access to the ongoing festival. Their current package contains a three-day all-inclusive package either in Paradise Blue or the Marriott Hotel.
Aside from that, guests will have access to the three stages on the property too. Also, you will be treated to some of the best performers who were chosen by Excision. If you book their festival package, it includes a room, food, and drinks. As well as all music events happening during that time.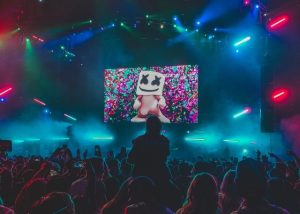 In addition, you will also have transport available to you that will take you to and from the airport. The package pricing will vary depending on the add-ons. However, tickets for the festival are already sold out. They do have a waiting list in case there is a chance to get a spot at the festival.
Aside from the music, guests can also take advantage of the excursions offered in the resort. Among these are catamaran expeditions, visiting cenotes, parasailing, and more. Enjoy the sun-soaked beaches and crystal clear waters here while waiting for the festival to start.
J Balvin Neon Cancun
Thanks to the global success of J Balvin Neon, Pollen announced that the next leg will be held in Cancun. It is going to be a four-day event where guests can enjoy more than the music. In fact, fans will be able to go to pool parties, club events, and more. Aside from the performers curated by Balvin himself, he also gets to perform too. Everything is going to be done in Cancun. Mexico where the party starts.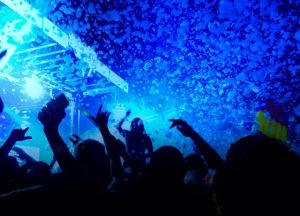 Balvin's Neon Cancun follows the trail of his three sold-out tours in the US. Now, he is bringing live music to the main stage of Cancun. As he continues to expand his tours, more countries will experience the festive vibe that he brings to the table.
In fact, the J Balvin Neon Experience comes with special performances from his favorite acts. This includes his top performers from the Latin music scene. Among these are Farruko, Rauw Alejandro, and El Alfa. For sure, you will be swaying your hips and clapping your hands to the beat of the music that these performers bring to the event.
Balvin definitely needs no introduction since he has several awards to his name to prove his mettle. In fact, among the accolades and awards, he brought home are five Billboard Latin music awards and four Latin Grammy Awards. Thanks to his NEON brand, he is conquering other countries too.
If you want to join the festivities, you will want to check the packages for this event. Each package comes with hotel accommodation, food, drinks, and an all-access pass to the main event. You will need to book early since these packages often fly off the shelves.
Cancun's Ibiza Spirit
With the beautiful island of Ibiza gearing up once more to welcome guests, there is a music festival happening there too. In fact, the Ibiza Spirit is where all the action is happening in terms of a music fest. The festival will be headlined by known names like Martin Garrix, David Guetta, and more. Also, performers like Black Coffee, Solado, and Camelphat are part of the lineup at the music festival.
Of course, there is more to the Ibiza Spirit than its amazing lineup. In fact, there are nightclubs that are accessible to guests too. Among these are O Beach Ibiza and Amnesia. With more than fifty artists gathering at this music festival, it is not hard to understand why many people flock here for days and nights of all-night partying.
Ember Shores
Disco Donnie Presents, ILLENIUM, and Feyline present the return of "Ember Shores". This festival is going to happen at the Paradise Blue Resort and the Fiesta Americana Condesa in December. Those who happened to join the early festival will be given a chance to grab their tickets at the lowest price possible.
Ember Shores is an intimate experience ideal for guests 18 years and above. Tourists from all over the world can come and gather here to witness the festive delights this event brings. Ever since the show wrapped up last year, everyone was talking about its next installment. Their next performance is going to be bigger and better for sure!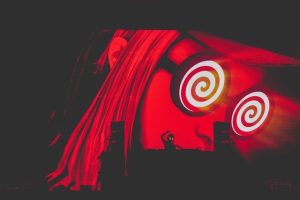 ILLENIUM will be performing on three different stages throughout the festival so everyone can get the chance to see them up close. Aside from that, there will be other artists and performers joining them on stage too. This is going to be one of the biggest and most exciting events that music lovers will witness in Mexico.
In fact, you can book a package that costs less than $1,000. This includes hotel accommodations in either of the hotels listed. Aside from that, you will have inclusive access to food and drinks plus a pass for the music festival. You can also have add-ons to your package if you wish to explore the surrounding area. As you can see, you will be getting more out of your package for Ember Shores.
Carnaval is a five-day celebration that leads up to one of the religious holidays celebrated in the country which is Ash Wednesday. They celebrate it with feasting, dancing, and plenty of music too. Aside from that, think of more flamboyant outfits and bombastic parades coming down the streets of Mexico.
Mazatlan is where religious events are big. In fact, the city spends an entire year planning for it. This way, they will be able to provide locals and tourists alike with a celebration they will not soon forget. That said, expect that there will be music performances as part of the daily activities during this festival.
Sun Soaked Event
Fans of dance music will soon rejoice as the Sun Soaked Event is brewing. Scheduled for December this year, this event is set to bring the festival to Paradisus and Fiesta Americana Resorts. In fact, this event is a collaboration of big names in the music industry like Kaskade, Excision, and ILLENIUM.
According to their press release, this is the perfect trinity of sun, sand, and water. Add music to the scene and the whole music festival experience will be one of a kind. In fact, most people will feel better than normal although there is no scientific fact behind this. It is the overall festive mood that this event is going to deliver for sure.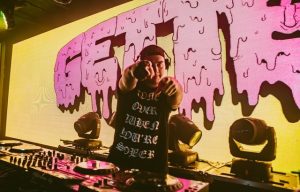 Sun Soaked will be held in Cancun where the organizers plan on stretching the event to a few more days. This way, there is a good chance that more guests will get to experience this spectacular event of artists from all over the world.
And just like with any packages offered for music festivals in Baja California, expect to find one for this event too. In fact, you will spend less than a thousand dollars for a package containing a three days and night's stay in one of the two hotels mentioned above. Also, you will have an all-access pass to their food and drinks. The best part is that you will have complete access to all the events in Sun Soaked too.
Arena Festival
Mexico is definitely a music festival world it is impossible to miss one of their musical gatherings here. In fact, one of them is Arena Festival which is the biggest gay dance party that you will find in the country. From spectacular venues like Tulum and Cozumel to hot DJs, you will be impressed with the festive atmosphere here. This event is already entering its 7th year which means that there is more to expect from it each year.
This is one of the best events that you can experience in the Caribbean. With an impressive lineup of artists and a spectacular atmosphere, this is one event that you should keep an eye out for.
Palm Trees Music Festival
The Palm Tree Music Festival Getaway will happen in Cabo San Lucas. In fact, this is going to be a part party and part luxury that you don't want to miss. This all-inclusive event offers more than just a great lineup of performers. It also includes whale watching, a round of golf, and volleyball matches too. Aside from that, there is an impressive lineup of DJs too like Nora en Pure, Sam Feldt, Loud Luxury, and SOFI TUKKER.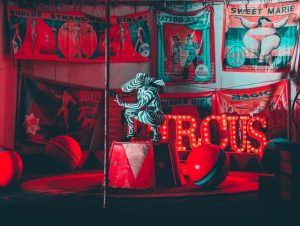 Time to book your tickets for this music festival. In fact, you can even choose to have more add-ons to it if you want to extend your stay. If you want, you can upgrade your package to VIP for more access to amenities and events. This is going to be one wicked party that you will definitely enjoy being in.
Strings & Sol
Meanwhile, Strings & Sol is the perfect event for bluegrass performers. Set in Puerto Morelos, this music festival will bring the best artists to perform on different stages. Among these are the poolside gazebo, open air palapa, and the beach main stage for that matter. This is one concert that you will surely enjoy especially with a drink or two in hand. Guests who want to be part of this iconic event can stay at the Dreams Sapphire Resort. This is a special location for many as it is one of the best all-inclusive hotels in the area.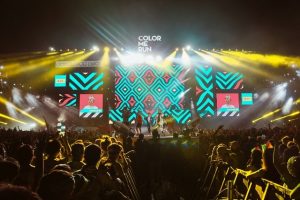 Wrap Up
Mexico will always be a special location for many artists. In fact, you should check their website if they have any new events coming up. For sure, they will have something that will suit your preferences. In fact, if the list of music festivals mentioned above is any indication, this country is definitely where the party is happening.
It doesn't matter whether you are into EDM, blues, jazz, and whatnot. There is always something to enjoy here. In fact, it would be better if you check any details from music festival organizers if there is anything new on their calendar. This way, you will be able to plan your trip here accordingly. Believe me when I say that the music festivals here are one of the best there are.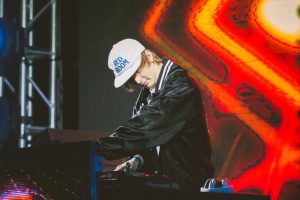 In fact, if their music festival packages are any indication, you will find that they plan on making your stay here more enjoyable. Read their purchase policy to know what amenities are part of the deal. Aside from hotel accommodations, guests will also have access to food, and drinks. As well as the main events. In addition, there are add-ons that you can take advantage of too. Think excursions and expeditions around Mexico. How cool is that?
The good news is that all packages offered have a privacy policy. This means that you can book your trip in advance without worrying about your personal information being divulged. Once you are done with the music festivals in North America, you can follow your favorite artists as they tour South America.