Just a few miles off the coast of Mexico lies the island of Cozumel. Known for its picturesque beaches by the Caribbean Sea, this island is one of the best dive spots in the country. Aside from that, Cozumel is also becoming a favorite destination for its authentic Mexican cuisine. In fact, no trip to this quaint little island will be complete without searching for the best restaurants.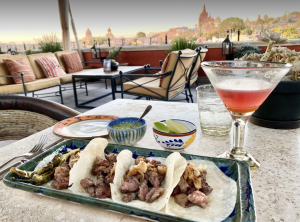 ---
The BEST Tacos in Cozumel
(Updated May 2022)
---
---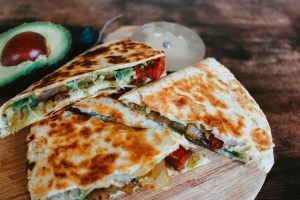 Cozumel has a lot to offer in terms of authentic Mexican food that you will not run out of options. From taquerias to seafood restaurants, you are sure to find a place to satisfy your hunger. Aside from that, there are restaurants that serve dishes with Mexican, Italian, as well as American influences. This led to a diverse selection of delicious food that you don't want to miss.
You should make it a point to include where to eat in your Cozumel itinerary. After all, no trip to this island will be complete without sampling their local dishes. And if you are wondering where to eat, this post should be able to help you.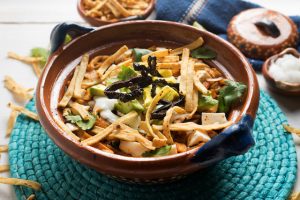 Where to Find Great Tacos in Cozumel
There is no doubt that Mexico is a haven for foodies. In fact, if you want to taste authentic tacos, there is no better place than Mexico City. Aside from that, each region in Mexico has its own take on this traditional food. Even in Cozumel, you don't want to miss trying their tacos here because they do pack a punch. You will have a field day exploring the different tacos served here. Fortunately, there are several places where you can find great tacos to dine on.
Diego's Tacos
The first taco shop that you'll most likely head to is Diego's Tacos. After all, it lies just across the street from the airport. If this is your first time visiting the island, you should treat yourself to delicious tacos right from the start! One of their popular fares is the fish tacos which get sold out real quick. In fact, it will be tough to find another taco shop that sells fish tacos like them. They prepare their island fish tacos west Baja-style packed with breaded or grilled fish.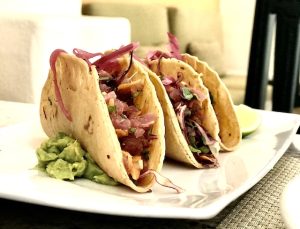 In addition, they serve their tacos with amazing salsas that range from mild to extremely spicy. What's interesting about Diego's is that it is not your typical restaurant. In fact, it is a small taco stand with a covered outdoor sitting with plastic chairs and tables. Aside from that, they sell their tacos at reasonable prices. If you are looking for affordable eats, this should definitely belong to your list. For sure, you will find yourself coming back here for more of their tacos.
Mister Taco
Since you are in Mexico, it is always a good idea to try tacos al pastor. The locals use specially prepared pork for this dish. They cook it vertically on a spit over an open flame just like what they do in the Middle East. You might be surprised to learn that it was the Lebanese immigrants who invented this way of cooking. Afterward, the local shepherds used the same cooking techniques when they were out in the country hence the name al pastor or shepherd's style.
As you walk around San Miguel in Cozumel, you are sure to find these large spits containing huge chunks of meat in front of taco joints. In fact, the same goes true when you visit Mister Taco! Locals and tourists alike are saying that Mister Taco has the best tacos al pastor. Others say that it is El Pique. Either way, isn't it better to try these two out?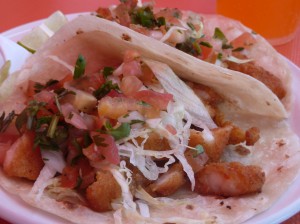 If you are looking for an authentic Mexican taco, this is it. Not only are their tacos packed with meat, but they also top them with fresh ingredients too. You know that Mister Taco is a local favorite by the long lines in front of it. In addition, they are open until late at night. This means that if you are jonesing for some tacos, you know where to find them. Just don't expect anything fancy with this taco store. Instead, expect that your craving for delicious tacos will be satisfied here.
El Pique
Another spot where you can enjoy authentic tacos is El Pique. It lies in the heart of Cozumel's city center making it accessible for everyone. Although the building is not fancy, it does have an outdoor dining area. But really, your goal when visiting El Pique is the food that they serve. Their tacos are fresh, juicy, and perfectly grilled too.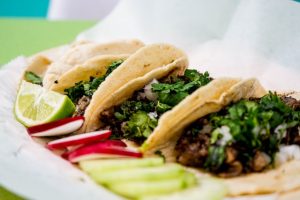 Among the options available in this store are al pastor tacos, chorizo, beef loin, chicken, and tripe to name a few. You can top them with onions, cheese, cilantro, or lime if you are looking for something light.
Aside from that, El Pique has more food listed on its menu. They also serve frijoles, fajitas, and even gringas. Meanwhile, their drink menu is not that extensive, but having a cold beer along with their mouthwatering tacos is just perfect. This is a great shop to enjoy some downtime in Cozumel.
El Pezcozon
Seafood lovers should make haste to visit El Pezcozon. After all, they serve fresh seafood here in true Cozumeleno style. In fact, the dishes that they serve here come from family recipes which makes it quite unique. This is a local restaurant that only a handful of tourists know of. This is why, if you are eager to sample the best seafood in Cozumel, this is it.
If you are planning on visiting this restaurant soon, do it early in the afternoon. This way, you are sure to have the freshest catch of the day. You can drop by this store from Tuesday to Sunday from 11 am up to 6 pm. Also, if you fancy eating some octopus or are willing to sample one, do try their Minerva. You will love digging into this dish made from their freshest catch.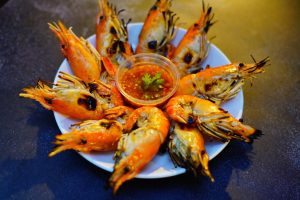 Although their location is out of the way just a little bit, it is definitely worth the trip. It is just a short taxi ride to El Pezcozon. In fact, you should tell them to bring you to this restaurant. They will know where to bring you since this is a favorite spot by the locals. It is a great place to experience authentic local culture. Getting here will only take 10 minutes by car outside of the city center. For sure, you will love sampling their dishes made from the freshest catch from the sea.
Rock n Java
Meanwhile, Rock n Java is one of the best places to have your breakfast. Just a short walk from the Cozumel Pier, this is the perfect place to get your pick-me-up in the morning. They have an extensive list of breakfast menu options. Among these are mixed omelets, Belgian waffles, as well as croissants. You should also try their French Toast too which is great with their coffee. On the other hand, if you prefer the local flavor, you should try their huevos rancheros and enfrijoladas.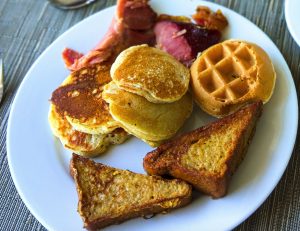 The good news is that, although breakfast is their house specialty, the store is open until dinner. They even have vegetarian options too if you are looking for something healthy. You should try their veggie wraps, black bean tacos, and veggie burgers to name a few. This is actually a great spot if you are looking for good food to help fuel you for the day. The best part is that they have free wi-fi too.
Restaurante El Palomar Cozumel
Considered one of the top restaurants in Cozumel, Restaurante El Palomar is a great addition to your list. It is chic and romantic, and it lies within a historic house on Main Street. In fact, you will have some amazing views of the water from their outdoor dining area. It is an upscale restaurant near the waters as is evident from its stylish decor. Fortunately, the food that they serve here is amazing and worth the price too.
You will not go wrong with anything that you order here because they are simply delicious. However, if you are wondering where to begin, you should start with their pork belly taco. Aside from that, you should also order their rosemary chicken, sofrito de pulpo, or their lobster naan. If you love cocktails, you will enjoy trying their unique list of drinks. In fact, you should try their spicy mezcal because it really hits the spot! A mixologist will prepare your drink at the bar to pair with your food.
El Sazon Del Camaron
Meanwhile, El Sazon Del Camaron, or "The Seasoning of the Shrimp", is a popular restaurant among the locals. This is not surprising since they serve delicious seafood all the time. Aside from that, you should try their tacos and tortas that come with breaded or grilled shrimp, octopus, fish, and others. Also, try their ceviche where they make use of a secret marinade.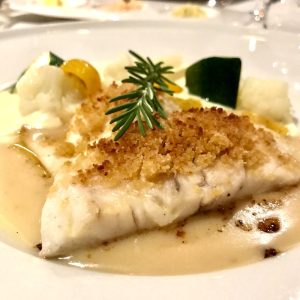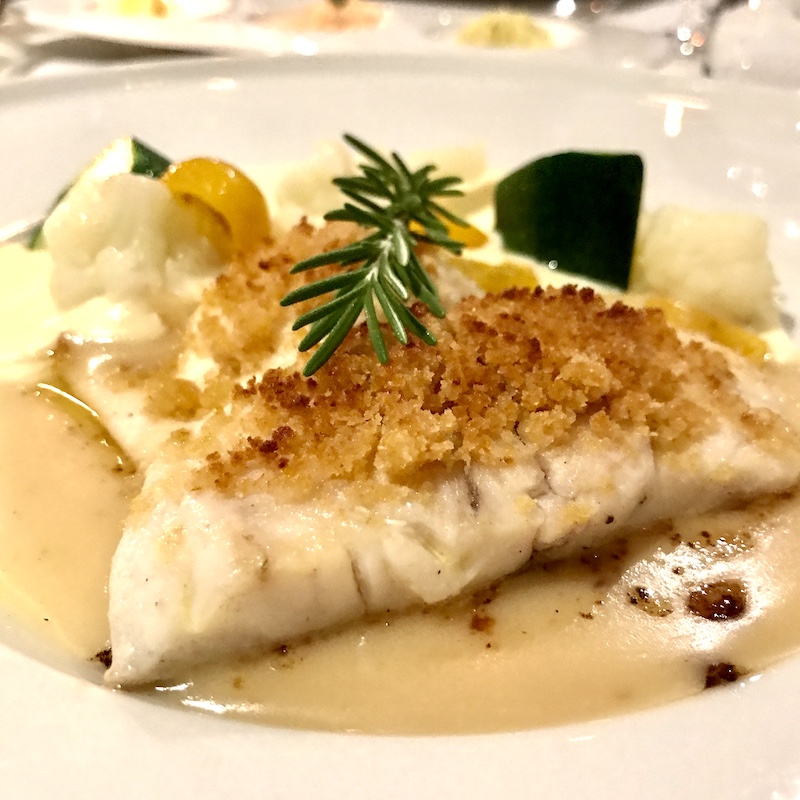 You can come here early in the day or have some of their food later in the day. Their restaurant is open from 8 in the morning until 3 in the afternoon. On Sundays, they open earlier at 7. It is a bit out of the way, however, but searching for it is going to be worth it. After all, their tacos are overflowing with fresh fish and other seafood. You will definitely enjoy every bite of your taco, especially their shrimp tacos.
Sereno Rooftop
If you are looking for a different experience when it comes to tacos, then head to Sereno Rooftop. This is an upscale rooftop restaurant that gives you some great views of the sea. Although it is a new addition to the food scene in Cozumel, it quickly became a favorite hangout among the locals and ex-pats.
As you go over their menu, you will find some mouthwatering dishes to choose from. However, you should try their brisket tacos here which is their specialty. In fact, this should be the reason why you are heading to this roof terrace. The restaurant lies south of Villa Blanca Hotel. You will need to enter the Albatross Hotel and go up the stairs to reach it. Once there, find yourself a nice spot to sit and dine while enjoying the stunning views of the ocean.
Bebamus
One of the local restaurants that serve amazing tacos is Bebamus. In fact, you should try their birria tacos! This is a good example of traditional tacos that you are sure to enjoy. They make it using braised meat cooked slowly for hours. Aside from that, they season it with ancho chiles, salt, and garlic. They will serve it in a warm stew-like bowl with homemade corn tortillas. This way, you can experience making your own tacos.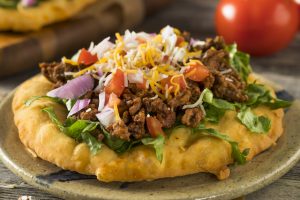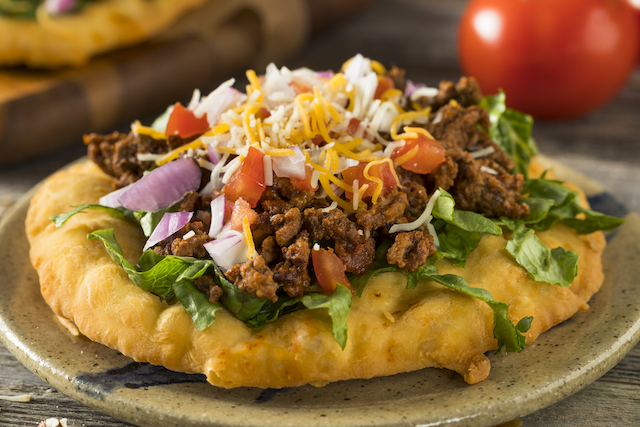 Once you bite into your taco, you will enjoy the soft meat that melts in your mouth. For sure, you will be adding more to your order once you taste it. You will find this new spot downtown on 5th Avenue and Calle 3. Their restaurant boasts a lovely interior courtyard where you can dine in. In addition, they provide friendly service as well as live bands to keep you entertained.
Los Otates
Meanwhile, Los Otates is one of the Mexican restaurants in Cozumel that serve traditional maize tortilla tacos. They even pack their tacos with delicious meat! This Mexican classic definitely hits the right spot in your tummy for a good price. What's interesting about this restaurant is that it is off the beaten path. It is in downtown Cozumel and a few blocks from the main square.
This is an open-air restaurant where you will be served by their friendly staff. Aside from their tacos, you can try their Gringa and fundido appetizer. The rest is up to you to explore. Although their staff does not speak English well, they are quite attentive to what you want which is a plus. Also, the street where the restaurant lies is quiet so you can enjoy your food in peace.
La Choza
If you are looking for great food from the Yucatan, there is no place to head out to except La Choza. For starters, their dishes combine European, Cuban, and New Orleans flavors which make them extra flavorful. In fact, this is what makes their food quite unique. Locals and frequent visitors are familiar with its original location. However, when one of their palapas burned down in their original location, they set up a new restaurant. This is where people flock to for good tacos.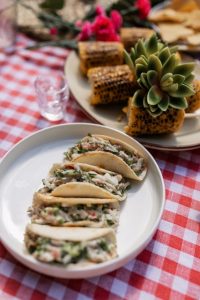 While you are here, you should try their cochinita pibil. This is a marinated pork dish that is quite famous not just in Cozumel but in Mexico. You can also for their salbutes which are soft-cooked tortillas with lettuce, turkey, tomato, and avocado on top. On the other hand, their Panuchos are these fried tortillas filled with black beans and topped with chicken or turkey, plus lettuce and avocado. In addition, they serve this dish with habanero chiles in solid or puree form together with corn tortillas.
Los Nopales
Los Nopales is one of the best-kept secrets by the locals. You might expect something fancy, but it is not. In fact, it gives off that charming local vibe to it. The place is clean and has that relaxing atmosphere that will make you want to stay for food longer. There are two rotisseries on the counter where they cut the meat from. It is nice to see how they prepare your order here.
Their al pastor dishes are superb and so are their fajitas. Aside from that, they also offer other traditional Mexican dishes like quesadillas and burritos. Apart from their meat tacos, they also have vegetarian options which are just great. You can pair your order with an ice-cold beer or bottled water if you prefer. Bring the whole family here to enjoy the best Mexican food. The best part is that their dishes come at affordable prices.
Three Amigos
If you are looking for a quick bite in the port area where the cruise ships are, you should head to Three Amigos. Set on the international pier, this is one friendly restaurant that deserves to be visited. As soon as you step inside, you will be greeted by their staff. The interior has a party vibe to it which is interesting. You will feel right at home for sure.
Aside from that, the Three Amigos is the perfect place to have authentic Mexican food. They serve tacos, burritos, and quesadillas among others. You can even order fresh guacamole too. If you are missing the food back home, you'll be happy to know that they also serve American cuisine. That's right! You can order some chicken wings and cheeseburgers too.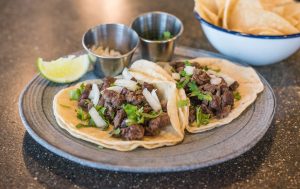 Did I mention that this restaurant has a party vibe to it? Well, aside from the great food here, their cocktails are worth trying out too. In fact, they are the stars in Three Amigos! You can pair your drinks with their tacos to fuel you for your island hopping trip. For sure, you will feel energized by the great food here.
La Candela
One of the best things about finding food in Cozumel is that are plenty of places to choose from. In fact, one of the good places to grab a bite to eat is La Candela. What makes this a great spot to eat is the fact that they serve traditional Mexican food. Aside from tacos, their chilaquiles and Cuban sandwich are worth trying out too. Try their daily specials which include soup, a drink, and an entree with sides for a good price.
Take note that they are open only from breakfast to lunch. In addition, they have an open-sided seating area with a terrace with a thatched roof at the back. If you are craving some comfort food, this is a good place to head to. Locals flock here during the day which is a good indication that the food here is amazing.
Ix Kool
One word that best describes this restaurant is "authentic". This is not surprising since they serve ancestral Mayan cuisine here. In fact, one of the top chefs of Quintana Roo runs the kitchen so expect delicious dishes right from the start. The open kitchen concept allows customers to see how the chef prepares the food. Her knowledge of ancient Mayan dishes delivers some of the best meals in Cozumel.
For starters, you should order their fresh guacamole. This is one dish that you should definitely try. Aside from that, you can also order their lime soup, cornbread, and cochinita pibil. You will find this hidden gem inside a shopping mall downtown in Cozumel. Walking here will take about 20 minutes, but it will be worth it once you taste their delicious dishes here.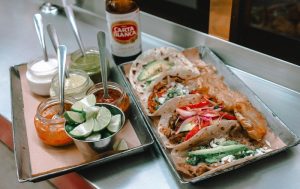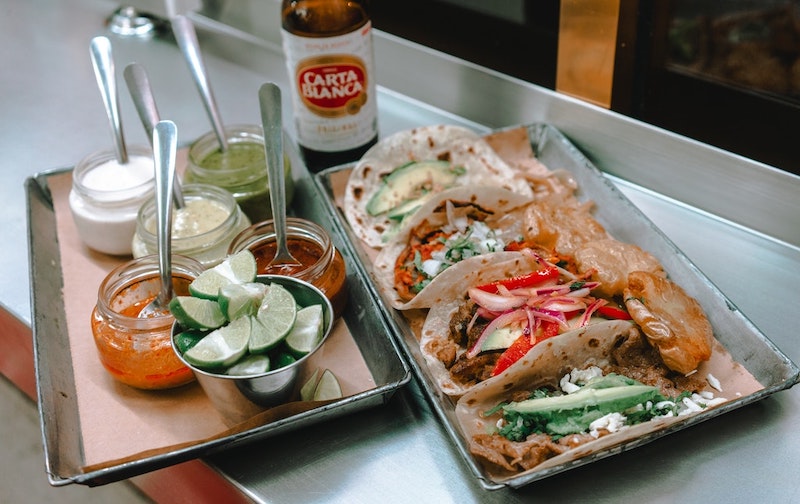 Best Restaurants to Dine in Cozumel
One of the favorite things that you can do in Cozumel is to sample their local cuisine. In fact, aside from their famous tacos, there are other dishes that you should try out too. Take a look at the restaurants below.
Buccanos at Night
If you are looking for a great place to celebrate a special occasion, this is it. This upscale establishment has amazing panoramic views of the ocean. In addition, they serve international meals as well as delicious cocktail drinks too. This restaurant lies north of the pier beside the Cozumel Country Club. Driving here will give you some amazing views of the ocean.
As you peruse their menu, you will find lobster nachos, grilled local Mayan octopus, and more. In addition, they serve Caribbean lobster tails, filet mignon, and seafood skewers. They also serve the best sushi on the island which is a delicious treat you don't want to miss.
K'Ooben Laab
Cozumel is well-known for its fresh seafood and mouthwatering traditional tacos. However, there are times when you just want to have a nice bowl of pasta. Well, you are in luck because K'Ooben Laab is the best Italian restaurant on the island. In fact, you choose what kind of pasta you want to have and the sauce to go with it and that's it! The best part is that they have great prices for their menu making it a nice spot to dine in.
Casa Denis
Meanwhile, Casa Denis has a lot to offer its guests. Aside from their friendly staff, they also serve quality Mexican food and drinks. One of the great things about this restaurant is that it is one of the first restaurants established on the island. In fact, the original owners are still running the store. You will definitely feel right at home with its charming atmosphere and delicious meals served here.
You will find Casa Denis just off from the main plaza. From their welcoming staff to fresh seafood, you will fall in love with the place for sure. In addition, you can hang out on their outdoor patio, listening to live music and sipping on your margarita. Among the highlights of this restaurant are the prawns, shrimp tacos, and coconut ice cream.
Guido's
Chef Yvonne Villiger brings her talent to Cozumel where she whips up some of the best Italian food on the island. From pasta to pizza to lasagna, everything that they whip up from the kitchen is just mouthwatering. Check their cocktail listing too as it is excellent. In fact, you should order a pitcher of sangria to go with your meal!
Right from the start, you'll love the cozy atmosphere of this restaurant. If you are planning to spend some time here, make your way to the back patio. You will be treated to a relaxing environment with lots of plants, trees, and romantic lighting too. This is definitely one of the best places that you should visit.
Lobster House
This family-owned restaurant has been on the island since the 1970s. It is not surprising why it is one of the famous eateries on Cozumel. In fact, one of the highlights of Lobster House is its open dining room under a thatched roof.
Aside from that, the restaurant built a name for itself by offering the freshest seafood available. They work closely with local fishermen to ensure that they have the freshest catch of the day. Of course, the main attraction here is the lobster, but there are more options to consider here as well. Don't forget to order their key lime pie for dessert because it is heavenly too.
La Cocay
Just north of the main square in Calle 8 lies La Cocay. This is a casual but sophisticated restaurant that is a favorite among the locals. With its beautifully decorated dining room and garden, you will feel right at home here. They serve salads with plenty of fruits, steaks, and pasta. In addition, they also have various seafood on their menu.
If you are dining here with a group of people, try their small plate serving. This way, you can try out their tapas which are one of the highlights. In addition, they offer reasonably priced wines that you can pair with their amazing food.
Casa Mission
While you are in Parque Benito Juarez, you might want to grab a bite to eat at Casa Mission. Step inside the restaurant and be transported into the past. It lies inside a hacienda where the past meets the present. The delicious Mexican food served here is worth the time spent here. Authentic Mexican delights await the more discerning guests in Casa Mission.
Regardless of whether you want to taste fajitas, seafood, or even their cordon bleu chicken, you will be spoiled for choices.
Punta Sur Cerveceria
Mexico is no stranger to alcoholic beverages. Aside from their tequila shots, their cocktails are great too. But what's refreshing to see is that there is a microbrewery on the island that specializes in craft beer. Punta Sur Cerveceria offers impressive brews like Mexi-Kolsch, grapefruit and peach IPA, and more.
Aside from their brewery, you can also grab some lunch or dinner here. Punta Sur specializes in lionfish which means that you should give it a try. Lionfish is one of the invasive species in the area which means that you are doing your part in reducing their numbers. You can also order empanadas, salads, and pizzas too.
La Perlita
If you still can't get enough of the seafood in Cozumel, La Perlita is a good choice. It lies within a quiet residential neighborhood which is just a short drive from the ocean. Here you will find an extensive list of seafood that will surely satisfy your cravings.
In fact, their lionfish dish is one of the most popular here. They flash-fry this buttery fish with shredded coconuts. To complete this dish, they serve it with rice and vegetables. There are also shrimp kebabs, tequila-soaked lobster, as well as fried fish on their menu.
Wrap Up
Cozumel is more than just its gorgeous beaches. In fact, it is also fast becoming a food haven for many. As stated above, Cozumel boasts delicious tacos to their guests. It doesn't matter if you are flying into the island or are one of the cruise passengers, you will find a taco stand or store nearby.
Even in such a small place, you will be treated to some of the best tacos in Mexico. However, make sure that you have some cash on you because some will not accept credit cards. The good news is that the next time you visit Mexico, you can also check Puerto Vallarta and Playa del Carmen. Both of these tourist hotspots have some of the best tacos that you should try.
Just imagine being able to grab a bite to eat while heading out to your next tourist destination. Tacos are definitely one of the best Mexican cuisines that you should not miss. In fact, if you have time to spare, you should go on a taco tour! This way, you will get to visit some of the best taco stores in Cozumel and try their dishes too.