Living in Mexico has a lot of benefits. You can visit the big cities, catch up with your friends and meet new people at the same time while enjoying the beauty of the country.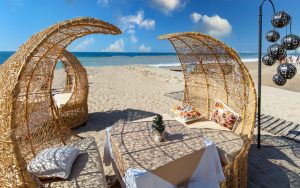 You can visit the exciting national parks and sporting events, catch a great show or hit the local nightlife. And it's not only the fun stuff; living in Mexico also means you can learn a lot because of the tremendous educational opportunities.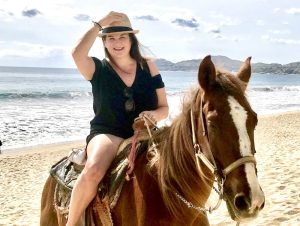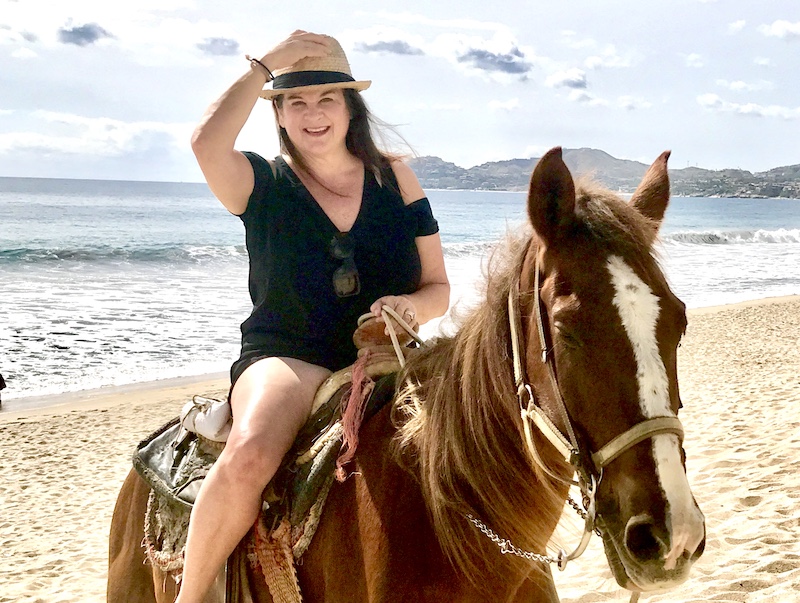 ---
What's in this post:
hide
Recreation and Leisure Activities in Mexico
---
---
You can discover new cultures, enhance your leadership skills and improve your athletic abilities in a safe and relaxed environment without traveling far from home.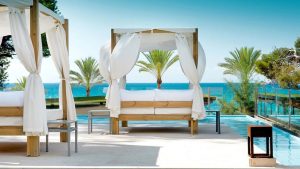 You don't have to be a Mexican citizen to enjoy the country's rich culture, fine cuisine, and beautiful beaches. Whether you're on a vacation with your family members or traveling alone, we've got a list of the best places for recreation and popular leisure activities in Mexico.
Diving and swimming with whale sharks
Imagine a creature more enormous than a giant whale. It's not a whale but rather a fish. And this gentle giant, the world's biggest fish, is one of the ocean's most amazing animals.
They're called whale sharks, and they can be found in certain spots worldwide, including Mexico. Although they may look like sharks, whale sharks are pelagic filter feeders who eat only plankton.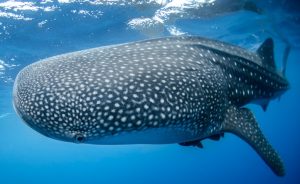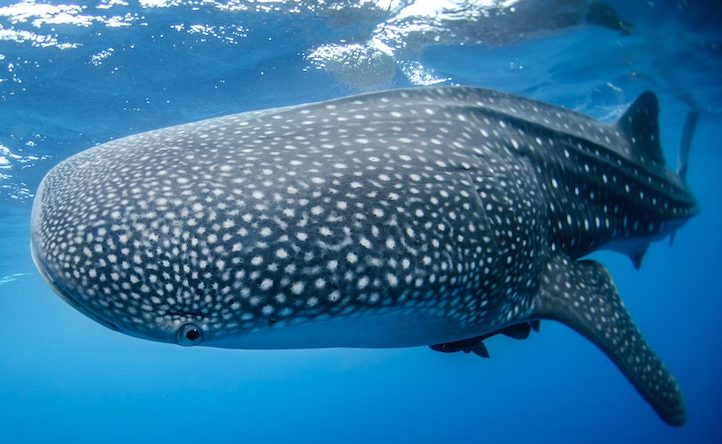 They are entirely harmless since they have no teeth. Even though these creatures are enormous, humans can safely swim alongside them without danger or fear.
The best time for swimming with whale sharks in La Paz, on Baja California Sur, is from October to February. Also, from mid-May to July, you can swim with whale sharks near Isla Holbox, just north of Cancun.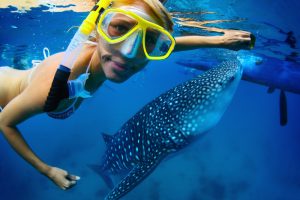 The Day of the Dead is celebrated across Mexico and in other countries with large Mexican populations. It lasts for two days, November 1 and 2. And aims to honor loved ones who have passed away. Families in Hispanic subgroups visit cemeteries to clean gravesites, decorate them with flowers and gifts, and bring food. So they can picnic nearby. They also often spend the night at the cemetery with the departed souls.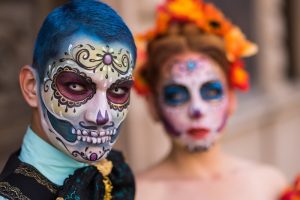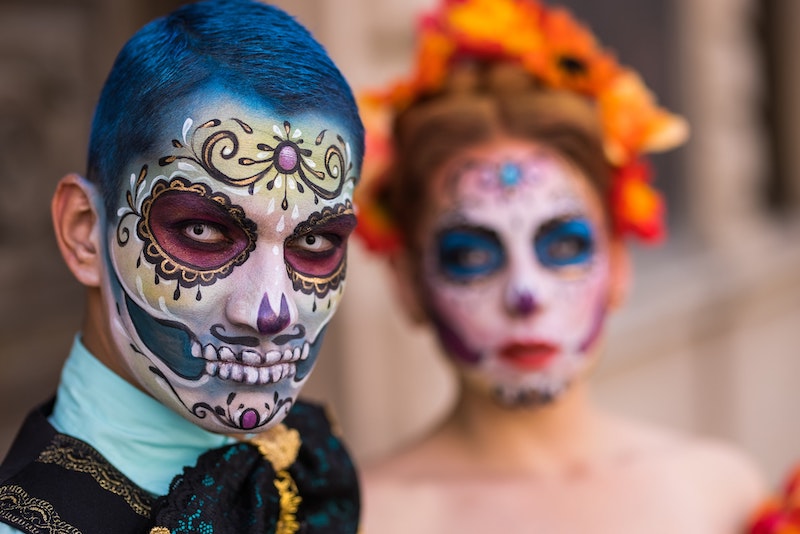 While this may seem like a morbid celebration for many of us, Mexicans, the largest ethnic group, consider death a natural part of life. The holiday is viewed as an opportunity to remember those who have died. They remember them with love, respect, humor, and joy—and not sorrow.
Mexican Americans, who practice this tradition, say that it helps strengthen their bonds with their families and loved ones. Both living and dead.
They also see it as a time to reflect on their mortality. This caused them to live more fully in the present moment. They love being more grateful for all they have while still having it.
If you are a nature enthusiast looking to get up close and personal with the wild, a day trek to see the monarch butterflies is awesome. Then Mexico's Michoacan state is the journey for you. The Monarch Butterfly Biosphere Reserve is a UNESCO World Heritage Site. And a vast natural region dedicated to its preservation.
You'll see these graceful beauties clustered together in astonishing numbers. They will be on the oyamel fir trees as they migrate south for winter.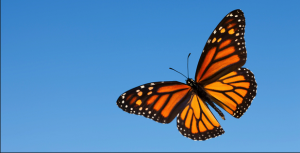 Every year, they make this long journey from eastern Canada, where they're born, and lay their eggs during summer. This will probably be the best thing that you see in your life.
You can visit the butterflies in the wild on a day excursion from Morelia. It is a colonial period city in Mexico. When you arrive at the reserve, you'll be given time to get on your horse or mule. Before beginning your ride up the mountains into the forest like a deep jungle.
It will be hard to beat the experience of diving in Cozumel. The Mexican Island is a diver's paradise. With exceptional underwater visibility. Scuba diving in Cozumel is for you if you enjoy blowing bubbles underwater.
Diving in Cozumel is not tricky. The clear waters are calm; the currents are not strong. You can dive from the beach or on a boat. More than 70 sites around the island range from shallow reefs to deep walls and caves.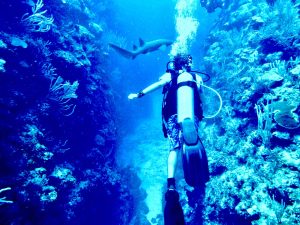 Some have a strong drift. Others have no current at all. Cozumel has something for everyone. Including Turtle Dunes, where turtles nest. Also, they have Palancar, which offers four shallow reefs for beginners. And lastly, Devil's Throat Cave, where divers can swim through a cold tunnel and emerge into an air pocket within the cave system.
If you want to experience something a little different and explore a magical colonial town off the beaten path, then look no further than Izamal.
A short drive from Merida's famous Mexican resort city. Izamal was once one of the important cities in pre-Columbian Mexico. Similar to San Miguel De Allende. This is because of their colonial architecture and Mexican history.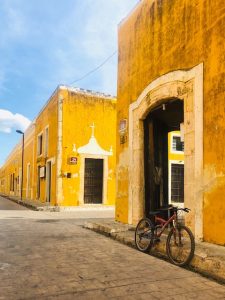 In 1993, Pope John Paul II paid a visit to the small town. It is also a popular catholic pilgrimage site. According to legend, the villagers sought to brighten up the place before his visit. So they painted everything with the bright yellow stripe of the Vatican flag.
Today, it's one of Mexico's "Pueblos Magicos," or magical villages. With nearly all of the buildings lining its cobblestone streets painted an egg-yolk yellow. It's no surprise that it's known as the "Yellow City" in the urban areas.
When it comes to the ancient Mayan sites of Mexico's Yucatan Peninsula, Chichen Itza is the most popular tourist destination.
The pyramids (particularly the enormous El Castillo or Temple of Kukulcan), Great Ball Court, and Temple of the Jaguars flourished. From 600 to 1200 AD, continue to astonish visitors today because of its ancient ruins.
Each year millions of tourists flock to these sacred ancient Mayan ruins. Which, in 2007, was named one of the world's seven new wonders. The extraordinary architecture tells a story about the people who created it. But what that story is exactly is still somewhat up for debate.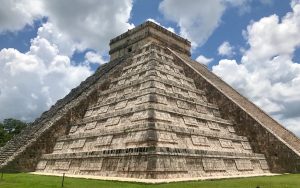 While it's clear that Chichen Itza was once a thriving economy. And cultural center where many Mayans lived and worshiped. No one can say for sure why they abandoned their city around 1200 AD.
One theory is that a long drought affected their ability to grow crops. And they couldn't survive in the area. People also love to visit the moon pyramid. But if you love to see more artifacts, you may visit the National Museum of Anthropology in Mexico.
The Frida Kahlo Museum has been established in the house (Museo Frida Kahlo). Some of her oil paintings, photos, clothing, beauty items, bed, and even her wheelchair are on display. They provide poignant insights into her incredible life. The house is also home to an extensive collection of pre-Hispanic objects that Diego Rivera had amassed during his travels around Mexico.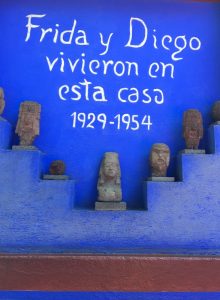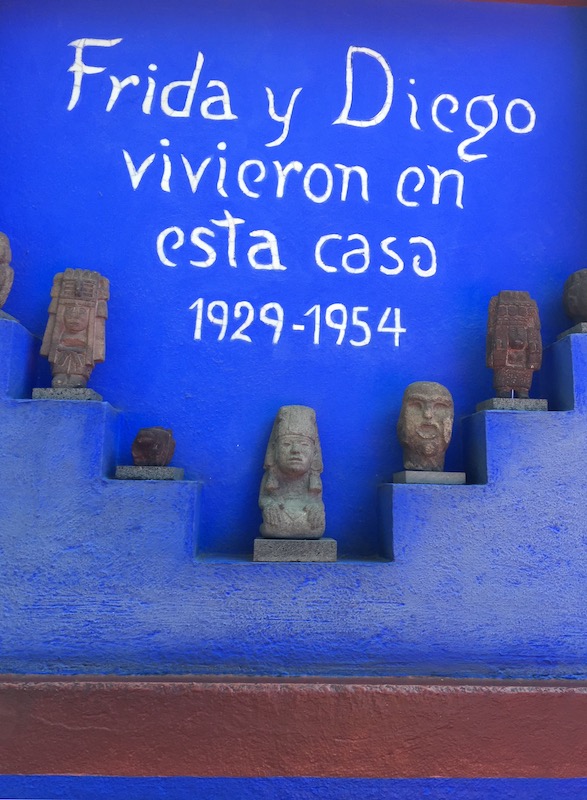 A visit to the museum also reveals glimpses into the artistic world and cultural changes in Mexico during the first half of the 20th century.
It also provides insight into how Frida Kahlo and Diego Rivera lived together over time. For instance, Rivera built a separate bedroom on their rooftop. This after he began an affair with actress Dolores del Río.
Before you go to a Lucha Libre match, it's essential to understand that it's more of a performance than a fight. People all over the world from the United States, Latin America, New York, and North America love to watch the match. And they are known to be a spectator sport. The combatants are known as luchadores. And they're either "good guys" or "bad guys."
They put on a show with pre-rehearsed tricks and movements. Lucha libre started in the mid-1800s. This when the oldest sport of wrestling was first introduced to Mexico. But it didn't become the spectacle we know today until the early 1900s. When wrestlers began wearing masks. Today, masked wrestlers are a staple of Lucha libre. And many audience members join in the fun and wear masks, too.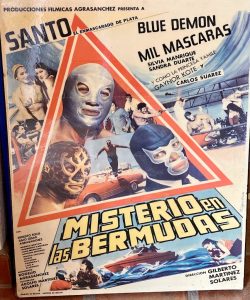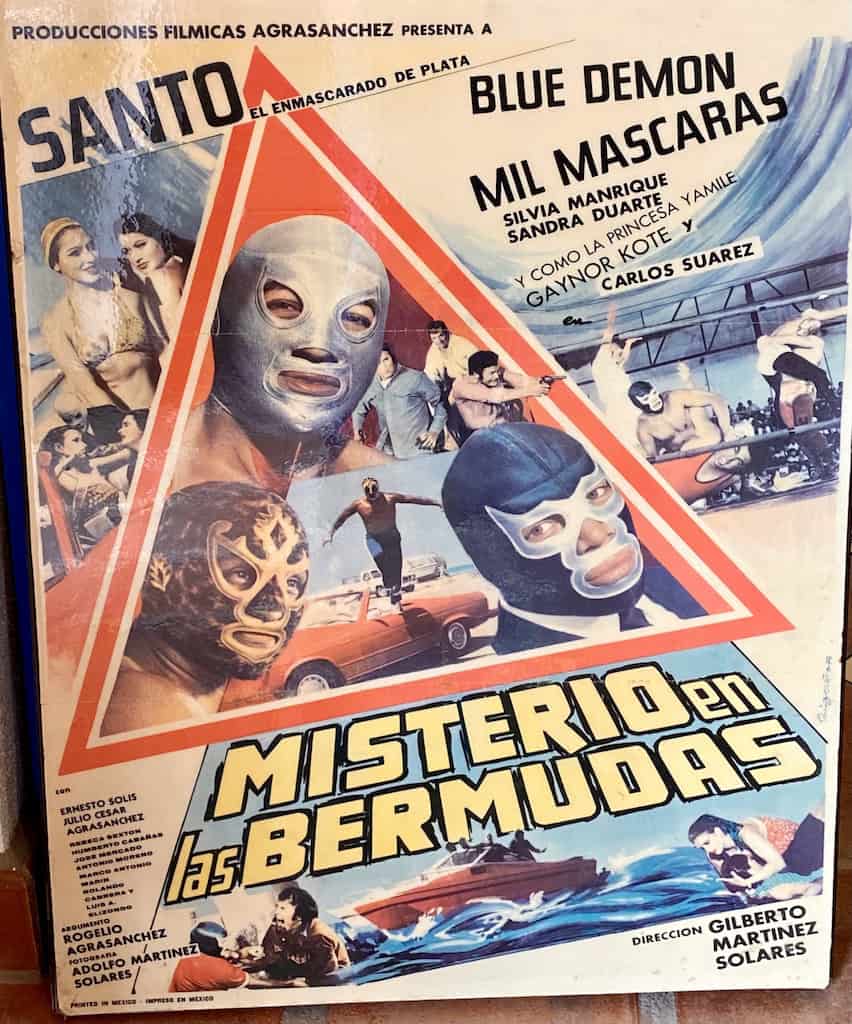 Even if you're not a wrestling enthusiast, there's something about watching masked wrestlers perform their acrobatic antics in front of an enthusiastic crowd. Especially inside the Mexico City arena – it makes for entertaining viewing. Plus, let's face it: As far as fun things to do in Mexico, this is a unique activity!
Gondola rides in Xochimilco
It's one of Mexico's most unique and enjoyable activities. Cruising through a network of canals in a gondola-like boat as you listen to live music. And munch on delicious snacks.
Xochimilco is a charming town south of Mexico City. That has become famous for its colorful boats known as trajineras. They are propelled by polemen along a network of canals, lined with floating gardens.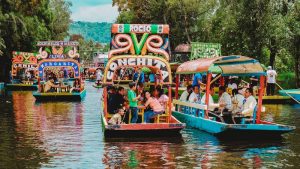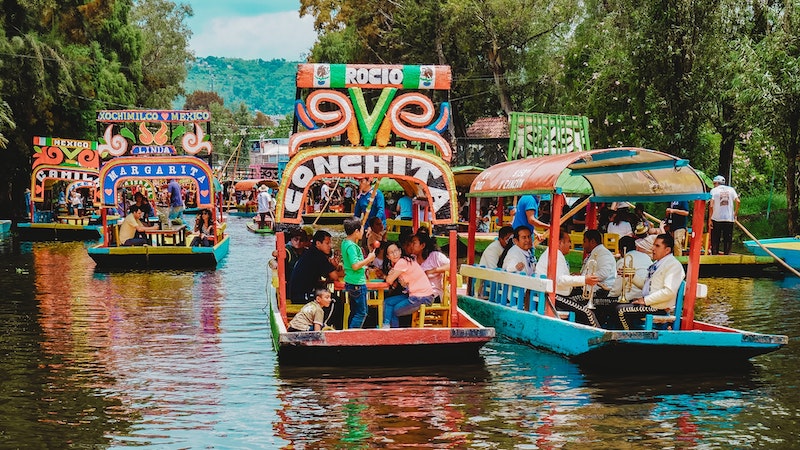 The atmosphere is lively at Xochimilco. With mariachi bands performing mariachi music on some boats. And people drinking and enjoying themselves. You can see tons of photo opportunities to capture your memories. Or you can sit back and absorb the atmosphere as you want on your day trip down the river.
Puerto Vallarta Botanical Gardens
The Puerto Vallarta Botanical Gardens are one of the popular places in Puerto Vallarta, Mexico. It may seem odd to include a botanical garden on a list of top tourist attractions. But this place is so unique that it deserves mention.
The gardens are located near the town of Puerto Vallarta, about 40 miles away. They are mostly made up of wild tropical vegetation. But it is part of its allure which is perfect for nature lovers. The site is large and hilly, with many nature trails. And gardens divided into different parts, each with its theme or style.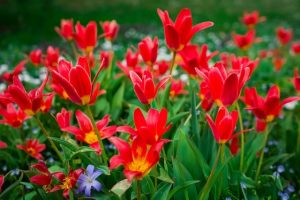 Roses, orchids, and blue agave plants are among the flowers you'll see. But it was walking unmanicured trails amid a luxuriant explosion of greenery. Nature on steroids. One that people, especially Puerto Ricans, enjoyed the most. Once you enter this place, you will feel like you are in a national palace.
If you like sports, Mexico is the place for you. Mexicans' favorite popular sport is football (soccer). And people in town have the passion of Mexican sports fans of all ages. They are proud of their national team. Which has won the World Cup twice. Mexico also recently hosted the FIFA World Cup match in 1986 and will do so again in 2026.
Mexicans like not just watching but also playing football. On weekends, teams of varied levels of organization compete across the country. Some of them dream to be in the Mexican National Team or Liga Mx. The amount of time they spend practicing is what makes them best in any sport. Be it in soccer or in rhythmic gymnastics.
Joining a game should not be difficult if you enjoy playing. Also, look for full Rapido (quick football) being played on basketball-sized courts in the public park system. If you want to go shopping after watching the game, you can head to Zona Rosa.
Alt-text: A player kicking the ball
If you need a dose of Vitamin Sea, head to the Laguna Bacalar in Mexico. The lake is an easy two-hour drive from the beach of Tulum. And the Lake of Seven Colors, which is near Quintana roo.
Its incredible shades of turquoise and blue are due to its freshwater and limestone sinkholes. Bacalar is an ideal place to unwind and relax.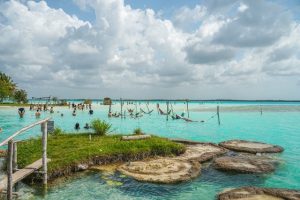 Docks with thatched palm houses and hammocks jut out into the lake for relaxing. But the stunning blue lake will tempt you to go SUP surfing, kayaking, and take boat tours to see the routes that pirates utilized decades ago.
The town is small, but it has plenty of restaurants serving tasty tacos and fresh seafood. You can also stay at one of many hotels. Or rent an Airbnb with a private pool just steps from the water's edge like in Mayan Riviera.
Isla Mujeres, right off the coast of Cancun, is a lovely and laid-back island. You may visit for the day because the ferry ride from Puerto Juarez takes only 15 minutes.
Then you should visit Playa Norte. Playa Norte, the main beach, is picture-perfect, with smooth white sand, adorable seaside bars, and hammocks for leisure time.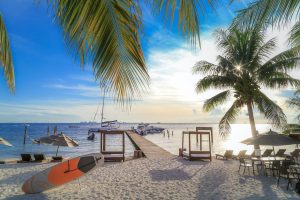 Consider renting a casita if you want to stay longer than a day. But don't want to fork over a lot of cash for an expensive hotel room. It's a great way to have your own tiny house (or apartment) equipped with a kitchenette.
If you stay on the island for an extended period, make sure you get out and explore! Venture across the island on a golf cart. Or bicycle and discover one of the hidden beaches. Or stop at one of the many tacos stands along the way.
White-water rafting in Veracruz
Many of you probably don't think of white-water rafting as a safe activity for the whole family, but it's only as extreme as you make it. Rivers in Veracruz, same with Rio Grande, are among the fastest globally. But Class II and III rapids are typically small waves and a few rocks that don't require you to hold on for dear life.
If you're looking for an adventure, though, there are plenty of Class IV and V rapids (and even higher) to give you that adrenaline rush.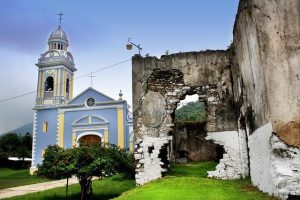 Veracruz is a great place to try out this water sport because there are so many different options for varying difficulty levels—anyone from beginners to experts can enjoy themselves here.
It's also an excellent way to experience the area's natural beauty and have a good time. You'll be surrounded by mountains covered in dense tropical growth. There will be many opportunities to catch glimpses of rare wildlife native to this region, like iguanas and spider monkeys.
All these factors combine to make Mexico one of the most popular attractions for white-water rafting enthusiasts—people come from all around the world every year to get their hands on one of these rides!