If you are driving to Universal Studios Hollywood, you will want to know your parking options. Parking prices may change, so make sure that you check before going. However, there are several other factors to consider when it comes to parking at Universal Studios Hollywood, and I'll go through them in this post.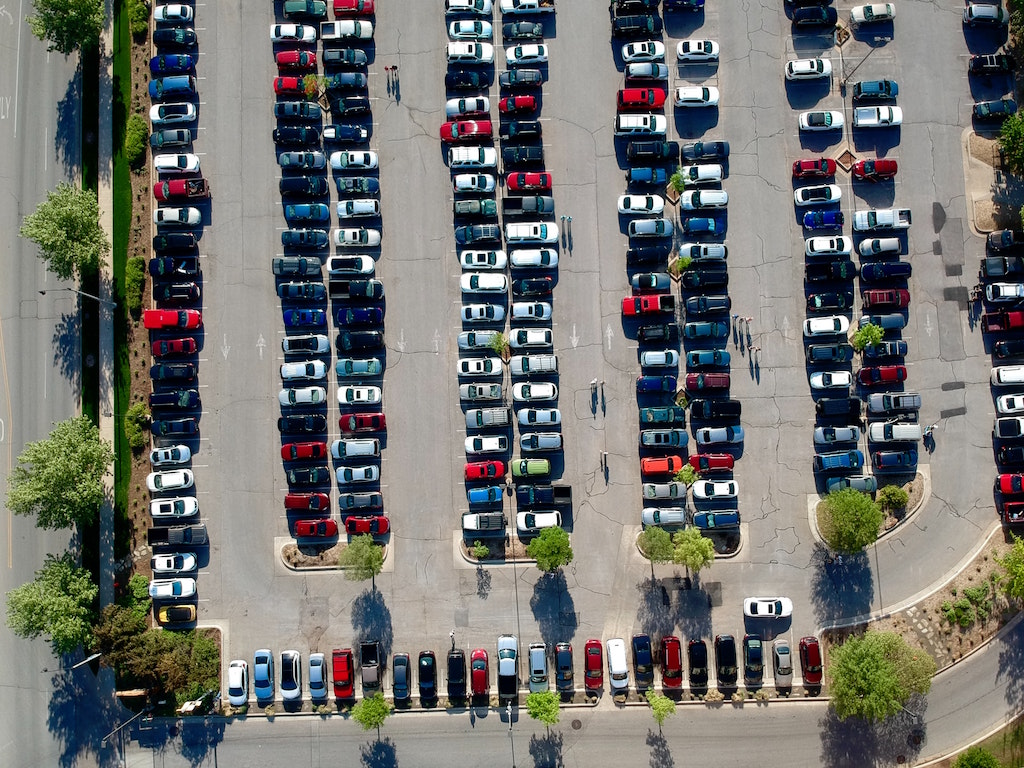 ---
What's in this post:
hide
Where to Park At Universal Studios Hollywood
---
Around 10 Million people visit Universal Studios Hollywood each year (except for the last year due to the pandemic), don't drive around for hours looking for parking; I've got you covered!
About Universal Studios Hollywood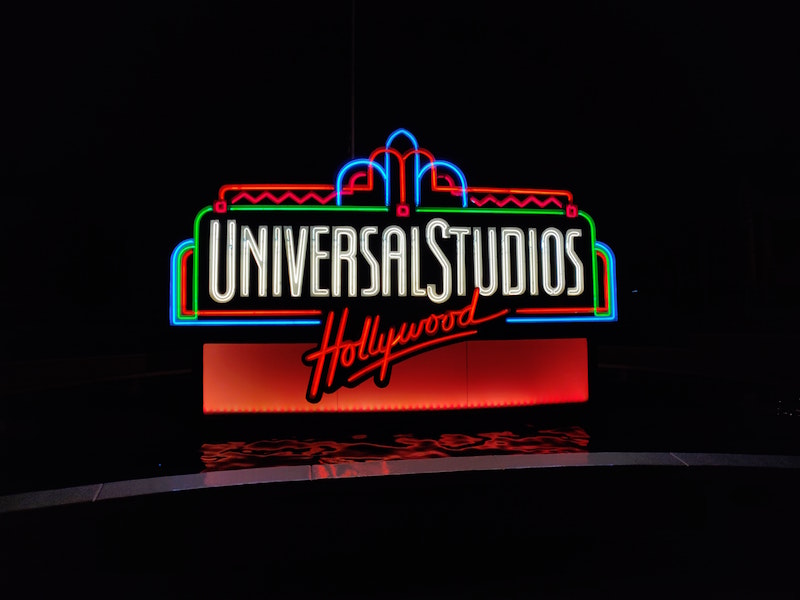 If you're a movie fan, you've undoubtedly daydreamed about visiting Hollywood, where US cinema began its history, but you may not be aware that Universal Studios is located there.
Universal Studios Los Angeles is a theme park in California dedicated to cinema, particularly movies created by Universal Pictures (founded by the renowned German-American filmmaker Carl Laemmle). There is another similar theme park in Universal Studios Florida.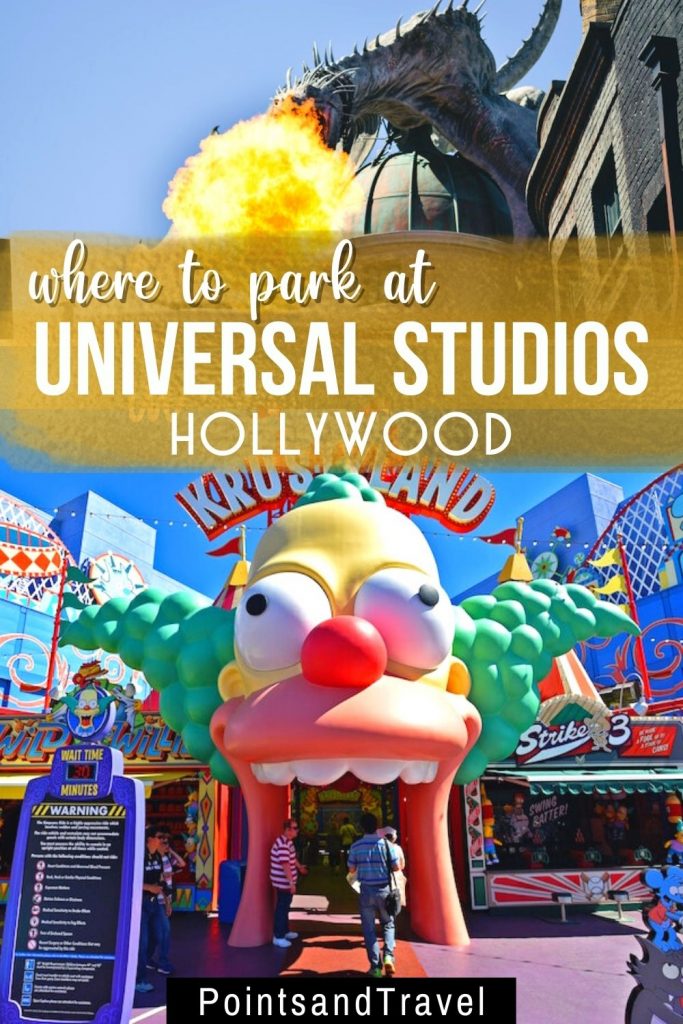 ---
Don't miss the world-famous studio city tour and get away today!
---
Things to Do at Universal Studios Hollywood
The park provides movie enthusiasts the chance to re-live their favorite blockbusters. The newest expansion to the theme park is the Wizarding World of Harry Potter.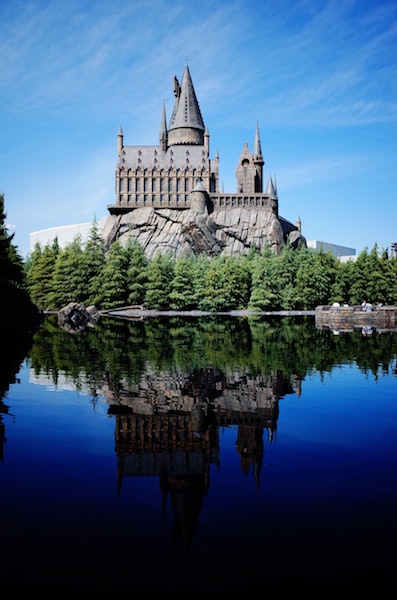 But in addition to the forbidden journey to the mysteries of Hogwarts, it is a dark ride, but there is more. The protagonists in Los Angeles include the King Kong Kingdom and Despicable Me,to Minion Mayhem, Hill Valley, Back to the Future, Tortuga, to Pirates of the Caribbean. Even the Simpson's Ride, a destroyed metropolis with a life-size plane broken in two from The War of the Worlds is also here. Maybe leave young children at home!
The new rides, including crazy roller coasters, are going at a dashing speed and come with some cool 4D effects.
Universal Studio Tour
The park is entirely immersive, and you won't just walk through the movie studio sets and dark rides; you'll be immersed in actual film settings with incredible special effects.
From subway accidents and fires to abrupt changes in weather (good weather, rain, and floods), as well as automobile explosions. You will find yourself caught in the jungle, caught in the crossfire of King Kong vs. the dinosaurs' fight (and being attacked by one of them) or participating in a high-speed chase on the set of Fast & Furious. All revealing the New Secret Life of Pets are all examples of events that will make this experience memorable.
To put it another way, believe me when I say that this taste of universal elements is sheer fun!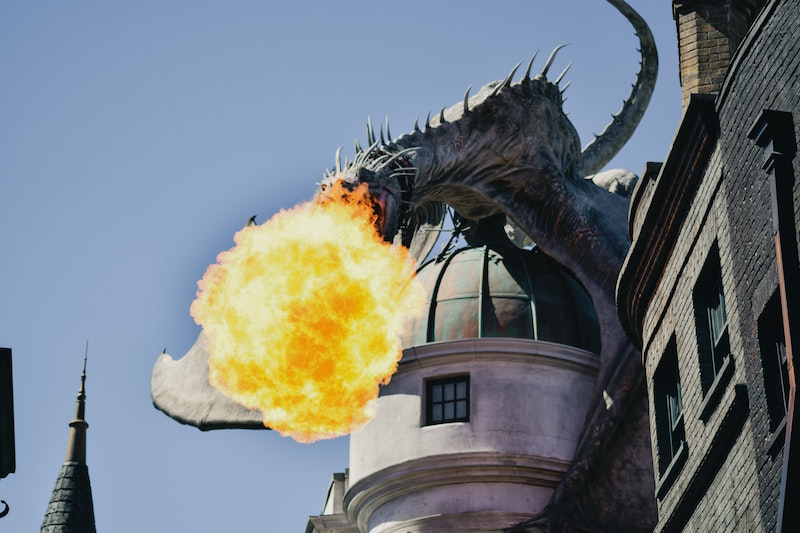 The Shows:
As soon as you come through the door, grab a copy of the schedule with the times of the performances and make plans for your day.
Raptor Encounter, for all the Jurassic World rides
The Wizarding World of Harry Potter shows cast spells with the magic wands.
Special Effects Show, for you to reveal so many action stunts you watched in the movies.
WaterWorld, the re-release of the blockbuster hit film on a perfect set.
Universal's Animal Actors, the show is all about the favorite characters who played their animal roles.
Kung Fu Panda, I hope you didn't forget the visual effects of the famous Kung Fu Panda movies with their screen comments

.
Universal City Walk Hollywood & Dining Options
If you have some time remaining and haven't been there before, take a stroll around universal City Walk hollywood. It is a commercial zone adjacent to Universal Studios, which opens at 11:00 a.m. and closes at 11:00. Go get yourself lost in the related indicia TM. For those with an insatiable desire for activities, here you'll discover not only restaurants and shops but also other entertainment options such as live music halls and movie theaters.
Many dining options include Krusty Burger, bubba gump shrimp co., Vivo Italian Kitchen, Hard Rock Cafe, VooDoo Doughnut, Johnny Rockets, Dongpo Kitchen, Jimmy Buffett's Margaritaville, and other large restaurant chains are all represented here.
List of Universal Studios Hollywood Tips for First Time Travelers:
Download the app before your visit (the Official Universal Studios Hollywood App)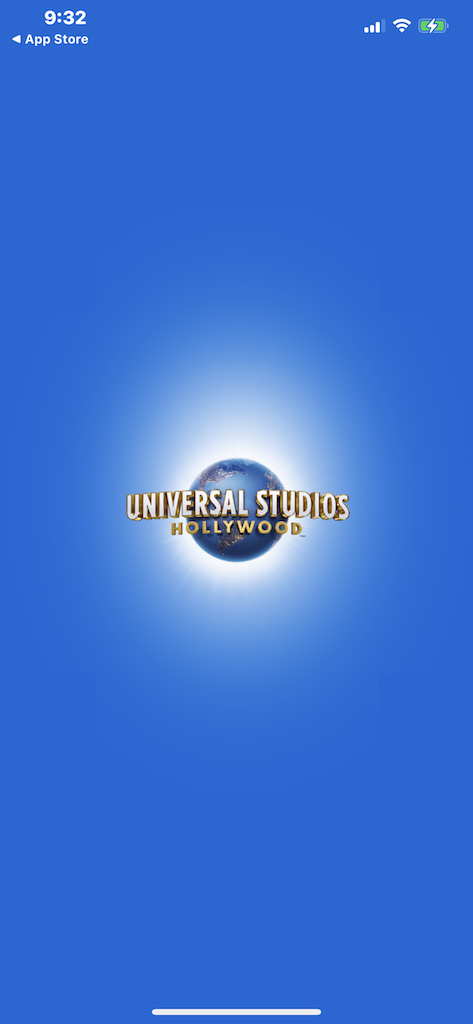 Get yourself in early at Universal Studios before it opens!

Try to book a hotel for stay near the Studios

Don't miss one of the best things; the super silly fun land universal studios (water ride)

Face coverings are encouraged while outdoors and get your temperature checks done before the tour

Measure young children's heights before coming to the studios

Plan to visit other nearby theme parks (example, SeaWorld in San Diego or Knott's Berry Farm)

Don't miss out the dining at one of the restaurants at Universal Studios Hollywood

Consider spending time at the CityWalk for the best deals

Look for discount tickets and special offers
Parking Costs at Universal Studios Hollywood
Parking fees will differ based on when you park on-site and the improvements you want.
The cost of the nearest area of the studio (the front gate parking) is $60, though the general parking cost starts at $28 before 5 pm.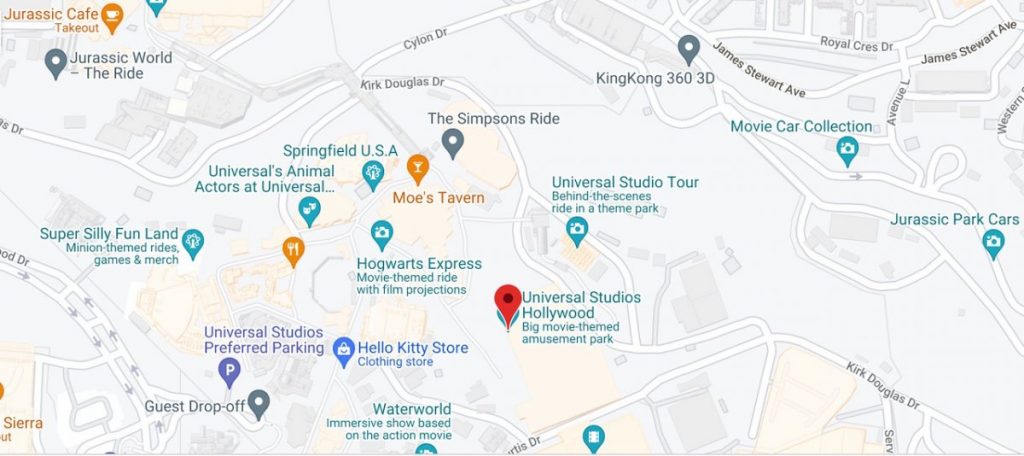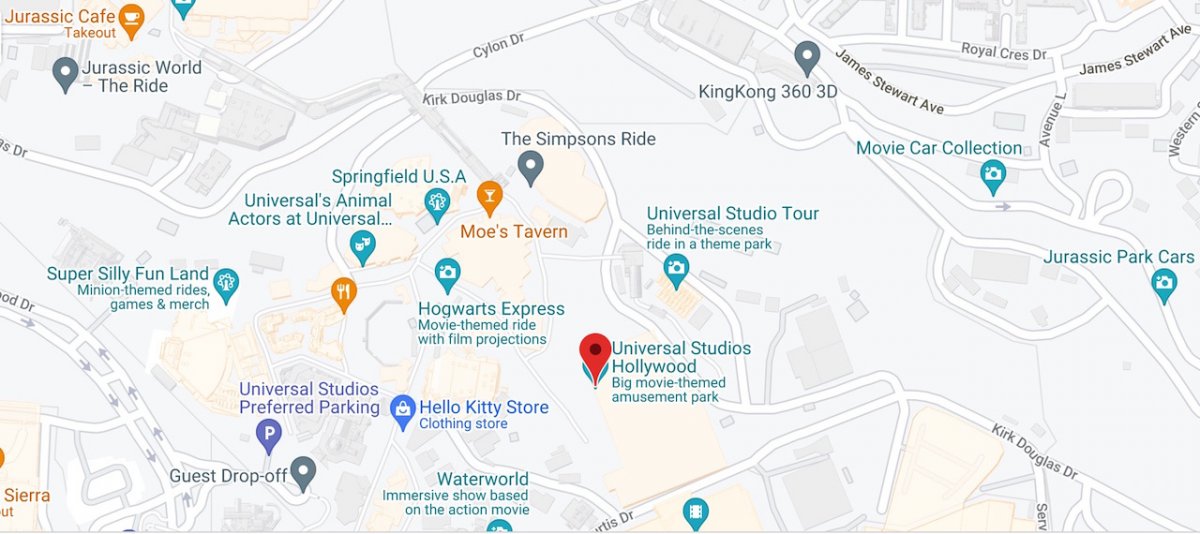 Image Source: Universal Studios Hollywood
There are Parking Lot Options to Choose from, and as per the cost structure, the best time to park is after 6 pm. Please also note, most of the late-hour privileges do not apply during Halloween horror nights (For Halloween lovers, I would recommend the Knott's Berry Farm theme park in Buena Park, CA)
General vs. Preferred Parking Areas
Preferred and Valet parking cost more than general parking, and they're just a little closer to the park entrance.
If you know that you will be spending at least four hours in Universal Studios, or if you plan on arriving early, it might make sense to upgrade your general parking option as long as you don't mind paying extra.
However, if you want to save money and don't plan to check on what the amusement park offers until late afternoon/evening, I recommend that you pay for regular parking and don't spend much money on parking. You'll beat most of the traffic that way and shouldn't have much trouble finding a good spot near the gate (especially during weekdays).
Best Parking Lot in the Universal Studios Hollywood
The Parking lots in Universal Studios Hollywood are divided according to famous Universal films, such as Jurassic Park, Woody Woodpecker, Frankenstein, ET, etc.
You will not be able to select where you park at Universal Hollywood, as you would be allocated a first-in-first-serve basis unless you pay for valet or preferred parking.
The park's map and signs will show you how to get your car back at the end of your stay. The parking display characters will be represented as logos with instructions.
Do you Have an Electric Car?
If you have an electric or hybrid vehicle, make sure to mention it when you purchase your parking space.
Most of the spots near the Universal Studios entrance are reserved for hybrids and EVs.
Keep in mind that some sections of the parking structure may not be accessible with a car that runs on alternative fuel. You can tell what is available during check-in by looking at where you're going to park, as there will be a specific logo near your assigned parking place showing which type of cars are allowed. Electric charging stations are also conveniently located all over the theme park's lot if your battery dies before leaving.
There are also several places where you can charge your electric vehicle. Here's a list of all the locations where you'll be able to charge an EV for each of the parking lots including Jurassic Parking Garage (lower lot), Woody Woodpecker lot, Frankenstein Garage, and ET Garage.
You'll be charged $0.35/kWh in addition to your normal parking fee.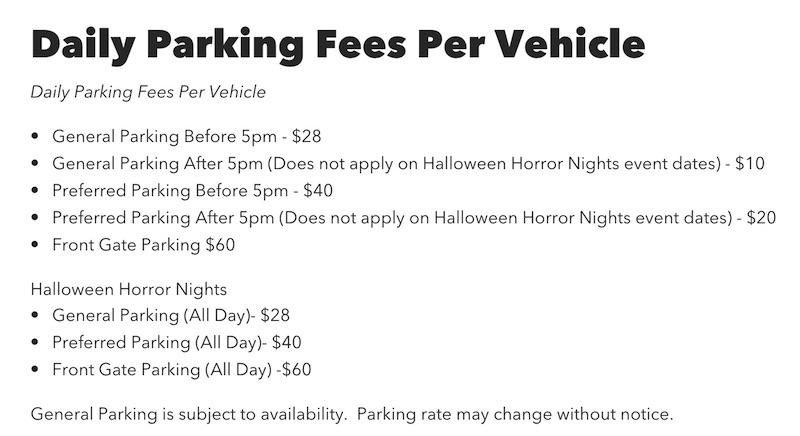 Image Source: Universal Studios Hollywood
RV Parking
Please note that overnight parking isn't allowed, but you can still do that at outside parking to be guided by staff.
Handicap Parking
You can do that but you would need to display the placards and should have an accessible parking permit for cars.
However, the two garages are on level 3, the third floor of the Universal Studios parks. The City Walk link, which connects to US Hollywood, is only a short walk away from both of these garages.
Parking for Annual Pass Holder
If you buy a Platinum or Gold annual pass, you'll get free basic parking as well.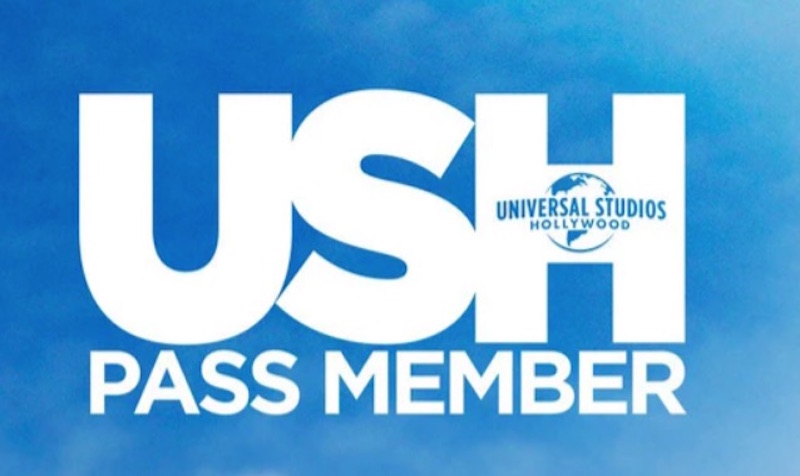 It might be a good idea to upgrade one of your team members to a Gold Pass if the basic cost of general parking before 6 pm is $25 since you'll get free parking with it.
With the price difference between yearly gold and silver plans, upgrading to the gold pass for the money saved on parking is a no-brainer if you want to go more than five Annual Gold times in the coming year being one of the season pass members.
VIP Parking Facility
If you're going on the VIP tour at Universal Studios Hollywood, you'll get free valet parking (the regular price is $45) in the Frankenstein lot.
Free Parking Near Universal Studios
If you're on a budget, there are two public parking options near the Studios.
Unfortunately, these parking lots are open for 2 hours only. As a result, if you are up for more than 2 hours at the Studios (which is usual), this will not be feasible.
Tips for Budget-Friendly Parking at Universal Studios (Hollywood)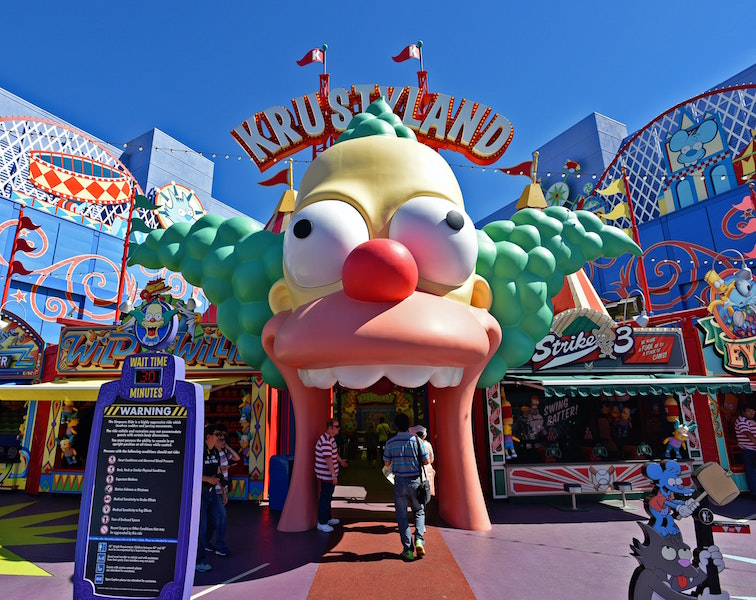 These are the best ways to save on parking while still having enough time at the park.
1. Park at the Metro Station
The best parking hack in Los Angeles uses the Universal City Plaza/Studio City or North Hollywood metro stations! The cost of parking at these stations for the whole day is only $3, which is a lot cheaper than Universal Studios parking.
2. Park Nearby and take an Uber/Lyft to Universal Studios Hollywood
If you choose to park in a residential neighborhood less than a mile away, Uber or Lyft will be pretty inexpensive ($5 max). This tip is particularly for California residents. However, Please be aware of the parking sign near the station that will indicate residential parking hours.
3. Get an Annual Pass
If you're a frequent visitor at Universal Studios Hollywood, get an annual pass and save lots of money on parking.
4. Check Their Website for Deals & Promotions
Universal Studios often has promotions for residents, which could include free parking. This is more of a general savings suggestion, but it's an excellent idea! For example, if you see a movie at the theater, they provide $5 Universal City Walk parking (with validated ticket).
5. Check for Ticket Deals at Costco!
We all love Costco! Why not get discount Universal Studios Hollywood tickets and free general parking with your annual pass?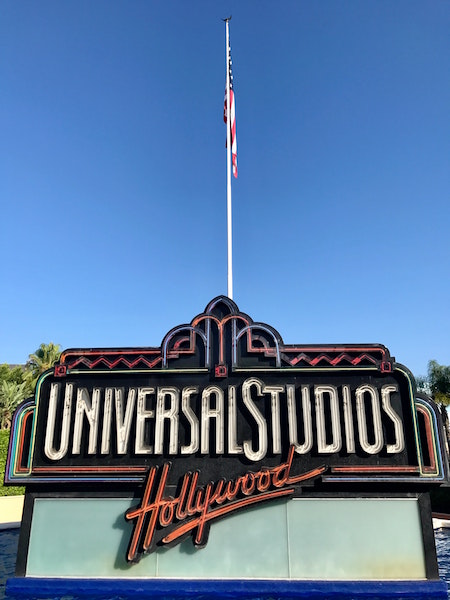 Universal Studios Hollywood Parking
Is preferred parking worth it?
The main difference between the two parking options is, the basic parking is a 10-minute walk from the main entrance, while standard parking cuts the walking distance by half (or more depending on the structure you pick). So if you're okay with spending additional cost to walk a shorter distance, it may be worth it.
When does Universal Studios Hollywood open?
Every day during the summer seasons, Universal Studios Hollywood park opens at 9 a.m., when hours begin to drop down to 10 a.m.-6 p.m. as winter approaches.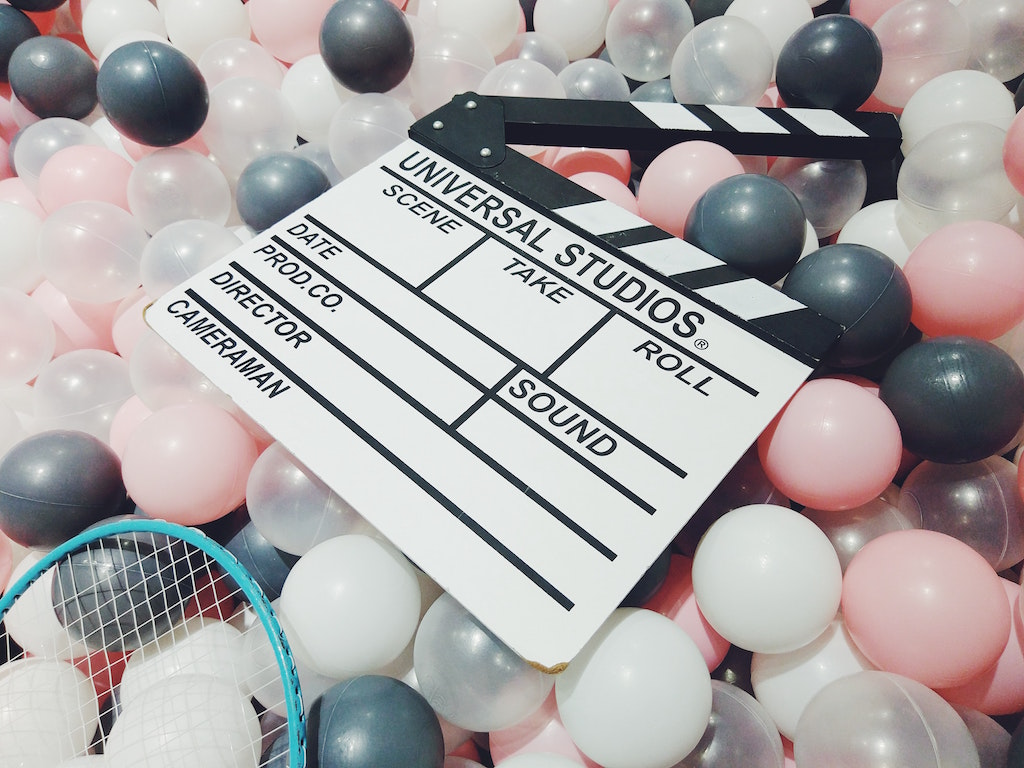 Is there Handicap Parking at the Hollywood Universal Studios?
Yes, there are handicap parking spots available for those with disabilities. Just make sure you have your placard hanging in plain sight.
Is there a Universal Studios parking pass?
The only passes they provide are yearly passes. The Platinum and Gold annual passes do, however, come with free parking!
Does Universal have a free shuttle bus for the Airport?
Universal provides airport transportation through its Superstar Shuttle service, but it isn't free.
How do you exit Universal Studios?
Follow the sign to reach the 101 Freeway to Universal Studios Blvd. exit.
Final Words on Universal Studios Hollywood Parking
Parking at the Universal Studio can be tricky if you don't know the area. To make sure that you're not getting swindled, I hope this article was helpful.
The best way to save money on parking at Universal Studios is to get an annual pass. However, if you're looking for discounts, check out the deals at Costco!