Dubrovnik is one of the most popular cities that you can visit in Croatia. Also called, the "Pearl of the Adriatic", this city has plenty to offer tourists who are here on a vacation. Dubrovnik was established back in the 7th century. It was once ruled by the Venetians and the Hungarians with each of them leaving their mark on the city.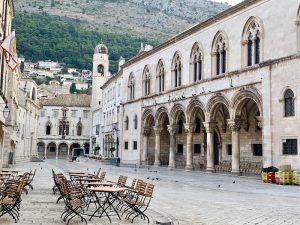 ---
What's in this post:
hide
7 Bars In Dubrovnik
That You Absolutely Must Drink At
---
---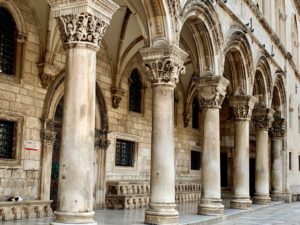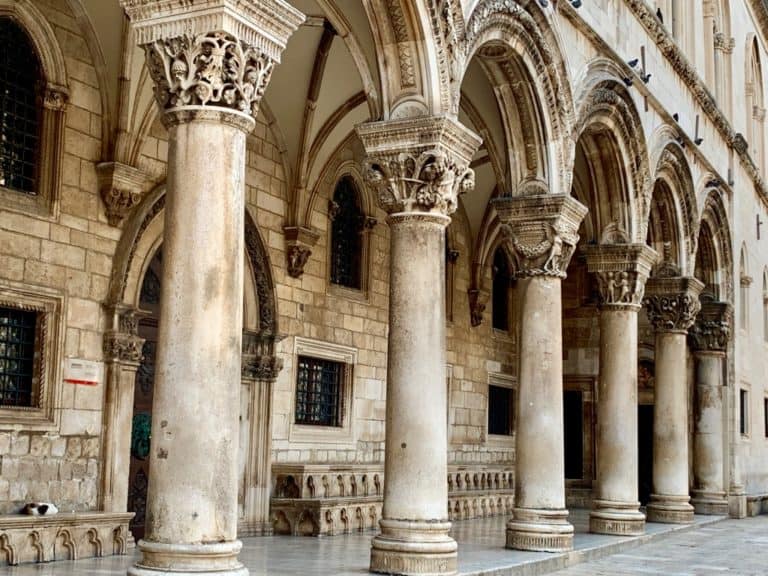 Aside from that, the city itself experienced growth from the 15th century all the way to the 16th century. This is evident in the stunning architecture this city is well-known for. In fact, this was the reason for this city to be recognized as a UNESCO World Heritage Site.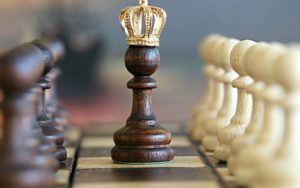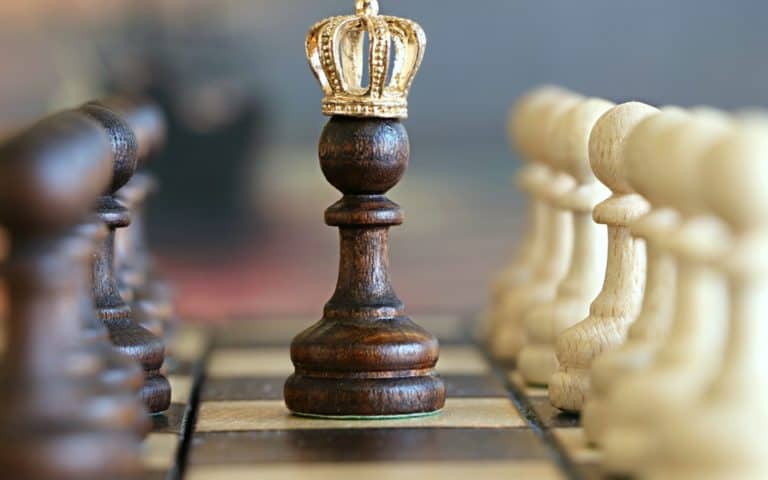 Things to Do in Dubrovnik
Located along the Dalmatian Coast, Dubrovnik is a city that is worth exploring on foot. In fact, it is rich in culture and architectural wonders. You will need to spend a few days here to fully appreciate its beauty and grandeur. After all, there are several sights to see, not to mention activities to do here, that you will need to make an itinerary.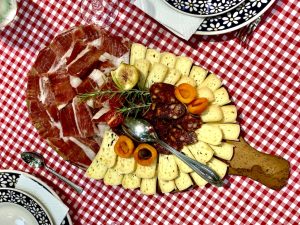 If this is your first time visiting Dubrovnik, you might want to add the following to your itinerary.
See the Old City Walls
One of the highlights of Dubrovnik is its old city walls. It became more popular thanks to the HBO TV series, Game of Thrones. In fact, you should take a walking tour around the city walls while you are here. Not only will you see the familiar images from King's Landing in the TV series, but know more about the history of the place as well.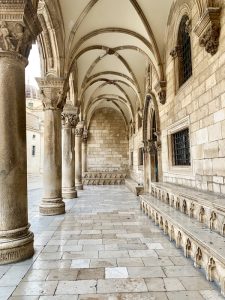 The Dubrovnik city walls were built during the 10th century. And were later modified to enhance the structure and defense. Today, tourists flock here to see the impressive walls that defended the city against marauders. It is best that you start your trip here early morning. This way you will avoid the crowd and the heat of the sun.
Explore Stradun
Also referred to as Placa in Dubrovnik, Stradun is one of the most picturesque pedestrian walkways in Europe. There are plenty of cafes and some of the best restaurants here. Not only that but is also a great spot to do some shopping. It runs 984.25 feet in length and is famous for its white limestone paving. You will find a healthy mix of both residential and commercial establishments here. If you want to spend the day exploring the city properly, this is one area you don't want to miss.
Walk Through the City Gates

The Pile Gate remains the main entrance to the city for centuries. Before, the gate was surrounded by a moat with a drawbridge for crossing. Today, it serves as one of the highlights of the city walls. Aside from that, this pedestrian-only gate has a garden that you can enjoy.

Another attraction that you should visit here is the statue of St. Blaise. It lies within an arch and was carved by the renowned Croatian artist Ivan Mestrovic. Aside from that, you should also check out Ploce Gate which lies behind the Asimov Tower. The Revelin Towers are just across the Ploce Gate and were built back in 1580.
Visit Fort Lovrijenac
Another option to add to your itinerary is a trip to Fort Lovrijenac. Also referred to as St. Lawrence Fortress, this fort has been called "Dubrovnik's Gibraltar". Rising from the Adriatic Sea at 121.39 feet high, this imposing fortress proved to be impregnable back in the days. Aside from its unusual triangular layout, there are three terraces built here too. The fort is accessible through two drawbridges. It is now one of the tourist hotspots in the city and is being used for festivals and theatrical performances.
Head to the Beach
Aside from walking along the city walls and seeing ancient fortresses, why not visit the beaches here too? In fact, you should make your way to Banje Beach. Which is one of the top beaches in the country. It is just a short walk from the renowned Old Town. Which is a plus. However, because of its close proximity, expect that the beach will be crowded during summer.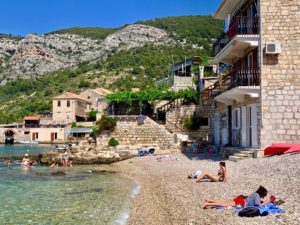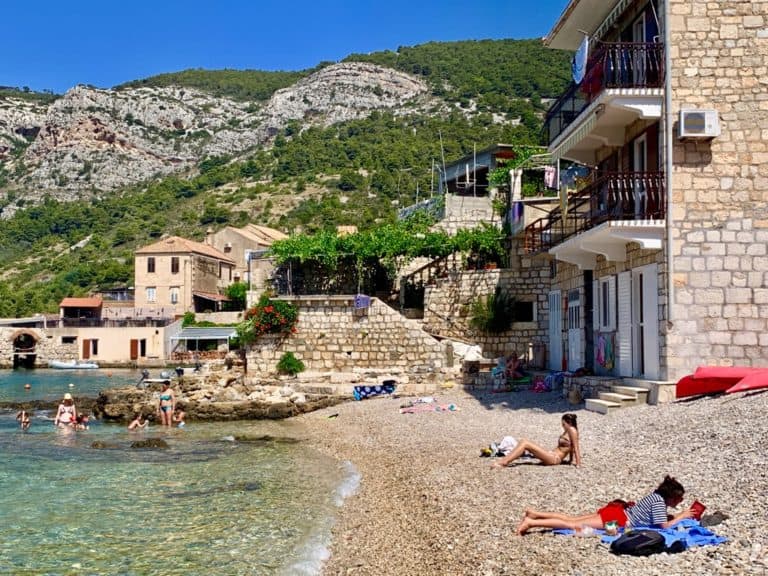 This beach is an ideal spot to do some water sports. Aside from swimming, you can also go kayaking and windsurfing. You can even go strolling along the beach after having a nice meal. Aside from Banje Beach, there are more beaches in the Lapad Peninsula. These are Uvala Bay, Copacabana, and Cava. Some of them are kid-friendly beaches which is a plus.
Walk Around the Loggia Square
Loggia Square has become the gathering point for locals and tourists. It lies northeast of the Old Town. where monuments and ancient buildings stand. Among the highlights of Loggia Square include Loggia of the Bells and Orlando's Column. The bells were used as early warning systems when there was unrest happening in the city. Don't forget to add the Sponza Palace and the small fountain of Onofrio to your list of things to see here.
See the Franciscan Church and Monastery
When it comes to historic sites, the Franciscan church and monastery are worth seeing. The building was built during the 1600s on the original site of the monastery back in the 1100s. Today, it houses the most important libraries in the whole of Croatia. Aside from that, it is also where you will find a medieval pharmacy that has been around since 1317. An on-site museum is also open to the public where art collections are on display.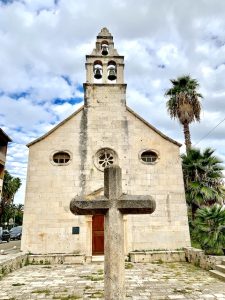 Ride the Cable Car
Tourists who want to get the best views of the city should head for the hills through a cable car. In fact, the Dubrovnik Cable Car takes visitors well above the Old Town and up to Srd Hill. The higher you go, the more of the city you get to see. In fact, if you ride the cable car on a clear day, you will be amazed by how far you can see. The entire trip will only take 10 minutes. Once on top, you are free to explore the area.
Go on a Day Trip to Trsteno Arboretum
Another option to add to your itinerary in Dubrovnik is to explore the surrounding areas. One particular spot that you should visit is Trsteno Arboretum. It lies around 8.6992 miles from Dubrovnik. but is worth the extra effort to get here. After all, this is the oldest arboretum that you will find in Croatia.
The stunning landscape and captivating arrangement of flora make this a great spot to relax and unwind. Plants like lavender, rosemary, bougainvillea, and others abound here. Although it is partially landscaped, the wild array of plants here adds to the old-world charm of the place.
Experience Dubrovnik Nightlife
By day, Dubrovnik is the perfect place to admire ancient structures and architectural wonders. But at night, the city transforms into a vibrant town. That attracts young people who want to go out and have fun. The good news is that there is no shortage of Dubrovnik bars and clubs to visit. While you are in the city. It is just a matter of choosing where to begin your nighttime escapade.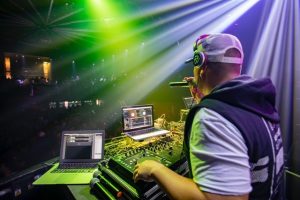 7 of the Best Bars to Drink At in Dubrovnik
The walled city of Dubrovnik is teeming with tourist attractions that you will want to start your exploration as early as possible. Starting with Dubrovnik's Old Town, where you can walk around the Old Town Walls, to heading to the beach, you will not run out of activities to do here.
And what better way to cap your day than a trip to one of the local bars in the city?
Of course, the bars here are not just good for some nighttime revelry, but also a nice hangout during the day. In fact, you should check these ones out if you are looking for the perfect place to grab a drink or two.
Buža Bar
Buza Bar Dubrovnik is one of the best places to hang out in the city. In fact, you have probably heard a lot about this bar already. Make your way around the Church of St. Blaise, past the cathedral, and Hemingway Bar until you arrive on a side street facing Italy and the Adriatic Sea. The bar got its name from the entrance. Which is a small hole (Buza) on the side of the city walls. This will take you to the beach bar located on the cliffs on the southern walls. You can call it a wall place bar if you like because it is.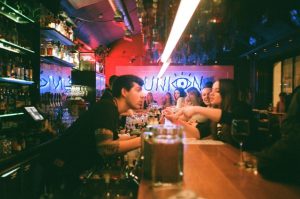 Its location is one of the reasons why many love to hang out here, especially the tourists. After all, it gives you a panoramic view of the Adriatic Sea. It is not unusual if you are contemplating going cliff jumping here to swim in the warm waters below.
Buza Bar lies just outside the city walls where you will get a beautiful view of Lokrum Island. Note that the prices in this bar are more on the expensive side. It's because it is one of the best spots to enjoy good food and drinks in the city. If you are looking for the best pub in Dubrovnik, I would say that this is it. However, don't expect that they will serve your drink in a plastic cup here.
Aside from that, Buza recently opened another Buza Bar in Dubrovnik. It has more drink options to choose from, plus they accept credit cards.
Buzz Bar
Don't confuse Buzz Bar with Buza as it has its own loyal fans among the locals and tourists alike. A good reason why you should check this one out is that they serve coffee, local wine, local craft beer, and more. You will find this on a back street parallel to Stradun Street or Main Street. You will find alongside cafes packed to the brim come rain or shine.
If beer is the drink of your choice, this is definitely a great place for you to visit. After all, their local beer selection is worth sampling. Among the drinks that they have up for grabs are San Servolo, Dva Klasa, and Zmajsko pivo.
Aside from that, Buzz Bar is well-known for its friendly staff and great atmosphere. In fact, you will even see the owner greeting customers from time to time. If you find yourself within the vicinity on a Friday night, then you are in luck. There is live music here from 9 pm onwards. Buzz Bar is definitely the go-to place for many to end their week with. The best part is that this is the only bar in Dubrovnik where you can order coffee even at night. How cool is that? Their happy hour here gets you great deals for their drinks so time your trip here.
Culture Club Revelin
Are you eager to party until the wee hours of the morning? Then make your way to Culture Club Revelin. Dubbed as a "super club", this bar lies within a 500-year-old Medieval fortress! If you are ready to dance the night away then this is the place to be. In fact, it has gained quite a reputation after being recognized as one of the top 100 clubs in the world. That alone should give you enough reason to check out this nightclub in Dubrovnik.
Aside from that, Culture Club Revelin has been attracting international performers. Among them are Fatboy Slim, Claptone, and Mark Knight to name a few. Even if local acts are up on stage, you will still have a great time dancing to the music being played here. This is actually a great spot to head to after a full day of exploring the town. After all, it is open until the early hours of the morning. This means you'll have plenty of time to hang out here. The huge terrace, stone steps, and vaulted ceilings make this one of the best spots to party all night long.
Cave Bar More
Meanwhile, if you are looking for romantic bars to head out then this is one of them. As the name suggests, this bar is inside an actual cave. It lies within the basement of Hotel More and is also part of the President Valamar Hotel outside of town. What makes this worth visiting is that you will be having your drink among stalactites and stalagmites.
Aside from that, there are several tables and chairs here to accommodate guests who want to unwind. Outdoor seating is also available on the terraces just near the edge of the waters. Their menu contains a long list of local beers and cocktails that will go well with the food too.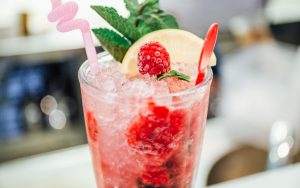 The good news is that you don't have to be a guest to visit Cave Bar More. In fact, you can drop by here for a morning cup of coffee or some cocktails for luncheon. On the other hand, you can also order Croatian wine at the end of the day if you want a nightcap before heading to your hotel.
If you have some free time on your hands, you can lounge in this bar during the day. In fact, it's a nice spot to just listen to the sound of crashing waves against the sea cliffs. At night, Cave Bar More comes alive with great live music, dancing, and plenty of cocktails and wines to drink. In fact, some of the drinks were inspired by Game of Thrones! One of these is the Mother of Dragons which is a combination of rum, elderflower liqueur, and a "magic mix". This is one of the seaside bars you don't want to miss.
Bistro Izvor Dubrovnik
Meanwhile, if you are looking for a bar that has reasonable prices, then Bistro Izvor is the place to be. If you want to get away from the hustle and bustle of the crowded city, you should make your way here. This bar lies on the spring of the river Ombla in Mokosica. This is a suburb of Dubrovnik which takes you far from the crowd.
It operates until well past midnight so you'll have plenty of time to see the sights in Old Town. And because Bistro Izvor lies outside of the main tourist section of Dubrovnik, the prices are quite cheap. Aside from that, you will find a generous list of local wines and even delicacies to try. This is the perfect spot if you are feeling overwhelmed by the number of tourists crowding the bars.
D'Vino Wine Bar Dubrovnik
If you are looking for the coolest wine bar to visit in the city, this is it. D'Vino Wine Bar lies on a side street in the heart of the Old Town. As the name suggests, this bar specializes in wine from local wine producers across the country. In fact, it boasts of having the largest selection of wines by the glass in the city. There are more than 60 varieties on their menu that you can choose from. Having a glass of wine here is an experience you will not forget.
You can start by ordering Croatian wine or Zinfandel. After all, this wine originated in Croatia and is a must-try. Aside from that, there are international wines available as well. Some of these came from Australia and Italy to name a few. This is not surprising since the owner of the bar is an Australian who has Croatian roots. You will find the owner mingling with the guests here and even explaining the wine selection.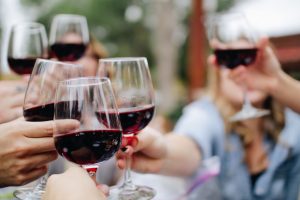 Meanwhile, if you are having a hard time deciding whether a glass of red or white wine is for you, try their wine tastings. They even have wine flights which are something to experience for sure. You might want to order some finger foods to go along with their wine. Try anchovies, cheese marinated in olive oil, or even stuffed peppers. The burst of flavors is quite refreshing. Combine their extensive wine list with the charming atmosphere, and you will find yourself coming back for more.
Banje Beach Club
The last one on this list is definitely a must-see for locals and tourists alike. You will find Banje Beach Club outside the city walls on their most famous pebble beach. What makes it one of the most popular spots to hang out is the variety of activities to do here. It has indoor and outdoor areas, a pop lounge, a VIP dining area, and a luxury beach zone. In addition, you will find one of the hottest nightclubs here that you definitely don't want to miss. This beachside bar is where you should go if you are looking forward to a night of partying.
There are two ways to reach Banje. You can go by land or by sea. If you are heading here by the sea, there is a beachside pier where you can tie your dinghy, yacht, or boat. During the day, Banje Beach Club resembles that of a fine dining Mediterranean seafood restaurant. By night, it transforms itself into one of the hottest clubs in the city.
Although many hire this beach club to host summer dance parties for the rich, the prices are still reasonable for tourists. You will find this beach club in Frana Supila which is open from 10 am to 5 am.
More Popular Bars to Hang Out in Dubrovnik
The historic setting of the Old Town evokes awe and amazement among tourists. With its famous city walls and fortresses, it is not surprising why it has been tapped for Game of Thrones. Of course, all that walking and exploration, coupled with hot summer nights can leave you feeling parched. Fortunately, there is no shortage of places to grab some cold drinks as the city is teeming with bars. In fact, aside from the ones mentioned above, you should check these ones out too.
Love Bar
This rooftop bar on top of an old factory called LOVE BAR is a great place to have a few drinks with your friends. Since the summer can get pretty hot in Dubrovnik, the best time to head to the Love Bar is at sunset. Aside from that, there is also a port close to the bar where you can go on a day trip to the Elaphiti Islands.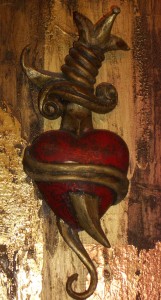 By the time you get back to Dubrovnik, there will be a DJ spinning or live music already happening at the bar. Of course, you will want to know what to order here, right? You should go for the travarica. This is a strong rakija that contains up to 40% alcohol. If you haven't tried one, this is the perfect time to do so.
Hotel Dubrovnik Palace
Dubrovnik's location facing the Adriatic means that you will get some of the most amazing views of the waters. In fact, if you want to admire the sunset, then head to Sunset Lounge. You will find it in the Hotel Dubrovnik Palace where people flock just to admire this natural phenomenon.
Just before dusk, you will want to make your way to the hotel reception. Look for a good spot to sit and just admire the changing colors of the skies while sipping your drink. This is a great time to admire the natural beauty happening before you.
Panorama Restaurant & Bar
The Panorama Restaurant boasts panoramic windows that give its customers a great view of the sea. Specializing in seafood, this is the perfect place to enjoy good food and delicious drinks. The chef takes inspiration from authentic local cuisine and serves them with local or international wines.
If you want to try fine dining while in Dubrovnik, you will not be disappointed here. It is one of the only places where you'll get to feel that you are floating in a sea of blue from the skies to the waters. And the food presentation here is quite luxurious too.
La Bodega
Meanwhile, La Bodega is one of the best bars that you can visit while in Dubrovnik. Nestled within a 17th-century stone building at the end of Stradun. This bar is a must-try. With four floors worth of space to accommodate a large number of guests, this is a go-to place for many locals and tourists.
Aside from that, La Bodega's modern interior gives the place a cozy bar vibe to it, especially with the low lighting. Add to this the fact that they make use of mismatched furniture and more seating on their big terrace and you know you found a good spot to hang out. However, since La Bodega overlooks the Stradun, the prices here are a little on the expensive side. This is because it is sitting in a prime location. If you are willing to splurge a bit on your night out, this is a good place to head out to.
Lazareti
If you are eager to experience the nightlife in Dubrovnik then this is probably a good place to start. This is one of the nocturnal spots in the city that gets packed most of the time. After all, DJ appearances, as well as live gigs, happen here all the time. Aside from that, this bar is inside an old stone ex-quarantine barracks. This is good as it gets!

After paying for the entrance, you can make your way down to the courtyard. Head towards the main building where the dance floor, bar, and stage for live acts are.
The Bar by Azur
Meanwhile, the Bar by Azur is another nightlife destination to visit while in Dubrovnik. Fortunately, this bar is open all year round. So regardless of when you travel here, this is a great spot to hang out. Locals and tourists alike flock here to wine and dine. In fact, this is an excellent place to try high-quality Croatian wines and signature cocktails.
For starters, you can start with the red Dignac. This is the most famous Croatian wine that you can try on the island. In addition, there are premium whiskeys here stored in back-lit bars. Pair that with some tasty nibbles like Grana Padana cheese, smoked pancetta, spicy gremolata, and more. There are live performances here to keep guests entertained.
Dubrovnik Beer Company (DBC)
Don't forget to add Dubrovnik Beer Company to your list of bars to visit. One reason behind this is that it DBC is an "Architectural Masterpiece". After all, it's a microbrewery, bar, and a rock and roll stage rolled into one. What's amazing about this place is that you'll feel right at home. You can start with a brewery tour where you can go beer tasting in the Tap Room.
Although tourists often flock towards Old Town, many are now exploring residential and ex-industrial areas too. In fact, you should visit the Red History Museum which just opened recently. This is where you will learn more about the communist era.
Roxy Club
Meanwhile, the Roxy Club is just 15 minutes away from the Old Town. It can be said that this is an iconic bar since it has remained the same for the past half-century. In fact, once you step inside, you will feel like you have been transported to an underground blues and jazz bar in New York City.
This bar is suitable for those who are looking for a low-key bar to relax and unwind. If you are wondering what to order here, try the Karlovacko or the Ozujsko.
Bikers Cafe
After seeing the Old Town from a bird's eye view, you might want to visit Bikers Cafe. This bar is beside Dubrovnik Cable Car station so you will not miss it. As the name suggests, local bikers frequent this bar, but tourists also drop by from time to time.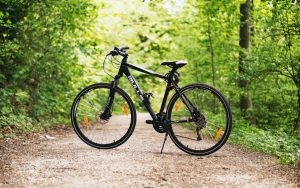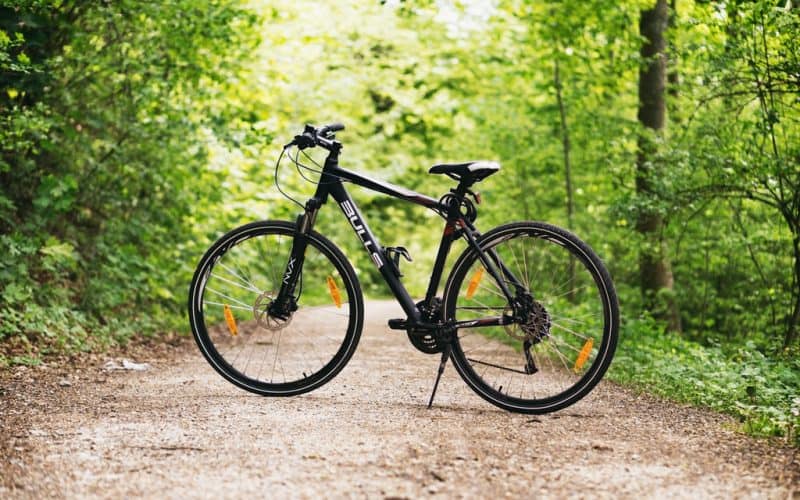 What's great about hanging out here is that you will get a great view of Old Town as well as Lokrum Island. You should make it a point to try their pelin or pelinkovac. This is a local spirit made from wormwood and herbs. The locals believe that if you drink one day, you will not have to worry about getting sick at all.
Beach Bar Dodo
If you are looking for an adventure in Dubrovnik, then search for Beach Bar Dodo. The reason why I say that finding it is going to be an adventure is the fact that it lies on a seaside stone cliff. That's right! This unique bar may be likened to Buza, but it has its own charm to it.
For starters, it is a nice spot to rest after all that walking around the city walls. Yes, it is hard not to love the walls, especially when they used it for shooting some scenes in Game of Thrones. If you are in need of a drink then this bar is just 3 minutes away from the city walls. You will need to walk through narrow streets to reach this beachside bar though.
This bar is quite popular among the locals. Aside from hanging out, they also go swimming and kayaking in the waters below. Picturesque views of the sparkling Adriatic Sea are just one of the reasons why you should visit this bar. They also have a wide range of spirits and food to try here.
Lekri
Meanwhile, if you prefer to spend more time in the touristy area of the Old Town, you are in luck. Lekri is a 17th-century shipyard and family house transformed into a winery. You will find it just three miles away from the Old Town. Making it accessible to everyone. Aside from local wine, they also produce homemade liqueur too.
In fact, you should go on an hour-long tour here. Not only will you get to try their wine selection, but you can also pair it with finger foods too. Try their dried figs, ham, and cheese. The best part is that you will also get to enjoy the view. The ambiance and delicious wine make a fine experience for wine lovers visiting Dubrovnik.
Wrap Up 7 Bars In Dubrovnik That You Absolutely Must Drink At
Traveling to Croatia means spending more than a few days in Dubrovnik. This popular tourist destination has seen millions of guests each year. After all, it draws history buffs and fans of the hit TV series Game of Thrones alike.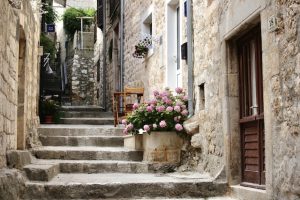 The Old Town is the center of all the tourist activities in the city with good reason. For starters, the city walls that surround the town are a fascinating piece of architectural wonder. In fact, this is where they shot a few scenes from the HBO TV series. But what makes this place more interesting is the hidden gems around it. In fact, the bars in Dubrovnik add to the overall charm of the town.
If you are not sure where to begin when it comes to Dubrovnik bars, you can use this post as your guide. There are several bars and restaurants in the town that deserve to be seen. Of course, this is not a complete list, but it is a good start for first-time visitors to Dubrovnik.