Cancun is known for its pleasant climate, sparkling blue waters, and pristine beaches. Aside from that, it is also famous for its raucous parties, a long list of all-inclusive resorts, and amazing restaurants. This can be said for the entire Riviera Maya, but with all the glamor and party vibe happening here, it is hiding a gem in the culinary scene.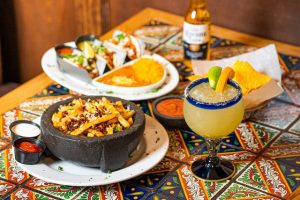 In fact, Cancun, and the rest of Quintana Roo, are home to plenty of culinary cultures worth exploring. With the abundance of produce and fresh seafood, it is not surprising why many love to indulge in the local cuisine.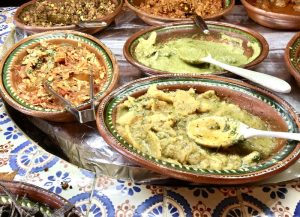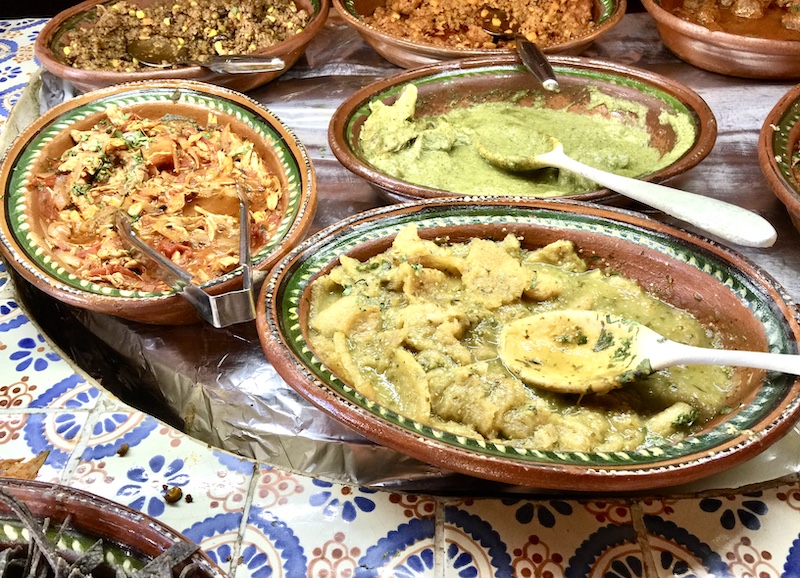 ---
What's in this post:
hide
The 10 BEST
Breakfast Restaurants in Cancun
---
---
Since Cancun lies near the Caribbean Sea, there is no shortage of freshly caught fish, crabs, and other sea creatures. This is why seafood is a staple in many restaurants here. Aside from that, you will notice that the dishes served here have influences from neighboring states. Among these are the Yucatan Peninsula, Chiapas, and Tabasco to name a few. This is more noticeable with the cochinita pibil.
In addition, foreigners visiting Mexico have also left their own mark in terms of food. This is why it is not surprising to find Lebanese, Indian, and Japanese restaurants in the area. You can explore the diverse flavors of the culinary industry here through the taquerias, seafood restaurants, and even the marketplace. In fact, you should make it a point to sample the local cuisine to discover great eats here.
Top Places to Grab Breakfast in Cancun
Travelers to both Cancun and Playa del Carmen know full well they need the energy to explore the towns. Aside from getting a good night's sleep, a delicious breakfast is in order. Fortunately, there is no shortage of breakfast restaurants in Cancun. You just need to consider what you want to eat to fuel you for the day. That said, let's take a look at the best restaurants to have your breakfast.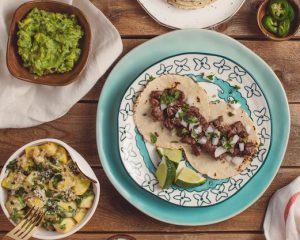 Hacienda Sisal
This Mexican restaurant lies on the grounds of the Royal Sands Resort in Cancun's Hotel Zone. It is easy to spot since it is near the main entrance of the hotel. The first thing that you will like about this restaurant is that its interior is quite grand not to mention inviting. Usually, this restaurant is open for dinner starting from 5 pm to 11 pm. You will find traditional Mexican cuisine being served here most of the time.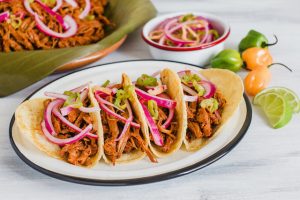 However, customers flock here on Sundays for their "Brunch Dominical". Their Sunday brunch buffet consists of both Mexican and American cuisines which is a crowd-pleaser. If you are staying nearby, you definitely need to check this restaurant out. You will need to be here before 8 in the morning if you want to be first in line. Their breakfast/ brunch buffet runs until 2 pm.
Aside from that, Hacienda Sisal also has a long list of fine tequilas that you can try. What's even better is that if you order two shots of tequila the third one is on the house. Combine this with their buffet offering and you will be ready to take on the day for sure.
Sirena Morena
If you are looking for a vegetarian restaurant to grab your breakfast, this is it. Sirena Morena lies in Cancun's downtown area where you will find an extensive menu. In fact, if you are looking for healthier breakfast options, you will find vegetarian dishes here. You can have their gluten-free pancakes, organic poached egg, or their vegan mollets.
Aside from that, their bowls are worth sampling too. They have four fruit jars, a Cielito bowl, and superfood green bowls. All ingredients used in their bowls are locally sourced and fresh too. This is a great breakfast treat for those who are following a vegan diet.
Of course, there are other options available for those who are non-vegan. In fact, they have sandwiches, tacos, pizza, and more. This is a great spot to bring your family to if you are looking for a filling breakfast to start your day with. You can have your breakfast meal in their courtyard out in the back. With fresh air to accompany their mouthwatering meals, you will be coming back for more.
Marakame
One of the best places that you can have your breakfast in downtown Cancun is at Marakame Cafe. Hidden in an upscale neighborhood in downtown Cancun, Markame is open for breakfast to dinner. They even deliver food if you plan on spending your day in your hotel. Marakame Cafe is an indoor/outdoor restaurant making it the perfect place to hold an event. You can hold your baby shower, go on a romantic date, or celebrate your child's birthday. Take your pick!
Aside from that, they have live music at night from Thursday to Saturday. This is a good spot to relax and unwind after a long day walking around Cancun. The best part is that you can listen to good music in the night sky with the cool weather too.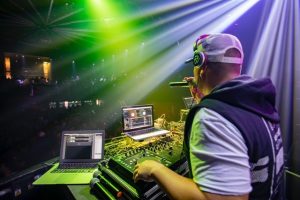 Marakame boasts an extensive menu of pizza, pasta, seafood, and salads. In addition, they have a long list of beverages that you can enjoy any time of day. The ambiance here is welcoming not to mention relaxing. However, they do have a dress code of casual but fashionable. This means that you will need to change from your Bermuda shorts and flip-flops to something more fashionable.
You can take a bus to Cancun downtown and then get off at the first stop. Look for a taxi that will take you to this restaurant. It will only cost you 25 pesos to get to the restaurant. Tourists who are looking for a breakfast spot should consider this place. After all, their breakfast menu is quite impressive, not to mention the ambiance is inviting.
100% Natural
Meanwhile, 100% Natural is a favorite place among the locals with good reason. This restaurant offers a long list of delicious and healthy breakfast dishes made from fresh ingredients. In fact, they have salads, sandwiches, soups, and traditional dishes to offer. Vegans will love this place because they have vegan-friendly options too.
Aside from that, they also have an impressive drinks menu to pair with their food. They have teas, fruit smoothies, and fresh fruit juices that are popular among the crowd. No wonder the locals often make their way here to enjoy their delicious dishes and drinks. Since each drink is made-to-order, there may be some delays in receiving your order, especially when there is a crowd.
Aside from that, 100% Natural offers indoor dining with air conditioning. This will give you some reprieve from the Cancun sun. The interiors come with large plants to give that outdoor vibe to the place. In addition, there is an outdoor garden on the property with plenty of shade from the trees.
Spending your breakfast here is a great idea. After all, their breakfast menu includes scrambled eggs, tasty omelets, soy chorizo, and pancakes too. You can pair them with their fresh juices or fruit smoothies. You can even try other natural beverages here as well. 100% Natural is practically an institution in Cancun and worth a trip to see what the fuss is all about. This is the vegan mecca of breakfast which is why you should visit.
Hacienda El Mortero
The Cancun Hotel Zone is the perfect spot to stay for those who want to be close to the action. Aside from the all-inclusive hotels and resorts, the Hotel Zone is where you will find plenty of bars and restaurants too. In fact, if you are looking for a place to eat, try Hacienda El Mortero.
One of the best things about this restaurant is that it has that authentic Mexican fiesta vibe to it. In fact, once you step inside, you will be greeted with live Mariachi music. This restaurant lies at Cancun's Party Zone which makes it a great place to have something to eat. Aside from its festive vibe, they also have magicians who perform tricks for guests. For sure, your children will love the balloon animals that they make here.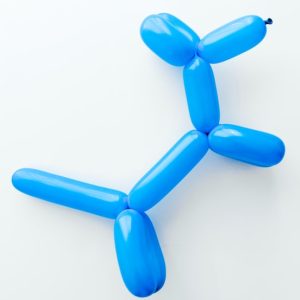 What should you order in this restaurant, you ask? You can start with their caesar salad prepared at your table. Aside from that, try their duck enchiladas paired with sangria or authentic margarita. Of course, no good meal will be complete without some dessert, right? Well, do try their caramel crepes which they prepare at your table. This is a great service if you ask me.
Hacienda El Mortero is a good spot for breakfast too. In fact, you should drop by on Sundays for their brunch buffet. Here you can choose between Mexican and international dishes. If you are happy with their dinner meals, then you definitely need to come back for their breakfast buffet. Their wide selection of food will satisfy your cravings for sure.
Salt
Salt is an upscale restaurant located in the Me (by Melia) Cancun. They serve Mediterranean haute cuisine during the evening but wait until morning. Salt prepares an extensive breakfast buffet for their guests for the ultimate experience. In fact, expect to find both American and Mexican dishes here that you'll want to taste all.
Among the dishes that you will find here are made-to-order omelets and smoothies, coffee and tea, and tamales. Aside from that, they also have fresh tropical fruit juices too. French toast, pancakes, bagels, the list goes on and on! The best part is that you don't have to be staying in Me Cancun to enjoy their breakfast-brunch buffet. However, you will need to pay extra to be able to join their breakfast treat. It will be worth your money for sure once you see the wide array of dishes served here.
The extensive breakfast-brunch buffet that you will find in Salt makes it one of the popular spots in Cancun. With its bright and cheerful atmosphere plus amazing service, you are going to enjoy dining here.
North Garden
Meanwhile, if you are heading to Isla Mujeres early in the day, then have breakfast at North Garden. You will need to ride a ferry to head to this island from Cancun. The trip will take just 30 minutes, so you will have enough time to plan what to eat. You should start your order with a bloody Mary because it is quite delicious. In fact, having this drink is worth the trip to this gorgeous island known for its white sands and crystal clear waters.
Their Bloody Mary comes with a rasher of crispy bacon as well as slices of jalapeno peppers on the side. Aside from that, you should also try their cappuccino-flavored French Toast from their breakfast menu. Also, there are different options for their eggs Benedict. Not only will you get pillowy poached eggs but some have unusual toppings like pecan nuts.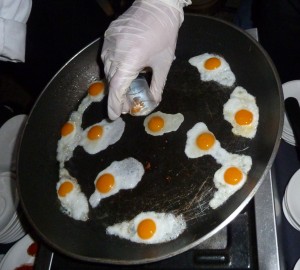 This is a relatively new restaurant since it was established in 2017. It started out serving breakfast and lunch to locals and tourists alike. From there, it has become a favorite spot for many because of its prime location. In addition, their friendly staff and ambiance are hard to beat.
Once you have your fill of delicious food, you can stroll along the island's coastline. Aside from that, you can go swimming in the warm waters too. If you are looking for more adventures, go snorkeling or scuba diving to see the coral reef nearby. The coral reef system is home to a wide array of tropical fish and other sea creatures too.
The Club Grill and Il Fantino
One of the great restaurants that you can visit in Cancun is The Club Grill. Located in Ritz Carlton, it is one of the upscale dining options and popular spots for many. Ritz Carlton opened its doors to the more discerning clientele who wish to experience the finest cuisine. The delicious food, extensive wine list, and tasting menu are proof enough of why many are willing to splurge to dine in this restaurant.
Aside from that, The Club Grill takes pride in its elegant atmosphere as well as live entertainment. This opulent dining room gives off that classic English Jazz club vibe to it. Before heading here, you can get to sample the best tequila on their list too. Don't forget to try their signature cocktail as well.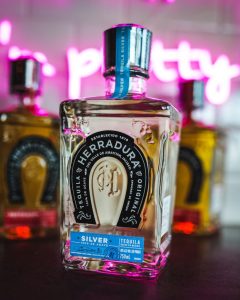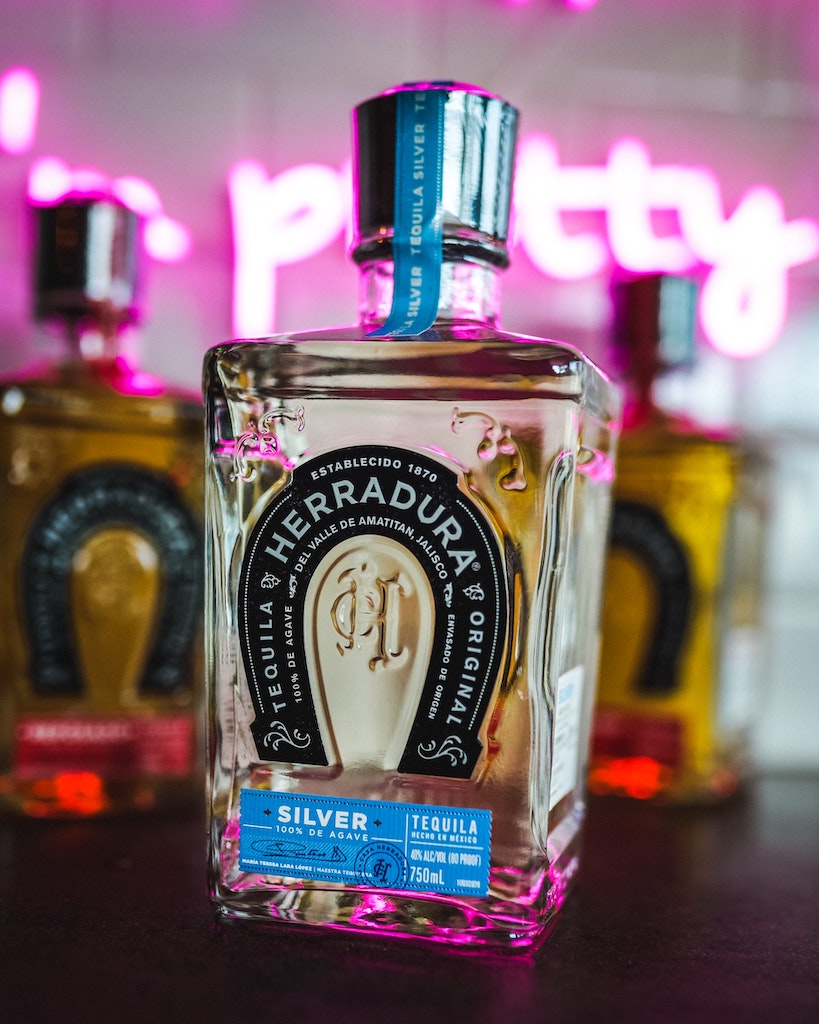 Meanwhile, Il Fantino is another option to consider while in the Ritz. Their sophisticated a la carte menu is perfect for those who want to experience fine dining for the first time. In fact, this is a great spot to go on a romantic date or to celebrate a special occasion. Aside from the charming atmosphere, this restaurant gives you a great view of the Caribbean Sea. Take note that you will need to make a reservation here to secure a table. In addition, you will need to follow their dress code. You can wear dress shirts and dresses but leave your flip-flops behind.
Loncheria El Pocito
If you are looking for authentic Mexican food, you have come to the right place. Loncheria El Pocito is a well-known brunch spot in Cancun. In fact, it should be an obligatory stop if you are staying in Cancun. After all, it has been around since 1988.
Chef Manuella Uch, who was originally from Valladolid, is the one manning the kitchen. Each dish that she makes is full of her Yucetacan spirit. In fact, you need to try her version of cochinita pibil. Aside from that, you should also look for Chaya. This local shrub is part of the local cuisine here. In fact, they add it to most of their dishes from agua frescas to their tamales. You will notice it because the dish will have that chard flavor to it.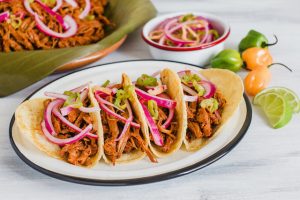 Loncheria El Pocito is a great spot to have brunch with the family. They offer good cheese pies, pork, and broth as well. In addition, their beverage service is quite extensive too. Aside from wine and beer, they serve great coffee too. Locals frequent this restaurant because of the delicious meal that they can get here for a reasonable price. If you woke up late and are looking for a brunch spot, this is a good option to consider.
La Pasteleteria
La Pasteleteria may be a small restaurant, but it packs a punch when it comes to its food. Located on one of the busiest streets in Cancun, La Pasteleteria is well-known for its hearty portions. Not only that, but you'll love how they present their dishes. In fact, you will feel like you are dining in a gourmet restaurant with the quality of the meals served here. The difference is that the prices are far cheaper compared to the high-end restaurants around Cancun.
Their signature dish is the crepes which you can have as a meal or as dessert. Aside from that, you will love their salads made from fresh ingredients. They are crunchy and refreshing to the palate. You can pair it with a bowl of warm soup if you like. In addition, they also serve Mexican dishes too. It is not surprising why this restaurant appeals to both locals and tourists alike.
If you are looking forward to having the best breakfast then you'll not be disappointed here. Their extensive menu includes waffles, eggs, pancakes, and fruits. They also have pastries that you can pair with their coffee or juice. Aside from that, they have a bakery onsite where you can buy bread and other pastries. This is a great spot to head to for breakfast thanks to their impressive menu. With their huge portions, you will be fueled to enjoy a full day of exploration.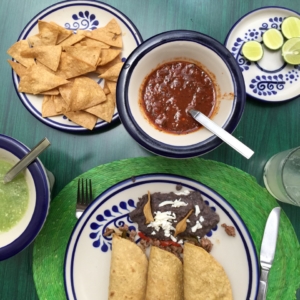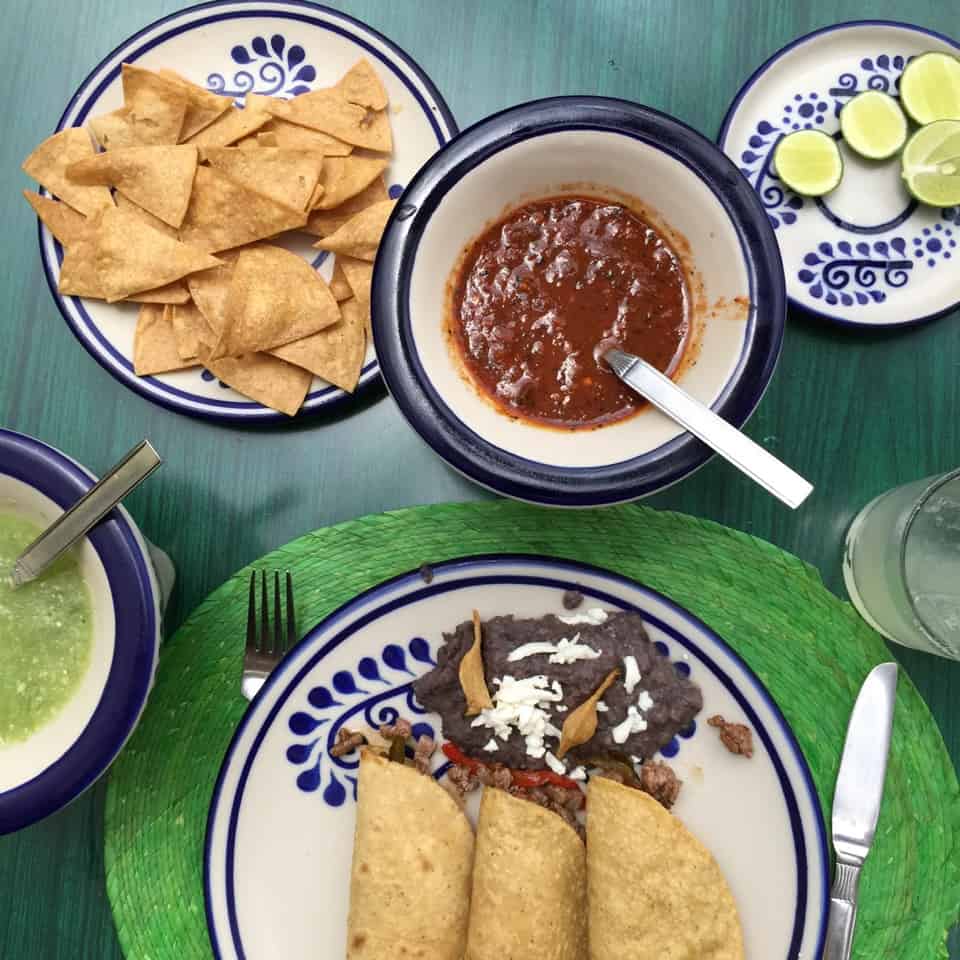 More Cancun Restaurants You Won't Want to Miss
Visitors landing in Mexico City often make plans to head to Cancun. After all, it is here where all the action is happening for tourists who are into partying until the early hours of the day. There is no shortage of accommodations in Cancun, especially at the Hotel Zone. Regardless of whether you are looking for a boutique hotel or an all-inclusive resort, you will have plenty of choices here.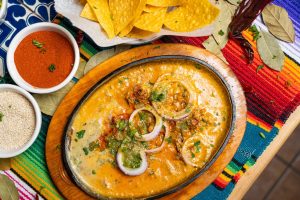 Aside from that, Cancun has a long list of restaurants that you can visit too. I, for one, often keep my eyes peeled for anything new or interesting when I am on vacation. This is why I am adding more places to eat here. Take a look!
El Cafe Mexicano
The Ritz Carlton has quite a selection of restaurants on-site. One of them is El Cafe Mexicano. This restaurant has plenty of windows that open up to the pools below and the Caribbean Sea. You can head here to see their breakfast and lunch options if you are feeling famished. Guests can order directly from the menu or, if you are feeling experimental, try their buffet.
Their buffet is a combination of hot and cold dishes which you'll enjoy sampling for sure. If you are here for breakfast, they have a Belgian waffle station and an omelet station on hand. They go well with the rest of the dishes served here. Among these are fresh fruits, bagels, lox, and pastries. In addition, they have traditional breakfast meals like bacon and eggs.
They also serve traditional Mexican breakfast meals like refried beans, chilaquiles, and taquitos. I would suggest that you go for their buffet instead of ordering what's on their menu. This way, you will be able to try out different breakfast meals.
Belgian Waffle Boutique
For those who have a sweet tooth, have your breakfast at Belgian Waffle Boutique. As the name suggests, their signature dish is Belgian waffles. However, they do have other meals to offer. Among these are hot cakes, French toast, crepes, as well as chilaquiles. They even have a brunch menu if you arrive here before lunchtime.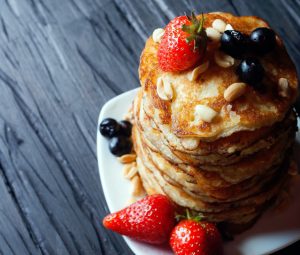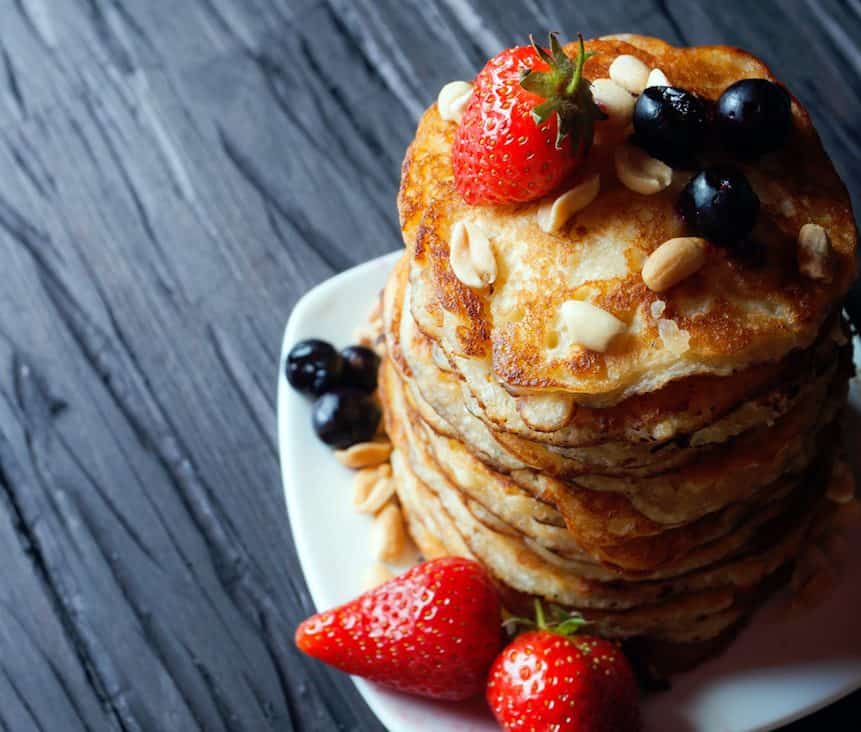 Belgian Waffle Boutique has two locations. The one at the Malecon is the easiest to reach. It may be small, but its colorful decor and friendly staff make your stay here enjoyable. This is one of the best cafes to enjoy a good cup of coffee. In fact, you can start your day in this chill restaurant before heading out. Take note that this restaurant gets pretty busy during the weekend. If you want to avoid waiting in line, visit here on weekdays.
El Huerto del Eden
Located in the heart of the Hotel Zone lies El Huerto del Eden or the Garden of Eden. This restaurant is a great spot to head to while you are in the Parque las Palapas. One of the things that you'll love about this restaurant is its menu. In fact, the name of the restaurant is quite apt because of their tempting dishes.
They offer European dishes such as croissants that are full of strawberries and cream. In addition, they also have Mexican dishes worth trying too. Think sweet concha buns and molletes. You should head to their courtyard on warm days to enjoy the fresh breeze. There are tables near their water feature with dreamcatchers dangling above your head.
Taste of India
As was mentioned before, the culinary scene in Cancun is quite diverse. In fact, if you are looking for an Indian restaurant, you are sure to find one. Taste of India is one of those restaurants that serve authentic Indian cuisine. Chef Gulab Singh successfully brought traditional South Indian flavors to Mexico making his restaurant a favorite among the locals.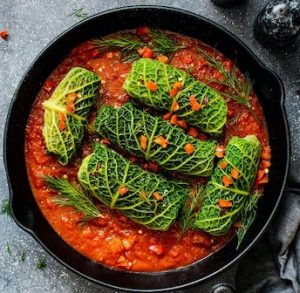 The menu here is quite extensive too. They serve different variations of curries, like a lamb, seafood, and vegetarian. Aside from that, you can also order mixed grilled meats or salmon tikka. Order their platters if you want a complete meal here. After all, it comes with their mains, garlic naan, saffron rice, and gulab jamun. If you want to sample most of their dishes here, do drop by for their buffet.
Esquites
Parque de las Palapas is the main park in Cancun. It is here where locals converge during their free time. There are street vendors nearby where you can buy food or head to one of the restaurants nearby. This park is a prime spot for people-watching. If you are observant, you probably noticed that many are eating corn.
Well, there is one spot to get this and it is at Esquites. What's impressive about this shop is that it has been operational for three decades. They serve cobs of elote or cups of esquites. These usually come with corn broth, grated cheese, lime, mayonnaise, and chili pepper. You will have to wait until 4 pm to be able to order from this stand. Don't worry, it is definitely worth the wait. In fact, I think you will come back for more once you taste it.
Herbivoro
The name of this restaurant should already give you an idea of what to expect here. If you are looking for a light lunch, Herbivoro is a good spot to have it. Their all-day menu consists of meals containing zero animal products. In fact, they have plenty of vegetables, salads, and carb-forward juices.
Aside from that, their breakfast menu is quite impressive. Even if it doesn't have animal products. But while you are here, I would suggest that you try their more creative dishes. Among these are lentil-quinoa burgers, pizza, and more.
Mar de Miel Cafe y Cocina
In terms of trade names, Mar de Miel deserves its name. This "kitchen with a charm" certainly lives up to it. It opens its doors at 7 in the morning with its bakery side producing a variety of pastries and bread. In fact, you will be spoiled for choices here. Because they have croissants, fresh cinnamon rolls, and sourdough. Aside from that, you will also find conchas and orejitas on their display too.
On the other hand, if you are looking for a more substantial meal, then check their breakfast and lunch options. Yes, you will find common offerings like avocado toast, but they do have more to offer. In fact, you should try their hibiscus enfrijoladas and their huitlacoche omelet.
Yamamoto
Japanese cuisine, anyone? If you are craving Japanese food then this should be your go-to restaurant. In fact, locals and tourists alike frequent Yamamoto which is not surprising. After all, they have quite a long list of Japanese dishes. Of course, the sushi here is worth trying. Before, Irori restaurants were popular Japanese restaurants in Cancun. But it seems that Yamamoto has gained the number one spot.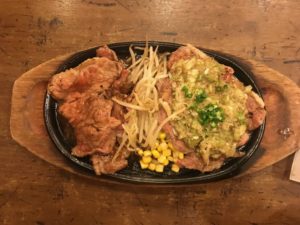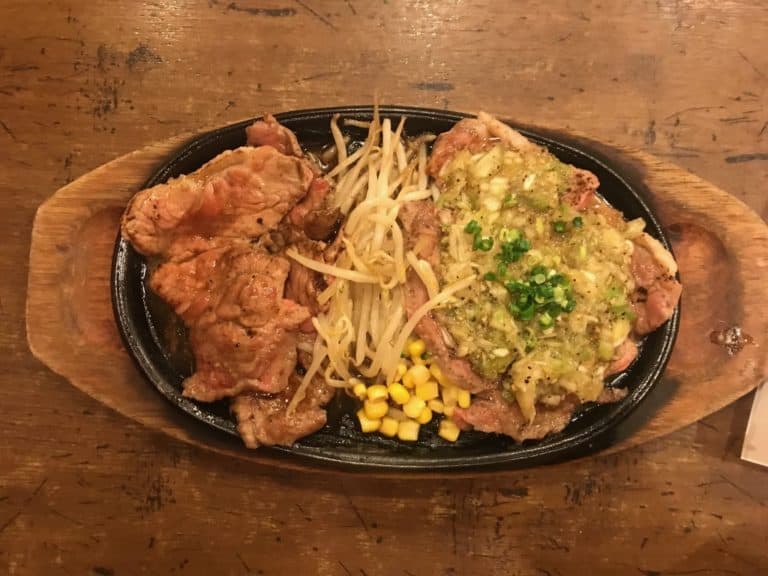 La Familia Don Corleone
The name of this restaurant does give off that Godfather vibe. However, when it comes to Italian restaurants in Cancun this is a popular choice. What you'll love about this place is how creative their dishes are. Not only that, but chef Giulia is quite charming too.
Before, chef Giulia has two restaurants namely Il Famoso and Don Corleone. She combined them into one to better serve her patrons. It was the right move since her loyal fans flock to her restaurant to enjoy authentic Italian cuisine.
Things to Do in Cancun
Cancun is a charming beach town that attracts millions of visitors each year. Who can blame them? The tropical climate, pristine beaches, and rows of bars and clubs make it the perfect spot for guests who just want to enjoy their vacation. In fact, Spring Breakers often head here for some fun in the sun. Aside from that, there are restaurants and sports bars here where you can watch TV to cheer on your favorite team.
First-time visitors may feel overwhelmed with the activities available, so let me give you some ideas.
Visit Downtown Cancun
If you are done with visiting amusement parks, then a trip to downtown Cancun is a must. Here you will learn more about the town's local history plus plenty of street food to try. This is also a foodie haven because of the taco stands that line the streets.
Explore the Hotel Zone
The Hotel Zone tends to get pretty crowded, especially during the peak season. This is not surprising since this is where most hotels and resorts are found. Aside from that, there are shopping areas here too like Plaza La Isla.
This shopping district has everything you need in one area. They have boutiques, bars, restaurants, and entertainment areas. Families will enjoy strolling around the plaza because there are tons to see and do here.
Experience the Nightlife
One of the reasons why Cancun is popular among tourists is because of its nightlife. The Hotel Zone comes alive at night with its bars and clubs operating until early in the morning. Coco Bongo is just one of the nightclubs here that draw a lot of people.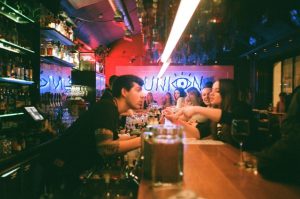 With its great music and free-flowing alcoholic beverages, you will enjoy dancing and drinking here. Take note that some clubs are strict when it comes to their dress codes. This is why you need to check first before heading out. If you want to get into exclusive nightclubs, it pays to dress to the nines.
See Chichen Itza
You cannot stay in Cancun and not visit one of the new Seven Wonders of the World. Chichen Itza was once the seat of power during the Mayan civilization. Today, the ancient ruins became one of the tourist destinations in Mexico. Walk around the pyramids and learn all there is to know about this great civilization. You will want to be here early in the day to get ahead of the crowd.
Swim in the Cenotes
While you are in Chichen Itza, you should also check out the cenotes nearby. Cenotes are these freshwater caverns that were considered sacred by the Mayans. Some were used for sacrifices while others were their main source of water. Ask your guide which cenotes are open to the public because these are the ones where you can go swimming and snorkeling.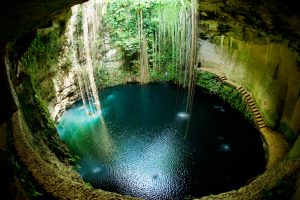 Go on a Day Trip to Tulum
Aside from Chichen Itza, there are other ancient ruins that you can visit. In fact, Tulum is one of those places that you can go on a day trip. The Mayan ruins here are a bit smaller than Chichen Itza, but they are impressive nonetheless. Aside from that, the beaches at Tulum are pristine too. If you want to get away from the crowd at Cancun then this is a good place to be.
Wrap Up the 10 BEST Breakfast Restaurants in Cancun
Planning a trip to Cancun is an exciting prospect. After all, you will see a different side of Mexico in this party town. Check in at one of the hotels in the Hotel Zone to enjoy free Wifi, comfy rooms, and luxurious amenities. Rooms have their own private bathroom, a balcony or terrace, and more.
Once you have found a place to stay then you are ready to explore Cancun. There are beach resorts and clubs nearby if you want to enjoy the white sands. At night, wear your best dress and dine in one of the upscale restaurants. For sure, you will want to stay longer here once you see the kinds of activities worth doing here.