Mexico City is the capital of Mexico and is the most populous city in North America. It is also rich in history which is evident in the Zocalo, its historic center, and a UNESCO World Heritage Site. This is where you will find well-preserved historic artifacts and colonial structures. Aside from that, the city itself is known for its delicious local cuisine. From tacos to burritos and everything in between, you will get your fill here.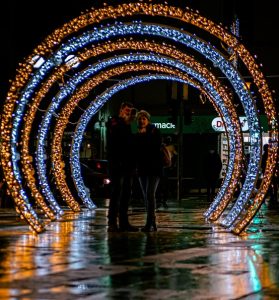 ---
What's in this post:
hide
One Week of Partying in Mexico City:
A Complete Guide
---
---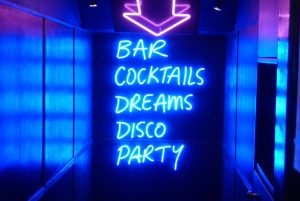 Of course, the city of Mexico is more than a cultural center since it is also a gastronomic center. In fact, it is also known for its vibrant nightlife that has drawn locals and tourists alike. There are plenty of party hotspots in the city that you will want to extend your stay here to truly immerse yourself in its night scene.
But where to start?
If you are on a quest to check out the best places to witness the Mexico City nightlife, you have come to the right place. This post will take you to popular destinations around the city that you can add to your itinerary. If you are unhappy with the list, you can always hit the unsubscribe link, but for sure, you will find a place or two here that will suit your tastes.
Where to Party?
Mexico's capital offers a diverse selection of bars, clubs, and discos to check out. In fact, they have different opening times but one thing is for sure, they all close down at 5 am. If you are planning on checking the nightlife here instead of staying in your living room all the time, you need to know where they are.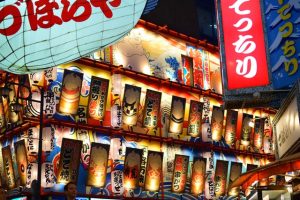 Polanco
This is an exclusive area of the city is where you will find plenty of upscale bars and clubs. You can start here for your pre-drink, starting with Limantour. On the other hand, if you want to go straight to business, then Jules Basement is a good start.
Roma-Condesa
This section of the city has become a favorite among tourists that many chose to stay here. Aside from that, if you are looking for a more laid-back venue, you can go to Gin Gin. On the other hand, take up the party fever up a notch at Bar Oriente where you can listen to live music while having a drink.
Juarez or Zona Rosa
Meanwhile, if you are into alternative/bohemian vibes, then this is a great neighborhood to be in. Take your pick among the swanky establishments frequented by young adults who want to drink and dance. Whether you are into Caribbean music, electronic, or dance music, you will not run out of options here. In fact, the Benito Juárez neighborhood has a healthy balance of budget-friendly to expensive clubs and bars.
A Guide to Mexico City's Nightlife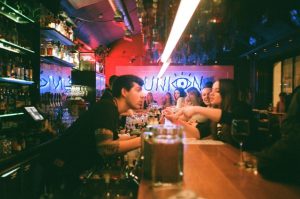 Mexico City offers a wide range of bars, nightclubs, and restaurants that make the nightlife scene here truly exceptional. In fact, Mexico City locals and foreigners often hit the bars and clubs here once the sun has set. If this is your first time visiting the city, or want to enjoy the nightlife here more, check the list below.
Sens
Although this nightclub is a bit far from the city center, it is still worth mentioning here. It will take half an hour drive to get here and will be worth the trip. The locals often call it a preppy nightclub because of its highly selective and exclusive entry policy. But once you get in, you will understand why the young adults frequent it.
It boasts high-quality sound systems, elegant interiors, and amazing service. Aside from that, they are constantly raising the bar when it comes to their services. They have good music here plus there is an extensive list of drinks too. It is best that you reserve a table beforehand to guarantee your entrance here. Although this is an elitist club for some, many still talk about the amazing experience they had here. It is your choice if you decide to check it out or not in Ciudad de México.
La Casa de las Sirenas
Tequila is Mexico's most famous alcoholic beverage, not just in the country, but across the globe. In fact, many have developed and created different iterations of the renowned drink. There are now several types of tequila that you can sample at La Casa de las Sirenas. This restaurant bar lies within a 16th-century building. Aside from that, it takes pride in its extensive list of tequila.
This is the perfect spot if you want to sit back, relax, and enjoy your tequila. After all, there are more than 250 brands here to sample. In addition, the ambiance is laid-back and perfect for catching up with friends.
Gin Gin
Gin Gin is a good place to head out to if you are looking for an upscale cocktail bar to unwind. This is a relatively new Mixology Bar that delivers impressive craft cocktails involving gin. In fact, they have more than 50 Gin labels in their bar and work in tandem with botanists to get the best results. That said, expect this kitchen bar to get busy on certain days. After all, where else can you find freshly made cocktails that are world-class?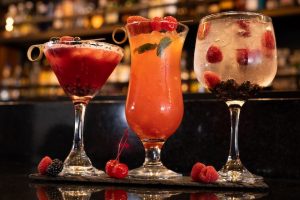 What's even better is that they pair their drinks with sinfully delicious food. You will not want to leave their premises anytime soon! With their interesting decorations that are hard to miss and friendly vibe, this can be the perfect start to your bar hopping or clubbing needs.
Patrick Miller
One of the best nightclubs that you can check in Mexico City is Patrick Miller. In fact, they pulled out all the stops to achieve the perfect party atmosphere. Their live music caters to different kinds of partygoers so you will not feel left out. This bar lies in the heart of Roma Norte and is the perfect place for all kinds of party animals.
In fact, you should check out their "Retro Nights" where guests dress up in vintage clothing. Also, they play dance music hits from each decade which you will feel like dancing to. With this kind of party vibe happening here, it is best that you get here as early as possible. After all, the lines can get pretty long with good reason. Patrick Miller definitely knows how to throw a great party each night. After all, they man their DJ booth with talented DJs to keep the party going.
And you know what the best part is? You don't have to worry about not being a good dancer. Let the music flow through you and you will soon be dancing the night away. In fact, some people challenge others to a dance-off which is quite exciting to see.
Cicatriz Cafe
One-third brunch spot, one third mezcal bar, and one third coffee shop, Cicatriz Cafe has changed how drinking and dining are done in Juarez. Owned by siblings Scarlett and Jake Lindeman, Cicatriz is a great place to hang out all day long. In fact, with the relaxed atmosphere and American-style dishes mixed with an extensive wine list, you will have everything you need for a laid-back night out.
You can even head out here early in the day to get brunch and some coffee too, perhaps. At night, you can indulge in their carefully curated natural wine list to go with your food. In fact, you should try signature drinks like Yokos which is their house version of the Aperol spritz.
AM Local
Do you love electronic music? Then AM Local is where you are going to have a good time. In fact, the DJ sets here do represent the best of CDMX nightlife. After all, the club is where well-known international DJs gather such as Ivan Smagghe, Jay West, and Troy Pierce are. In addition, AM Local gained popularity because of its affordable prices and flexible dress codes.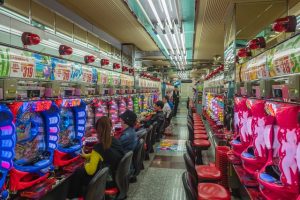 Aside from that, this nightclub has three levels. The second floor is where the action is happening since this is where the dance floor is. From colorful tables to walls and ceilings packed with LED light, which is the principal feature of the interior design, the atmosphere here is electric! In addition, the high-quality sound system here takes up the party vibe up a notch. There is nothing quite like it!
AM Local has already established itself as one of the oldest clubs in Mexico's night scene. In fact, people flock here every Wednesday. If you want to see what the fuss is all about, you will find AM Local at 67 Nuevo Leon Street in La Condesa's bohemian district.
Club Social Rhodesia
Currently one of the best nightclubs that you should get into, Club Social Rhodesia lies next to Glorieta de la Cibeles. In fact, this nightclub is within an old converted house that looks uninviting from the outside. You might miss this one except for the fact that there is usually a long line snaking outside the building. If you do not find its facade quite interesting, know that when there is a line, the place is going to be rocking.
In fact, the club has more than three levels for you to party in. They play great music such as rock/pop and dance music. Aside from that, the atmosphere is alternative instead of preppy or trendy so guests can feel right at home. In addition, their drinks come at reasonable prices so there is simply no reason not to enjoy your time here. Don't let the unimpressive facade of Club Social Rhodesia fool you. Once you step inside, you will not want to leave any time soon.
Mono
Mono is one of the capital's best clubs that you should add to your itinerary. In fact, Mexico City locals often flock here as it operates until the wee hours of the morning. It lies in the Juárez neighbourhood in a centenary house. Aside from that, both local and international DJs gather here to step up the dancing scene. The music and the beats are sure to keep everyone on their feet.
What's more, Mono knows how to prolong the fun. They make sure that drinks are flowing and that everyone is having a great time. If you want to take part in their vibrant parties, be here around 2 am. This is the best time when the parties hit a fever pitch. For sure, you will not notice that morning has already come since everyone is having a great time here.
Republika
Republika is one of the best clubs that you can head to in the city. It lies in the Polanco neighborhood and is where young adults often go at night. But don't worry, even if you are not in this age range, you can still have fun here. After all, Republika is known for hosting amazing parties that last all night long. Although getting inside is a bit tricky, you will soon learn that it is all worth it.
In fact, once you get inside, you will see plenty of guests doing crazy shots at the bar. You should do the same too to help you loosen up before hitting the dance floor. It is true that people often complain that the club fills up real quick. It just shows how popular Republika really is to locals and tourists alike. In fact, some even recommend it if you want to flirt. If you want to know if there is any truth to these claims, then make your way to Avenida Presidente Masaryk 407.
La Santa
Are you ready for the best nightlife in Mexico? You have come to the right spot as La Santa is one of the top clubs in the city. After all, ever since it opened its doors back in 2016, La Santa has a hype to live up to. Fast forward to today and it is one of the poshest and priciest nightclubs in Polanco!
La Santa boasts giant speakers, flashing lights, and incredible music that will keep you on your toes. Once midnight rolls in, you will see plenty of luxury cars parking right up front. You will find models dressed up to the nines and men in dapper suits entering the nightclub. Don't be intimidated by them since you can get to rub shoulders with them by signing up on their list in advance.
One of the best things that you'll love about La Santa is their champagne parade. Order a bottle and it will come complete with fireworks! Sometimes, you might even be treated to a girl popping out of the cake. La Santa may be one of the most expensive places here, but it will be worth the experience. Not only do they have good music but good service too.
Hanky Panky Cocktail Bar
The vibrant city of Mexico has a lot to offer locals and tourists alike. In fact, it is home to a one-of-a-kind cocktail bar that is for members only. This speakeasy bar lies in the La Juarez neighborhood. What sets Hanky Panky apart from the others is that they do not disclose their exact location. You will need to make reservations via telephone to know where to go.
Considered to be one of the best bars in Mexico, Hanky Panky has different bar tenders each night of the week. Spearheaded by bar owner Roberto Ponce, you will find that you will be served world-class drinks all the time. In fact, together with leading bartenders in Mexico, Hanky Panky is the best spot to have a quiet drink or two, or just chat with your friends.
This is a good option if you want a more laid-back night in Mexico. All that you have to do is to make a reservation through their phone and that's it.
Xaman Bar
This hidden bar is a great respite from the loud music of nightclubs that dot the city. In fact, this is the right place for some mellow music and even fancier cocktails. You will find that their list of cocktails plays with local ingredients. Think guava and hoja santa finding their way into bitters, fermented syrups, and other alcoholic drinks. You will find that both local and foreign artists mix well with the edgy business crowd here.
If you are into people-watching, this is a good spot to do so. Just grab a table or sit by the bar and enjoy a drink or two here. The chill atmosphere is ideal for those who just want to unwind after a long day.
Area Bar
Polanco is one of the hotspots in Mexico where bars and nightclubs thrive. In fact, Area Bar is one of those that you should add to your list. One reason behind this is that it is a rooftop bar that gives you scenic views of the cityscape. You will find Area Bar on top of the Hotel Habita where the elites of Mexico often go to.
If you want to skip going on a crazy night in one of the nightclubs in the area, this is a great spot to head out to. After all, it has a beautiful lounge area where you can indulge in a few drinks. During the day, the rooftop bar transforms into a swimming pool for guests to enjoy. This upscale bar is a good option if you want to get away from the noisy clubs down below.
Bar La Opera
If you have an affection for history, then grabbing a drink at Bar La Opera is a must. One of the reasons why this is a popular watering hole is that it has a bit of history to it. Guests can take a look at the hole in the ceiling shot from the gun of Emilio Zapata. Aside from that, this old decadent bar is where the rich and famous once visit to be seen. As the name suggests, this is where opera members frequent after their show too.
Bar La Opera's rich history aside, you can also find an extensive list of liquors too. But if you are expecting molecular drinks, and smoking cocktails, this is not it. It is a straight-up drinking bar that offers great food to accompany its drinks. In fact, you should go for their octopus and escargot as they go well with their extensive list of wines and spirits.
Jules Basement
Jules Basement takes pride in being the first speakeasy in Mexico City. Aside from that, this is one of the bars in the area that you don't want to miss. It lies behind an unassuming fridge door that opens out into a creatively designed bar. In fact, it has its own distinctive vibe with skulls for decorative pieces that will catch your eye.
Aside from that, Jules Basement is known for its delicious cocktails that bartenders prepare with great skill. They do have great music here plus live entertainment as they sometimes host shows here. In addition, they also have cocktail tasting sessions too which is a great way to sample their concoctions.
La Clandestina
The first thing that you will think of when stepping inside La Clandestina is that this is where all the cool people go. In fact, the clientele of this bar is between their 20s and 30s. Locals and ex-pats frequent this hip bar at night to drink some mezcal.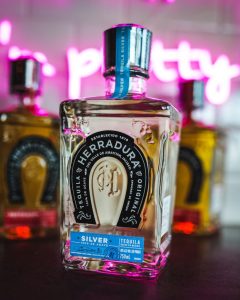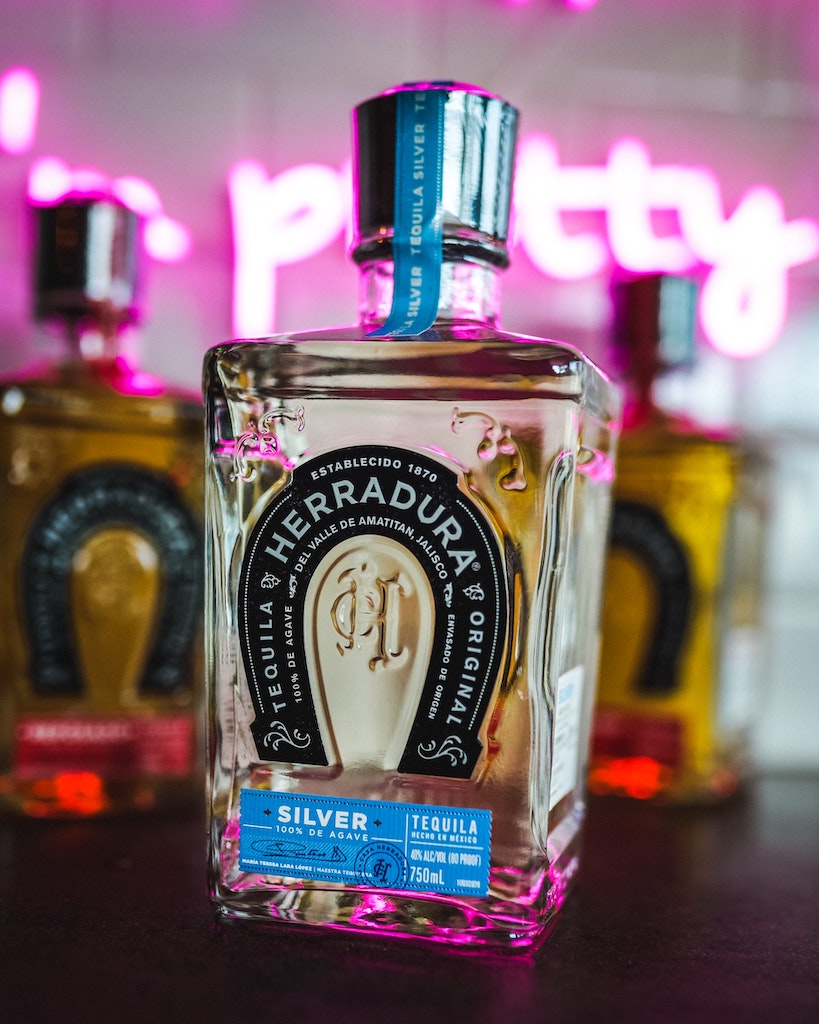 Check out their menu where you will find house craft mezcal cocktails. Aside from that, you can also order one that you can sip from a traditional glass mezcal cup. Either way, this is a good option if you want to just enjoy a few bottles of mezcal while people-watching.
They have outdoor seating where you can enjoy the fresh air. However, if you want to get a good view of the interiors, choose a spot near the doorway to see their mezcal setup.
M. N. Roy
M. N. Roy is one of the best spots to consider if you want to have a great night out in Mexico. In fact, it does have a somewhat legendary status because of its revolutionary namesake. Aside from that, its clientele is more on the celebrity side which means that you will be rubbing shoulders with beautiful people here.
Once you get inside, you will be treated to electronic music that will keep you dancing the night away. Also, they have a wide array of world-class cocktails to try out. However, the real challenge is getting inside this upscale club. After all, it is an exclusive nightclub where guests will need to have a membership club or ring to get inside. If you know how to work your charm at whoever is at the door, you might get the chance to see what goes on inside this trendy nightclub.
Mama Rumba
The bars and nightclubs in Mexico will not be complete without hearing some Latin music being played. In fact, if you are up to dancing some salsa, then head to Mama Rumba! After all, this is the best salsa dancing spot in the city. This casual, upbeat nightclub has live bands playing Latin music. Aside from that, there are DJs turning up the volume in the nightclub.
In addition, Mama Rumba offers dance classes too. What better way to pay homage to the local culture than learning how to dance the salsa? The best part is that there is no dress code to worry about because of its casual vibe. Just dress comfortably and prepare to have a good night in this establishment.
Craft Society
If you are looking for some craft beer to slake your thirst with, then Craft Society is a good place to start. This is a cool beer bar that lies on the Plaza Luis Cabrera Square in the Roma Norte. Their bar menu contains a long list of beers including bottled ones that you can drink at one of their outdoor tables.
Aside from that, make your way to one of their high-top tables near the bar for some socializing. If you visit during the weekend, you will find that they turn the volume up a notch past 11 at night. This happens especially when there is a big crowd who wants to listen to music while catching over beers.
Pata Negra
While you are in Centro Histórico, do consider stopping by at Pata Negra. This diverse bar hosts hundreds of Americans who are looking to experience the nightlife in the city. During the weekends, live bands perform their own house music that you can dance to. On weekdays, they play Jazz, Salsa, and Funk to name a few.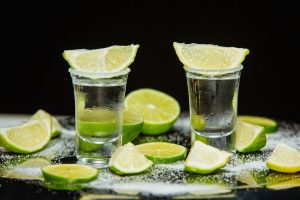 One thing to keep in mind though is that this bar can be a hit or miss sometimes. There are days when their nights are quite exciting and lively. Others tend to fall flat. On a good note, there is always a good-sized crowd here plus the drinks are worth trying out too. Whether you want to dance or just enjoy a drink or two, this is still a good spot to consider.
Janis Palmas
Another option to consider for your week of partying in Mexico City is Janis. This classic and exclusive nightclub lies in the Lomas de Chapultepec Zone. Visit the club from Wednesday to Saturday and try their Janis shots served on guitars. What makes this drink exceptional is that it combines Chambord, gin, red fruits, and others. You won't hesitate to down another once you taste it!
Once you get inside the nightclub, make sure that you take a selfie with their neon sign. Aside from that, they have a grand mirror with red armchairs that give off that luxurious vibe to the place. After all, the vintage-style fabrics give them that upscale feel that you will want to enjoy. However, you will need to keep an eye on the prices of their drinks as they are leaning towards being pricy.
This is a good spot to go to on a Friday night to relieve some stress. Just make sure that you dress up nicely and reserve a table beforehand. After all, the security guards here tend to be picky on who can enter the club.
U.T.A Bar
You can leave behind your fancy clothes and just show up in your casual wear at the U.T.A Bar. This graffiti-covered bar is definitely a unique spot to go drinking and dancing in Mexico City. In fact, their drinks here are quite cheap! No wonder locals and tourists alike drop by here for some fun. The best part is that dancing here continues all the way to the early hours of the morning.
If you don't want to dress up just to get into nightclubs, then this is a cheaper but fun option to consider. All that you have to do is get ready to sway those hips to the dance music here.
Americana Club Social
As was mentioned before, Mexico City offers a great variety of bars and clubs to suit all kinds of tastes. In fact, once you step inside Americana Club Social, you will feel like you have gone back in time. That said, the unique and highly sensual experience that this club offers is going to be a memorable one for you.
Once you get past the club's velvet rope, you will be treated to the artwork by Gildo Medina. Move further inward and you will hear live house and electronic music being blasted from their speakers. Pair this with great service and you know you will have a great time here.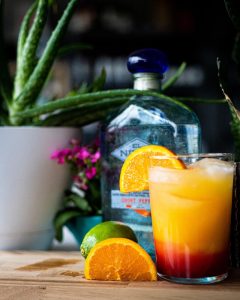 And if that is not enough for you, this luxurious nightclub is inside a converted colonial house. It has two floors wherein the second level is where you will find the stripper pole. This is definitely one of the hotspots in Latin America that you don't want to miss.
Bar Tenampa
Bar Tenampa is a staple on Plaza Garibaldi. It has that festive air to it in part because of the mariachi bands playing here. You will need to like traditional Mexican music to fully appreciate the music here. Aside from that, the food is good enough to pair with their wide selection of drinks!
In addition, they serve traditional dishes here like tacos, soups, and salads. Since this is a dive bar, its main attraction is its extensive list of alcoholic beverages. You can drop by if you want to enjoy some good music and local cuisine. The best part is that the mariachis visit the tables to sing songs to you. This is a whole new experience and then some.
Arctic Bar
Who would have thought that there would be an ice bar in Mexico? Well, since you are in the city, the Arctic Bar is a lighter option to consider. No need to dress up here since you will be wearing thick coats here. The frozen space does give that unique vibe to it making it a great mid-point for your night out.
They play electronic music here but they do have a quiet spot where you can enjoy your drinks. One of the challenges here is to spend more than 15 minutes drinking their beverages. Of course, what better way to counter the frigid temperatures than a round of tequila? If you want to try something new, then add Arctic Bar to your list. You can spot it in La Condesa.
Cantina Tio Pepe
Cantina Tio Pepe is a traditional cantina that has been around for a long time. It dates back to the 1800s, so if ever you want to experience what a real cantina is, this is it. Fortunately, women are now allowed to enter the cantina unlike before when it was just for men only. Don't expect craft cocktails here as the menu is just two columns worth.
On a good note, its simplicity is what draws people here. That and the fact that it has been around for centuries. Aside from that, they serve their drinks with chicharron plus the servers here are really friendly. This is a good spot if you want to immerse yourself in tradition.
Mercado Roma
This is a big conglomerate of food vendors all in a market hall with a Biergarten on top. Head to the back and you will see long wooden tables that you can share with other guests. The open space is home to taco vendors, mezcal vendors, pizza vendors, and more. In fact, you can grab some gluten-free food and beer too while you are at it.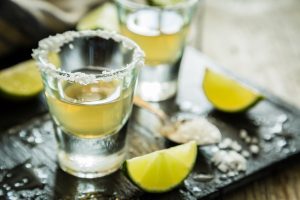 If you come in from the front, you will see Mexican cuisine followed by Italian and others. Aside from that, the mezcal vendors are at the back where you can get free samples. Once you find a spot to sit, vendors will approach you with free popcorn, and their wares. If you want to sample different drinks in one area this is it.
Fifty Mils
Fifty Mils ranks as one of the top bars in Mexico. In fact, you don't have to fight over it on social media since many agree with this designation. One of the things that you will notice here is that their list of cocktails is on a small pamphlet. But if you want to get a good look at them, they have a coffee table book for it complete with photos and descriptions.
Once you step inside the bar, you will feel like you are no longer in Mexico. In fact, this is the work of the Four Seasons charm. Although the prices of their drinks are close to what you will get in New York City, they are worth it. After all, the taste is outstanding, not to mention the service is excellent too.
Terraza Hotel Condesa
Make your way to the rooftop of Hotel Condesa and indulge in great views and amazing drinks at Terraza. Yes, the drinks are on the expensive side, even in Mexico, but they are worth it. Aside from their extensive wine and cocktails, they also have other beverages to try as well. You can pair it with a plate or two of sushi which is absolutely delicious.
Although Terraza is on the rooftop, do not expect it to have great sunset views. Instead, you will be looking over hotel rooftops and tops of trees. It does give you some respite from the bustling street below. Bring your friends here to catch up over food and drinks.
Celtics Pub
This Irish-style pub lies in the La Condesa district. They entertain their foreign guests with British and Irish music which adds to its uniqueness. If you want to take a break from local beverages or just miss home, this is a good place to visit. Since you are here, do order their Irish Guinness which is their most popular drink. After all, this is an Irish bar that knows how to quench your thirst with the real deal.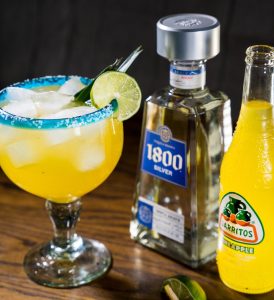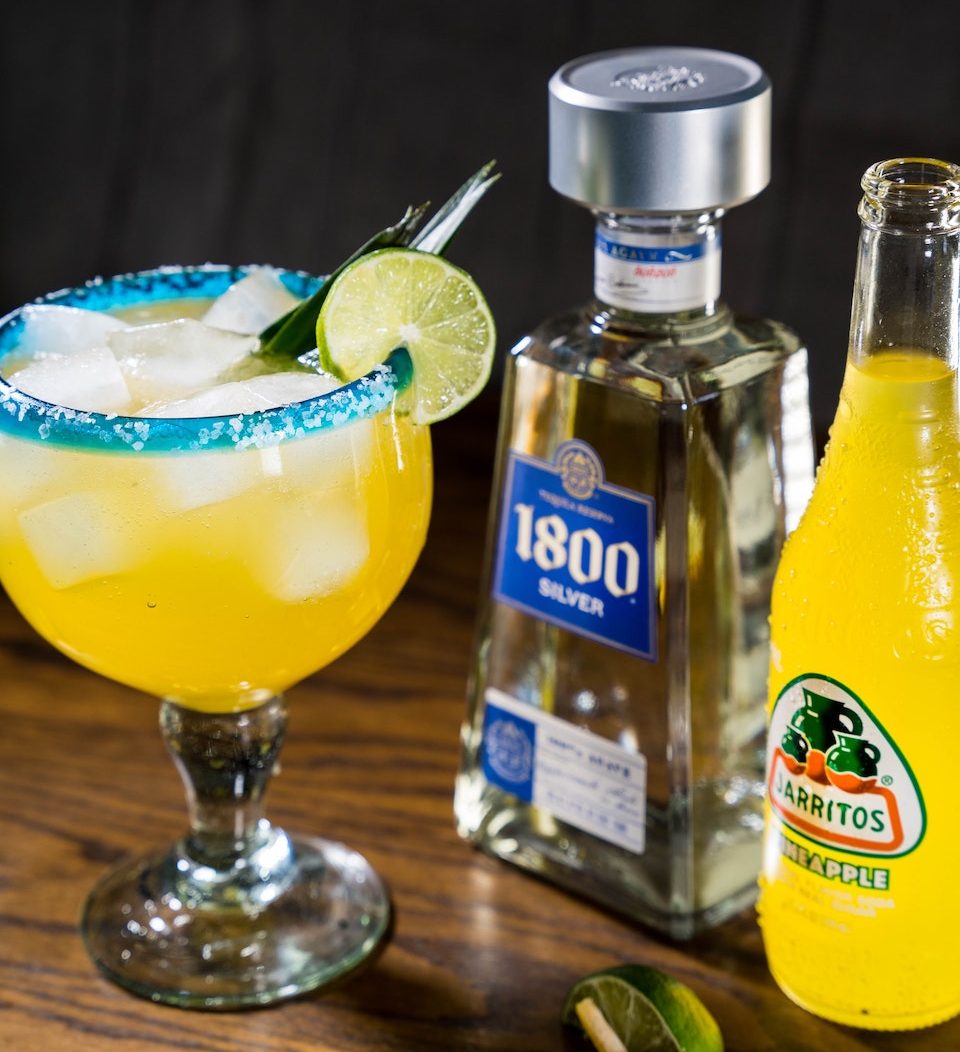 Wrap Up
Mexico City is, without a doubt, one of the best spots to experience the nightlife. After all, they have more than a couple of blocks of bars and clubs to hit when you come and visit. Regardless of whether you are looking for a quiet venue to drink or get into the heart of the action, Mexico City has it all. But don't you worry. There are other cities in Mexico that have a great night scene too just like Puerto Vallarta.