Are you ready to cool off in Pensacola? You and me both! With beautiful beaches, tons of fun activities to do, and of course, great sunset vibes. What more can you ask for? If you are looking forward to the best beach vacation in the United States, the Florida Gulf Coast is where you should be. In fact, no trip to the Sunshine State will be complete without enjoying the best beaches in Pensacola Florida.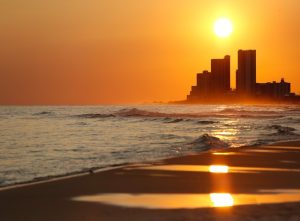 ---
What's in this post:
hide
Beaches in Pensacola, Florida
---
---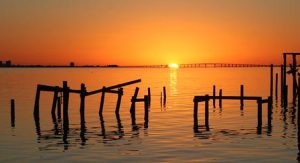 Pensacola is a hidden gem in the Florida Panhandle. It is a historic city in Escambia County with several beaches that locals and tourists can enjoy. From calm waters to beaches that come alive, there is something for everyone here. All that you have to do is to pack your beachwear, your suntan lotion, and snorkeling gear. It is time to explore the gorgeous beaches in Pensacola.
What are the Best Beaches to Visit in Pensacola?
Pensacola is just eight miles long and about a quarter of a mile wide. It boasts of artificial reefs, historic as well as conservation sites, and even beachfront zip lining to name a few. You can swim, shop, and dine on the Emerald Coast. The Santa Rosa Island Authority is the one responsible for the maintenance of the beaches in Pensacola Bay and Santa Rosa areas. Their office is at Via de Luna Drive in Pensacola. That said, here are the best spots to visit in Pensacola.
Pensacola Beach
The white sands and emerald-green waters of Pensacola Beach are just a few reasons why this is a popular destination. Aside from that, the waters here are warm and shallow making them suitable for families with small children. There are lifeguards too who make sure that guests are safe while on their vacation.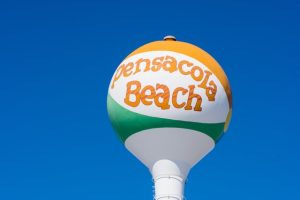 Aside from the gorgeous beach, you can also make your way to the Pensacola Beach Pier. the Pensacola Beach Gulf Pier is where you'll find fishermen and enthusiasts trying to catch fish. It is the longest stretch of beach here. In fact, it will take more than a short walk to explore it. Still, the quarter-mile walk is worth it
Meanwhile, you can even go on a hike by following the Footprints on the Sand Eco-Trail. The trail will take you to see the amazing wildlife that calls this barrier island its home.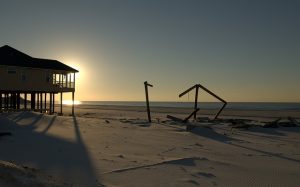 Don't forget to head to the Pensacola Beach Boardwalk if you want to shop and dine. Also, the Shell Amphitheater is one of the coolest spots to visit in Quietwater Beach. Expect live music and entertainment here year-round. In addition, book their Pensacola Bay Cruises where you will get a different view of the skyline. Afterward, make your way to downtown Pensacola to see more of the city and the beauty it has to offer.
Opal Beach
Opal Beach is another option if you are looking for the best place to visit in Pensacola. It lies on the barrier island and is halfway between Casino Beach and Navarre Beach. Also, its shores are part of the Gulf Islands National Seashore. One of the reasons why it is a popular destination is because of its narrow beach that gives you access to two different views.
For starters, on the side of the Gulf of Mexico, you will have a great view of the crystal-clear waters of the ocean and its powdery white sand beaches. On the bay side, however, you have calm waters, shade, and walking trails. This beach has all the amenities you need for your beach vacation. They have restrooms, picnic tables, and bathhouses to name a few.
Meanwhile, Navarre Beach is the perfect place for those who want to sit back and relax. With its turquoise waters inviting guests to take a dip, you will be compelled to find a spot on the beach to sit and relax. In fact, the pristine beaches here are worth exploring. Aside from a wide range of water activities to do here, its secluded location makes it a great spot to watch the sunset.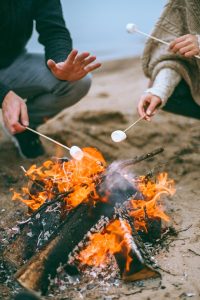 In addition, this beach is home to the Navarre Beach Marine Park. This is a great place for those who want to learn more about marine life. In fact, the Navarre Beach Sea Turtle Conservation Center is where you will find plenty of sea turtles. Also, it is here where the green sea turtle named Sweet Pea resides.
Another great beach to add to your list is the Naval Live Oak Nature Preserve. One of the best things about this nature preserve is that you don't have to worry about the traffic when you visit. In fact, locals prefer going here since it skips all the beach bridge traffic. After all, it lies on the coast of the Gulf Breeze in the Santa Rosa Sound.
This preserve was once used as a tree farm. Nowadays, the forest here is under the protection of the National Forestry Services. With 7.5 miles of hiking trails to explore, you can immerse yourself in the heart of nature. Pair this with calm, shallow waters and it becomes the best spot for families. You can find shade under the canopy of the giant trees on the shore. What's more, there is a good chance that you will spot some dolphins frolicking in the waters here.
Fort Pickens
Fort Pickens is not a bad choice for a family or romantic getaway. It boasts of secluded beaches, azure waters, and a rich history too. Aside from that, you will find it alongside Pensacola Bay where you will enjoy beautiful beach views. What you'll love about this place is that there are several secluded spots to choose from. After all, it stretches from the tip all the way to the western end of Santa Rosa Island.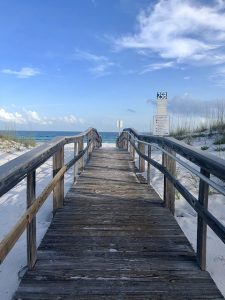 Aside from that, history buffs will want to spend time exploring the fortifications. In fact, this fort was built to defend Pensacola Harbour. This is an important fort that was used to supplement nearby forts with supplies. If you are thinking of heading here, make sure that you bring some snacks and water so you can have a picnic by the cannons.
Park West Beach
Meanwhile, Park West Beach is one of the public beaches that you can access prior to entering the Gulf Island National Seashore. Guests love this spot because it gives them easy access to the beach plus there are large parking lots too. Aside from that, those who want to go paddleboarding, fishing, and kayaking will appreciate the quiet waters of Park West's sound side.
What you'll love about this small beach is that it has two covered pavilions. They serve as picnic areas for guests. Also, there is a pirate ship-themed playground on site too. On the other hand, the Gulf side of Park West is the ideal place to host a beach day bbq.
Perdido Key Beach
If you are looking for a beach that offers recreational activities, you've come to the right place. In fact, this beach spot is ideal for nature lovers as it lies on Pensacola's barrier island. This is a great beach to head out to if you want to get away from the hustle and bustle of city life. What makes this one of the top picks in Pensacola is its natural beauty. In fact, if you join the Discovery Nature Trail boardwalk, you'll see the rare salt marshes and sand dunes here.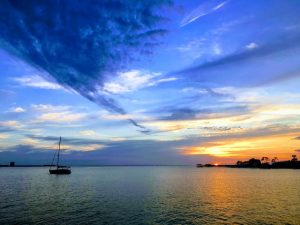 On the other hand, Johnson Beach is where you should go for recreational activities. Lifeguards make sure that guests are safe and sound here. Also, surf blooms here during the winter. In fact, you might even see the Blue Angels overhead. Nature lovers will enjoy the trails that will take them to see the vast wildlife. From migratory birds to native birds, you'll have a great time watching them in their natural habitat. Aside from that, you can go shelling too and see if you can grab some sand dollars on the beach.
Langdon Beach
Are you planning to visit the Gulf Island National Seashore? You should head to Langdon Beach during beach days when the skies are blue and the sun shines brightly. In fact, if you are looking for beautiful white sand, this is it. If you just want to relax then the beach areas are suitable for some relaxation. All that you have to do is to choose a spot to set up your beach umbrella, and your towel, and you're good to go. It is also a good idea to bring some food here since there are no shops nearby. Also, don't forget to bring your kids' beach tools too so they can enjoy the pristine white sand.
More Beaches to Visit in Pensacola
It is not a bad idea to visit Pensacola Beach. Aside from walking around the Pensacola Beach fishing pier, there are more sights to see here as well.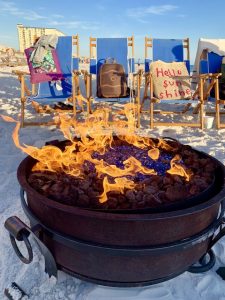 Among these are:
James P Morgan Park & Botanical Gardens
This is another great spot for you to relax and unwind. It is just north of Quietwater Beach and is home to rosemary shrubs, century plants, and southern live oaks.
Casino Beach & Pier
Just south of the Pensacola Beach water tower lies Casino Beach. It boasts of sugar-white sand beaches with plenty of space for guests to enjoy. Aside from that, access here is completely free, plus free parking too.
Fort Walton Beach
This beach lies between Pensacola and Panama and is home to gorgeous sandy white beaches. What makes this a great beach to head out to is the endless opportunities for fun for guests of all ages. With its calm, clear water, pristine beach, and several hotels to choose from, this is a paradise for vacationers in Pensacola.
Dog Beach Park
On the other hand, if you are traveling with your pet pooch, then you'll be happy to know that there's a beach where you can take them. That's right, Dog Beach Park is where you should be to enjoy the sand and waters with your pet. You should head to Dog Beach Park East which is a great access point to the waters. In fact, you can drop by here before heading to the Gulf Islands National Seashore.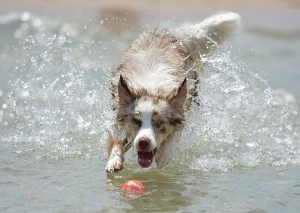 What to Look for in a Hotel
Pensacola promises plenty of fun activities for everyone. However, aside from planning on which beach to visit, you should also consider where you'll be staying. A good starting point is to check Pensacola beach stock photos since they will come up with suggestions on where to stay. Since there is no shortage of hotel accommodations here, you just need to narrow down your options.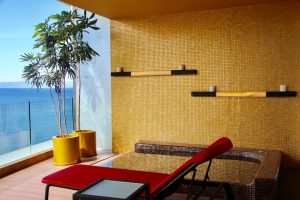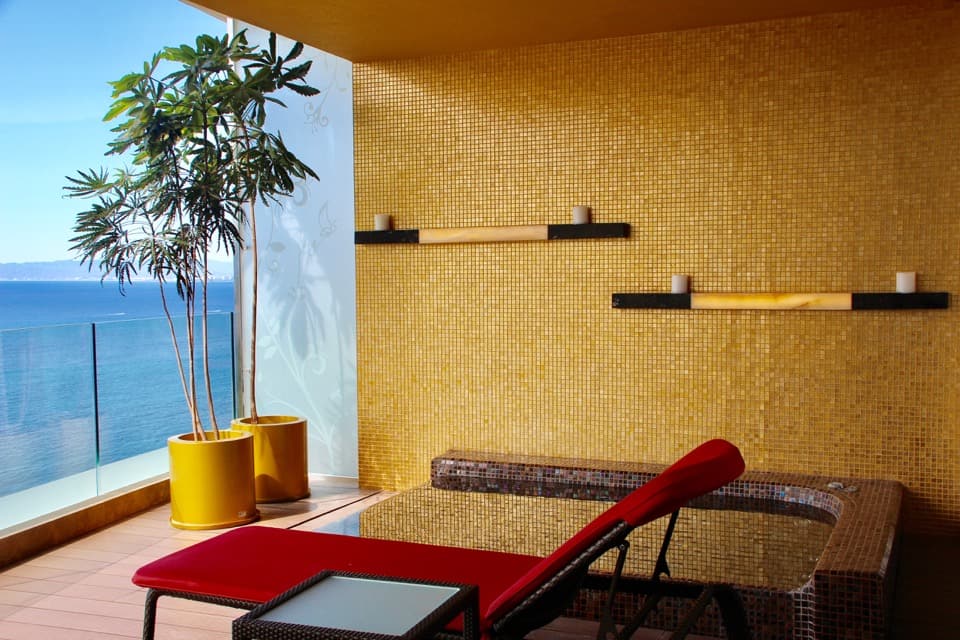 Ask yourself what kind of hotel you want to stay in. Do you want a non-smoking beachfront hotel? Or one that has an on-site fitness center? You should also consider what amenities they are offering. For example, do they have free WiFi, a hot tub, or a room flat-screen TV? Is there an outdoor pool that you can swim in or do they have private beach access? Are there jet ski rentals on the property or can they arrange one for you?
Aside from that, you should also consider whether it is more budget-friendly if you book a home instead. You can check Little Sabine Bay for any AirBnBs that you can stay in during your trip to Pensacola.
8 Best Beaches in Pensacola, FL
If you want to have a great time in Pensacola, then go on a short drive to visit the beaches found here. You can rent a small boat to take you to the different beaches to get around faster if you like.
Aside from that, the ocean water is full of marine life that you can explore while you are here. Take advantage of the clear warm water to go snorkeling or scuba diving if you like. And if you want to visit more beaches and special events, check out what Dr. Beach recommends.