Croatia is a beautiful country that has been attracting millions of tourists to its shores. In fact, its National Parks are its crowning glory. Visitors have 8 national parks to explore here, including 12 nature parks. It is not surprising that this country is a favorite destination among nature lovers.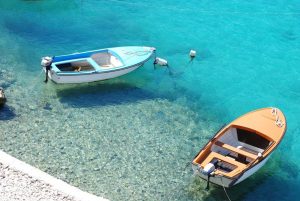 ---
Guide To National Parks In Croatia
---
---
Although Croatia is a small country, the national parks here range from the mountainous wildernesses to cascading waterfalls and everything in between. In fact, they cover about 10% of the country's surface.
Most tourists visit Plitvice Lakes National Park but each of the national parks has something unique to offer. If you are not a fan of huge crowds around the parks, there are other spots that provide you with some peace and quiet. All that you have to do is plan your trip here with the purpose of checking out the best parks that Croatia has to offer.
A Guide to Exploring the Croatian National Parks
There is more to Croatia than being part of the Game of Thrones franchise. Yes, there are towering castles and medieval towns here. However, if you venture further, you will find that they have preserved the beautiful nature bestowed on them. In fact, the best way to truly appreciate their grandeur is to spend time exploring Croatia's National Parks. There are separate institutions that handle the maintenance, upkeep, and promotion of these parks.
Plitvice Lakes National Park
Plitvice National Park lies halfway between Zagreb and Split on the old road. Known as a UNESCO World Heritage Site, this park is one of the most outstanding natural treasures that you can find in Europe. In fact, the big lake of Plitvice was one of two parks that received a national park status in the country back in 1949. It is roughly 296 square kilometres in size.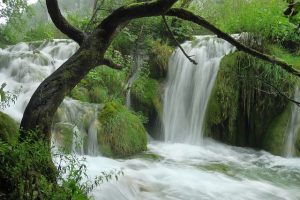 It is not surprising why this great lake is a popular day trip destination from Zagreb or Split. After all, it is a magical destination with four distinct seasons that you don't want to miss. Aside from being the largest and most popular national park, Plitvice is best known for its 16 interconnected lakes. And to top them all off are the famous Plitvice waterfalls! These waterfalls cascade from 25 to 78 meters tall.
As for the lakes, not only are they crystal clear, but they are also quite still. You will feel like you are looking into a mirror. In addition, the lakes come in a wide range of colors from azure-blue to green depending on the organisms and the season. There are times when you'll see turquoise lakes here.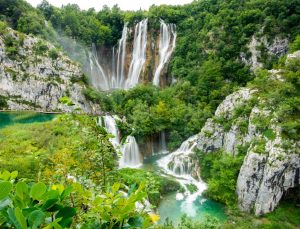 If you are thinking of visiting Croatia, make sure that you add Plitvice to your itinerary. This is a good spot for a day trip as exploring it can take between two to eight hours. You can even learn about the cultural heritage of the locals while on board an electric boat. Aside from that, you can take advantage of the walking trails that will take you into the heart of the dense forest. Also, you can learn a thing or two about the tufa barriers that play a role in this beautiful lake.
Brijuni Islands National Park
Brijuni National Park lies just off the west coast of the Istrian Peninsula. What makes it stand out is that it is an archipelago of 14 small islands. Although most of the Brijuni islands are off-limits to tourists, the main island that you can visit is Veliki Brijun. After all, this is the largest island here.
Veliki Brijun is where more than 200 dinosaur footprints were found. Aside from that, it was also the home of Josip Broz Tito, Yugoslavia's leader, after the Second World War. In fact, he had his own zoo which was later transformed into a safari park. Today, it is one of the island's main attractions.
Meanwhile, there are archaeological sites that you can visit in the National Park Brijuni. These are the remains of two ancient Roman villas as well as the 5th century St. Mary's Church. They say that the Knights Templar used the church back in the 13th century. In addition, there is a Byzantine Palace and museum in the park as well.
Guests can also do more than just learn a thing or two about history. In fact, there are plenty of sports activities here like playing a round of golf, archery, or going on a bike ride. There is a 13 km bike trail here that will take you past all the stunning attractions on the island. In fact, you should choose this option, especially on a sunny day, to truly appreciate the natural beauty of the island.
Mljet National Park
The Mljet National Park is one of the National Parks of Croatia that is perfect for tourists seeking an adventure as well as stunning scenery. Located on the island of Mljet in the deep south of the Dalmatian Coast, there are two saltwater lakes that border the park. These are Veliko Jezero and Malo Jezero. In fact, it is a popular spot for tourists who want to go kayaking, hiking, swimming, and even relaxing on the beach. This is one of the hidden gems of Croatia that you should definitely explore.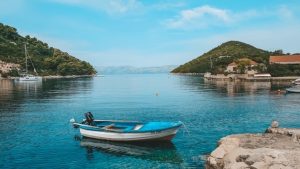 As with any small Mediterranean island, this green island has its fair share of myths, stories, and fables. One of these claims says that Paul the Apostle was shipwrecked here. Others say that it was here where Odysseus was kept captive by the goddess Calypso. Although no one can say that these stories were true, one thing is certain there were Benedictine monks living here almost 1,000 years ago.
In fact, where they stayed was quite unique! If you head to the center of the island, you will find a lake. And on this small lake is another tiny island where a 12th-century Benedictine monastery stands. The monastery has now been transformed into a cafe, but this is one of the main attractions on the island. Who said that you can't go kayaking and have some good coffee at the end of your trip?
The good news is that there are ferries to Mljet from Dubrovnik. During the summer months, there are day trips that can be done from Korcula, Makarska, and the Peljesac Peninsula. This is the best time to see more wild animals on the island like the wild boar.
Kornati Islands National Park
Kornati National Park is perhaps one of the most amazing national parks that you will find in the country. In fact, it is one of the most densely grouped islands located in the Mediterranean. It boasts 89 islands, reefs, and islets that run along 238 kilometers of coastline. This place is definitely a haven for marine life!
In fact, if you are going to spend your vacation in Croatia, make sure that add this park to your itinerary. You should go sailing around the islands to see the wide array of marine life and stunning landscape from the waters. But first, you will need to secure a permit to sail the national park. The funds will be used for the maintenance, protection, as well as promotion of the park itself.
There are day tours of the Kornati National Park that you can join from different islands. Unless you have your own boat, you will need to go on a guided tour here. Don't forget to bring your snorkel gear with you because going on a boat ride on the Kornati archipelago will not be complete without peering into the waters. In fact, this is the perfect place to do different water activities. As for scuba divers, you can arrange a dive tour here where you will be taken to one of the nine diving spots. There are excursion boats that will take you out into the waters for diving.
Kornati Islands are ideal for those who are into eco-tourism. In fact, the locals are the ones who offer tours here since they know the islands inside out. Aside from that, the landscapes here are just plain gorgeous.

This national park lies near Zadar and the Velebit Mountains. Aside from that, this park has two torrent gorges that run parallel to one another. These are Velika (big) Paklenica and Mala (Small) Paklenica. Tourists can easily reach this island where they will be welcomed by a wilderness of barren mountains. In addition, this park has deep-cut canyons and plenty of pine forests that you can admire. It is not surprising why this is a great spot for a day trip from any of the coastal towns along the Adriatic Sea.
Aside from that, make sure that you wear comfortable shoes when heading here. After all, there are 150 kilometers of hiking trails that you can take to see the beauty of this national park. What's even better is that the trails here are suitable for all kinds of explorers. It doesn't matter if you want to take your time admiring the scenery here or if you want to drink up more of the park that has to offer. One thing is for sure, you will need to be prepared to do a lot of walking.
On a good note, Paklenica National Park is not just a haven for hikers. In fact, it is also attracting mountain climbers, spelunkers, and rock climbers to name a few. There are several challenging climbs here as well as caves to explore. Meanwhile, if you are willing to walk for two hours, then go on a guided tour to Manita Pec Cave. This is a 175-kilometer-long cave where you can find both stalactites and stalagmites.
Expect to find diverse flora and fauna here. In fact, aside from more than 1,000 plant species here, you will find thousands of birds here too. Think golden eagles and falcons. In fact, there is a good chance you might see a peregrine falcon here. Also, you might spot brown bears here from time to time. You can rent a mountain hut here if you want to spend more time in the wilderness.
Krka National Park
Do you want to see some of the best waterfalls in Croatia? Then make your way to Krka National Park. Although it is true that the waters in Plitvice see more tourists each year, you should not miss the ones in this park. In fact, this is where you will find larger waterfalls to admire! What's even better is that they are more accessible compared to Plitvice.
The towering Krka waterfalls lie within the park itself. You can go here on a day trip from any of the major coastal towns in Dalmatia. Take note that you cannot swim in the waterfalls like in Plitvice, but you can still hang out on their banks. Aside from that, the biggest and most famous waterfall that you will find here is the Skradinski Buk. This is a truly amazing spectacle since it has not less than 17 cascades to it. So, bring your cameras with you because the view of Skradinski Buk is picture-perfect.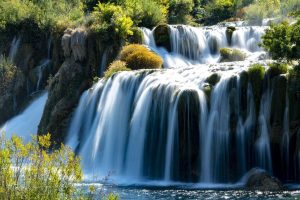 Take advantage of the educational trails here where you will learn more about the rich flora and fauna here. In fact, there are more than 200 bird species here that you need to keep your eyes peeled among the trees. You might even see a griffon vulture, a golden eagle, or a peregrine falcon while you are here. The natural beauties here are breathtaking, to say the least.
Don't forget to check out the 14th-century medieval fortress that lies on the Krka River. Aside from that, you can go on a boat ride to the Krka Franciscan monastery which lies on the Visovac Island. This is somewhat similar to Slovenia's Lake Bled. In addition, the old mills on the river are now museums. In addition, there is a viewing post here where you can see a good view of the waterfalls.
Sjeverni Velebit National Park
Meanwhile, tourists who are envisioning a more active holiday in Croatia should come to this national park. Also called, Northern Velebit National Park, it has the Velebit Mountains dividing the Adriatic coast and Continental Croatia. Aside from that, the mountains are the perfect backdrop for your selfies here. After all, you will feel like you are on a movie set with its picturesque view. The mountains boast two national parks, Paklenica, and Sjeverni Velebit.
In North Velebit, you can do a wide range of activities that are common in any of the national parks such as hiking and cycling. However, there is only one star of the show here which is the Velebit Botanical Garden. Aside from being established back in 1967, it also lies near the Zavizan Mountain Hut. This is the oldest high-altitude weather station in Croatia. Standing at 1,500 meters above sea level, this garden has more than 300 plant species that you can enjoy looking at.
In addition, the garden itself is a good starting point for the different hiking trails up the mountain. In fact, there are three mountain summits nearby that you can reach which are Velika Kosa, Veliki Zavizan, and Balinovac. You can climb up to the highest peak if you want to see an amazing view from the top. On the other hand, if you are truly aiming for a unique experience, then check their stargazing program. Your tour guide will take you to Zavizan where you can go on a night walk to go stargazing.
Risnjak National Park
Risnjak National Park may be the least known park here, but it is a great place to head out to get away from it all. Its rolling mountain ranges and limestone-formed valleys are just 15 kilometers from the sea in the most mountainous portion of the Croatian islands. Although this park in Gorski Kotar has a wild feel to it, it is easy to access for a day of exploration. In fact, it is just off the main road that links Zagreb and Rijeka.
Do you want to hear the wild wolf howl at the moon? How about a brown bear in its own natural habitat? If you want to see the wildlife here, why not book a log cabin or the observatory so you can watch these animals? The log cabin is the ideal choice if you are heading here during the winter. This way, you will have a roof above your head and walls to protect you from the animals and the weather conditions. You can also walk along the mountain trails to admire the scenery.
Aside from that, you can also go fly fishing here. You should get a fishing ticket first before fly fishing on the Kupa River. Take note that there are restrictions on what tackles can be used for fly fishing. It is best that you do your research first before going here.
Also, Risnjak National Park offers guests a chance to go rock climbing and hiking. In fact, there are different trails that will take you across the Dinaric Alps. Since the ridges here are barren, you will get plenty of panoramic views from the top. In fact, you should head to the 1,528-meter-high summit of Mount Risnjak. This is the highest point as well as the namesake of the park.
Additional Parks to Visit in Croatia
There is no shortage of beautiful natural parks in Croatia. Aside from the ones mentioned above, there are others that you can add to your itinerary. Let's take a look.
Kamenjak National Park
Just 12km south of Pula, you will find the entrance to one of the most amazing national parks in Croatia, Kamenjak National Park. In fact, its rugged coastline has almost 20 bays, beaches, as well as inhabited islands. It is not surprising why this is a popular spot during the summer months.
Aside from that, Kamenjak National Park is an ideal spot for those who want to go mountain biking, hiking, and diving. In fact, if you head to its peak, you will find that there is a bike trail with signposts to follow. Also, there is a dinosaur path here where you will find actual fossil steps. How cool is that?
Biokovo Nature Park
Biokovo received a nature park status back in 1981 thanks to its wild and untamed landscape suitable for hiking. You will find that there are several walking trails that snake through the rough terrain of the park. In fact, if you are fond of trekking, this is not a bad place to go!
Thanks to the majestic mountains towering over the park, you can climb up them to get amazing views of the ocean. Aside from that, there are caves here that you can explore too. You will find more than 1,500 plant species here which you are going to enjoy identifying.
Telascica Nature Park
Nature parks like Telascica are perfect for day-trippers who want to immerse themselves in nature. It is possible to get here by car, but you can only drive so far. It is best to leave your car behind and explore the park on foot. The good news is that there are dining options nearby that will give you some great views. If you want to see more of its beauty, you should go sailing instead. The views from the water are pretty impressive too. Fortunately, there is no shortage of boat excursions. You just need to know how much you will pay for the fare. This is one of the nature parks in central Dalmatia that you can check out.
Kopacki Rit Nature Park
It has been more than five decades since Kopacki Rit was called the first nature park in the country. Also referred to as the European Amazon, you will find this nature park in eastern Croatia between Danube and Drava rivers. Later on, it was included in the Mura-Drava-Danube Biosphere Reserve. In fact, it falls under the UNESCO World Heritage List with good reason. This is an amazing nature park that will take your breath away.
Lonjsko Polje Nature Park
This nature park is a visual paradise for tourists who want to immerse themselves in nature. However, only a handful of people are aware of this nature park. The unspoiled wetlands add beauty to the natural landscape, but what is more surprising is that only a few people visit here each year. Since there is no entrance fee here, people should be able to drop by here with ease.
Papuk Nature Park
The Papuk Nature Park as well as UNESCO geopark covers the northern slopes of the Jankovic forest park. In fact, this is one of the most beautiful mountain valleys that you can visit in Croatia. You will find centuries-old beech forests, educational trails, lakes, waterfalls, and caves even. In addition, there are 1200 types of flora and fauna that you will enjoy taking photos of. You can spend a day or two here up in the mountain lodge where there are 80 beds available.
Medvednica Nature Park
If you are in Zagreb and would like to get a feel for the surroundings, why not start here? For one thing, you will not run out of flora and fauna to admire here. In addition, there are castles and manor houses that you can visit and explore too. Learn more about their heritage as well as legends as you go on a tour inside the nature park. In addition, there are spectacular views of the mountains in Zagreb which you can enjoy completely for free.
Velebit Nature Park
It is true that North Velebit has become one of the national parks in Croatia. But did you know that the rest of the towering mountain became a nature park? In fact, it became one back in 1981! Aside from that, Velebit Nature Park has become a go-to destination for locals and tourists alike who want to get away from the hustle and bustle of city life. Hiking up the mountains and being one with the wildlife is a great way to reconnect with nature. Add to that the fact that there are historic roads, caves, and coves to see here, you know that there is more to these majestic mountains than what is covered by the national park.
Zumberak-Samoborsko Gorje Nature Park
The hills surrounding Zumberak and Samoborsko became a nature park in 1999. It covers 333 square miles of land which they aim to protect and preserve. After all, there are cultural and environmental treasures here that the locals want to keep intact. The best part is that this nature park is accessible from Zagreb. While you are here, make your way to the Zeljeznicar mountain hut. They make their own beer such as Grgos Cave and canyon of Slapnica.
Ucka Nature Park
The stunning Ucka stands guard over Istri and Kvarner with its imposing presence towering between the two. You can drive all the way to the top of Ucka which promises a scenic ride. However, most tourists prefer to drive into the tunnel which is quicker. Once at the top, you will be treated to breathtaking views of the Adriatic. There is more to this nature park that you are going to enjoy.
Vrana Lake Nature Park
Birdwatchers who want to see the wild birds in Croatia will find a good spot in this nature park. In fact, if you are a fan of ornithology, you will not regret bringing your cameras and binoculars here. After all, there are more than 110 species of birds nesting here, plus an additional 230 species of birds visiting. In fact, there are more than 100,000 birds here during winter. If you want to take your birdwatching to the extreme, this is a great place to head to.
Lastovo Islands Nature Park
The remote islands of Lastovo boast a rich culture that you will want to immerse yourself in. In fact, you will find here one of Croatia's premier carnival traditions. Aside from that, what made these islands a nature park is their natural beauty. In addition, it has several islets to it that make up the entire island. If you really want to immerse yourself in the beauty of Lastovo, go on a trip here at night. Not only will you see the islands in a different light, but you can have the opportunity to enjoy the starry skies too.
Dinara Nature Park
The Dinara Mountains is the highest peak that you will find in Croatia. It towers 1,831 meters above you. No wonder it is the most dominating feature of this nature park! Aside from that, Dinara was one of the latest that applied for the status of a nature park. The good news is that their application was approved recently.
This new nature park has more to offer compared to before. After all, it also includes the Croatian side of Kamesnica and Troglav mountains. In addition, it is where the source and upper course of the Cestina river lie.
This nature park is definitely a hit with walkers and hikers you should spare some time to see it. Even the smallest detail of this nature park will impress you. There are more than 1000 plants thriving here plus 75 of them are indigenous to the country. Moreover, the wild animals here are impressive too. Think wolves, bears, snakes, and lynx.
Wrapping Up Guide To National Parks In Croatia
Croatia certainly has more up its sleeves than its historical structures and rich heritage. In fact, immersing yourself in nature is one of the best activities that you can do here. With 8 national parks to explore and several nature parks to visit, you will soon appreciate how well their government tried to preserve their natural environment.
Starting from Plitvice Lakes, you will see how well they maintain the nature park. They have guides to show you around the park and to ensure that you keep the place clean. Even when you go up the mountains, you can see how well the surroundings are taken care of. It is not surprising why many are eager to explore the land of Croatia. With all the beauty waiting to be discovered, you will want to spend more time here.
In these times when being cooped up at home is taking its toll, heading to wide open spaces is quite inviting. If you want to reconnect with nature, away from the hubbub of the city, then a trip to Croatia is a must. After all, there is no shortage of national and nature parks here to get lost in. For sure, once you get back, you will be longing to travel back here just to be one with nature.