The mere mention of Mexico is sure to evoke a laid-back atmosphere, tropical climate, and beautiful beaches. These things are not wrong as this country has always been a beach destination. In fact, wearing shorts, a t-shirt, sundresses, and even sandals are quite normal here.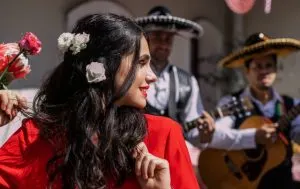 ---
What To Wear In Cancun
---
---
Of course, there are instances when you need to wear something more formal. In fact, some all-inclusive resorts have a dress code for their guests. Especially for those who want to dine in their restaurants. After all, these restaurants may have entertainment and dancing too. Of course, if you are thinking of having a fancy meal on your Mexico vacation, then packing a collared shirt or a sundress is a good idea. Not only that, but packing a pair of comfortable walking shoes is a must too!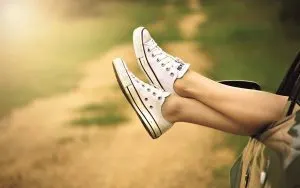 Cancun Packing List
Going on a Cancun vacation is a great idea. With its gorgeous beaches, ancient ruins, and active nightlife, there is so much to see and do here. In fact, it would be easier to know what activities you want to experience here. So you will be able to make a packing list that will cover all of your bases.
If this is your first time visiting, here are a few suggestions that you can consider.
Packing Gear
What gear you will use can play a role in how comfortable your travel to Mexico will be. Let's take a look.
Wheeled Suitcase
Carrying a heavy bag in a hot and humid country is tough. Wheeling your suitcase, on the other hand, is more convenient. This is a good choice if you plan on staying for more than a week here.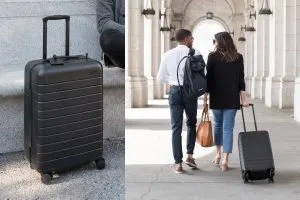 Travel Backpacks
On the other hand, if you want to pack light, then a travel backpack is a good idea. Travel backpacks are comfortable and portable. This is especially true if you prefer to ride buses in Mexico. Look for backpacks that have much room to store your clothes, shoes, and other personal belongings. It would be better if you choose one that has an anti-theft feature as well.
Everyday Bag
Meanwhile, bringing a mini backpack or cross-body bag is also worth considering. After all, you will need to bring your water bottle, camera, sunglasses, and personal belongings with you as you explore your surroundings. A beach bag can also be an everyday bag too but make sure that you secure your belongings. After all, this type of bag often has a wide opening where it is easy to lift items from your bag.
Dry Bag
You should also pack a dry bag with you to store all your wet clothes. This comes in handy when you are on the beach since your dry clothes will not get wet.
Clothes to Wear
It doesn't matter whether you are staying in Mexico City or heading to Cancun, these clothes will work for you.
Tops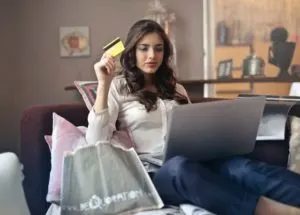 Choose versatile tops so you can mix and match them with your pants or skirts. Aside from that, you might want to pack 1 to 2 long-sleeve tops too. They can come in handy if the area where you are staying has plenty of mosquitos. Additionally, a mosquito repellent can come in handy too.
Shorts/Skirts
You can also pack 2 to 3 pairs of shorts or skirts for your Cancun trip. They go well with tank tops so you will feel cool and fresh even under the sun. The best part is that you can save on space too since these items are small and easy to roll.
Pants
A pair of long pants should be part of your travel bag to Mexico. Not only will they help protect your legs from bugs, but they are ideal for formal evenings too. What pair of pants should you bring? If you are traveling during the summer then cotton or linen pants are ideal. If you are thinking of packing a pair of jeans, you might want to reconsider. Jeans can cause sweat to get trapped on your legs which can be uncomfortable.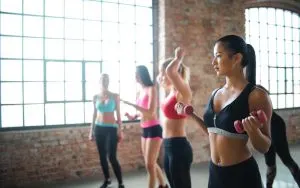 Dresses
One item that you should not forget to add to your Mexico packing list is the dress. This is also applicable if you are heading to Cancun. Maxi dresses are great for exploring and for more formal evenings. On the other hand, a casual dress is suitable for walking tours around the city. You can also wear a dress when you visit bars like the Coco Bongo in the Hotel Zone.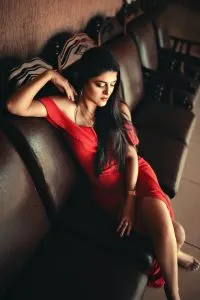 Aside from that, dresses can reduce the number of clothing that you need to pack since they are lightweight. Also, you will fit right in since the locals often wear dresses in bright colors. Just make sure that you dress appropriately since Mexicans are conservative.
Leggings
If your itinerary will be mostly hiking and walking, packing a pair of leggings is a great idea. Not only are they comfortable to wear, but they do keep those pesky pests away from your legs. Also, you can mix and match your tops with them too. Look for those that have UV ray filters and big pockets so they will be comfy and functional too. Aside from that, you can wear them as loungewear if you like. This way, you can sit outside your balcony in the early mornings to see the sunrise in comfortable wear. Throw in some shorts too!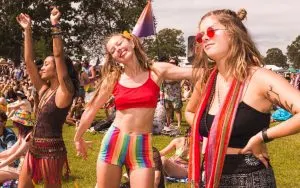 Underwear
Make sure that you have enough underwear to last you your trip and some extra.
Light Sweater
As a general rule, it is always a good idea to pack a lightweight jacket or sweater. There are days when the nights feel a bit chilly, especially during the winter months. Also, you can use this as a cover-up in case you will be visiting churches.
Bathing Suits
You cannot go on a Mexican vacation without bringing 2 to 3 pieces of bathing suits in your bag. After all, you will most likely have beach days listed in your itinerary. In fact, if you are heading during the summer months, then you need to bring more!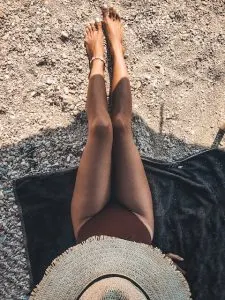 With all the water activities that you can do here, you will need enough bathing suits in your bag. Choose swimsuits with fun colors for your fashion statement. Other tourists are taking this time to show off their bodies and their sense of style too.
Comfortable Shoes
Mexico is a great place to explore. After all, there are plenty of tourist hotspots to see here. Among these are the Mayan ruins, the colonial structures, and the cenotes to name a few. With all the walking that you will be doing here, packing a pair of comfortable walking shoes is a must. Look for one that will give your feet ample support to reduce leg pain.
Water Shoes
Make sure that you add water shoes to your list of things to bring on your Cancun adventure. After all, there are places where you will be traversing slippery rocks. You will need a good pair of shoes with plenty of traction to minimize accidents. Also, these shoes can be worn while you swim too if you like.
Sandals or Flip Flops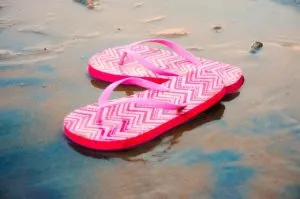 Bringing a pair of sandals or flip-flops is always a good idea when visiting a country with warm weather. These types of footwear will leave your feet cool and comfy, plus they can go well with any outfit. If you have room to spare in your travel bag, you might want to slip on a pair of high heels. This way, you will be able to dress up for formal dining on your inclusive resort vacation.
Accessories
Aside from picking what clothes to bring with you on the trip, you should also consider your accessories. Let's take a look at what you can add to your bag.
Sunglasses
The glare of the sun can be a bit tough on the eyes. Protect them with a good pair of sunglasses with UV protection.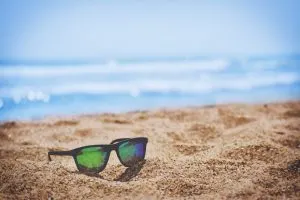 Hats
The last thing you want to forget when visiting this tropical country is your hat. In fact, this should be considered a must-have. If you are planning on going on a day trip to ancient ruins, or nearby cenotes, a good hat can give some protection from the sun. You can go with a baseball cap if you are going on a hike or a boat ride. In fact, this is a good option if you are exploring Chichen Itza. Aside from that, a straw hat is ideal for lounging by the pool or on the beach.
Biodegradable Sunscreen
One of the top tips when it comes to packing your bag for Mexico is to include sunscreen. In fact, you should go for one that has high UV protection. Aside from that, look for a sunscreen that is biodegradable or reef-friendly. This is important if you are going scuba diving to see the coral reef. Exposing them to chemicals from your sunscreen can harm the ecosystem which can affect the reef. Take note that tour guides are quite strict with the sunscreen that you are wearing.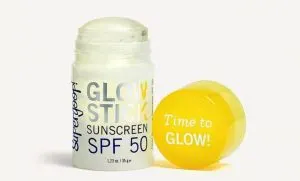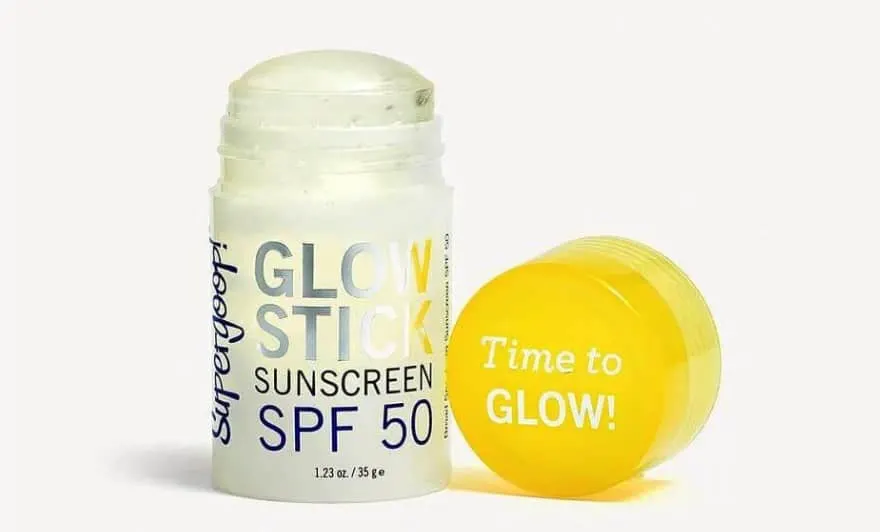 Hand Sanitizer
Never leave your hotel room without bringing your hand sanitizer with you. Aside from removing dirt, it can also disinfect your hands. If you forgot to bring it, make sure that you wash your hands thoroughly prior to eating or touching your face. You don't want to expose yourself to possible viruses along the way.
Travel Umbrella
If you are heading here during the rainy season, make sure that you pack a travel umbrella with you. This way you'll have some protection from the sudden downpour while you are out and about.
Hair Ties
Small items like hair ties should also be included in your packing list. Aside from keeping your hair out of your face, you can use them to lock plastics when in a pinch.
Lip Balm
You might think that bringing a lip balm to a tropical country is not needed. Well, the extreme heat can cause your lips to get chapped. To avoid cracked lips, applying lip balm from time to time is a great idea.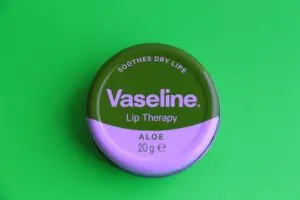 Electronics
Mexico is a great place for travelers who want to enjoy the sun. With all the beaches and ancient ruins to take photos of, you will need to charge your devices in your hotel. That said, you also need to pack electronics with you on the trip. Here are some essentials to bring with you.
Waterproof Phone Case
Although newer smartphones today have waterproof capabilities, they are only good up to a certain depth. By investing in a heavy-duty waterproof phone case, you can join water sports with confidence. After all, you don't have to worry about your phone getting damaged. Also, they can protect your device when taking underwater shots too. How cool is that?
External Battery
With all the sights to see in and around Cancun, you might use up your phone's battery quickly. This is why it is always a good idea to pack an external battery or power bank with you. You can charge your device even while you are on the road.
Travel Essentials
Regardless of the time of the year when you will visit Mexico, there are some essentials you can't do without. Among these are:
Travel Documents
Make sure that you secure your passport, ID, and air tickets before you fly out. Also, take photos of them, especially your passport, in case you misplace it or if it gets stolen. Aside from that, you should also secure your immigration form paper. You will need to present it as you exit the country. Losing it means paying an additional fee which can hurt your budget.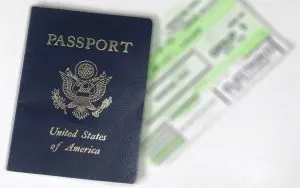 Travel Insurance
It is always a good idea to secure travel insurance when visiting a foreign country. After all, your normal insurance may not cover any mishaps or medical treatments during your vacation. In addition, the pandemic has changed how we see travel. Having this type of insurance can give you confidence that your expenses will be reimbursed if you get sick.
Credit Cards/ Debit Cards
Meanwhile, make sure that you bring your credit and debit cards with you on your trip. You can use them to pay for your hotel booking or when dining out in one of the best restaurants in the area. Aside from that, you should also bring cash with you, especially when on a tour. Take note that some places, like Chichén Itzá, will have an entrance fee that you will need to pay in cash. The same goes true when visiting cenotes.
Snorkel Gear
Regardless if you are heading to Puerto Vallarta or Isla Mujeres, or other beaches in and around Cancun, you will need to bring your snorkel gear with you. Although it is possible to rent one, that extra fee can also take a chunk out of your travel budget.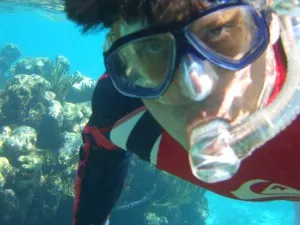 Think of the Weather
If you are planning a Cancun beach vacation, then you're most likely thinking of what to pack. After all, you want to get your outfits right. The good news is that the weather in the Yucatan Peninsula and Cancun is often warm and humid. However, there are different seasons in the country too which you should know of. These are:
Dry Season
It runs from December to April with temperatures being cool and more pleasant for travelers. This is the best time for many travelers since the weather is not that hot.
Wet Season
This season runs from May to October. Aside from that, the weather during these months tends to be hotter compared to the dry season.
Hurricane Season
On the other hand, the hurricane season starts from June all the way to November. In fact, there is a high chance of storms happening from August to October. Actual hurricanes are rare here so if you don't mind some rain during your trip here, this is not a bad time to visit.
Wrap Up What To Wear In Cancun
One of the best things that you can do in Cancun is to hit its gorgeous beaches. If you are in Central Mexico, the fastest way to get here is to fly out. You will land at Cancun Airport and from there, you can grab a ride to the Cancun resort that you booked. Of course, you don't have to limit your trip to this area alone. In fact, you can visit Playa del Carmen which is just an hour away. Also, you can check out Riviera Maya where more beaches await you.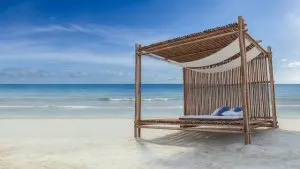 If you are thinking of a place to go on your next vacation, Mexico is a great option. In fact, it is one of the current favorites of travelers. This is not surprising since there are tons to see and do here. Even if you are here for just a little bit, you will still have a great experience. The best part is that there is something for everyone here.
From Mexico City itself to Cancun and neighboring towns, you will be spoiled for choices. In fact, you will need to have an itinerary of the places you want to see and activities to do. Aside from the mesmerizing beaches, there are also colonial structures and ancient ruins to explore. On top of that, the world underneath the sea is another sight that you don't want to miss. Regardless of what month you visit, expect that the weather will be warm. That said, by packing the right wardrobe, you will be able to enjoy your stay here even more.