Cancun has captured the imagination of tourists around the world. This is not surprising since this tourist destination in the Riviera Maya boasts turquoise waters, powdery white sand, and the freshest seafood you can find. With rows of all-inclusive resorts and budget-friendly accommodations, Cancun is open to any type of traveler.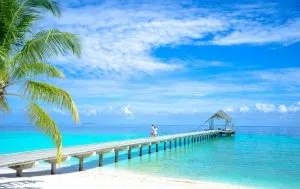 ---
Cancun Travel Tips!
---
---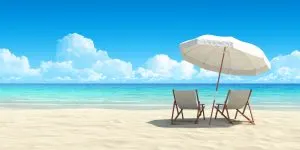 First-timers who are eager to visit Cancun should look for tips and recommendations on how to make the most out of your trip here. After all, with plenty of tourist hotspots to choose from, it can be a bit overwhelming at the start. That said, let's take a look at what tips you can follow to enjoy your trip to one of the most popular destinations in Mexico.
Cancun Travel Tips for an Enjoyable Vacation
From Cancun's beautiful beaches to a plethora of hotels, there is much to see and do here. That said, let's take a look at the best tips to consider when planning a vacation here.
Cancun is a Tourist-Friendly Town
There is no need to worry about traveling to Cancun. With the town welcoming more than six million tourists coming into Cancun Airport each year, the services here cater to tourists. This means that most of the people here speak English. From the locals all the way to the hotel staff, you will not have any difficulties communicating.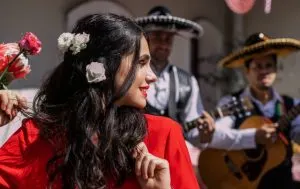 Aside from that, there are plenty of restaurants and shops here. This is especially true in the Hotel Zone. Although some visitors are not fond of the crowd in this part of Cancun, this is where you will find a wide array of cuisines and services too.
Consider Where to Stay
Where you will be staying is one of the most important things to consider when going to Cancun. Look for the best rates for your hotel room. Also, consider what kind of hotel you want. Do you want an all-inclusive one or a hostel? Ask how much is the resort fee per day and what amenities they have too. Some will have free breakfast but you will need to pay for your lunch and dinner.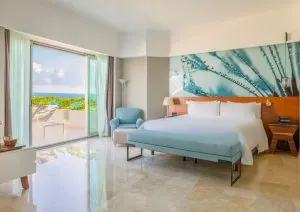 Also, consider if you want to be closer to the airport or not. Keep in mind that if you are going to stay here for several days, you will want accommodation that is comfortable for you and your group. Most of the Cancun hotels are in the Hotel Zone, but there are other areas where accommodations are available too. Also, consider when you will be traveling. If you are heading here during the high season, expect that hotel rates will be higher because of the high demand.
Cancun is Quite Safe for Travelers
There is nothing wrong with being concerned for your safety, especially when traveling to a foreign country. In fact, if this is your first time visiting, this is a good question to ask yourself. The good news is that Cancun is quite safe for tourists. Although there are some parts of Mexico that are dangerous, this town is safe.
However, this does not mean that you should throw caution to the wind. In fact, you should still keep your wits about you. Reports show that violent crime did go up in Cancun recently, but it is not as bad as in other towns.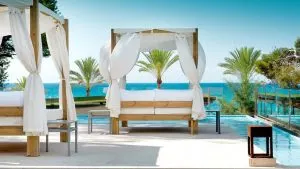 On a good note, most tourists feel quite safe here. Even when taking a cab from Cancun to Playa del Carmen, people feel relaxed. Just make sure that you stick to tourist areas and stay alert and you will be safe around here. Also, monitor the travel warning given by your local country. This way, you will know if it is a good time to visit the country or not.
Skip the High Season
If you are planning to visit Cancun, skip traveling here during the peak season. This falls between December to March. One reason behind this is that hotel rates and airfares are quite expensive. In fact, the rates will not only double but can go up three times the original price, especially during the New Year. Aside from that, the beaches here will be crowded.
The best time to visit Cancun is during the shoulder season or low season which falls from April to November. In fact, if you want to stick to a budget, this is the right time to visit. After all, the prices are quite cheap. Also, Cancun's sandy beaches are less crowded. This means, that you will be able to sit back, relax, and enjoy the view here.
Take note that the rainy season in Cancun is from May to October. If you are going to travel here during these months, expect high humidity. On a good note, it is still a good time to visit Cancun. Most of the time, there is a short burst of rain then clear skies after.
There is More to Cancun than Partying
Cancun is a popular destination during Spring Break. This is why many assume that this beach town is full of rowdy travelers. Also, bachelor and bachelorette parties are often held here in Cancun's inclusive resorts. In fact, even nightspots here like Coco Bongo and Senor Frog's are bustling with life.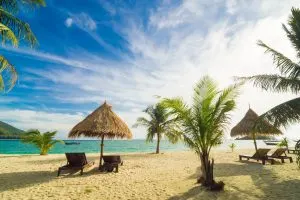 However, there are also honeymooners who choose to spend a romantic vacation on these shores. Also, families with young children come here too for a much-needed break. Destination weddings are also a hit here.
Fortunately, there is no shortage of hotels that you can stay in with rates ranging from cheap to expensive. This way, no matter what budget you have in mind, you are sure to find a great spot to stay in Cancun.
Local Culture is Not in the Hotel Zone
Cancun's Hotel Zone has done a good job to establish itself as a tourist destination. With rows of hotels and resorts, bars, and restaurants, it is not surprising that foreign travelers feel right at home here.
However, this tourist destination is lacking the local touch. Although there are restaurants that offer Mexican cuisine here, it is best that you head to downtown Cancun. Aside from that, Puerto Morelos and Akumal are also good spots for experiencing authentic Mexico.
Enjoy Traditional Mexican Cuisine Outside the Hotel Zone
The best way to truly appreciate traditional Mexican cuisine is to go outside the Hotel Zone. In fact, skip the Mexican dishes served in the hotels and go where the good stuff is. From street food to Mexican restaurants Cancun has plenty of options to choose from.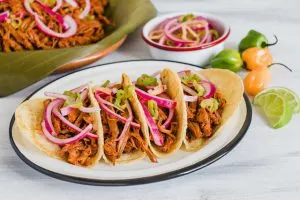 In fact, just grab a taxi and ask them to take you to the city which is just 20 minutes away from the Hotel Zone. Some taxi drivers are willing to point out where the best local cuisines are when asked.
Expect More Adventures
Cancun promises a great time to its guests. In fact, you should try one of the fun activities that they are offering. Think jet skiing, parasailing, diving, snorkeling, or windsurfing. If you haven't tried any of these just yet, this is the perfect place to do so. Take advantage of the myriad of water sports here instead of just lying on the beach. For sure, you will get a burst of adrenaline because of it.
On the other hand, if you are not an adrenaline junkie but would still like to have some fun, finding the best beaches is a must. Among these are Playa Marlin, Playa Delfines, and Playa Chacmool to name a few.
Watch Out for the Undertow
One of the reasons why tourists visit Cancun is because of its gorgeous beaches. Just imagine the contrast between fine white sand and turquoise waters. After sunbathing, guests often head to the ocean for a dip. However, it is important that you keep an eye out for the strong undertow and rough surf.
In fact, Mexico has a flag system to warn swimmers about the conditions of the sea. Green flags mean that the waters are safe for swimming while yellow means caution. Aside from that, when the flags put up are red, it means that the waters are dangerous. Meanwhile, black colored flags signify that guests should stay away from the waters. Also, there are times when lifeguards are not around. This is why you need to pay attention to the flag system on the beach.
Check Out the Neighboring Islands
Another tip to consider while you are in Cancun is to explore the surrounding islands. In fact, you can go on day trips to the two islands nearby. These are Isla Mujeres and Isla Holbox both of which are quite popular with locals and tourists alike. You can go on a boat tour to these islands during the day to go snorkeling, swimming, or diving.
Take note that the trips to these islands will depend on the weather conditions. There are some cases when boat tour operators cancel their trips because of bad weather. Most tours will take you to the islands where you can go swimming and explore the city. Playa Mujeres is perfect for those who want to visit a secluded beach. Also, there are whale sharks here which is a plus.
Watch Out for the Hurricane Season
Aside from the low and high seasons, Mexico City and Cancun have a hurricane season too. This starts from June all the way to November. Aside from that, the highest risk of storms happening is between August and October. The first one hit Los Cabos back in 2014. Also, Puerto Vallarta was hit as well the following year.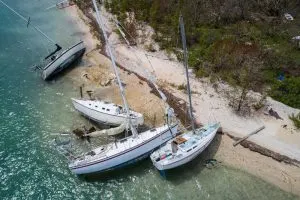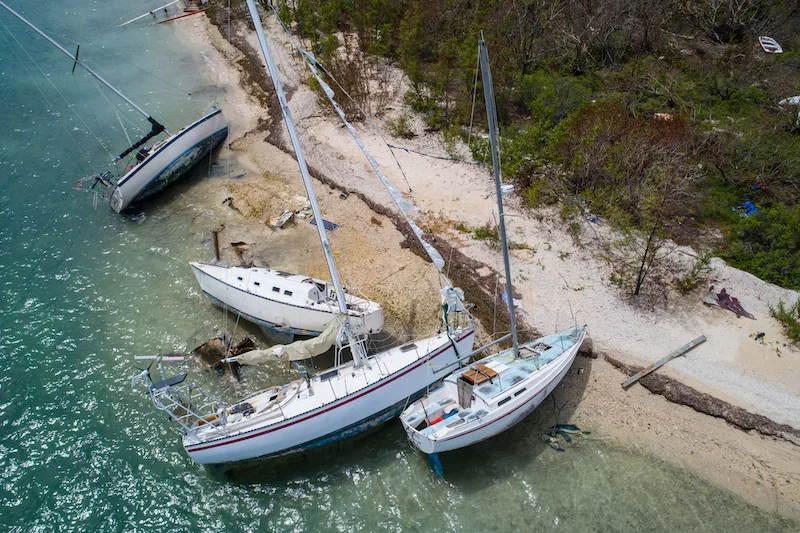 Although these months are enticing for those who want to avoid the crowd, it is important to keep in mind the storms that can rip through Mexico. If this is the case, then make sure that you get travel insurance.
This way, you and your belongings will get some protection in case something bad happens. On a good note, there are fewer travelers during these times which is a plus. Just make sure that you are ready for what comes in terms of weather disturbances.
Explore Cancun's Popular Areas
Meanwhile, there is more to Cancun than its beaches. In fact, it's a good idea to set aside a few days to go exploring. The Yucatan Peninsula has some of the best places to add to your itinerary. First, there is Chichen Itza, which is one of the most popular Mayan ruins in Mexico. You can book a tour that will not only take you around the ancient ruins but also to Valladolid and the Ik Kil Cenote.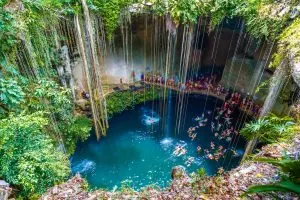 You can travel here by going on a road trip using a rental car, or taking a bus tour. Each method is a great way to reach this tourist hotspot. However, many enjoyed the bus tour even with the stops in between. One of the reasons why you should visit this archaeological site is its historical significance. Your tour guide will explain why Chichen Itza is a well-known site in the country.
Meanwhile, Tulum and the Tulum Ruins are also worth checking out. In fact, if you check a Cancun Mexico Travel Guide, you will find that most of them recommend Tulum ruins as a must-see attraction. Although the ruins here are not as spectacular as that of Chichen Itza, it still commands your attention upon seeing them for the first time.
Aside from that, you should also visit the cenotes near these ruins. After all, these pools of freshwater are perfect for cooling off after exploring the ruins under the hot sun. Some of the best places to add to your itinerary are Merida and Bacalar in the Yucatán Peninsula.
Never Drink Tap Water in Cancun
As a general rule, never drink water coming from the tap. The water is not safe for consumption as they are full of parasites and deadly bacteria. If you are not familiar with the waters here, you can easily get the stomach flu which can knock you down. That said, it is best that you stick to drinking bottled water instead. Most hotels will give them for free.
Also, unless you know where they got the ice, avoid accepting a glass with ice. This way, you can avoid any unsuspecting parasites getting into your system. In addition, you should use the same water bottle when brushing your teeth. This is one of the most important tips that you should not forget as much as possible. After all, you might end up in bed on your trip here because of an upset stomach.
Cultural Sights are Within Reach
One of the best things about Cancun is that there are cultural spots near the Hotel Zone. As was mentioned before, if you want to immerse yourself in the local culture, you will need to get out of the Hotel area. In fact, the downtown area is a good place to start. One of the top tips that guests suggest is to head to Mercado 23 or Mercado 28. This is where you will find Mexico's colorful handicrafts that are perfect as souvenirs.
Aside from that, there are popular places that showcase Cancun's historical culture. For example, there are cenotes or swimming holes nearby. These were once sacred to the Mayans and as such, only a handful are open to the public. On the other hand, there are eco-parks nearby as well. In fact, you should go to Xcaret which is in Playa del Carmen. This is a great spot to immerse yourself in the flora and fauna of Mexico.
U. S. Dollars are Widely Accepted
Guests from the United States don't have to worry about using their U.S. dollars in Mexico. After all, there are several hotels, restaurants, and bars that do accept them. However, if you want to avoid an uptick in prices, check the exchange rate in the local bank and have your dollars exchanged for Mexican pesos.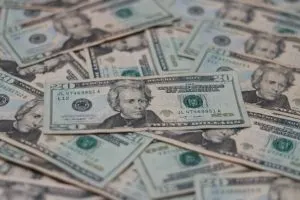 On the other hand, you can also use your debit cards to get Mexican pesos. Don't use your credit card as much as possible. There is an additional charge here that will add to your monthly bill. They will get a small commission from every transaction outside the country.
Make sure that your bank knows that you are traveling. This way they will not freeze your account when you do use it outside of the United States. Also, bring cash with you wherever you go. Aside from being able to pay taxi drivers and entrance fees without a hitch, you will always have money on you in case you misplace your cards.
Hotels for Every Budget
Once you land at the Cancun International Airport, your next stop will be your hotel. As was mentioned before, there is no shortage of hotels in the country.
In fact, the Hotel Zone is one of the popular places that guests often head to. One reason behind this is that it is close to the beaches and the nightlife too. However, be prepared to pay an extra cost for them because they are mostly all-inclusive resorts here.
On a good note, there are moderately priced hotels nearby too. Some are in the Hotel Zone area while others are outside of it. Their rooms are spacious and comfortable too. If you are looking for a budget-friendly price, you can check prices during the shoulder season or last-minute deals. Fortunately, these hotels do not compromise the quality of their service even with their low rates.
Taxis are Expensive
Meanwhile, public transportation in Cancun operates smoothly. However, some are more expensive compared to others. In fact, hiring a taxi is quite expensive here. After all, they do not have any taxi meters in place. This means that you will need to haggle for a price before you get to your destination.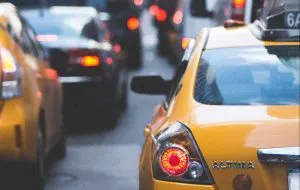 Good thing that their bus system is available which is considerably cheaper. It is not surprising why many backpackers prefer to use the bus to get around Cancun. Not only it is cheap, but they also get to experience what local transportation is like.
Aside from that, ride-share rental companies are also available. Although they were once banned from operating here, they are now offering their services in the area. This makes it easier for guests to save on their travel budget.
Cancun Mexico Travel Guide
Guests who want to visit Cancun will be happy to know that there are direct flights to this city. If you want to able to appreciate the unique experience offered here, then stay longer. You should get an FMM tourist card which allows you to stay up to 180 days.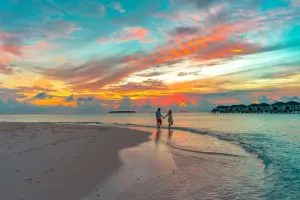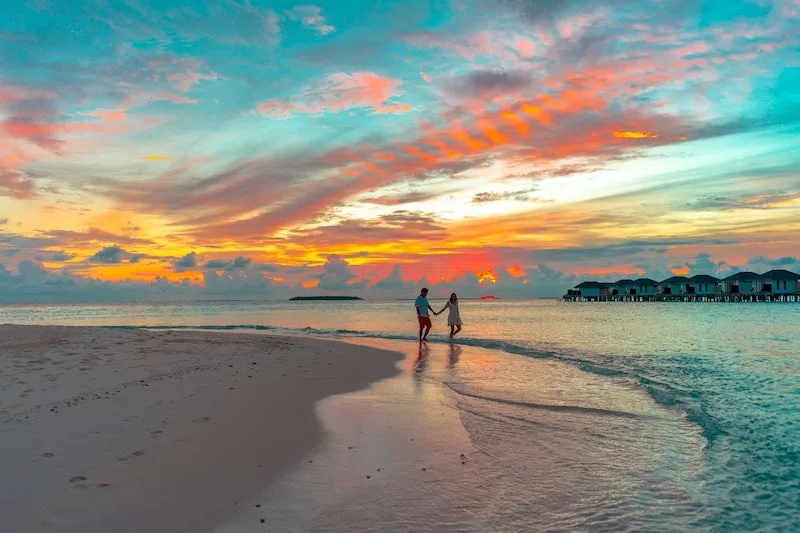 Guests should fill out an immigration form and present it to an immigration officer at the airport. They will give you the pass you will need in Mexico.
If you want to get the best value for your trip to Cancun, Mexico, you should consider this complete guide. These tips should give you a good idea of what to expect in Cancun if you are a first-time visitor.
From crystal clear waters to live music at night, Cancun is a booming tourist attraction. There is a good chance that you will be coming back for more once you get a taste of this beach town. With major cities nearby, you will not get bored here, not even a little bit.