Whale watching is one of the most exciting activities that you can do while you are in Puerto Vallarta. In fact, seeing the majestic humpback whales up close is a memorable experience. After all, these are protected species under the care of Mother Nature. Seeing them breach the waters and lob their tails are among the unforgettable experiences you will have while you are on a whale-watching tour.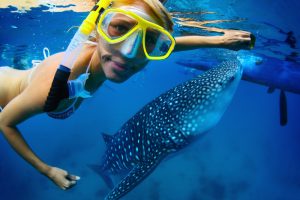 ---
What's in this post:
hide
Puerto Vallarta Whale Watching
---
---

Best Time for Whale Watching in Puerto Vallarta
If you want to see these gentle giants up close. You should time your trip here during the winter months. This is when the annual migrations of these amazing humpback whales happen. Aside from the whales mating during the winter season, they also give birth in the Puerto Vallarta area too.
The winter months bring different whales here which makes it the perfect time to book a Puerto Vallarta whale-watching tour. In fact, this is a must-see for first-timers here because you want to see how the males court the female humpback whales. Aside from that, there is a possibility that you will see baby humpbacks from December to March.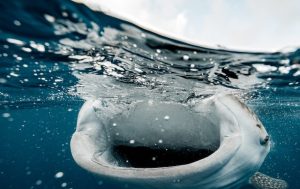 The Banderas Bay is the favorite calving ground of humpbacks. This is why it is a popular destination for many tourists. The best way to see them up close is to go on a guided tour in Puerto Vallarta.
Tours for Your Whale Watching Experience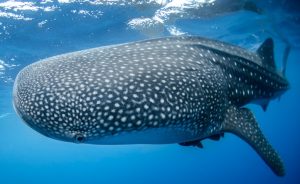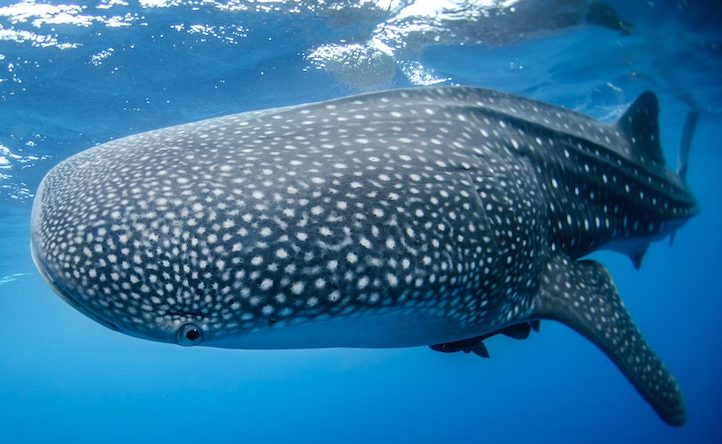 If this is your first time visiting Puerto Vallarta then you are in for an unforgettable moment. Travel here between December 8th and March 23rd. Because this is when these marine mammals migrate here. In fact, this is the perfect time to see them in their natural habitat. That said, let's take a look at the best tours that you can book on your trip to Puerto Vallarta.
Whale Watching Cruise All Inclusive Private Tour
This specialized excursion captures that magical moment when you meet the wild dolphins and humpback whales in the Bay of Banderas. In fact, the essence of this tour is for guests to see marine life up close. What better way to contemplate the beauty of these magnificent creatures in their natural environment? Keep in mind that the tour will not be a typical day since the whales are the ones dictating the pace of the trip.
Small-Group Half-Day Whale-Watching Tour
A half-day tour is perfect for tourists who don't have enough time on their hands. You can see them from the bay of Puerto Vallarta or in the Pacific Ocean. Passengers will get on small boats that will take them out into the sea. Aside from that, you will have a marine biologist with you who will explain typical whale behavior.
Whale Watching Expedition
The months of December to March are quite packed in Puerto Vallarta. This is because of the annual migration of whales and other marine life. The humpback is just one kind of whale that you will come across here. Departure times will vary depending on group size. Aside from that, guests will have access to an open bar where soft drinks are available. Also, tour operators add complimentary snacks to their service.
Nuevo Vallarta Whale Watching and Dolphin Tours
There is an abundance of marine life waiting to be discovered in Puerto Vallarta. Aside from the whale migration, it is also possible to see dolphins too. Among these are bottlenose dolphins, spinner dolphins, and more. It is also possible that you will spot orcas and false killer whales to name a few. A bilingual marine scientist will accompany guests for wildlife sightings.
Bonus Tours in Puerto Vallarta
The tropical waters of Puerto Vallarta simply beg to be explored. In fact, you should take advantage of the snorkeling tour in Marietas Islands! This full-day tour from the Riviera Nayarit will give you plenty of time to see sea turtles, giant manta rays, and other small fish. You might even spot gray whales, baby whales, and other sea creatures too. After all, the warmer waters of the Pacific Ocean make it an ideal spot for different water adventures.
Aside from that, there is also the Marigalante pirate ship tour that you don't want to miss. You will sail onboard a replica of a pirate ship on the seas. In addition, you will deal with pirates who have tons of adventures at the ready.
If you are looking for a unique experience, book a tour with Wildlife Connections. Expert biologists will accompany you during your tour to teach you about the world of whales. After all, these are protected species as stated by the Mexican government. This means that they have the protection of Puerto Vallarta.
Aside from that, Wildlife Connections is also conducting a research project on whales. Guests can contribute to their research by joining their tours and helping them spot whales. An experienced guide will take you to strategic locations to see them in full view. Their years of experience give them the edge in finding young calves and other marine life from late November onwards. Aside from that, an expert guide will teach you how to become a responsible whale watcher through their ocean-friendly tours.
Wrap Up Puerto Vallarta Whale Tours
The coast of Puerto Vallarta is the perfect spot to start your whale-watching trip. Depending on the whale tour that you booked, you can either start in the Paradise Village Marina Vallarta or Opequimar Pier. However, due to the worldwide Covid19 situation, the number of passengers for tours will be limited. The high standards of sanitary protocols are being followed for the safety of our guests.
This means that tours will be done in small groups. Also, one of the important things to remember is that you should follow the rules of conduct in the open sea. This means you should wear ocean-friendly sunscreens and avoid throwing trash in the water.
Regardless of whether you will be visiting here during the winter or summer months, it is best that you book a tour early on. The good news is that these tours have a privacy policy in place so your details are safe. If you want to experience the incredible feeling of seeing whales up close, there is no better place to see them than in the warm waters of Puerto Vallarta.