When most people think about Key West, the only thing that comes to mind is sitting on a beach soaking up the sun. And doing fun things, but I'm sure you're already planning a trip there for its best desserts!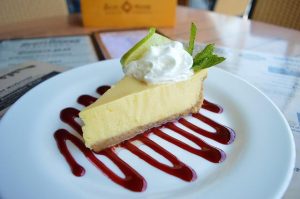 If you've ever visited Key West, you've heard about the famous key lime pie. That's all everyone ever talks about. And it's one of their favorite desserts. Nothing says vacation like a creamy, slightly tart key lime pie.
---
What's in this post:
hide
The BEST Dessert in Key West
---
---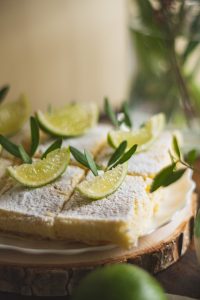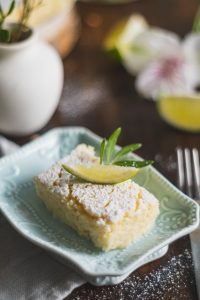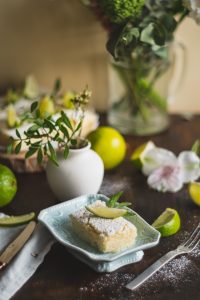 Key West is one of the top family vacation destinations in the USA. And once you visit, it's not hard to see why. Whether it's the beautiful surroundings and tropical climate or a wide variety of water sports and activities, this island city offers a little something for everyone.
But, if you've ever wondered what the hype is about and why this pie is so famous, then wonder no more. Here are some best places to visit in Key West restaurants for their best Key Lime Pie.
BLUE HEAVEN
Blue Heaven Restaurant is a must-stop on your journey with the most picture-perfect Key Lime Pie in the Keys. It is one of the best restaurants you see in town.
Blue Heaven's pie is created with a buttery graham cracker crust and an enormous meringue you've ever seen (about 6 inches of meringue). A slice of this pie will make you want to move to the Keys and become part of the Blue Heaven family.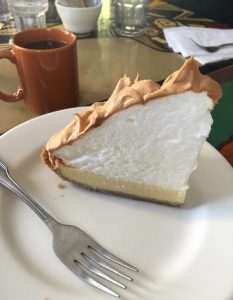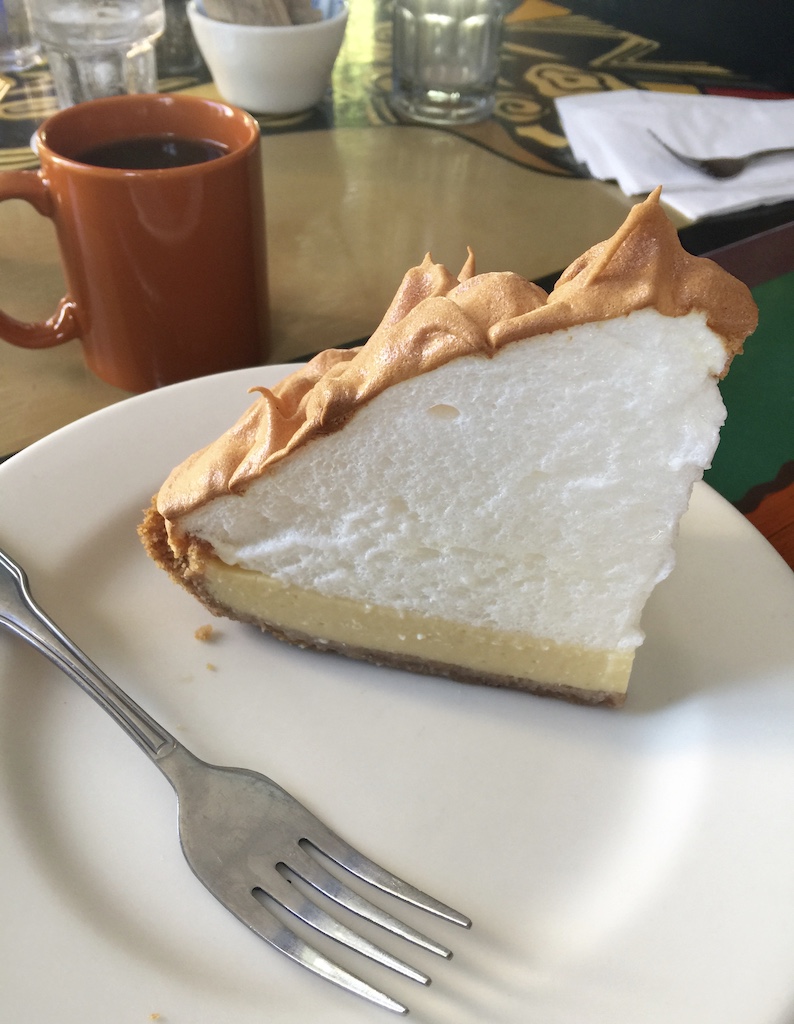 Thousands of tourists flock to the Florida Keys to enjoy its warm weather and crystal-clear water every year. If you're one of them, including these five hidden gems on your itinerary. You can easily tell that this is a fine dining restaurant is a popular spot.
KEY LIME PIE BAKERY
The Key Lime Pie Bakery in Key West is a locally owned and operated business that produces a delectable assortment of the best key lime pies. It is one of the local favorites and has been the very first choice by the people.
Its acidic lime flavor and thick crust are sure to please, and the white chocolate-covered key lime pie slice, cookies, and fudge are perfect for those into sweet treats. This is the perfect combination for people who are craving a fabulous dessert. While you wait for your dessert to come, peruse the shop for various items to take home.
Visitors can find the bakery near the end of Duval Street near Mallory Square, so it's accessible by foot, car, or public transportation. It's also close to many other attractions in Key West, same with Greene street and Elizabeth street, making it a perfect place to stop for a snack before or after sightseeing in the sunshine state with red wine.
OLD TOWN BAKERY
You might notice it, but most people miss the subtle details of Old Town Bakery's decor. And its main dining room. Everything in this shop is a knockout, from the stark white ceiling to the black-and-white striped curtains — from the familiar to the more original.
Customers often ask about the building's history. The shop opened in 2010 with around 50 flavors and has grown steadily, adding a variety of new creations. Things like blackberry lemonade and custard with vodka sauce. However, the day after Thanksgiving 2014, owner Niall Bowen and his wife Elzbieta Krysztofiak closed their doors.
The Old Town Bakery prepares handcrafted key lime pies the old-fashioned way in Key West, exuding an Old Florida charm. You'll be hard-pressed not to want to take a piece home as a souvenir, topped with fresh whipped cream produced in-house immediately before serving.
SALUTE! ON THE BEACH
The great thing about Key West is that you never have to look far for a good meal. Even the tiny eateries are generally quite good and offer something different from great restaurants.
This is one of the great places for locals and tourists who want to have a romantic date night under the palm trees. Its intimate atmosphere with its historic seaport vibe and low lighting is what makes it a special moment for couples.
Known for its Sunday brunch and "bucket of booze" drinks, Salute! is a sister establishment to Blue Heaven in Key West. Salute! on the Beach has its distinct style, and this beachside cafe also serves up some delectable key lime pies. And is a fun place to be with. You can also enjoy other delicious desserts that are better than sex!
The main menu features Caribbean-inspired dishes. Things like sticky buns and fresh seafood like a stoned crab. On the other hand, the key lime pie is presented conventionally, with a real key lime juice and creamy key lime custard. It is paired with a rich graham cracker crust, lime glaze, and a considerable quantity of fluffy meringue. Salute! on the beach is a great spot for people who want to eat and relax.
PEPE'S CAFE
Pepe's Cafe in Key West, which dates back to 1909, is the area's oldest eatery. It has been selling local delicacies. Pepe's Cafe is also a great competitor of Mrs. Mac's kitchen, which also sells delicious Key Lime Pie.
The sweets are handcrafted from scratch, including some of the most amazing traditional key lime pies. You will never find any of these pies in grocery stores or order online.
The full-service restaurant's owner recently decided that they could do something about this lack of iconic desserts at their establishment.
As Ernest Hemingway said in his quote that "courage is grace under pressure." So, after many long months of experimenting with original recipes and natural ingredients, they finally came up with a menu.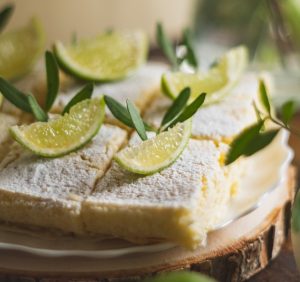 This includes mouthwatering key lime pies, peanut butter mousse pie, peanut butter perversion, carrot cakes, small citrus fruit, and other treats. You can enjoy the pie paired with an extra cost of a Cuban coffee queen. Which makes you feel like in a Cuban restaurant.
Pepe's Cafe in Key West is now serving some of the most incredible traditional key lime pie around along with their popular items. The crust is made from graham crackers, sugar, and butter; it's filled with a mixture of eggs, condensed milk, and lime juice; and it's topped with whipped cream.
Surely it is one of those Mexican desserts you can have. And the right place to relax. So for your next visit, make sure to grab one of those Key Lime Pies.
KERMIT'S KEY WEST KEY LIME SHOPPE
Key West Key Lime Shoppe is perhaps the most well-known (to tourists) of Key West's purveyors of good eats. Especially when it comes to the famous local dessert: Key Lime Pie. It's a bit touristy but trendy to people with a sweet tooth. So much so that it has expanded its operations to include multiple locations around the island.
Kermit's Key Lime Pie is among the best pies in the South Florida Key largo with friendly staff members. Kermit's offers traditional Key Lime Pie with a graham cracker crust and whipped cream topping. You can purchase the whole pie or by having a slice of key lime pie.
Also available are the finest Key Lime Pie on a Stick (famous in Key West and ideal for on-the-go), Chocolate-Dipped Key Lime Pie, and Gluten-Free Key Lime Pie. The filling is made from tiny key limes (whose peel is yellow when ripe) found only in the Florida Keys. The pie filling contains eggs, condensed milk, coconut flan, and lime juice.
A traditional Key Lime Pie uses a graham cracker crust with whipped cream topping. It can be served frozen or chilled, but it is best when served chilled. This may be the best thing you had in your whole life.
MATTHEESSEN'S
When most people think of Mattheessen's they think of an ice cream shop with delicious giant cookies and homemade ice cream. However, this family-run business also serves up delicious Key Lime Pie. Here you can pick up traditional Key Lime Pie or opt for the Key West fav of dipping your slice in dark chocolate.
There are a few different ways to enjoy this delicious dessert. Mattheessen's sells whole pies, slices, and even by the bite! If you prefer the bite-sized option, you can purchase them in the flavors of Key Lime, Orange Cream, and Unique Chocolate.
All three of these flavors are delicious, but there's a good reason why it is the Key Lime is recommended among the three, it is because it is one of the best versions people tried in Key West.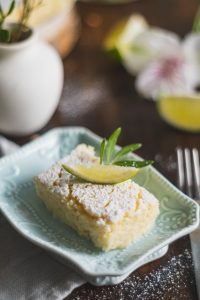 THAI ISLAND
The Thai Island Key Lime Pie is a delectable take on a classic Florida dessert. The sauce and whipped topping hint coconut flavor, making it creamy, tangy, and sweet. You will experience a happy hour once your taste buds touch this pie
The addition of cookie crumbs to the pie crust is appealing. It adds a dimension of flavor to the dish that is just right.
The outdoor patio Restaurant of the Key West Marriott Beachside Hotel is on the third floor and has beautiful ocean views. The Key Lime Pie has a delicious coconut crust and juicy berries and you can also enjoy their live music. Their Key Lime Pie is perfect for any late-night events and special occasions.