Tulum is a favorite beach destination in Mexico. Who can say no to its clear blue waters, laid-back vibe, and of course powdery white sand beaches that you can access from your hotel? It doesn't matter if you are a frequent visitor or are just heading here for the first time, you might be looking for the best beach hotel to head to.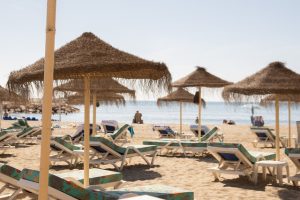 ---
What's in this post:
hide
The 10 BEST Tulum Beach Resorts
---
---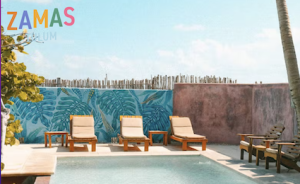 The good news is that hotel accommodations here vary. From eco-friendly budget glamping spots to cabanas, all the way to inclusive resorts, you will be spoiled for choices. Even if you will be spending your honeymoon here or are traveling with the whole family, you'll find the best accommodations here.

Where to Find Tulum?
Tulum lies 2 hours south of Cancun. This beach town is on the coast of the Riviera Maya in Quintana Roo. It was only recently when Tulum exploded as a tourist destination. And because of it, its landscape has changed to accommodate new hotels. Both in Tulum Pueblo or Tulum Town and Tulum Playa or Tulum Beach.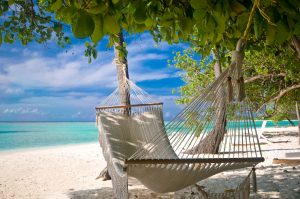 You can head south from Cancun along Highway 307 all the way to Tulum town. After, turn left on Avenida Coba which will take you to the coast. You can turn left on the North Beach Road if you prefer the more remote hotels. Or head south to the hotel zone which lies on the Beach Road South. In fact, the entire two-lane road spans from Tulum Ruins all the way to the entrance of the Sian Ka'an Biosphere Reserve.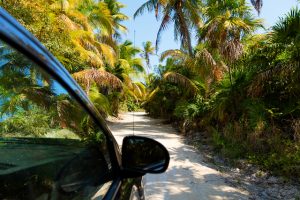 Best Hotels and Resorts to Stay In Tulum
Thanks to the wide array of hotels and resorts in Tulum, it will not be long before you find the ideal accommodation for you. That said, it can be a bit overwhelming to find the right one for your needs. If this is your first time visiting or want to try a new hotel, here are a few options to consider.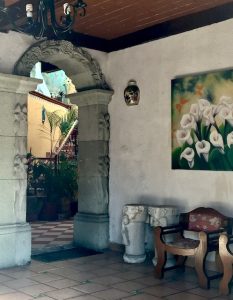 Coco Tulum
If you are looking for an eco-chic budget hotel then consider Coco Tulum. This is a classic hotel with its whitewashed decor, a beach bar with its own swings, and a private beach area. Aside from that, it has rooms on both sides of the beach as well as in the jungle. There are several amenities here that include spa treatments, yoga classes, and an on-site restaurant
If you are traveling in a group, you can book a few rooms here or opt for the tower suite. In fact, this is a great option as it will cut your costs while getting an impressive view of the beach too. Also, Coco Tulum offers free parking, free WiFi in some of their rooms, and a good breakfast as part of their rate. With beach and jungle views, this is a great budget hotel to stay in.
There are two options on where to stay in this hotel. You have the Zen Zone for those who want to have some peace and quiet, and then there is the Coco Beach area for those who want to be close to the action. In fact, the Zen Zone area keeps you close to the beach minus the crowd and the noise.
The rooms here are closer to nature as well as their own temezcal which you should try. On the other hand, the Coco Beach area is perfect for those who want to hit the beach as soon as they wake up. Also, this area is close to their instagrammable spot which is the Coco Beach Bar.
Alea Tulum
Meanwhile, Alea Tulum by Blue Sky is ideal for those who want to stay in a luxury hotel. It is a 4-star hotel that lies closer to Playa del Carmen. In fact, it lies between Casa Cenote and Caleta Tanka.
What makes it an interesting choice is the fact that it offers a secluded space for travelers. Not only does it have numerous facilities, but it also has impressive features. This will make you feel at home. However, it is important to note that you will need to bring your own car to get around easily.
This hotel makes use of stone and wood in a beautiful way. In fact, they incorporated the natural beauty of the surroundings, including the palm trees, with the way they designed their space. All the rooms here are spacious with high ceilings and offer spectacular views.
For example, they offer swim-up style rooms on the ground floor. On the other hand, the first and second floors have oceanfront suites and more. Of course, it has its own restaurant on its premises. In fact, you will find it by the pier of the hotel.
Aside from having authentic Mexican dishes, you'll learn how to pair them with the best wine. Also, it is possible for you to dine in your own rooms if you wish to have more privacy. They offer room service here for guests who want to stay in their rooms. There are other amenities available here like a fitness center, spa, as well as several swimming pools.
Ahau Tulum
Ahau Tulum is a boutique hotel that is within walking distance of the best restaurants, shopping areas, and of course, nightlife. What you'll love about this hotel is that it focuses more on wellness. Aside from yoga classes, they also offer massages and various spa services. Also, it has a restaurant on-site and a beach bar too.
The best part is that it is pet-friendly so you can bring your pet pooch or cat with you. Each suite comes with a mosquito net and a fan to keep you cool and comfy. Also, you will love the views here because the rooms overlook the Caribbean Sea. Their private terraces come with beach beds and loungers for you to relax on.
In addition, this hotel boasts of the Ven a Luz sculpture on their premises. Other amenities available here are free on-site parking as well as free WiFi throughout the hotel. Although they offer breakfast, this service is not included in their rates. You can, however, check their open-air restaurant to see what menu they are offering.
The beach is just a few minutes away from the hotel with shared lounge areas for its guests. On the other hand, if you want to explore Tulum, you'll be pleased to know that the archaeological site is nearby. In fact, it is just a 10-minute drive from the hotel itself. Ahau is a favorite spot for couples because of its secluded location and modern amenities.
The Beach Tulum
Since we are talking about luxury hotels in Tulum, Beach Tulum is one of those that you don't want to miss. This is one of the adults-only inclusive Tulum resorts that you will find on Beach Road. Aside from that, it is close to the ancient Mayan ruins too. Which is a plus. This means that you will have easy access to these ancient ruins anytime you want.
Meanwhile, each room on this beach resort comes with amenities. Things like air conditioning, plunge pools, and hot tubs. Also, they have walkouts that lead them directly to the beach. Book their rooftop rooms if you want to have a different perspective on the surroundings and more privacy.
Guests who are looking forward to some rest and relaxation can take advantage of the wellness center here. They also offer yoga classes and access to their fitness center. You can even try their beauty salon if you want to upgrade your look.
In addition, there are restaurants and beach bars here as well. You can even head to the beach club called Ziggy's. The Beach Tulum consistently ranks high in the list of best resorts in Tulum with good reason. Aside from its ideal location near the beach and the famous ruins, its friendly staff and amenities are also exceptional.
This resort offers free parking and free WiFi to its guests. Also, they included breakfast in their rates which is a plus. With easy access to Tulum National Park, the town center, and other hotspots, it is not surprising why many travelers opt to stay here.
Casa Malca
Another luxurious hotel that is worth considering in Tulum is Casa Malca. In fact, this is the perfect place if you want to be pampered during your stay in this beach town. This stylish, art-focused hotel boasts three restaurants onsite. Where they serve a gastronomical feast.
Aside from that, they provide their hotel guests with beach beds too. Here they can lounge in style as they drink in the beauty of the waters and white sand beach. The spacious rooms are perfect for families as well as couples who want to get away from it all. With private terraces where you can watch the sunset.
As well as underground spa areas to rest and relax, Casa Malca is a haven for tourists. Not only that, but guests will have complimentary bicycles to use as transport around the area. This makes it more enjoyable to see the sights in Tulum. Of course, if you want to see more of the sights in Tulum, you can talk to their Concierge. Their staff can help arrange private tours for their guests.
In fact, they will help you get to see the most popular tourist attractions in Tulum. Among these are Chichen Itza and the pyramids of Coba. Aside from that, they can book tours that will take you to the barrier reef or explore the jungle on an ATV. They can also arrange a tour that will take you to the Sian Ka'an Biosphere Reserve. Here you can immerse yourself in the natural surroundings that this reserve offers.
---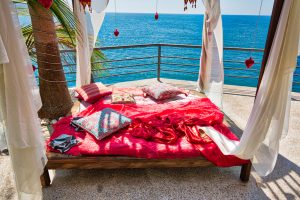 ---
La Zebra
Meanwhile, this beach-chic luxury hotel lies on a wide stretch of white, sandy beach in Tulum. It is a fun and vibrant hotel for those who want to have a relaxing vacation in the Caribbean Sea.
In fact, their guest rooms have an open-plan design to create a spacious place for travelers. These suites will have king-size beds, trundle beds, and dual showers and vanities. Their private suites come with their own plunge pools too.
Aside from the spacious suites, La Zebra's restaurant also offers a wide array of delicious dishes. If you are looking forward to authentic Mexican cuisine, you will not be disappointed. In fact, they make use of fresh ingredients that they source locally.
Thanks to its location in the waters, expect fresh seafood on its menu. Also, the food they offer here changes with the season which means more opportunities to sample their cuisine. In addition, guests can look forward to a unique experience here. After all, the staff can help you enjoy the mystical experiences available in Tulum.
From swimming in cenotes to walking around ancient Mayan ruins, and everything in between, you will be able to immerse yourself in the local culture here. Their concierge can help book your tours for you so you can simply sit back and have your needs met.
Be Tulum Beach & Spa Resort
When it comes to inclusive hotels, Be Tulum is one of those brands you should consider. It is an ultra-luxury spa resort that will make your stay even more enjoyable. After all, they offer private villas. Plus designer rooms for you to choose from. Aside from that, this resort lies in the jungle. Thus giving it that secluded air to it.
Also, they offer numerous amenities and services that will give you the comforts of home. Aside from the usual amenities like air conditioning and free Wifi, their spacious suites have their own balconies too. Each room comes with a safety deposit box and an iPod dock.
Depending on which suite you book, you will either have a private pool or a hot tub. With regards to food, there are four restaurants on-site. From local to international dishes, your belly will feel full in no time. You can swim in their outdoor pool or lounge in their garden area.
Aside from that, they also rent out beach equipment to their guests. If you want to pamper yourself, take advantage of their wellness center. You can choose your spa treatment for an additional cost.
Take note that this is an adult-only hotel, but families with children above 13 years old can stay here. That said, it is a great place for those who are traveling for a family vacation.
Papaya Playa Project
Papaya Playa Project is another eco-friendly beach resort in Tulum that you should look into. They have different room categories to choose from. For starters, they have the casitas that have their own outdoor swimming pool. Aside from that, the ocean views are the perfect backdrop to their deluxe rooms.
Guests who want to be surrounded by nature can book a casita with jungle vibes. The best part is that they give you easy access to the white sand beach. Aside from the casitas, they also have beach villas too. Booking a stay here means waking up to the sound of the ocean waves.
With their family-style breakfast served in your own villa, you can enjoy the privacy of your room. Also, you can request customized meals for the family or your special someone too. Meanwhile, the resort has recently opened its beach club. This is the perfect spot for those who want to relax and unwind with a glass of wine.
With live music playing in the background and good food served all night long, you will not notice the hours passing by. Try their unique mixology or their wine bar then pair them with their authentic Mexican cuisine and you're good to go. The wide array of food choices here will satisfy everyone's palate for sure.
Dreams Tulum Resort & Spa
Gain access to beautiful beaches in Tulum while staying in one of the most luxurious hotels in the area. At Dreams Tulum Resort & Spa, you will enjoy ocean views and gourmet food all day long. Their spacious rooms and suites welcome guests to their homes away from home.
With amenities like lounge chairs, outdoor pools, spa facilities, and others, it is not that hard to imagine why people book a stay here. This resort and spa are perfect for families too. After all, it has its own water park filled with water slides, kiddie pools, and more.
You don't even have to leave the resort to have the best vacation. Adults can enjoy a much-needed massage by the beach or in the jungle. You choose what spa treatment you like and just enjoy the rest. The best part is that guests will have direct access to the beach and the crystal clear waters.
You can go swimming, kayaking, or other water sports you have in mind. Afterward, head to the hotel's best restaurants to satisfy your hunger. With its proximity to the city center, guests can easily explore the area on foot or using a rental car.
Bahia Principe
If you are looking forward to hitting the best beaches in Tulum and the surrounding areas, book a stay with Bahia Principe. In fact, they have several hotels in the Yucatan Peninsula that you can choose from.
For example, there is the Bahia Principe Luxury Akumal where you will be pampered right from the start. With amenities like a tennis court, infinity pool, as well as spacious suites to stay in, you'll feel like royalties here.
Another is the Bahia Principe Luxury Sian Ka. This hotel fuses innovative architecture and modern design with nature. This makes it the right place to relax and unwind while being surrounded by the jungle. Aside from that, there is a golf course nearby and other amenities that you can take advantage of. The best part is that it gives you easy access to the Caribbean Sea.
Bahia Principe Grand Tulum, on the other hand, has a great location to start with. With its pools a few steps away from the sandy beach and blue waters, you have found the perfect beachside hotel to stay in.
Not only that, but it is easier to access the Tulum Ruins from here. The same goes true with Bahia Principe Grand Coba. This luxury resort offers great service, luxury rooms, and customizable tours to its guests.
When is the Best Time to Visit Tulum?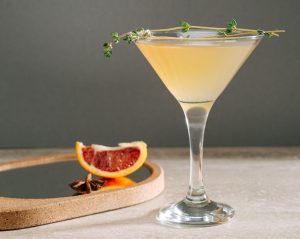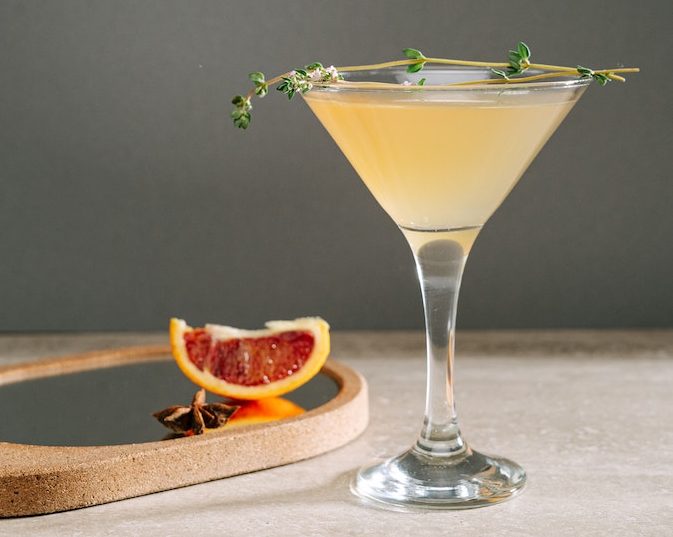 If you are wondering when to visit Tulum, many would say during the months of December to March. This is the high season in this beach town which is why you need to book your trip in advance. On the other hand, if you prefer a less crowded beach then travel here in November or April. That said, you can visit this beach town any time of the year.
Wrapping Up the 10 BEST Resorts in Tulum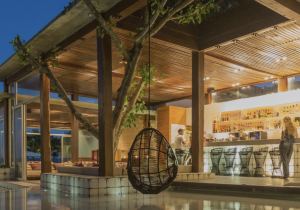 Regardless of whether you are looking for a South Tulum beach resort or in the northern part of the town. You will not run out of options to consider. In fact, you just need to think of what kind of hotel accommodation you want to stay in.
You can relax in their eco-friendly resorts that will bring you close to nature or head to the high-end all-inclusive resorts as a treat. Think spacious rooms, private pools, and stunning views for you to enjoy. These beach resorts have a friendly staff, security guard, and housekeeping to help make your stay comfortable and safe.
The next time you go on a vacation. Come and visit Tulum. There is much to see and do here that you will need to spend more than a few days here. Treat yourself to a beachfront hotel where you will wake up to a spectacular view of the ocean.
Get pampered and cared for as you get massages and spa treatments here. With prices ranging from cheap to expensive, there are plenty of options to consider. One thing is for sure, Tulum's beach resorts are ready to provide you with the best stay throughout your trip. All that you have to do is to plan your visit and book ahead of time to get the best prices.