Mexico is one of the countries that you'll find on many tourists' bucket lists. This is not surprising since it is home to a rich culture, beautiful beaches, and stunning nightlife. It seems that Mexico has been graced with the best tourist attractions. In fact, each region has its own main attraction that you don't want to miss. You will need to spend more than a few days here to understand why this country is one of the popular destinations in Latin America.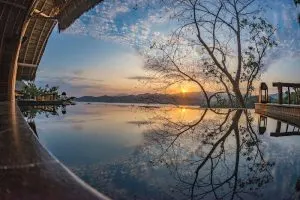 ---
What's in this post:
hide
Things Mexico is Famous For!
---
---
If this is your first time visiting Mexico, you have come to the right place. Here you will learn why this country is a top tourist destination in North America. In fact, you will find a list of the places to visit that highlights the beauty that is Mexico. Aside from being close to the United States, this country is a powerhouse of impressive attractions that you will need to see at one point in your life.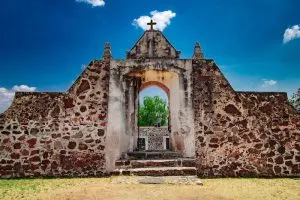 What is Mexico Famous For?
Mexico boasts of having more than one UNESCO World Heritage Site. Aside from that, it is home to the second-largest reef in the world. From the best beaches to ancient ruins, you will not run out of sights to see here. In fact, let's take a look at what this country is known for.
Mexican Food
You might have tried Mexican cuisine in your home country. To be honest, they pale in comparison to authentic dishes served in Mexico itself. One of the best things that you can try here is their tacos. In fact, you should grab one while you are in Mexico City. The capital city is the perfect place to order tacos. The tacos make use of corn tortillas as the base. After, the sellers fill them with different fillings like ground beef, vegetables, and hot sauce even.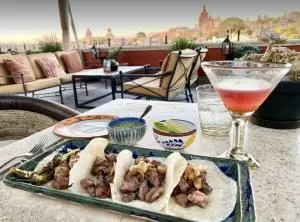 Aside from that, you should also add Mole to your list of foods to try. This is a staple in Central Mexico. It is basically a sweet chocolate sauce paired with chicken or other types of meat. What makes it unique is that they use chili peppers and chocolate to make it.
Of course, even vegans and vegetarians will find a dish that is suitable for them here. In fact, Mexico's guacamole is the perfect option. They use ingredients like avocado, lemon, onion, salt, tomatoes, and fresh cilantro to make it. Aside from that, restaurants serve this as an appetizer that is quite refreshing to the palate. Ceviche cooked with lime juice is also a treat.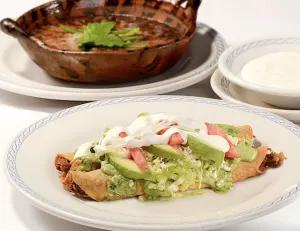 But when it comes to beverages, we all know that Mexico is famous for its tequila! Did you know that there is a town with the same name? In fact, it is here where this strong drink was made. You will find this small town near Guadalajara with fields of agave around it. In fact, if you are a tequila connoisseur, or just want to know more about this famous drink, going on a tour here is worth it. Let's not forget that Mexico is also famous for its hot sauce too so be careful when you order.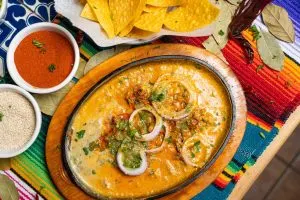 Beaches
Mexico is one of the best places to find gorgeous beaches. In fact, everywhere you go, you will find one that you can head to. First, there is which is the hippest spot in the Yucatan Peninsula.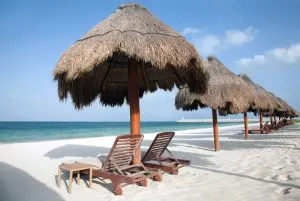 What makes it unique is the large number of ex-pats living here. Their presence has been influencing the culture here. In fact, if you head to Quinta Avenida, you will find how these foreigners are changing the landscape of the town. Aside from that, the white sand beaches and clear waters here are perfect for swimming and snorkeling. However, this sleepy fishing village is not ideal for those who want to learn about Mexico's culture.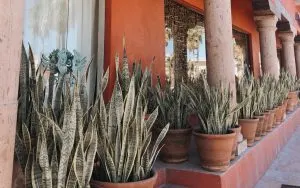 Another beach spot to visit is Puerto Escondido in Oaxaca. In fact, it is a great place to add to your itinerary as it is home to some of the most beautiful beaches in the country. First, there is Playa Zicatella known for its impressive stretch of white sand beach. The second, is Playa Carrizalillo. This secluded beach spot boasts soft golden sands as well as medium-sized waves perfect for surfers. However, the presence of drug cartels makes some routes here dangerous for locals and tourists alike.
Let's not forget Los Cabos in this list. Regardless of the time of year, you can expect sunny and warm weather all year round. Aside from that, it covers both Cabo San Lucas and San Jose del Cabo which are known for their gorgeous beaches.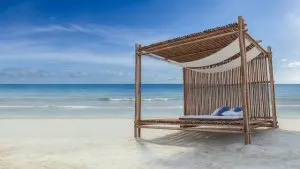 Meanwhile, Puerto Vallarta is where you'll find interesting things in Mexico. The beaches here are amazing as well as the colonial buildings. It blends entertainment and culture seamlessly. It is not surprising why many add this spot to their list of resort towns to visit.
Ancient Mayan Ruins
Chichen Itza is a famous archaeological site in Mexico. In fact, it is one of the Seven Wonders of the World with good reason. After all, it is one of the most preserved ancient ruins in Mexico. That said, expect to see a crowd here since it is one of the most famous landmarks in the country.
You can stay in one of the small towns nearby or go on a day trip here from anywhere in the Riviera Maya. Chichén Itzá is also near cenotes and other archeological sites too. You can add them to your trip so you don't miss anything while you are here.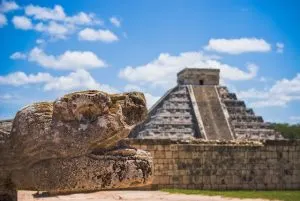 The archeological site in Tulum is one of the unique places in Mexico. In fact, the largest ancient structure that you will find here is the El Castillo. This ancient ruin sits on top of a cliff overlooking the Caribbean Sea. Aside from that, the town itself was the gateway that connected the Yucatán Peninsula with the people of Honduras and other countries.
Another Mayan ruin that you can visit is Coba. Although it is not as popular as the first two, it is still attracting tourists. After all, it is one of the largest Mayan cities in the country. You can rent a bike to explore the ruins. Also, you can climb the pyramids here if you like.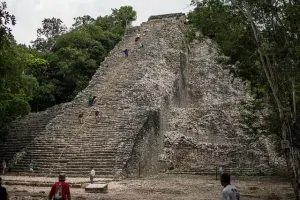 On the other hand, if you want to see the largest pyramid, then head to Cholula de Rivadavia. Here you'll find the Quetzalcoatl Pyramid which is the largest in the country. Afterward, make your way to the Pyramid of the Moon in Teotihuacan. After all, this is the second-largest pyramid in Mexico. And is worth adding to your list of tourist attractions to visit. Don't forget to add Monte Albán too.
Scuba Diving and Snorkeling
Mexico is surrounded by the Pacific Ocean, the Caribbean Sea, and the Gulf of Mexico. It is not surprising that it is one of the best spots to go diving and snorkeling. In fact, Isla Cozumel is one of the best dive spots to head out to. Its crystal clear waters will give you a great view of marine life.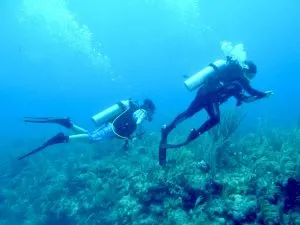 Akumal, on the other hand, is where you'll see sea turtles up close. In fact, this is their nesting ground. It is not surprising why many tourists travel here to see them in their natural habitat. In addition, you can also go snorkeling and swimming with them which is a unique experience.
Meanwhile, Isla Holbox is another spot that you should add to your itinerary. Join boat tours to reach the island and to see the whale sharks that frequent it. Aside from that, the island is also home to several bird species. Bring your cameras with you to spot these birds in their home.
The uninhabited islands of Islas Marietas are perfect for snorkeling and diving too. In fact, you should head to the hidden beach. It is a great spot for exploring the waters where tropical fish and other sea creatures thrive in. There are only a handful of tour companies that operate here. After all, the local government is limiting the number of tourists that can visit to preserve the island.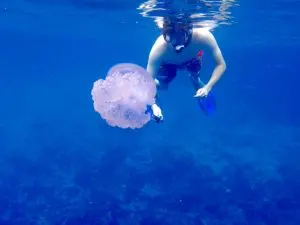 Finally, there is Isla Mujeres. This small island is home to an underwater museum, whale shark tours, and more. In fact, you better pack your snorkeling and diving gear because there is much to see underneath the waters. You might find yourself extending your stay here just to explore the beauty that lies under the ocean.
Colonial Architecture
The best way to appreciate Mexican culture is through its colonial structures. There are plenty of historic buildings that dot the country. In fact, the best way to see them is to go on walking tours. You can start with San Miguel de Allende which is a colonial town in Central Mexico. It also plays a central role in the Mexican revolution. One of its main attractions is the Parroquia de San Miguel Archangel.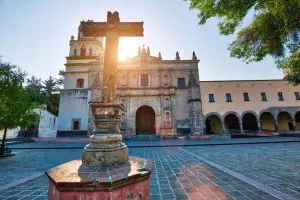 Aside from that, a trip to the second-largest city is a must. Guadalajara boasts of museums and other cultural sites that showcase its rich culture. In fact, this is where tequila and mariachi music were born. You can spot Mariachi bands playing in the main plaza or at special events.
The historic site of Mexico City is a must-see for tourists. One of the famous things about this city is its role in the Mexican-American war. It fell to the foreign invaders but has since thrived to what it is today. If you want to immerse yourself in the city's history, book a private tour. You will be taken to historical structures including the Metropolitan Cathedral. The Catedral Metropolitana is famous for the centuries that it took to finish it. In fact, it is one of the most stunning architectural wonders in the city. Aside from that, you will be taken to the Templo Mayor. This was the main temple of the Mayans during ancient times.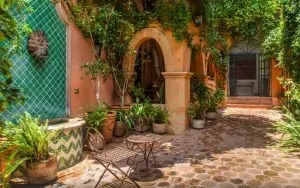 You should also make your way to Merida if you want to take a break from the beaches. From art galleries to museums, you will get a glimpse of the town's colorful history. Aside from that, there are several colonial buildings here that are still standing. You will surely enjoy exploring the town on foot.
Famous People
Aside from the beautiful places in Mexico, the country also boasts of famous people. There is the renowned painter, Frida Kahlo, who was known for her impressionable paintings. Although she was not a prolific artist, her self-portraits not only became a symbol of Mexico but also of single-minded women.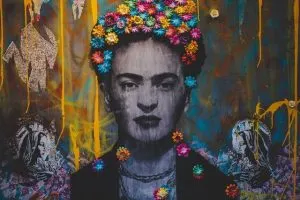 Unfortunately, she had a physical condition that left her in constant pain. This is why she was only able to produce less than 150 artworks in her lifetime. Aside from that, most of her artworks were representations of herself and the life she led. She spent the remainder of her life in the Blue House or La Casa Azul.
Another famous person worth mentioning is Diego Rivera. He was the product of Escuela Nacional de Bellas Artes. And spent ten years in Europe studying. Rivera stood out for his Mexican Muralism. I
n fact, you will see his works around the city itself. Among these are in Palacio Nacional and Secretaria de Educacion Publica. He was also the husband of Frida Khalo. Upon her death, Rivera transformed Kahlo's home into a museum. Today, artists visit the Frida Kahlo Museum to pay homage to the artist.
Deep Religion
Mexico is also famous for its deep religion. With the country being colonized by Spain during the 16th century, Catholicism was taught to the indigenous peoples. In fact, the monks and friars played a large role in the conversion of the locals as well as their education.
Fast forward to today and around 85% of the population is Catholic. In fact, Mexico has a special bond with the Vatican for being one of the countries with the highest Catholic population. Also, Pope John Paul II visited the country five times during his reign as pope.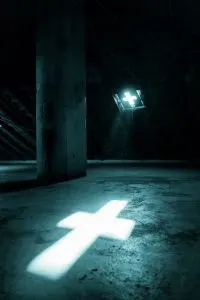 Tourists who want to learn more about the rich culture of the country should time their travel correctly. In fact, you should schedule your trip here around a religious event. For example, the Dia de Los Muertos is one of the biggest religious events in the country. Here the entire country celebrates their ancestors with prayers and feasting. You will see them dressed up in colorful outfits with their faces painted in skulls. Also, the streets are full of altars and offerings. It is one of the best experiences that you can enjoy here.
What Else is Mexico Famous For?
There are plenty of interesting things about Mexico aside from the ones mentioned above. In fact, let's add the following to your list of why this country is quite famous.
Canyons
If you have been to the Grand Canyon in Arizona, then come and check the Copper Canyon in Mexico. It consists of six canyons that you will find in Northwestern Mexico. In fact, the canyon system here is much larger and much deeper compared to the one in the United States. There are several ways for you to enjoy this canyon. You can go horseback riding, hiking, or biking. However, the most popular method is riding the train.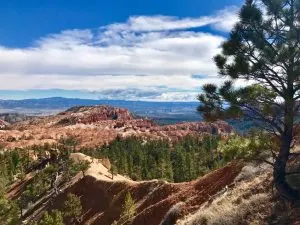 In fact, the train runs through the main canyon from Chihuahua all the way to Los Mochis. The entire trip will take 15 hours worth of scenic views. Also, the canyons are home to indigenous tribes who prefer to stay in these areas away from the cities.
On the other hand, the Sumidero Canyon is a deep canyon that attracts tourists. Located in the state of Chiapas, guests who come and visit can go biking, hiking, and kayaking. Even thrill-seekers visit to test their mettle against the deep canyon.
Cenotes
One good reason why you should visit Mexico is to explore its cenotes. In fact, it is one of the main attractions in the country. You can find most of them in Quintana Roo. First, there is the Cenote Dos Ojos in Tulum. It is the most extravagant diving site with good reason. After all, it is part of the largest underwater cave systems in Mexico. It was named as such because there are two sinkholes here. Both are ideal for swimming, snorkeling, and diving.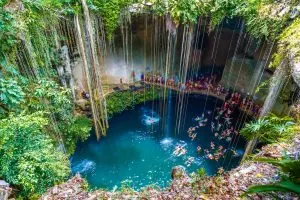 Another option is the Gran Cenote. As the name suggests, it is the grandest of the cenotes in the country. In fact, you'll find several cenotes in the area that they connected with wooden platforms. Tourists flock here not only to admire these sacred spaces but also to swim and enjoy the fresh water.
Entertainment
Mexico is also known for its love of entertainment. In fact, they are well-known for their soap operas which have been aired in multiple countries. This is not surprising as the stories are captivating and the artists quite beautiful too. In fact, some of their talented artists like Benicio del Torro are known abroad.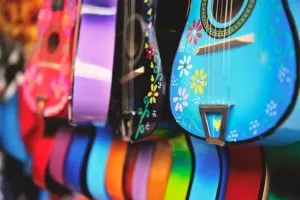 Aside from the soaps, Mexico is also known for Lucha Libre. It is the Mexican version of American wrestling. However, what's different is that the crowd does not care about the physical appearance of the luchador. In fact, anyone can become a luchador. What the audience wants is a connection with the wrestlers.
Mesoamerican Barrier Reef
Nature lovers will fall in love with the national parks and sanctuaries in Mexico. After all, these areas are where the flora and fauna are taken care of. Even sea creatures are under their protection just like the Mesoamerican Barrier Reef. Aside from being the second largest reef in the world, it is also home to a wide array of tropical fish and other marine life. In fact, snorkeling and scuba diving here are a must. You will need a tour guide before you can go snorkeling or diving here.
Waterfalls
Since we are talking about the natural beauty of Mexico, it is best that you check out the waterfalls here too. There is the Agua Azul which is the most popular waterfall in Mexico. As the name suggests, the waters here are stunning blue. The best time to visit here is from October to May.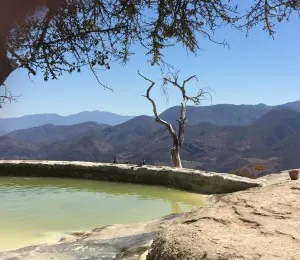 Another option is the Hierve el Agua. One good reason to visit this place is that it is not technically your traditional waterfall. In fact, it is a petrified waterfall that gives the impression of running water. The high mineral content of the water led to its unique color and structure. But don't worry. There is a freshwater spring here where you can bathe.
Mexican Chocolate
What else is Mexico famous for? How about its chocolate? The Aztecs used to drink chocolate as their beverage or as an ingredient in their ancient Mexican dishes. In fact, they consider it the drink of the gods.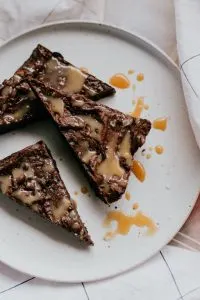 Even today, their chocolate is still one of its main exports with good reason. Their unique blend of cocoa beans, vanilla, sugar cane, and cinnamon gives it a unique taste. In fact, if you are traveling to Mexico, make sure that you try their chocolate drink or buy chocolate. You'll enjoy sampling them for sure.
Tours
First-time guests of Mexico will do well to take advantage of the tours offered here. There are walking tours that will take you around historical landmarks, and then there are food tours too. Not only will you be able to learn the history of the country, but you'll also get to sample local cuisine as well. Some locals offer free walking tours. If you enjoyed your time with them, giving them a small commission is a great idea. Aside from that, there are tours that will take you to the ancient ruins while some will bring you to the cenotes. You can even customize your trip here by hitting multiple hotspots in one go. Some can last for 10-days or so wherein you will be visiting different regions in the country. As you can see, you will be spoiled for choices here which make traveling here that more exciting.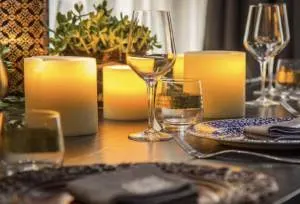 Is It Safe in Mexico?
Mexico has its fair share of dangerous and safe places for locals and tourists alike. Just like with any other country, there are certain areas that you need to avoid or at least exercise more caution. If you are looking for the safest places then start with Merida. In fact, it might be the safest place in the whole of Central America. The only thing that you have to worry about is the traffic.
Playa del Carmen and Mexico City are the second and third safest places in Mexico respectively. This is good news since both are well-known tourist hotspots. Of course, no matter how safe a place is, it is always a good idea to be vigilant while traveling. This is especially true if you are flying solo.
Before you head out here, make sure that you know the risks involved. Also, it is best that you keep all of your jewelry and ATMs out of sight. You don't want to attract unnecessary attention.

Wrapping Up 7 Things Mexico is Famous For
Mexico is a country that has much to offer its guests. From the gorgeous beaches on the Pacific Coast to the resort towns in Baja California, you will always find a reason to enjoy the sun, sand, and sea. Aside from that, the rich cultural heritage here is a must-see too. From its ancient ruins to colonial architecture, history buffs can spend their days exploring these stunning attractions up close. Just imagine being able to walk around the remnants of a once-impressive civilization. Or be able to swim in the sacred pools nearby. It feels like you will be taken back to the country's past once you see them up close.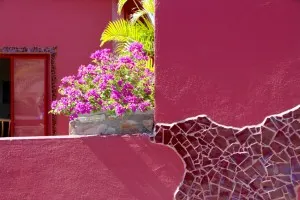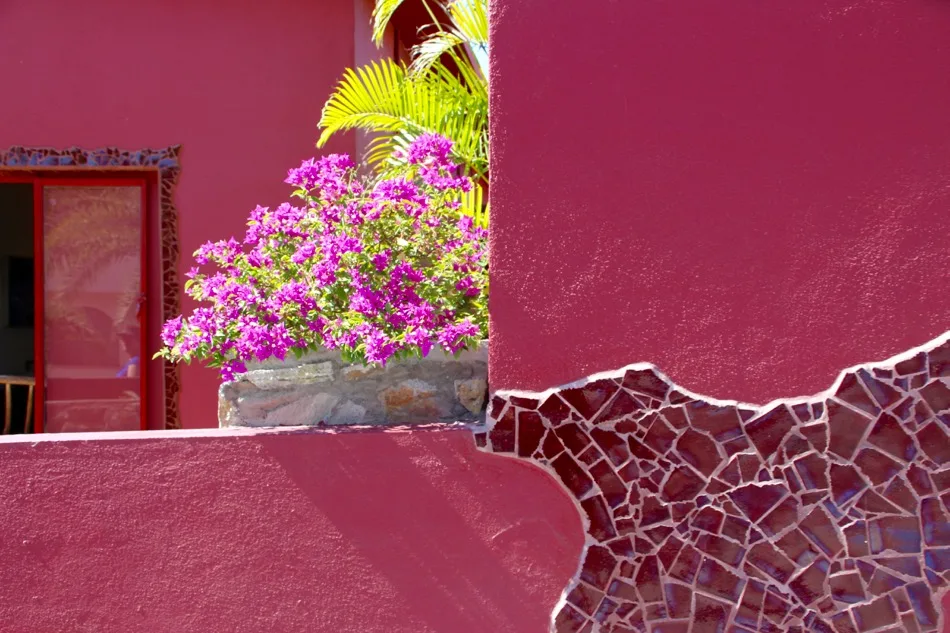 Of course, Mexico has moved forward over the centuries. In fact, there are tourist hotspots here that give off a more modern vibe. From Mexico City to the beach resorts in Tulum, Cancun, and the like, you will feel right at home. In fact, Americans come here during Spring Break to get their much-needed tan.
Let's not forget that food here in Mexico is to die for. Their use of fresh ingredients, spices, and other unique seasonings all add to the unique taste of their dishes. Even if you are looking for international dishes, you will not be disappointed. After all, Mexico has been catering to millions of tourists each year. They already know what their guests want.
If you ever find yourself wondering where to head next, make sure that you choose Mexico. This country is the perfect place to lose yourself in a different culture. For sure, with hundreds of attractions to see here and activities to do, you will come back soon.