---
Are you planning your Mexico vacation at the moment? You are not the only one who seems to be eager to get out there and travel. After all, we have been cooped up in our homes for two years already. A change of scenery can certainly go a long way with our mental health.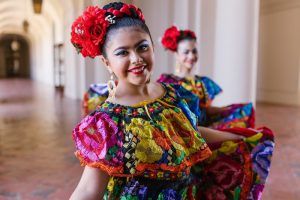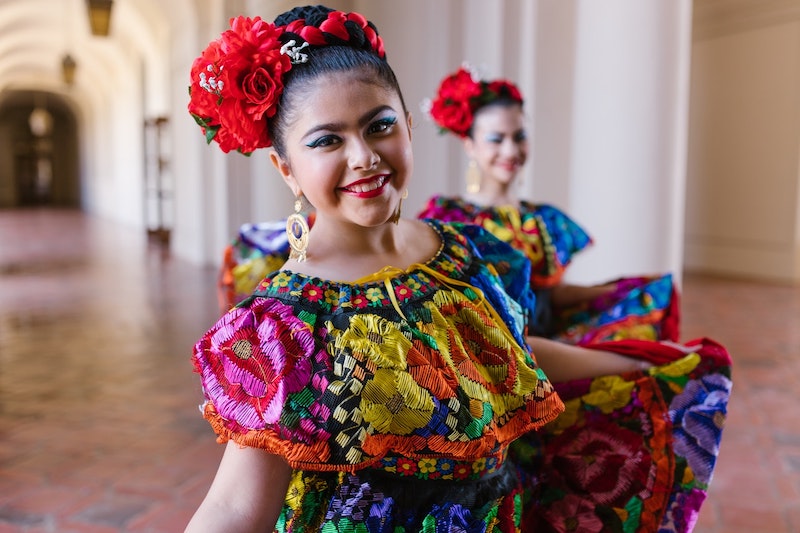 ---
What's in this post:
hide
Mexico Packing List | 33 Things People Forget
---
---
However, no matter how much you have prepared your travel items for your trip to this gorgeous country, there are always some essentials that can slip your mind. On the other hand, if this is your first time in Mexico, you should make a list of things that you will need to bring on your trip.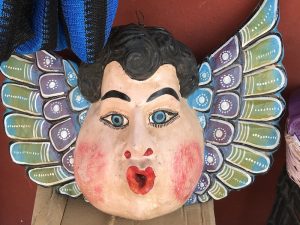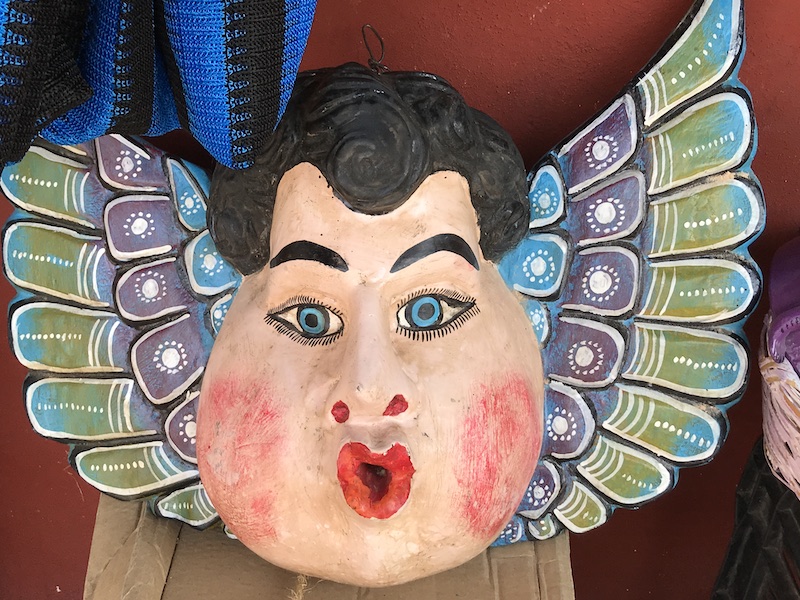 It is understandable if you see Mexico as a popular beach destination. This is true. However, there is more to this country than its beaches. Also, since it is near the tropics, it is easy to assume that the weather here is fairly hot. Although the country has warm weather most of the time, it also has a dry season, a rainy season, and a hurricane season.
You should consider that too when it comes to planning your vacation here. That said, it is important to keep in mind that what you will pack for your trip will vary. Depending on where you will be heading to in Mexico and the time of year. If you are wondering what to bring, this ultimate Mexico packing list may help you have a great time here.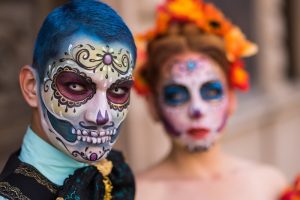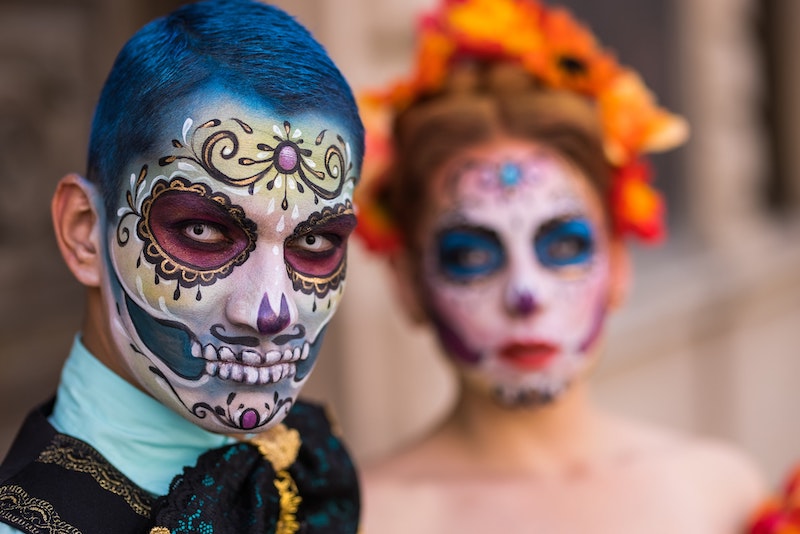 33 Travel Essentials that Most People Forget
There are plenty of travel essentials that might be on your mind right now. Unless you have listed everything down, you might forget one or two of these that you might regret later on. That said, you should jot these things down.
Passport and Copies of It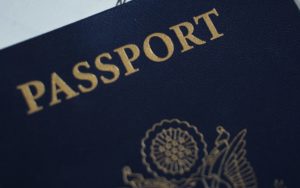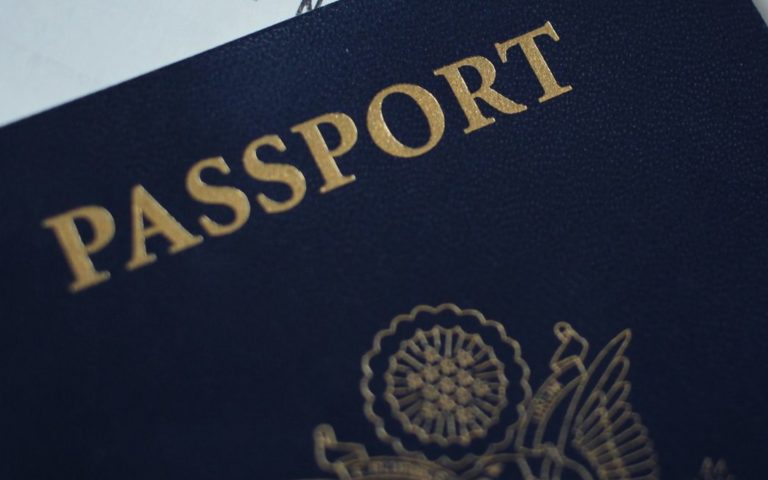 Of course, you cannot travel to Mexico without your passport. It is understandable that you might feel worried that your passport will get lost or stolen during your travels. If this is the case, you should make a copy of your passport, specifically the second page. This is where you will find your photo and personal information. Keep it with you at all times.
Driver's License
Another important item that many forget is their driver's license. You may not realize this, but you can rent a car in Mexico as long as you have this document. In addition, you can book a car ahead of time so that you will just pick it up from the airport. Also, establishments in Mexico do accept driver's licenses as an ID. This means that you can leave your passport in your hotel to avoid losing it. On a good note, if you don't want to rent a vehicle, the public transportation in the country is working well. This means that getting from one state to the next will not be difficult.
Credit and Debit Cards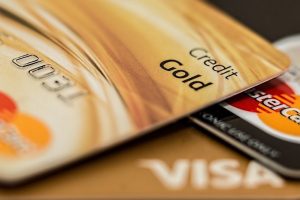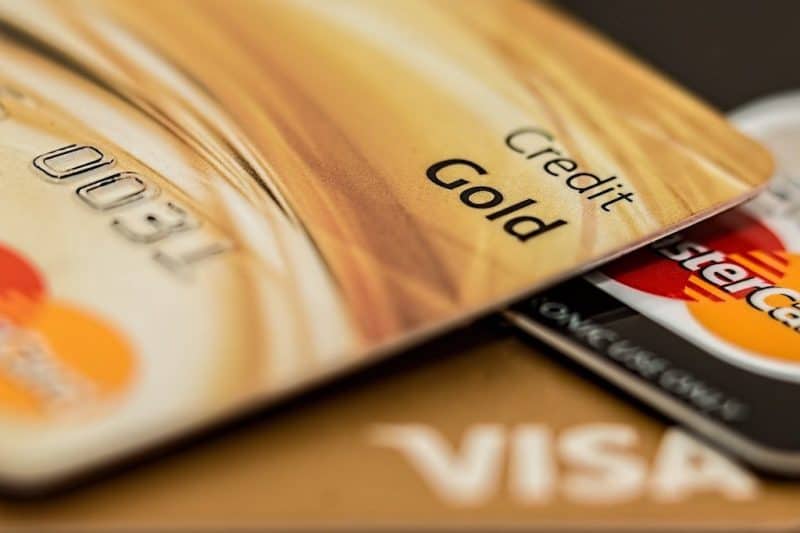 It is always a good idea to bring your credit and debit cards with you when you are in Mexico. You can use your credit cards to pay for your stay in an all-inclusive resort. However, you should always bring your debit card with you to withdraw cash. Keep in mind that most establishments in this country prefer cash. So always have some with you at all times. Also, having a debit card can help you get additional funds if you want to spend a long time here.
1. SIM Card
Most of us rely on the internet to communicate with family and friends. However, the Internet in Mexico is sometimes spotty. While in other areas, the internet is non-existent. That said, the best way to reach your relatives back home is to get a prepaid SIM card. You can swap the US SIM card on your cell phone with it while in Mexico. And just put it back after your trip.
Waterproof Phone Case
Consider getting a waterproof phone case as an investment for your travels. This is especially true if you are heading to Mexico City and the beaches nearby. After all, you don't want to drop your phone in the water while you are out exploring the beaches and lagoons. The best part is that you can hang this phone case around your neck so you will not misplace it.
Travel Insurance
Meanwhile, getting travel insurance is one example of travel essentials that many forget to secure. Although this is more of a preference by some, it is still a good idea to have yourself and your belongings insured. This way, if anything happens to you or your belongings, you have an insurance policy to fall back on. In fact, you should make this a habit. Not only if you are heading to Mexico but in other countries, too. Check out Alliance or World Nomads for your insurance needs. You can search for them in travel guides. But take note that they will get a small commission if you click on their affiliate links.
Travel Adapter and Charging Cables
Another important item that a lot of people forget when traveling is their travel adapter. Americans who are heading to Mexico will not have to worry about the sockets because their devices are compatible with these plugs. However, make sure that the travel adapter has USB ports to it to charge your other devices easily. Also, make sure that you have longer charging cables with you. One reason behind this is that the socket may be too far away from the bed.
1. External Battery or Power Bank
Make sure that you have your portable charger with you. This is a must since you don't want to end up with a smartphone with a drained battery. Since there are plenty of outdoor activities to do here, you might be relying heavily on your handheld device to see where you are going. If this is the case, then expect that your phone's battery will get drained faster. That said, keep your power bank with you at all times.
Filtration Water Bottle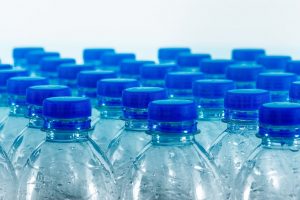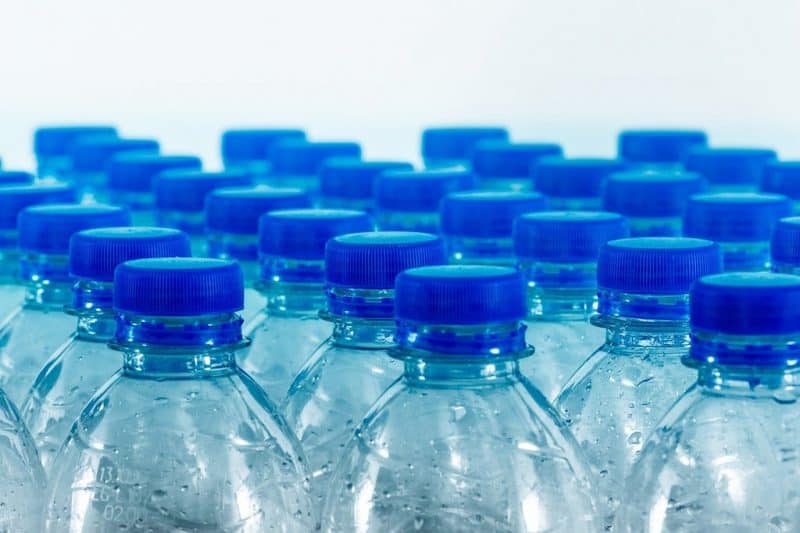 One of the important things that some travelers forget about is their filtration water bottle. New visitors to Mexico should make it a point to bring one since it is hard to come by clean water in the country. In fact, you shouldn't drink directly from the tap. Unless you are willing to spend your money on buying bottled water all the time, it is better to invest in this type of filtration bottle for your health and safety. Also, this is a reusable water bottle, so you can bring it with you on your next adventure.
Underwater Camera
Don't forget to bring an underwater camera with you during your trip to Mexico. This way, you will be able to capture the beauty of the ocean. The good news is that this type of camera has become cheaper. You can even opt for a GoPro if you are willing to shoulder the extra cost. Just make sure that you bring an extra memory card with you if you run out of memory in your phone or camera.
Compression Bags
Another item that many travelers forget is to bring compression bags. As the name suggests, these bags remove the air from your clothes. This way, you don't have to worry about having little space in your bag because these compression bags will pack your belongings well.
In fact, these packing cubes are one of those essentials that you don't want to forget when heading to Mexico. They do come in different colors so you can color-code your belongings. After all, there are plenty of products that you will want to bring home with you. With these bags, you will be able to make more space in your bag especially when you have plenty of small items to bring with you.
Windproof Travel
You might not realize this but bringing an umbrella to Mexico is a good idea. In fac
t, this is one item you should not forget especially if you plan on visiting Mayan ruin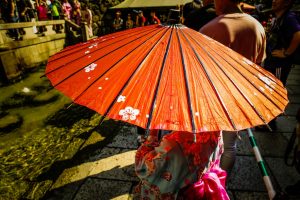 s. For example, if a trip to Chichen Itza is on your itinerary, you will find yourself exposed to the sun. Take note that there is minimal shade here. Having a windproof travel umbrella can help minimize the heat.
Anti-Theft Purse or Bag
When going out on day trips in Mexico, make it a point to bring your anti-theft purse or bag with you. What's great about these products is that they help keep your personal belongings safe. Among their features are locking compartments, lockdown straps, RFID blocking pockets, and slash-resistant straps and fabrics. Look for a good quality anti-theft purse to invest in.
An anti-theft bag, on the other hand, also has these features plus the zipper is positioned behind the bag. This way, thieves will not be able to open your bag easily, especially when it is on your back. Aside from that, it can also double as a beach bag if you are heading to the beautiful beaches in Mexico.
Day Bag
Aside from your travel backpack, make sure that you bring a day bag with you too. This is what you will bring every time you set out to explore the place that you are in. Although this bag doesn't have much room in it, you should put your personal belongings here like your phone, wallet, and bottled water too. Your day pack should be secured for you to avoid getting your things stolen. `
Dry Bags/ Wet Bags
Meanwhile, dry bags are a must-have for anyone who is planning on visiting Mexico. Since Mexico is a beach destination for many. This means that you will be doing plenty of water sports here. You need to have a bag that will keep your belongings safe from the water.
Aside from that, pack a wet bag too. This is where you will put your wet clothing or your wet shoes after your beach escapade. Also, you can use it to bring your clothes to the laundry for portability.
Quick-Dry Towel
Do not forget to pack a quick-dry towel in your bag when you are heading to the beach. What's great about this product is that it helps remove the excess water on your hair and skin. Afterward, you can pack it inside your bag without worrying about your gadgets inside. Using it for the first time may feel weird for you, but once you see how quickly it dries, you will not forget to bring it with you wherever you go.
Reef-Safe Sunscreen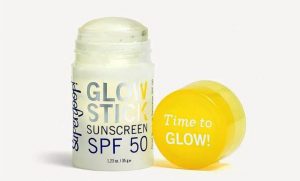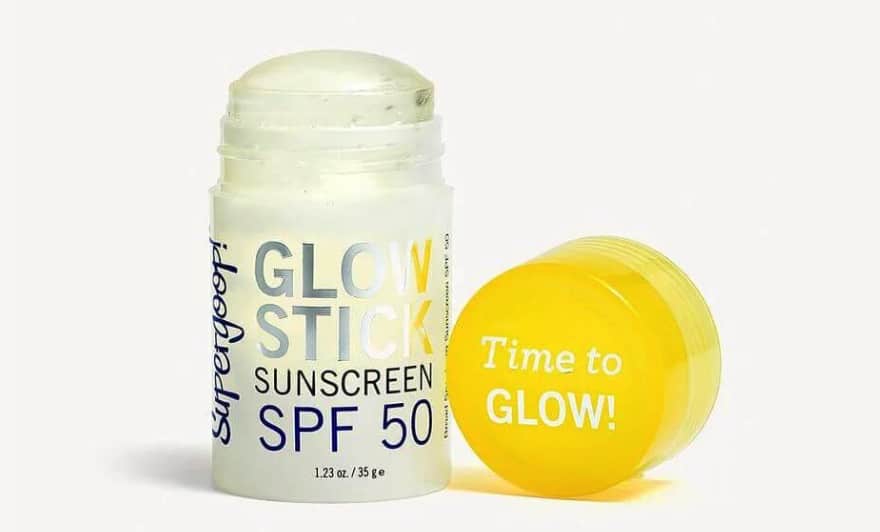 Does your beach vacation in Mexico include a trip to Puerto Vallarta or Playa del Carmen? It doesn't matter if you will go snorkeling to see the coral reefs or go diving to see marine life like sea turtles up close, make sure that you wear reef-safe sunscreen at all times. Make sure that you check the ingredients on your sunscreen to ensure that they will not harm the ecosystem in the cenotes, lagoons, and beaches. Also, always wear sunscreen that has high UV protection. After all, the Mexican sun can easily burn your skin without ample protection.
Portable Door Lock
Mexico is quite safe compared to what is being shown in movies or on TV. However, this does not mean that the country is crime-free. In fact, petty crime like stealing is prevalent in Mexico City and other parts of the country. That said if you want to get some peace of mind. Knowing that the hotel room that you are staying in is safe, install a portable door lock. This door lock can help add another layer of security to your place.
Bug Spray
There are areas in Mexico that have high humidity levels. What this means is that there are plenty of mosquitos thriving in these places. If you are planning on hiking in the jungle or forest, make sure that you use an eco-friendly bug spray on you. This way, not only will you be able to repel these insects, but you will also protect the environment in the process. Fortunately, it is not hard to find this insect repellent in shops near you so make sure that you bring one with you.
Travel Backpack
Traveling light is always a good idea in Mexico. This is why investing in a sturdy backpack is a good idea. In fact, you should choose backpacks that have 35 L to 40L capacity. This way, not only will you have plenty of space for your personal items and clothes, but you will also have extra space for your souvenirs and other products.
First Aid Kit
Another travel essential that you should add to your packing list is the first aid kit. Even if you are extra careful throughout your trip, there is nothing wrong with bringing essential medicines with you. Pack for headaches, stomach problems, sleep aids, and motion sickness. You can head to your nearest drugstore for this kit.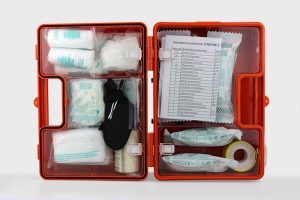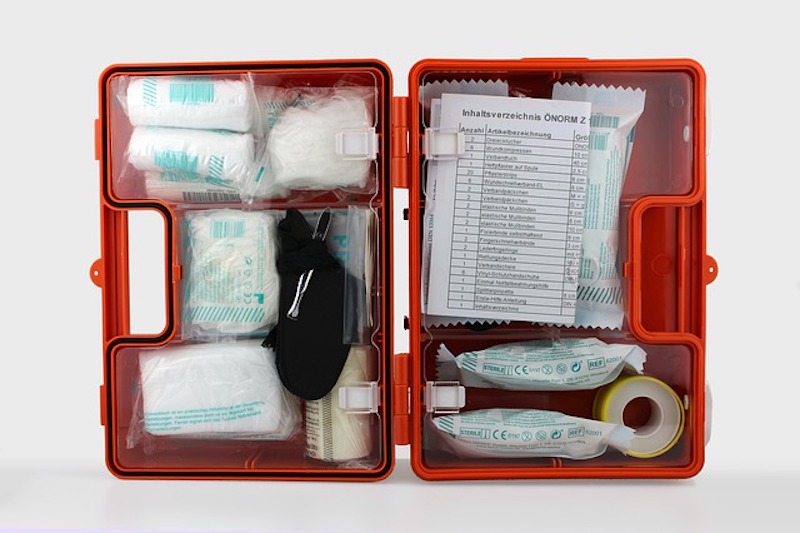 Hand Sanitizer
Before, a hand sanitizer was more of a preference rather than a must. However, things have changed considerably. In fact, bringing a hand sanitizer is essential in your travels these days. The good news is that some of them can be clipped to your bag for easy access. Always make sure that you use this whenever you touch anything to avoid acquiring any virus or germs.
Tops and Bottoms
If you don't want to bring luggage with you, make sure that you choose tops that are lightweight and versatile. This is not a bad idea since Mexico has a tropical climate that can leave you feeling sticky and sweaty. With regards to bottoms, you can bring a pair of jeans or pants with you. Not only will they protect you from the mosquitos, but they are also useful when the inclusive resort you are staying in has a dress code.
Dresses
Another versatile piece that you don't want to forget when packing for your trip to Mexico is a dress or two. Choose those that can be worn both day and night. This way, you can just swap your flip flops for a pair of high heels if you will be heading to a restaurant for some fine dining experience. Aside from that, you can also accessorize your dress with a shawl or a scarf for your evening wear and none will be the wiser.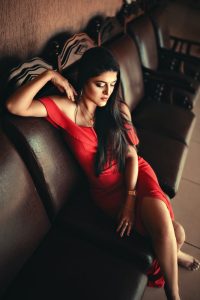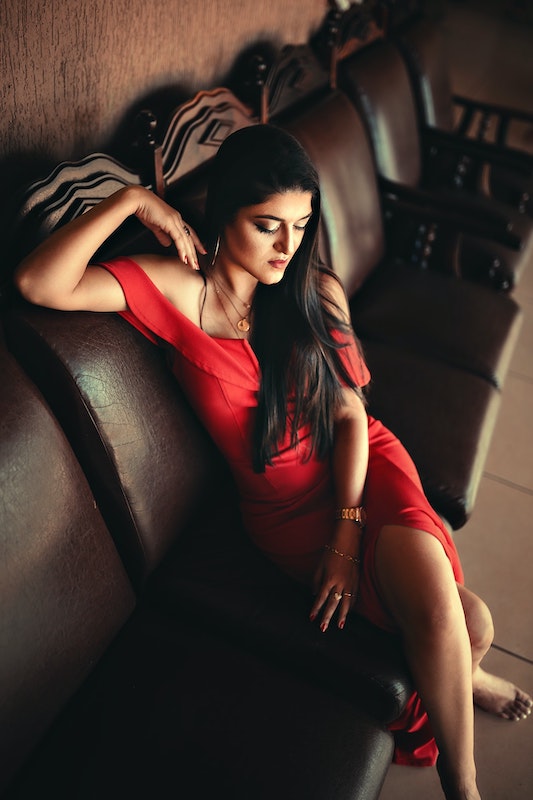 Comfortable Walking Shoes
Mexico is one of the best places to go on a vacation. Aside from its impressive beaches, its rich culture is something to be seen as well. This means that you will need to do some serious walking. Among the highlights in Mexico are the colonial buildings, the cobblestone streets, and ancient ruins that dot the land. This is why you should make it a point to bring a pair of the comfiest walking shoes on your trip. Look for one that will provide your feet with enough support and traction. This way, your legs will not get tired quickly with all the walking that you have done.
Water Shoes
If you are ready to explore the beautiful beaches of Mexico or are visiting cenotes, make sure that you bring your water shoes with you. This way, you will not need to worry about navigating rock formations or going down slippery steps. You must invest in a pair of water shoes that have good traction to minimize accidents.
Rain Jacket/ Light Jacket
Although Mexico has fair weather most of the time, there are instances when rain showers or storms will come. This depends on what season you are visiting the country and which area you are staying in. That said, packing your rain jacket with you is a great way to combat a sudden downpour when you are out and about. Aside from that, you can also pack a light jacket that you can wear on colder nights or over your dress for formal wear.
Bathing Suit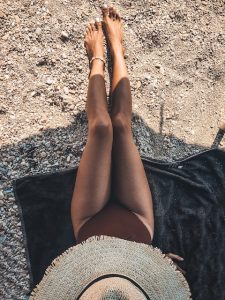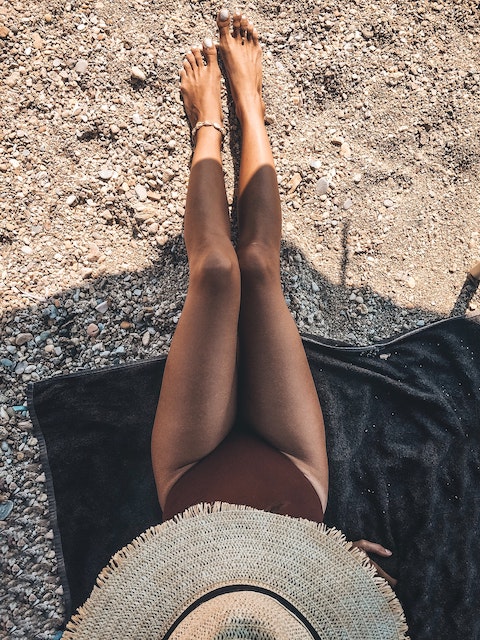 Do not settle for just one bathing suit during your trip to Mexico. In fact, go for as many as 3 if you like or more depending on how long you will be staying here. One reason behind this is that there is no shortage of beaches in the country. From Puerto Escondido to Cabo San Lucas, you will be spoiled for options. After all, these coastal areas give you easy access to crystal clear waters and golden sands. In addition, your bathing suit can double up as your tank top too.
Long-Sleeved Rash Guard
Another travel essential that you should add to your packing list for your family vacation in Mexico is the rash guard. This is a great way to avoid getting sunburn while spending time on their beaches. In fact, it is a good alternative to sunscreens because it will not damage the ecosystem in the area.
Personal Items
Do not forget to bring your bathroom essentials like soap, dry shampoo, shampoo, and conditioner with you. You can also bring your favorite lotion with you by packing it in small, squeezable containers. Bring facial tissues, deodorant, and your dental supplies too. If you have booked an inclusive vacation, then you can do away with these items unless you have a favorite brand that you want to use. Also, another personal item you don't want to forget to pack is lip balm. This is because the heat can cause chapped lips.
Snorkel Gear
Although there are shops where you can rent equipment for water activities, it is best that you bring yours on your trip instead. This way, you will not have to spend more on renting these items.
Ear Plugs
You may not realize this, but Mexico is a pretty loud country. In fact, if you travel here during one of their festivities, you will realize that the streets can become noisy. The best way to counter this is to wear earplugs to help minimize the noise. This way, even when the tamales vendors hawk their wares early in the morning, your sleep will not be troubled at all.
1. Masks
Do not forget that there is still the issue of Covid-19 happening in the world. What better way to ensure your safety even when you are on a vacation than by wearing a mask? Pack several of these with you when you travel to Mexico.
Travel Tips to Consider
What to pack for your Mexico travel will vary depending on what area you will be staying in. In addition, the season will also play a part in what you should bring with you on your trip. Most of the time, the weather in Mexico is tropical or warm. However, if you are in places in Central Mexico like Mexico City and San Miguel de Allende, the nights can be cooler.
Wrap Up For What People Forget to Pack
The next time you are planning a family vacation and you want to visit Mexico, use this travel guide. After all, there is a good chance that you might forget to bring an essential item on this list when you pack. Regardless of whether you are heading here during Spring Break. Or during the Understandably, off-season, make sure that you adjust what to bring accordingly. Just make sure that any important documents are always in your possession. If not, you can leave them in a safety deposit box in your hotel room.
Let's take a look at what you should wear in different seasons here in Mexico.
Since the weather during these months is hot, you should pack light clothing as much as possible. However, keep in mind that Mexicans dress modestly so be sure to wear something appropriate. Make sure that you wear flats when exploring the cities on foot. You can exchange them for ballet shoes if you are going out at night.
On the other hand, if you are in Mexico during the winter months, you need to bring a jacket and scarf with you. Exchange your sneakers for boots at night as the temperature can drop easily.
Points of Concern in Mexico
The good news is that most parts of Mexico are safe for travelers. However, you need to be aware of a few dangers that people don't really think about while they are on vacation. Among these are:
Water
Never drink from the tap when you are in Mexico. In fact, even the locals don't drink from it. A good option here is to bring your filtered water bottle to help clean your drinking water. Also, make sure that you have your medicine in with you especially if the water doesn't agree with your stomach.
Altitude
The high altitude of Mexico can make some tourists feel like they are going down with the flu. You can wear a high-altitude sickness acupressure bracelet if you like to help you deal with the side effects.
Noise
You might be surprised to find that the cities here are noisy. If you are a light sleeper, this can affect your rest. A great option here is to bring one particular personal item that will make your stay here more enjoyable. Yes, that's right. Bring your earplugs with you. They will help block most of the noise coming from the streets.