Mexico is one of the popular destinations for travelers. But did you know that it is one of the cheapest places to live too? In fact, it is part of the top 10 countries that are ideal for ex-pats! Of course, you need to weigh the pros and cons when choosing a place to retire.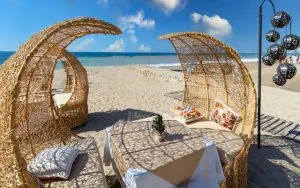 ---
What's in this post:
hide
Are Things Cheaper in Mexico?
---
---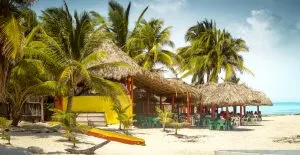 In fact, there are a number of factors that you should consider before moving to a different country are:
Getting a visa to stay in the country and its cost

Medical care

Traveling to and from the country

Infrastructure

Daily living expenses
Before, Mexico was the choice of retirees to spend their pension. However, recent years have shown that this country is casting a wider net to entice different types of travelers. Think families, digital nomads, backpackers. You name it, you will find them here. In fact, the ex-pat scene here is quite diverse. If this is your first time considering moving to another country or are ready to travel some more. You should consider whether Mexico is the best place for you.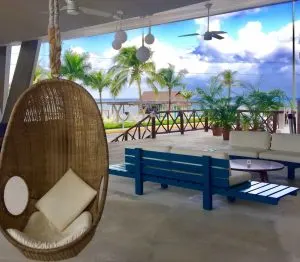 Is it Really Cheaper in Mexico?
Expats from the United States will find that living in Mexico is cheaper compared to Costa Rica, Panama, or other countries in Central America. In fact, the Mexican government tends to be more generous when it comes to its Visa policy. Where Americans are automatically given six months upon arrival. Aside from that, there are certain areas of Mexico where the cost of living is higher. For example, prices in Puerto Vallarta and Los Cabos are higher compared to staying in San Miguel de Allende, Oaxaca, or other smaller towns.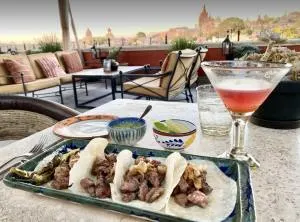 Aside from that, let's take a look at what other things are cheaper in Mexico compared to others.
#1 Accommodations
Truth be told, the cost of accommodation will vary depending on the parts of Mexico that you want to stay in. For example, if you are thinking of staying in Playa del Carmen or in Cabo San Lucas, expect that you will be paying more for your accommodation. After all, these are among the best places for tourists. This means that the demand here is quite high. In fact, they are among the most expensive places to live in. This is not surprising since they are resort areas with properties in high demand. Even if you are just renting an apartment, the high season will bring tourists. This means that you might end up paying a higher fee to secure accommodations.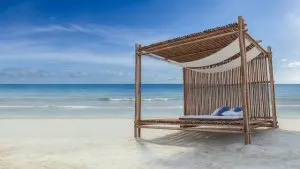 On the other hand, the cost of living in big cities like Mexico City and Guadalajara is cheaper compared to the first one. However, if you are living in the city center, except that the rental fees are higher since you are close to amenities.
For the budget traveler, there are cheap places to stay in Mexico like their small towns. Among the places that offer the lowest cost in terms of accommodation are Oaxaca, Queretaro, and Merida. Of course, the average cost here will vary but those who prefer to stay in these areas choose it because of the quality of life.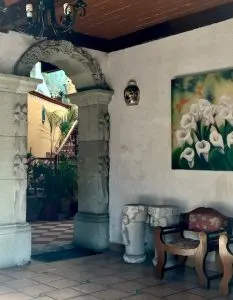 #2 Food
Food in Mexico is cheaper compared to U.S. standards. Even if you dine out, you will find that you are not blowing through your daily budget. Because everything is reasonably priced. In fact, if you want to stick to your budget, there are lots of places to get cheap food. For starters, the street food here is not only cheap but quite delicious too. In fact, their big servings will fill your belly up easily.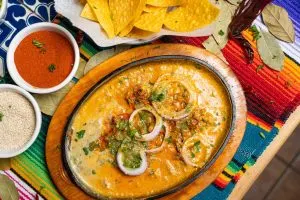 On the other hand, you can extend your budget further by doing your own cooking. There are local markets where you can get decent prices for their produce. In fact, you can buy a kilo of fresh fruit for only $1! Other products that you can purchase here for a cheap price are achiote paste and cane sugar. Even the products in their grocery store are affordable compared to back home.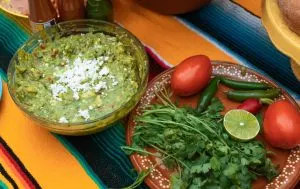 Aside from that, Mexican food like quesadillas and tacos can range from $1 to $4 give or take. In addition, it is possible to eat at a nice restaurant without going overboard with your budget. In fact, a couple can spend around 50 MXN on a dinner date. And still, be satisfied with the meal. Mexican cuisine is too good to pass up. So you need to budget for this as well.
#3 Transportation
Public transportation in Mexico is inexpensive. However, if you will be riding the Primera or first buses, ticket prices will be higher. It's because they have more amenities onboard, plus minimal stops. Segunda or second buses do have air conditioning. But they tend to have more stops which means a longer travel time for you. Local transportation in large cities operates smoothly. However, you might not feel comfortable getting inside packed buses with a speed devil behind the wheel.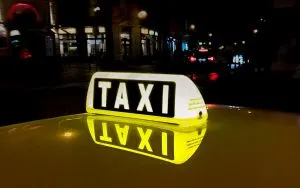 Fortunately, taxis are plentiful. But unless you know that the meter is working, it is best that you settle for a fixed rate. It is best to negotiate your taxi fare with the driver before you get inside the car.
Car rentals are also available, but you need to be familiar with the road rules here. Renting a bike can also lower costs in terms of transportation. However, this is not ideal for city dwellers since the road is not that safe. If you are staying in the Yucatan Peninsula, getting a bike is not a bad idea. Especially for short distances.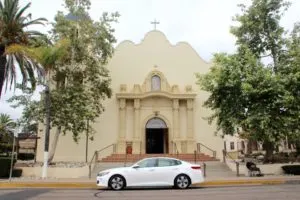 #4 Internet/Phone Services
Skip the roaming services in Mexico and just buy a SIM card worth 150 MXN. It comes with 50 credits too. Telcel offers a 30-days plan for only $10 where you can have unlimited calls in North America. This way, you won't have any excuse not to call your relatives back home.
On the other hand, if you prefer to have access to the internet, you can get one from Telmex. They have a package deal for internet plus landline for only $20 a month. You can call long distances with this without additional charges.
Aside from that, you can also take advantage of the free Wi-Fi services in Mexico. There are areas where they have public Wi-Fi that you can connect to so you don't have to waste your data.
#5 Electricity Bill
Electricity is a bit expensive in Mexico especially when you use air conditioning all the time. You can reduce your electric bill by using ceiling fans or electric fans when possible.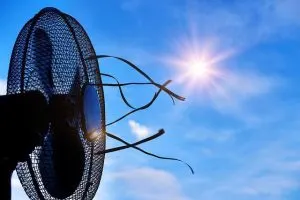 #6 Healthcare
Healthcare is an important factor to consider if you are planning on living in Mexico. After all, you don't want to get sick here without any healthcare plan in place. On a good note, generic medications are cheaper compared to other countries. Then again, there are some medications that are expensive since they are hard to come by.
On the other hand, getting medical insurance is not a bad idea. However, this means that you will be adding an extra bill to your monthly expenses. Still, having private health insurance can give you the peace of mind you need while living here.
#7 Gas
Mexicans use gas to cook food, run their clothes dryer, and for heating water. Depending on where you live, there are some areas where solar water heaters are available. This can reduce your gas bill by a third. That said, you might find that your annual gas bill is between $150 to $200 give or take.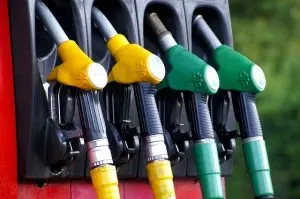 #8 Property Taxes
Property taxes are cheaper in Mexico compared to others which is a plus for ex-pats. However, the cost of properties in the country will vary depending on where you want to stay. For example, if you want to stay in tourist areas, like near the beach, you will need to prepare around $150,000 to $300,000 USD. Aside from that, you also need to set aside an annual fee of $900 for a beachfront property.
#9 Entertainment
You don't need much money to have some fun in Mexico. In fact, if you plan on going out at night, you can easily budget your trip to less than $50. For starters, if you want to go and see a movie, the price of a ticket is $5. Of course, you will pay extra if you buy drinks and popcorn. On the other hand, if you want to watch a concert, the price can range from $5 to $15.
Depending on where you are, you can grab a bite to eat. And listen to live music for a small fee. Meanwhile, going out for lunch will cost you between $3 to $15. While buying dinner can set you back around $25 give or take. This is the average cost of entertainment for a couple.
#10 Cable/Pay-TV
Of course, being able to watch your favorite shows is a must even if you are living in Mexico. Fortunately, there is no shortage of options as there are several cable companies to choose from. The average cost of getting a cable subscription is between $35 to $45 US dollars. On a good note, you will get English-language channels. Of course, if you want to get more channels you will be paying extra.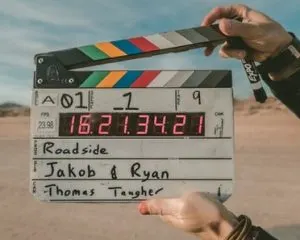 However, many ex-pats are happy to stick with streaming services like Netflix since it will only cost them $10 a month. This is not surprising since the internet services in the country are fast.
#11 Water
Another utility that you can get for cheap in Mexico is water. If you are living in a small town then the cost of your water is only $1 a month. On the other hand, if you are staying near one of the beautiful beaches like Isla Mujeres or Cancun, the price will go up to $10. That said, this is the cheapest price that you will find compared to its neighbors.
Take note, that you should not drink from the tap water while you are here. Drinking from bottled water is much better since there is less chance of you getting sick or at least choosing a water service that delivers clean water. In addition, it is best that you bring your water bottle with you wherever you go to ensure that you are getting hydrated without having to drink from the tap. This is a monthly expense that is worth paying while staying in Mexico.
#11 Clothing
Meanwhile, buying clothes in Mexico is quite cheap. In fact, you can buy three to four tops depending on the store. It is also possible to get three bottoms and a few pairs of shoes for a budget of $100 a month. Again, this will depend on where you will be purchasing your clothes. You need to consider this if you will be staying here for a longer period of time.
#12 Beer
Mexico is no stranger to alcoholic beverages. In fact, they are known for their fine selection of beers. Think Corona, Carta Blanca, Indio, the list goes on. Compared to the US where a cheap price means poor tasting beer, a bottle of beer here can be bought for less than $2.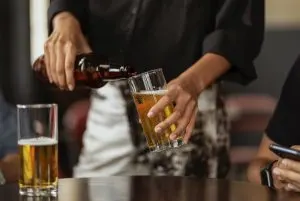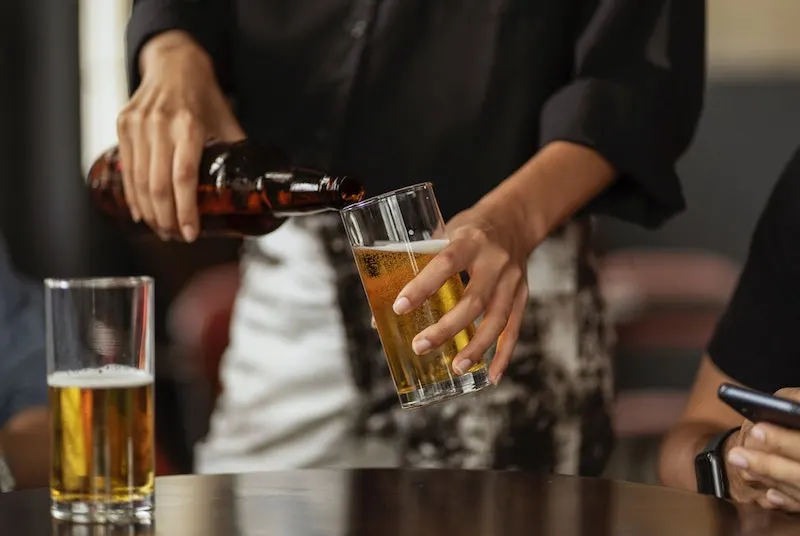 In fact, if you prefer to drink at home, you can pay less than $3 for a few bottles of alcohol. Again, the prices are dependent on where you are staying. On a good note, you will not feel that you have sacrificed taste for a cheap price since all beers sold here are good.
#13 Dental Work
Mexico is a great place for you to get some dental work. You can pay around $40 for fixing three teeth. This doesn't mean that they will not do a good job with your dental needs. In fact, you will be impressed with their service here. Aside from that, it pays to have health insurance here as well to cover other medical expenses like dental cleaning. This is definitely one of the cheapest things that you can get here.
#14 Personal Services
Did you know that you can get a good bargain in terms of personal services in Mexico? For sure, you seldom get your hair and nails done back home because they are expensive. Well, one of the perks of living in Mexico is that you can pamper yourself anytime you want without worrying about the cost.
It doesn't matter what kind of personal service you need, like dog care services, housekeeping, or spa treatments, you will pay less than what you do back home. Although these services may not have all the trimmings that you have in mind, they do get the job done and well. What's more, they can come to your house for a small fee.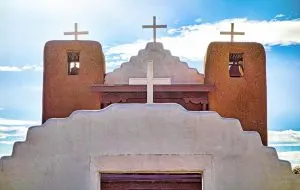 Average Monthly Cost when Living in Mexico
The current exchange rate of USD to Mexican Pesos is $1 is equivalent to 20 MXN. From this alone, you can tell that you are going to save more here in the long run. Just to give you an idea of why Mexico is one of the world's cheapest destinations, here are some of the average monthly costs that ex-pats are paying here.
A couple living in a small apartment that is worth $500 USD a month, can have a budget of $1500 USD per month to live a comfortable life here. It is a reasonable price considering this will already cost more if you are back home.

If you are living with several family members in Mexico, you will need to set aside at least $2,500 each month. This will include a rental fee ranging between $300 to $500 plus health insurance for each member of the family. Aside from that, a recent study shows that each child will cost their parents at least $400 for their education, food, transportation, and others.

On the other hand, an elderly couple will need to set aside at least $3,000 each month. This will cover their accommodation, healthcare, and utilities just to name a few. In addition, this monthly income should be enough for the elderly couple to go out and have some fun.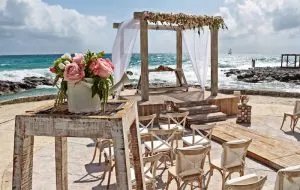 Should You Move to Mexico?
The low cost of living in Mexico is too good to pass up for many. However, is it worth uprooting your family for? Before you say yes, it is important that you know the advantages and disadvantages of staying here.
Mexicans are more than happy to welcome ex-pats to their country as long as they can contribute to society. They prefer individuals who can work and help with their economy. If this is your first stay here and is planning on working, keep in mind that the minimum wage here is less than $200 MXN. On a good note, although you might end up with a tight budget. you will still be able to find comfortable lodgings.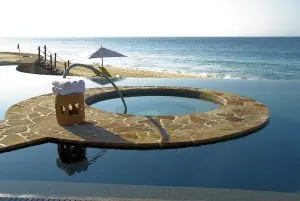 The good news is that it is possible for you to score a cheaper price tag for your accommodations by choosing a place away from a beach resort. After all, properties that are near the beach tend to be higher. As was mentioned before, the average price for buying a house in Mexico can range from $500 and up if you prefer living near the beach.
Aside from that, you also need to factor in the cost of food, water, electricity, gas, and entertainment too. Yes, this is a whole lot of information at the moment, but you need to weigh your options. After all, you don't want to live here without enough income to suit your needs.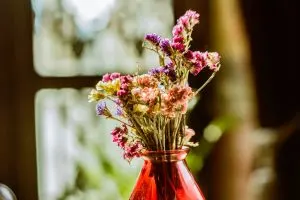 Wrap Up 15 Things That Are A Lot Cheaper in Mexico
Mexico is one of the countries in Latin America that has a low cost of living. One of the reasons why this country has a lower price compared to others is because of distribution costs and cheaper labor. In addition, the government has control over the prices of goods being sold here. This is why it is not surprising that the price tag on products tends to be cheaper.
It doesn't matter if you are staying in Mexico for a short time or a long time. Knowing how to budget your finances to live comfortably here is a must. For example, instead of renting a car, why not go for walks or use public transportation instead? You might be surprised to find that you are having a good time rubbing shoulders with the locals.
There is one important tip that you should consider if you plan on staying here for a while. And this tip is telling you to learn how to speak Spanish. Learning a little bit can go a long way in communicating with the locals in their own language. They tend to open up to guests who know their language.
If you are looking for an easy way to achieve your dream of living in Mexico, you might have a tough time figuring it out. After all, there are many aspects to consider here. On a good note, you can use this blog post to get an idea of what items are cheaper in Mexico. Think of it as your travel guide to the world of Mexico. What's even better is that you will find affiliate links that will direct you to what you are looking for.